2020 sewing in review
My 2020 sewing year was a bit strange. It started strong will my first-ever attempt at planning; got interrupted by a last-minute decision to spend the first lock-down in France, where I had a sewing machine but neither fabric nor patterns; got completely crazy in the summer when I managed to get my supplies back together; and resumed to somewhat of normality in the last part of the year.
In any case here are my favourite projects of the year – dresses, dresses and more dresses I'm afraid: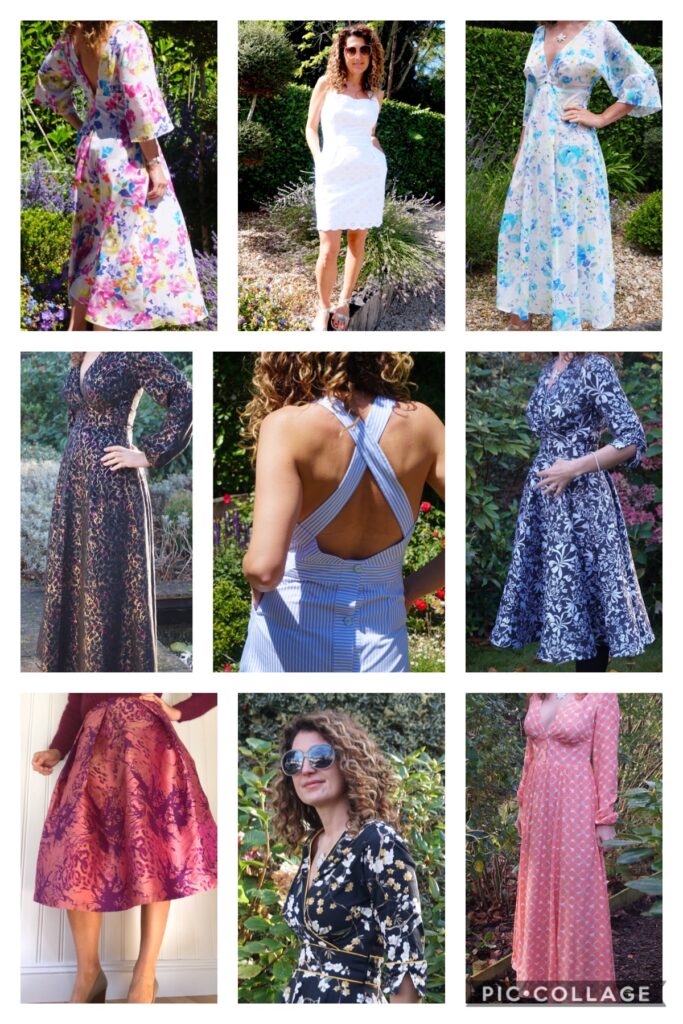 Here are all the sewing projects I completed over 2020 (not all posted on the blog I'm afraid – this is my big resolution for 2021!); in chronological rather than preference order.
Early 2020
V9327 in suiting wool (fully lined), sewn in January but shot in december – Covid got in between… This was my second time sewing this pattern which I really like for winter, I had reviewed the first version here.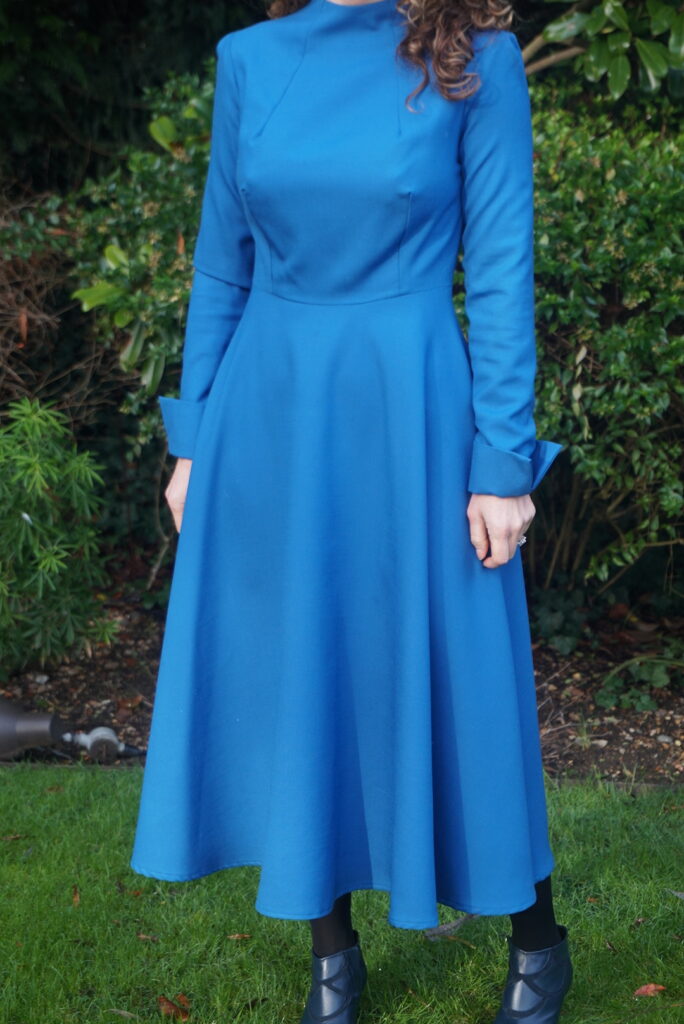 More (fully lined) suiting wool for winter and a first go at my new embroidery machine. I only had 2m of fabric so I only managed to fit the skirt of V9327 and the Named Clothing's Lexi Top.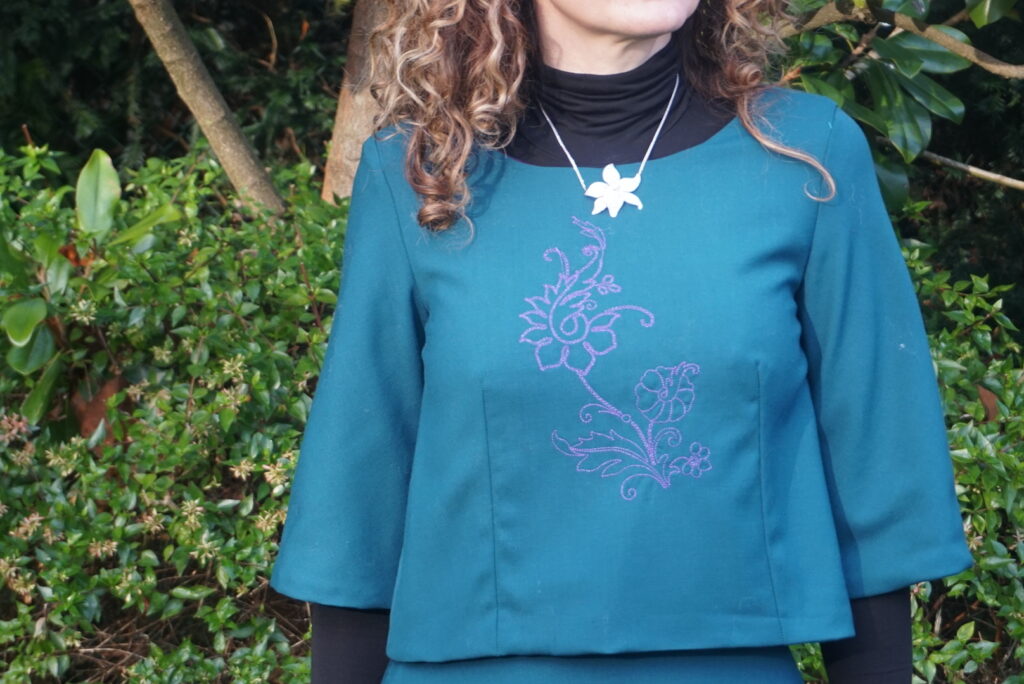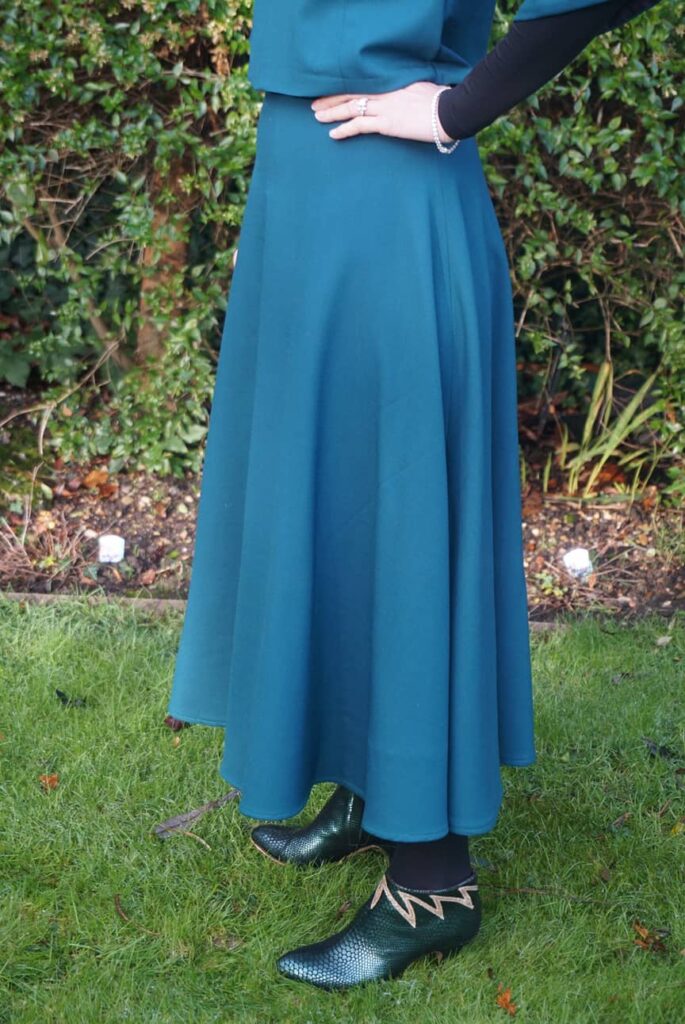 My first attempt at replicating a dress I saw in a shop with M7978 – I made a FBA but sadly not large enough so the bodice is a bit tight. All rectified in my second version (more on this one later).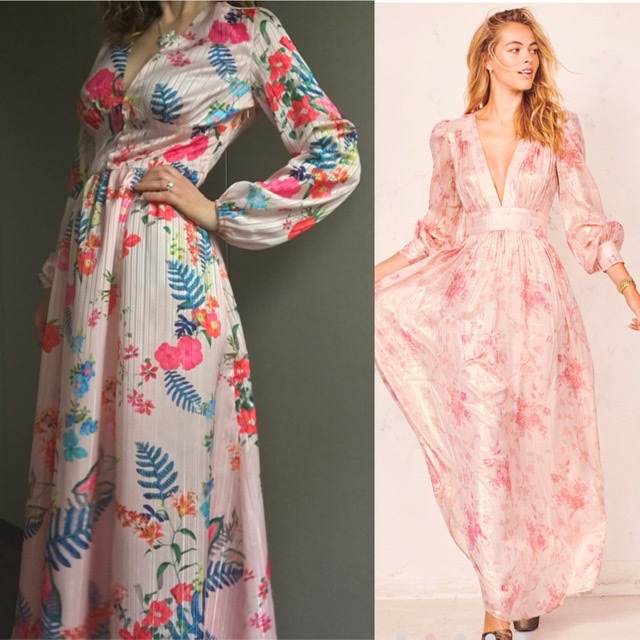 And a completely unplanned funky M7995, for which I made the big mistake of not doing an FBA and which I never wear. We live to learn…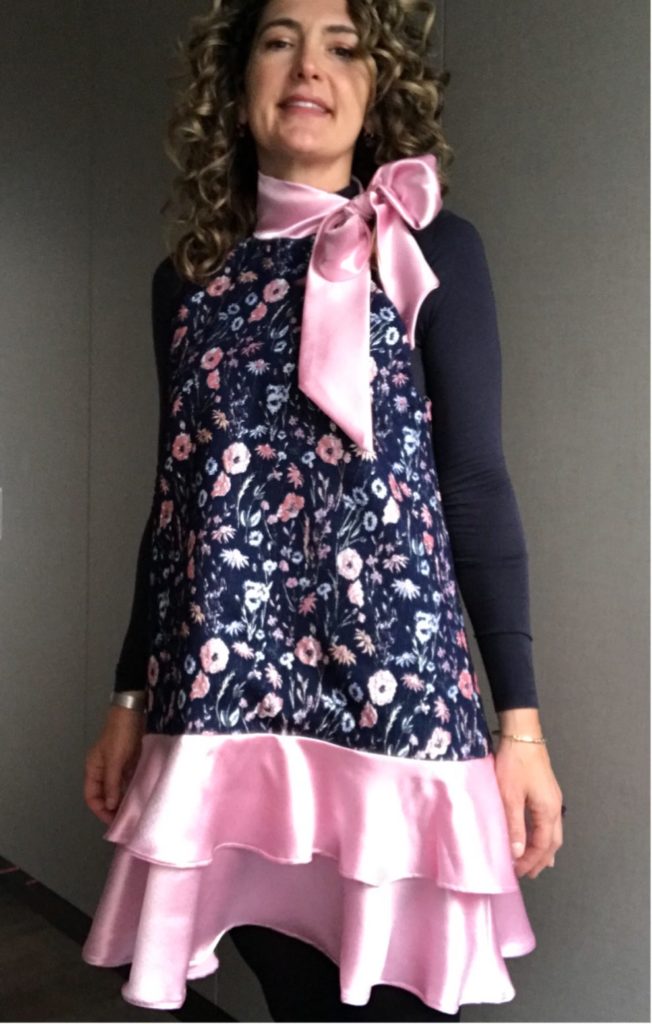 And then we escaped to France and my sewing had to stop for a few months… It was really tough!
Summer 2020: hugely productive
To compensate for my non-existent spring sewing, summer was hugely productive. Instead of being in London, we spent March to August by the seaside in France, so my sewing adapted to the much warmer weather.
I really enjoyed sewing different versions of similar patterns which had been waiting in my stash for a while.
First was V9253, sewn in blue and pink: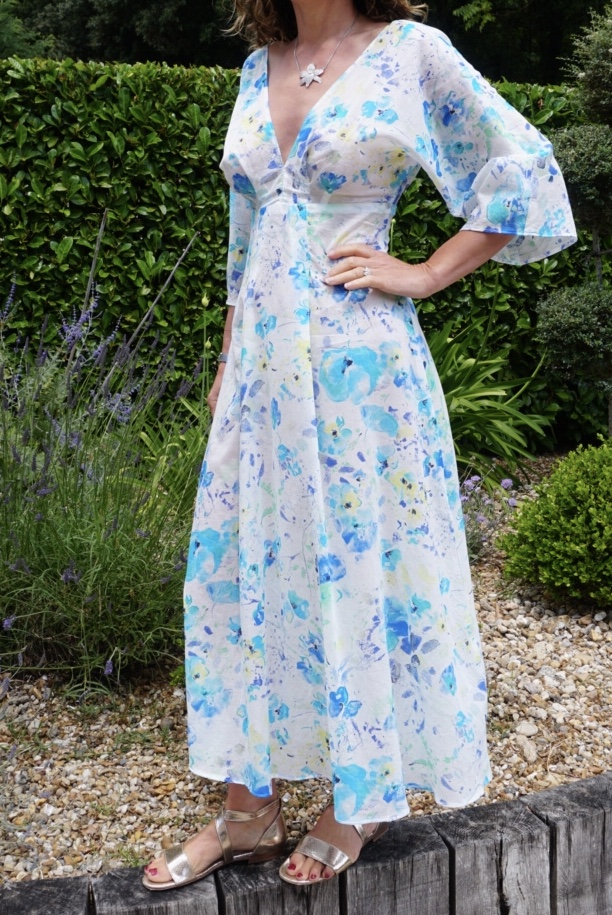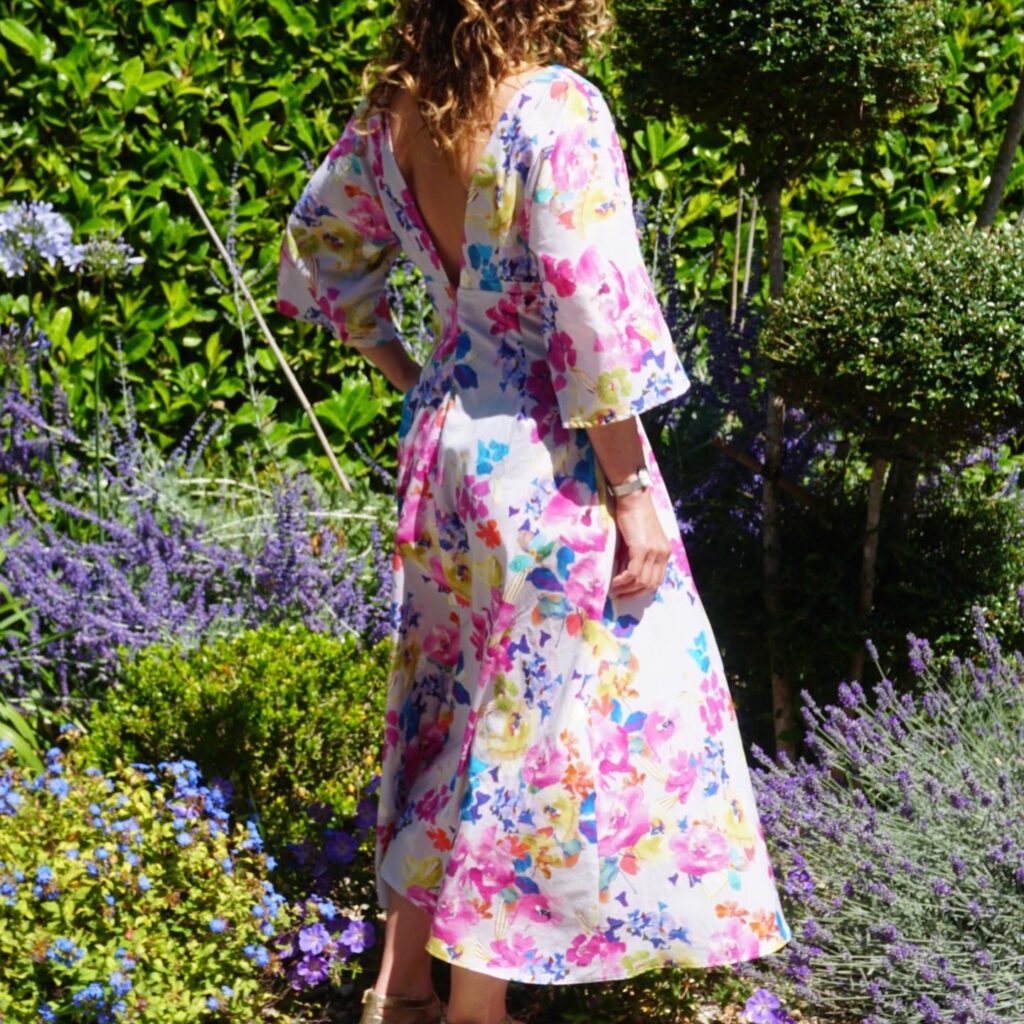 Second was M7952, sewn in blue stripes and white broderie anglaise: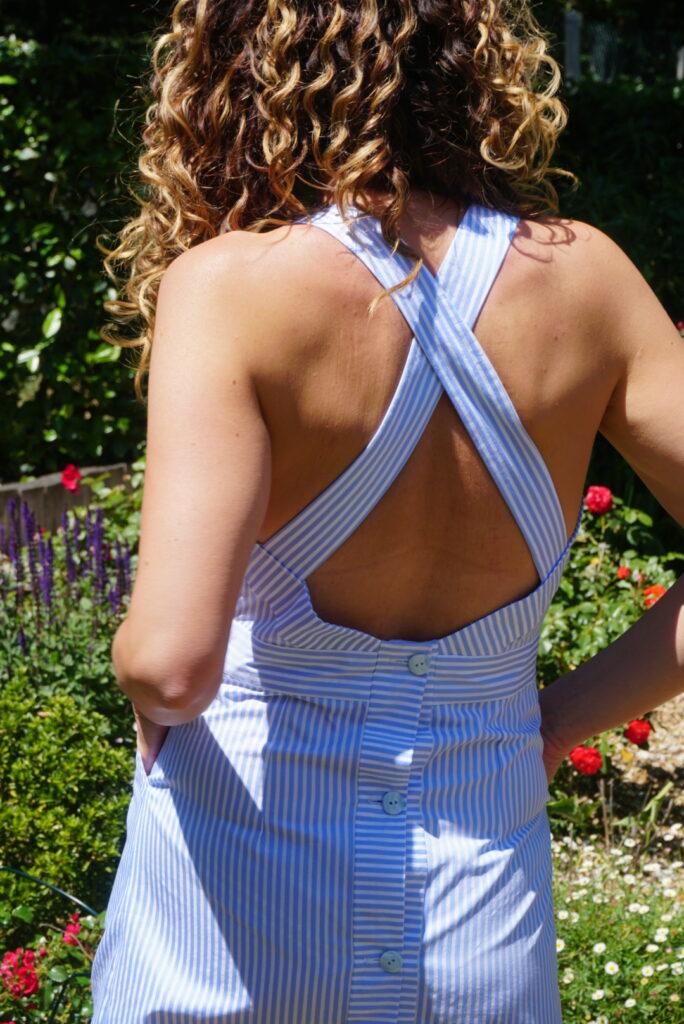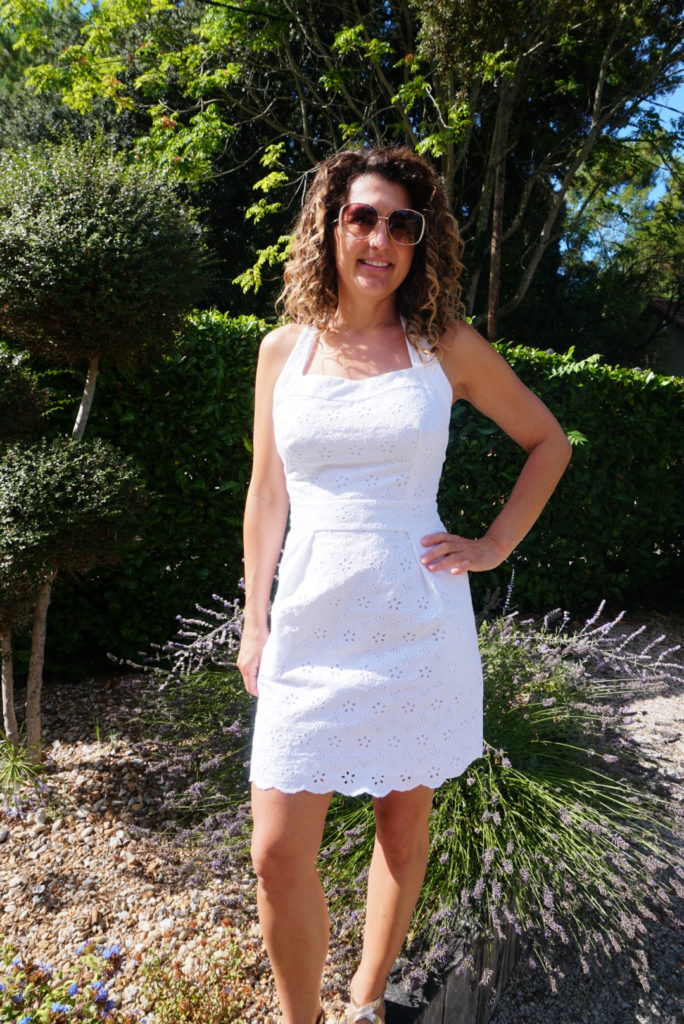 Third was the Cassandre dress pattern, which I extensively used as a basis for several dresses: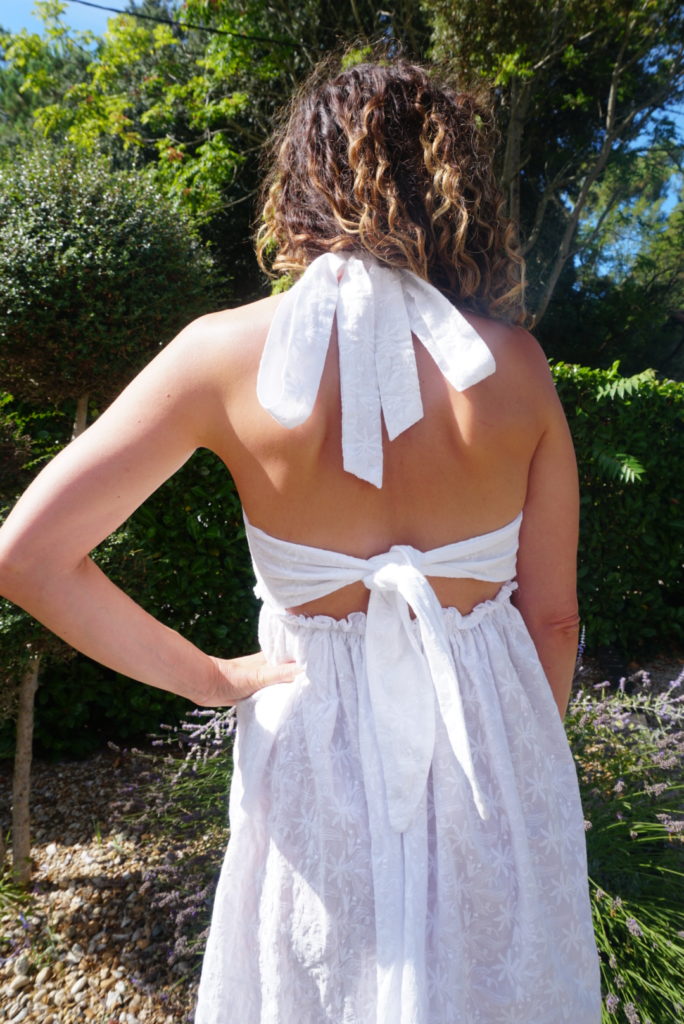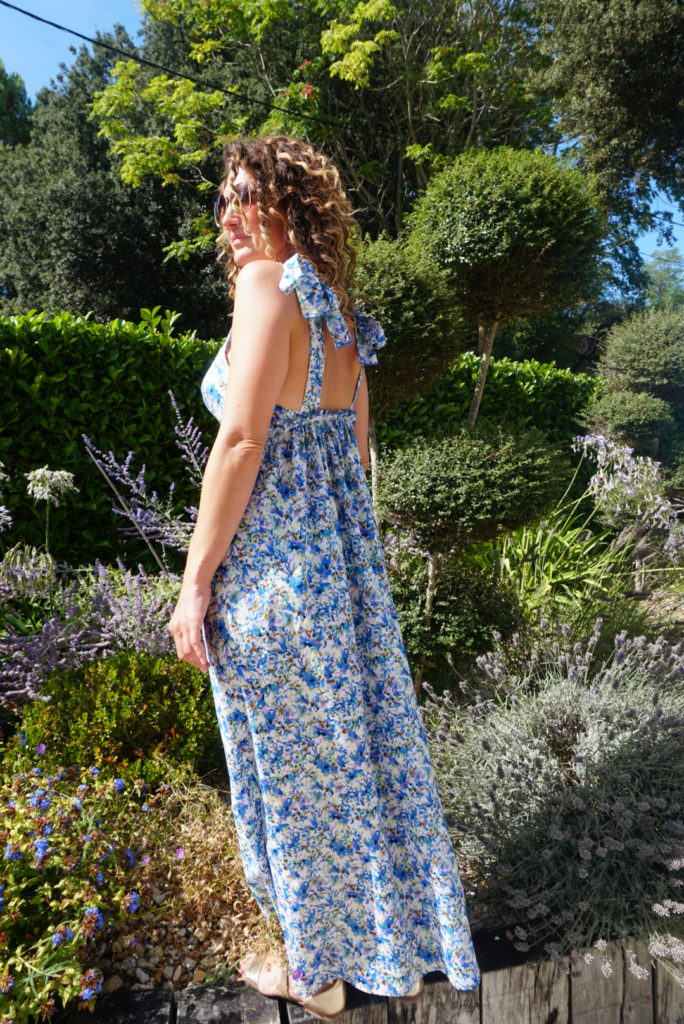 Fourth was the M7958 top, here as well used several times.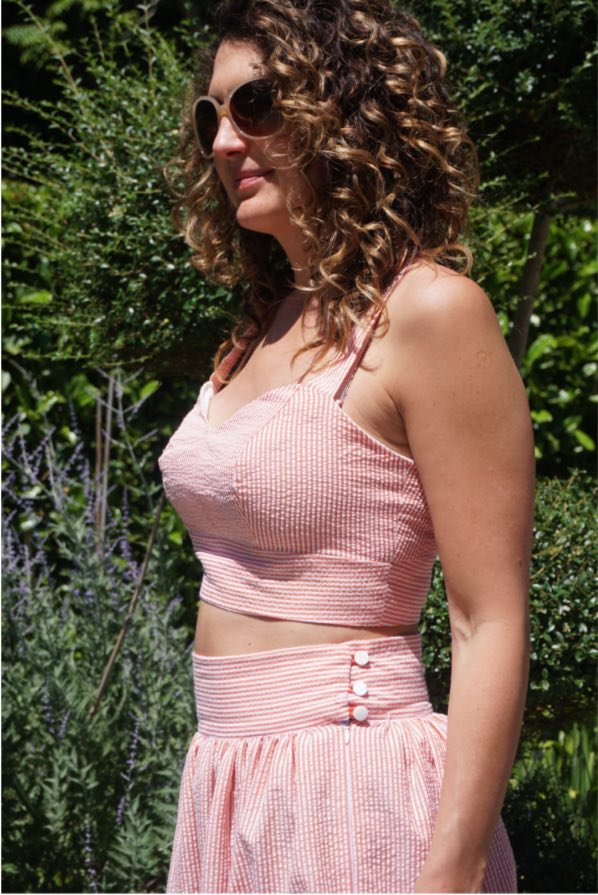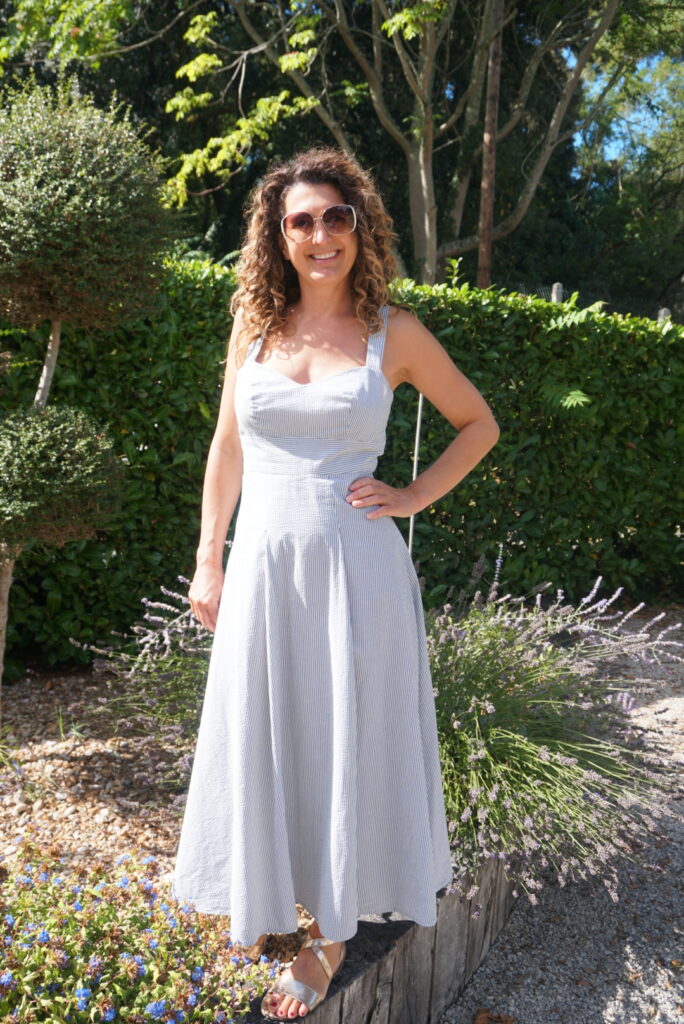 And fifth was my self-drafted shirred dress, sewn in coral broderie anglaise and navy silk this summer, and for which I produced a free tutorial.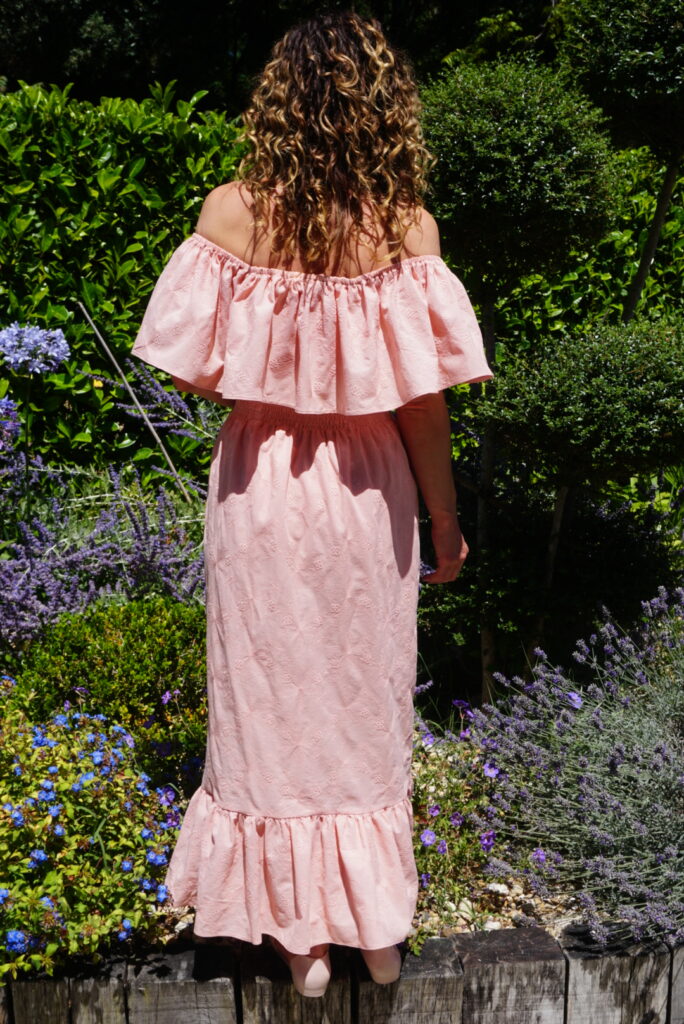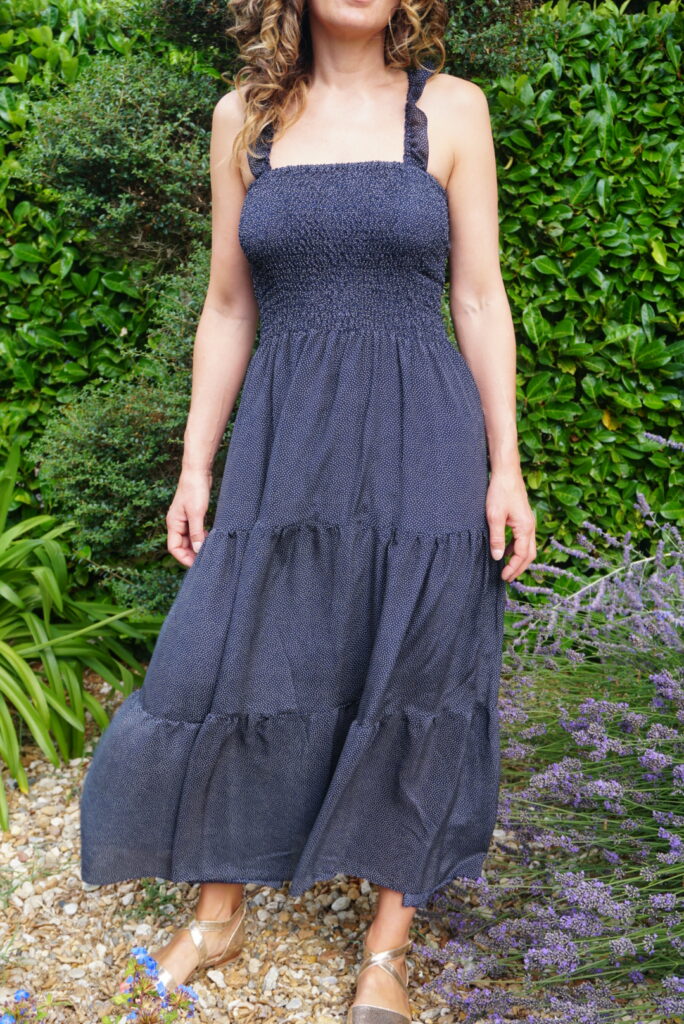 Late 2020: more planning, more variety
Back in London in September, I was craving more organisation in my sewing, so I wrote down my Autumn sewing plan – which I am proud to say I mostly followed. This resulted is a bit more variety is my sewing – although dresses remain my favourite by far.
So I started with two Pascal shorts...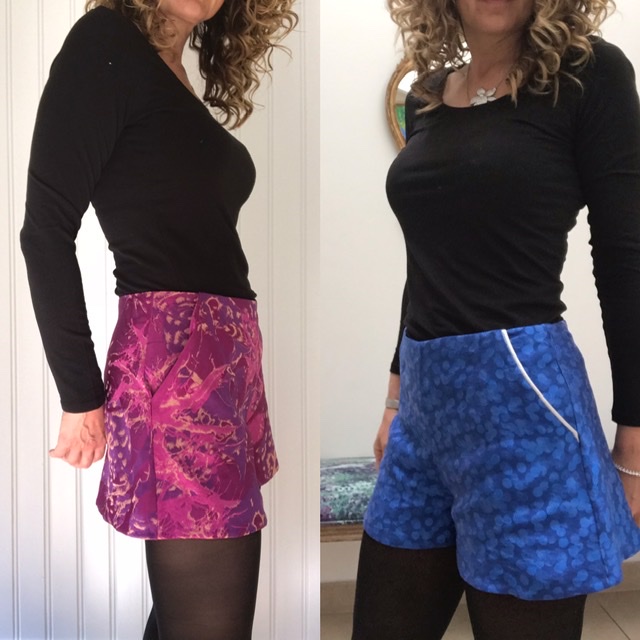 … two M8048 coats…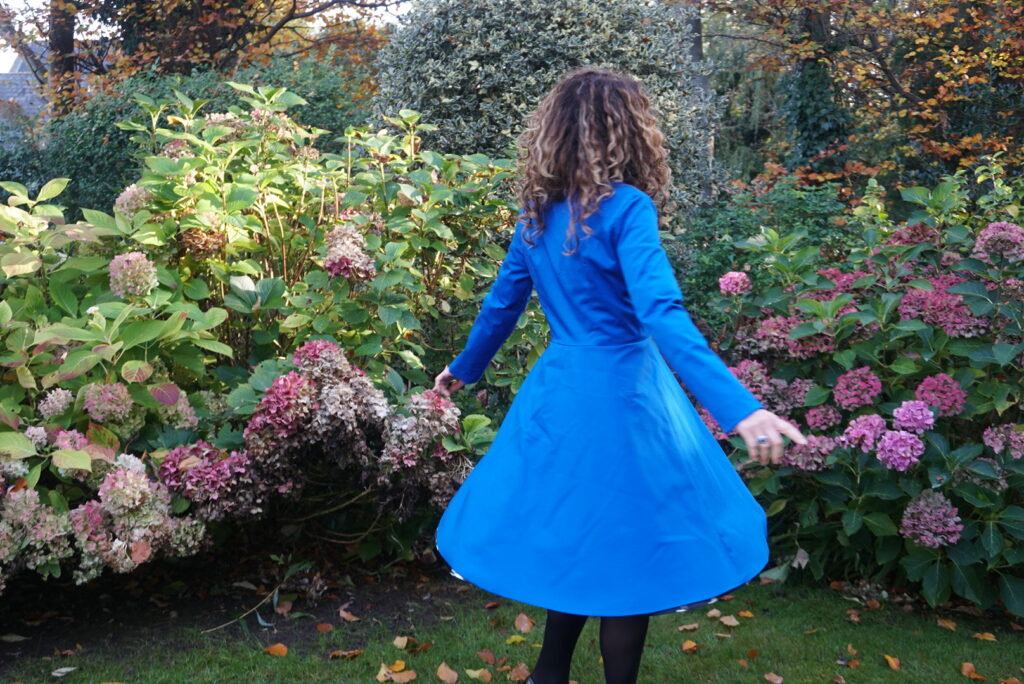 … two box-pleated midi skirts with a full tutorial: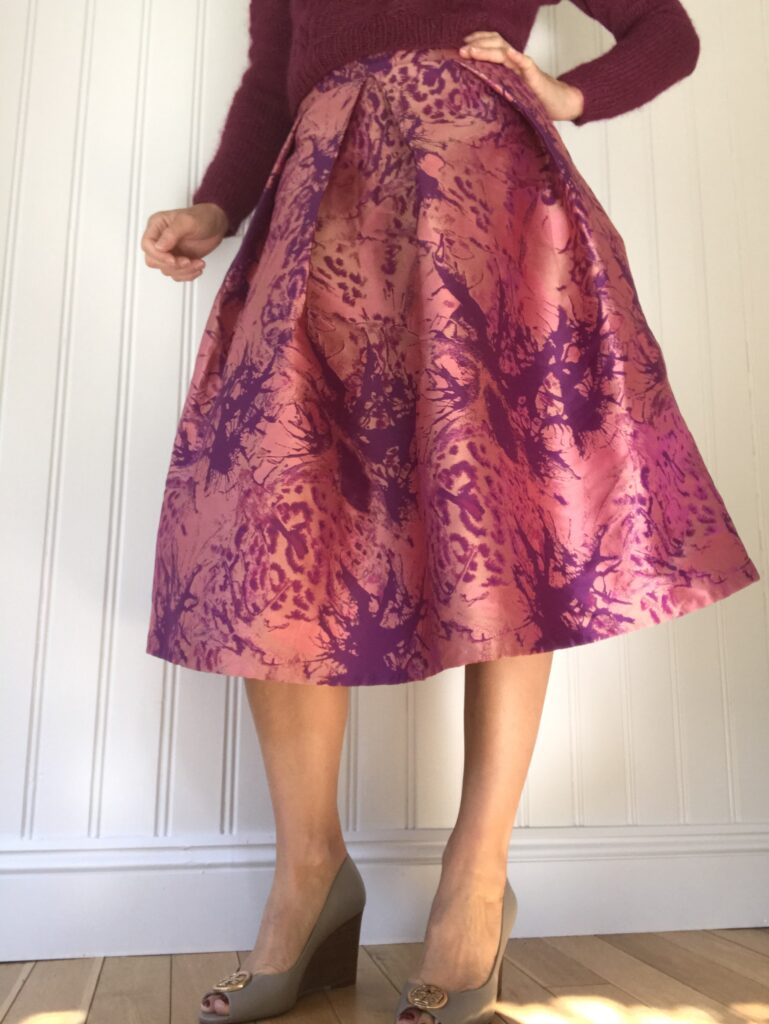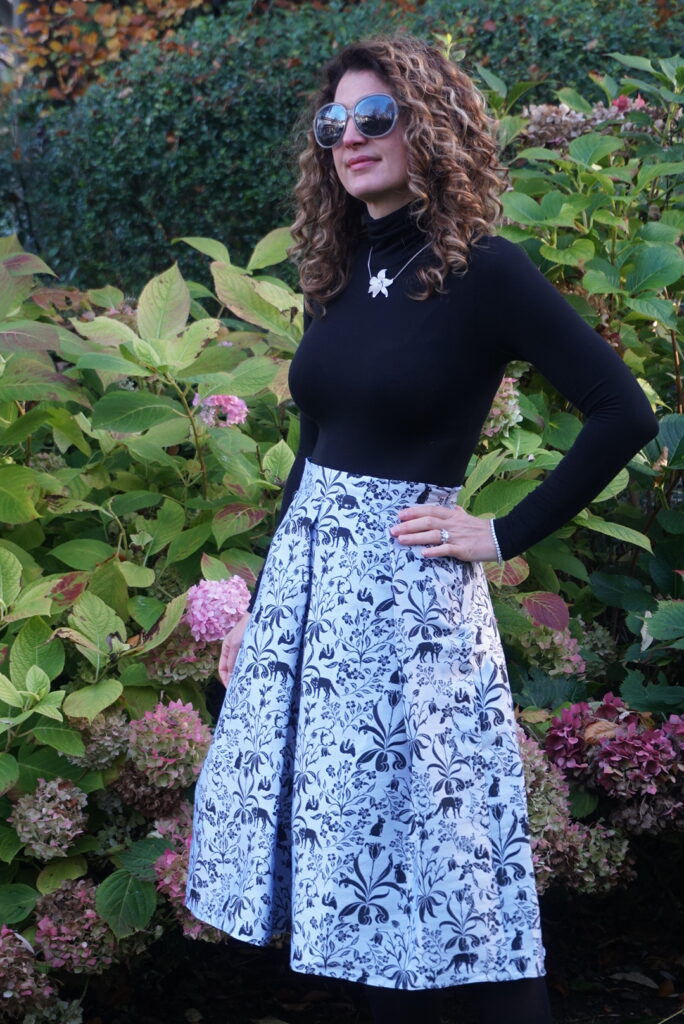 And then more dresses I'm afraid, it is the main thing I wear, especially now that I can knit matching cardigans!!!
So two new versions of M7081 (respectively my fifth and sixth)…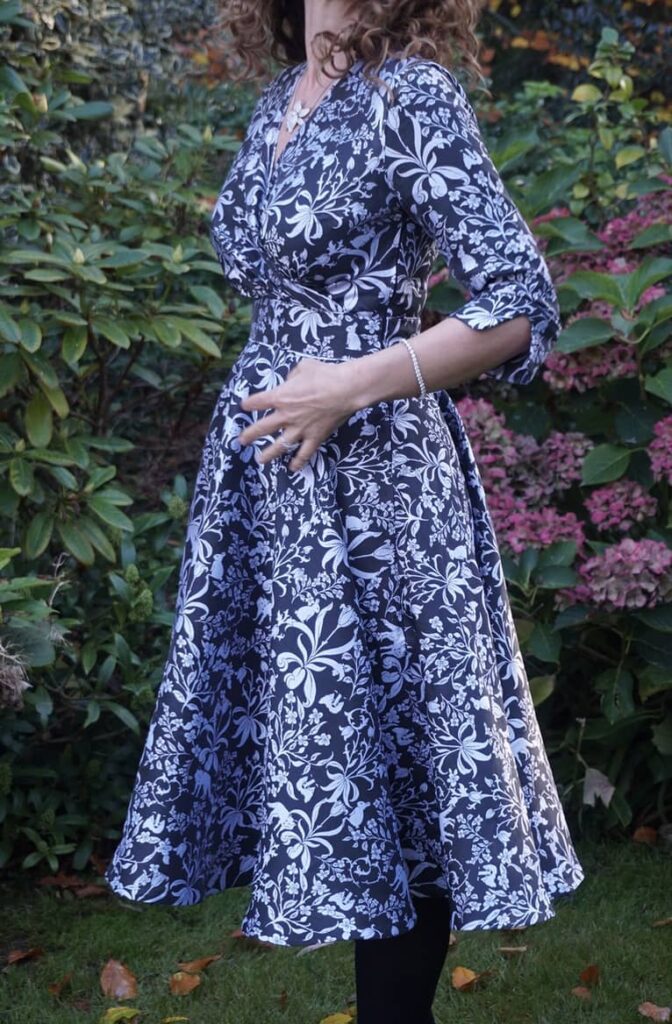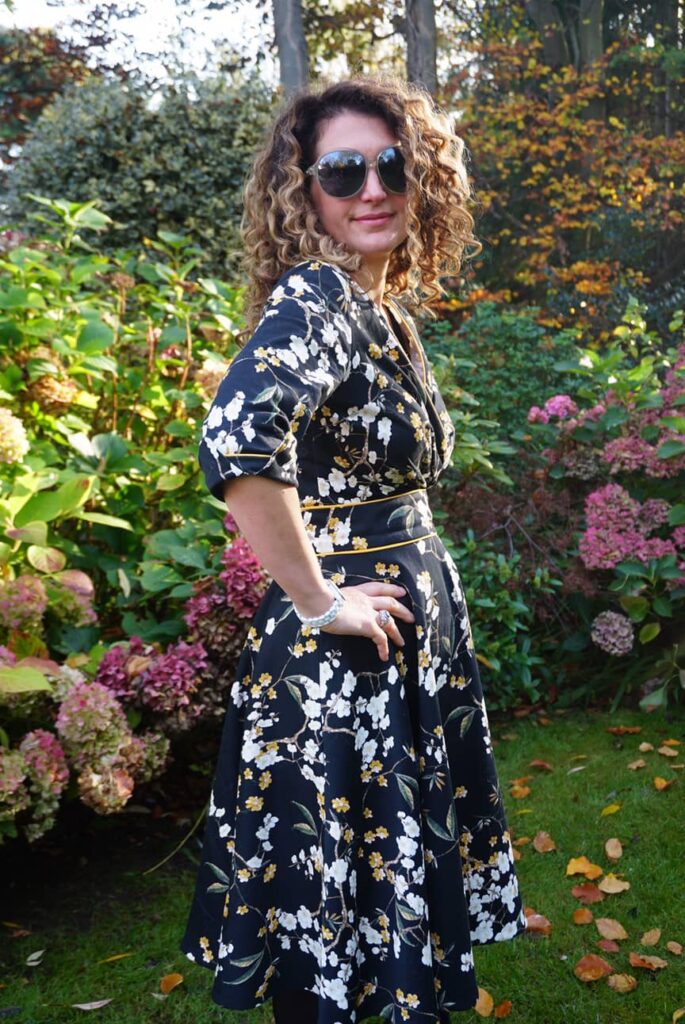 … a new velvet Magnolia (my fifth):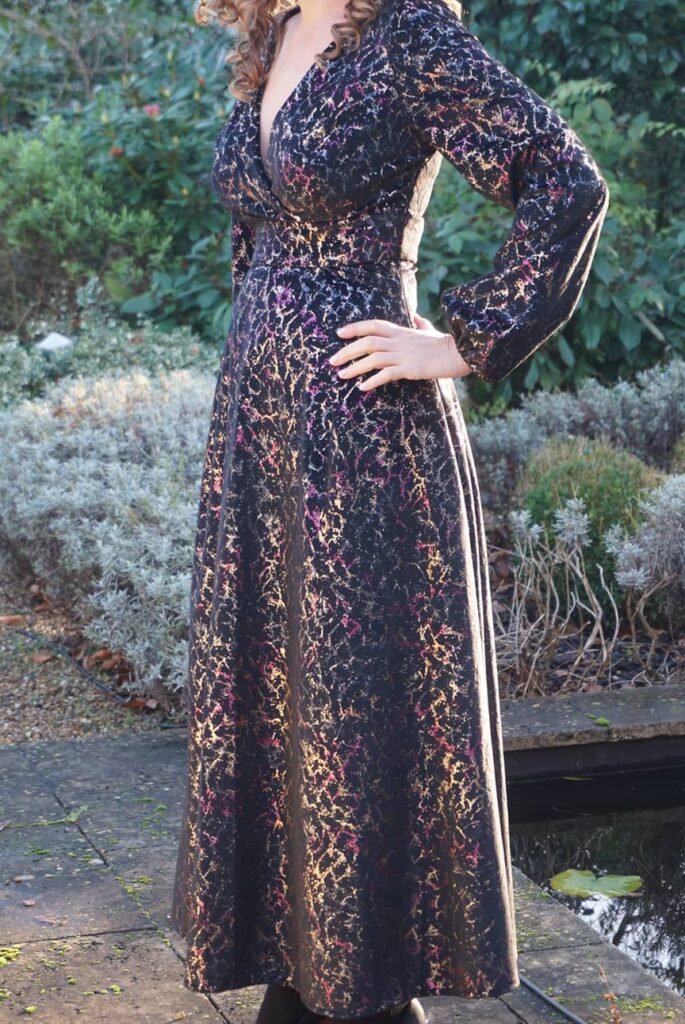 … and two silk dresses , a dotted coral M7978 and a "camouflage" Dior fabric V9327 – both in the most delicate (and for the Dior one expensive) fabric which I took most care of! Definitely my biggest technical challenges of the year!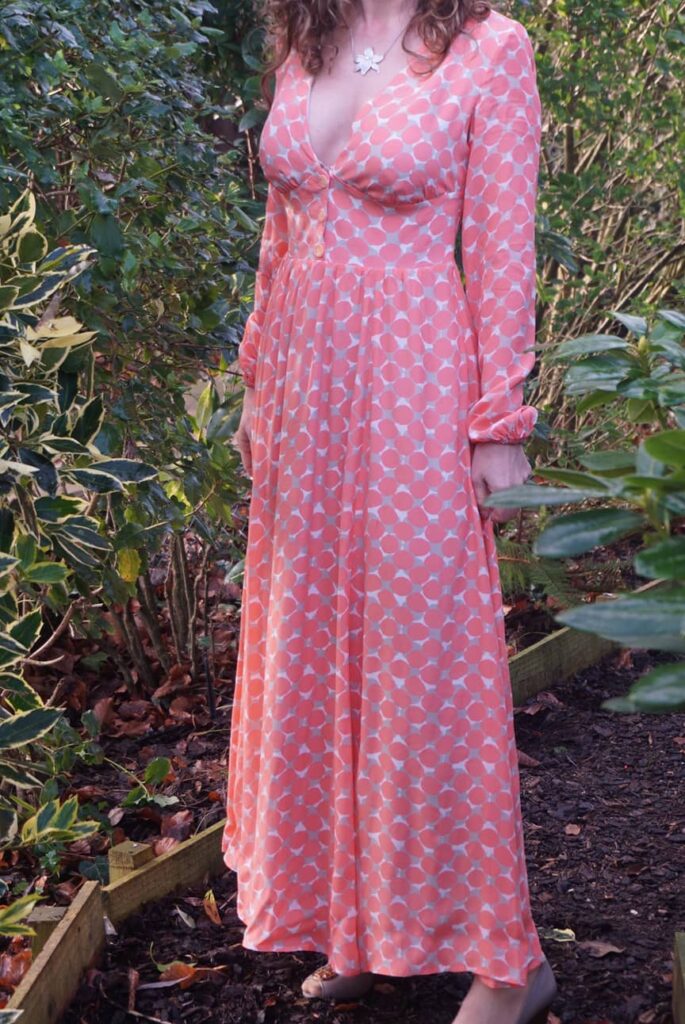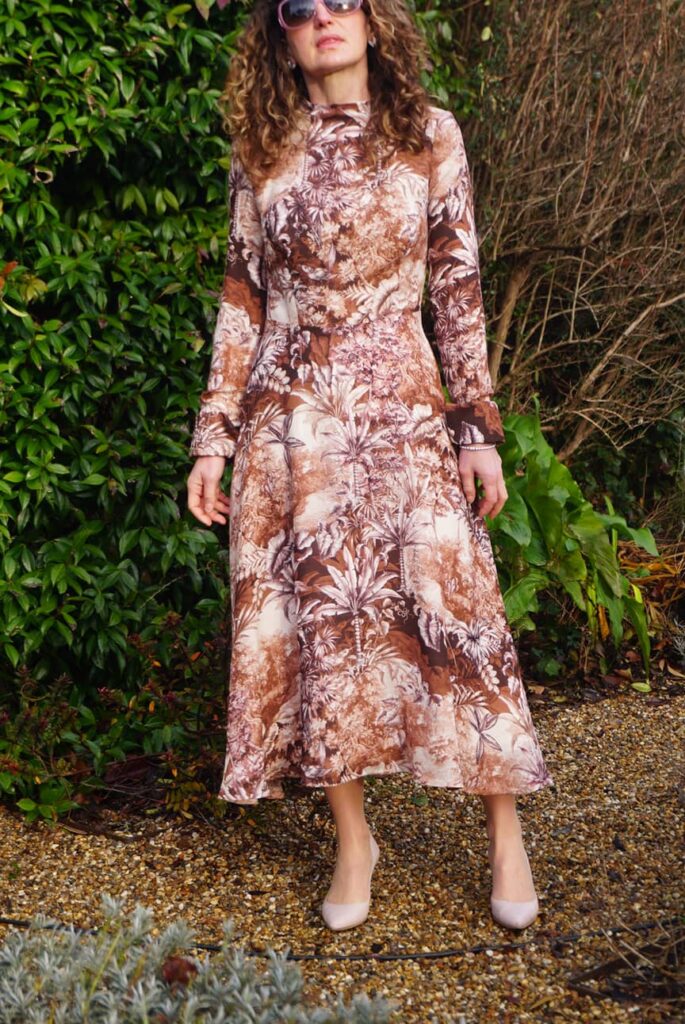 Conclusion: not the most challenging but still a very happy sewing year
2020 was definitely not a year of huge sewing challenges (except for my three silk dresses), as I was definitely more focused on learning to knit properly from a pattern. But I still had a lot of fun and produced many garments I wear regularly, so I am very happy – and that's the all point, isn't it?
---