My broderie anglaise M7952 dress
I have been wanting to sew a broderie anglaise summer dress for many many moons – here it is finally, with my latest handmade version of the M7952 pattern!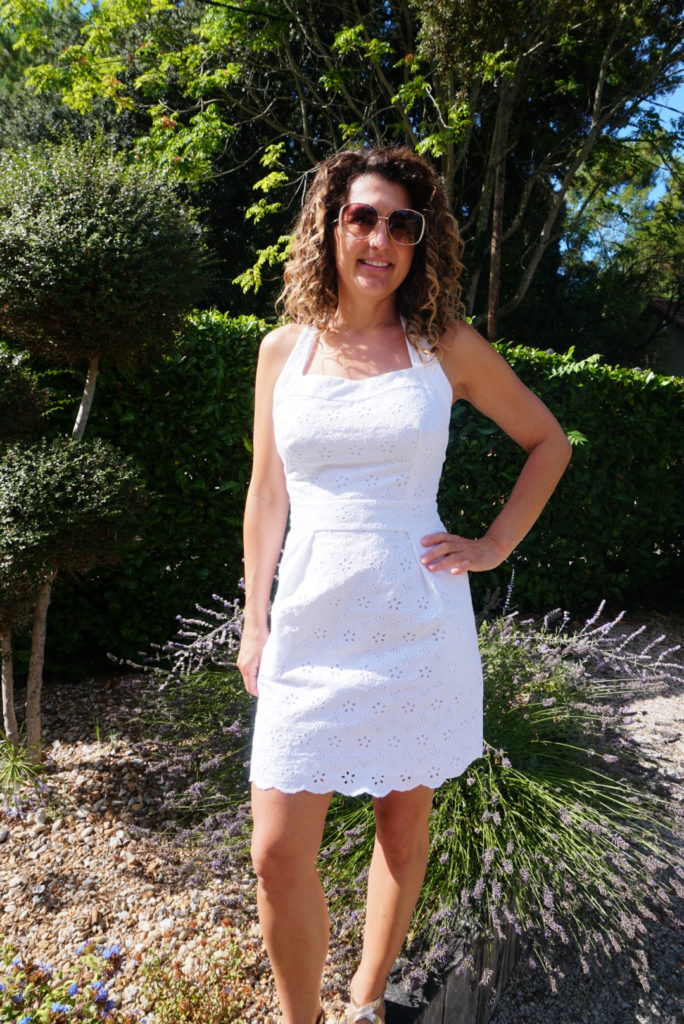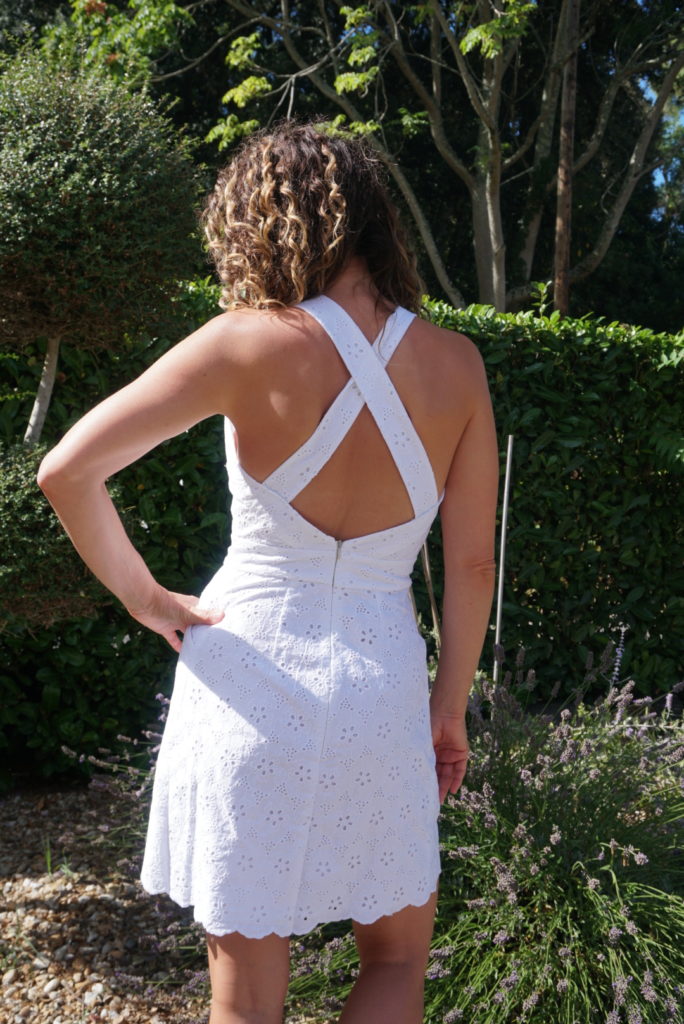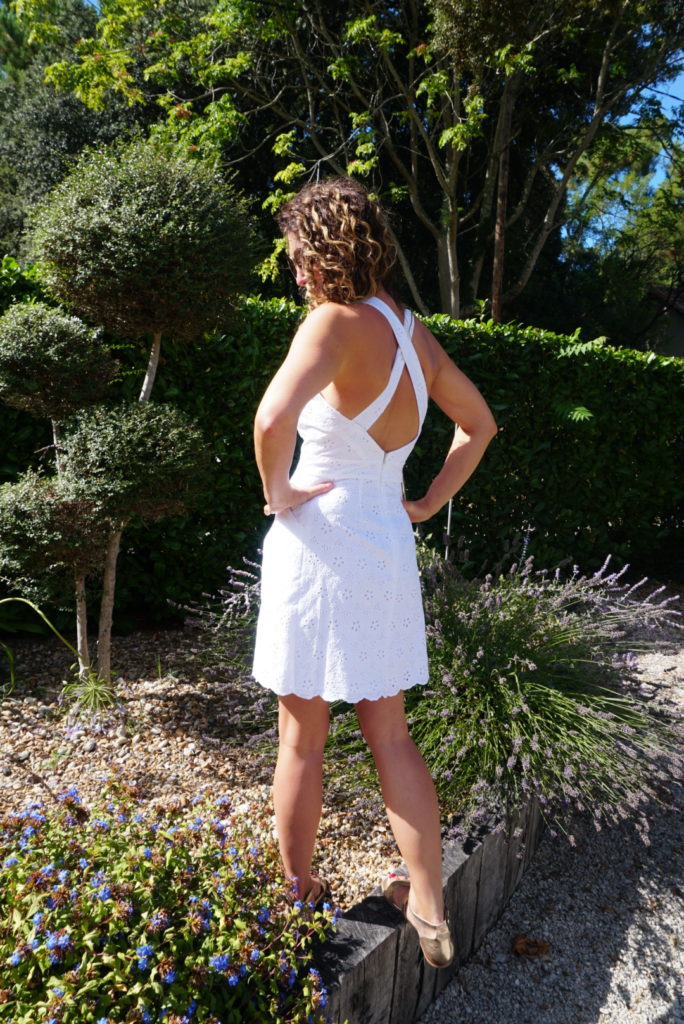 Inspiration for this dress
My love-affair with broderie anglaise has been going on for years but the inspiration for this specific dress emerged last year, with the release of the Alesia dress pattern by Cozy Little World. One of the presentation dresses was in white broderie anglaise and it was love at first sight!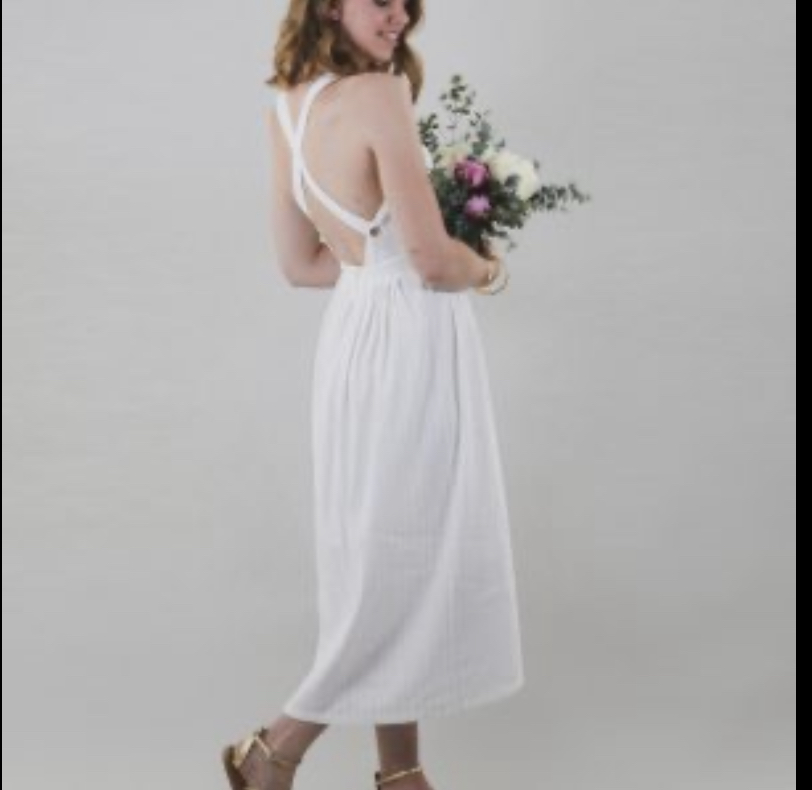 And my love for apron-style dresses was reinforced further by a series of beautiful dresses offered by French clothing brand Sezane over last summer.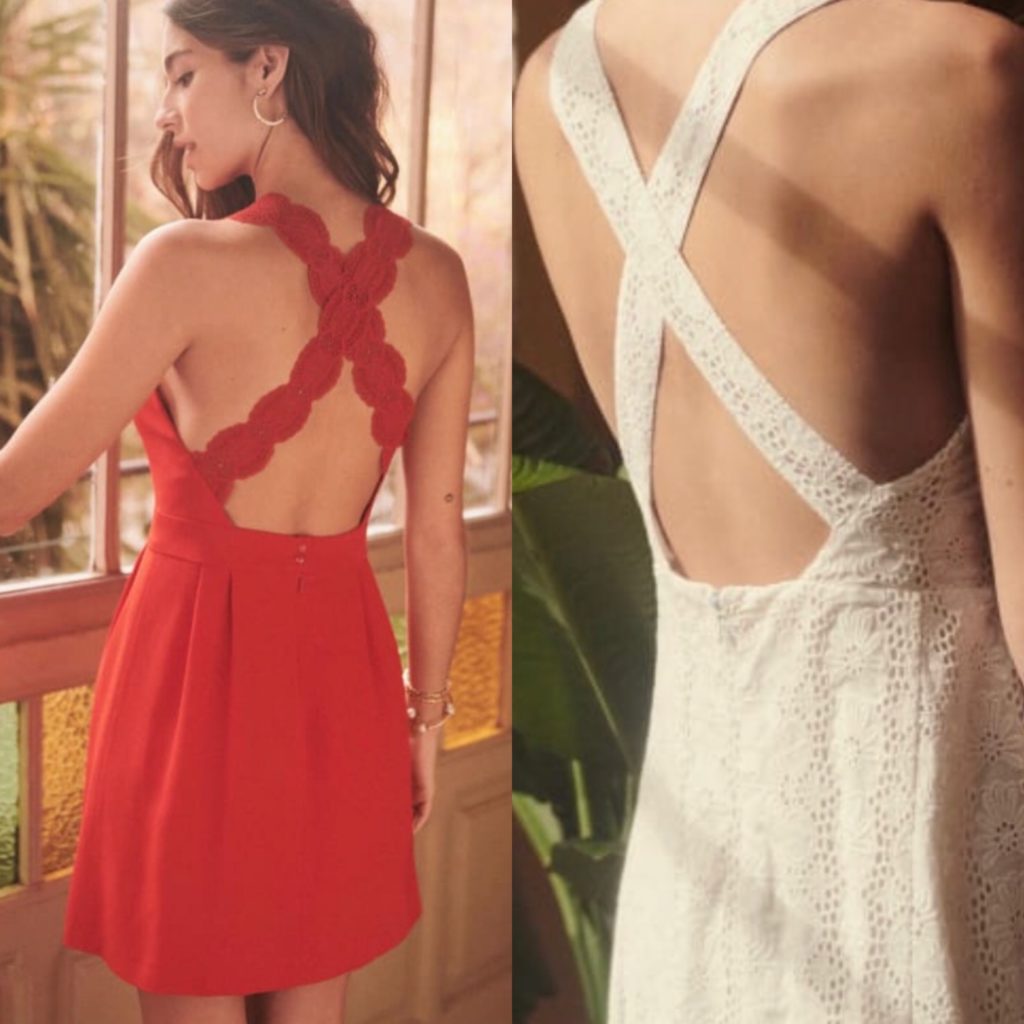 Despite the enthusiasm it created in the French sewing community, I was held off using the Alesia pattern by the fact I never made a Cozy Little World dress before (I did make the Monceau cardi and it was great though), so I was dreading the prospect of getting it to my standard of perfect fit… I am a bit complicated I know… And then came the issue of the M7952 pattern, hurrah!
M7952 pattern review and modifications
I am a huge fan of McCall's and Vogue dress patterns because I know that if I make a size 10, it will fit like a glove without any fitting required – except for an FBA when the pattern in not offered with cup options. This specific pattern was no exception, the fit is just so good!
You may (or may not) remember that I already made a striped version of M7952 a few months ago, so the full review of the pattern can be found in this article.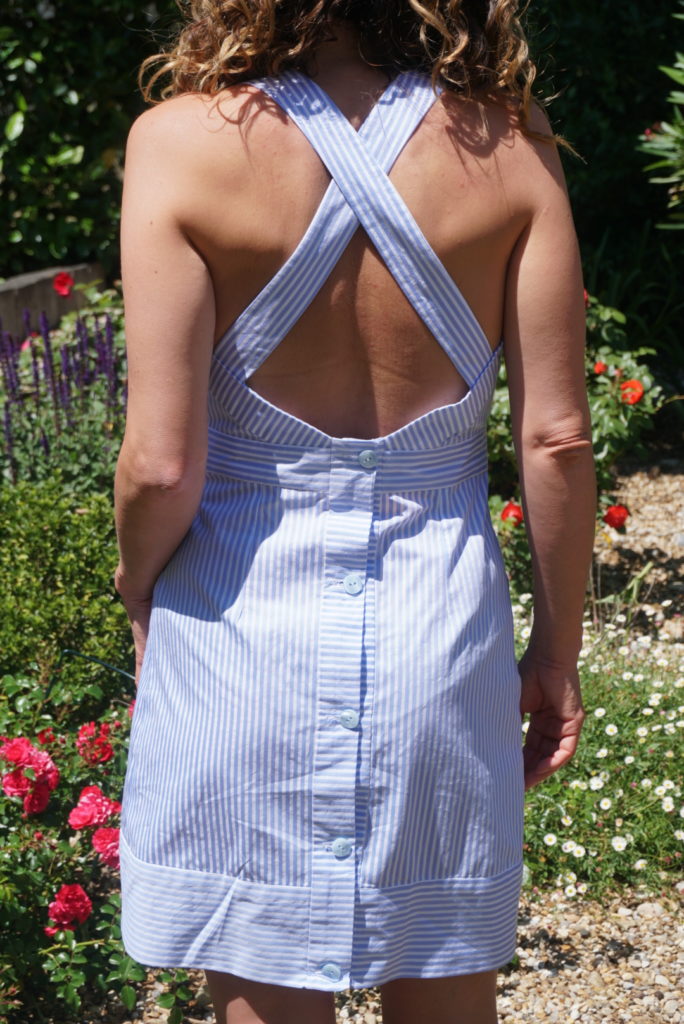 I summary, I really enjoy this pattern: the fit and overall pattern conception are perfect, the style is lovely, and I adore the back straps, back button and skirt pockets. This is not a pattern for beginners, as it has quite a few pattern pieces and conception steps, but it is hugely rewarding for an intermediate seamstress!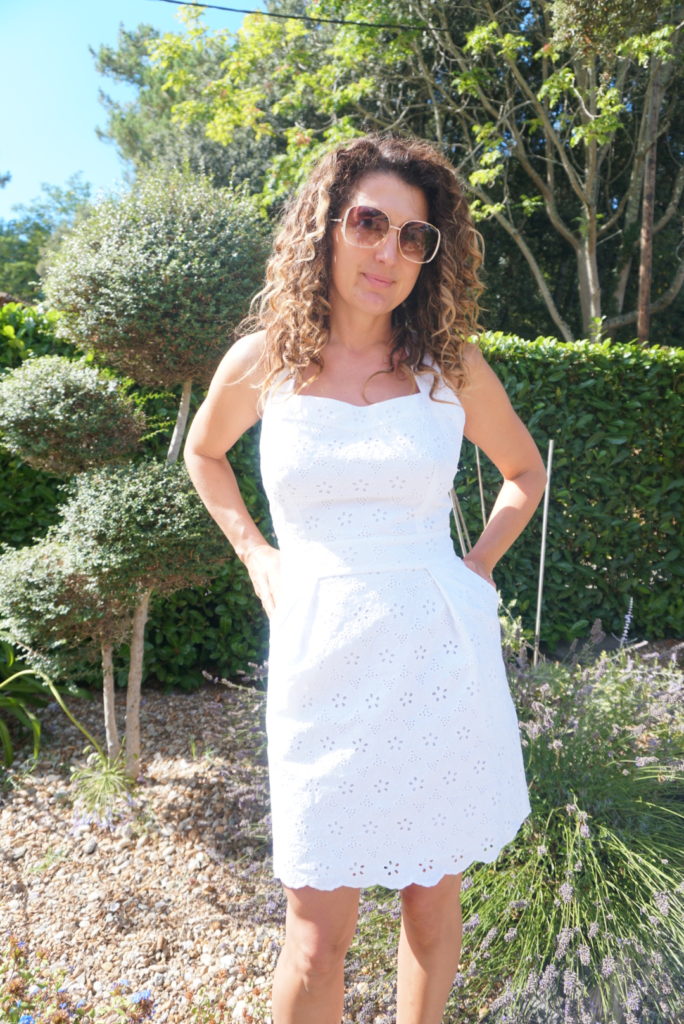 The only change I had to make was an FBA and I thought I hadn't quite got it right because of a slightly pointy boob result. However I did not know how to adjust the FBA further so I kept it for the next version.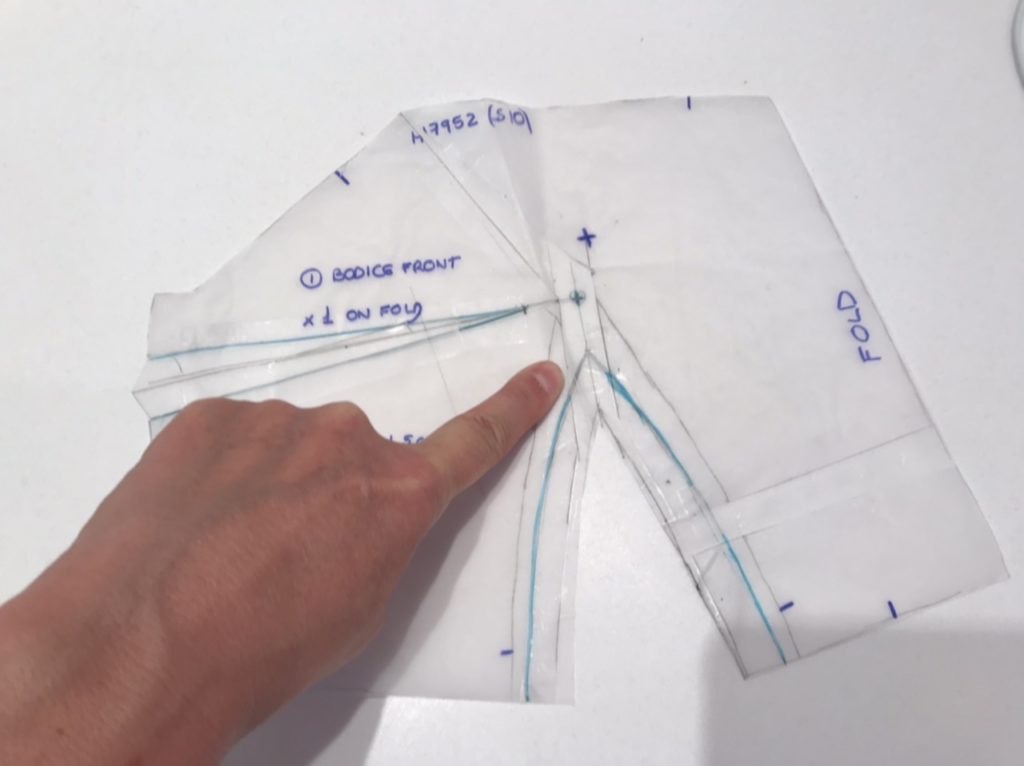 For my striped version, it took a lot of thinking to cut the fabric so the stripes would look right. For my broderie anglaise dress, the thinking was all about how to deal with the completely see-through nature of the fabric.
I opted for adding a second layer of fabric – specifically white cotton lawn- on all the pieces requiring it: bodice front, bodice sides, pockets and skirt pieces. I glued both fabric together with temporary fabric glue (WS of broderie to RS of lawn) and then put my dress together following the instructions.
I know this is not the orthodox method to add an under-layer but it worked wonder for me; and I am so pleased with this method that I will definitely use it again for my future broderie anglaise projects. Here is the inside of the dress in any case.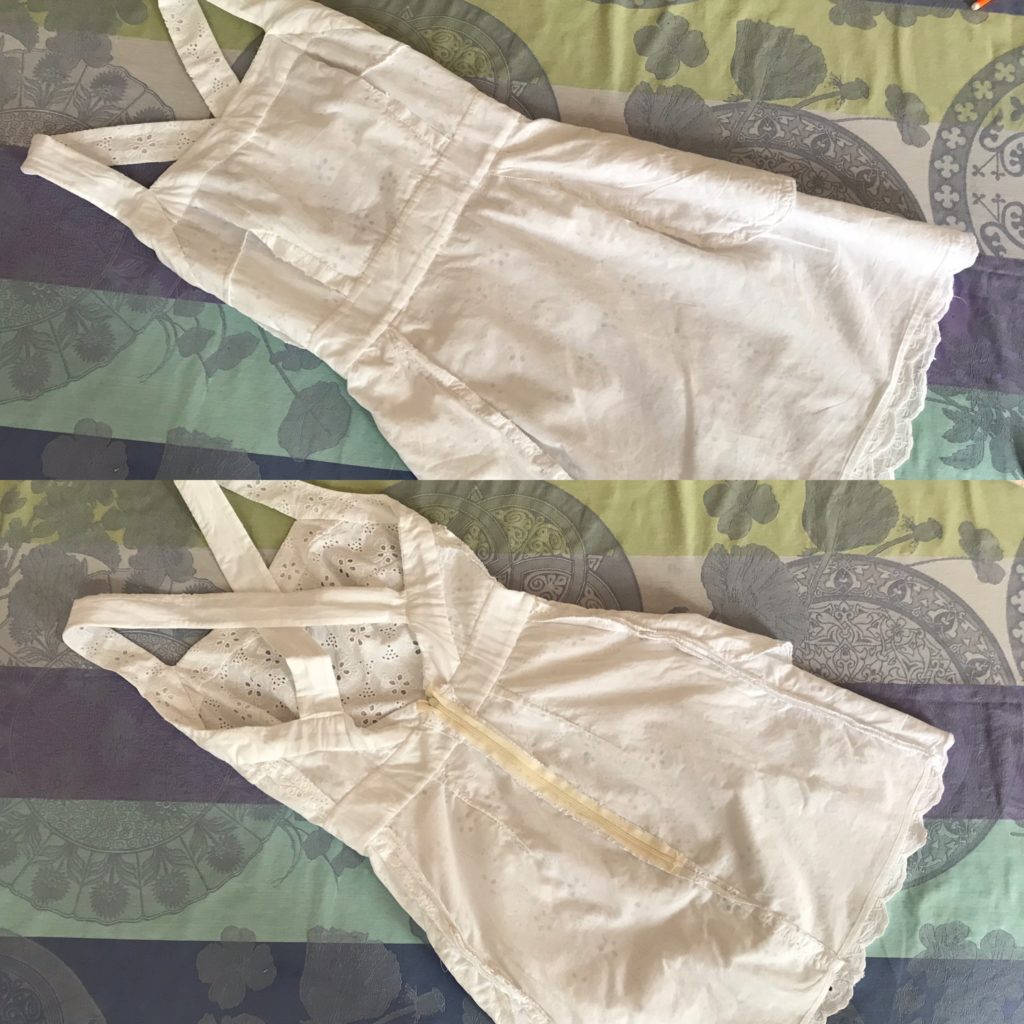 This time I replaced the back buttons of the skirt by an invisible zip (I simply did not add the button plackets) and it did wonder to the bust fit for an obscure reason, no pointy boobs, hurrah!!!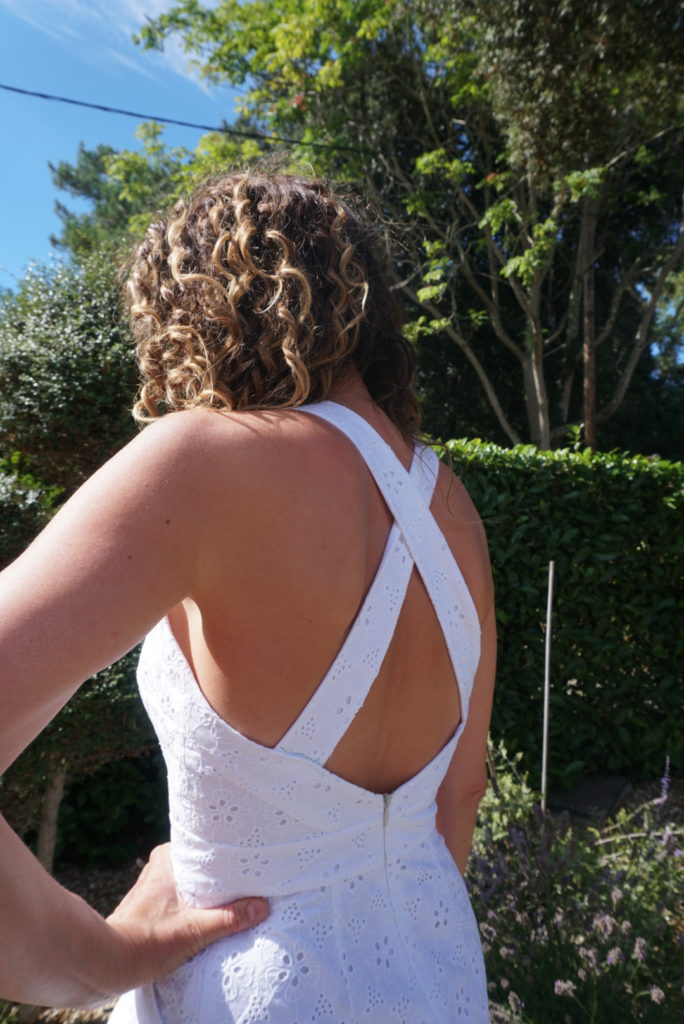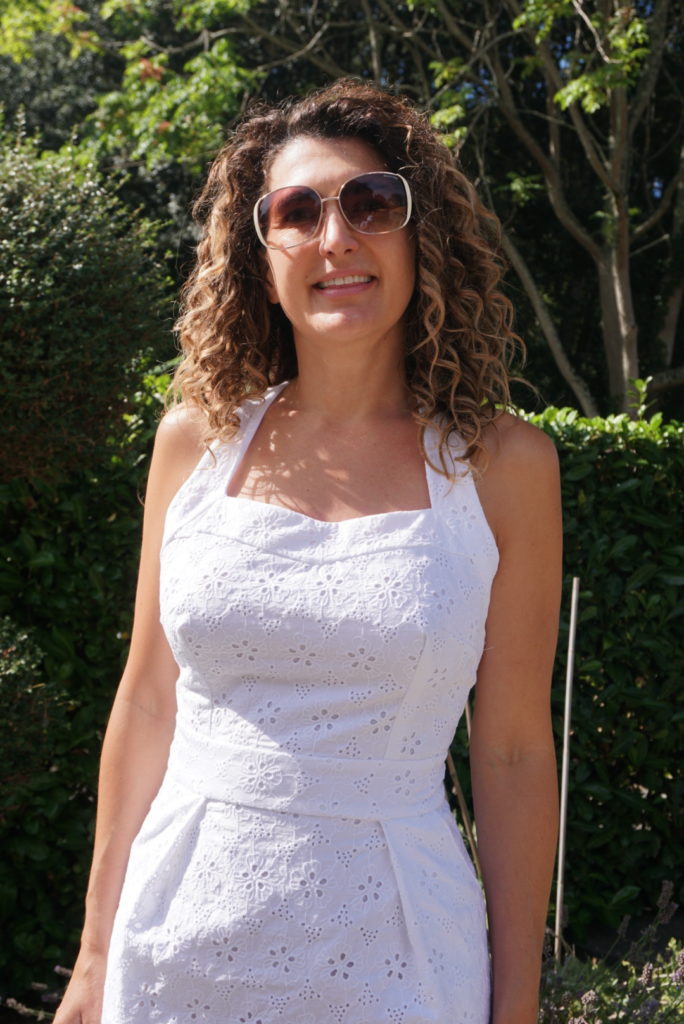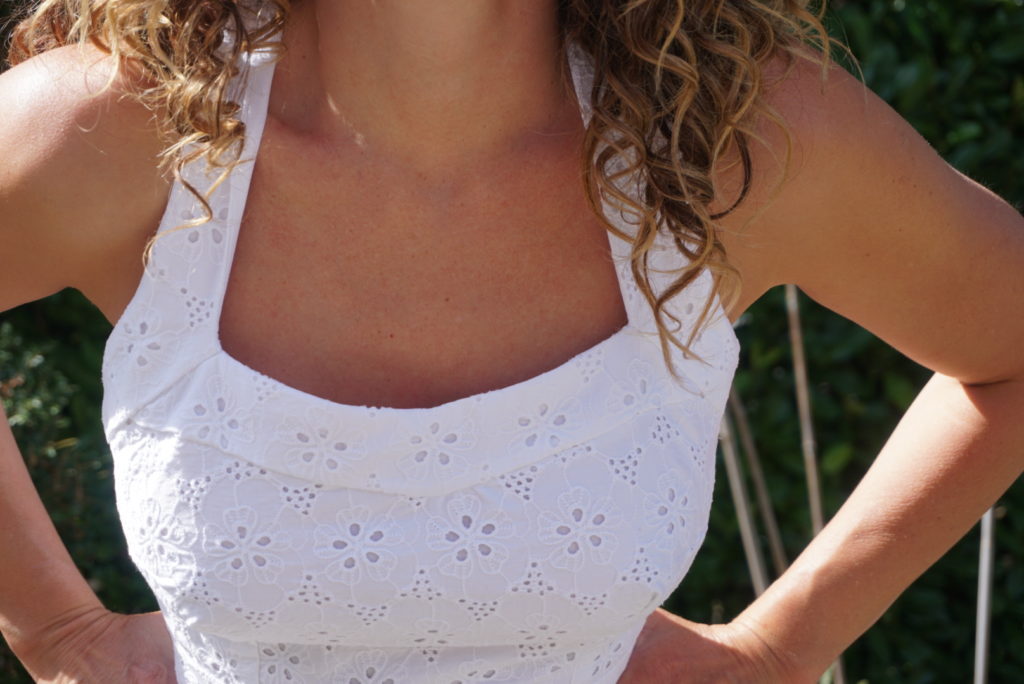 Fabric review
The fabric I used it a stunning white broderie anglaise which I ordered online from French fabric shop Un Chat sur un Fil. I have ordered broderie anglaise before (from China in particular when I couldn't find what I wanted in Europe) and this is the first time I am so enthusiastic: the fabric is nice and thick, the broderie well defined and very pretty.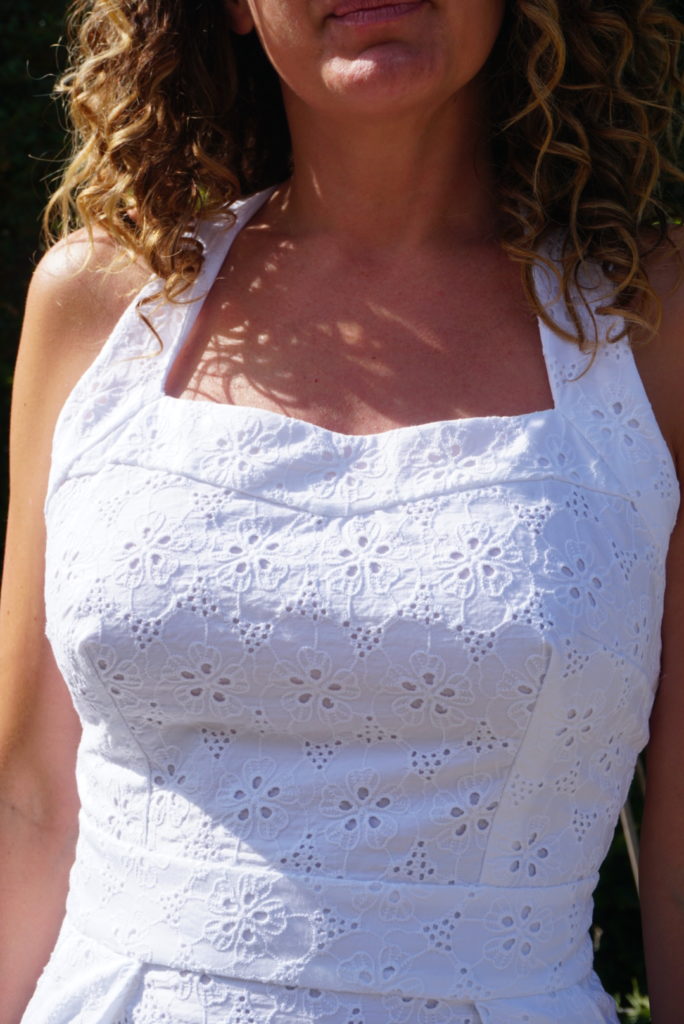 This was my first order from this shop and I was definitely in awe at the quality of fabrics. I also bought some beautiful embroidered cotton with which I made these two other dresses (blog articles here and here), so pleasing to get exactly the fabric quality I was after!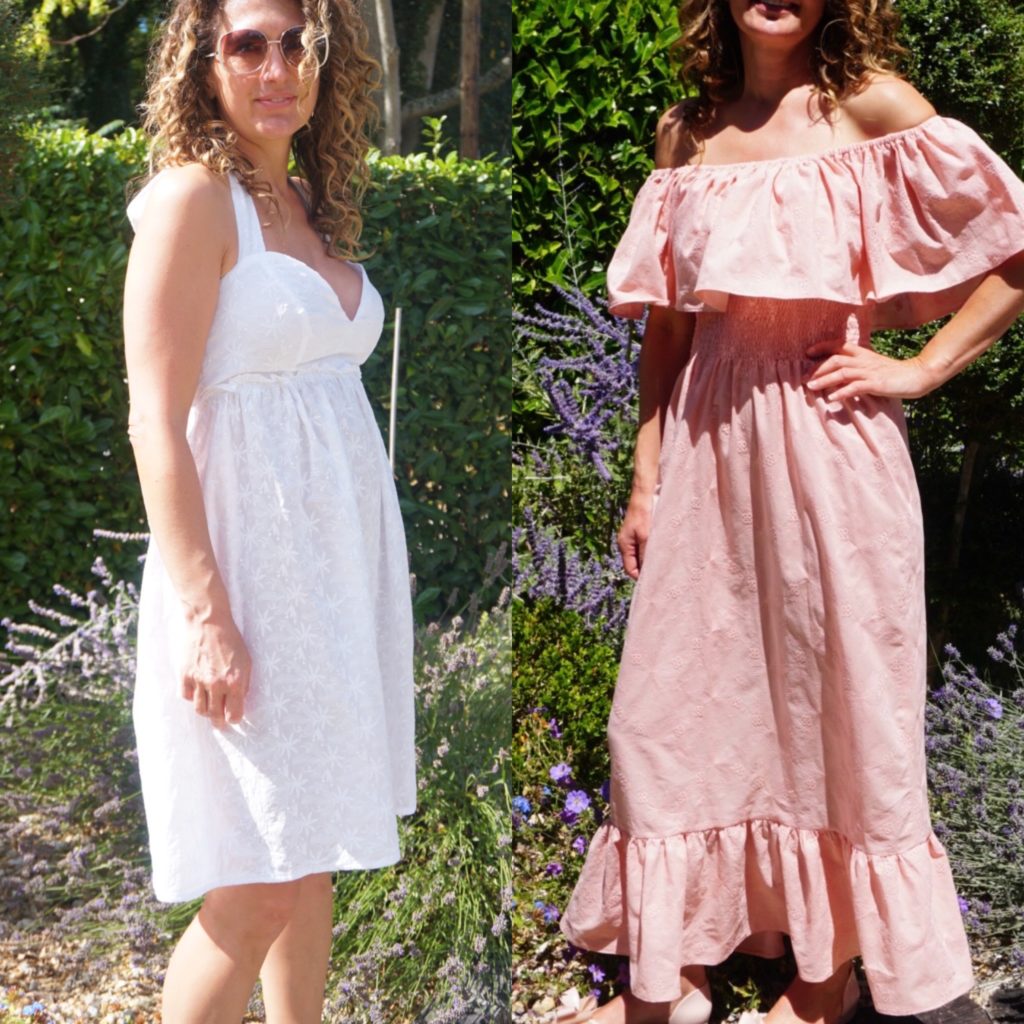 In conclusion
This dress was such a positive experience: better fit than the previous one and the bonus of now knowing how to manage broderie anglaise!
Sadly this is probably my last M7952 dress for this year, as the summer is drawing to an end and I will soon start sewing my autumn wardrobe. But I'm sure I'll be back to this pattern next year!
---