Cassandre dress pattern hacks
After sewing my first version of the Cassandre dress (review in this article), I had many ideas of how to hack the pattern – specifically the back and the shoulder straps. So after sewing my green Cassandre dress, I immediately made another …two! So typical!
First Cassandre dress hack: with a knotted back
So here is my first hack: a knee-length version with a knotted back, in a beautiful embroidered cotton from Un chat sur un fil.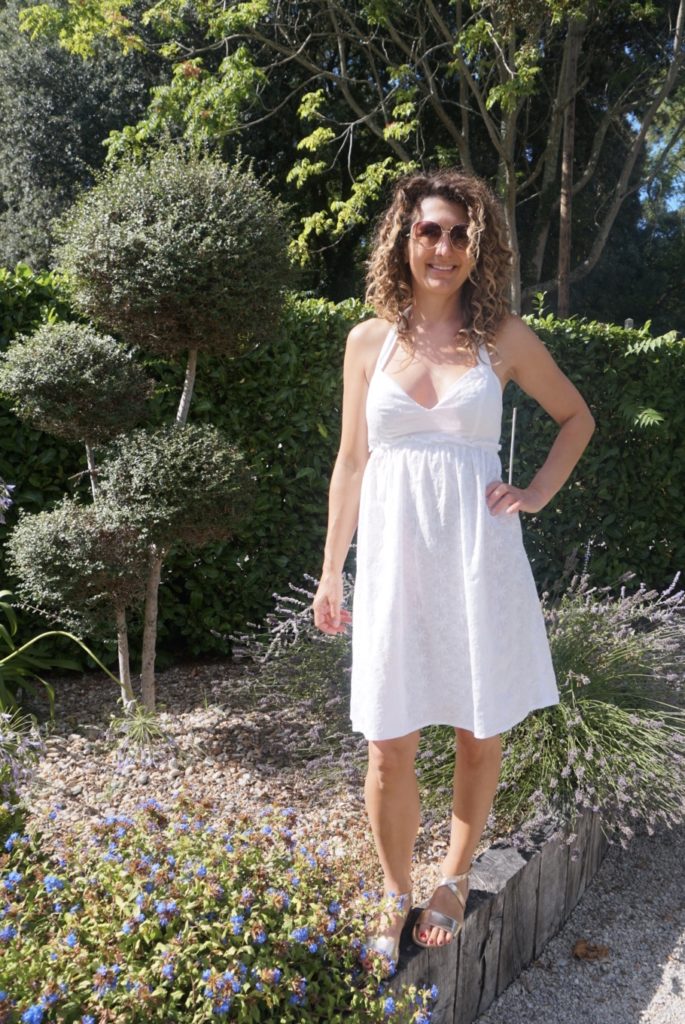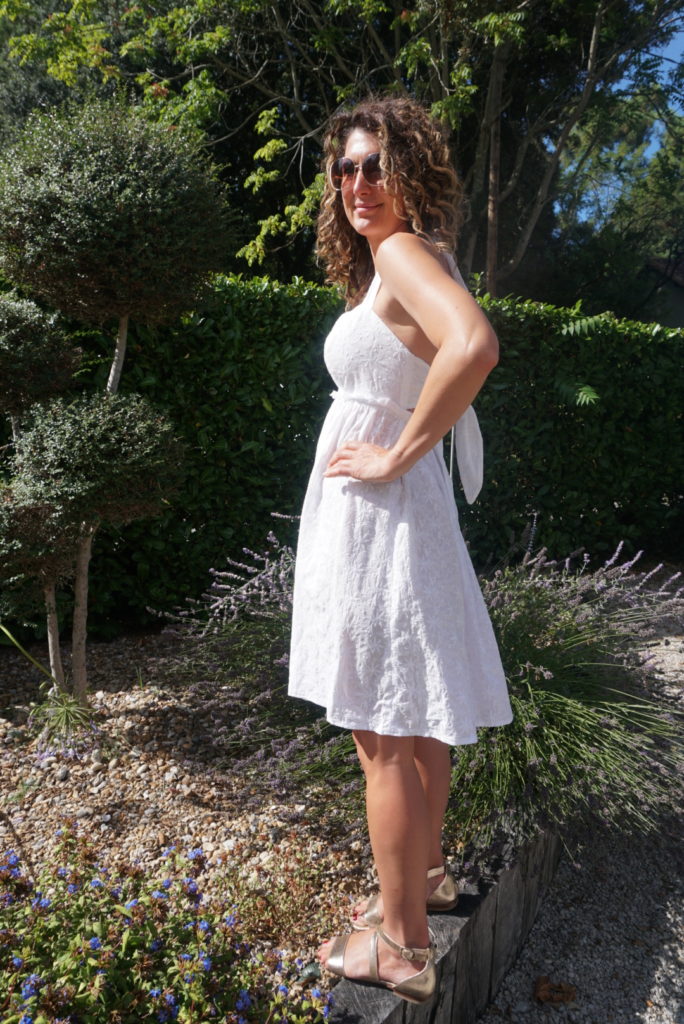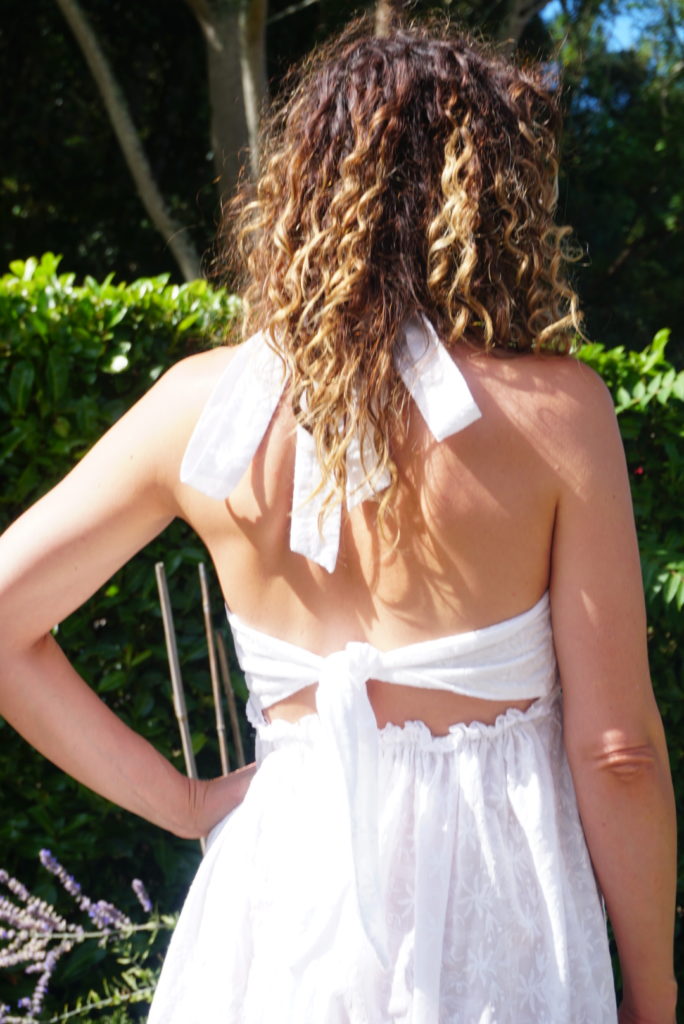 My inspiration was this dress from patterneasy.com, where I particularly liked the high waist, the heart-shapes neckline and… the knotted back of course!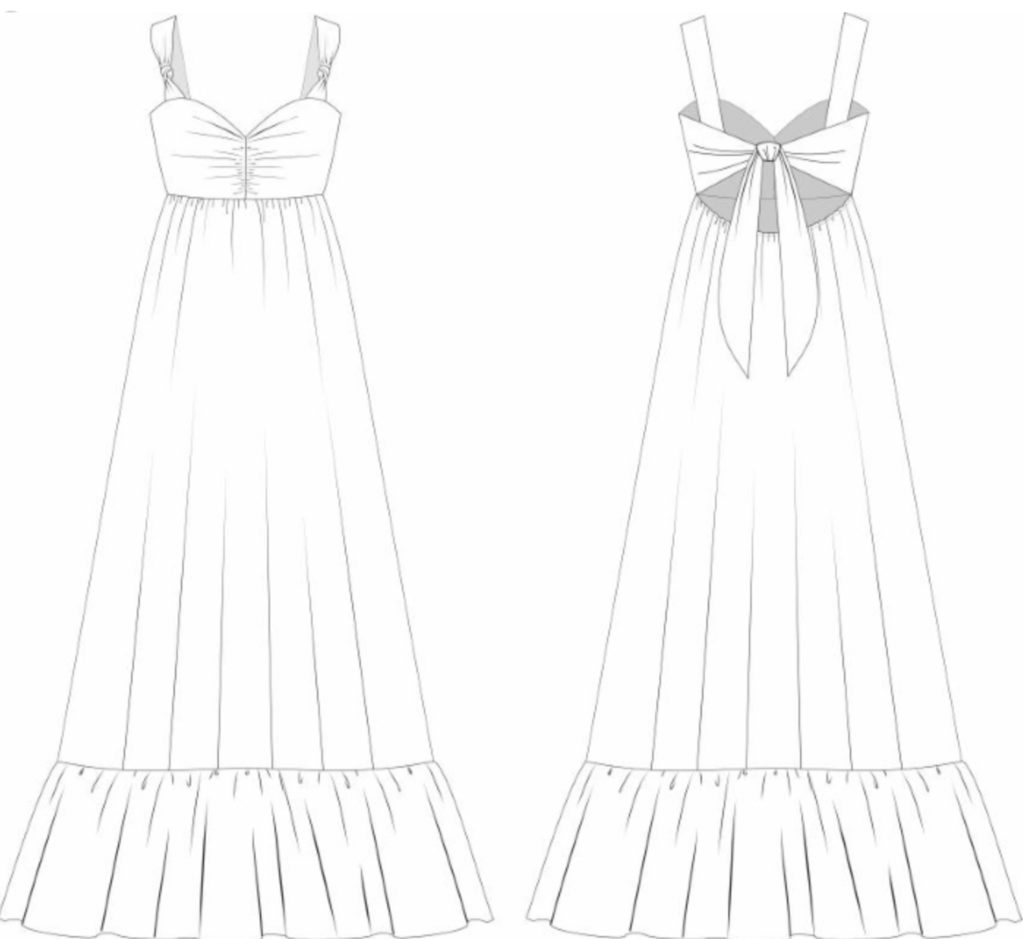 After defying the Russian website and managing to buy the PDF pattern, I got very discouraged by the 60 pages to print and the guaranteed need for a full bust adjustment. I started thinking hard about other options and then realised that by combining the Cassandre skirt and a tweaked version of the McCall's M7958 top (already used here), I could manage something quite similar.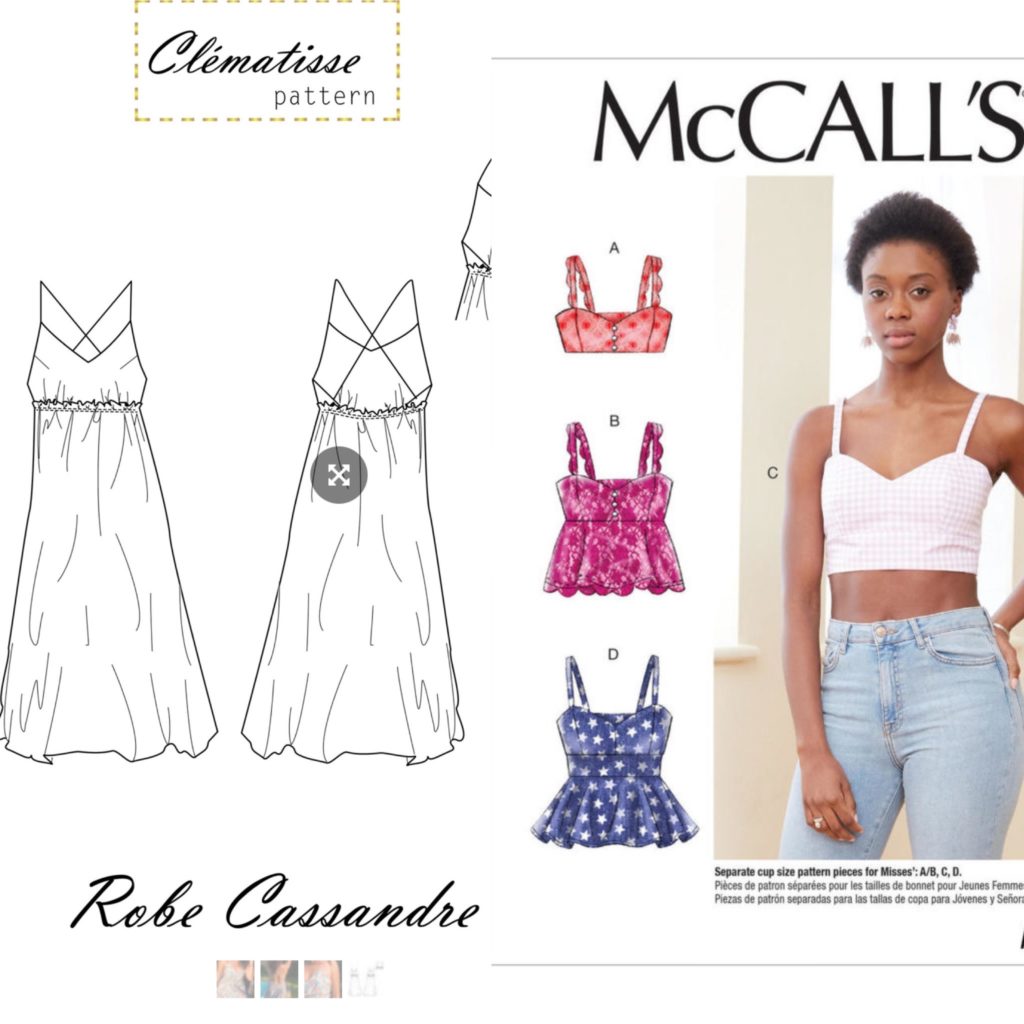 I used view A of the M7958 top as a base. To draft the knotted back on my existing pattern piece, I used the back piece of the Glory top, also from Clematisse pattern, which I made for my daughter earlier this summer but never blogged. This is a very pretty top and a super-easy super-quick make.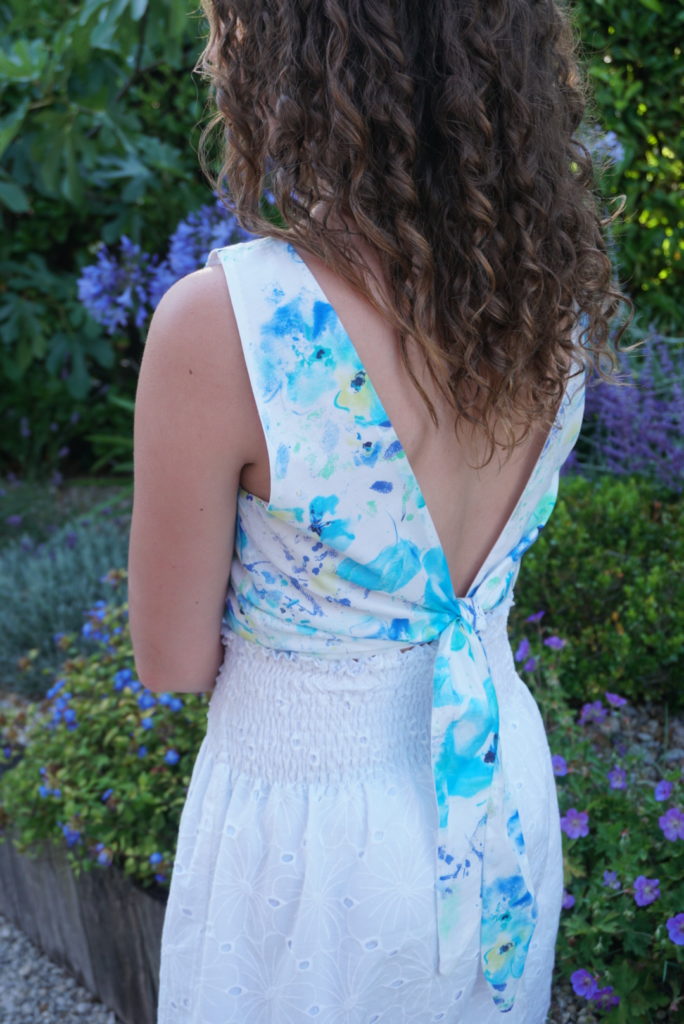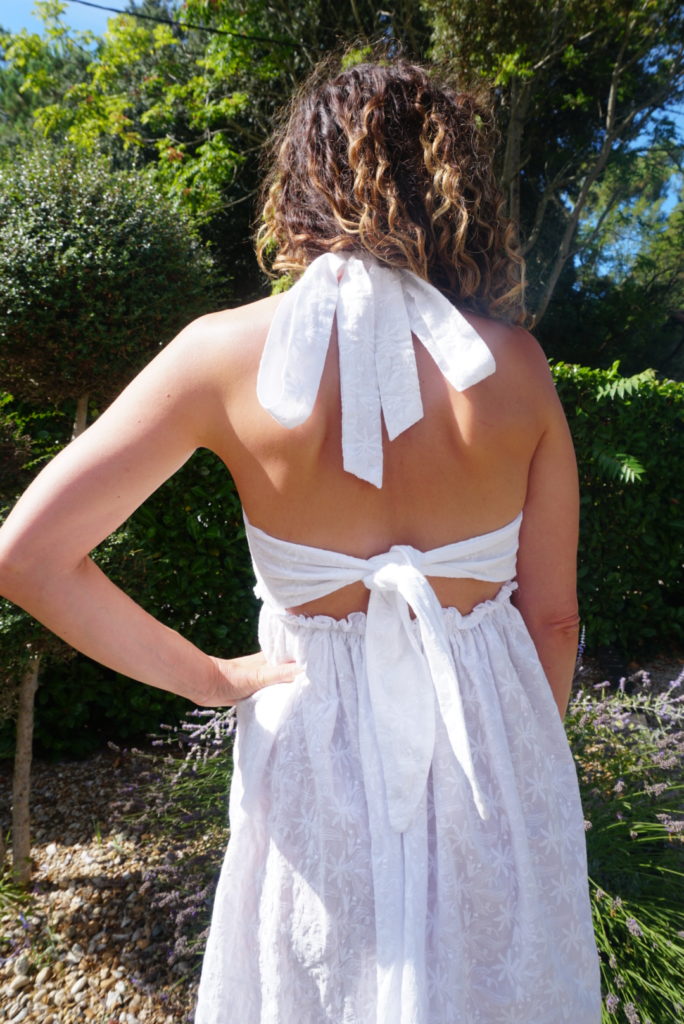 Here is what my back pattern piece looks like versus the original one: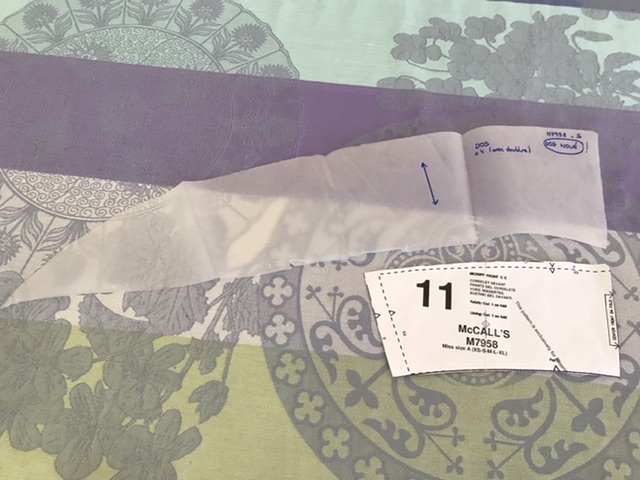 I also lowered the front piece neckline to achieve something looking more or less heart-shaped – I love round curves and I was not a fan of the straight lines of the original Cassandre bodice.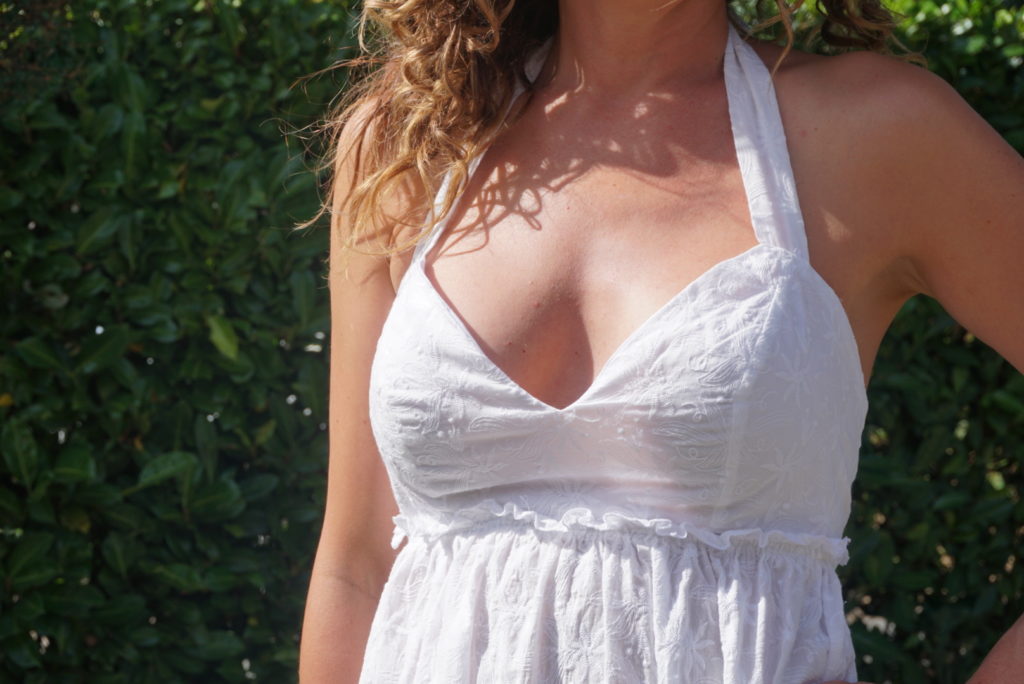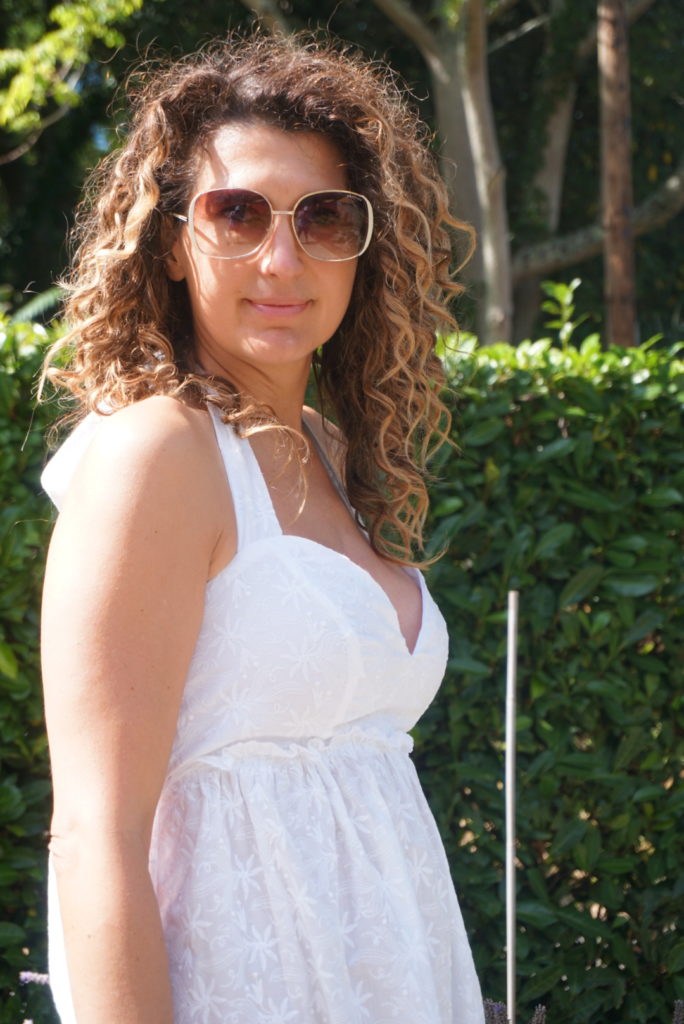 I struggled to figure out how to attach my shoulder straps to the back, so instead I made them knotted at the neck. I am very pleased with this choice, as the two knots complement each other.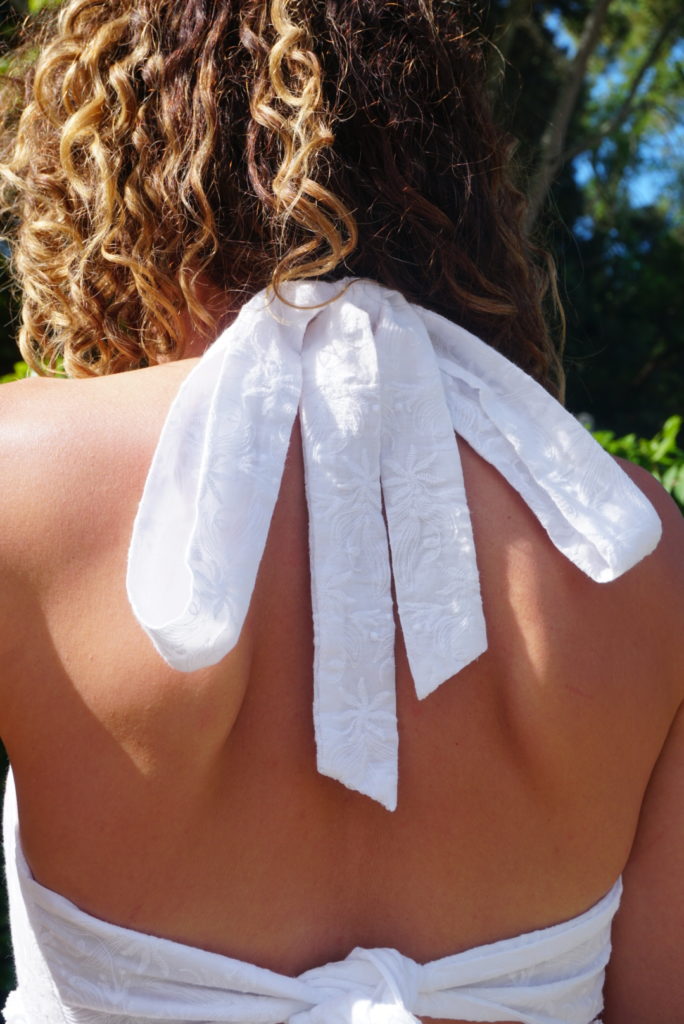 Second Cassandre dress hack: Sezane-like with large shoulder straps
And then came the new Sezane collection, among which a number of pieces looking surprisingly similar to popular indie sewing patterns. Quite funny, as usually it is the French sewing community trying to replicate the Sezane collections. Anyway, meet Graziella by Sezane dress, very Cassandre-like in my view!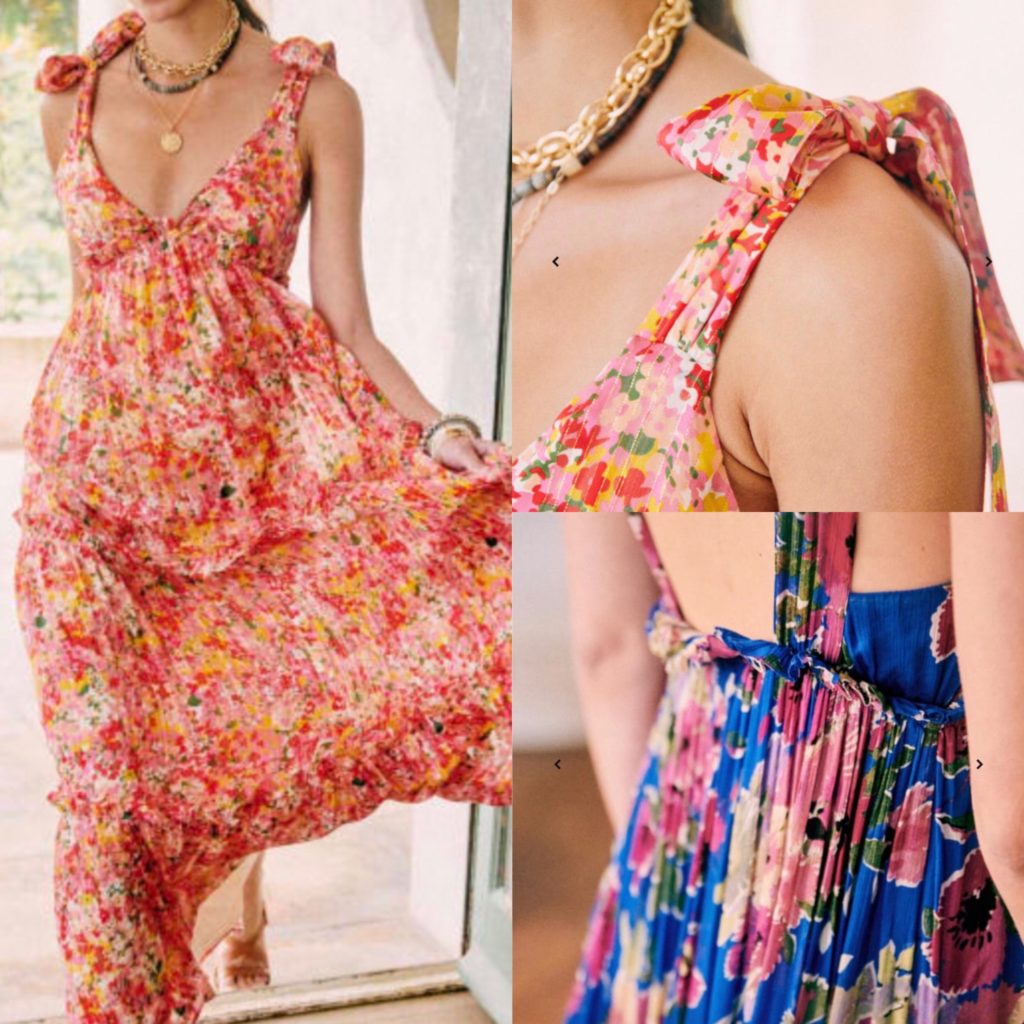 Here the two big changes versus Cassandre as the low cleavage and the very wide shoulder straps – nothing massively difficult to replicate! I reused my M7958 pattern, keeping the heart-shaped neckline at the front and transforming the back piece into a triangle; and I widened the straps to 4.5cm – et voilà!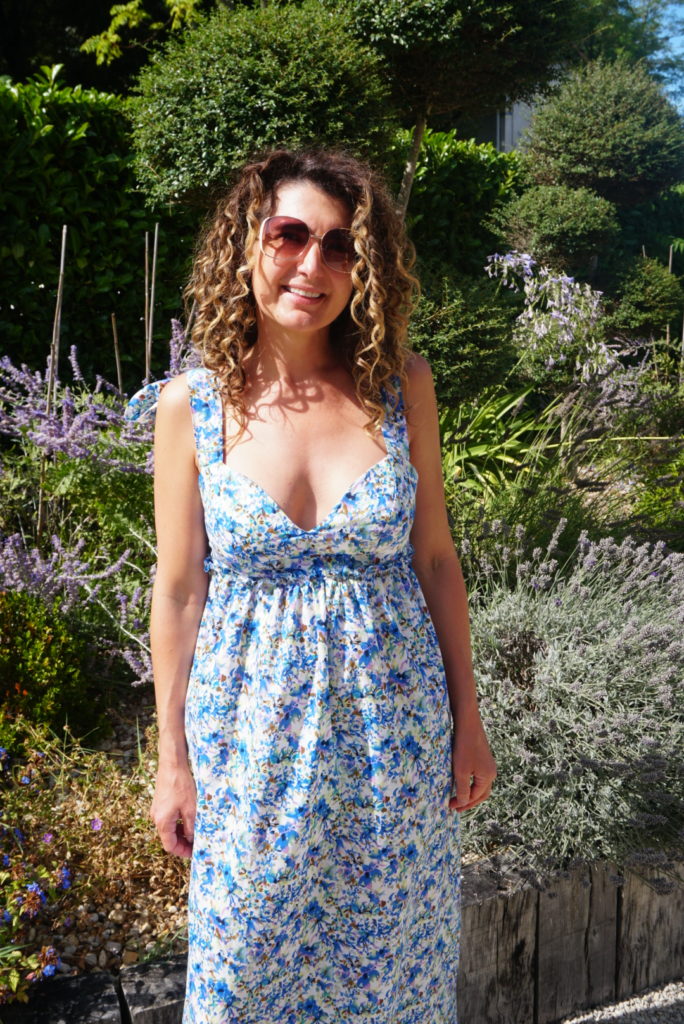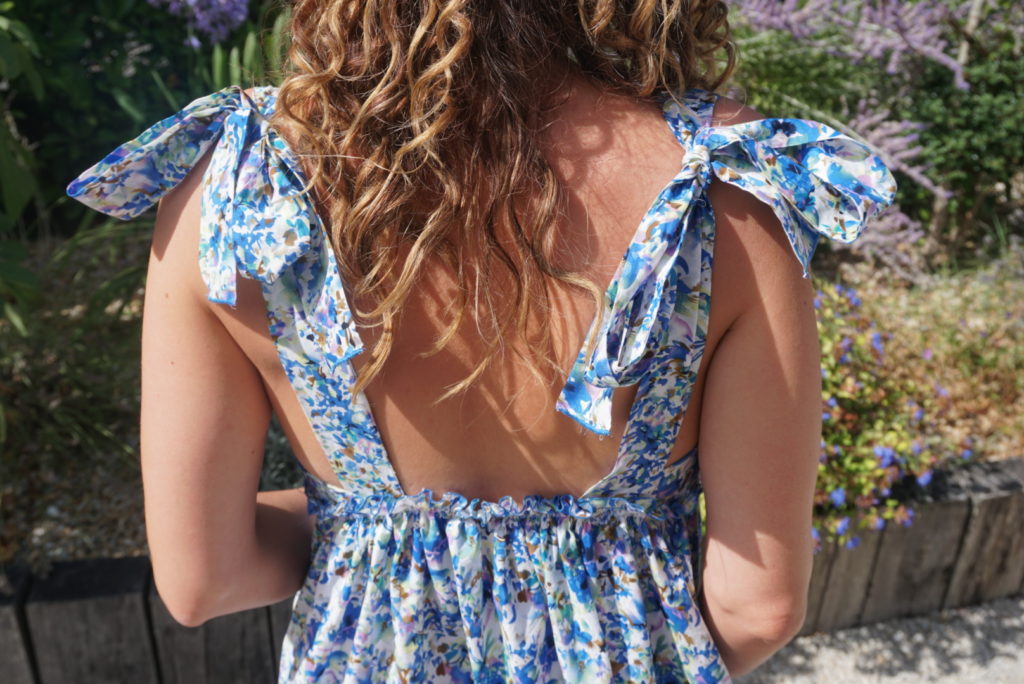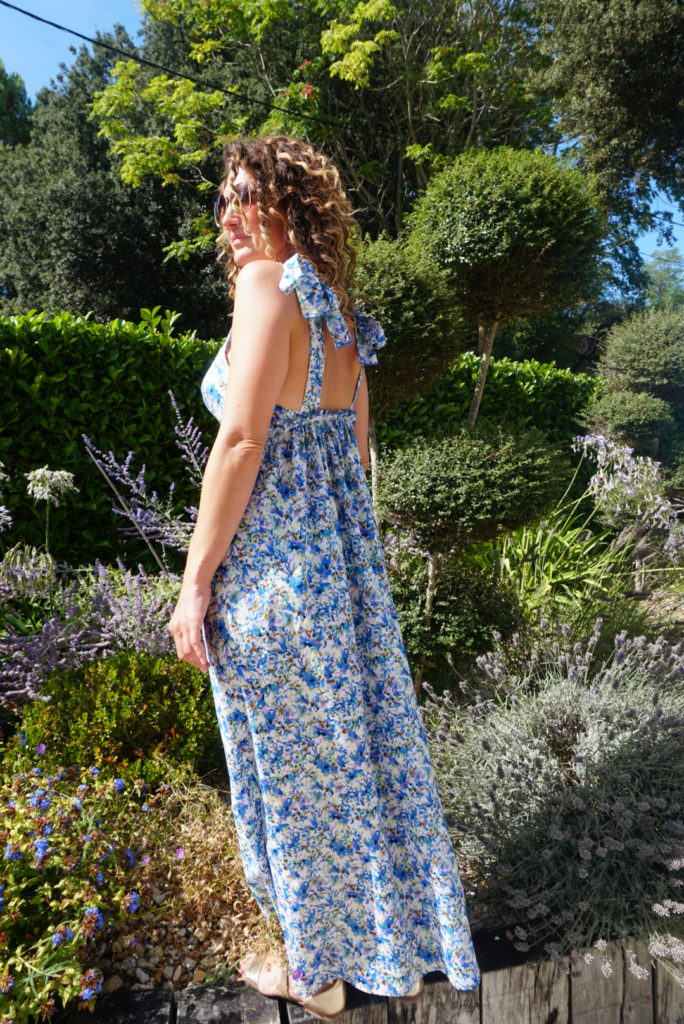 I pondered for ages about replicating the tiered skirt of the Sezane dress but then just went for a simple skirt – I am still thinking I could do it if I order a bit more fabric. Decisisons decisions…
Talking about fabric, this one of a cotton lawn from Croftmill, very lightweight and completely in my summer blue colour scheme with its delicate impressionist floral motif. I am very tempted to order more, tiered skirt or no tiered skirt…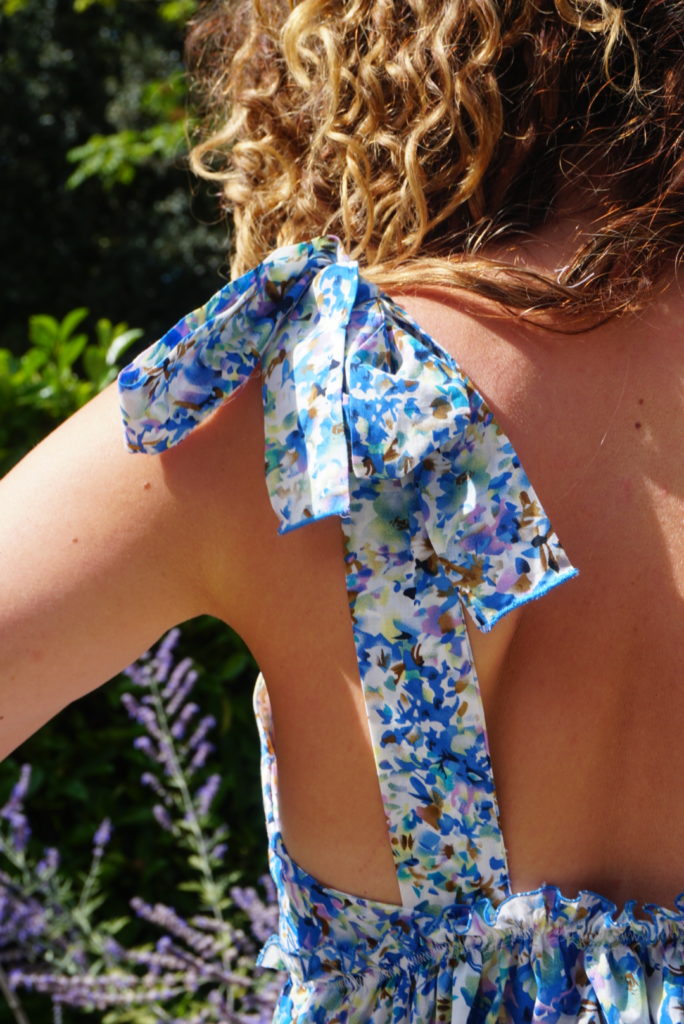 I am not sure I am completely done with Cassandre yet, as I would still like another version in a similar quality to my green one – although I really like my latest two cotton versions, polyester sateen is definitely gorgeous for this pattern and I have just bought three meters… Oh well…
---