Cassandre, the ultimate summer dress
No matter how successful a pattern is with the sewing community, I usually take ages to sew it – for instance I was two years late to the game for the beautiful and massively popular V9253 dress! (my two versions are here and here). But the Cassandre dress pattern was just too pretty to resist, and far too appropriate for my beachside summer, so here is my first version (of many too come, beware!).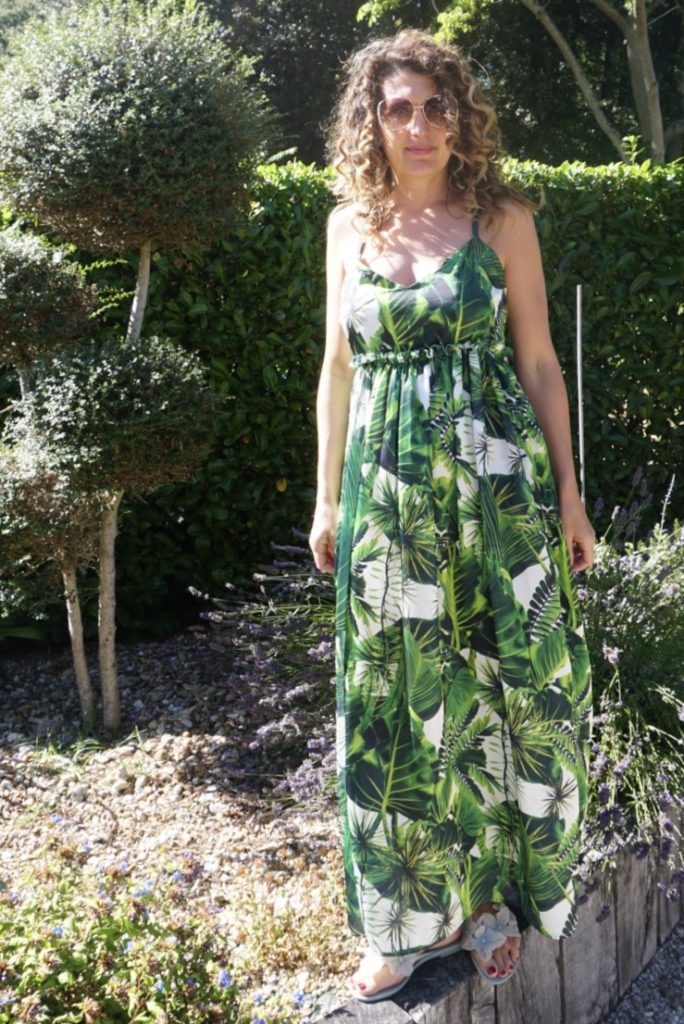 Cassandre dress pattern review
Cassandre is the ultimate summer dress: with it diminutive front bodice, its naked back and its floaty, floor-length skirt, it is the most comfortable thing to wear on hot summer days. I find the style of this dress absolutely gorgeous- although very different from the much more fitted dresses I usually sew and wear.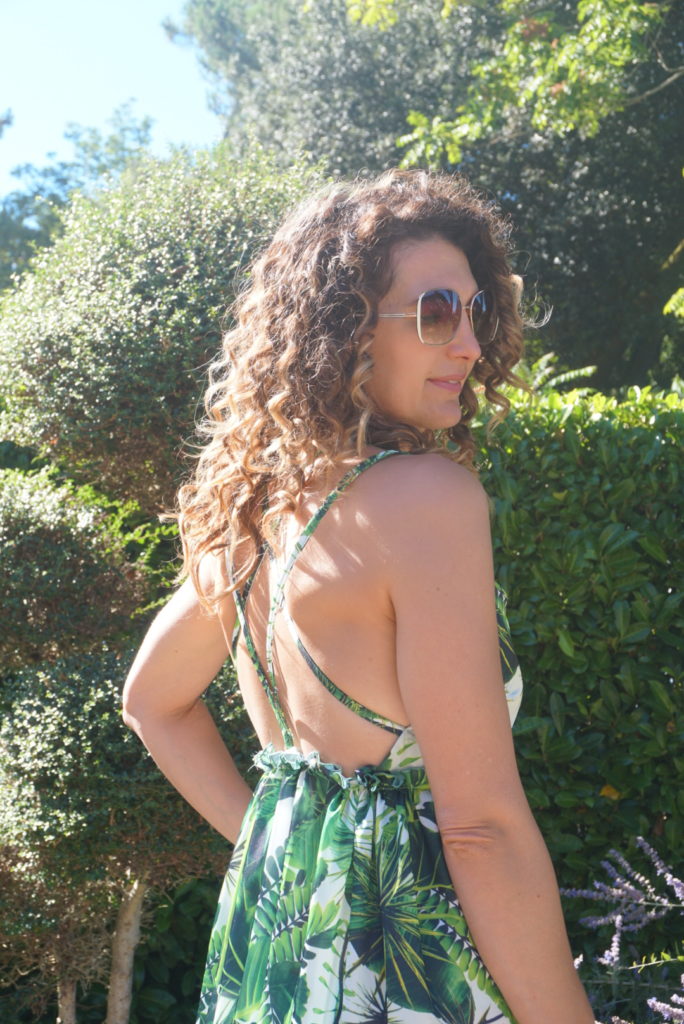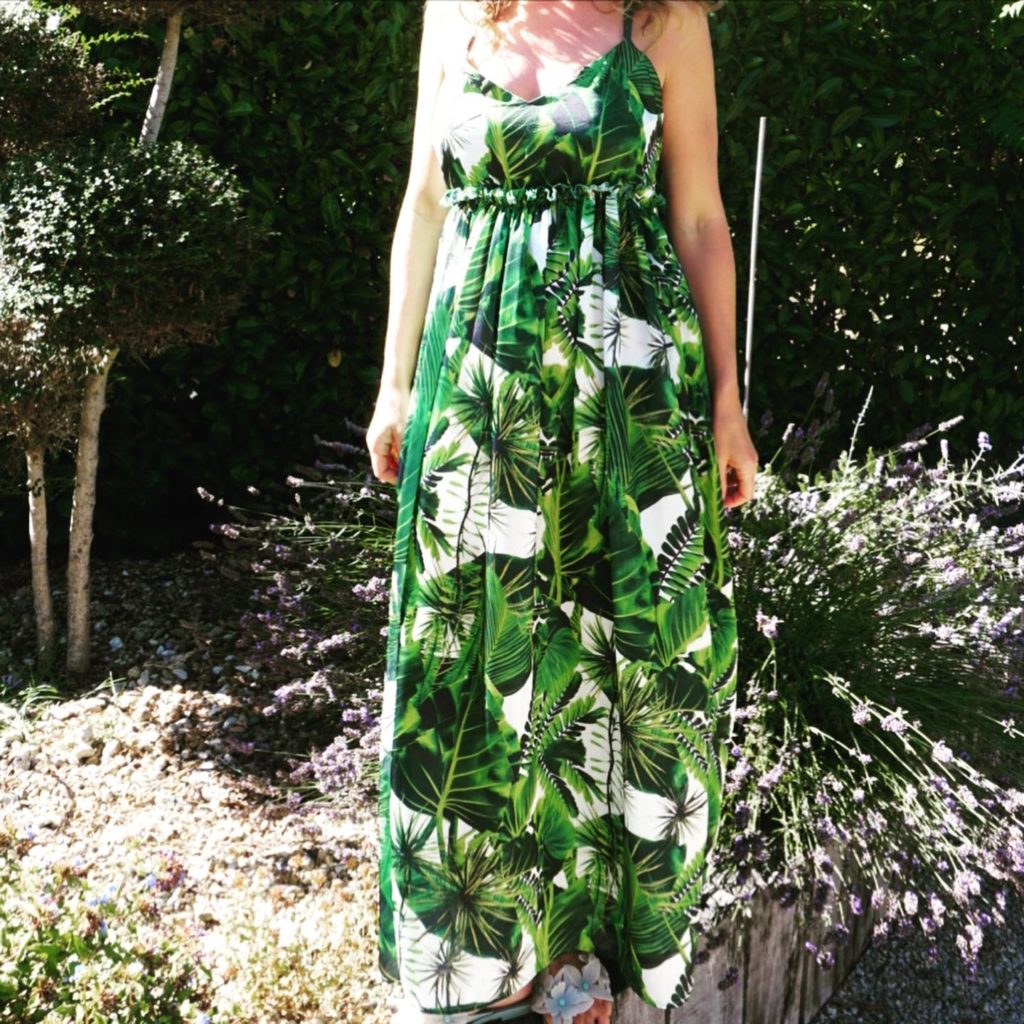 The skirt is attached to the bodice in the most clever way, via a narrow flat elastic, which allows to pull the dress on and off without any zipper. The skirt ruffles are not sewn within the seams but are visible on the outside, which gives the dress its very distinctive look.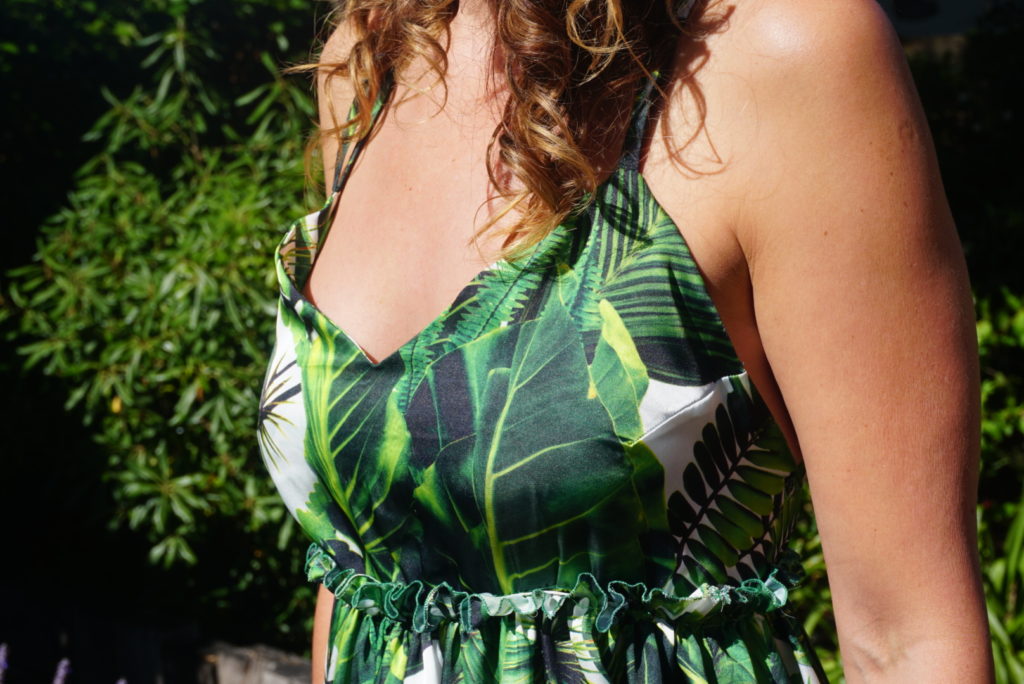 My only reservation about this dress is the front bodice fit, which I find far from perfect – but to be honest I should really have made a full bust adjustment and a muslin and I didn't bother, so this is largely my fault. For my next versions I will probably used a tried and tested bodice instead of the pattern one.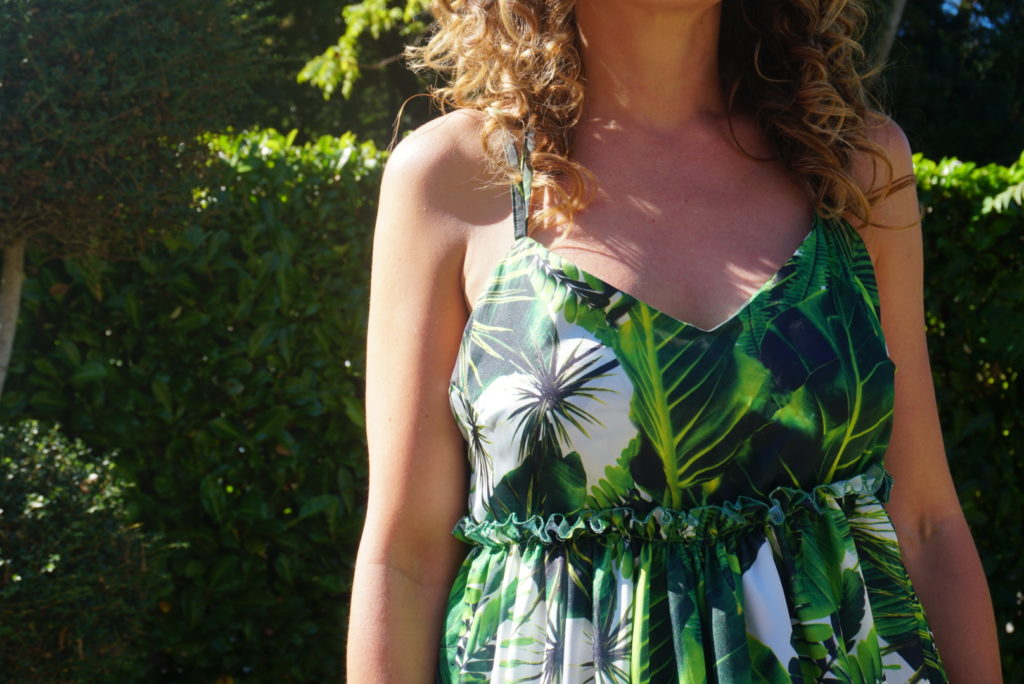 Fabric used
As soon as I discovered the Cassandre pattern, I visualised it in this very fabric I had in my stash – a silky polyester satin with large palm prints from Croftmill. The colour-scheme is not my usual but the palms are so appropriate for a beach dress. The fabric was quite slippery to cut and work with, which did not help my bodice fit, but it is so comfortable to wear in the heat that I am (nearly) ready to forget this.
That said my next versions will be in something a bit less difficult to work with – I have some embroidered cotton and some cotton lawn lined up.
Hacks and adjustments to the pattern
The pattern indications are extremely detailed and straightforward. The one thing I however modified was the length of elastic used for the waist, which I reduced substantially. I had seen many version of Cassandre with a dropping back and I really wanted to avoid this look, so I measured my own waist for the front elastic; and I cut the back elastic in situ.
I also played quite a bit with the back straps. The pattern originally comes with two straps, which can be crossed on the back or bowed at the neck. I made four and positioned then in double-cross, a very fun idea but which took me absolutely ages to adjust (and with a lot of help from "Carl" (Lagarfeld), the name I give my husband when he gets involved in my sewing projects).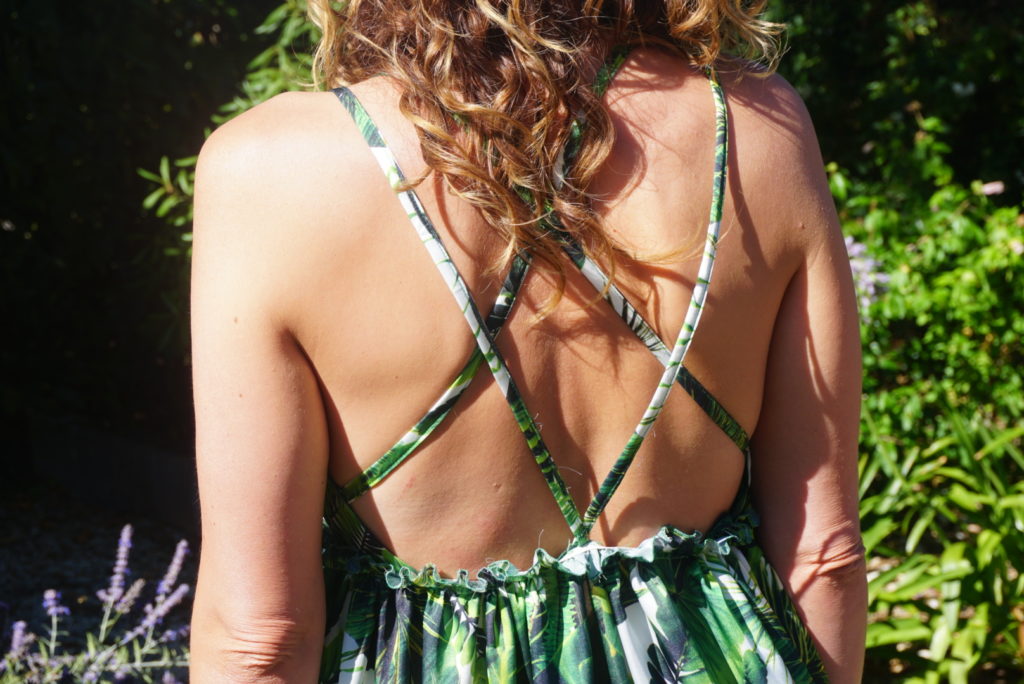 But I have many ideas on how this dress could be hacked further so do expect to see more versions on the blog soon…
---