A new favourite pattern: the V9253 dress
I think I've discovered a new favourite dress pattern, which I will use again and again, winter and summer – for me the equivalent of Magnolia by Deer and Doe. Let me introduce you to my version of the the beautiful Vogue V9253.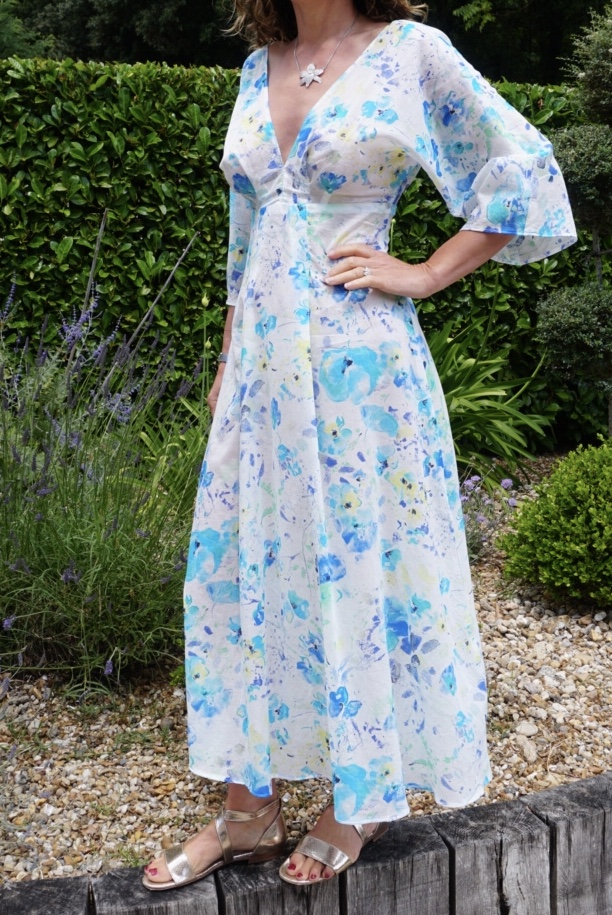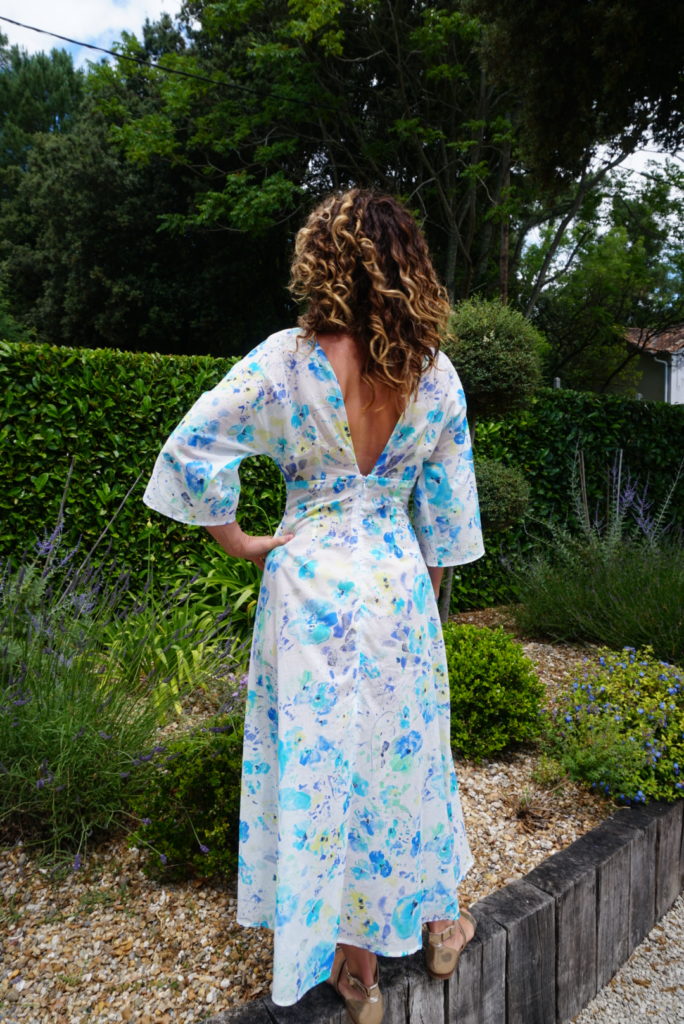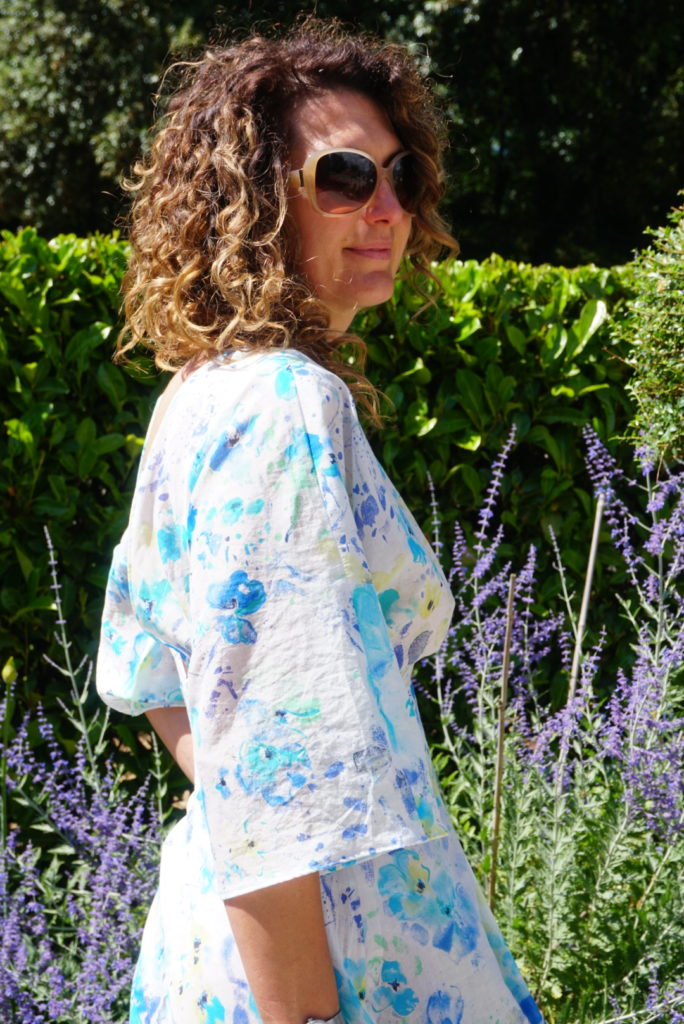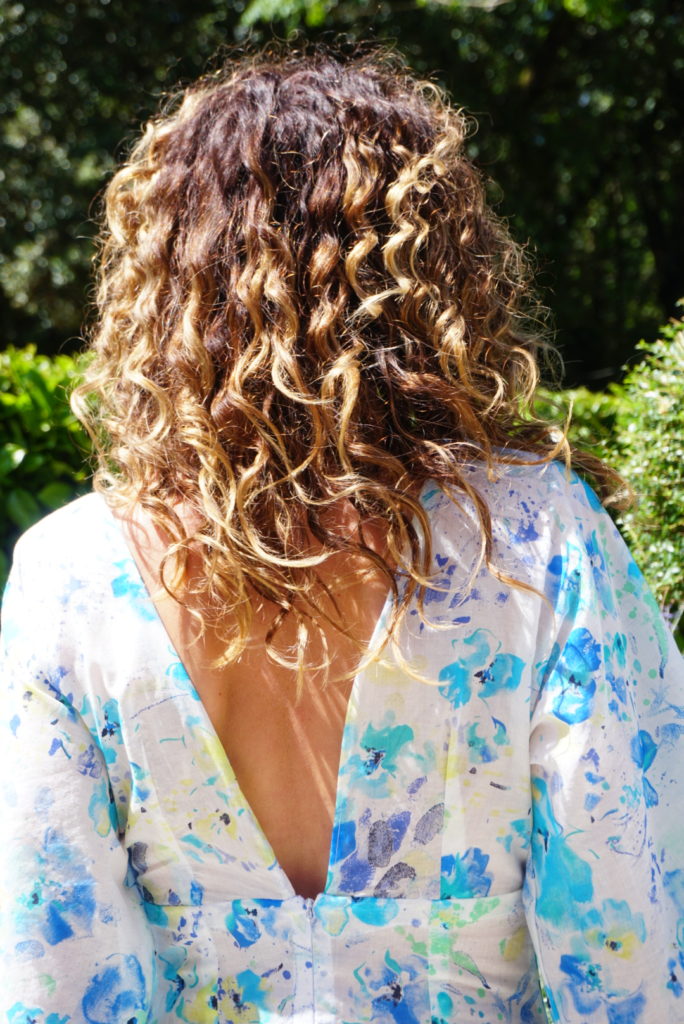 This pattern was issued in 2018 and was definitely the dress to make then– they are so many gorgeous versions all over Instagram and on the net. Like many of my favourites, I discovered it through mom.maker.model's Instagam account. I was hugely tempted to make it but was really put of by…guess… the potential of a difficult full bust adjustment of course! Sadly this pattern does not come with bust cup option, huge shame!!!
But after seeing Emily Hallman's recent version and reading her "redemption" article, I knew I had to have this dress for the summer, especially after finding the perfect fabric for it. So I ordered both pattern and fabrics from the UK (which, being in France, did not make a lot of financial sense) and I finally got going.
This pattern is qualified as "very easy" and it definitely is – there is a very limited number of pattern pieces (7 if, like me, you omit the belt) and putting them together is extremely straightforward. The only technical difficulty in the invisible zip at the back but you could avoid it by using a stretchy fabric (in that case go one size below your usual though!).
My personal challenge was the full bust adjustment: I am an E cup and I knew that omitting this step would result in the front of the skirt being pulled up – neither a nice look nor comfortable to wear. I searched and searched for FBAs over the internet but couldn't find anything for this pattern. So here are a few pictures to illustrate my FBA for V9253.
First I cut the initial front bodice pattern (in size S for my usual 10 Vogue) – you can see that the bust ease is given by the two waist pleats. And that the pattern designer was kind enough to give you the bust apex (the circled cross), thanks!!
With an E cup, I usually need around 2cm extra bust ease. So here are the steps of my FBA:
I drew a (very approximate) armhole.
Then I joined it with a first line to the bust apex, and from the bust apex I drew a second (vertical line) to the waist.
I also drew a third line – horizontal and called "length adjustment" (it is indicated already on the pattern).
I cut through all these lines (as well as the bottom of my armhole) and gently pulled to get to a 2cm horizontal gap – this also means you need to create a vertical adjustment anf that the armhole moves slightly up.
I glued/ taped everything back together on a piece of white paper.
I obviously made a muslin to check all was good – and all was good indeed, thank God!!!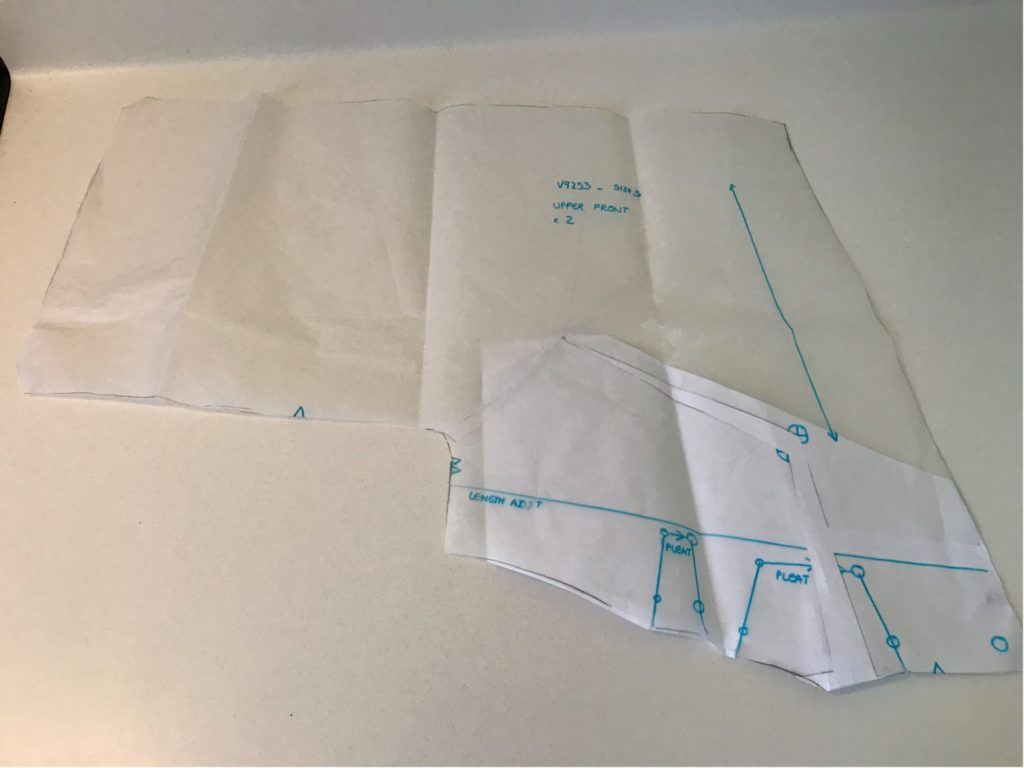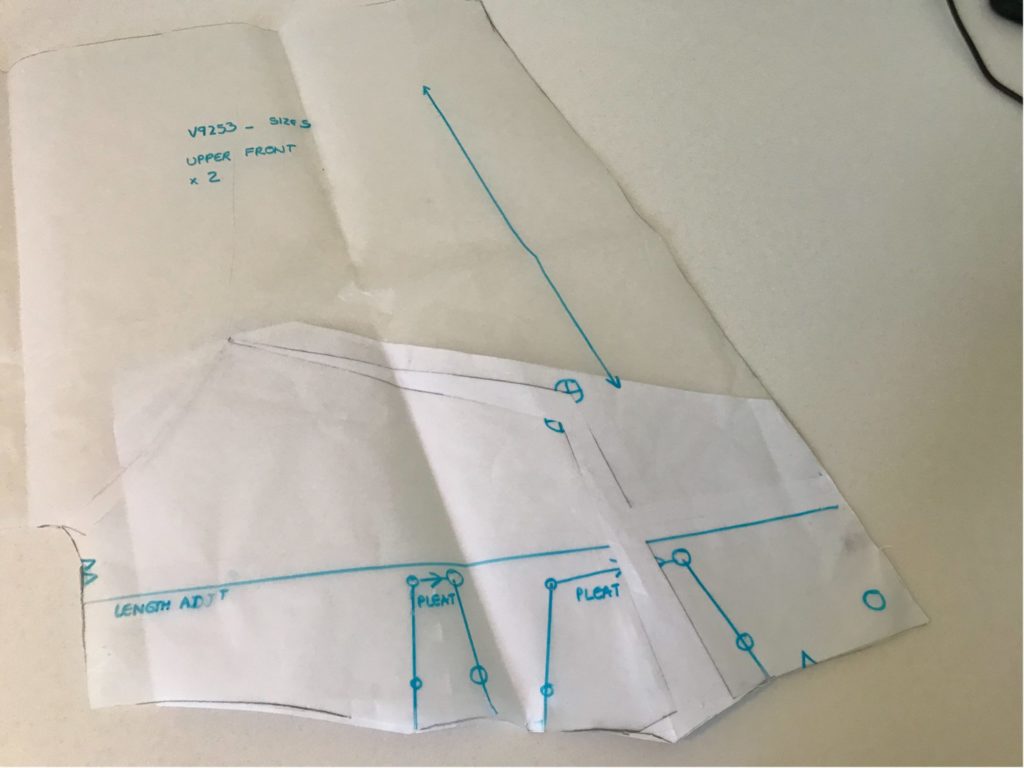 My other major adjustment to the pattern was to make it opened at the back. I initially wanted to replicate the full open-back of opandsquash – but she kindly warned me of the potential "unexpected boob on display" effect. So I went for an gentler V back, replicating the front. It does stay put… if you don't move your arms too much though! I do love it, I think it goes much better with the very low front than a fully closed back. Word of warning though: you cannot wear a bra once you've lowered the back like that, whatever you choose to do with the front. The following picture, with my beautiful bra mark, is a perfect illustration of where the opening sits.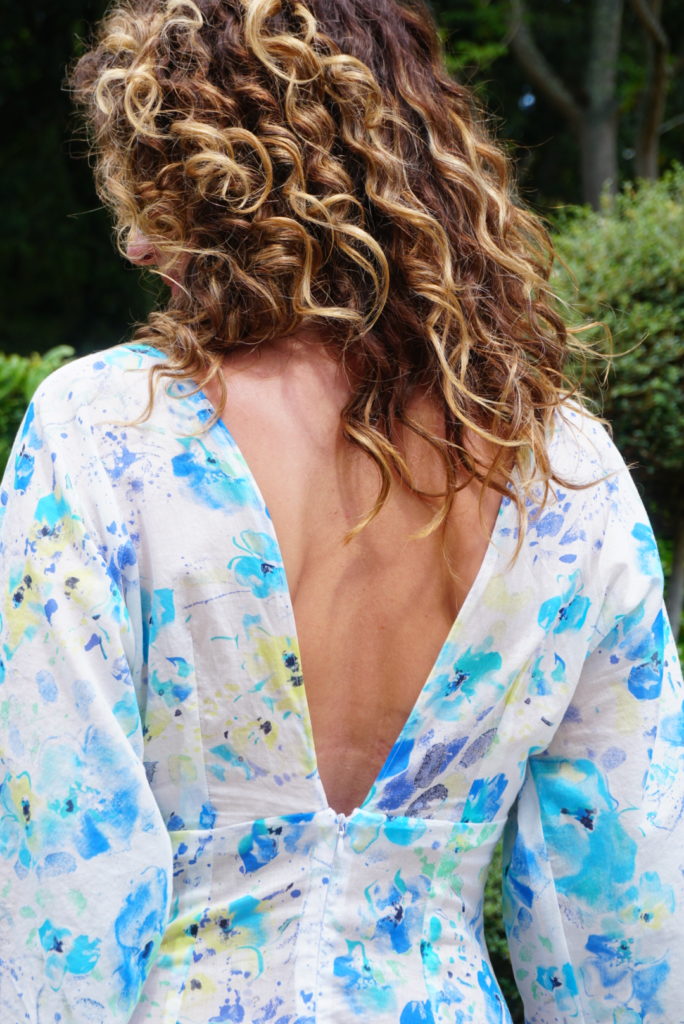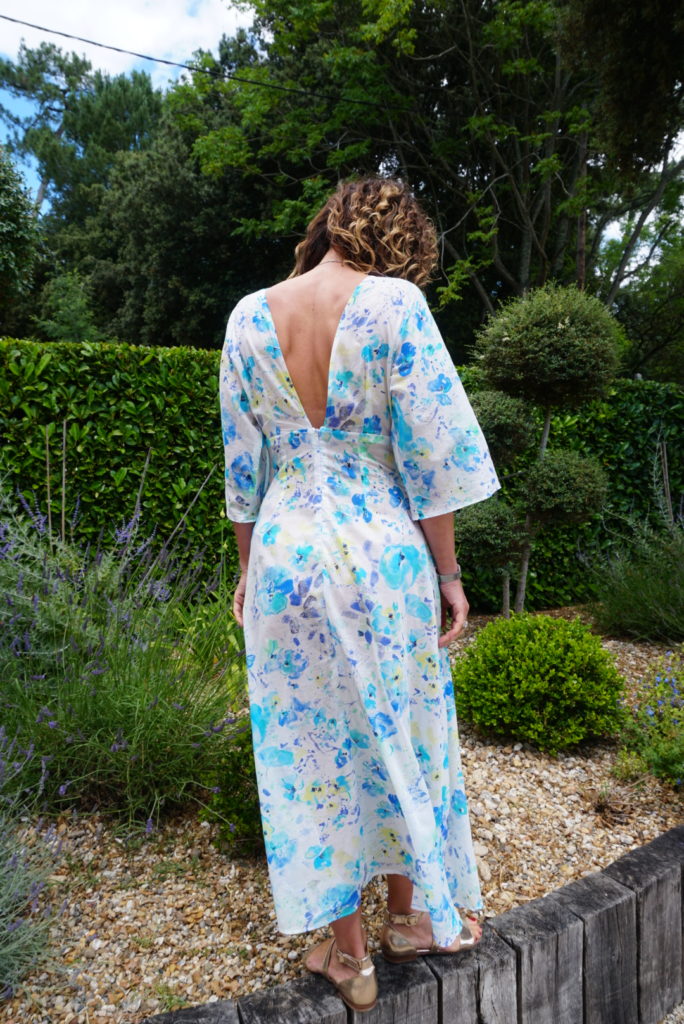 The third (tiny) change I made to the pattern was to close the very very low neckline at the front by about 7cm with invisible stitches. I think I may close it even further with my next (already cut and overlocked) version as I don't find this deep V very flattering.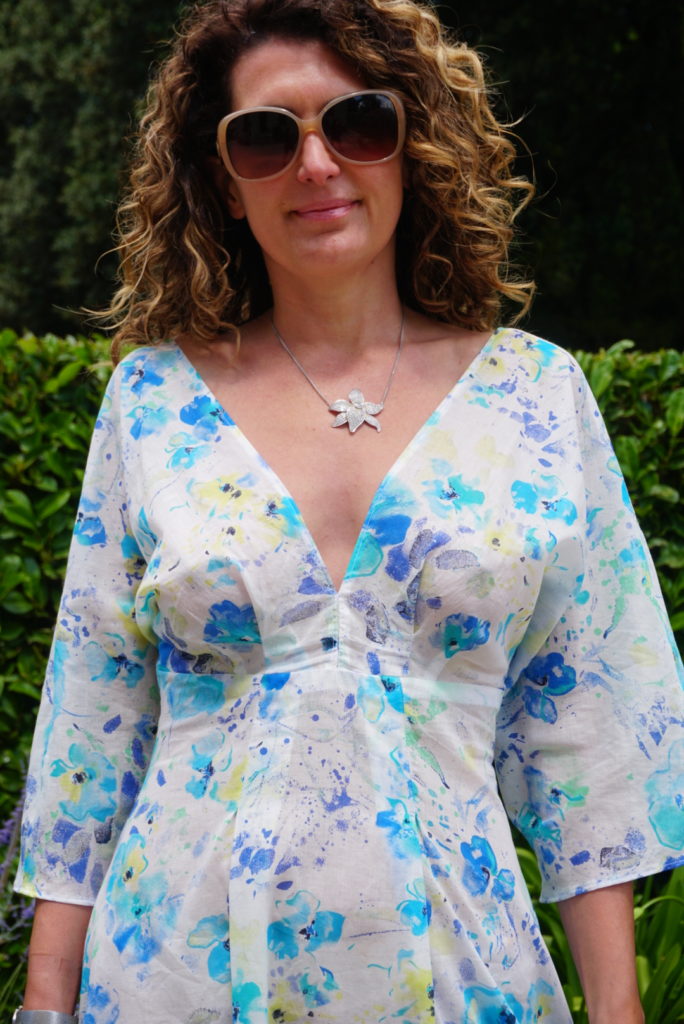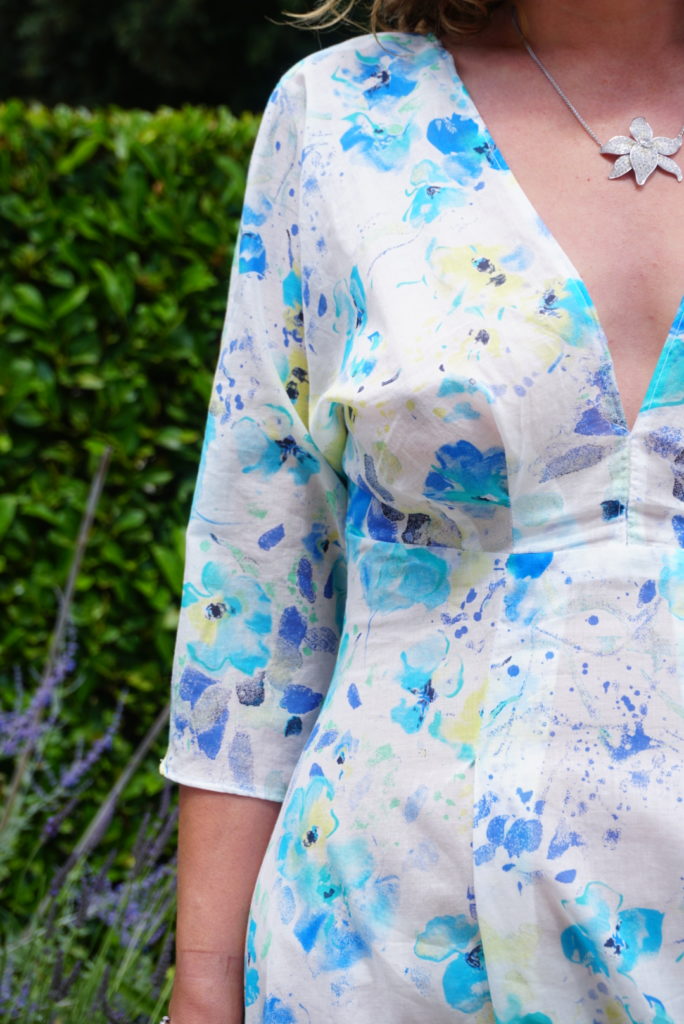 With these tweaks, I've definitely created a dress I absolutely adore. I made no changes whatsoever to the skirt, it is perfectly fitted thanks to pleats at the front and a the curved darts at the back, I will use it again with other bodices (actually, I already have, naughty meu).
The fabric is a gorgeous very lightweight cotton from Selvedge and Bolts – I fell in love with the impressionist print and the beautiful colours, it is slightly see-through but this is OK as this dress will stay be the sea-side for exclusive hot-days use! This fabric is out of stock but there is so much more to choose from – I recently ordered this beauty for another V9253.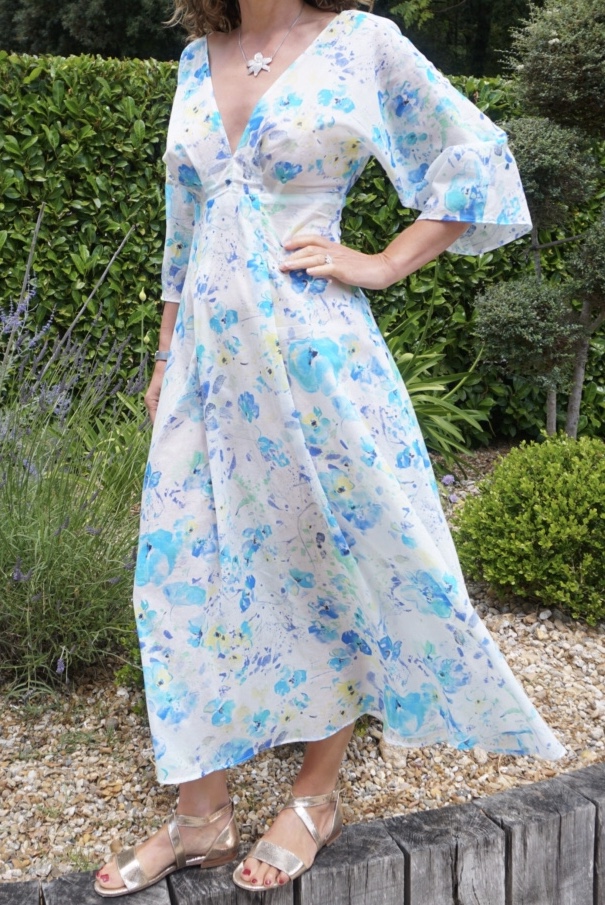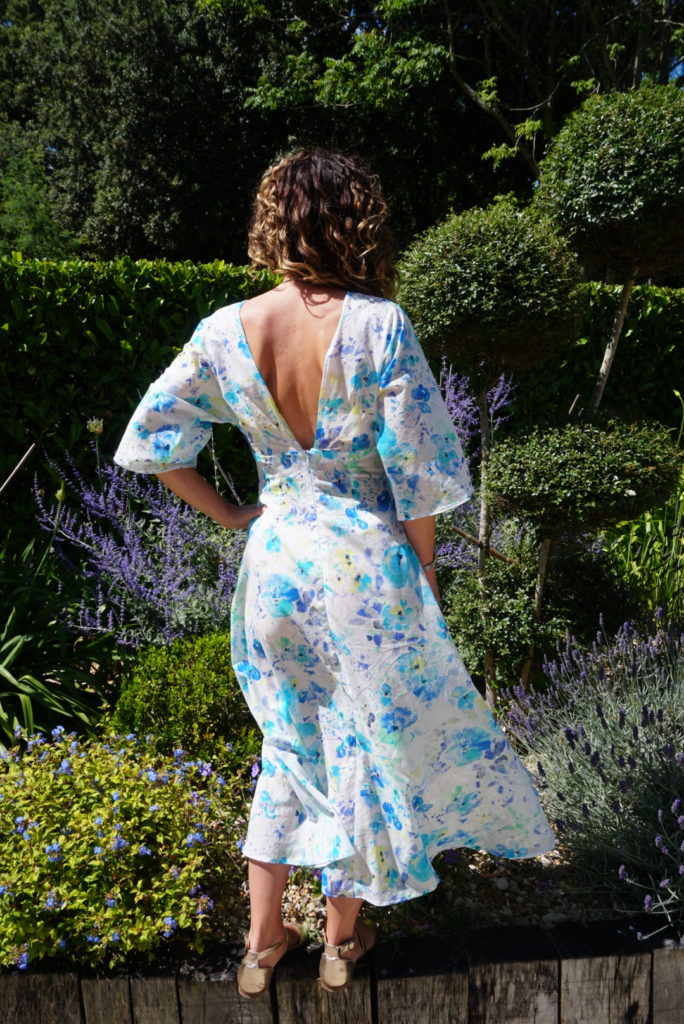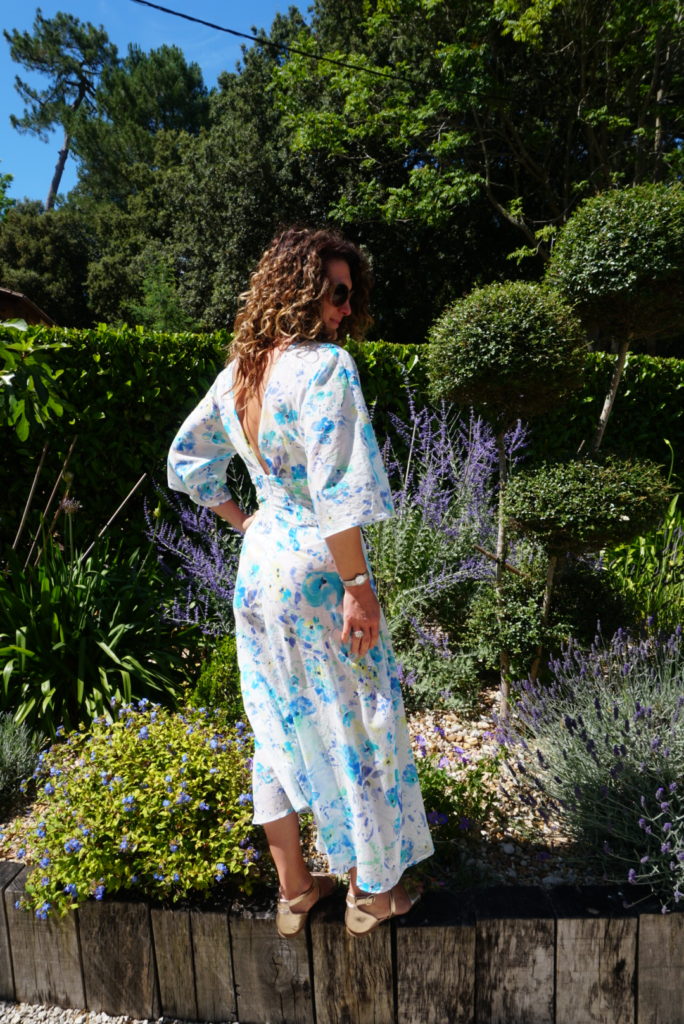 ---
2 responses to "A new favourite pattern: the V9253 dress"