My first silk shirred dress
This post is also available in: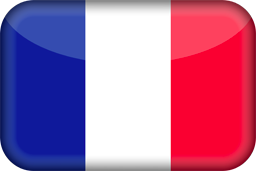 Français (French)
You know my love for shirred dresses and my quasi industrial production over the past two years – I hardly wear anything else in July and August so this is totally justified in my view! Most of my shirred dresses are in lightweight cotton (voile, Swiss dots, baptiste), a few in satin polyester (surprisingly fresh for a non-natural fibre) but I had never dared shirring silk until… now! Tada, here is my first silk shirred dress (and without doubt not the last!):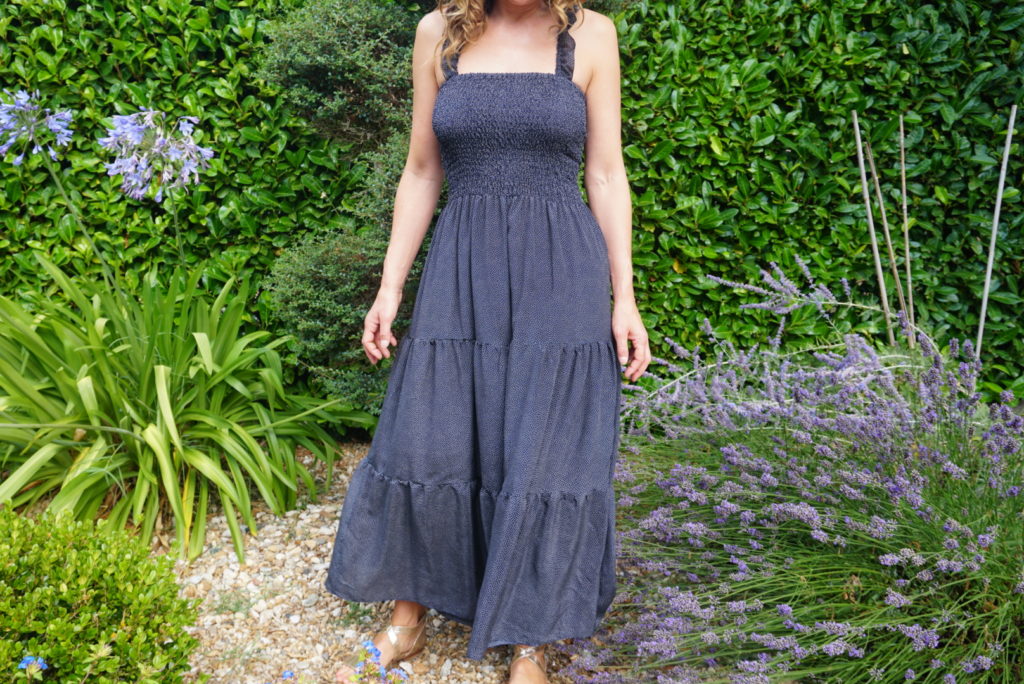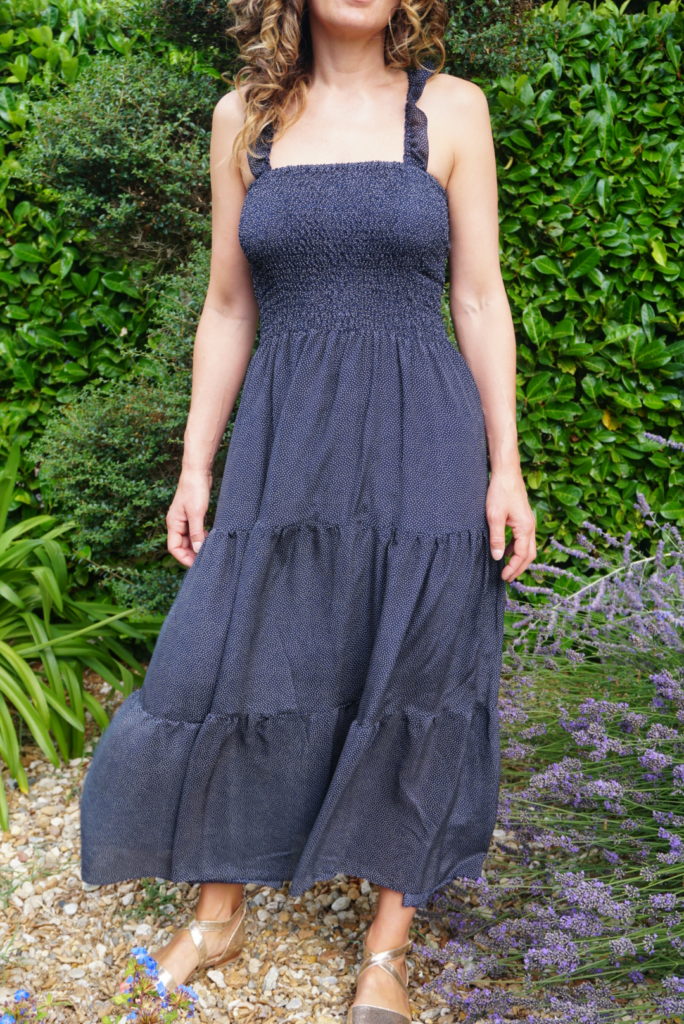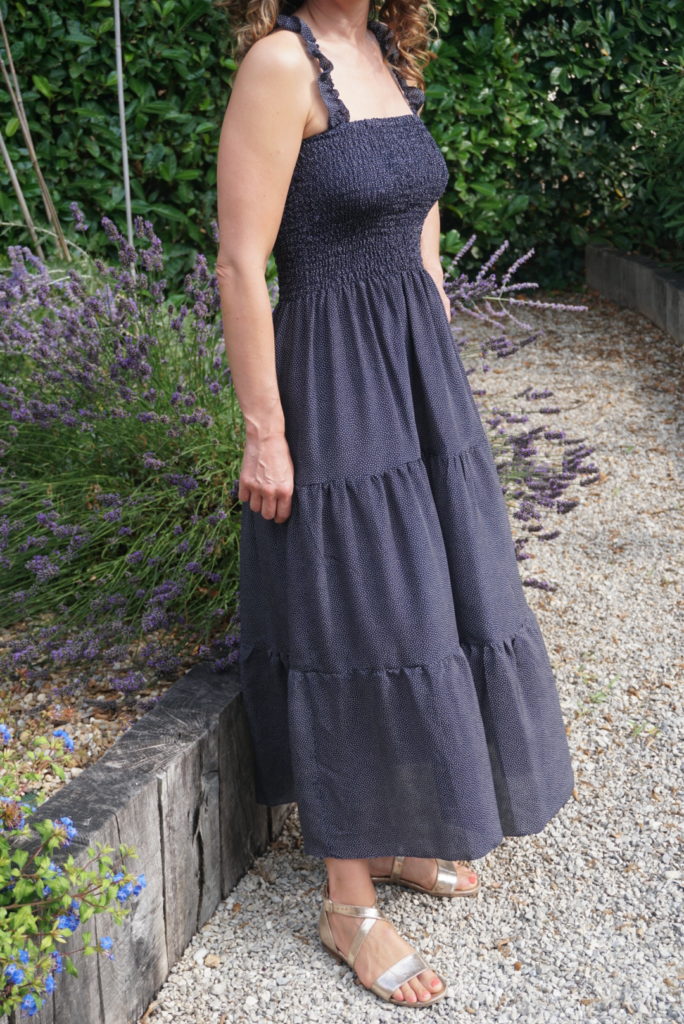 I had never tried to shirr silk before because I dreaded tearing the fabric while shirring – the bobin needs to be threaded with elastic, as I explained in this tutorial, and I thought this might be too thick to be compatible with silk. However, it turned out that the only thing I needed to change was my needle: I used a Microtex needle and the sewing process what incredibly easy. The shirred part of the dress is very similar to that of all my other shirred dress and I genuinely had no issue whatsoever.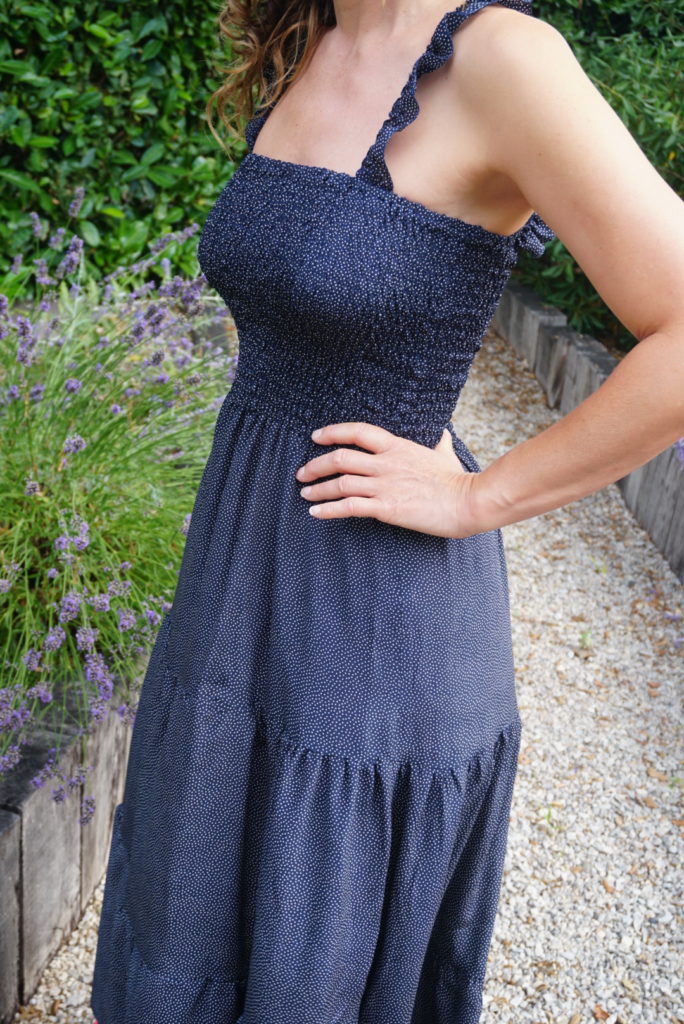 The silk fabric is from Bennytex, my go-to online shop for amazing bargains. They recently had a big arrival of silk and I ordered like a madwoman, as I am a real fabric snob and I will always prefer natural materials (wool, cotton, silk) over man-made – especially when they are so affordable.
This one is described as a silk crepe (although the structure is very regular), it is opaque navy with irregular white dots and it is fine but actually a pleasure to work with.
This new silk dress is a twin to this maxi shirred and tiered one, for which I wrote a very detailed tutorial.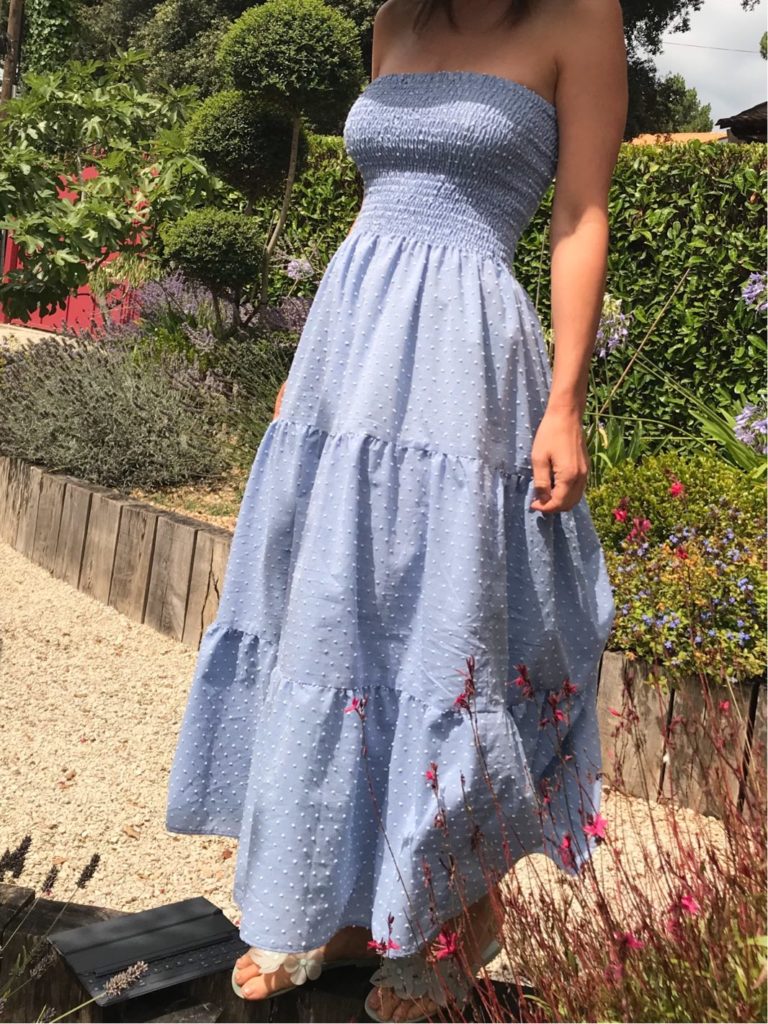 For once I added shoulder straps. I cut two 150x5cm rectangles, finished the sides with very narrow zigzag stitches and sew two lines of shirring; then adjusted the length in situ. I crossed the straps in the back and I am quite pleased with the result.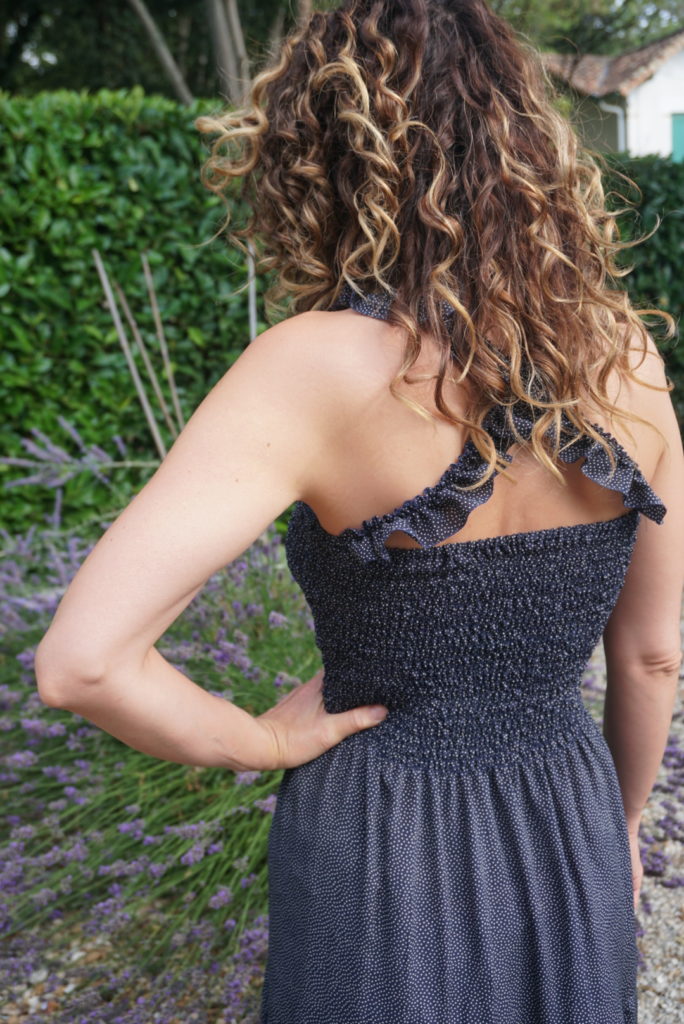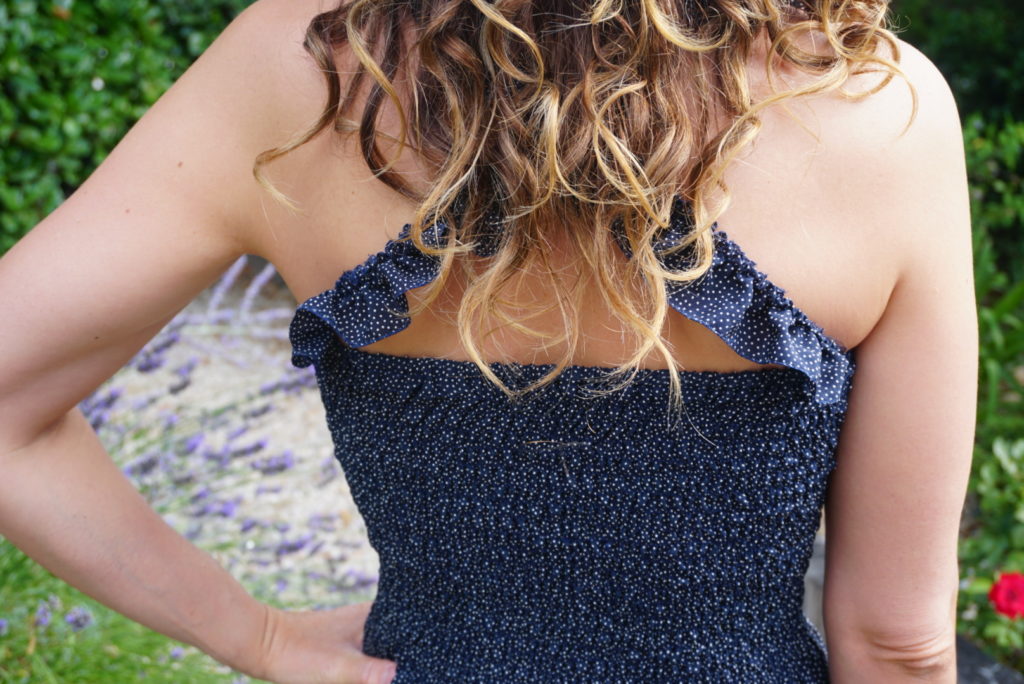 Not much to add about this beauty, which will get extensive use like all my other shirred babies.
YOU MAY ALSO BE INTERESTED IN THESE THREE FREE TUTORIALS: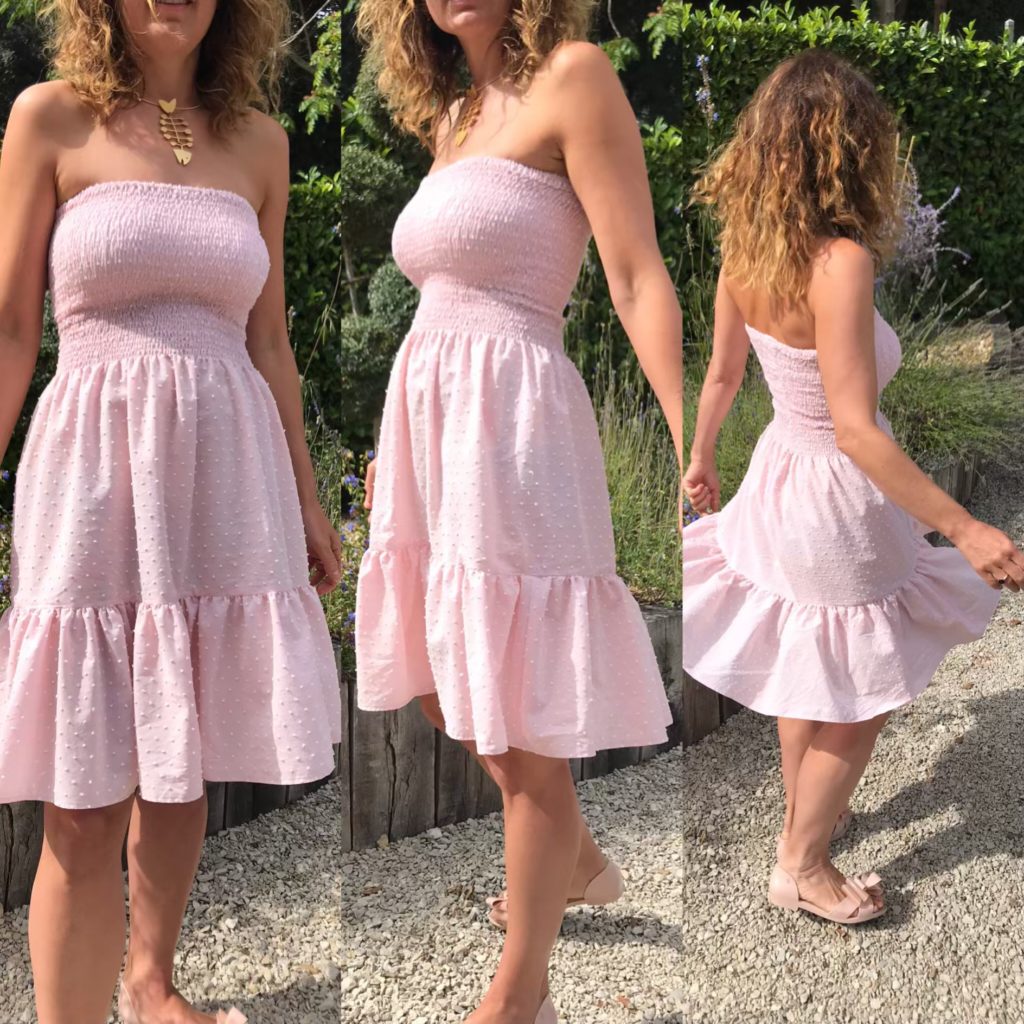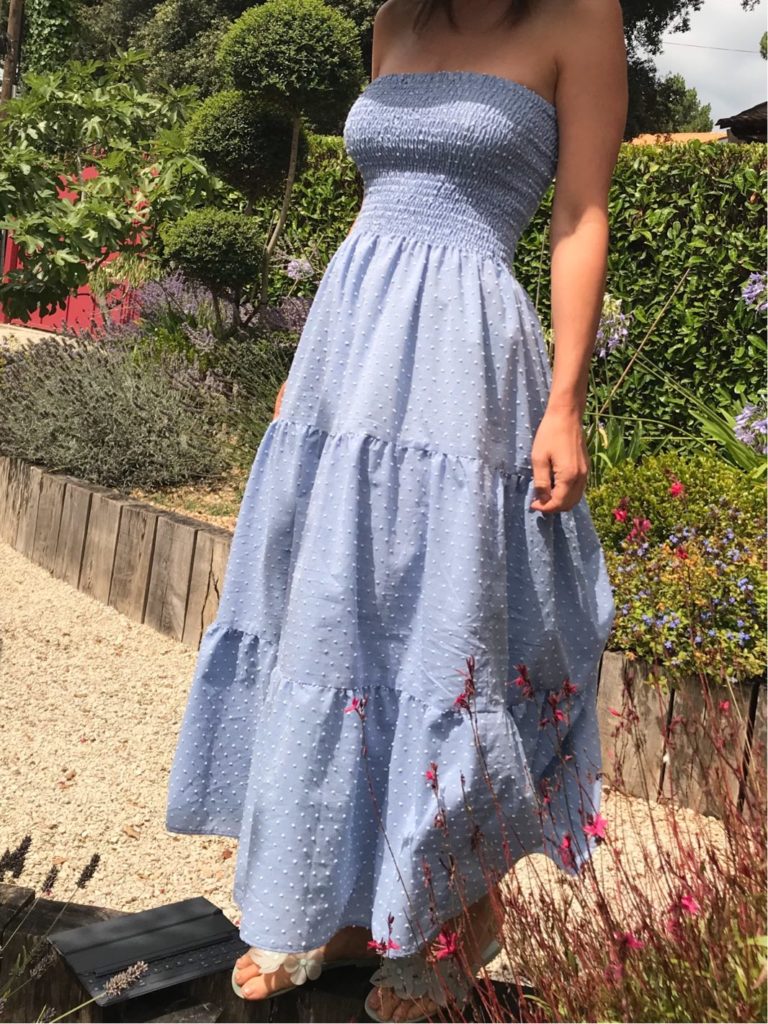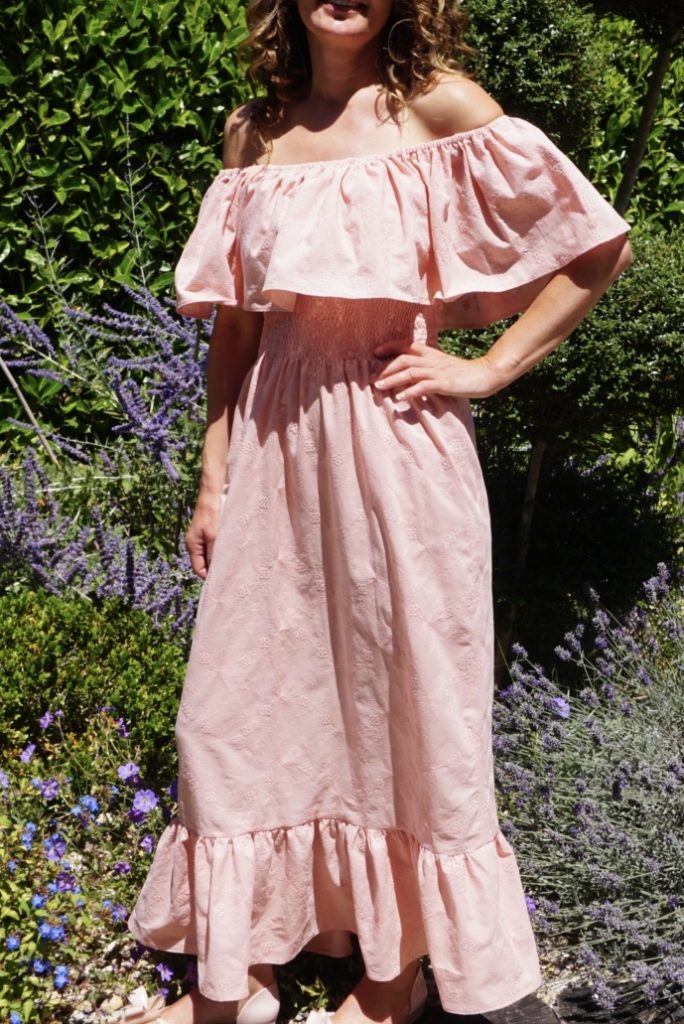 ---