A new velvet Magnolia
Yes, I've done it again… I've sewn another version of the Magnolia dress by Deer&Doe!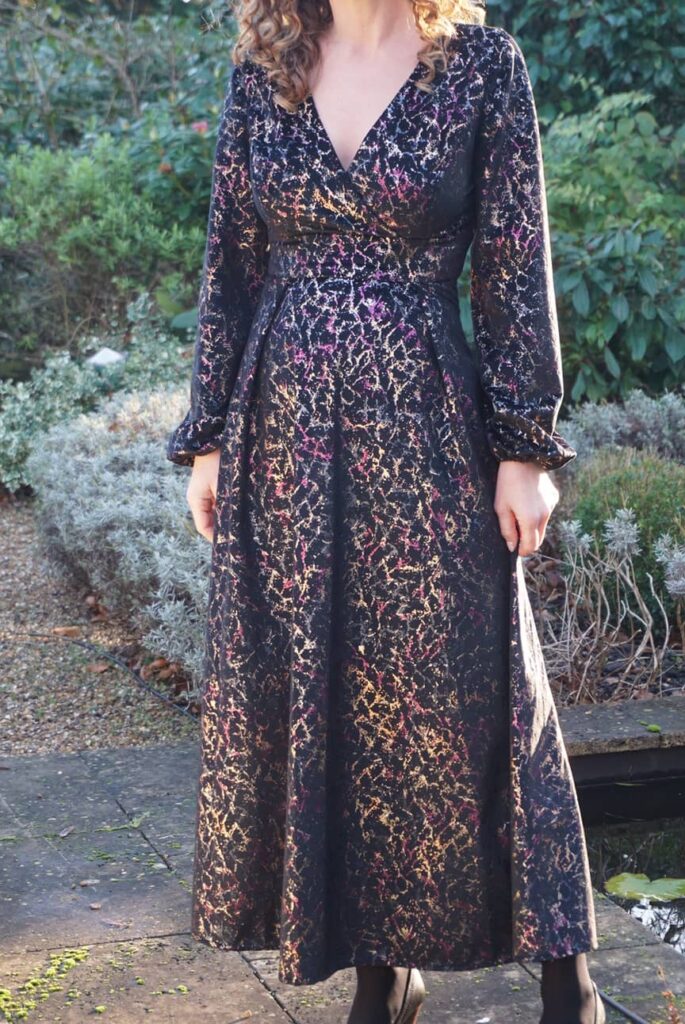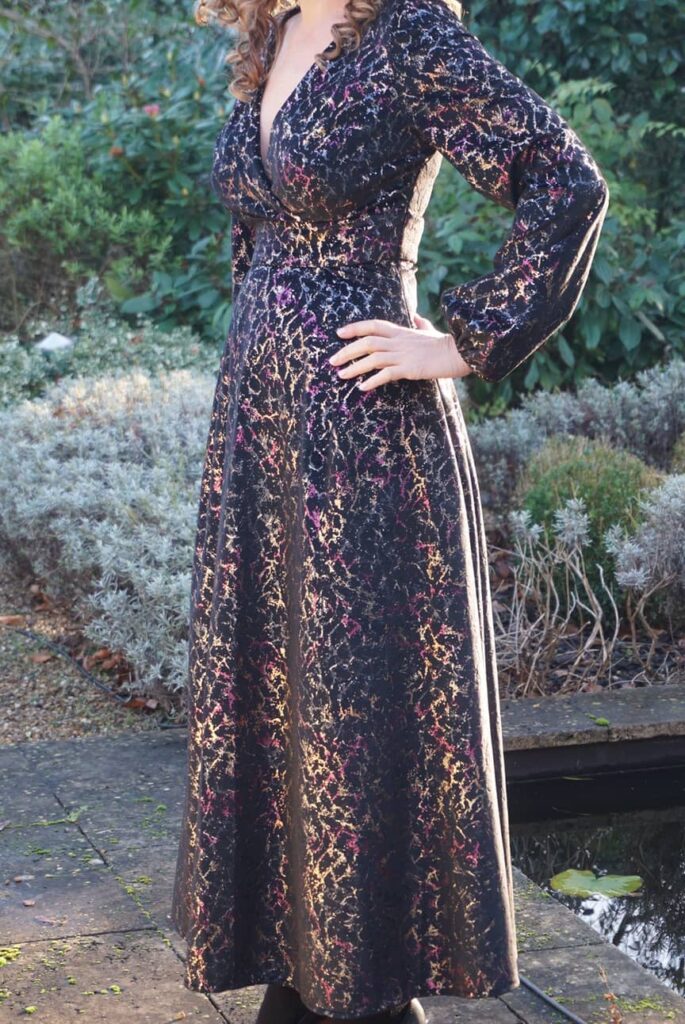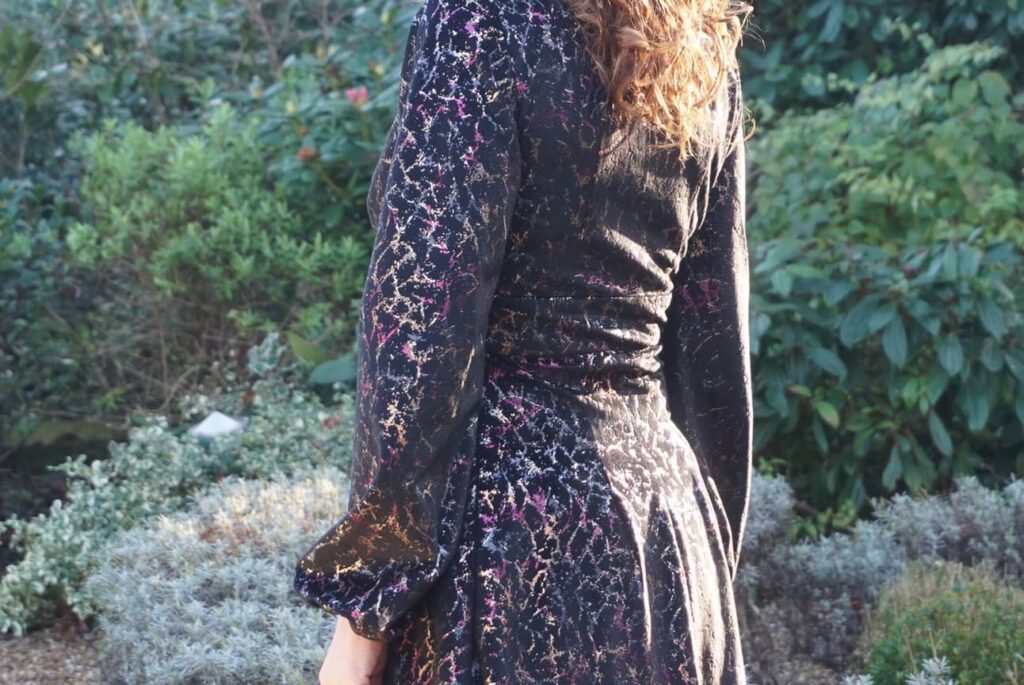 Magnolia Old and New
You will probably remember my previous versions of Magnolia, all in stretchy velvet, sewn compulsively last autumn and reviewed in this article. They are among the dresses I have worn most both last and this Autumn, as they are so comfy while looking so stylish. The purple version actually got a chop and is now knee-lengh.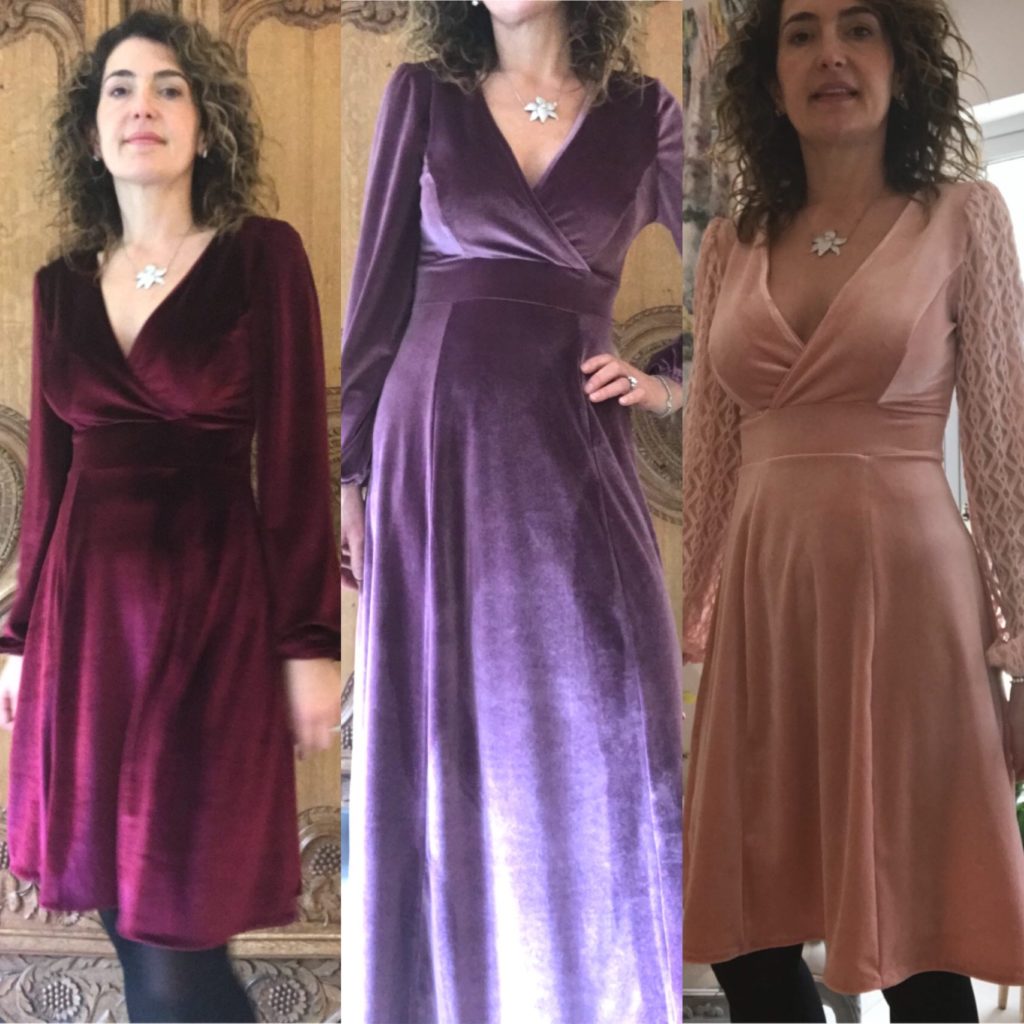 For my new Magnolia, I used velvet again, but this time thicker and non-stretchy. I bought this beautiful fabric from SewMeSunshine last year and had a Magnolia in mind all along. With it golden touches and its long skirt, this dress would be particularly appropriate for Christmas…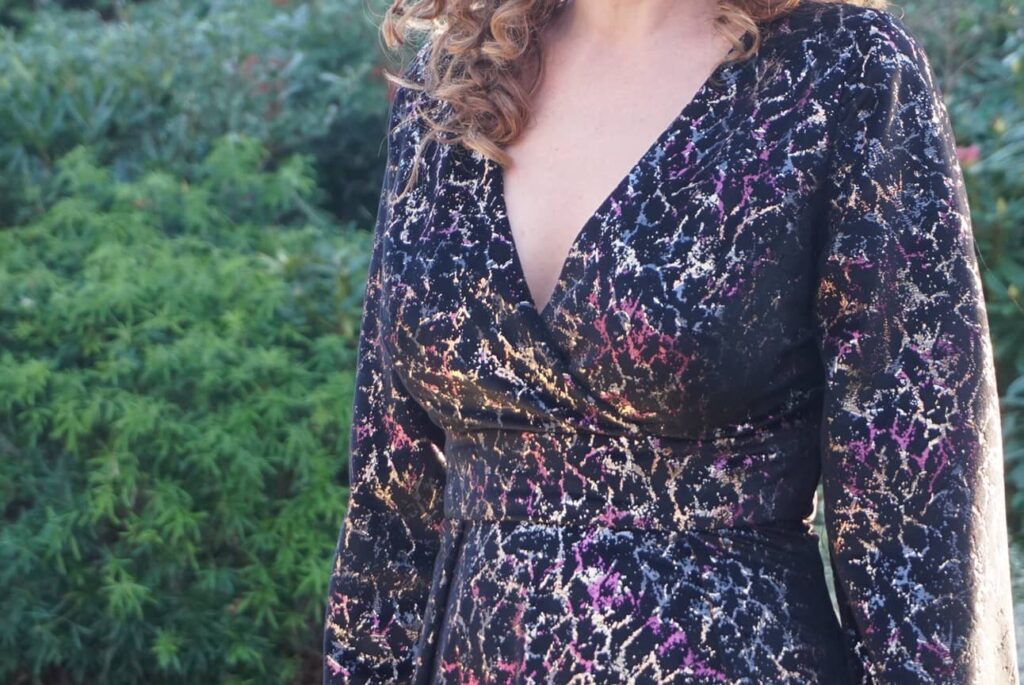 … but I mostly wear it casually to be honest, as my vision of casual is… well, very extensive! It works particularly well with one of my latest knits, my black Belladonna cardigan. The thickness of the velvet and the length of the skirt also mean it's warm enough for the London cold.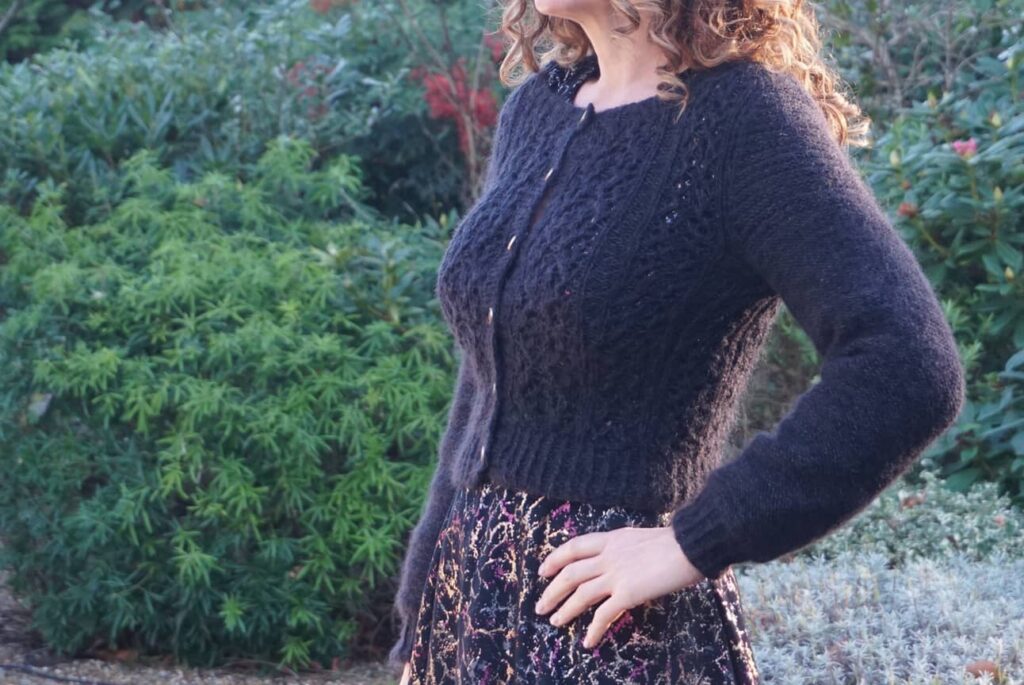 Pattern Review and Modifications
As for the pattern, I already reviewed it extensively here and to be honest there is not much to add .
I cut a size 38, which fits perfectly my 36 FR/ 8 UK/ 2 US. And the ultimate joy is that I don't need an FBA: it fits my E-cup without any adjustment, hurrah!
I made a few changes to the dress though:
To make the sleeves puffier, I lengthened them by 5cm and reduced the wrist elastic to 19cm.
I used the skirt of another of my favourite dresses: V9253, because I like its shape so much. I just checked that the width would match the Magnolia bodice and I was good to go.
I fully lined the bodice (except sleeves) to make the neckline finish easier – I did not feel the need to line the skirt for once, which is a nice change as I usually line all my dresses in winter.
Overall it was a quick and rewarding project. I am now on the lookout for similar velvet to make a twin dress to this one – because of course I really need a fifth velvet Magnolia!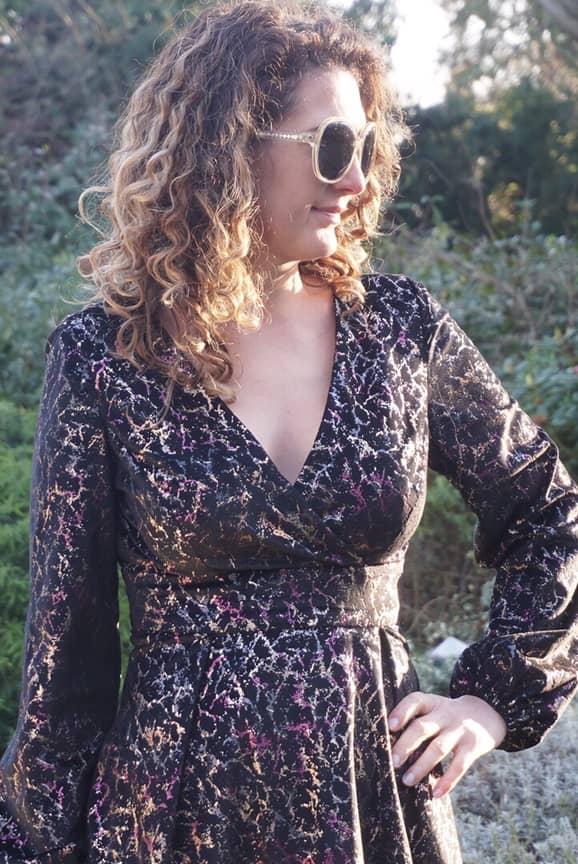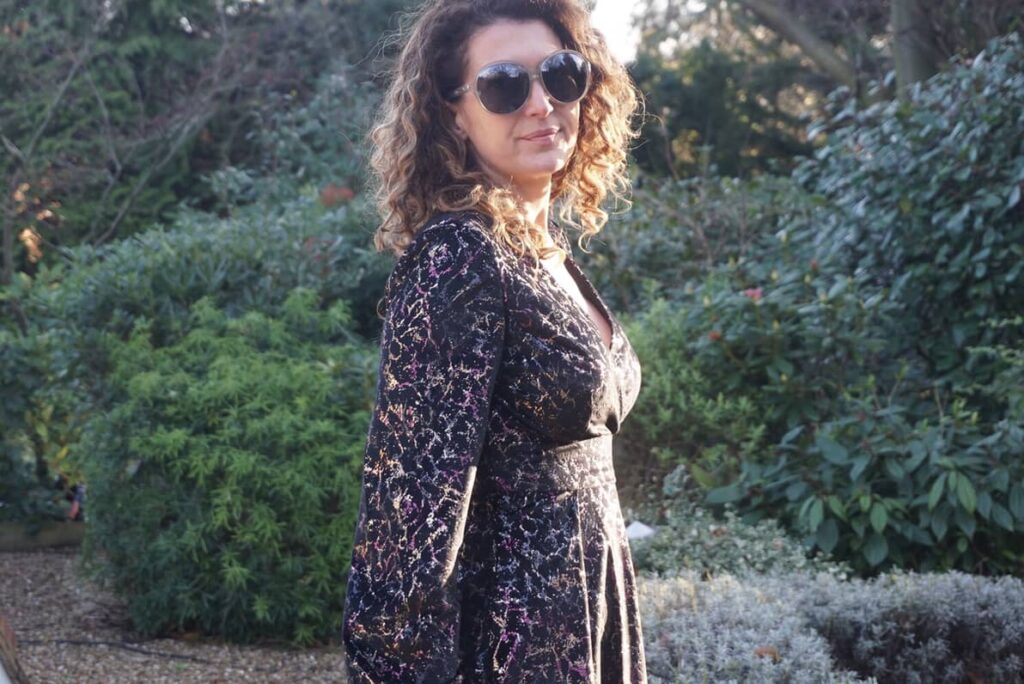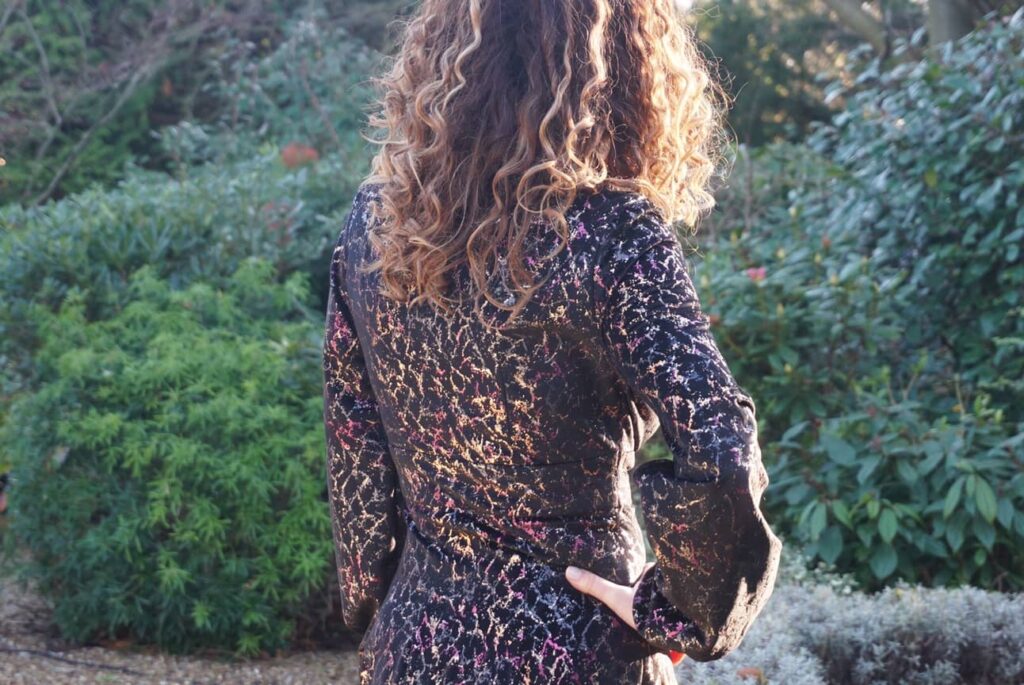 ---