Autumn shorts: Pascal by Coralie Bijasson
Sewing other garments than dresses (!!!) was one my challenges for Autumn 2020. And I managed! Let me introduce you to my Pascal shorts by Coralie Bijasson.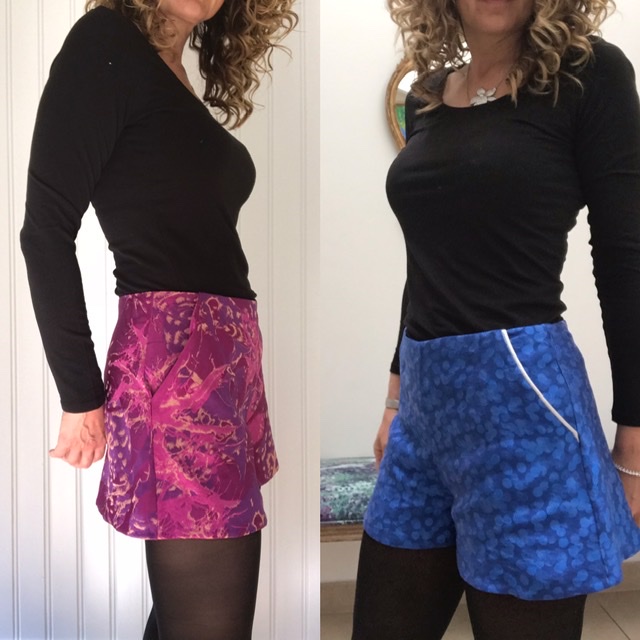 I love shorts for the colder months but I haven't worn them for ages, as I couldn't find a shape I liked, either ready-made or for sewing. So when I saw Joviana 2's versions of the Pascal short on Instagram, I was over the moon: a very plain model with a slightly trapeze shape and a low waist, exactly what I needed. That said the overskirt version is definitely not my cup of tea!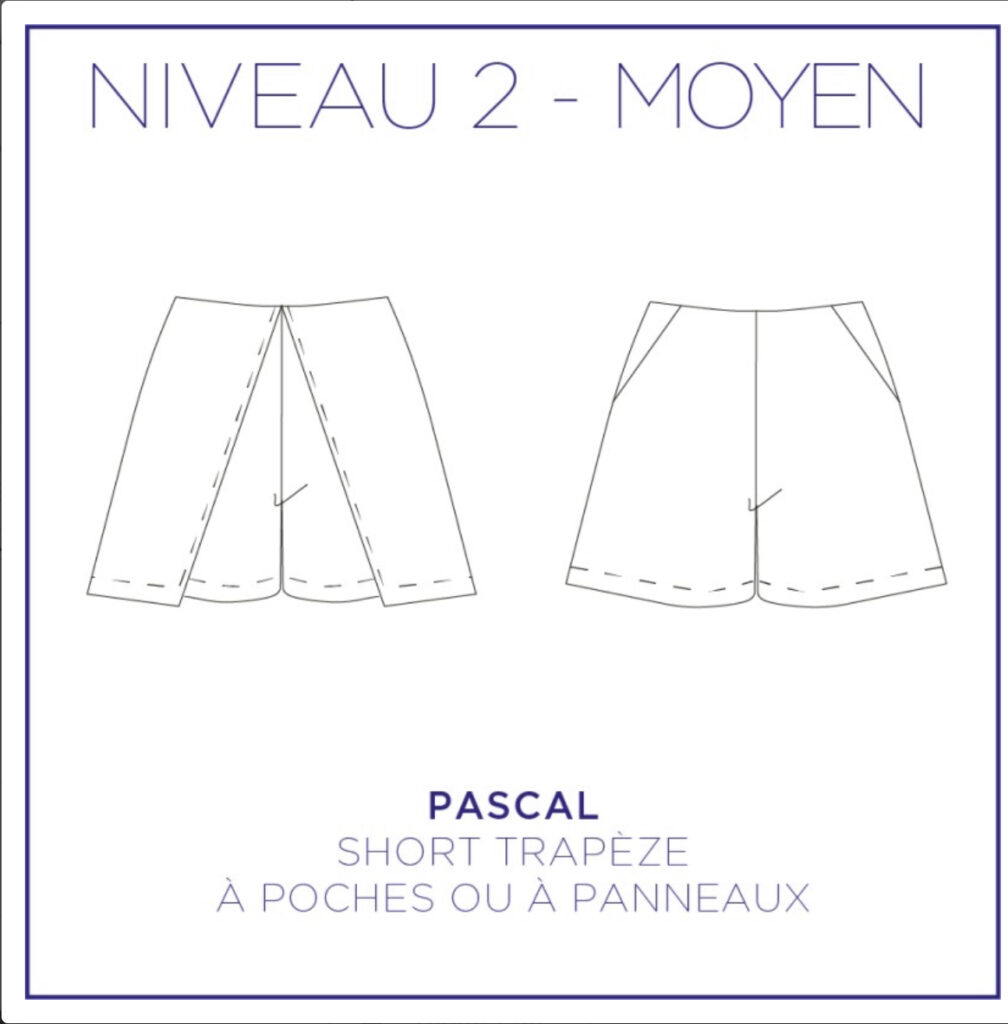 Theses shorts are incredibly easy to make: the pattern has very few pieces (5!) and requires less than a metre of fabric. It is the perfect pattern to optimise fabric leftovers, which was another of my goals for this season.
My first version is in a blue brocade fabric from Amothreads. Initially I wanted to use this fabric for a midi skirt, but the supplier only had 1m left, which he kindly gave me for free! I cut a size 38, slightly shortened the legs, added some silver pipping and entirely lined the shorts (because brocade tends to be itchy, as I previously discussed in this article).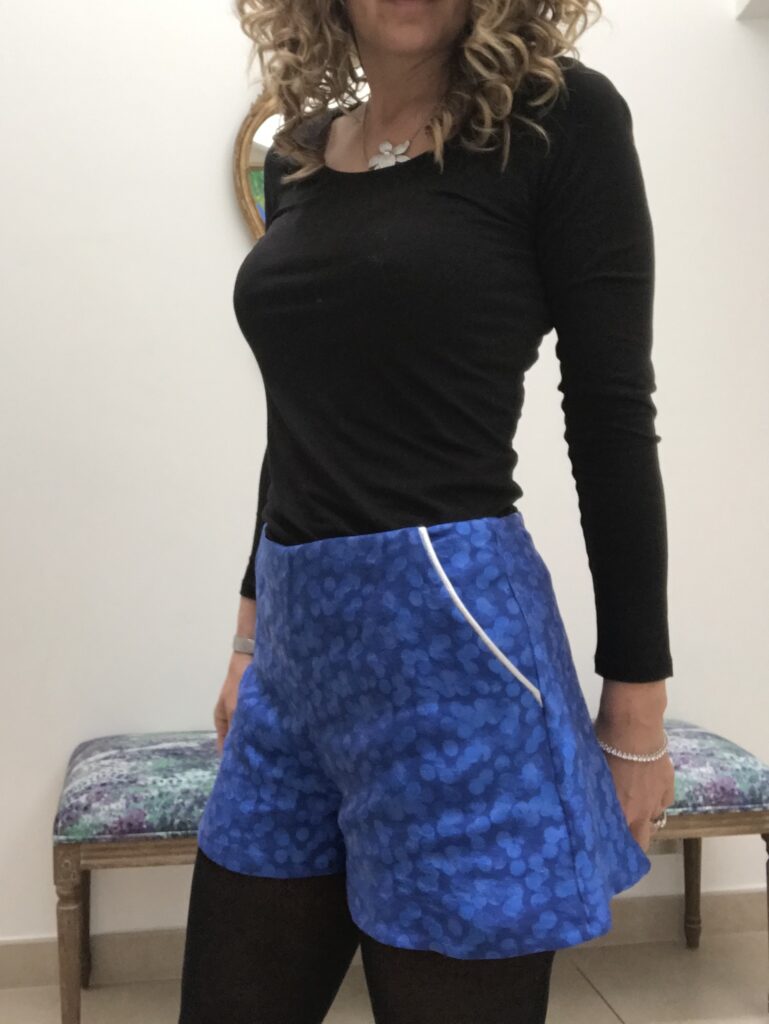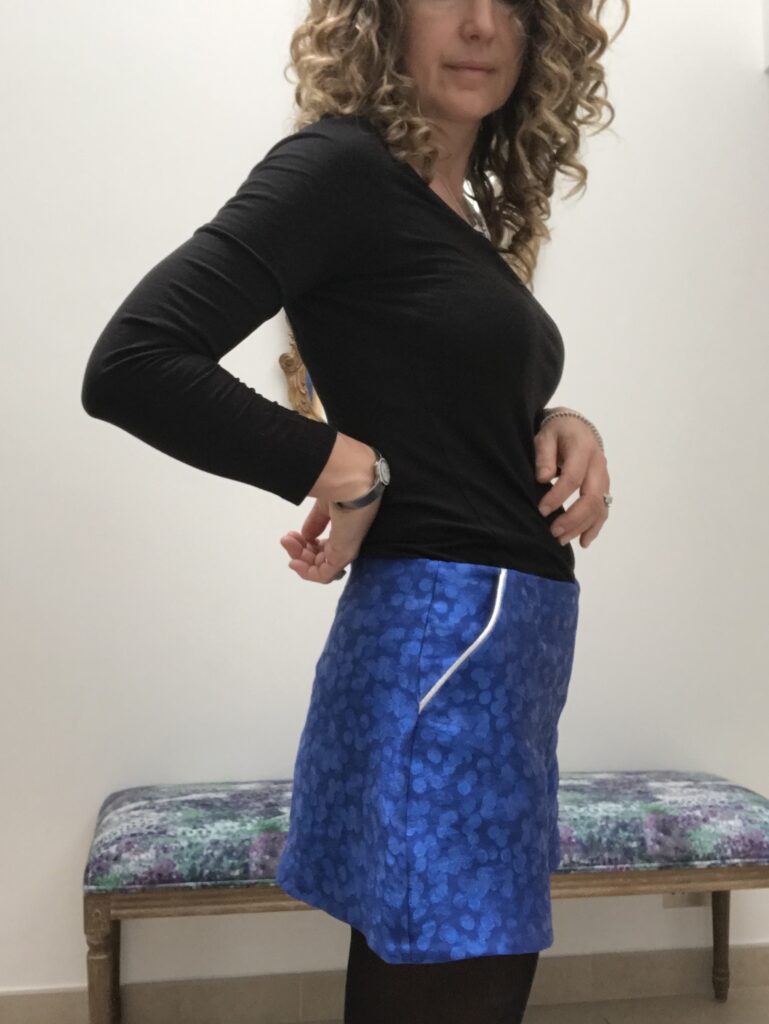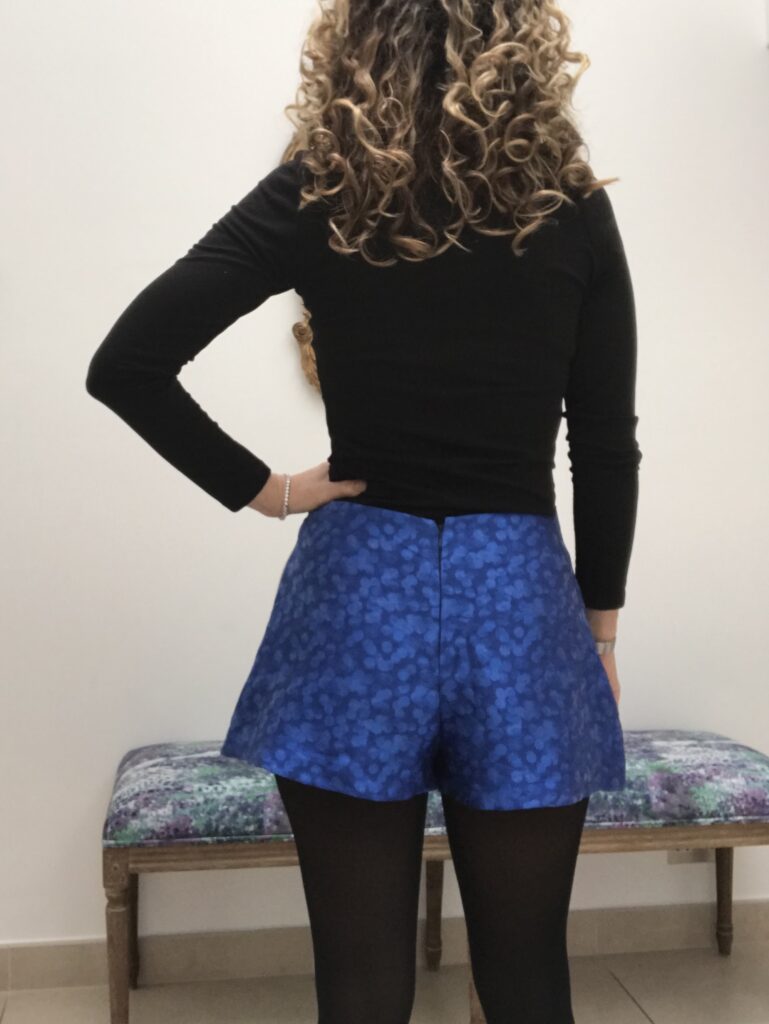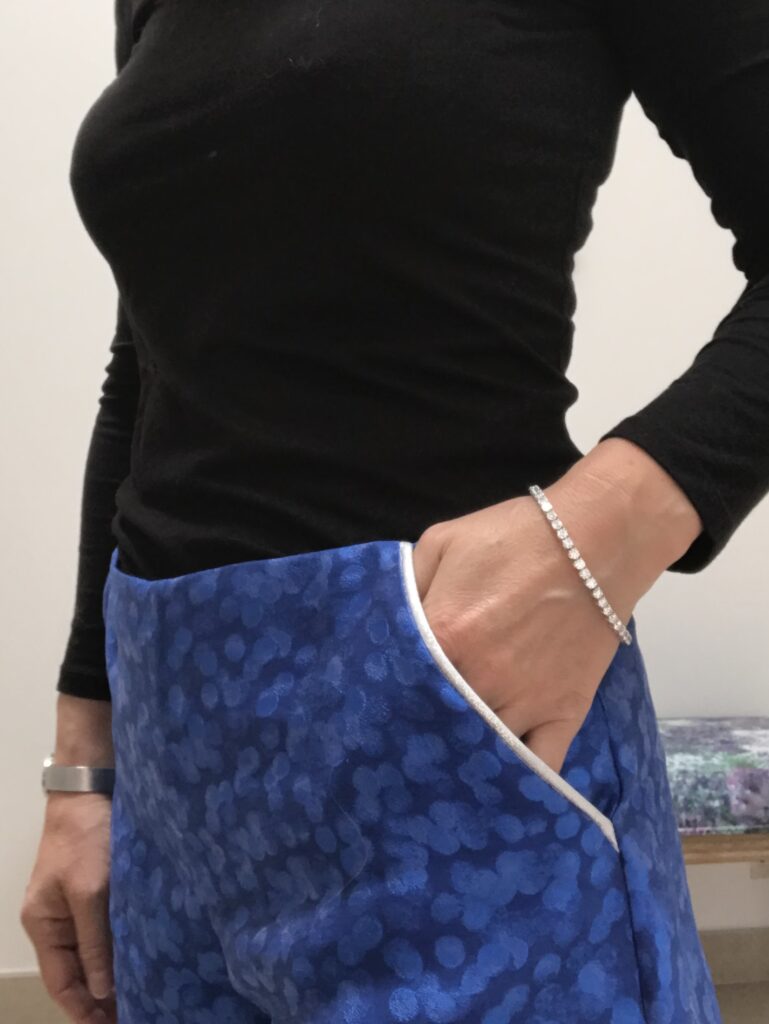 Ce short a le net avantage d'être très bien assorti au joli pull Enchantée tricoté pour ma fille – comme elle porte un uniforme toute la semaine je peux lui emprunter sans aucune culpabilité!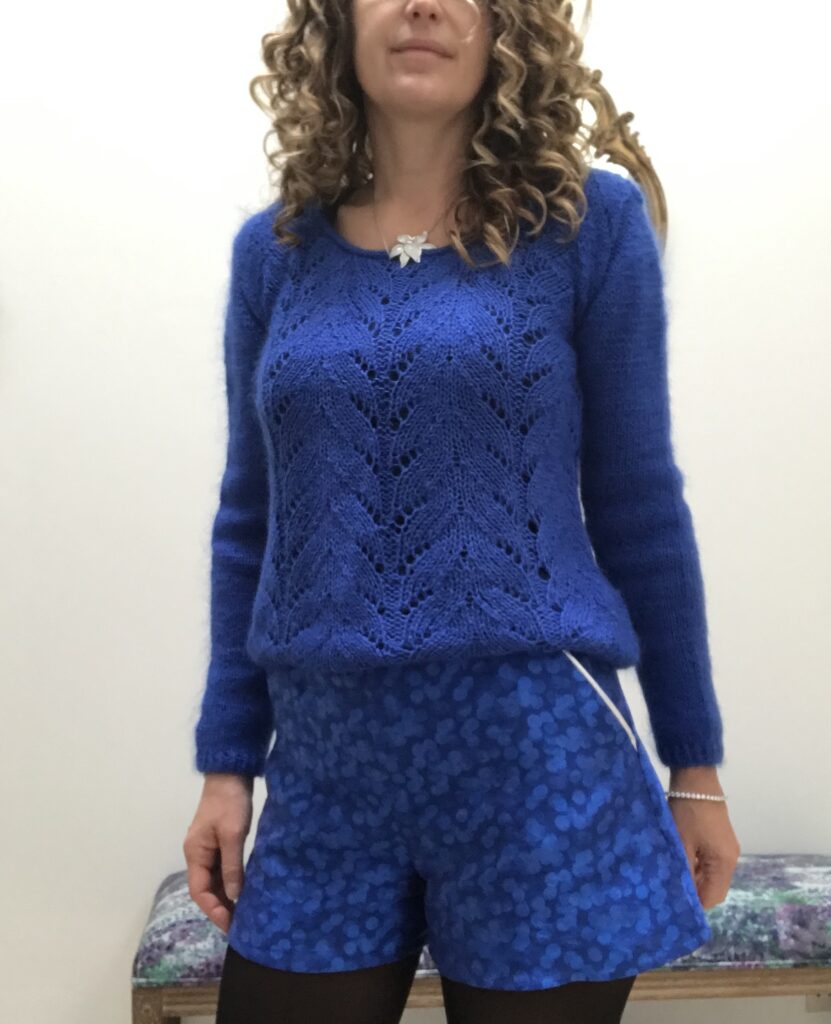 My second version is in brocade too, from the same Amothread supplier, but this time I used real fabric leftovers! They come from a midi pleated skirt, for which I hope to publish the tutorial soon. It is the exact twin of my first version except for the piping, which I omitted this time.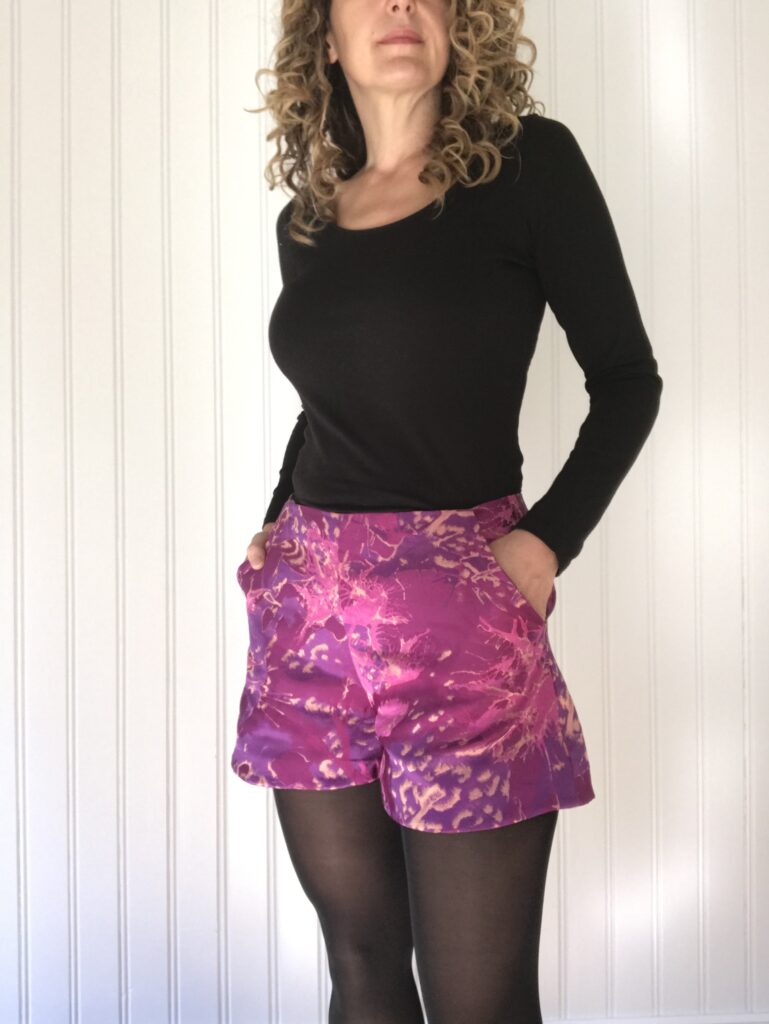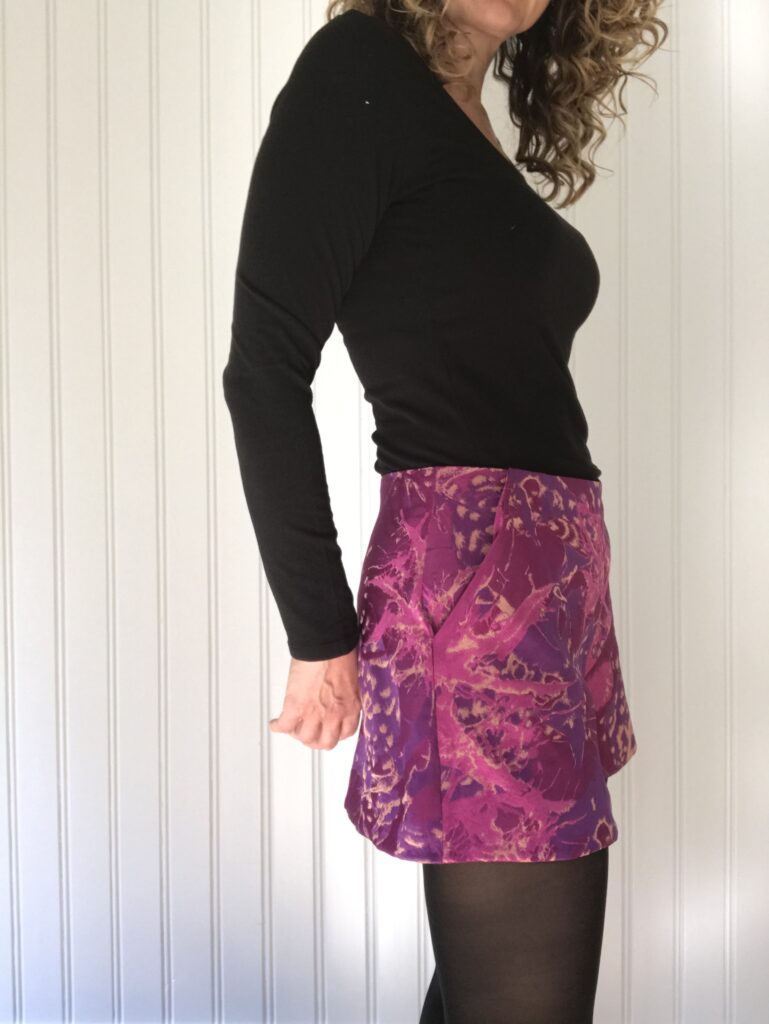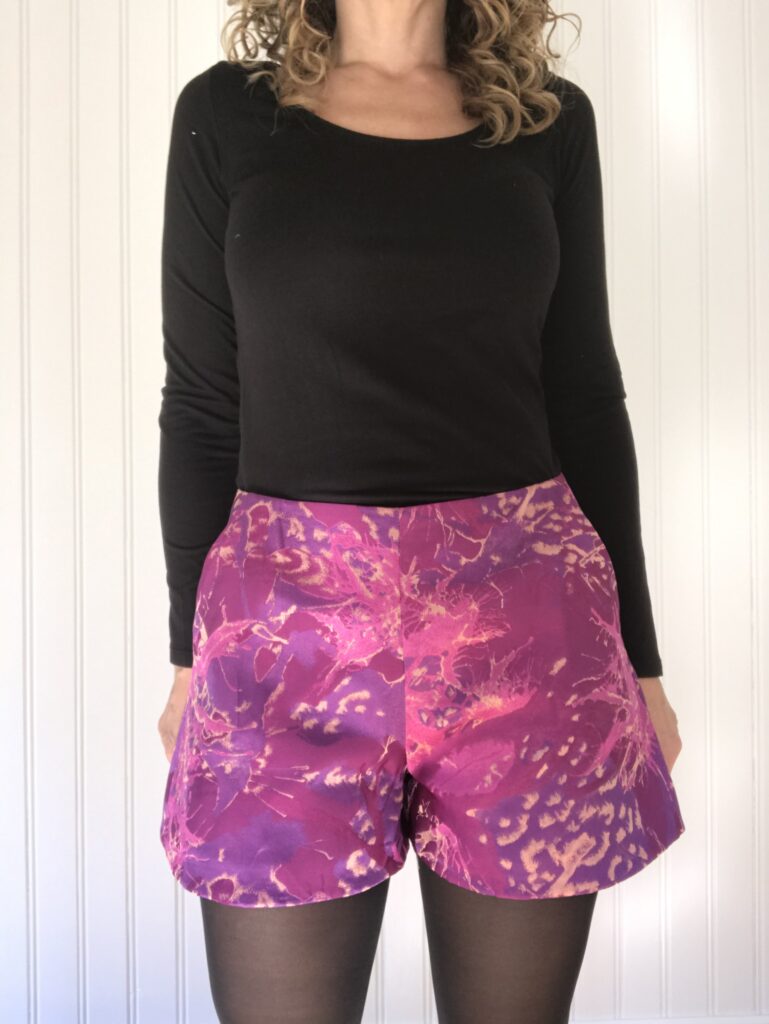 I am extremely please with these shorts! And also by how well my Autumn wardrobe is taking shape. More to come on the blog soon!
---