Royal blue sew & knit combo: M7081 + Belladonna
Now that I have become a competent knitter (thanks to lockdown!), one of my targets is to matches my hand-knitted and hand-sewn garments. And knitting a cardigan to wear with the dress sat very high on my list of projects for Autumn 2020 (reviewed in this article).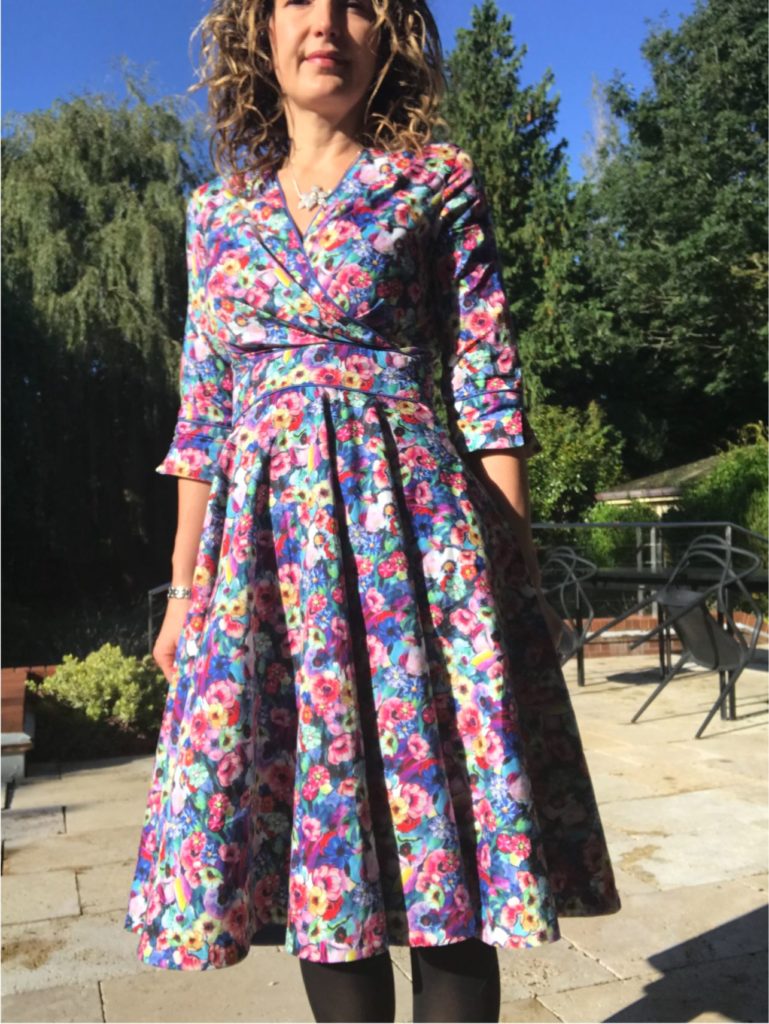 This dress is one of my favourite, so much so that she has a red twin sister.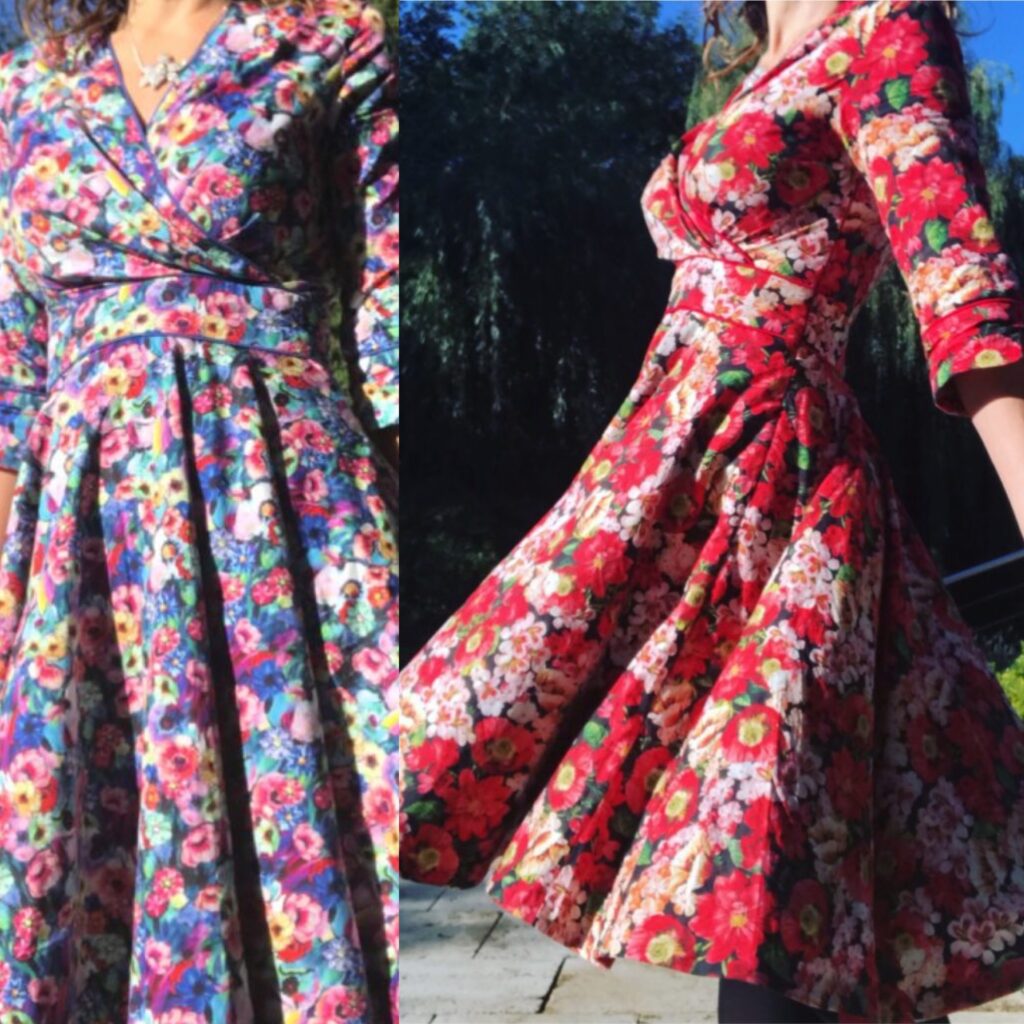 But strangely enough I never blogged about any of them. Let's remedy this!
The pattern is McCall's M7081 – a knee-lenght dress with a mock-wrap bodice and a full circle skirt, joined by quite a large belt. The bodice has pleats instead of darts for bust ease, which make the dress it very pretty.
I cut a straight size 10 without any adjustment. I even avoided the dreaded FBA (I am an E cup), which is why the skirt slightly pulls up at the front. But for once I am not too bothered.
The changes I made to the initial pattern are purey aesthetic: I omitted the collar, inserted some piping at the neckline, belt and sleeves and added sleeve cuffs.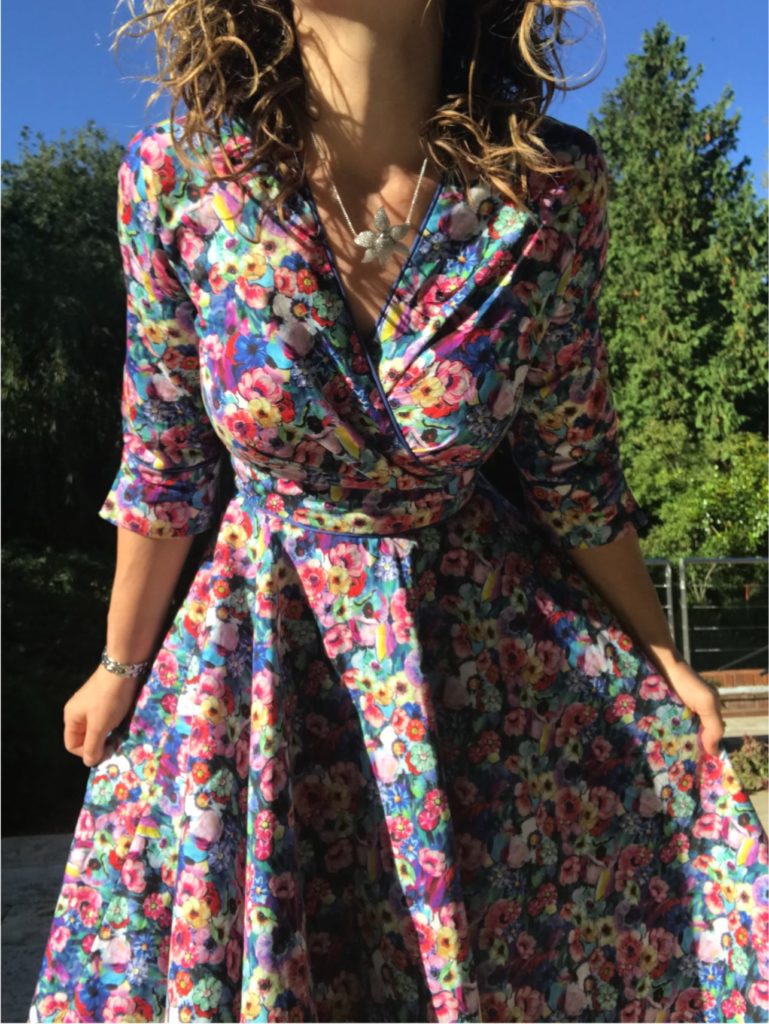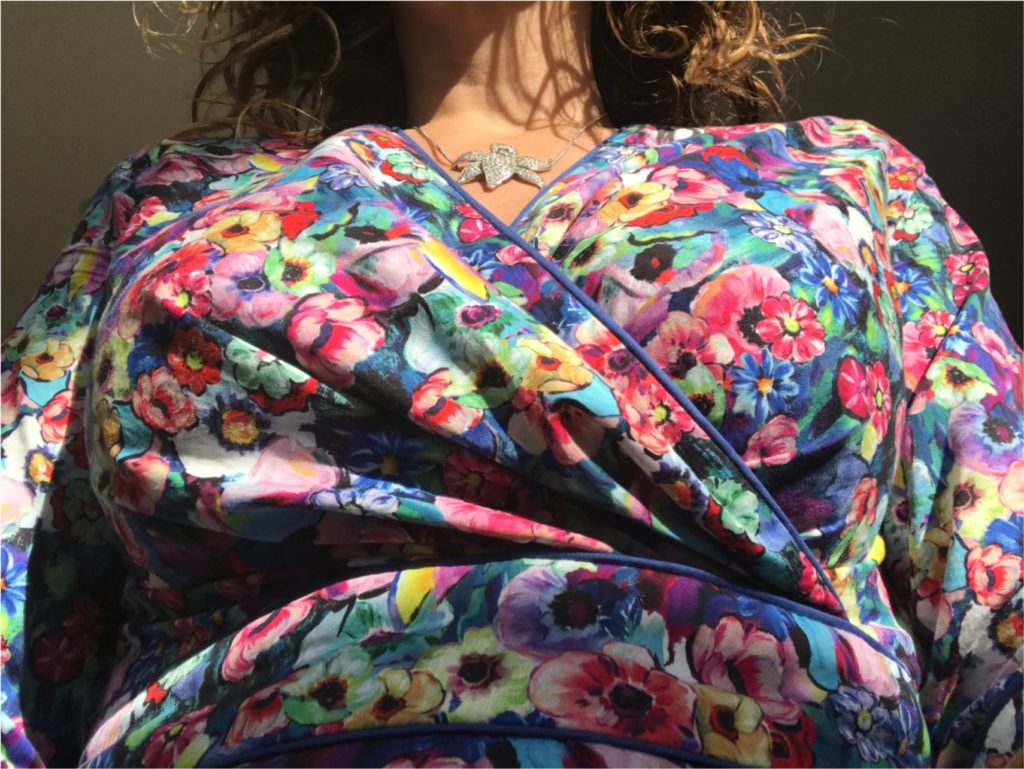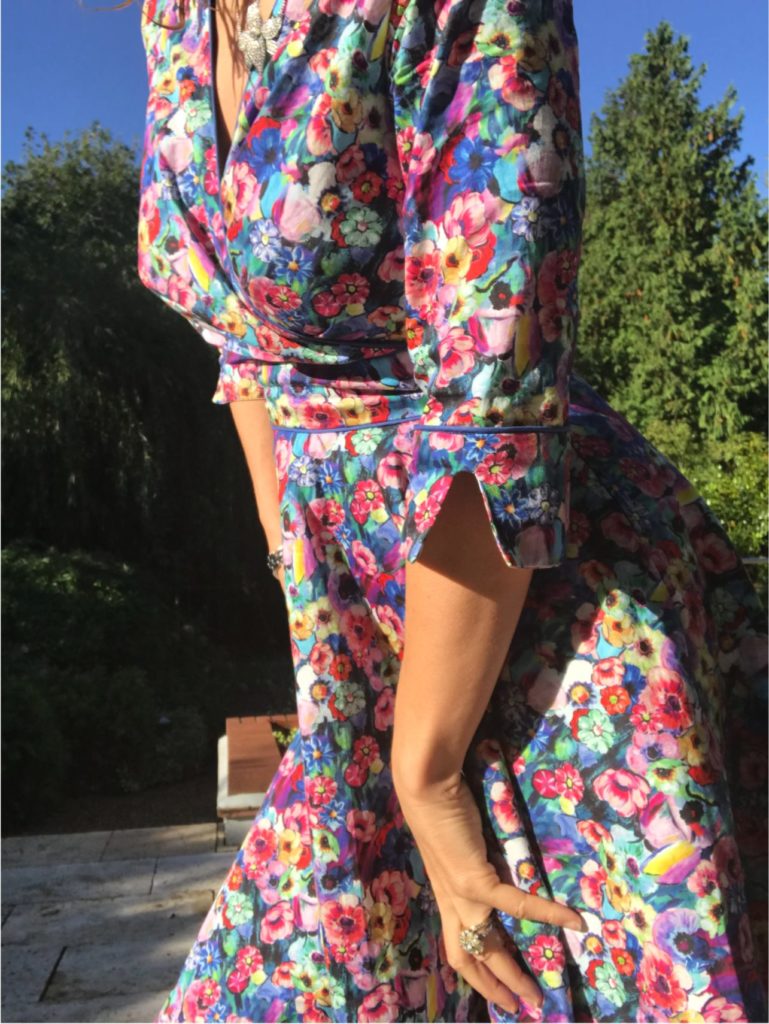 The fabric is a Dolce & Gabbana lawn-weight cotton , bought from Sew Me Sunshine. This fabric is magnificent and largely explains my adoration for this dress.
But the fabric being lightweight, the dress definitely needed a cardigan, cropped of course. Here it is!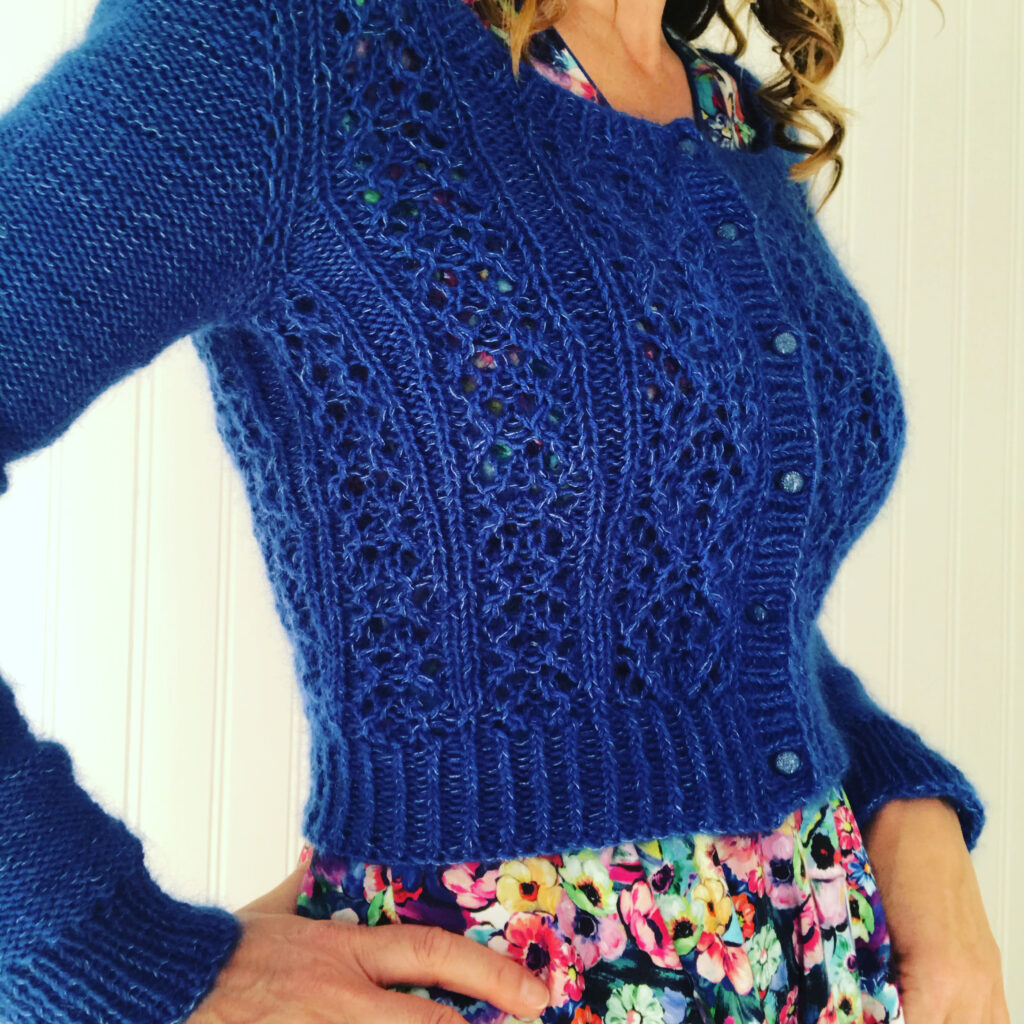 You may have recognised Belladonna by Andi Sutterland, a stunning cardigan with all-over lace which I already knitted earlier this year – see here for the article on my first Belladonna.
I absolutely adore this pattern, the all-over lace effect is gorgeous and the cropped length is perfect. And the pattern is so perfect, crystal clear to follow.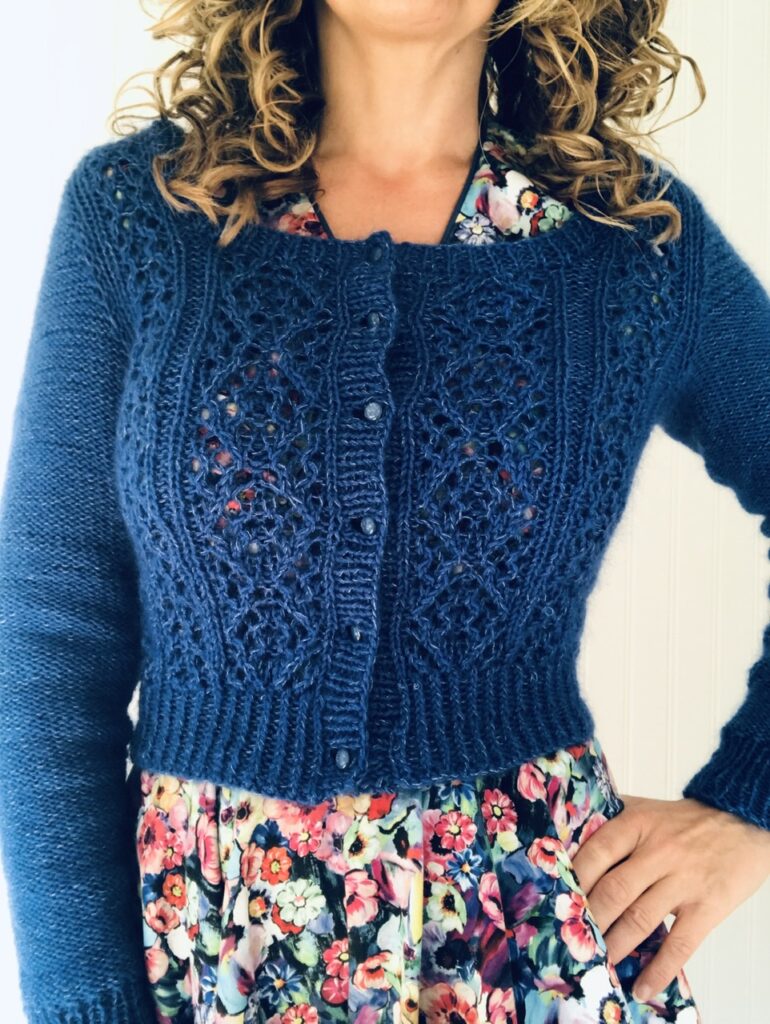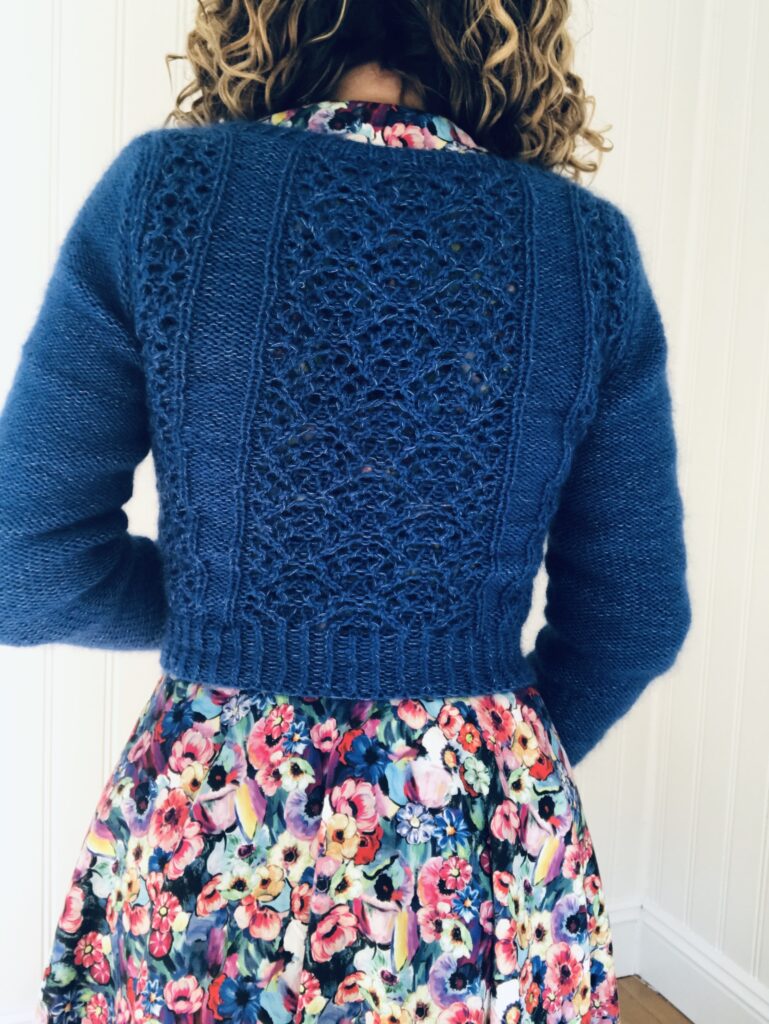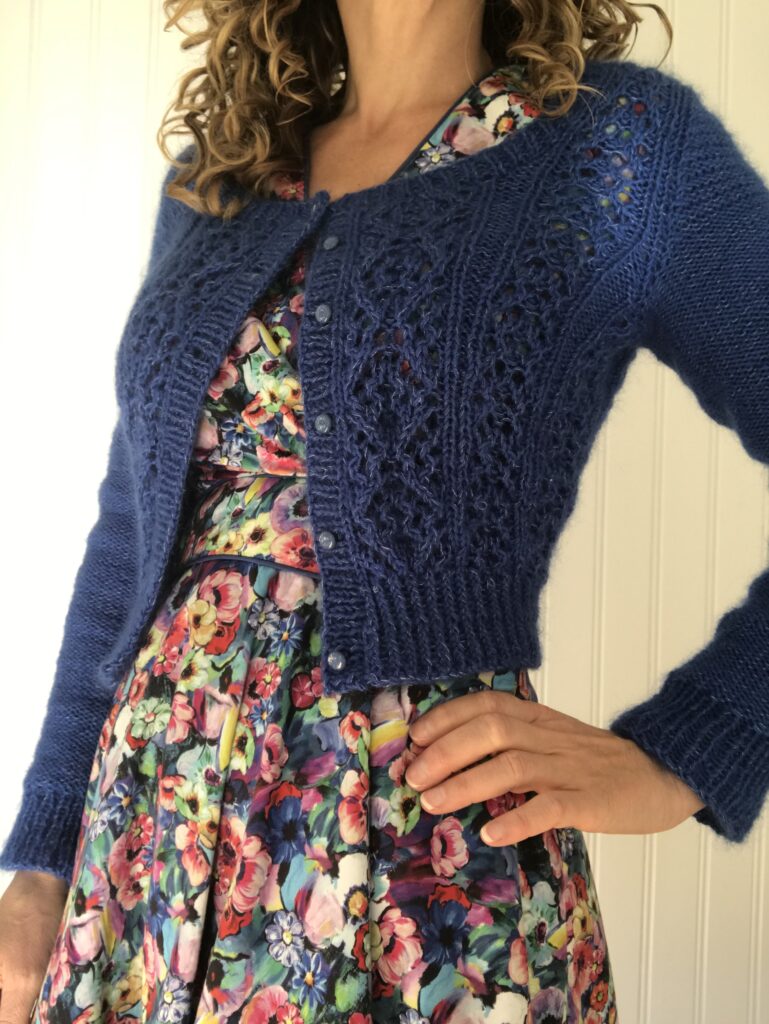 I used a combination of Drops Baby Merino Electric Blue 33 and Drops Kid Silk Cobalt blue 21. I had knitted this combination already for my daughter and the result is a magnificent vivid blue, the pictures of the cardigan actually don't give it full justice.
My only disappointment is that Drops seems to have slightly changed the Kid Silk, adding some white speckle, which makes it less bright – I realised it when after knitting the back and front down to underarm level with my wool leftovers, I started using my new wool and… it just did not match at all! I therefore had to start all over again! But all worth it, because this dress-cardigan combo is exactly what I had envisioned !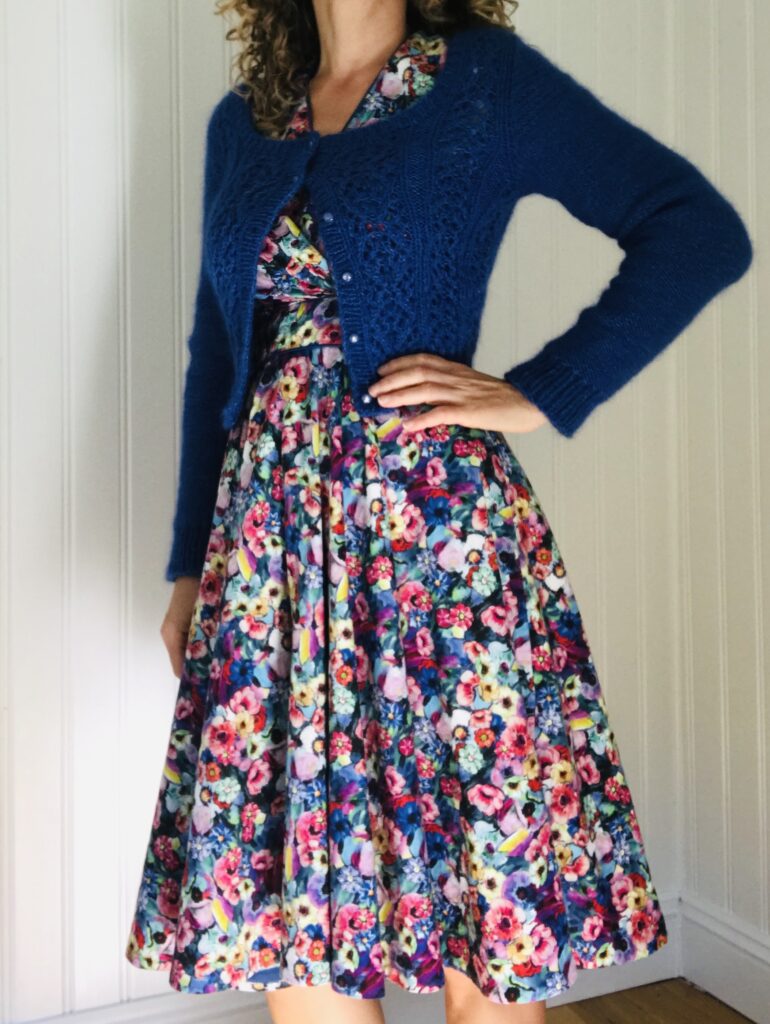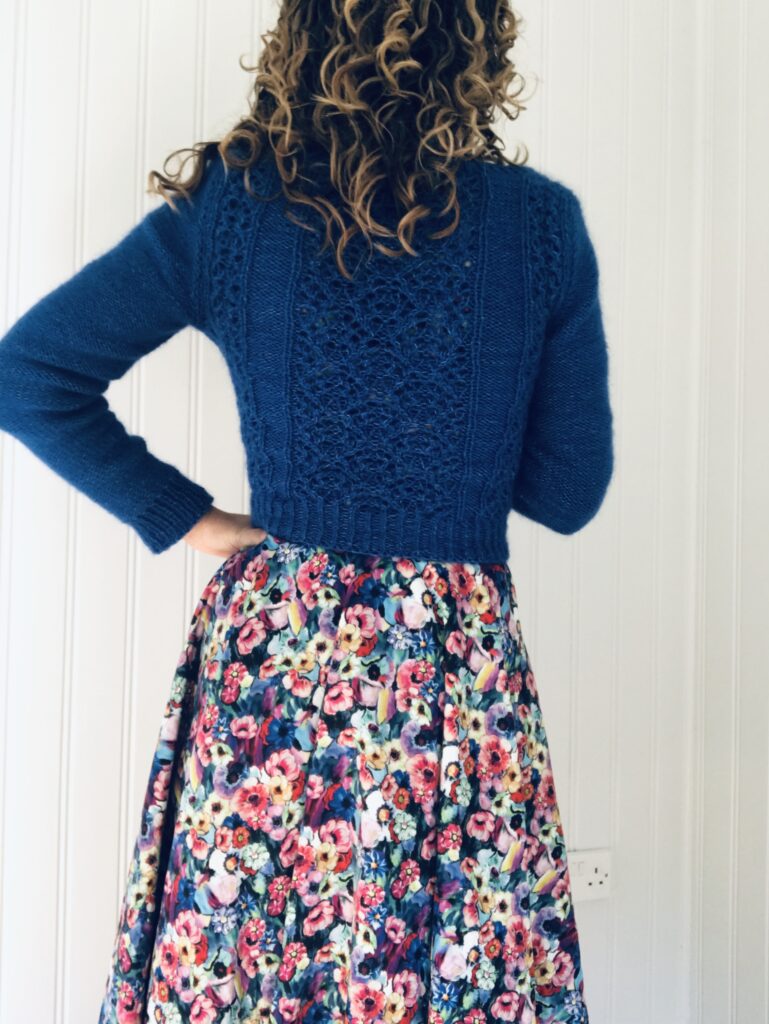 One combo done, two more to come…
---