Summer Wrap
My idea to take pictures of this dress as soon as the sun came out was definitely a good one! It was two weeks ago and since then, I haven't been able to wear any of my newly-sewn summer dresses at all because it was far too cold, so frustrating!!!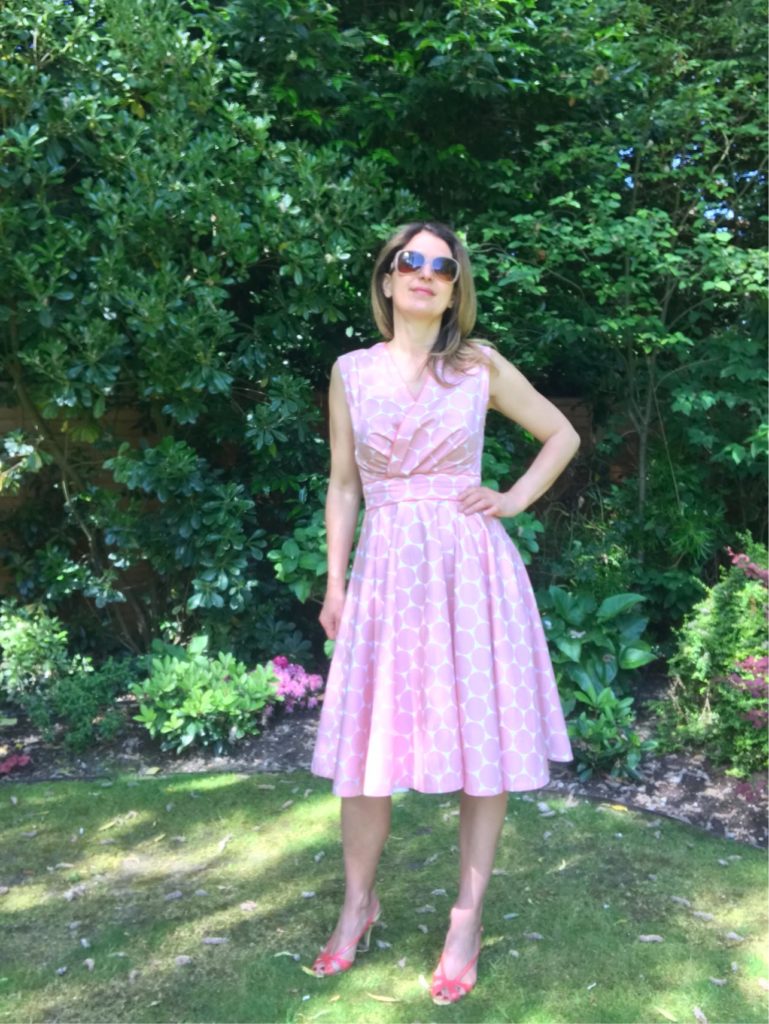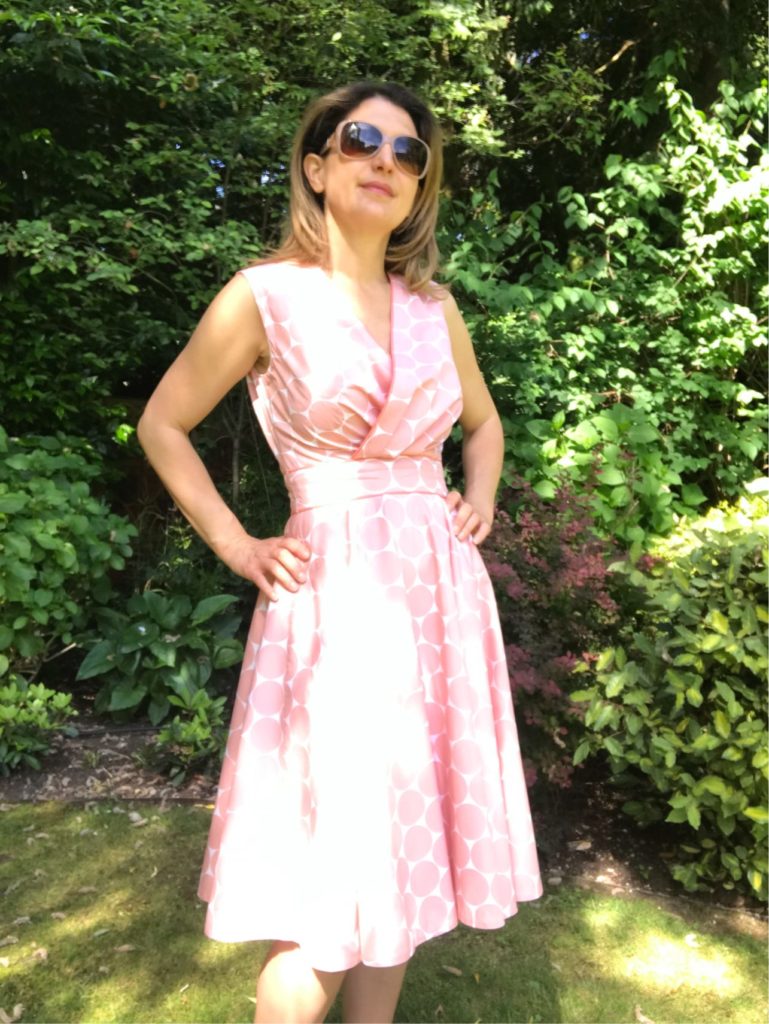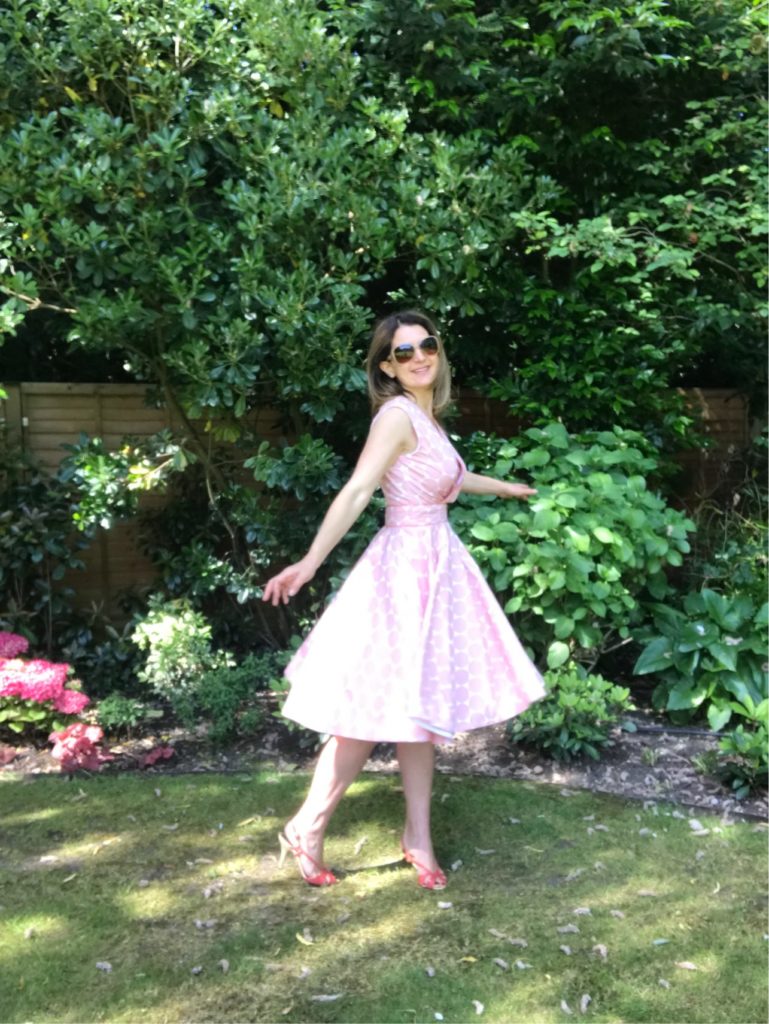 So this one is M7081 – a dress with a mock-wrap bodice and a full circle skirt, joined by quite a large belt.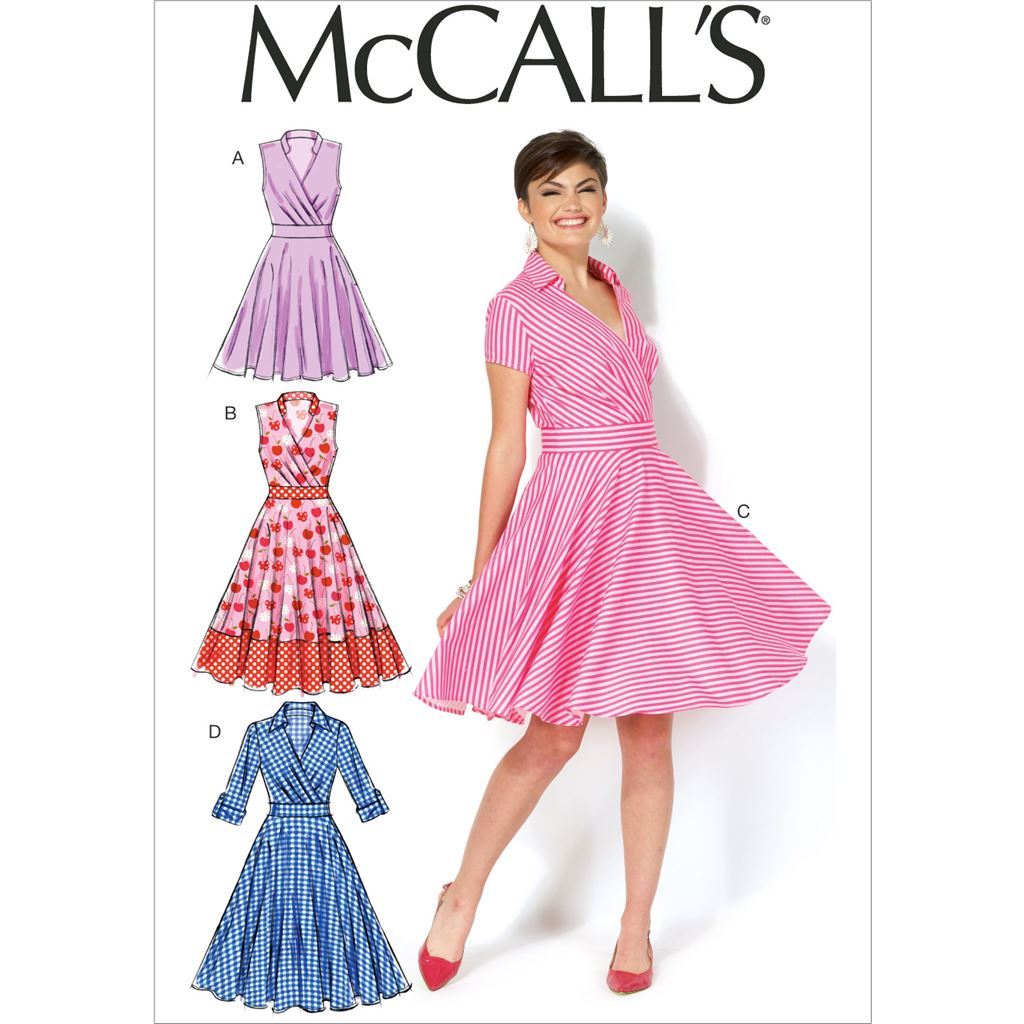 I love everything about this style: the pleats of the front bodice, which replace the bust darts and make the wrap fall perfectly into place; the belt, which creates a very neat joint between bodice and skirt; and the circle skirt, my favourite of all skirt shapes! (in case you hadn't noticed…)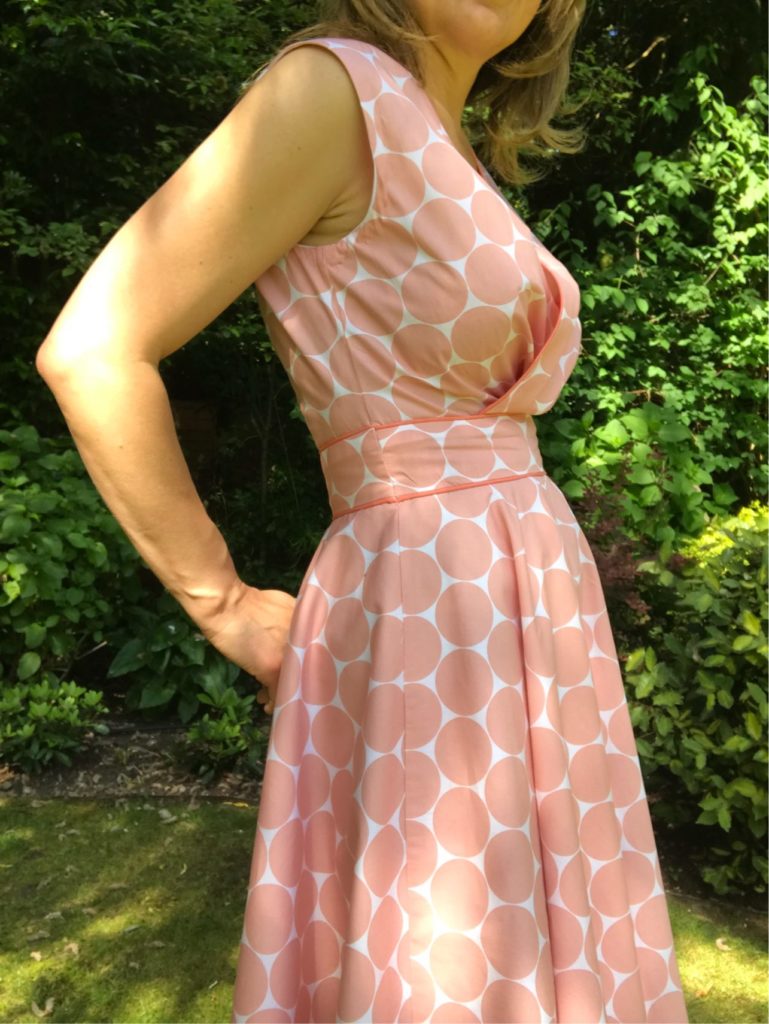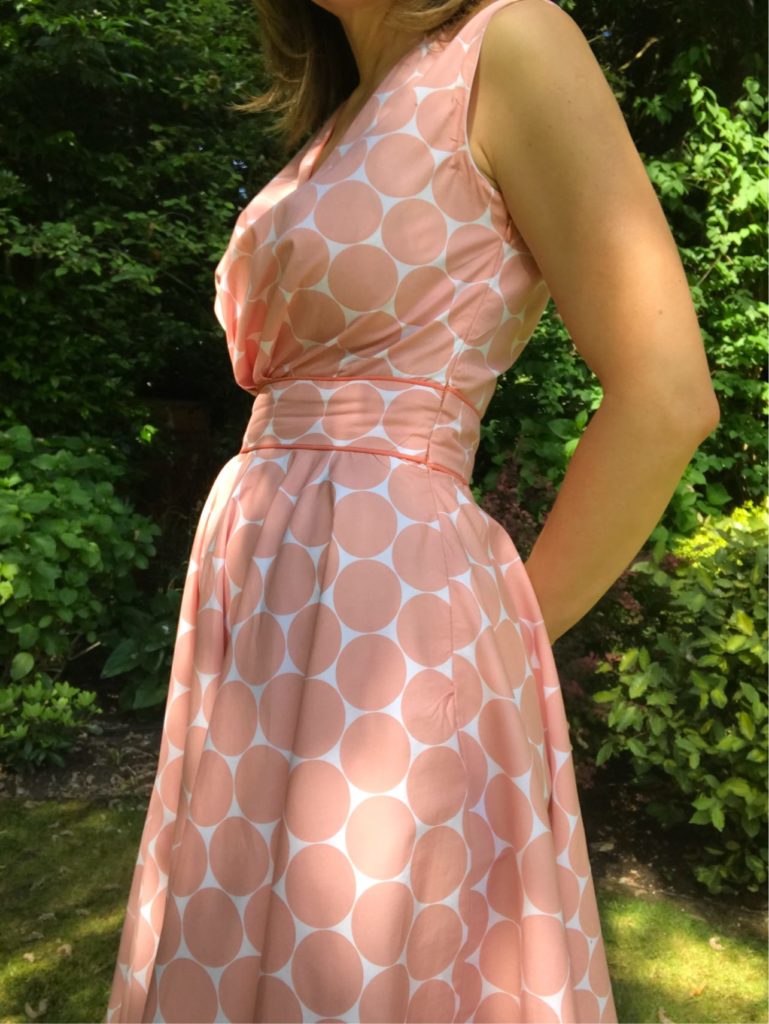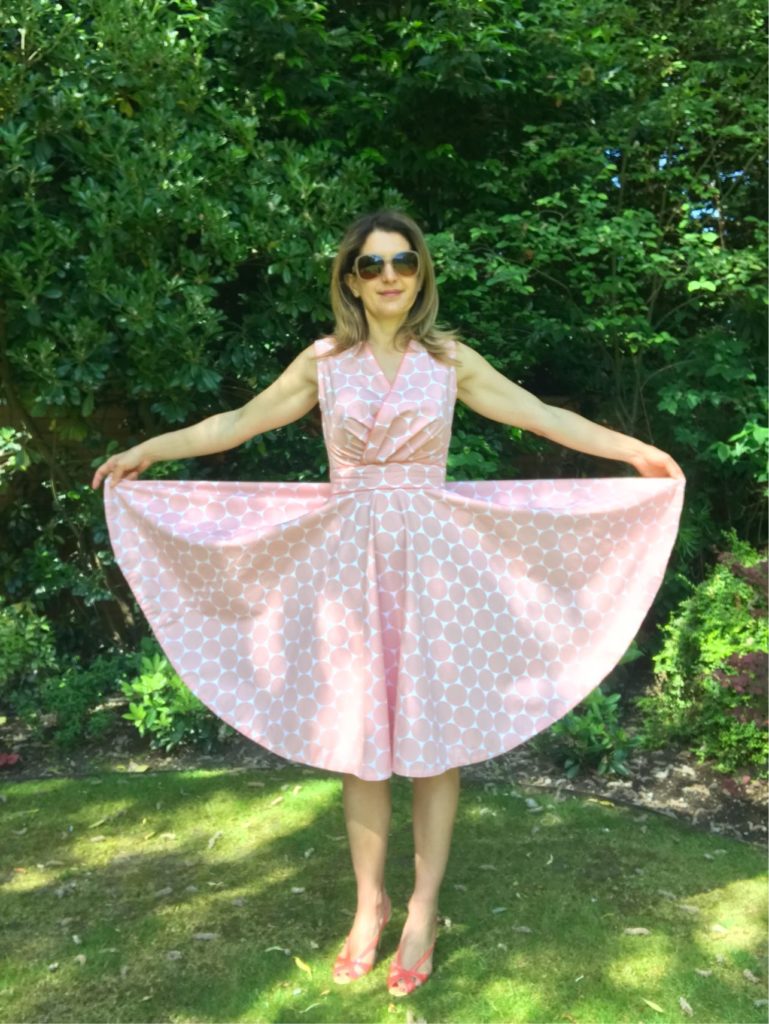 For once, this is not a Vogue Custom Fit pattern but pretty close, as Vogue and McCall are the same company. There is no bust cup options but I thought I could get away without any FBA thanks to the folds in the bodice – under close inspection I really should have bothered, because the front belt is slightly pulled upward. But nothing to make me lose sleep! This is such a straightforward make that I actually did not use the instructions, which I would usually do when I sew a new style.
I made a few minor changes to the pattern:
– I added piping all around the belt and the neckline. For the belt it was very easy, as it is lined inside, so I just had to add my piping between the two pieces of fabric. For the neckline, I saw the piping in place then finished with bias tape.
– I did not add a shirt collar, I found it unnecessary on a summer dress.
– I lined the skirt, as my fabric was slightly see-through.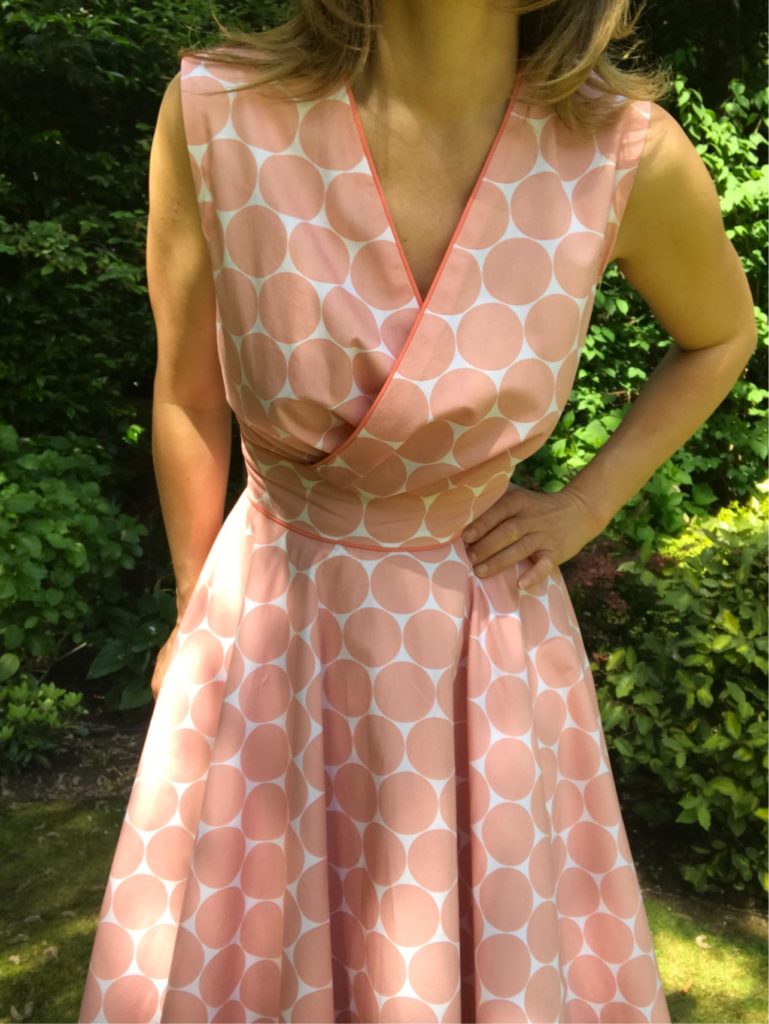 The hardest thing with Vogue and McCall patterns, in my opinion, is to get the sizing right – the envelope indications are way too large, always! But once you've worked out how many sizes you need to go down, I find their sizing very consistent. So for me, the envelope tells me I'm a 12, but I always cut an 8 at the shoulders, going to 10 at the waist – this gives me a perfect fit without any adjustment (except of the bust when I bother).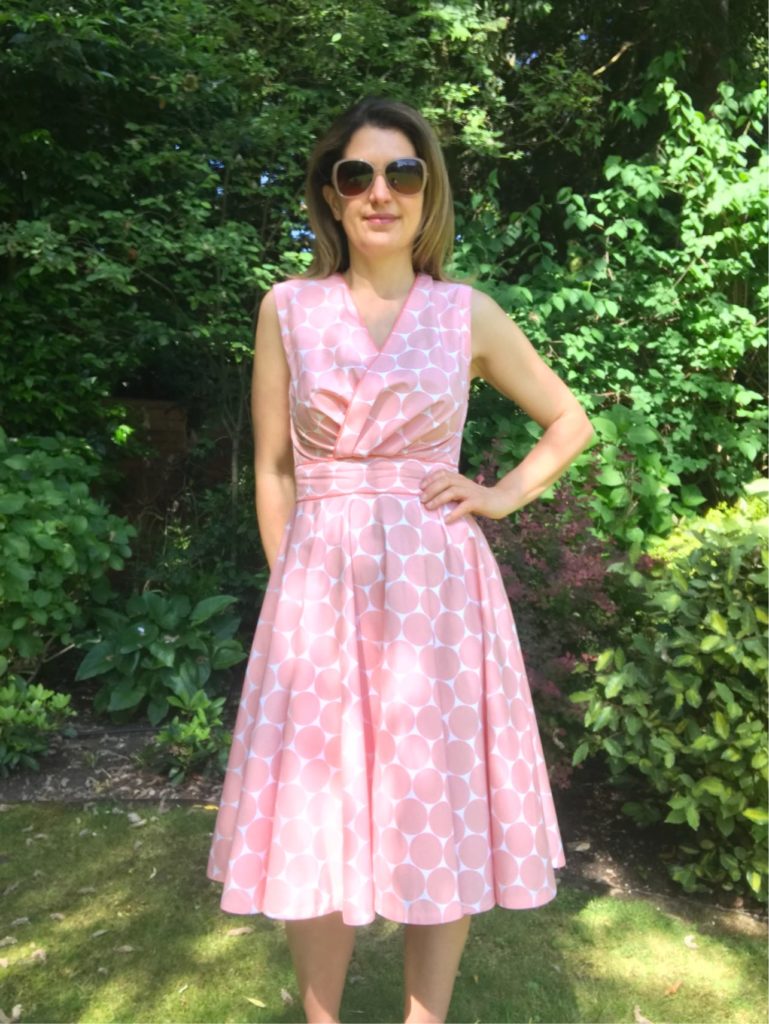 The fabric is a lightweight cotton from my favourite fabric shop in London: Fabrics Galore, so well worth the trip North to South London! My last trip of a month ago was a huge success, with 5 garments sewn from the fabrics I purchased then! My philosophy towards fabric buying has changed a lot recently: instead of buying in bulk, putting in a cupboard and forgetting about it, I try to use the fabric I buy quickly after purchase. I've noticed my tastes change quite a lot with fabric, as they do with clothes, so I will most often not feel like sewing a fabric I adored the year before.
Philosophical considerations appart, I am thrilled with this dress. It is light and fresh for summer days but still with a structured shapes. A second one is already sewn… Naughty me!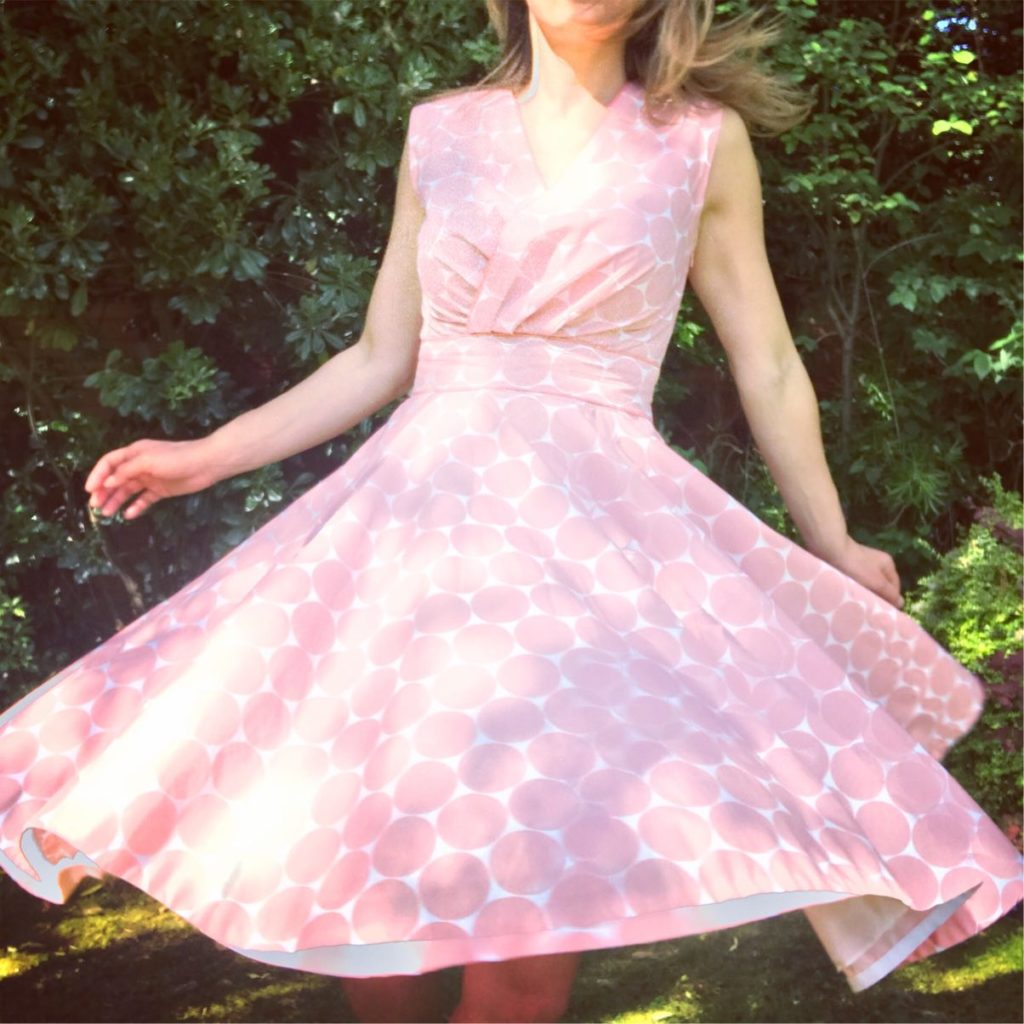 ---