Sewing two new variations of the V8630 pattern
Long time no see my sewing friends! Four months is probably the longest time I have ever been away from my beloved blog and I've really missed it. But life has been incredibly busy and many things have kept me away from writing and sewing. But here I am!
These are my last winter makes: two dresses, made on the basis of the V8630 pattern, with a few modifications: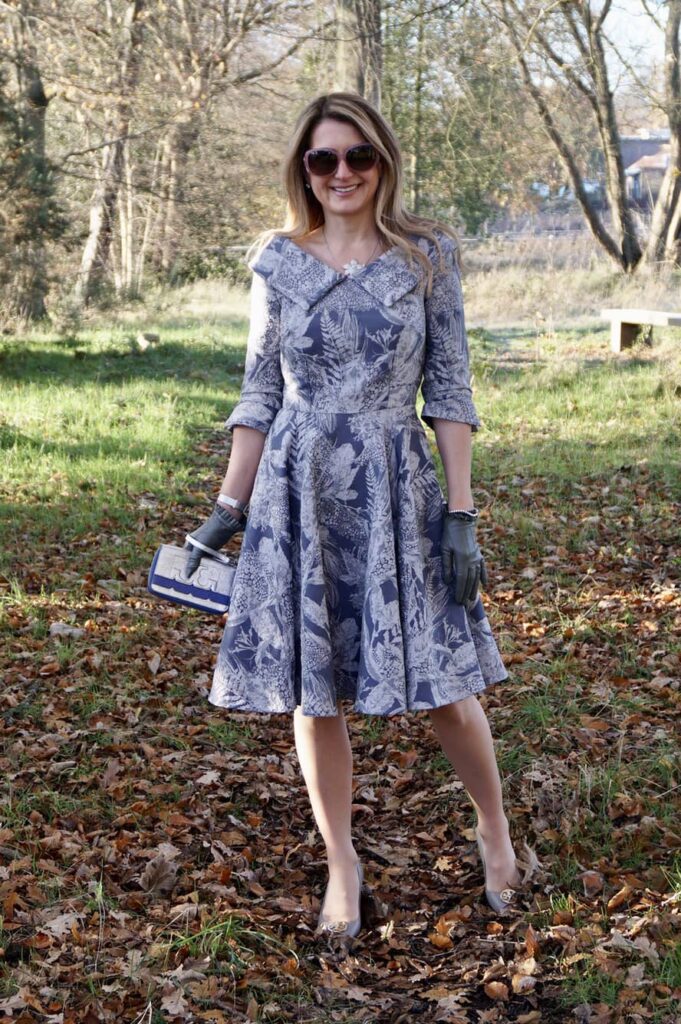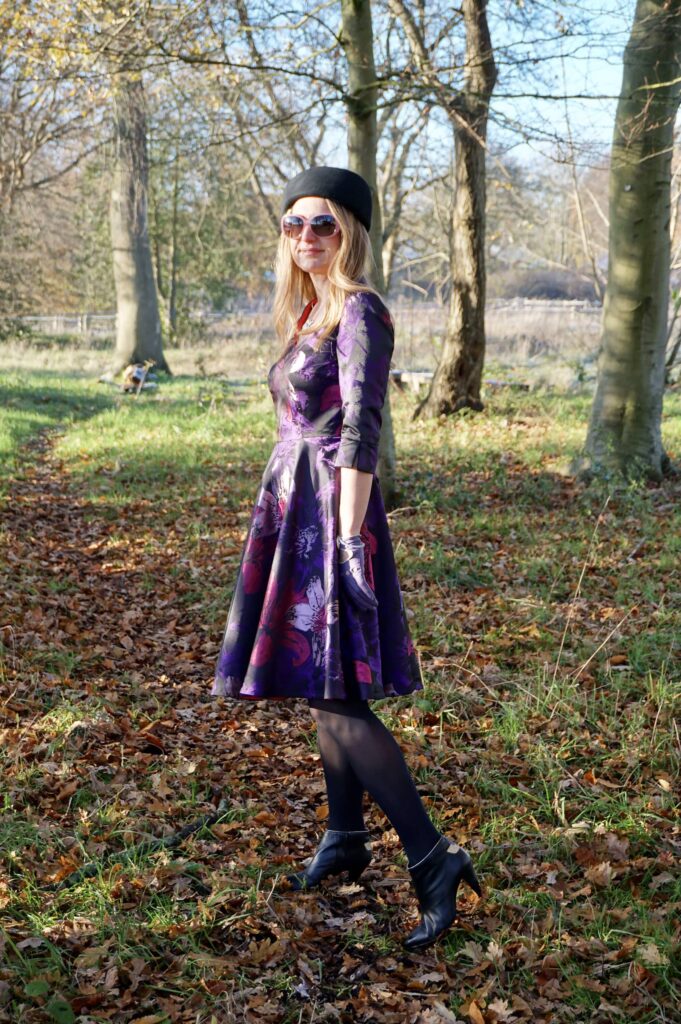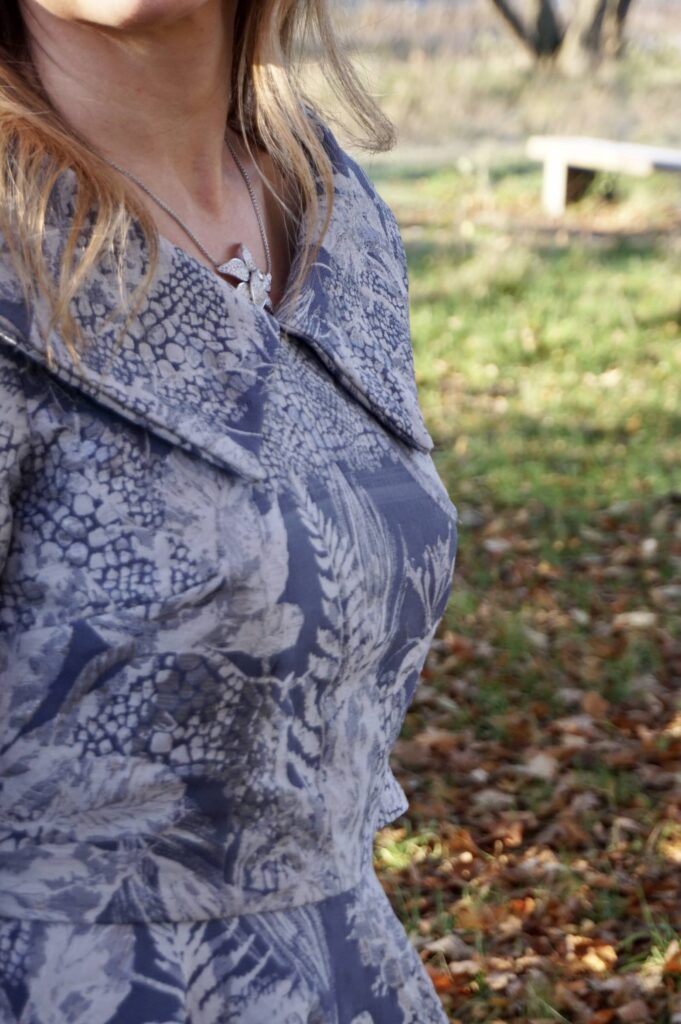 Using the V8630 patterns as my base for many dresses
Is it really the same pattern?
At first sight, you would not think these two dresses are based on the same pattern. Let me confuse you even more by showing you the enveloppe of this pattern…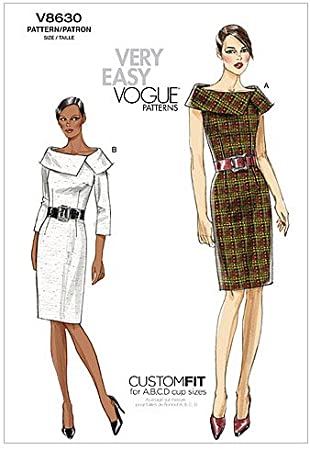 … and the various dresses I have in the past made using it…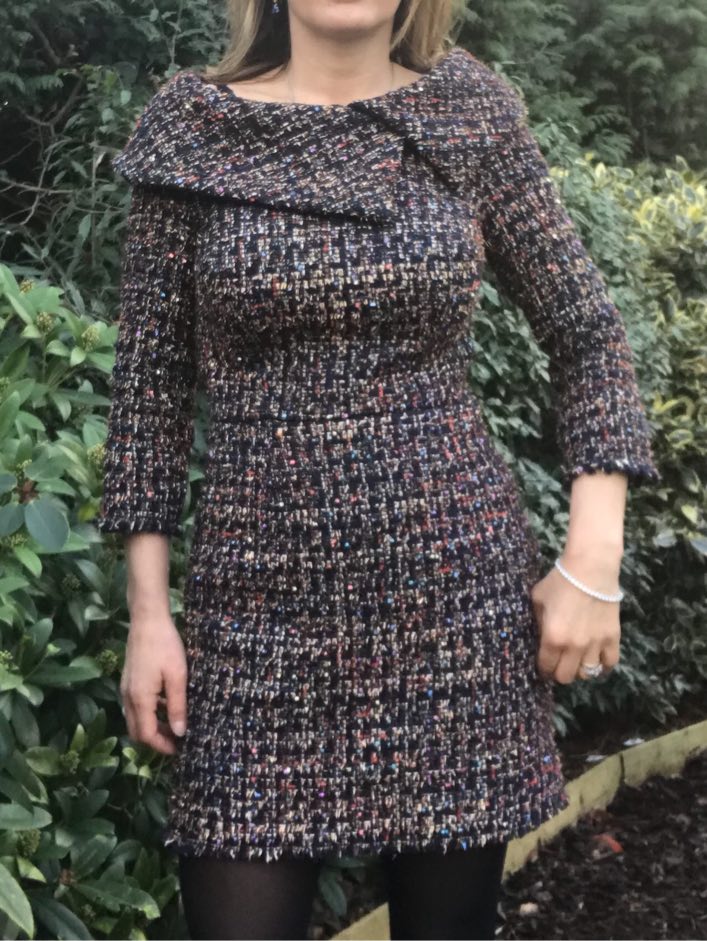 So we're officialy on version 8 of this pattern, and they all look extremely different. Incredible, isn't it?
The most perfectly fitted bodice… for me
The joy of this pattern for me is that the bodice fits absolutely PERFECTLY: at the bust, at the shoulder, at the waist, at the back, everywhere is just made for me!!! Having tried many other dress patterns (and you know my love for dresses), I always come back to it when I want a 100% safe fit without the nightmare of FBAs and muslins.
Most pattern-drafting afficinados will recommend you find a perfect bodice pattern and play with it. However, I am actually quite bad at self-drafting, so I was initially reluctant to make modifications to patterns and I preferred to buy new. However, after several fitting nightmare, I realised than minor amounts of self-drafting – such as changing the shape of the neckline or adding a collar – were completelty achievable and a huge time saver versus fighting for the right fit.
For my new dresses, the changes I made to the inital pattern are tiny:
for the blue dress, I centered the original collar to the middle and made it slightly less deep;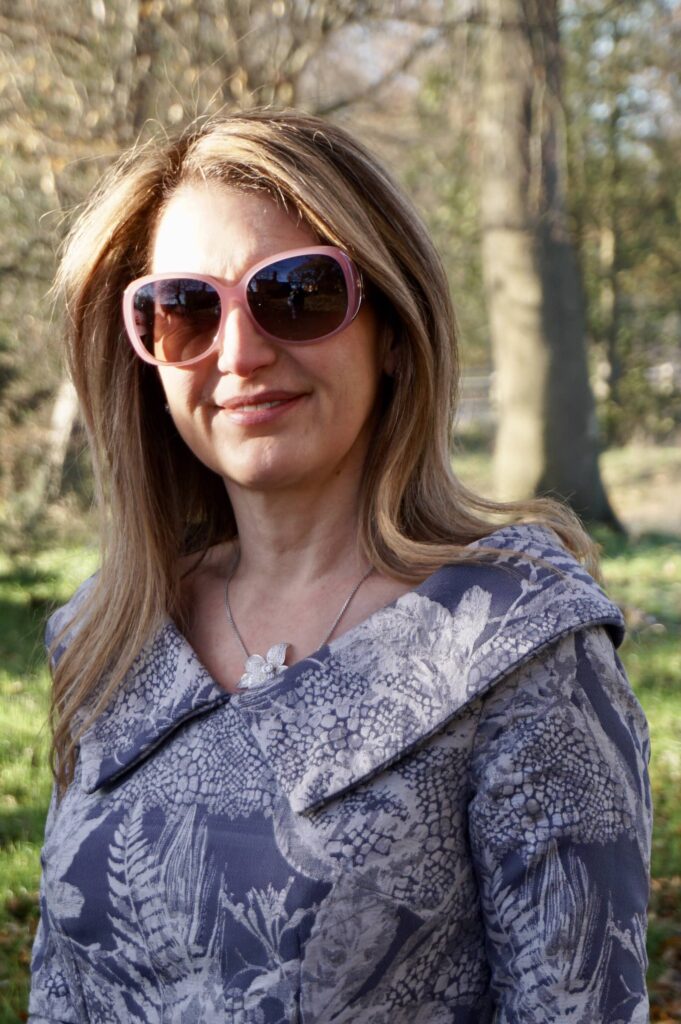 for the purple and pink dress, I created a heart-shape neckline and removed the collar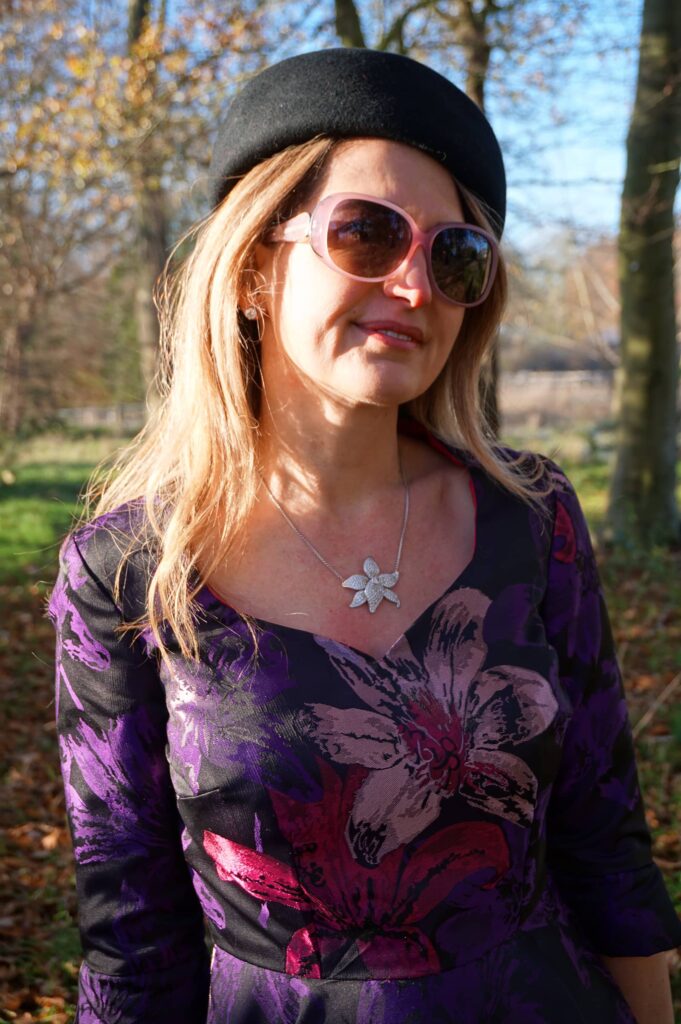 And for both dresses, I used a full circle skirt and 3/4 sleeves with turn-ups, all directly from another of my beloved patterns, M7081 (zilions of versions on the blog, here, here, here, here, here, here and a few more…).
As for all the other versions of M8630, each blog article details the different modifications I have made – just click on each of the pictures above to get to the articles.
Brocade frenzy
Both dresses are sewn in brocade from Croftmill: the purple and pink is still available here;
… while the blue and silver is sadly out of stock.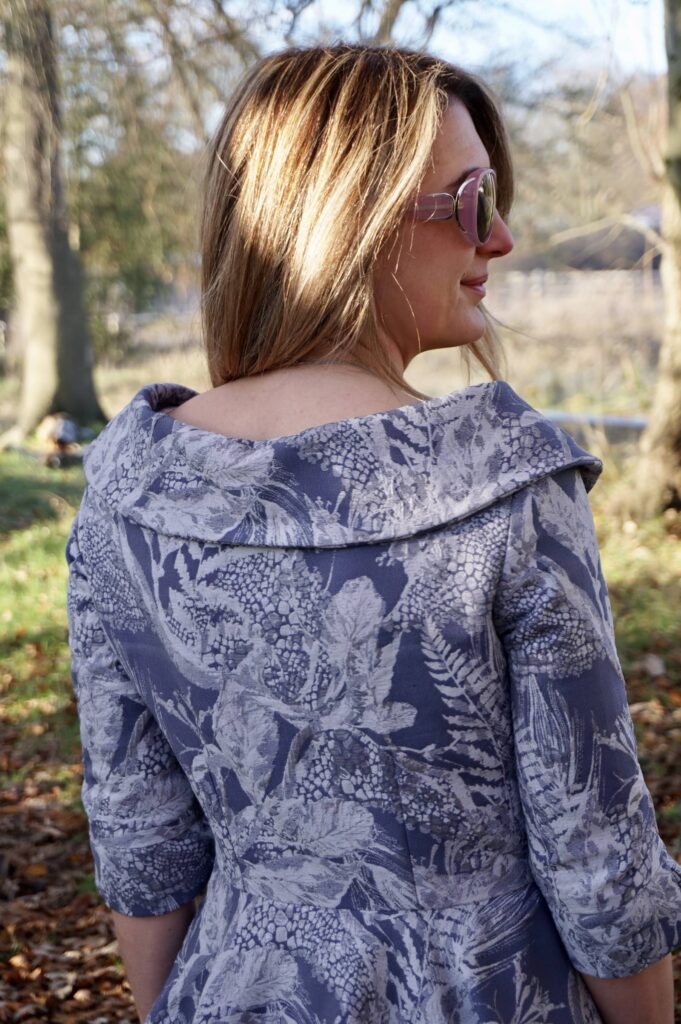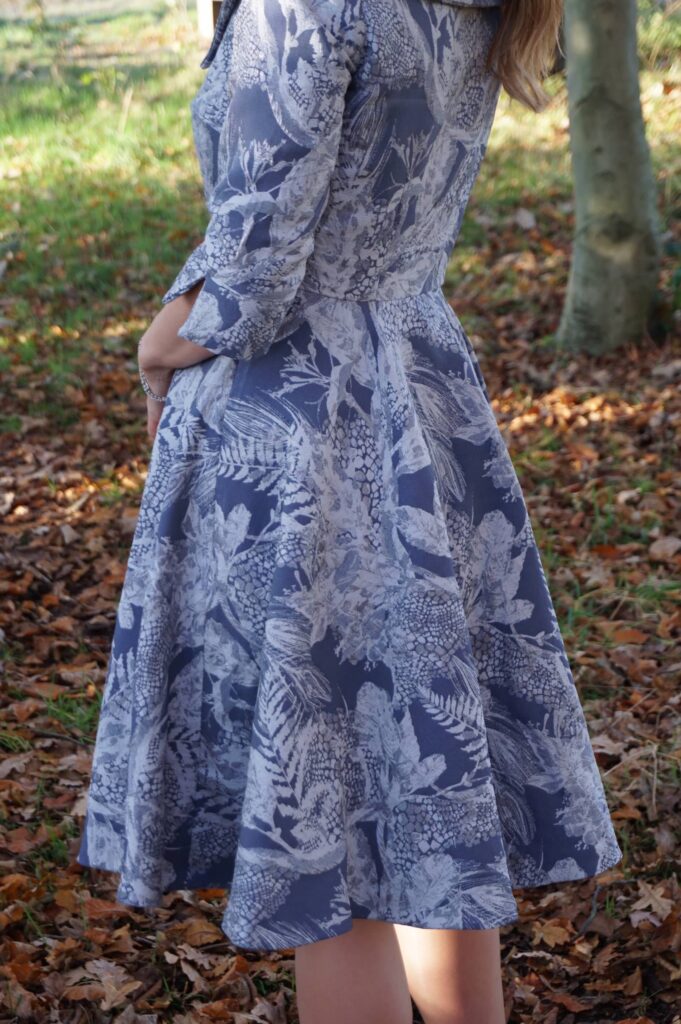 I actually managed to match the lining of my pink Swing coat with my dress for a total Marvellous Mrs Maisel look – I just love it!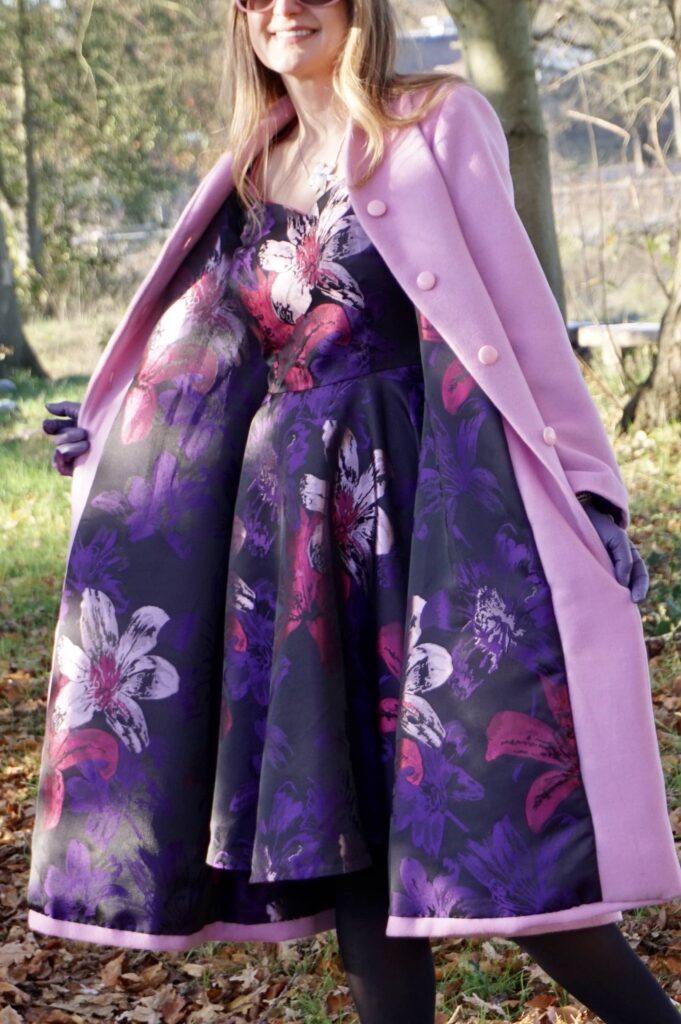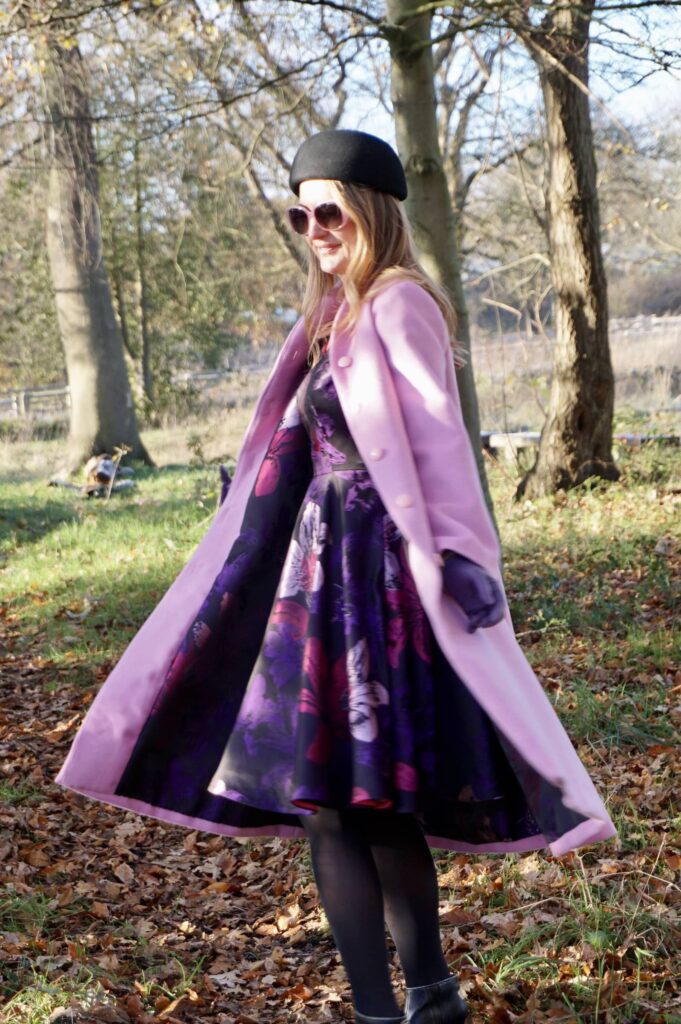 Conclusion
Definitely a lovely set of dresses which I really enjoyed wearing over the past few months. But I admit I am now very much looking foward to sewing for Spring! Lighter colours, lighter fabrics, here we come!
---
One response to "Sewing two new variations of the V8630 pattern"