Late summer dress: a pink and red M7081
After a long break from the blog and before summer leaves us for good, let me show you the last of my summer makes: another version of my favorite pattern ever, M7081, in a vibrant red and pink fabric.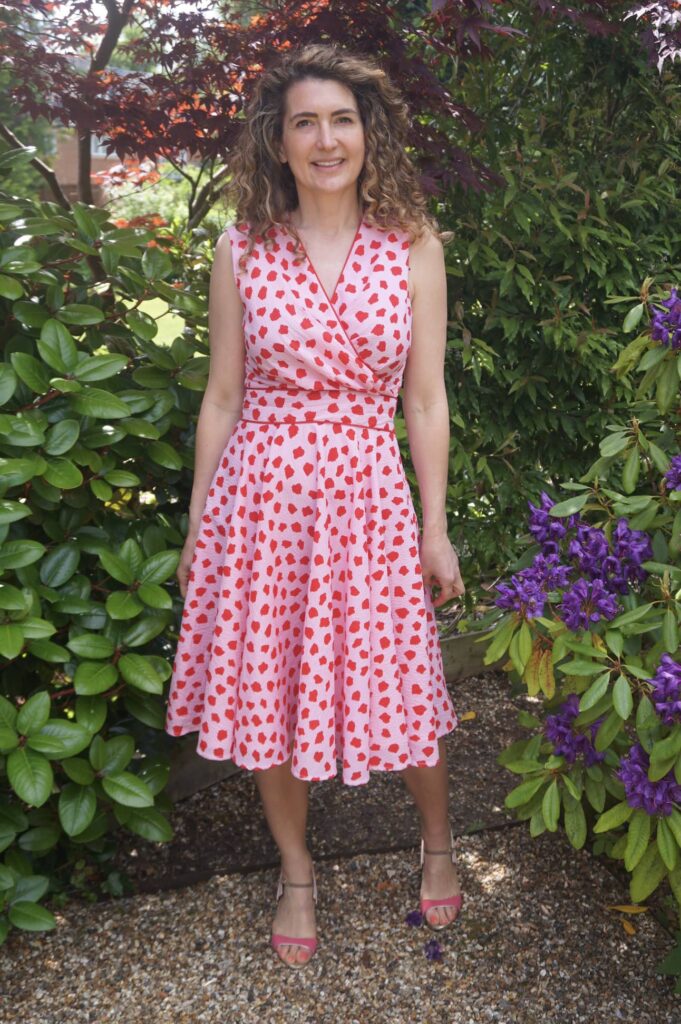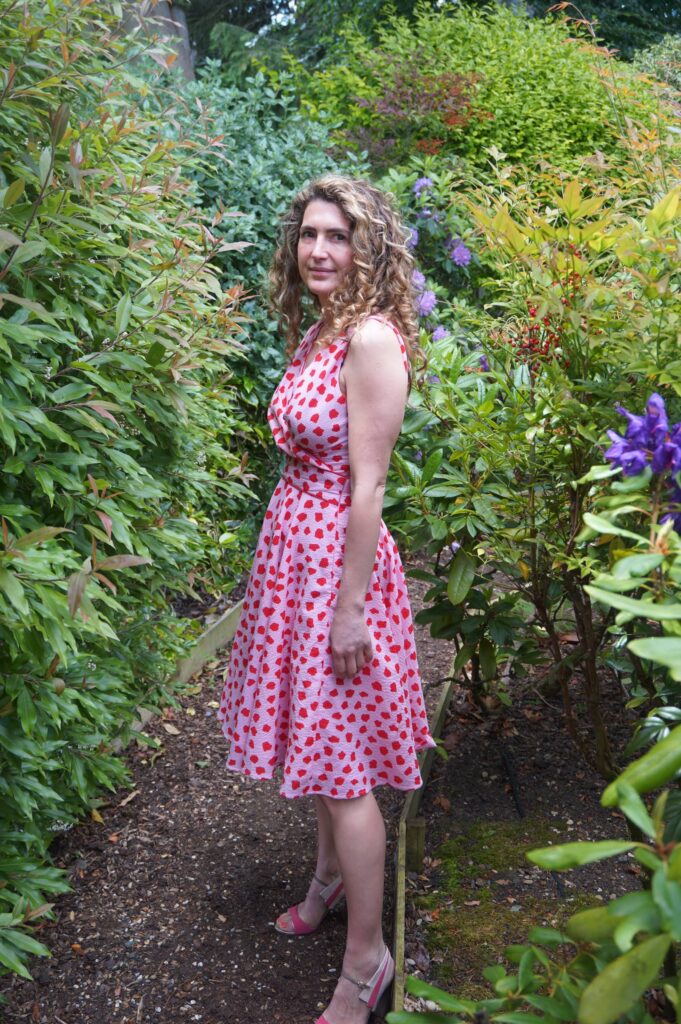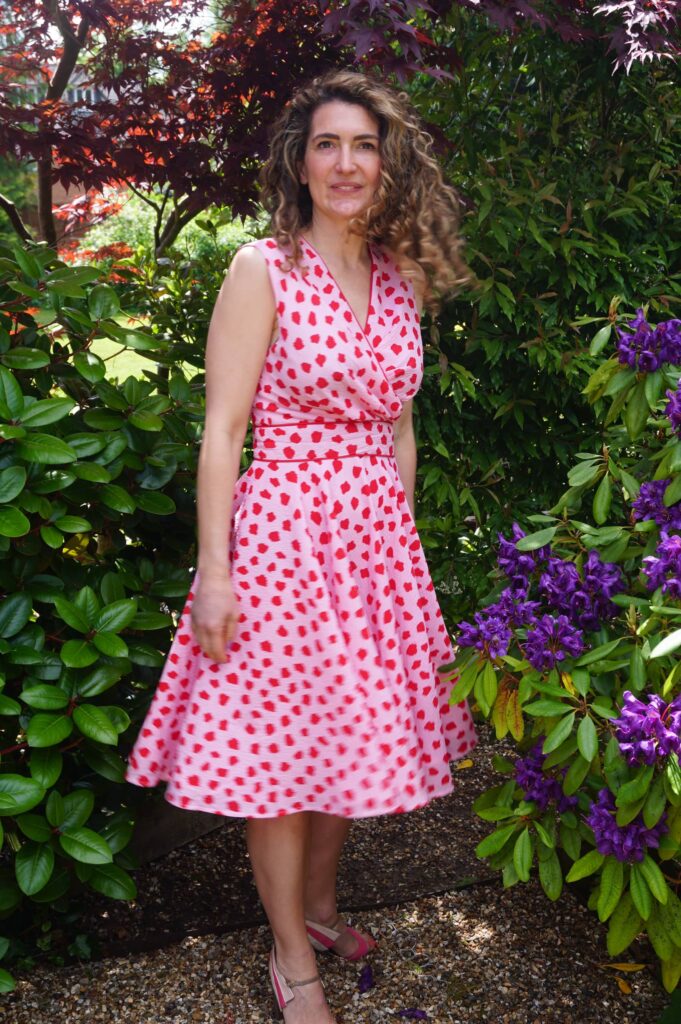 M7081: my absolute favourite pattern ever
I think M7081 is now officially my most ever sewn pattern, as I have actually lost count of how many times I've sewn it in the past. In case you forgot, here is a quick view of the enveloppe.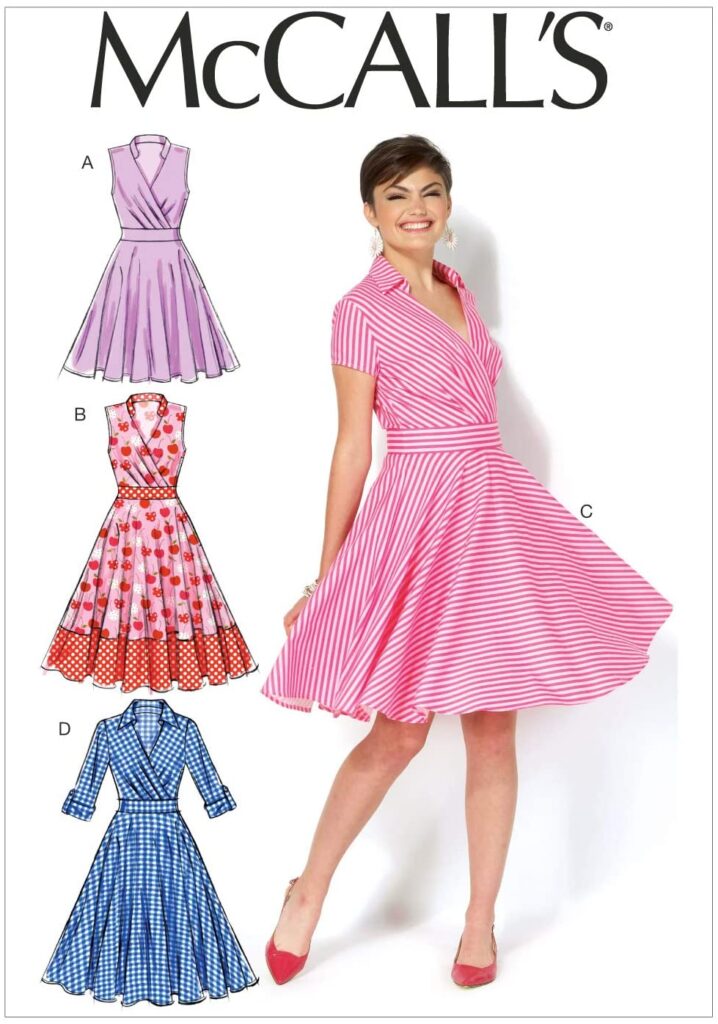 I now own sleeveless summer versions…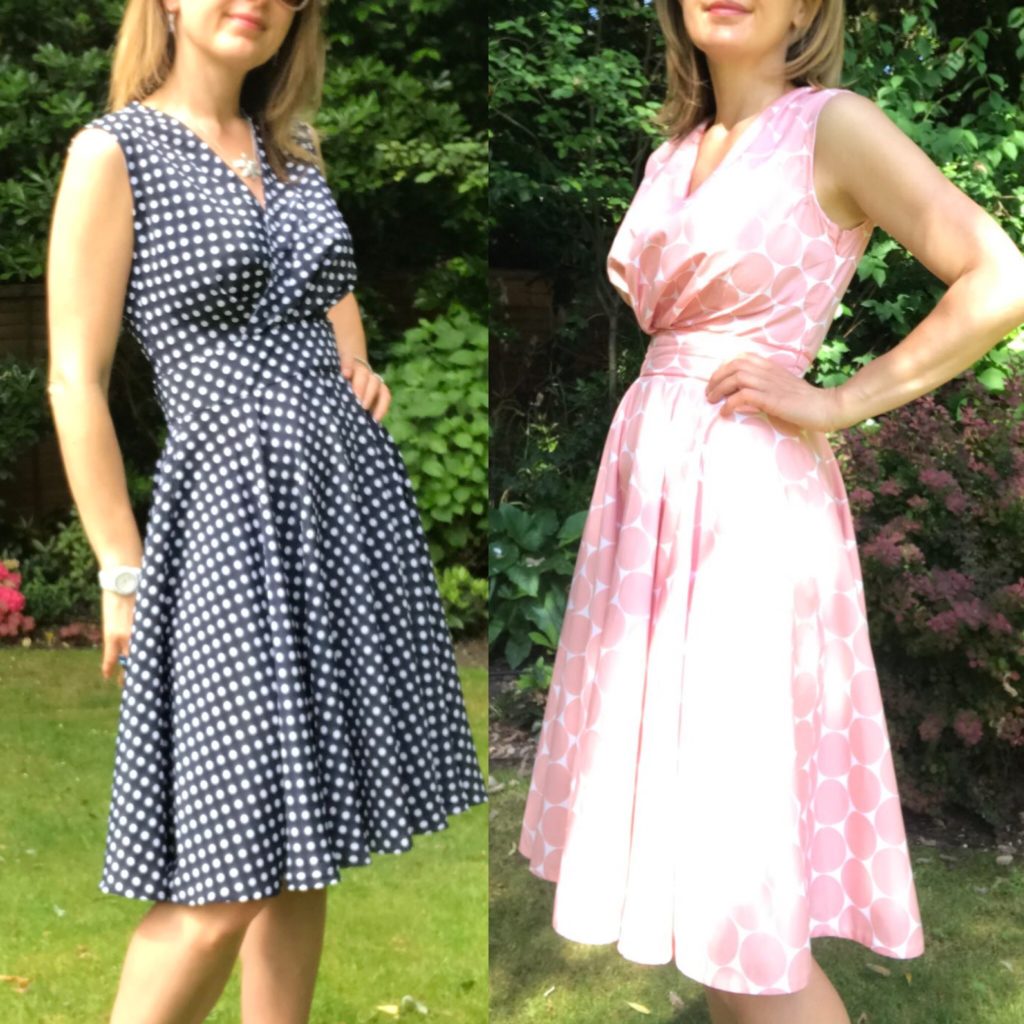 and winter versions – even one in Dupion silk!
I just adore the shape of this dress, which I find utterly flattering for my figure. I love its mock-wrap pleated bodice, fitted waist belt and circle skirt. The collar shown on the envelope is the only element I dislike. But it is so easy to omit that it does not bother me at all!
My usual modifications to the pattern
I have already written articles about this pattern here, here and here and nothing has changed really… So just as a quick summary:
The fit is perfect: I cut my usual McCalls'/ Vogue size 10 and added 1cm of extra ease at the waist, as I was cutting my fabric against the grain to get the full circle skirt. Beware that for these pattern you need to follow the finished garment measurements table to determine your size though, otherwise the end garment will be one or two sizes too big!
The instructions are extremely clear, which is usually the case for McCall's patterns.
Overall the dress is quite easy to put together, there is no major technical hurdle except for the invisible zip.
I made my usual changes to the initial pattern. They consist in:
Omitted the collar;
Added red piping to the neckline and the belt;
and lining the entire dress – which sorts out the issue of finishing neatly the neckline and the arm opening. I am now using the burrito method for lining sleeveless bodices and it has been the my great sewing discovery of the year! I strongly advice you have a look at the numerous YouTube videos out there, so helpful that I feel making a tutorial is pure duplication…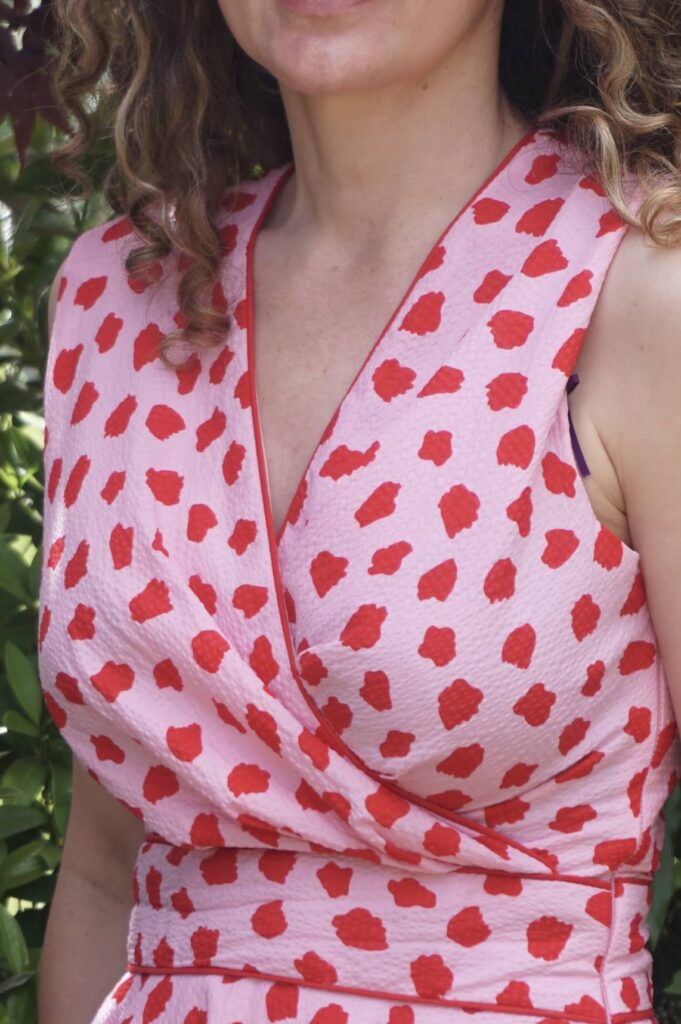 Vibrant colours and stunning fabric
I made this dress in pure cotton seersucker fabric from SewMeSunshine (out of stock now sadly), in a vibrant pink and red color palette. I do really like this color combination but I had never found a pattern that suited me before – this one is perfect.
If like me you are into seersucker for the summer, do make sure it is 100% cotton though! Very often seersucker is offered in a poly-cotton mix and you obviously lose all the benefit of a breathing fabric. Obviously I completely forgot about that when I lined my entire dress with polyester lining fabric… Oh well… Thankfully the British weather is mild enough to sort out this problem!
A quiet summer but plenty of projects for Autumn
My summer has been very quiet sewing-wise, with only two dresses sewn after this one – which I did not even photograph and left on my French cupboards, shame on me!
But I am now very keen to go back to my sewing machine and I have plenty of ideas for Autumn; and plenty of fabric to make them happen, of course! More on this very soon.
---