Sewing the Swing Coat by Charm Patterns
The winter has finally arrived in London, with a clear sky and sub zero temperatures… And thankfully I am fully prepared! Let me introduce you to not just one… not just two… by three newly-sewn Swing Coats by Charm Patterns.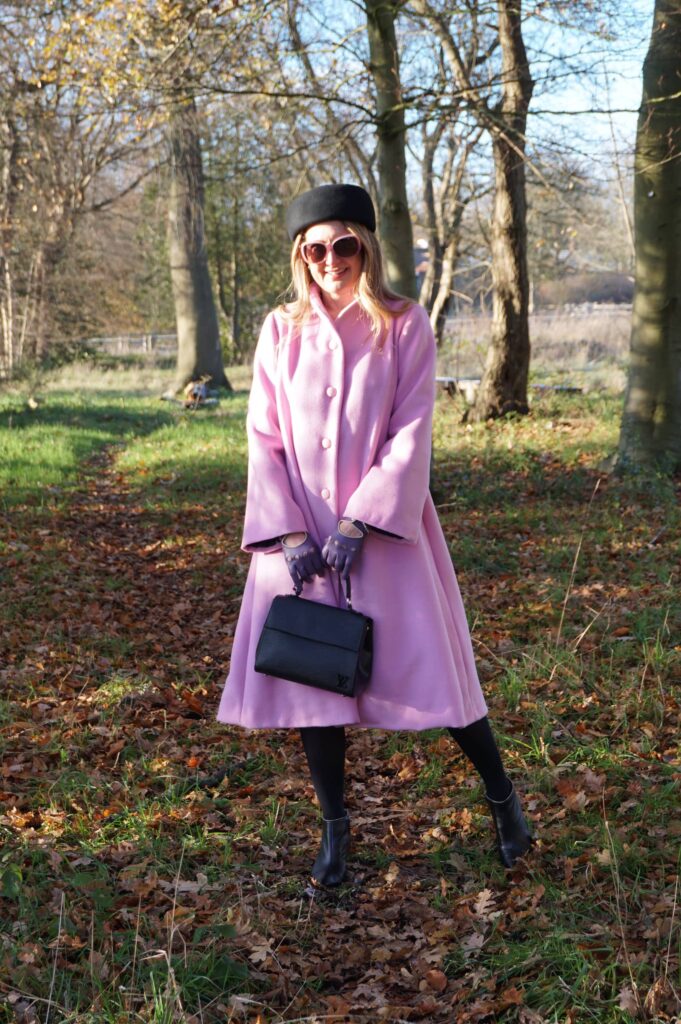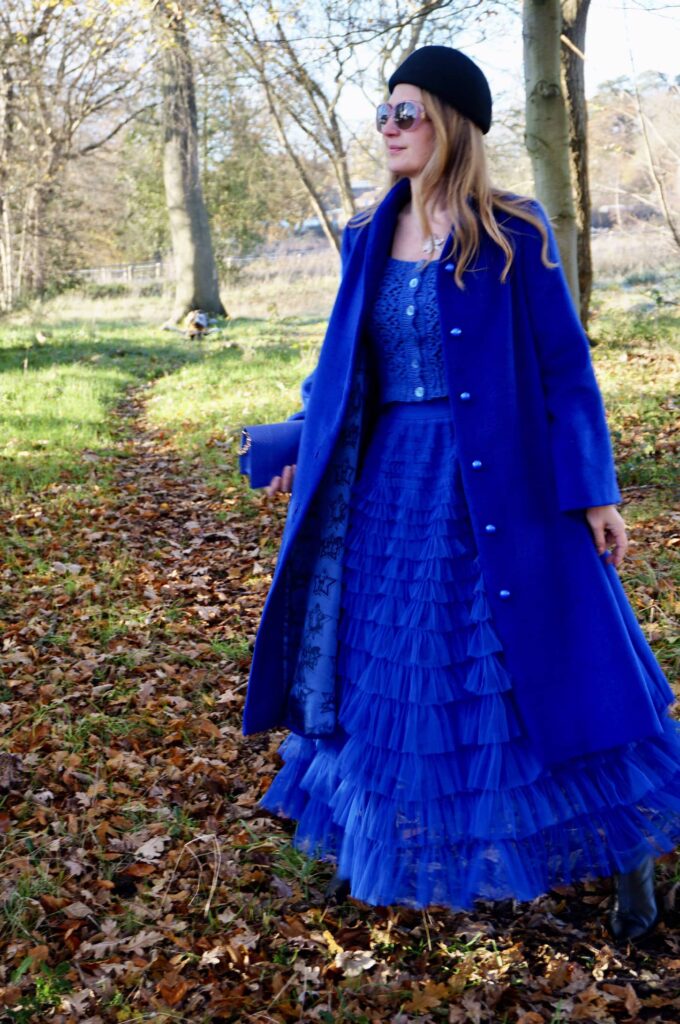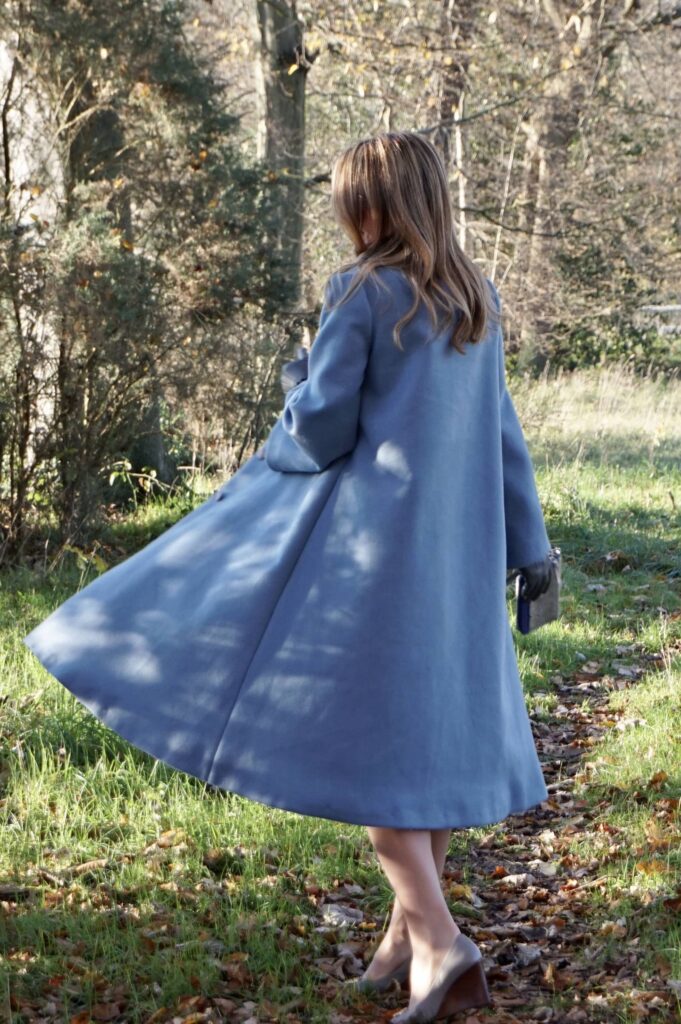 Dreaming of a Marvellous Mrs Maisel wardrobe…
I recently discovered the Prime Video series « The Wonderful Mrs Maisel ». And there is now nothing more than I want to do than replicate Mr's Maisel's entire wardrobe! The series is set in the last 1950's and Midge Maisel has just the most wonderful collection of fit-and-flat dresses … and all the swing coats to go with them of course!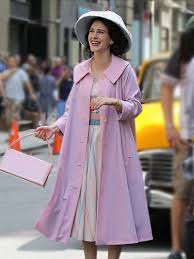 Before discovering Mrs Maisel, It though only princess coats were appropriate for fit-and-flare dresses. I had the perfect pattern, the Princess Coat by Charm Patterns,. But I only ever made it in its peplum version because the full-length one just requires so much fabric! (about 6m…)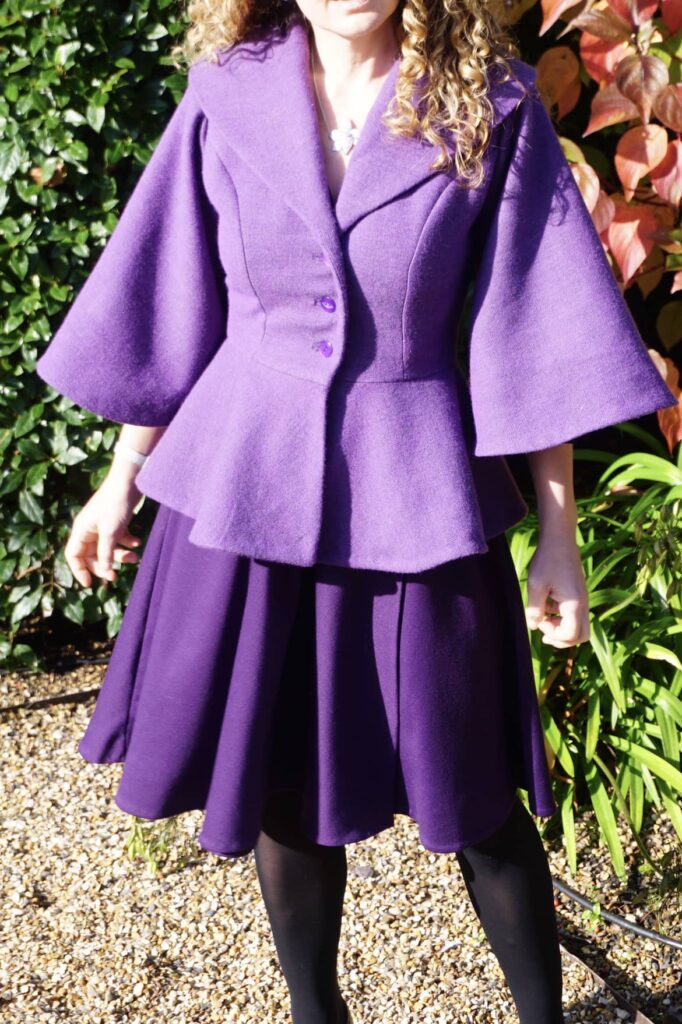 But thankfully Mrs Maisel made me discover a new coat shape, far less fabric-hungry and far easier to wear. And wonderful Gertie of Charms Patterns had the perfect pattern.
Becoming a Patron of Gertie: my best ever idea
Patreon is a membership platform where for a monthly fee, you get access to content from highly skilled creators. I had been eying Gertie's Charm Patterns Patreon for a while, as I adore her style and her patterns are of extremely high quality- and all with bust cup options!
I finally decided to bite the bullet (USD8/month, why did it take me so long?) and got access to the most wonderful treasure trove of patterns. Here are a few of the patterns on my to-sew list.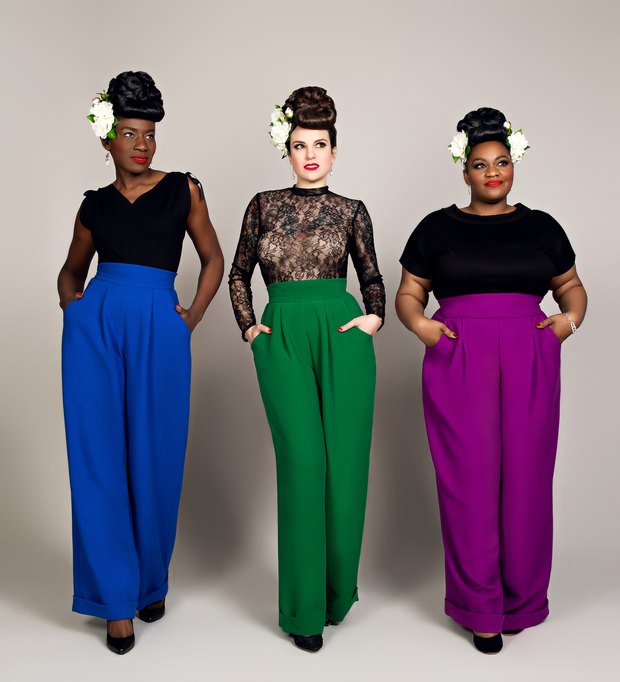 Sewing the Swing Coat Pattern… three times!
Back to my coats! With winter coming and Les Coupons Saint Pierre offering the most wonderful wool fabric in all the colours of the rainbow (back to this later), my first choice of pattern was obviously the Swing Coat. Here is the marvellous picture from Gertie; as well as the pattern line drawings…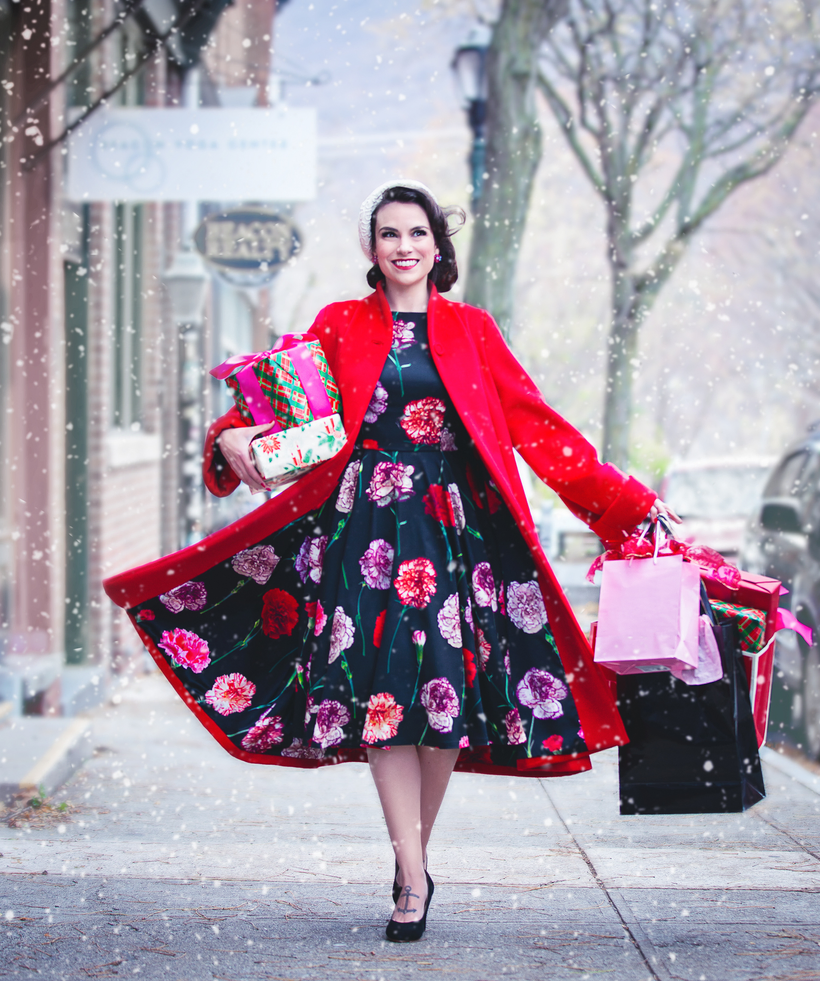 … and here are my own Swing Coats.
First, a duck egg blue coat. This is not a colour I wear a lot but this was meant to be a toile to check sizing, and it turned out very wearable.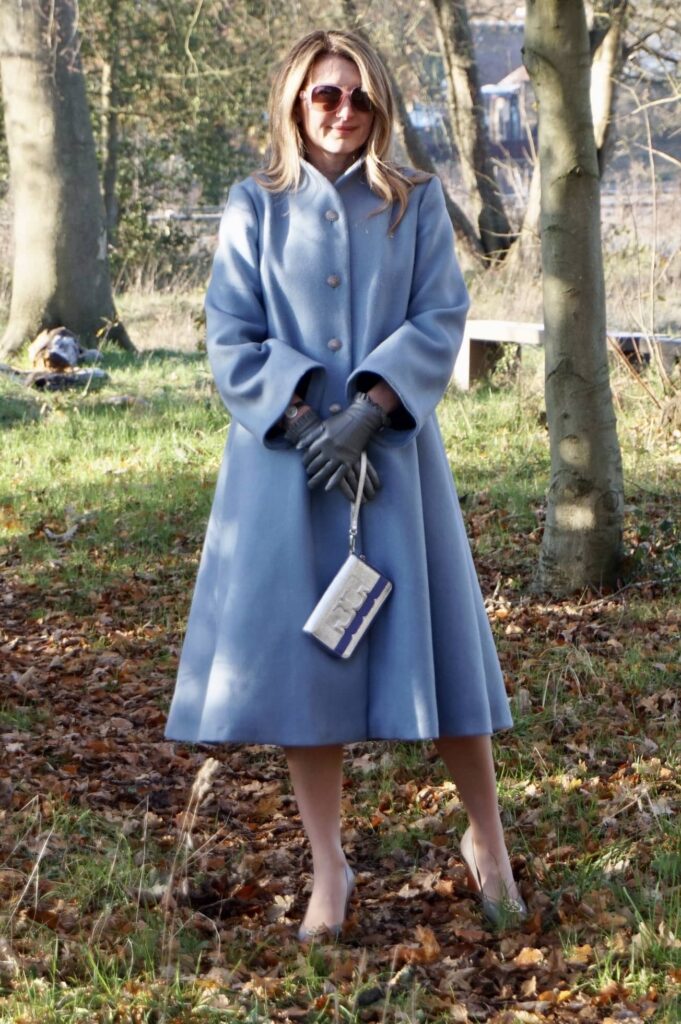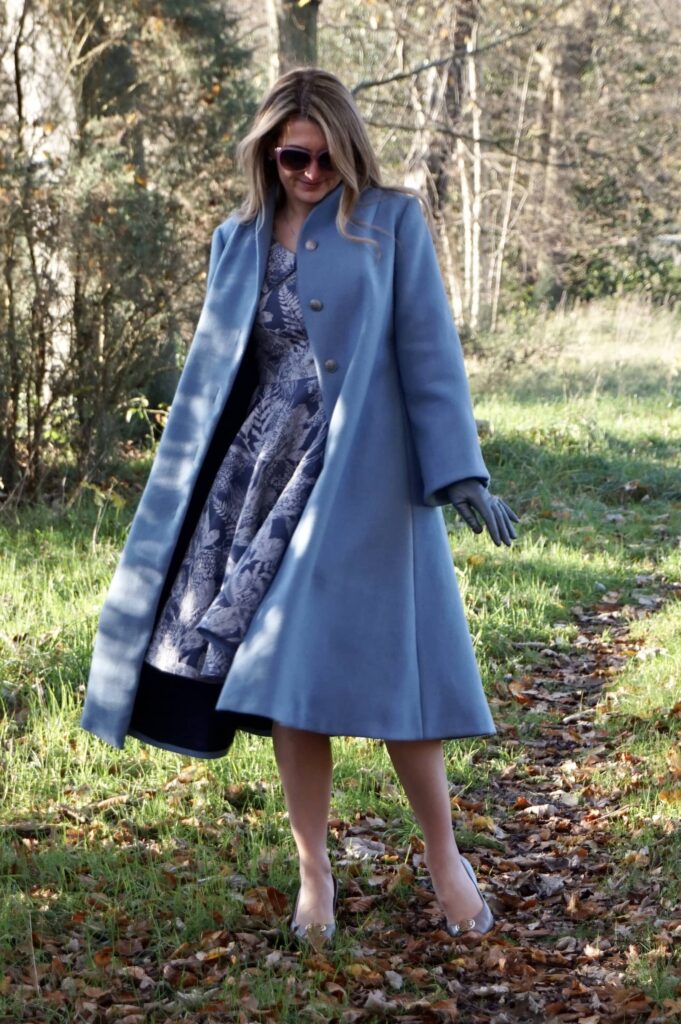 Second, a bubblegum pink Swing coat, with a lining matching my dress. You definitely cannot miss me at mass (the priest commented last week, very funny) but I just love it!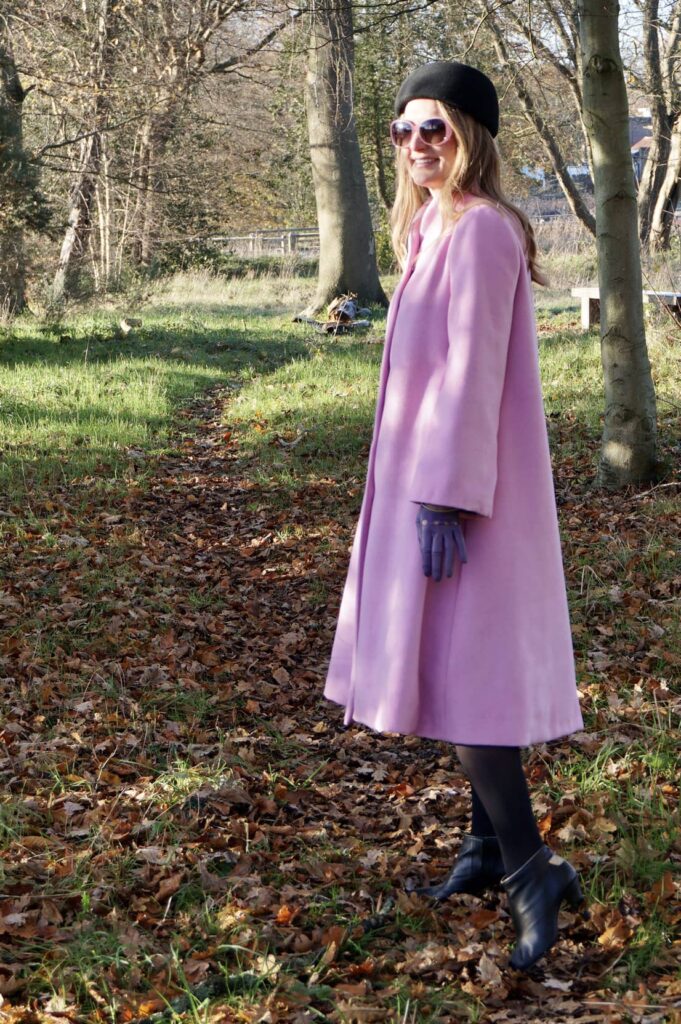 And third a royal blue Swing Coat, with its own funky lining. Another colour I adore and which I definitely should sew more often.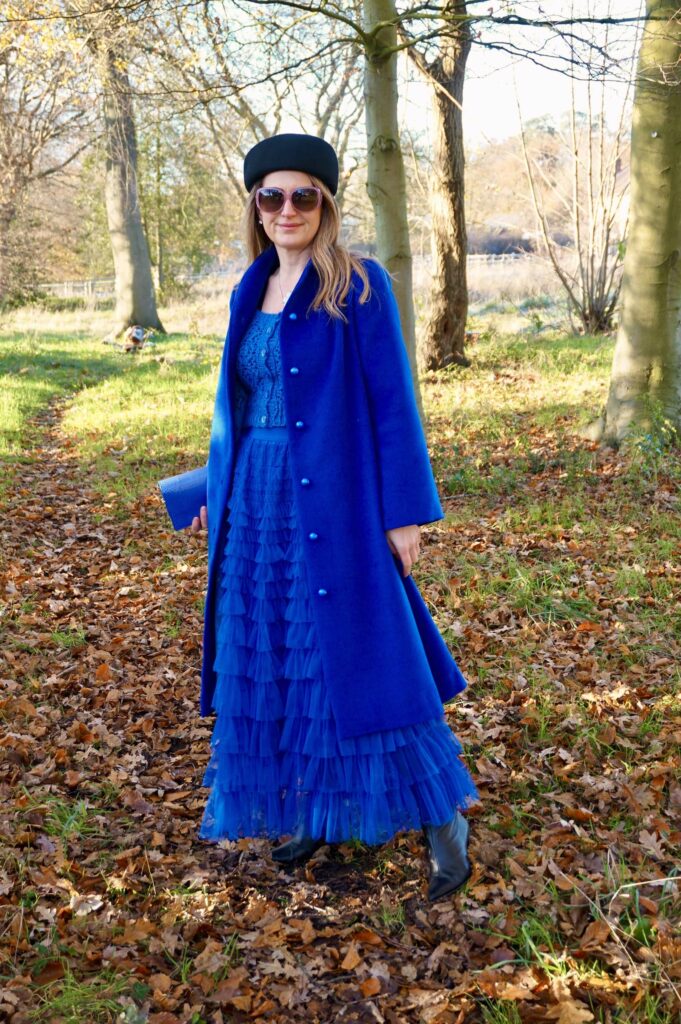 Cham Patterns Swing Coat review
Charm Pattern's Swing Coat is a 1950's coat with fitted shoulders avoiding any sense of bagginess; an A-line shape which accommodates all skirt shapes (full circle included!); and mid-calf length which works for knee, midi and floor-lenght skirts alike.
I absolutely adore this pattern (as you can probably tell from my three versions sewn over as many weeks) for several reasons:
The shape is absolutely perfect for my style, which revolves a lot around fit-and-flare dresses of various skirt lengths.
This is an extremely easy make, with a limited number of pattern pieces and no huge technical difficulties – as long as your sewing machine decides to collaborate when it comes to buttonholes!
The pattern is of amazing quality. It is drafted to perfection to fit all body shapes thanks to inclusive sizing and bust cup options. It as crystal clear written instructions and even a full video. Lastly but most importantly for a winter coat, it is fully lined.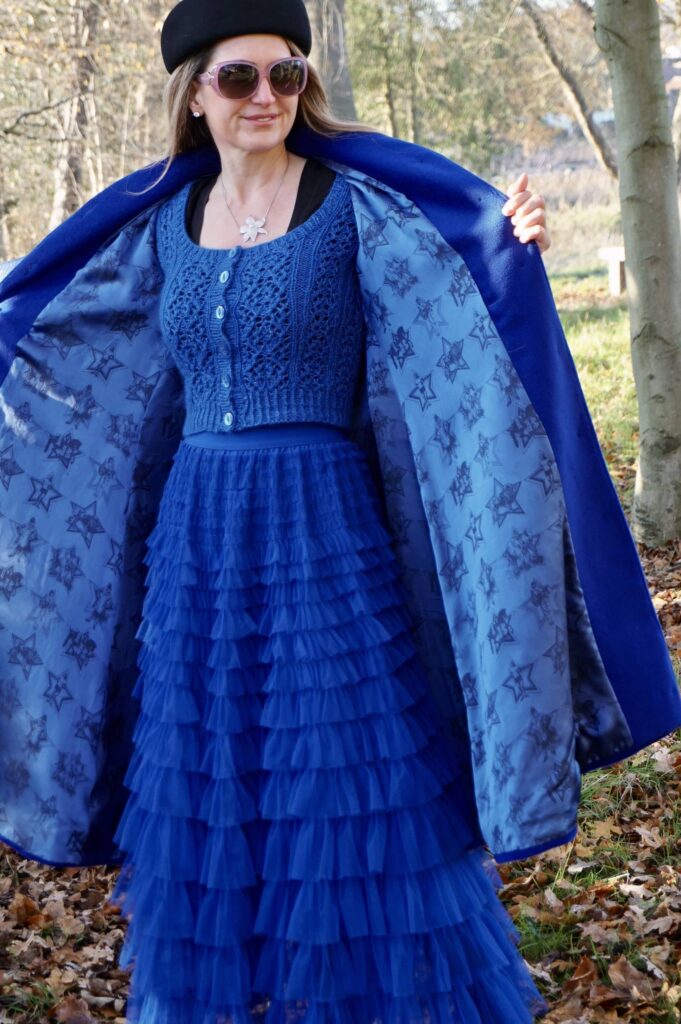 The only two slightly negative points for me are:
the recommended sizing, which runs a bit large;
and the way to attach the lining at the bottom – by hand, which takes forever and can result in the lining pulling to coat up )many trials and error here).
The two changes I made to the pattern (for all three coats) were the following:
removing the sleeve cuffs, which I think give the coat a very heavy look;
adding more buttons , so that I can fully button down my coats in the winter – my buttonless purple coat taught me a good lesson on this front!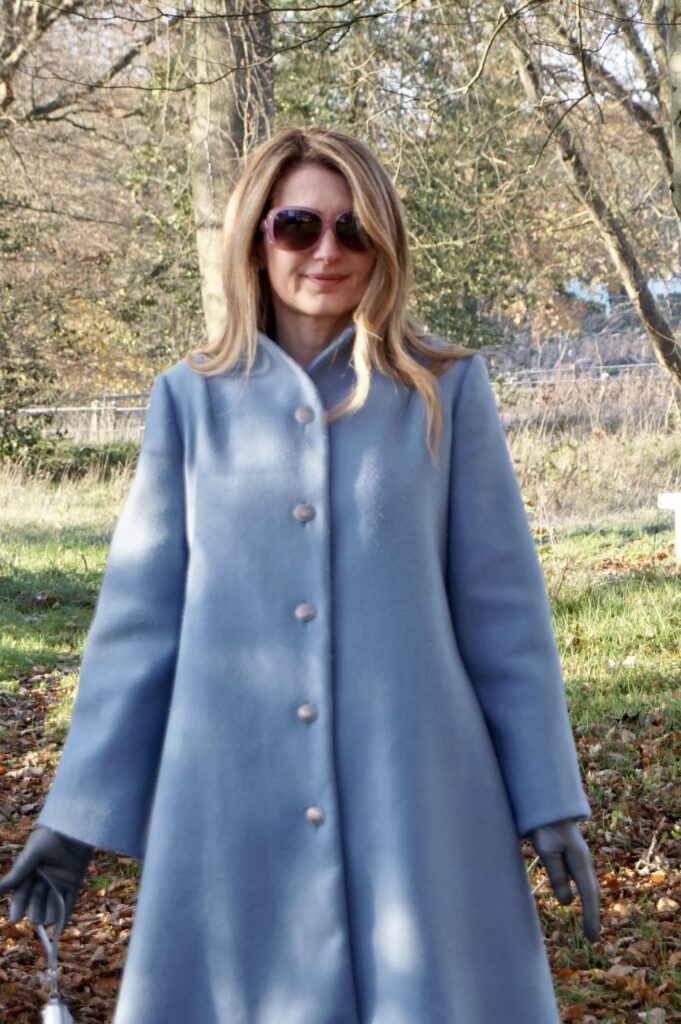 Stumbling upon the most gorgeous fabric
Finding reasonably-priced wool in the UK is a struggle. So while looking for coat fabric I came back to my try-and-tested French online shops.
And I was the luckiest person on hearth! Les Coupons Saint Pierre had just received the most amazing collection of "Pop Wools" (as they called them), in all the colours of the rainbow. Not only were they a bargain (€30 for 3m) but they are the most incredible quality: 70% wool, with a soft hand, super warm and they do not pill (pilling is my hate pet).
Sadly they are only very few colours left in stock at the time of writing; but I managed to order A LOT… and make more than coats.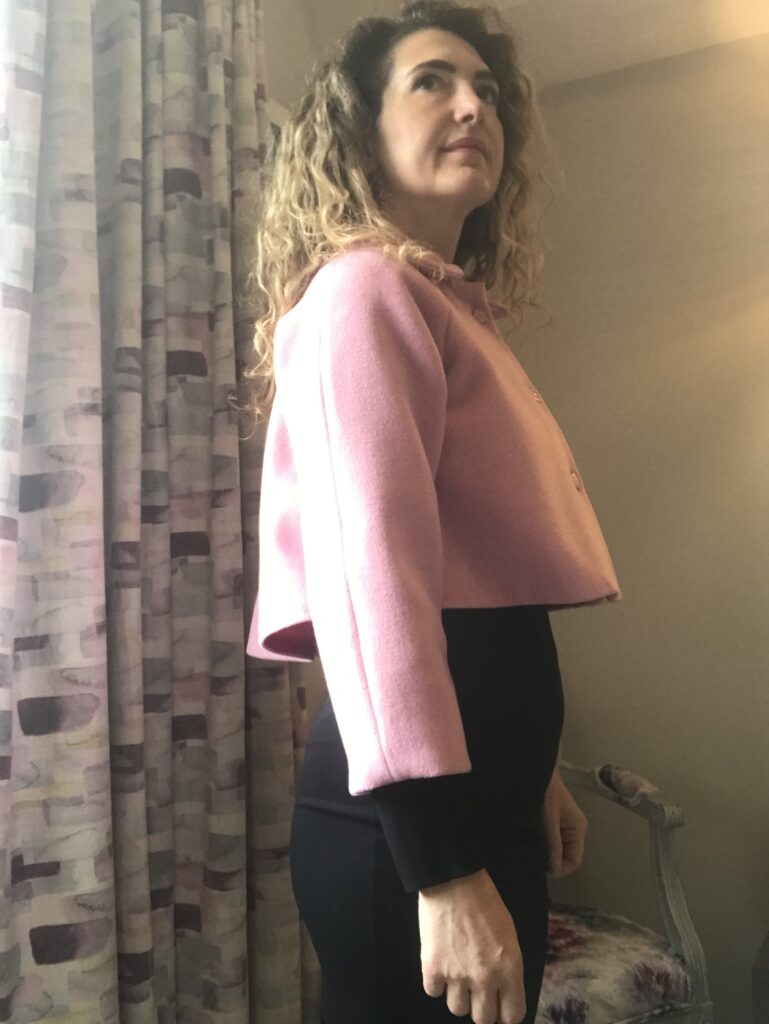 Conclusion
As you have probably guessed, I am absolutely over the moon with these coats. I still have three more colours of the Pop Wool and I am very tempted to turn them all into Swing Coats… Time will tell!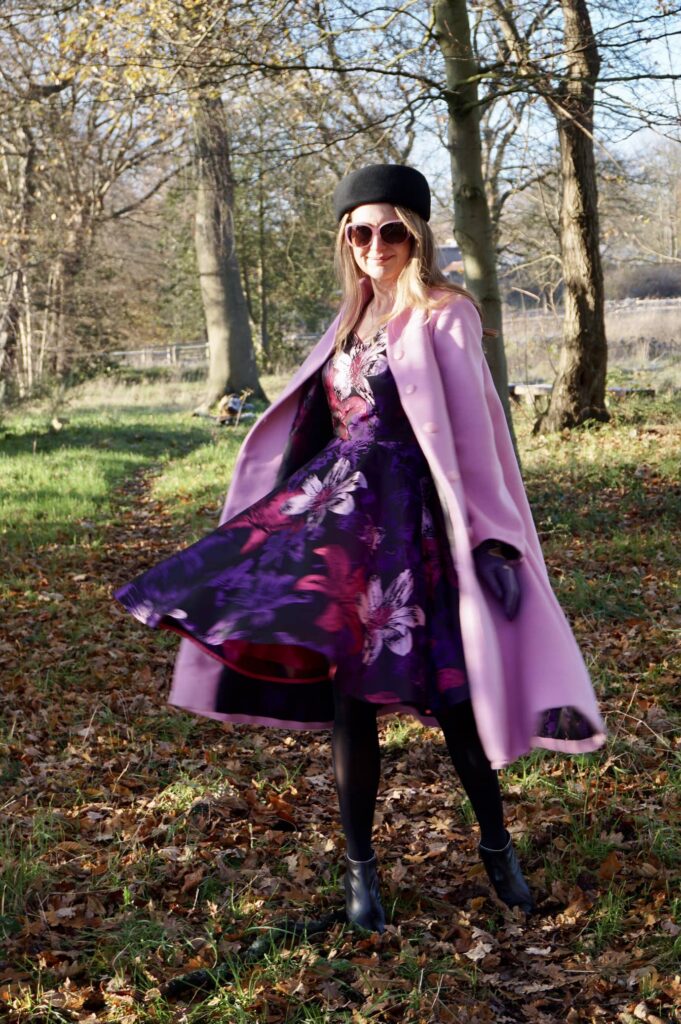 ---
4 responses to "Sewing the Swing Coat by Charm Patterns"