Sewing the M7974 dress for Autumn
I cannot believe I have neglected my beloved blog for so long! The weather has been for too gloomy for outside picture. And life has been busier and more stressful than ever (we are building a house, do I need to say more?)… Never mind, here I am with a new version of the M7974 dress, in a perfect Autumn palette: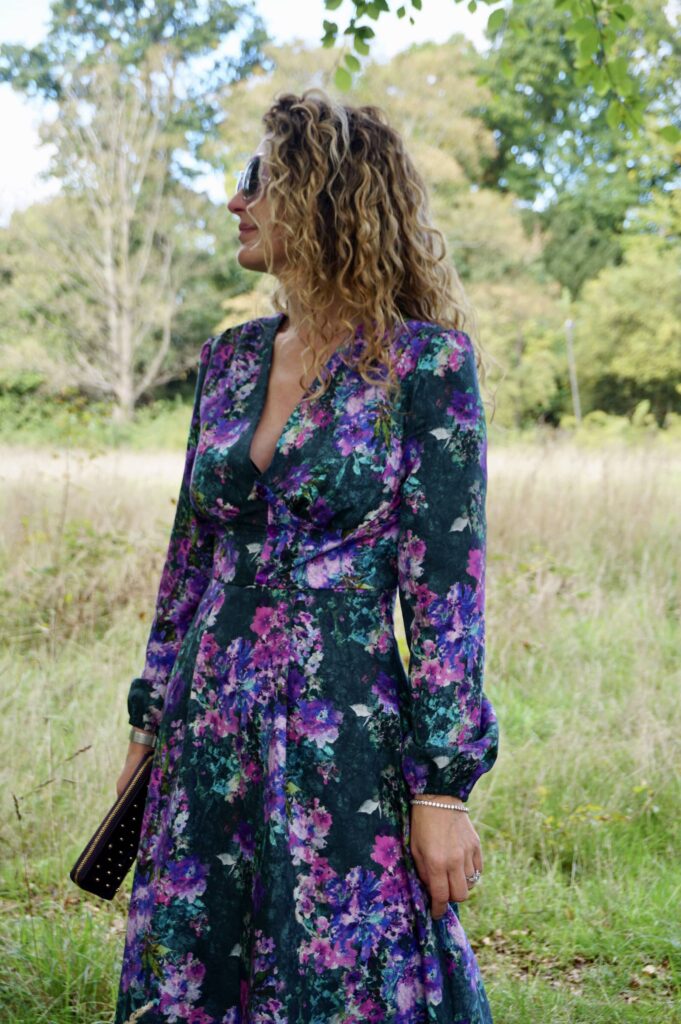 Before you ask, the fabric is a gorgeous silk crepe from Selvedge & Bolt. I boughtit as a pre-order in June and sadly not available anymore. It has all my favourite colours and I am in absolute awe!
M7974 pattern review
The M7974 dress pattern was published a few years ago, when romantic buttoned dress were all the rage. It was immensely successful and followed by many (many many) other similar patterns – such as the Orchidee Dress by Deer & Doe and the Millions Button Dress by Daria Pattenmaking.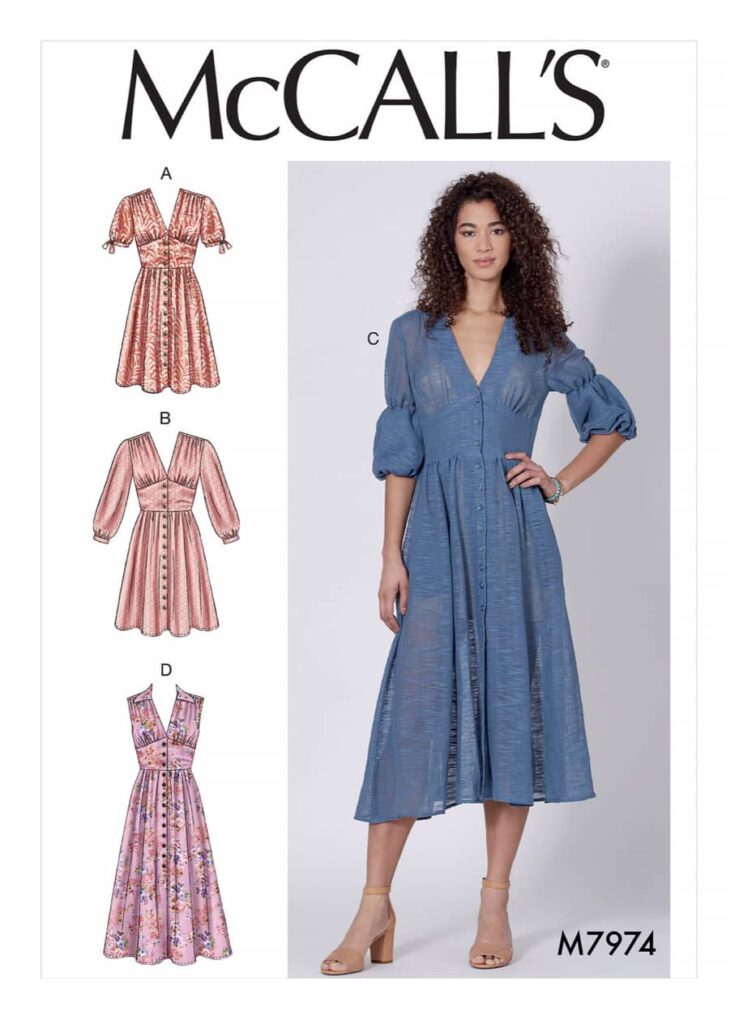 My major reservation about this type of dress is the bust fit. For the dress to sit perfectly at the bust, either you are lucky to be the perfect patterned bust cup. Or (more likely) you will need to peform a FBA (full bust adjustment) or SBA (small bust adjustment), as none of the patterns are offered with cup options.
For my first version of this pattern, I made no FBA and you can see that the bust seam sits too high. What you cannot see is that I have very little room to move my arms…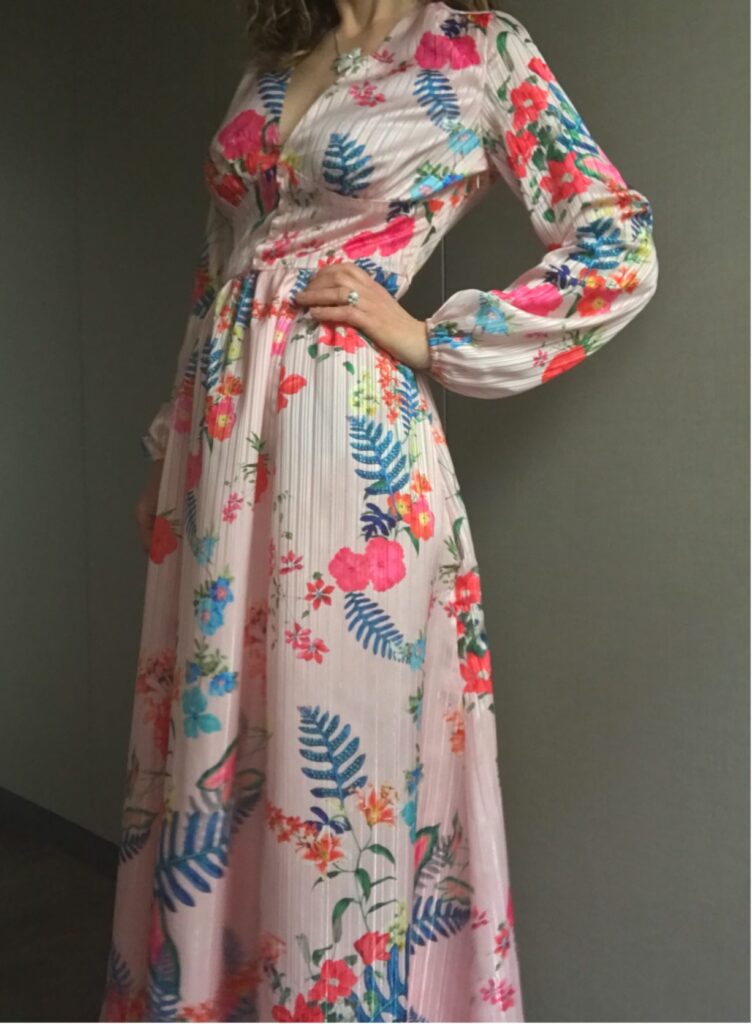 For my second version, I improvised a FBA but it lowered the décolletage to uncomfortable levels… without lowering the bust line enough, very annoying!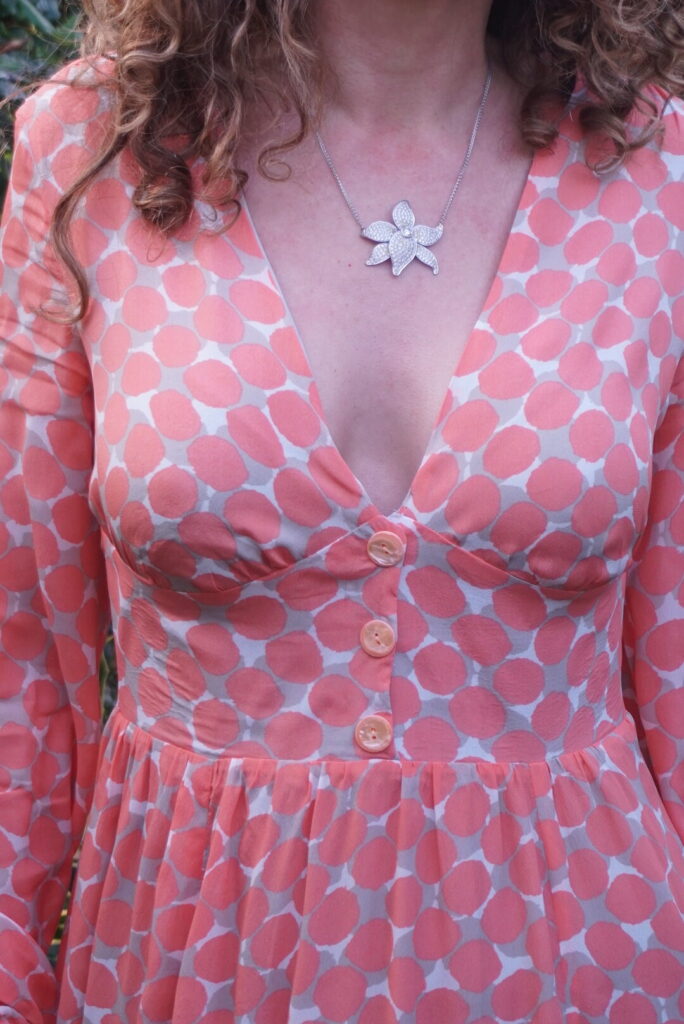 This time, not only did I allow more room in the upper part of the bodice; but I also took room off in the lower part, which seems to have done the trick… It only took me three years to get it right!
A few changes I made to the pattern
Appart from the FBA, the other changes I made versus the original pattern are the following:
I used the skirt from the V9253 dress, which I find utterly flattering with it elongated silouhette;
I used the sleeves from the Magnolia dress, more appropriate for cold weather in my view.;
and I added a side zip as I had given up the front buttons of the skirt.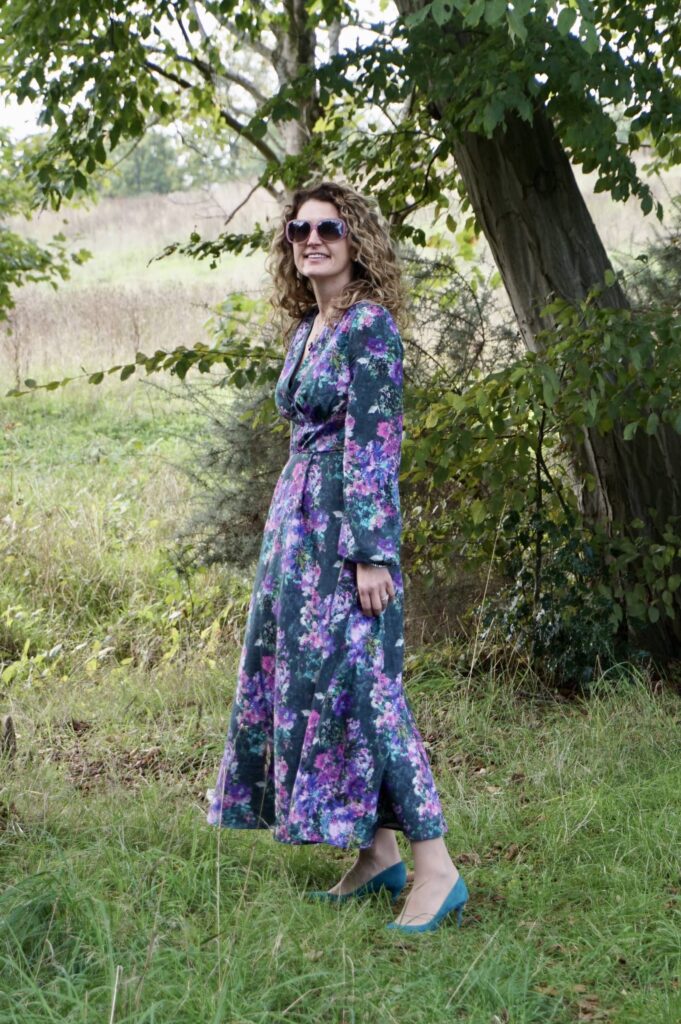 Conclusion
I am very happy with this dress and even happier to be back on the blog! Hopefully many more articles to follow soon, as I have been very productive in the atelier!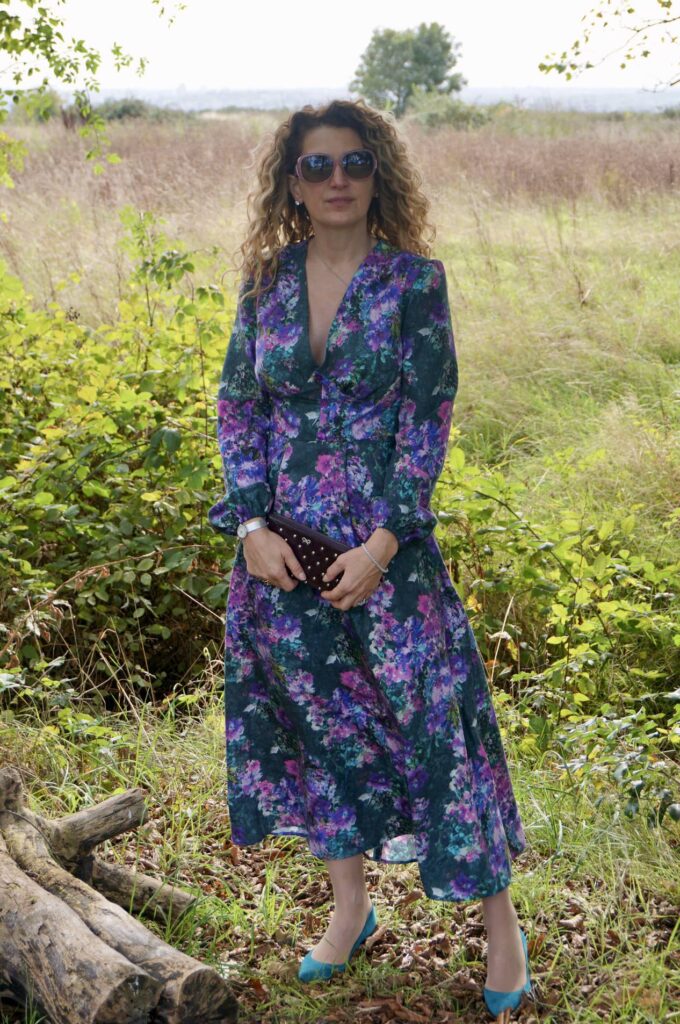 ---
4 responses to "Sewing the M7974 dress for Autumn"