Taking the V9253 dress from summer to winter
You will remember that the V9253 dress was one of my favourite patterns of summer 2020 (you can see my two versions here and here). So much so I promised myself to make it into a winter version. And here it is, warm and cosy!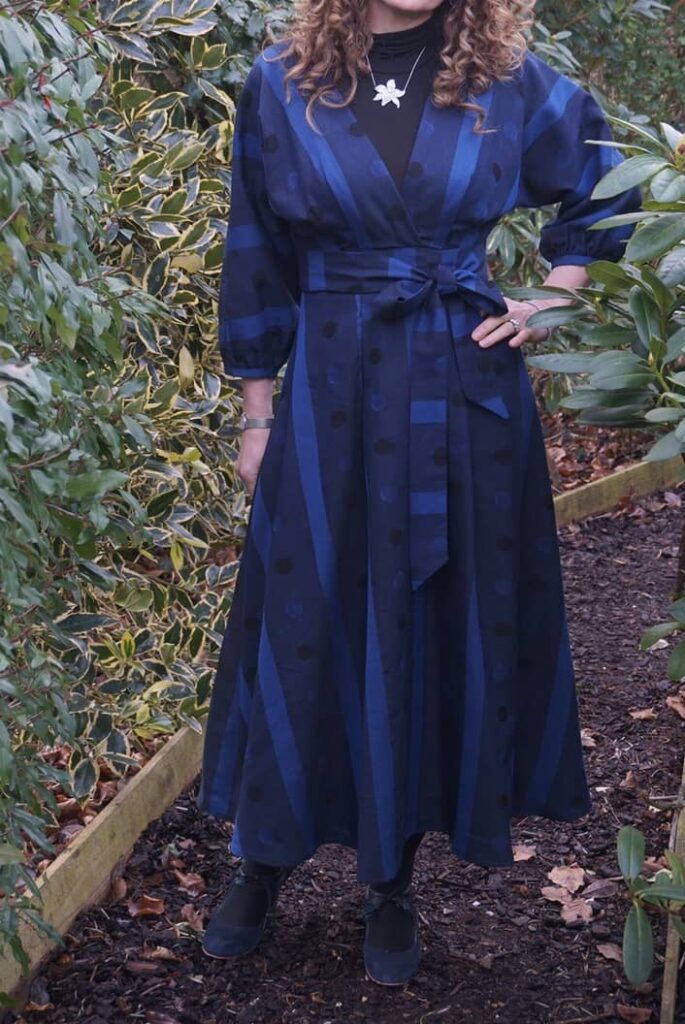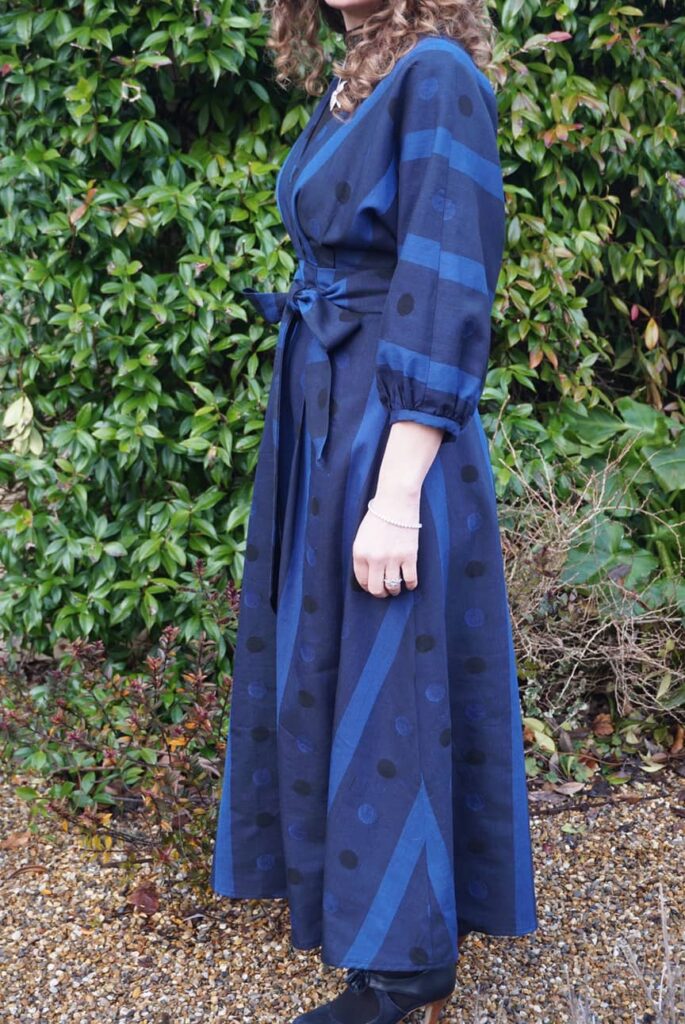 Using wool suiting… for a summer pattern!
The V9352 pattern is definitely designed to be made for summer, in lightweight fabric. This is visible from the enveloppe drawing…
… and this is definitely what I used for me summer versions:
However, I thought wool suiting would work well for a winter version. I love this fabric quality for winter dresses, as it is warm without being bulky and very easy to work with. Actually I have already used it quite a bit in the past!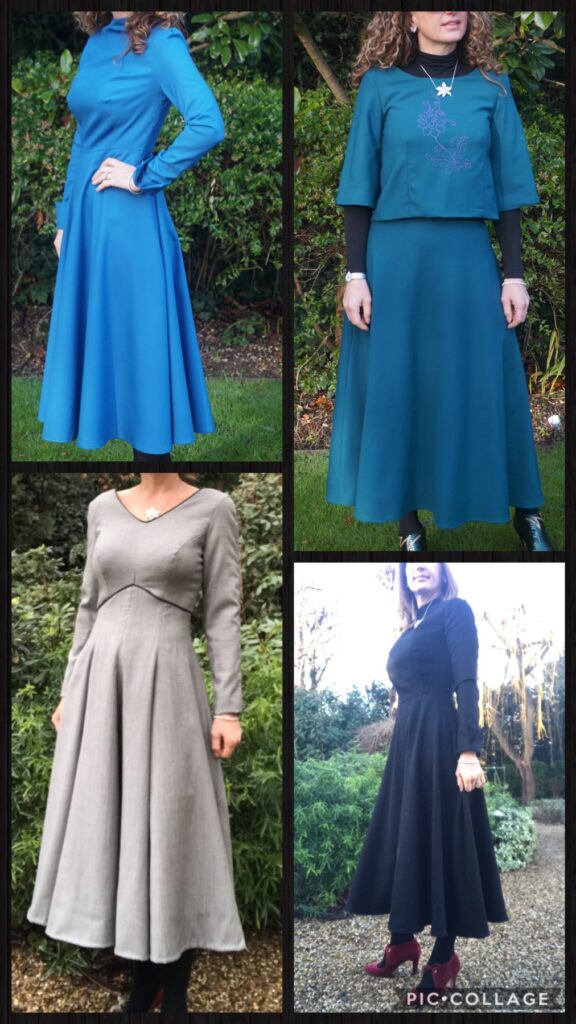 The fabric used from this dress is from Bennytex, my main source of very good quality wool at very good prices. The weight and composition are always specified on their website so no nasty surprises. Another of my trusted wool sources is Croftmill, although their prices are definitely higher.
I had bought this fabric a while ago and was scared to use it due to the pattern matching needed with all these stripes. I definitely did not do the best job here (I forgot about the sleeves!!!) but it does not bother me too much as the front and back are somewhat acceptable…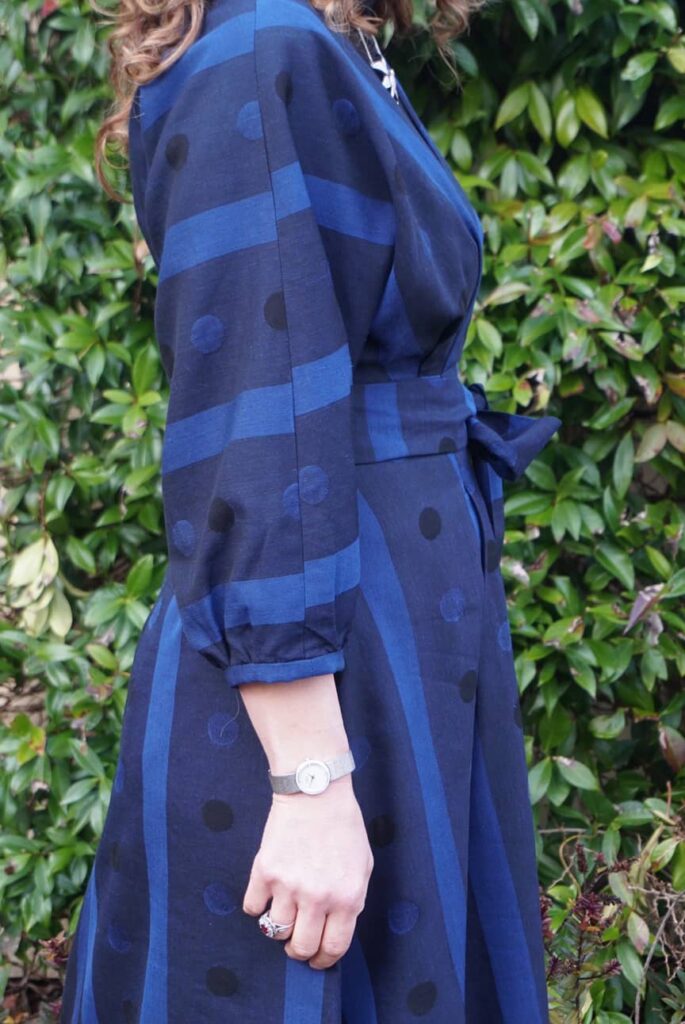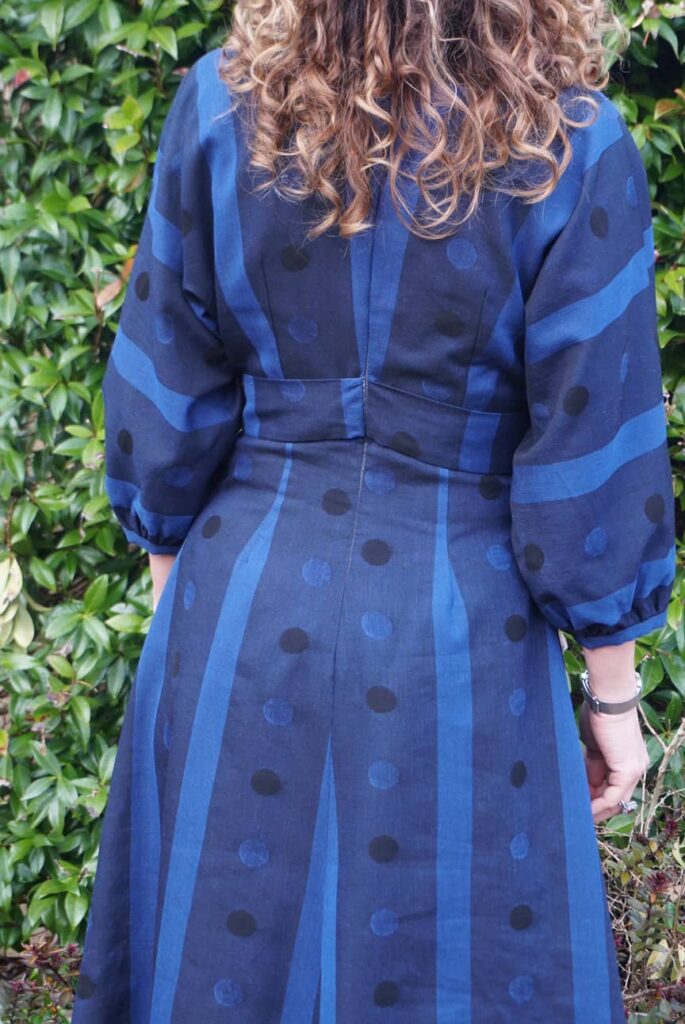 Tweaks the original pattern
I made four changes to the original pattern.
First, my usual size 10 fit perfectly except at the bust (I am an E cup, which creates constant FBA headaches). So… like for my previous two dresses I made an FBA. Here is a picture of the modified bust piece, it makes the change quite explicit: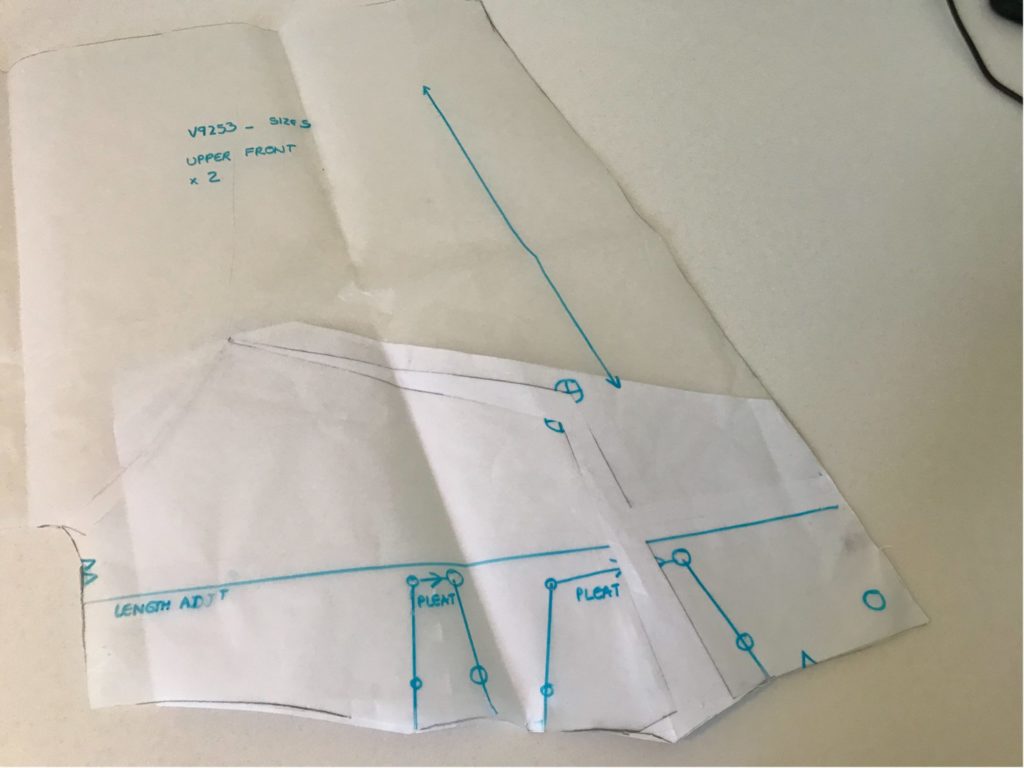 Second, I had been quite bothered by the very low neckline on my summer dresses. So I 100% copied my sewing crush Emily Hallman (do read her wonderful article) and raised the neckline by adding 3cm /1 inch at the bottom of the neckline, which progressively blends in as you move up.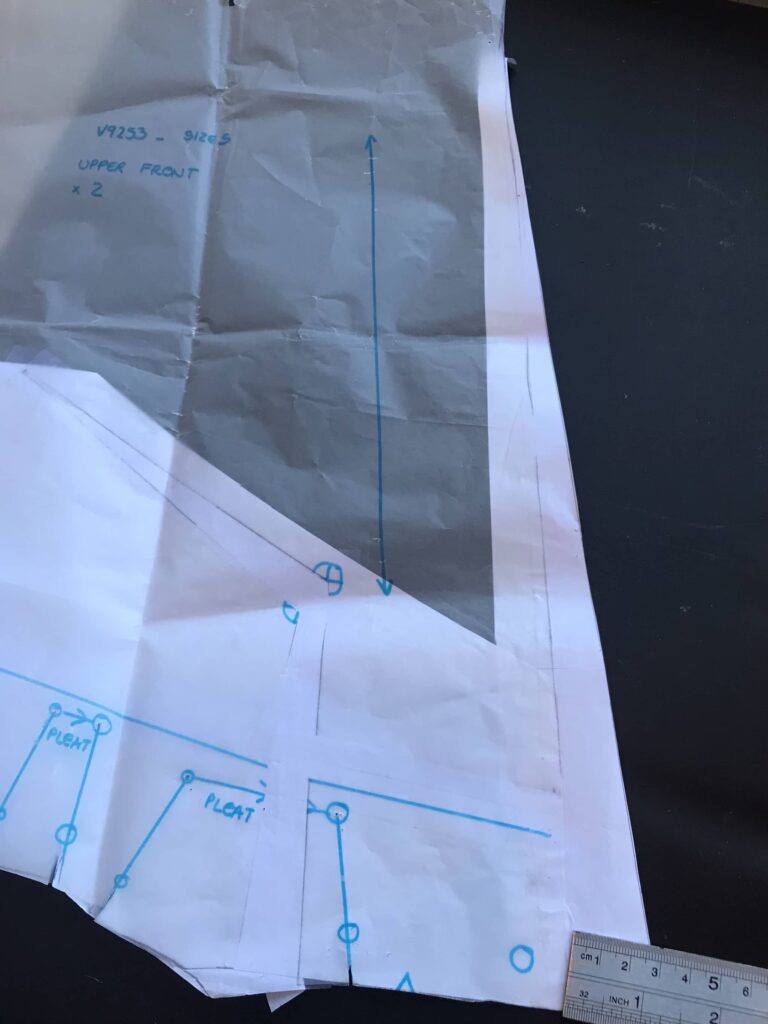 This creates a faux-wrap effect at the bodice, which works wonders for more modesty!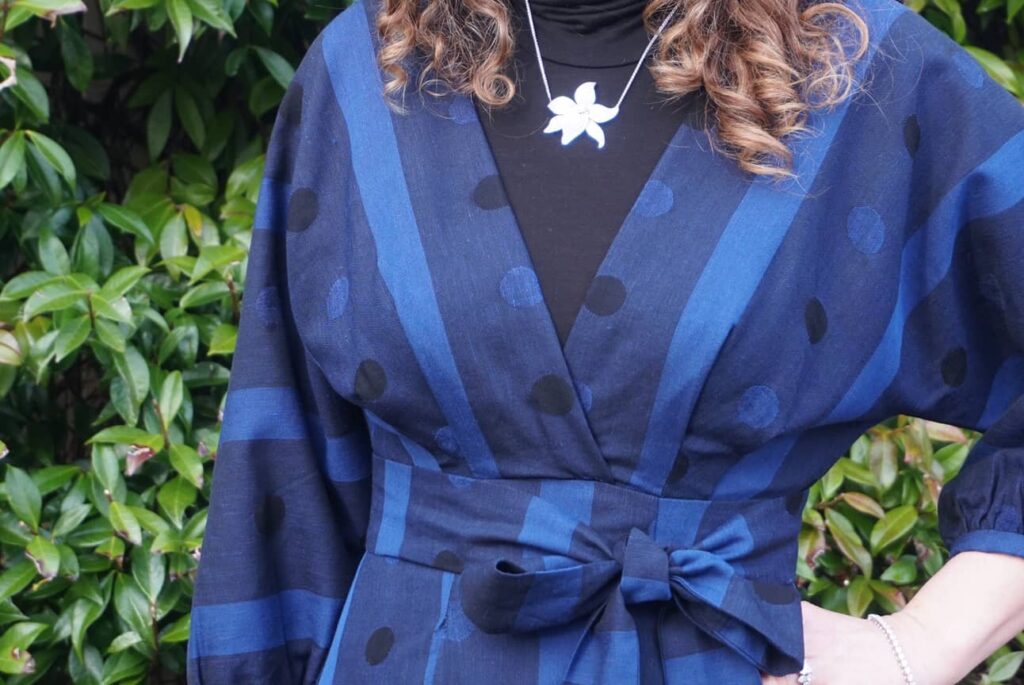 Third, I also copied Emily Hallman for the sleeves. She made another version of this pattern, sadly only shown briefly in her Instagram stories, where she gathered the sleeves with a bracelet – and so I did the same (while also lengthening my sleeves by 5cm).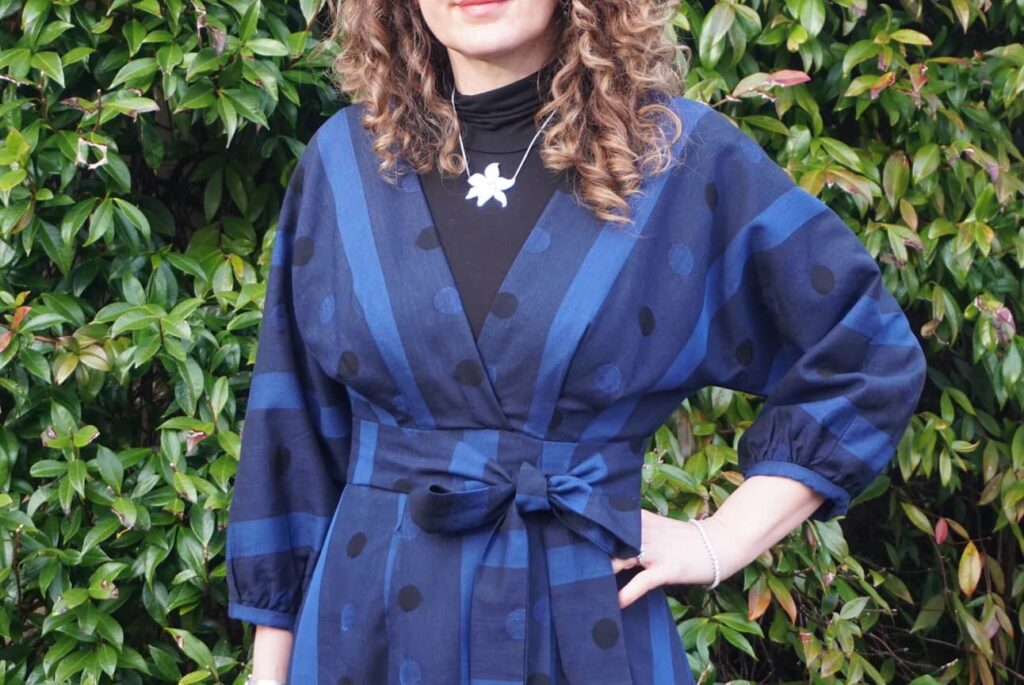 Lastly, I fully lined the dress, because I am a lining addict as you know… Actually, this is mainly to avoid the wool against skin effect, which I cannot bear. Here is the reverse of the dress (sorry for the ugly pictures!):
The one thing I should really have changed and which I didn't is the positioning of the belt. Each side of the belt is inserted at the back, before sewing the back zip. As result, it pulls on the zip when the belt is tightened – which make the invisible zip very visible (especially when you have run out of matching zips)! Oh well, next time…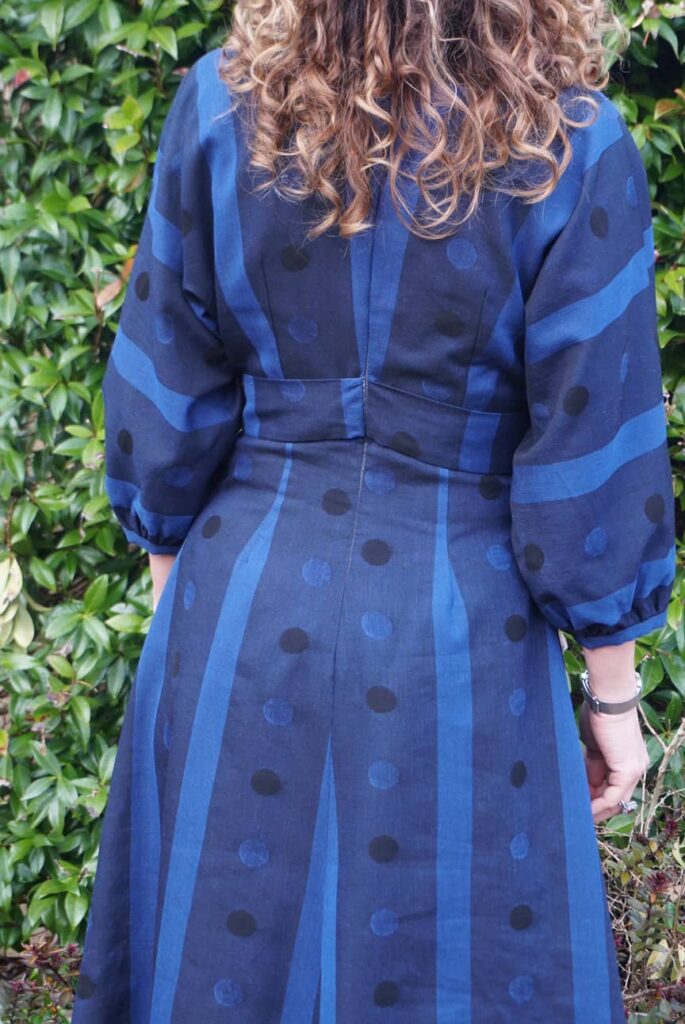 Conclusion
Despite the belt issue, I am very pleased with this dress. It is incredibly comfortable despite its fitted look, as the waist ease is just perfect and the sleeve shape is super comfy. To make it even cosier despite its very low neckline, I wear it with a turtleneck thermal bodysuit and 40-denier tights – pretty much my uniform under all my dresses this winter.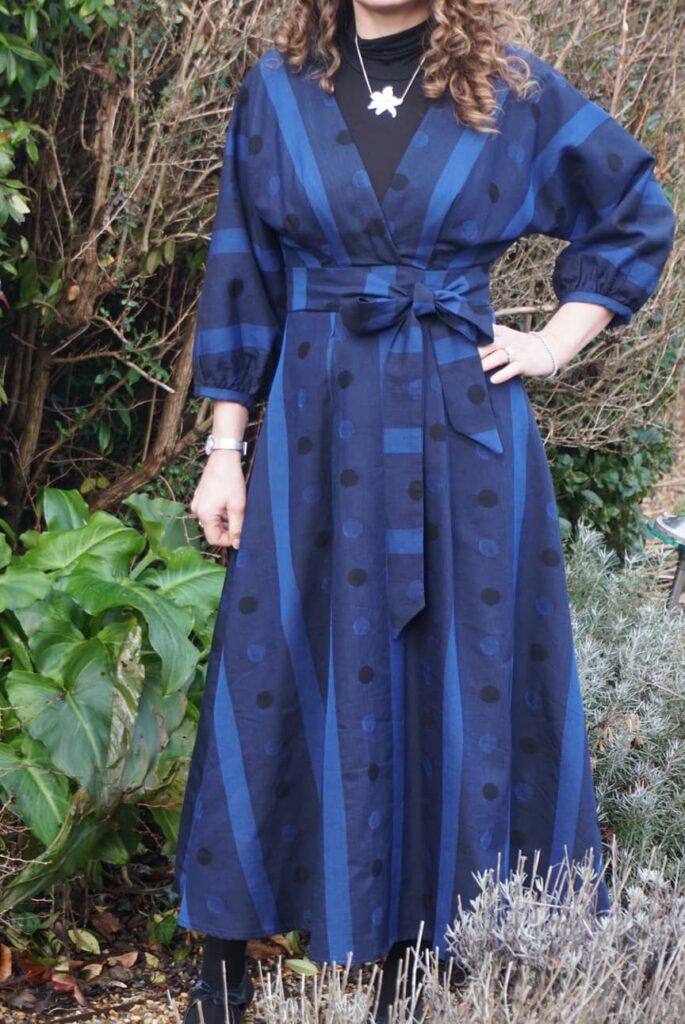 ---