Three Cara dresses for my teenager
Let's change a bit of color-scheme and style on the blog! Today I'm showing you the dresses I made for my teenage daughter for the winter, using the Cara pattern by La Maison Victor.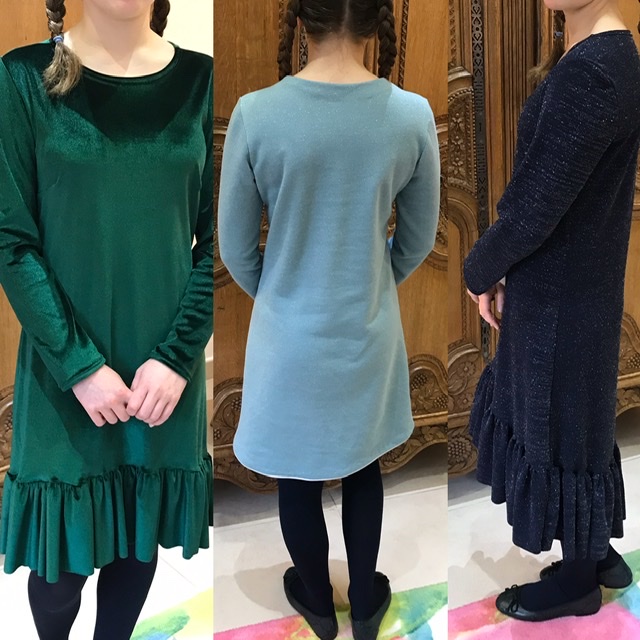 Sewing for teenagers is a minefield (and I refuse to make jeans or cropped hoodies!) and I was amazed she was so pleased. So my recommendations are the following:
let them choose the fabric;
discuss shape AT LENGTH with them – contrary to me, my daughter hates anything that is too adjusted; and she won't wear anything above the knee either;
if one works make several of the same! But with easy variations – pre-approved by your teenager of course!
You may remember I had used the Cara pattern for myself previously, with limited success – for me, the dress was far too wide at the shoulders! Not even to mention the agony of wearing this fabric! (see this article for my moaning about it all).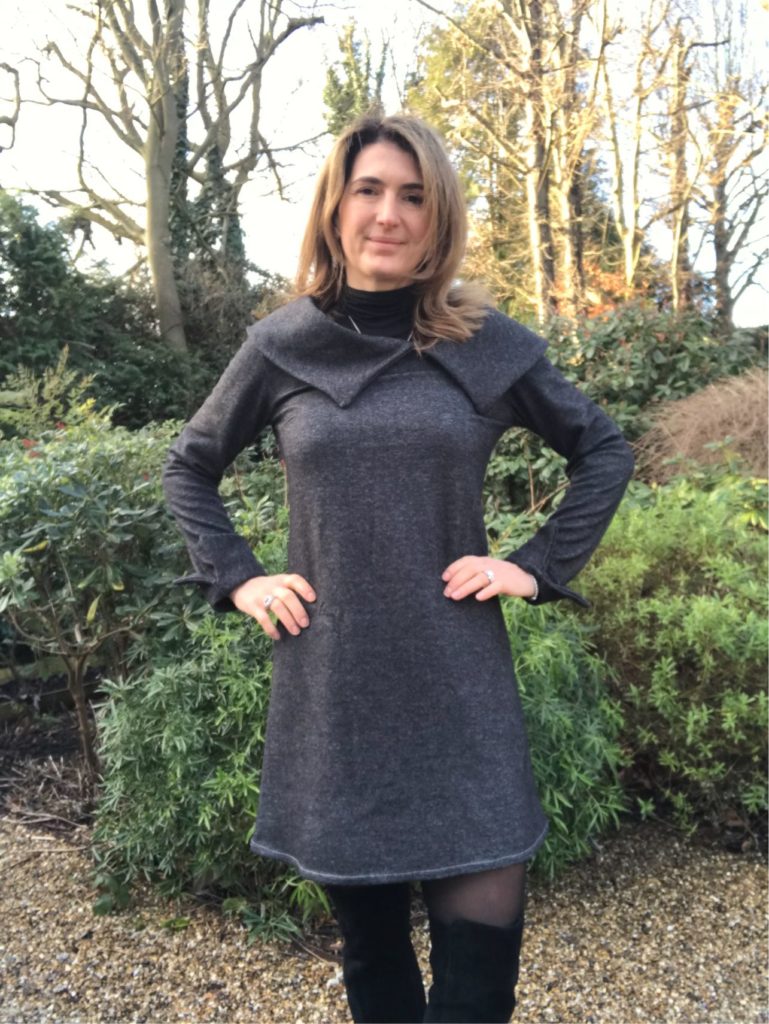 Thankfully my daughter has more standard shoulders than me; and otherwise is currently exactly my size; so I managed to reuse the same pattern pieces, without re-cutting – that said, having two girls, I never cut into a pattern directly, I copy it on tracing paper so that I can reuse it in a different size if need be.
So – version 1: I used a French terry fabric, super soft on the inside, and with silver sparkle on the outside. I added silver piping at the hem – because, well you know, why not!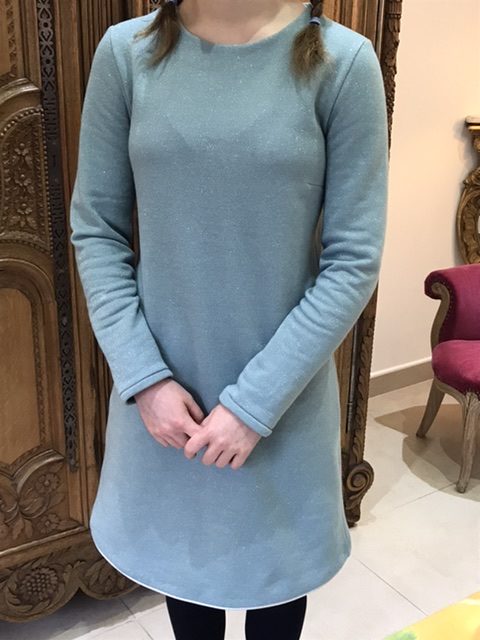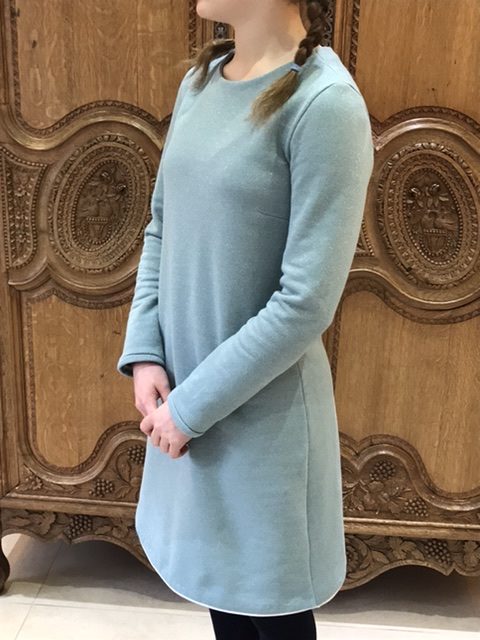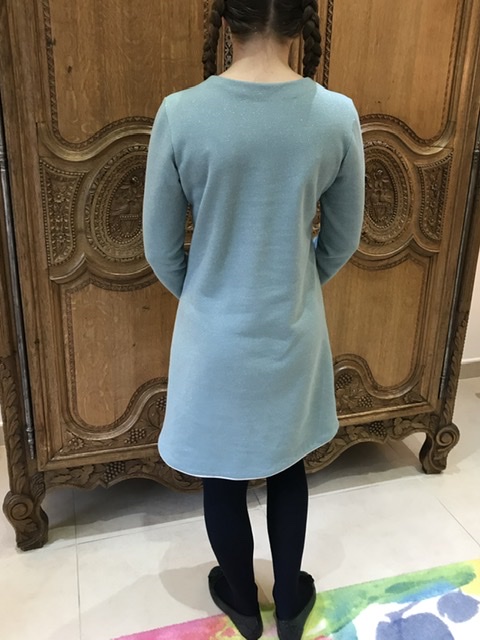 Version 2: stretchy velvet similar to the one used for my collection of Magnolia dresses. I created a curve at the bottom of the dress (15cm off at the highest point); cut a 20cm x 150cm band of fabric and gathered it on one side; then joined both (this is exactly the same technique I used for this dress). No hemming needed here, hurrah!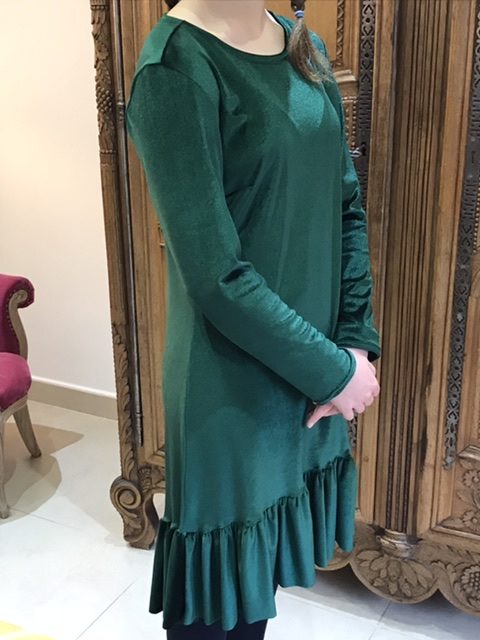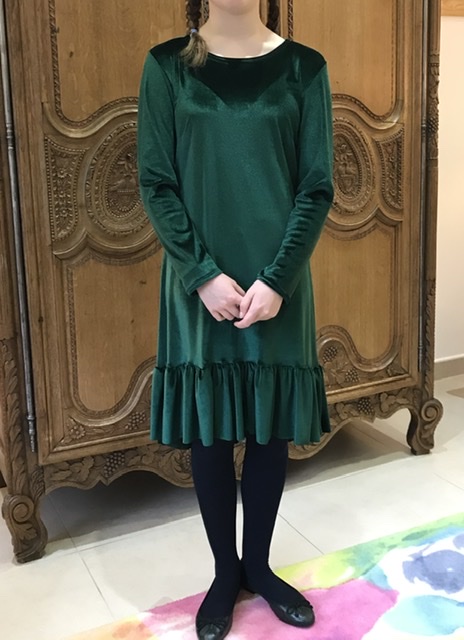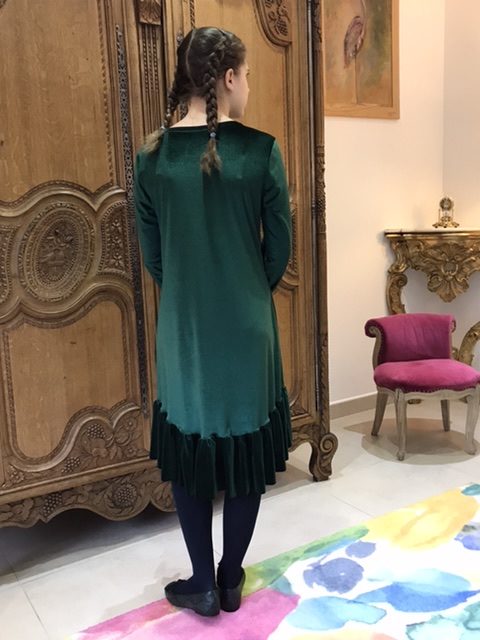 Version 3: another stretchy fabric, here too with silver sparkles. Exactly the same recipe as version 2.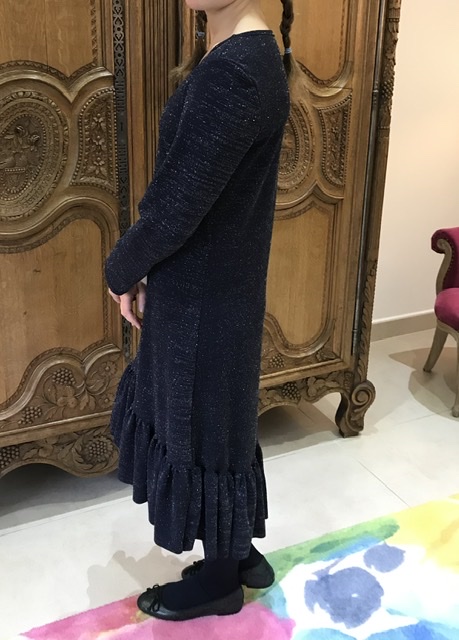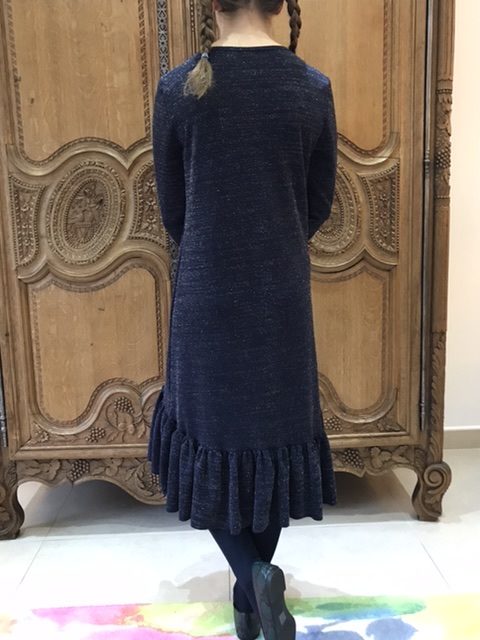 And there we go. Very easy makes and 100% approved by my teenager. Now I need to figure out what the sew her for the summer – maybe a version of this smocked dress, but with shoulder ties? Any recommendation welcome…
---