Cara: quick, easy… but not hugely satisfactory!
This post is also available in: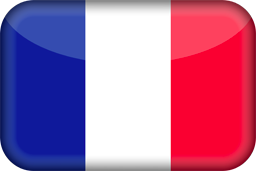 Français (French)
I have been looking for the perfect shift dress pattern for a while, in particular to use up my wool jersey stash. So when I saw the Cara dress from La Maison Victor (Nov-Dec 2018), I got very excited: clean shapes, nicely fitted at the top, only four pieces to put together, the perfect match – or so I thought!
In the end it was quite a disappointment; and a much longer project than expected!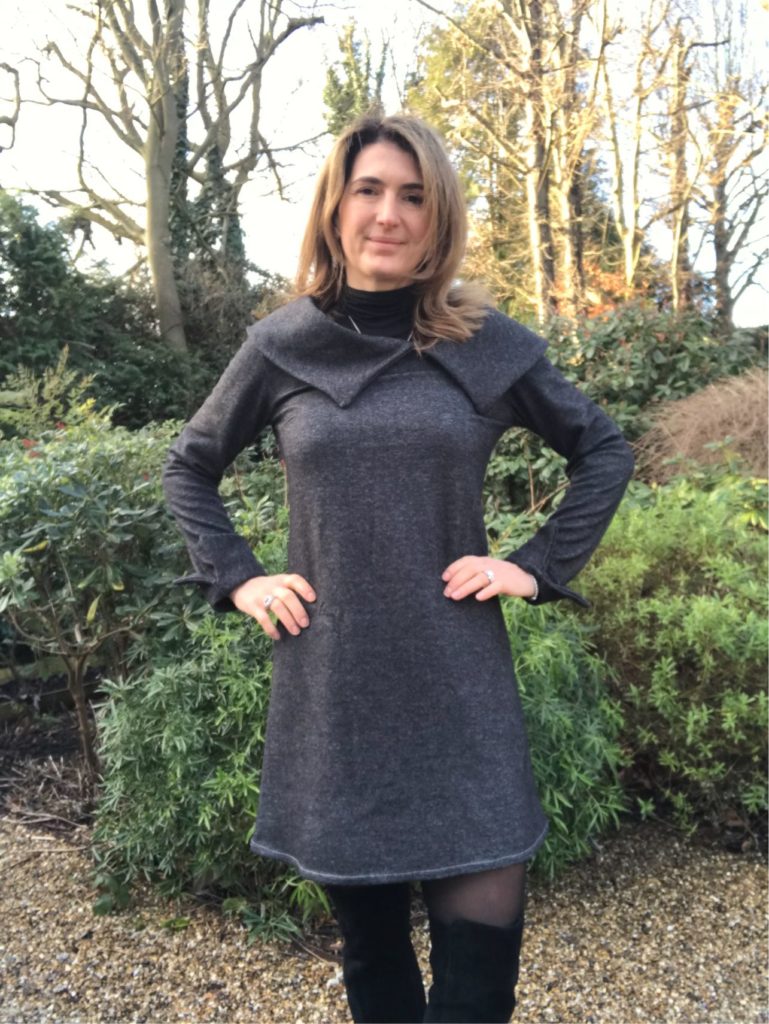 Don't get me wrong, the dress has a few advantages:
the shape is very flattering: it is quite fitted as the top, then gets larger in a nice, soft curve – unlike many other shift dresses, which are either too straight, or go from underarm to knees in a straight triangular way;
the lenght is spot-on for my 1.68m, it perfectly balances the dress – I initially thought it would be too short and addedd 10cm to my pieces but ended up going back to the original lenght;
the sleeves are the perfect lenght and, more importantly, width, here again in perfect harmony with the rest.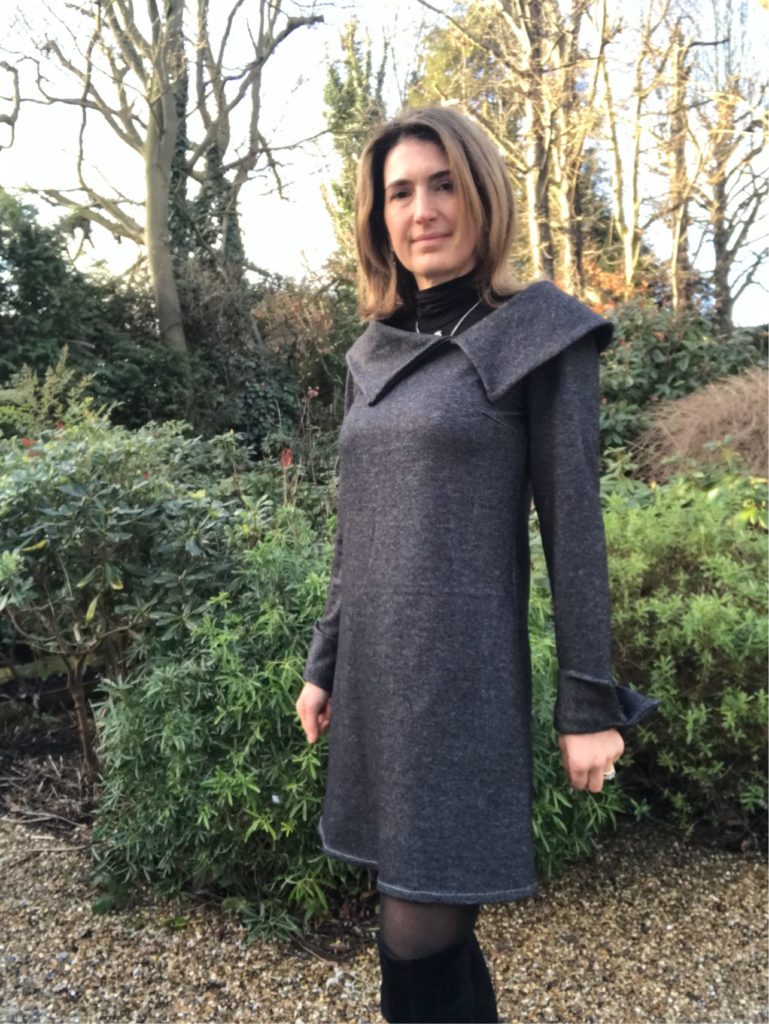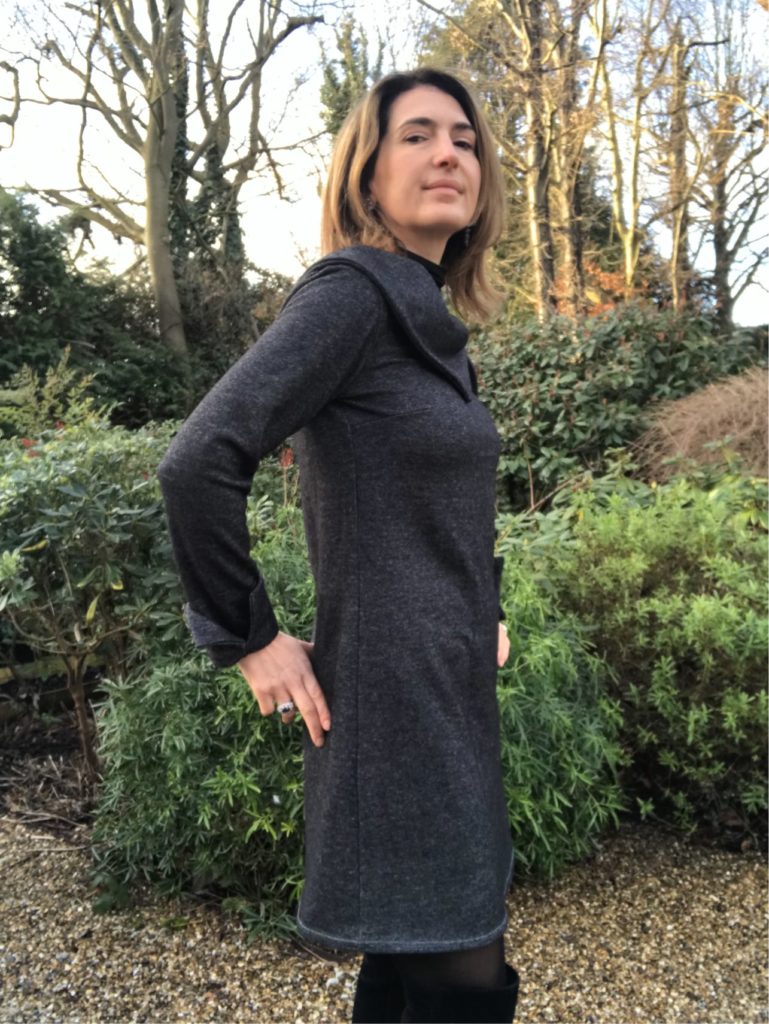 But its main drawback is the sizing: it is far, far too large! According to LMV, I should be a 38; but I know from experience that their patterns are always one size too large for me so I always go for a 36. This time, I even cut a 34 above the arms (then 36 for the rest) – but the shoulders are still dropping, there is a good 1.5cm I could remove from the top of each sleeve!!! I know, a muslin would have told me that… but who would make a muslin for such a simple patter?…. My mistake!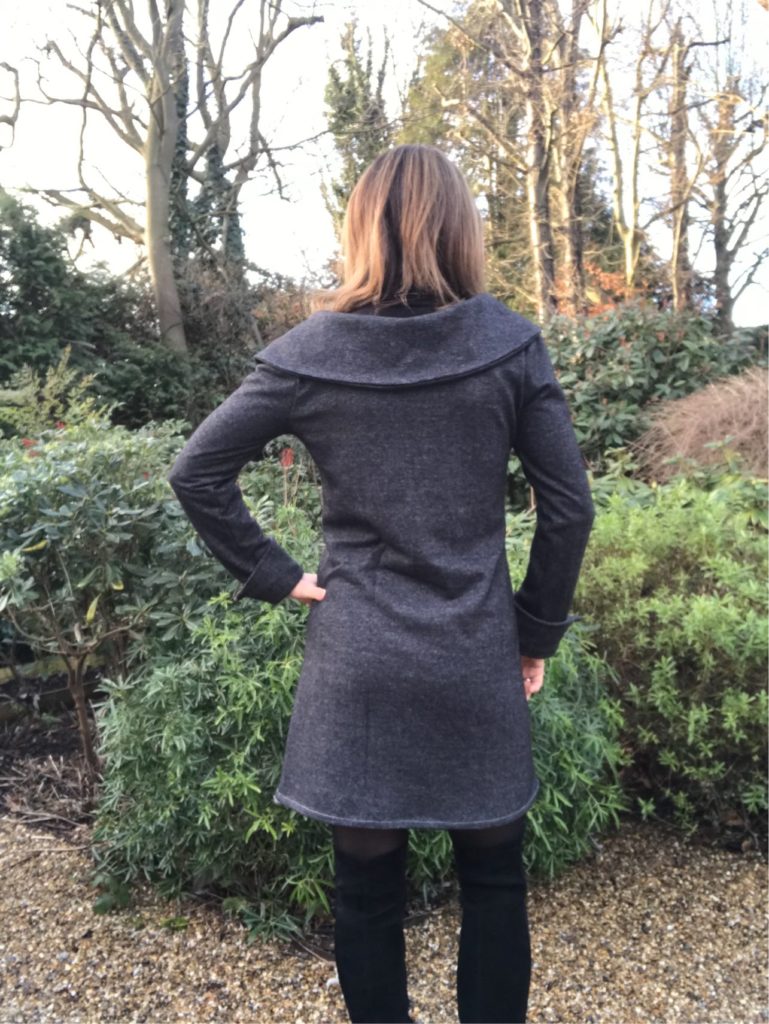 It is also an extremely plain dress, so to make it a bit more fun I added cuffs at the sleeves and a large collar. If you've been faithful to this blog, you will recognise that the pattern pieces come from my recent wonderful Vogue makes, specifically the V9327 dress pattern for the cuffs; and the V8630 dress pattern for the collar. I did not do anything particularly sophisticated here: the cuffs fitted perfectly as they were and for the collar, I (rather randomly) enlarged my dress neckline to make it fit. I actually quite enjoy these details on the dress!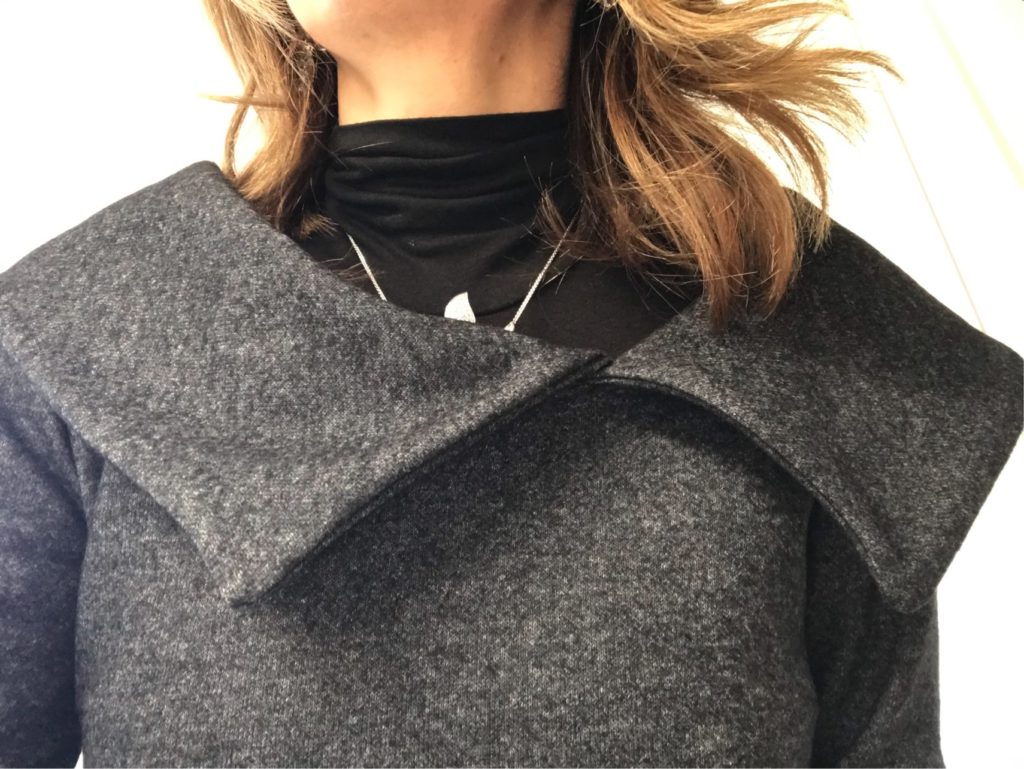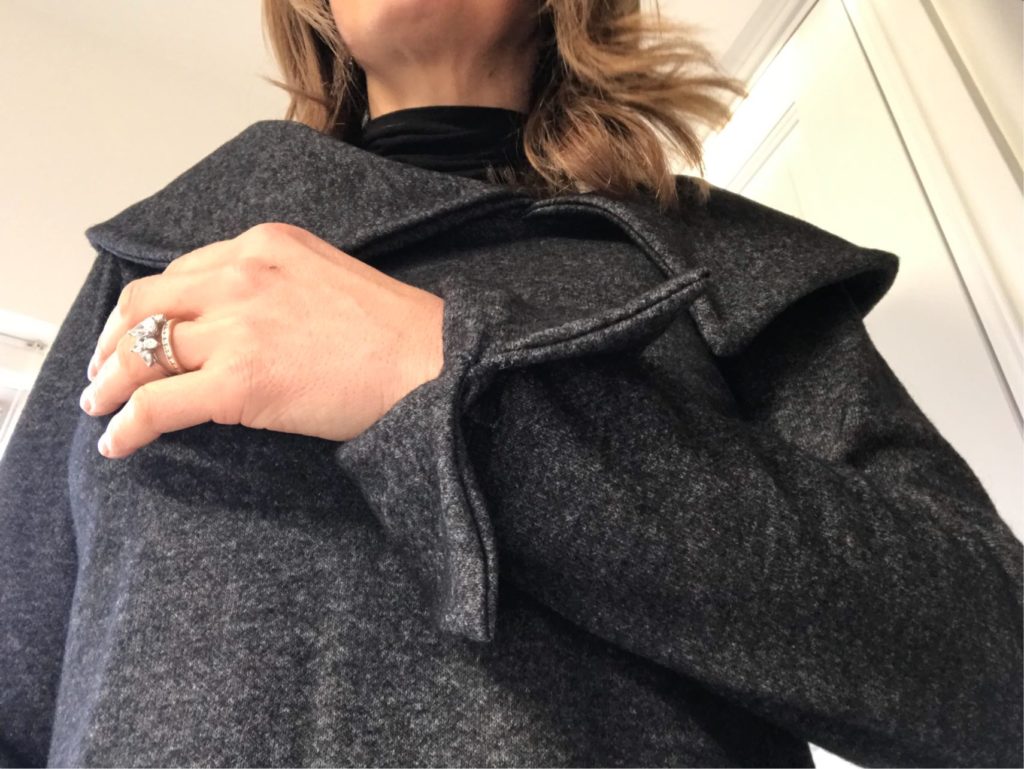 The other disadvantages of this dress are very specific to my situation and choices:
first, it is a massive hassle to get hold of the La Maison Victor magazines when you live in London. The magazine is not on sale in England, the subscription is not available either, and you cannot get back issues posted there. Nightmare!!! To cut a long story short, I had to order the back issue just before the Christmas holiday, so that my Partner in Sewing Crime could receive it while she was on holiday in France and ship it back to England. How complicated is that?
second, my fabric choice was not the wisest. I was very keen to use one of my wool jersey for this dress, but being too lazy to make a muslin I chose my least favoured one: quite an itchy thing in a dull grey… As I did not line the dress, it turns out that it is completely unwarable… Oh well…
In summary  :
Pattern: Cara dress from La Maison Victor magazine, November-December edition. You can get the back editions from the magazines from the France, Belgian and Dutch website, but not in English and only (and sadly) posted to limited destinations and not to the UK.
fabric: a few years ago, I got a passion for pure wool jersey fabric – I ended up with three in stock and for this one I used my least loved, a dull grey itchy thing which makes the dress completely unwarable unlined. I should really have used this fabric for a cardigan, as I initally intended – but why sew a cardi when you can sew a dress!
Sewing level: definitely good beginners, four pattern pieces, two bust darts, no complexity whatsoever. I sew it entirely on my overlocker but before I had one my sewing machine would have perfectly done the job.
Love level: this one will have to be gifted to whoever wants it I'm afraid, the fit is not good enough the go through the pain of lining it!
---
---