Sewing with Croft Mill: my favourite summer dress
The M8211 dress pattern was my great discovery of Spring 2022, largely due to my new-found puff sleeves addiction. But this summer has been too hot to allow for any sleeves at all, so I explored the sleeveless version of the pattern. Matched with a gorgeous cotton voile fabric from Croft Mill, it turned into my favourite dress of the summer!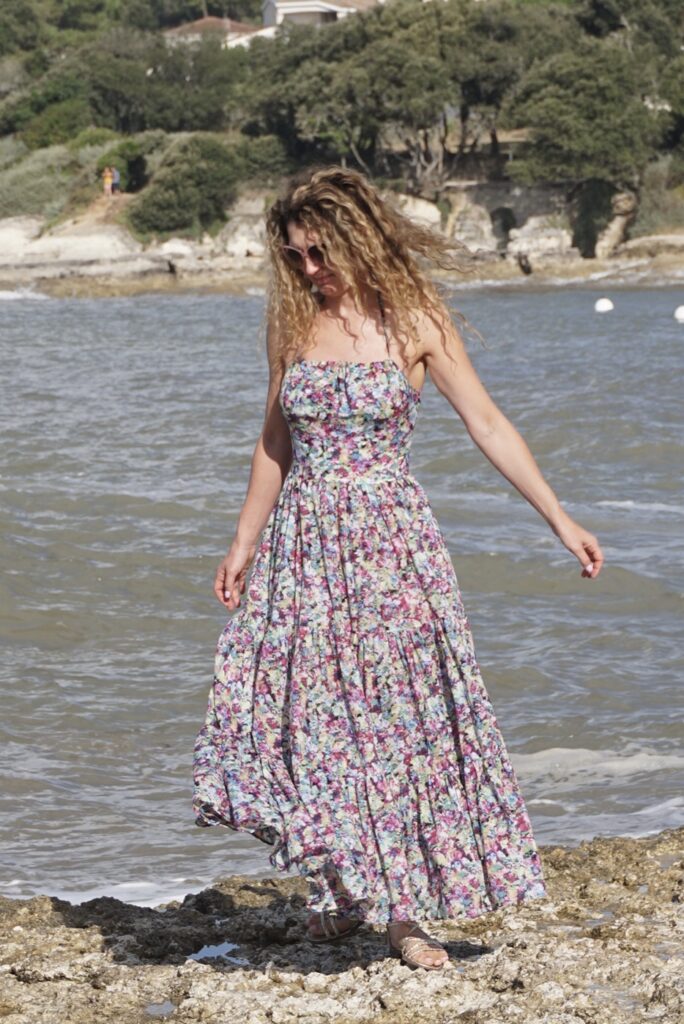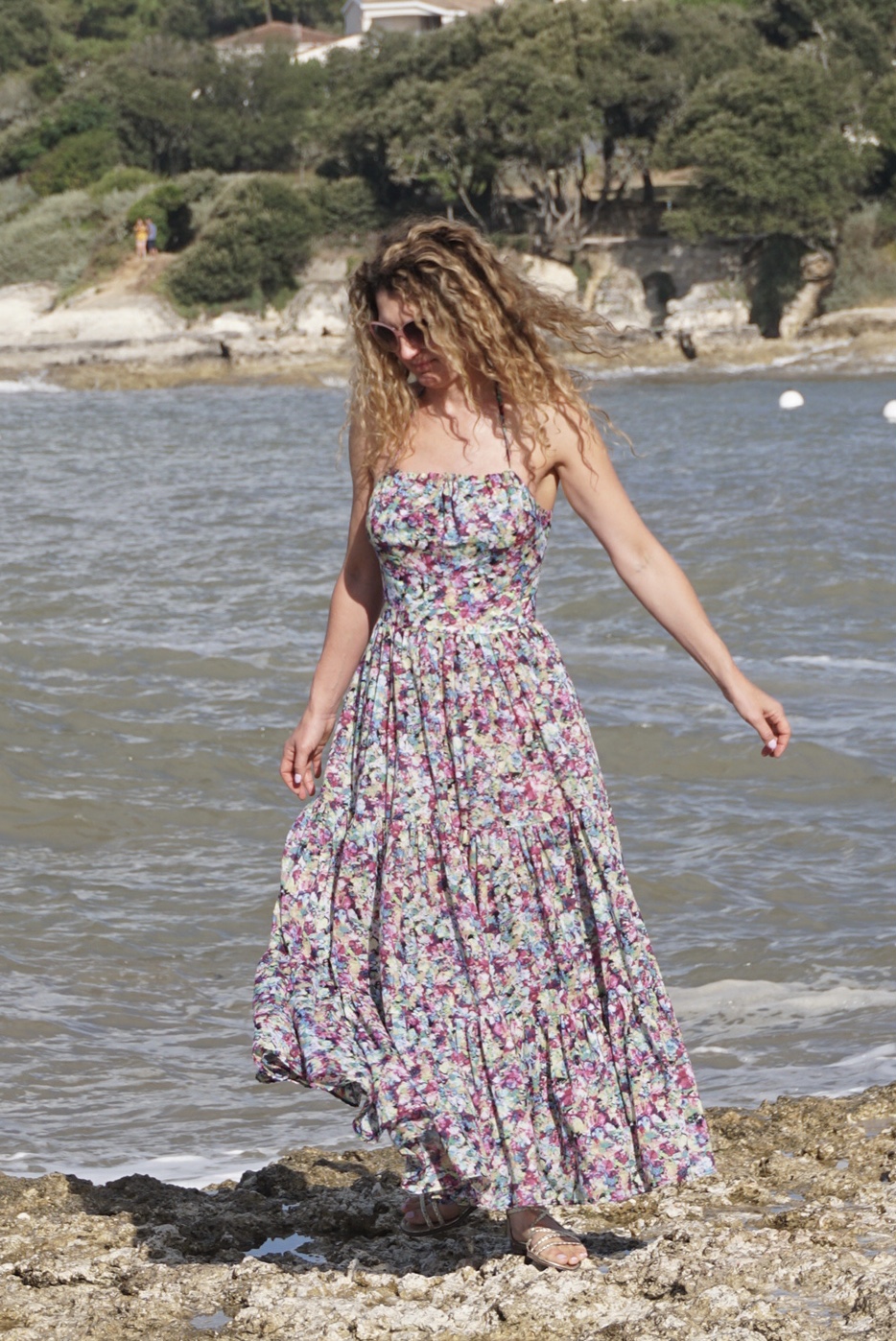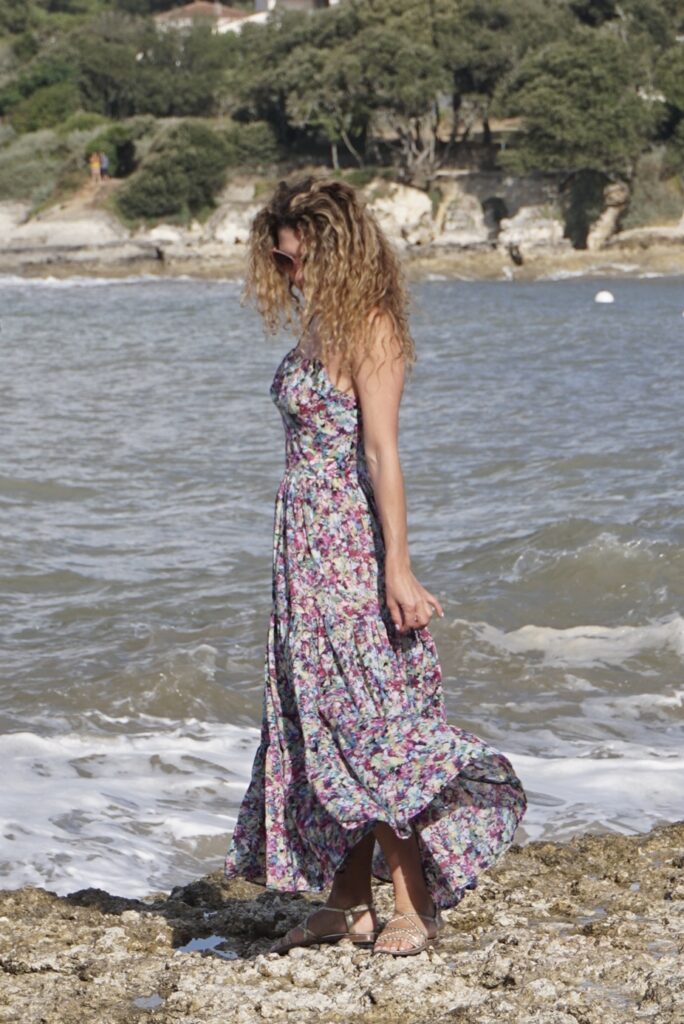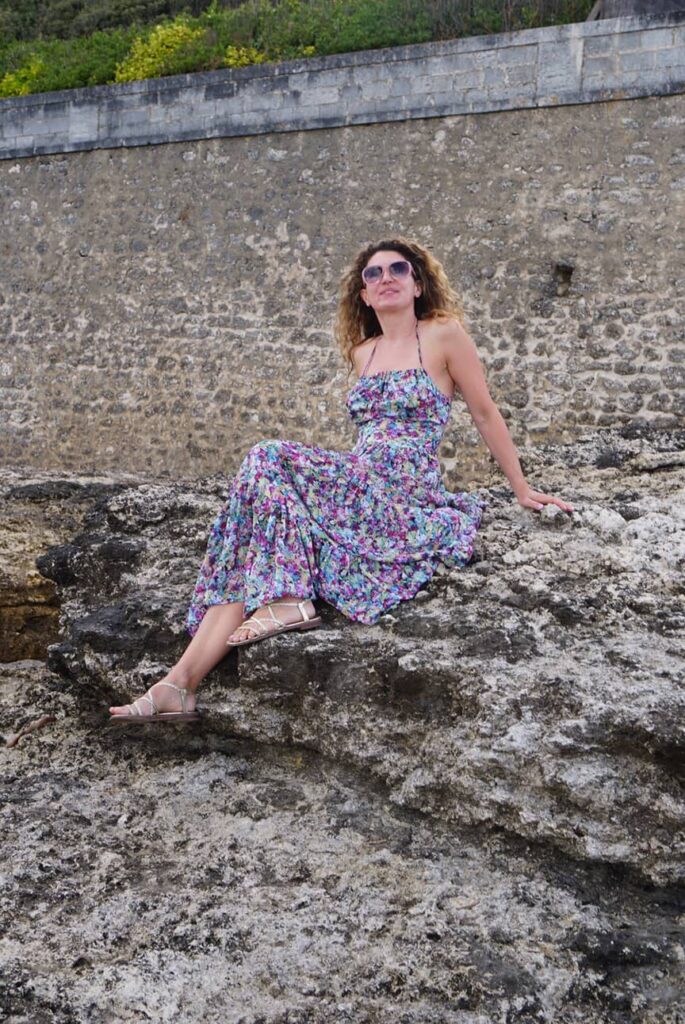 My Spring obsession turned into a summer one
As you well know of you follow this blog, puff sleeves were my obsession this Spring (see here, here and here if you don't believe me!). The M8211 was a perfect candidate and I made two versions of view B.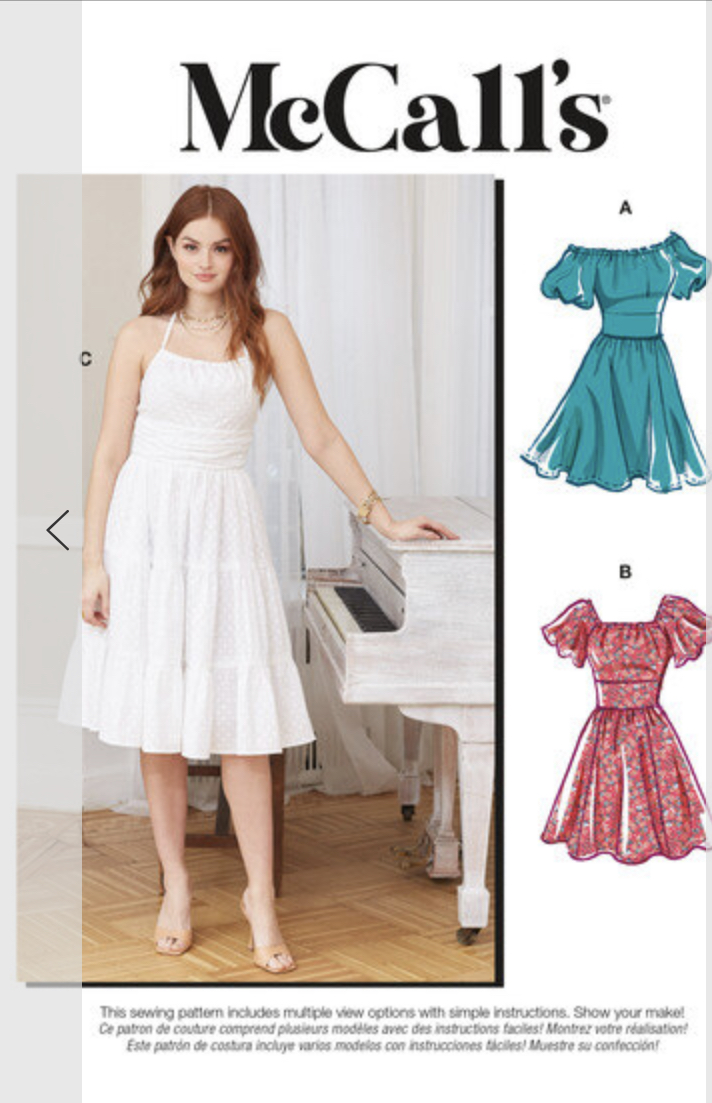 When I bought the pattern, it hadn't even crossed my mind that I could ever sew sleeveless option C. But when the heatwave stroke, I desperately searched my pattern library for the most lightweight dress possible… and there it was!!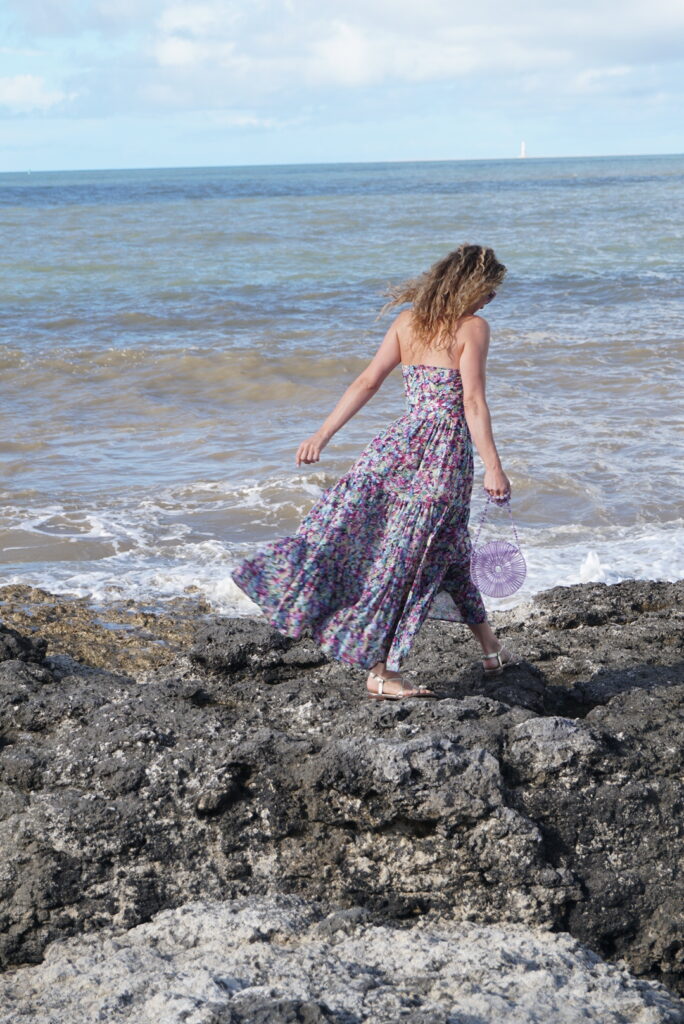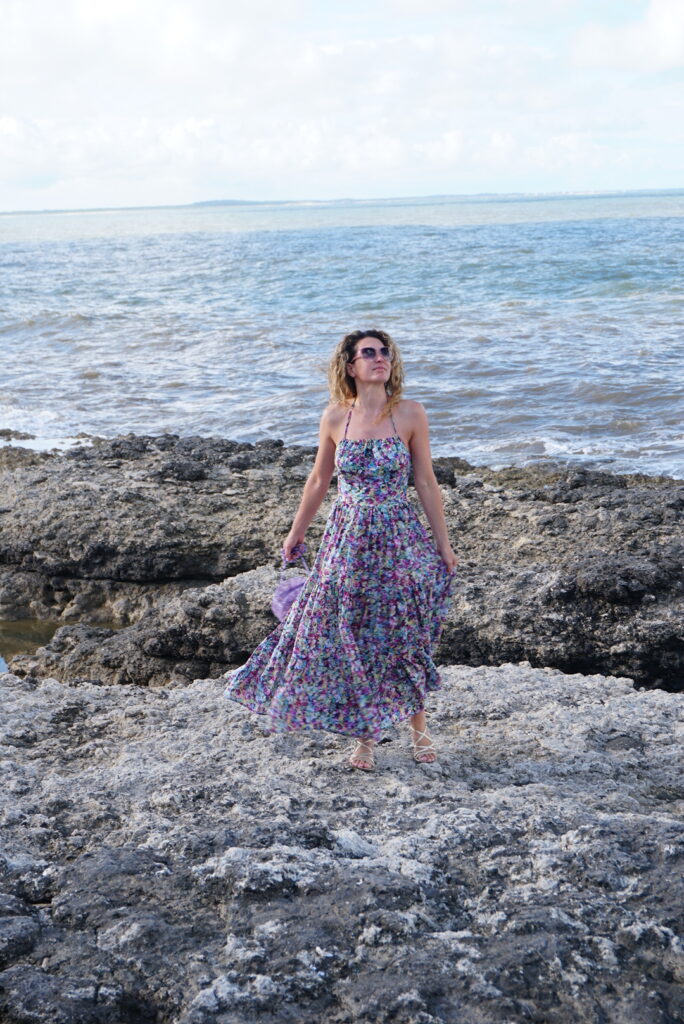 M8211 pattern review
I fully reviewed the M8211 pattern here so I won't bore you repeating the same. Overall it is a lovely dress to make, perfectly drafted and with clear instructions.
The only thing I would highlight is that the sizing is on the large side. I had to reduce the size of the front elastic and take 2.5cm of width at the back, despite using my usual McCall's size 10.
The way the pattern is drafted to go from the puff sleeved to the sleeveless dress is very clever, using mostly the same pattern pieces. Huge bonus as it means you don't have to recut the entire thing!!
Drafting a tiered skirt
I wanted a big, floaty skirt. So I did not use the skirt from the pattern but instead I drafted my own tiered skirt. That said there are tiers in version A of the pattern, you could definitely use them. I personally did not see the point of cutting pattern pieces since I had a very precise idea of what I wanted.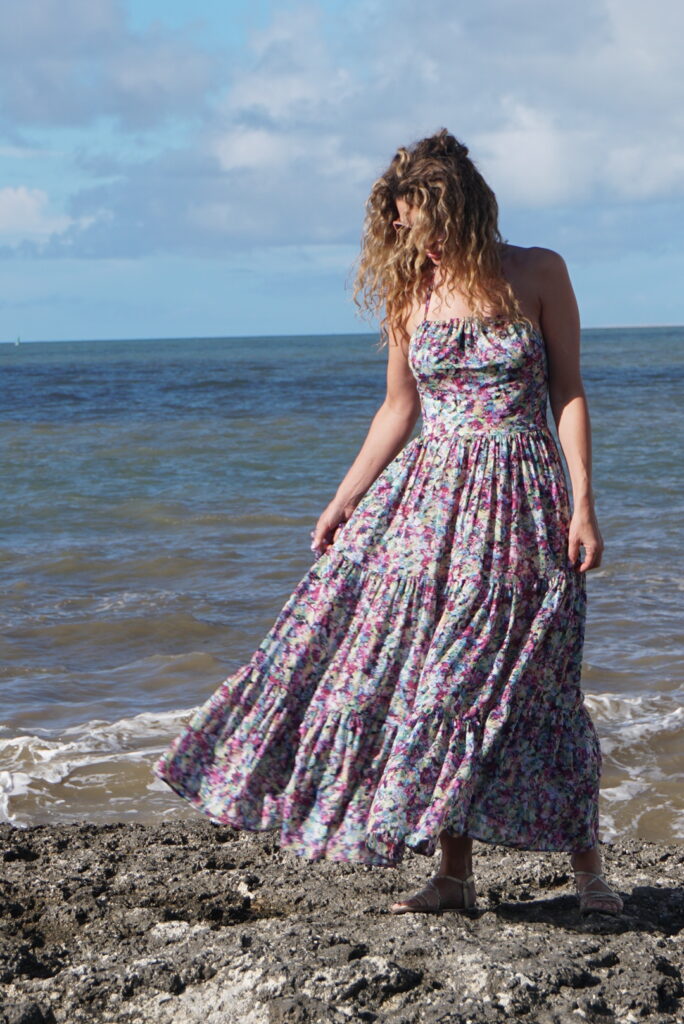 My skirt is 90cm long so each tier is 30cm high (plus 1cm seam and 2cm hem allowance). The shirring is based one a 2x ratio, so the first tier is 1.5m wide, the second 3m, the third 6m. So in summary, based on 150cm wide fabric:
tier 1: 1 panel of 32x150cm
tier 2: 2 panels of 32x150cm
tier 2: 4 panels of 33x150cm
You could obviously adjust these measurements based on your height, you waist circumference, the width of your fabric and how heavy it is. On general the shirring ratio is around 1.5x, but my fabric was very lightweight to I knew I could definitely do more without any hot air balloon effect.
The most gorgeous cotton voile fabric
For this dress, I wanted the lightest fabric I could find – and what is possibly lighted that cotton voile? I chose this amazing beauty from Croft Mill and they generously gifted it to me as part of the Ambassador programme – I feel like the luckiest girl on Earth!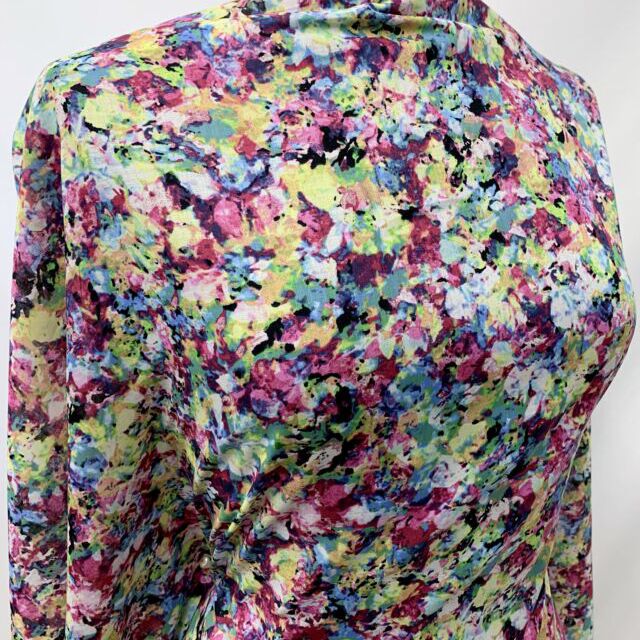 This fabric is absolutely gorgeous: immensely comfortable in the heat, with the most beautiful drape, very easy to sew despite being lightweight, and not see-through!! This is usually a problem with cotton voile, but here the busy floral pattern does the trick.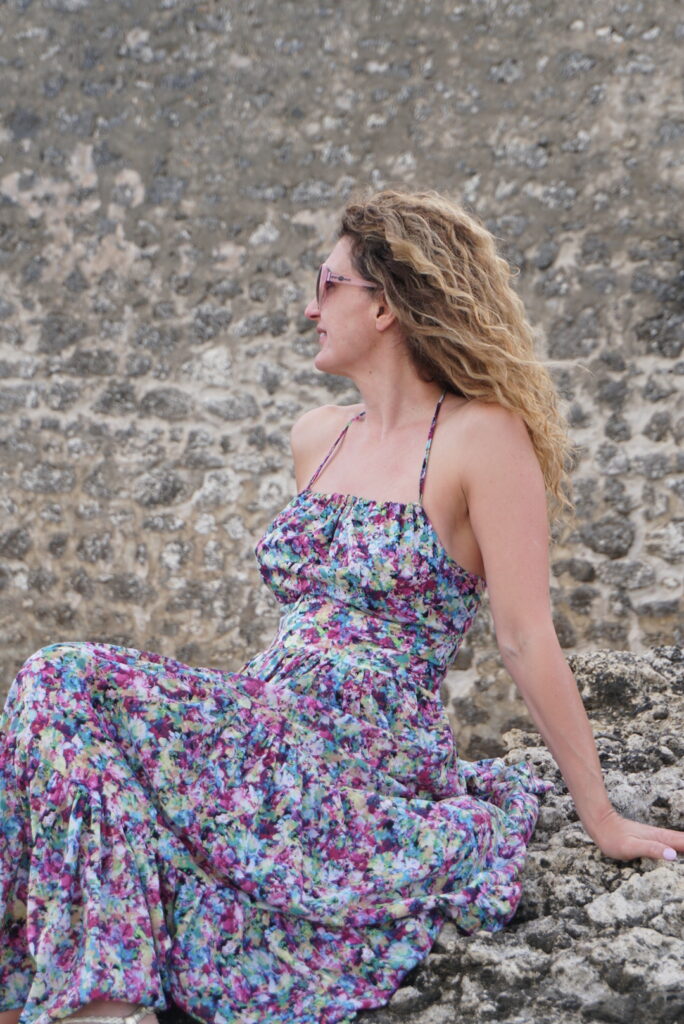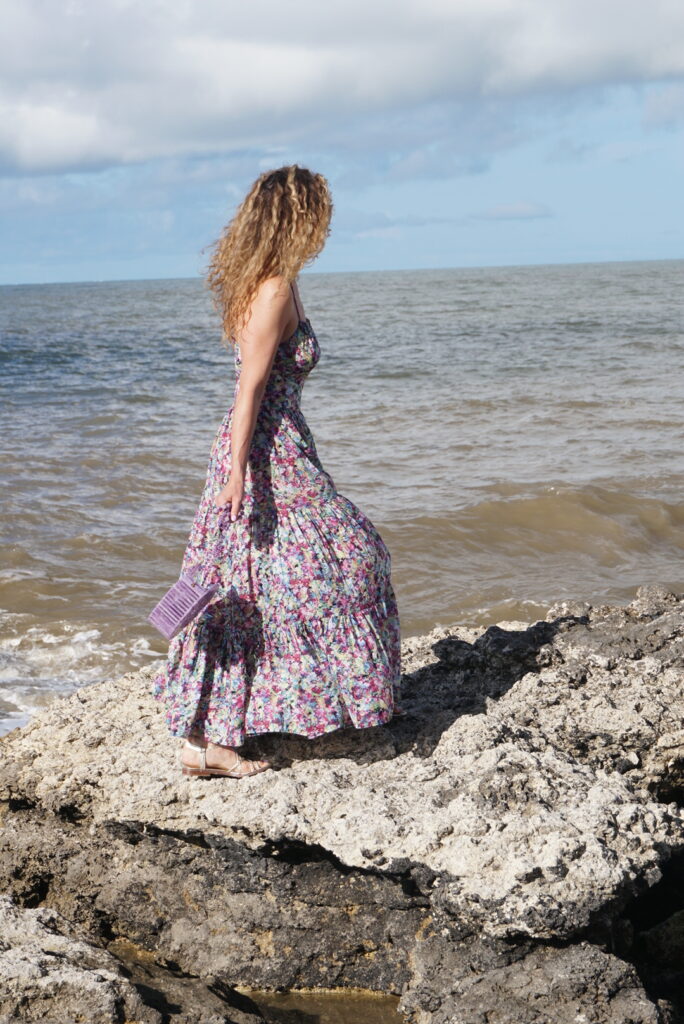 Conclusion
I am completely enamoured with this dress … and yes of course I have sewn another one! Stay tuned…
---