Sewing with Croft Mill: another M8211 summer dress
I warned you: I was so enamoured with my summer version of the M8211 pattern in a beautiful cotton voile from Croft Mill that I have to sew another version. Here it is, same pattern, same fabric shop, why change a winning team?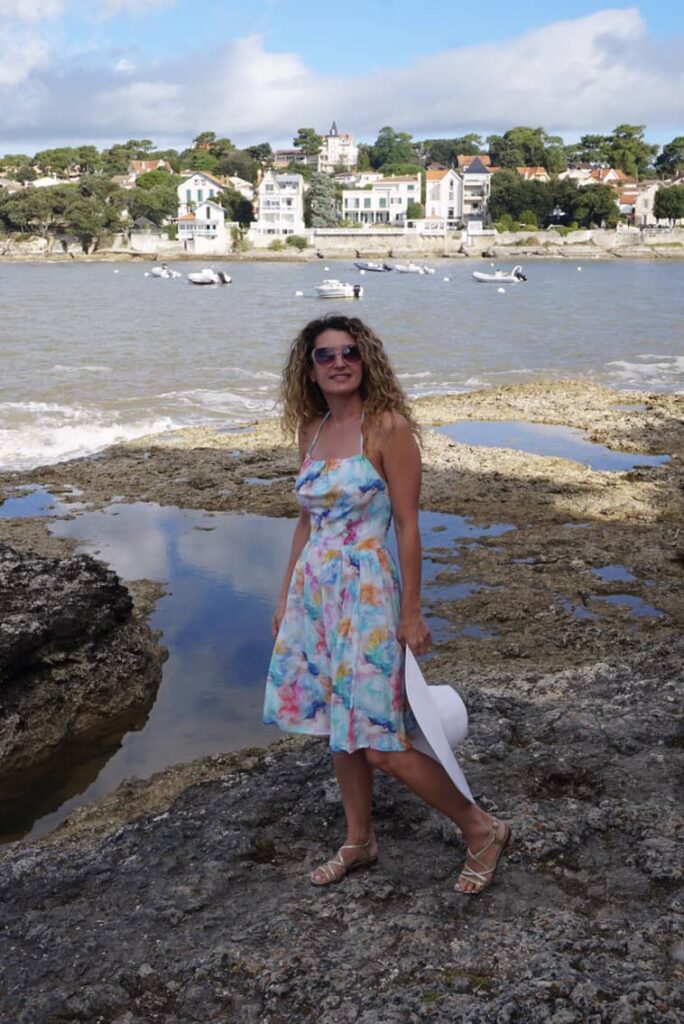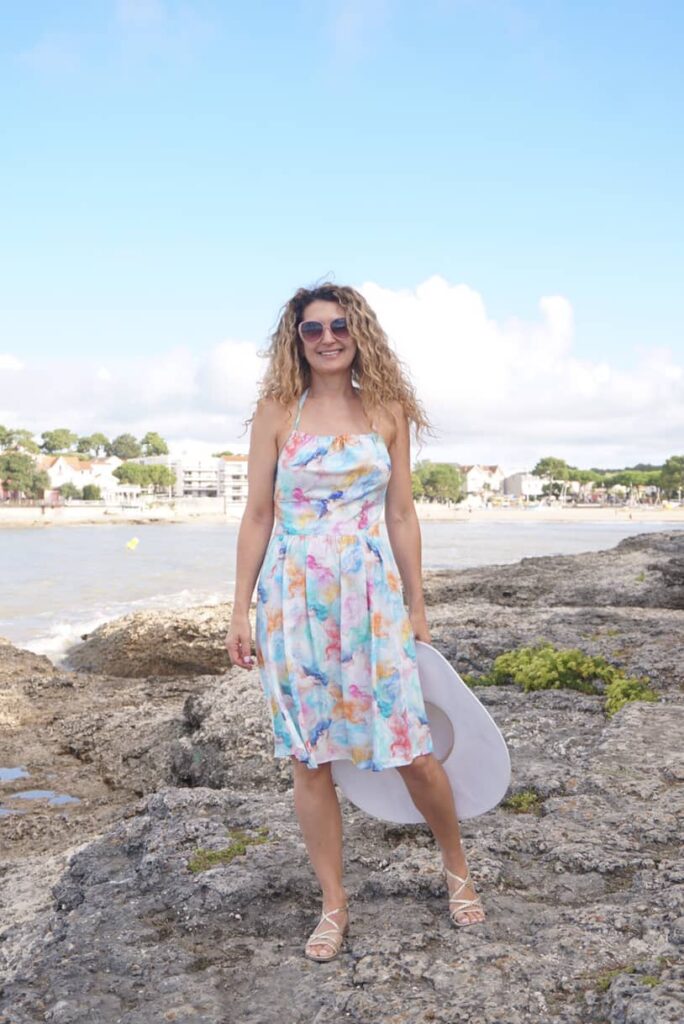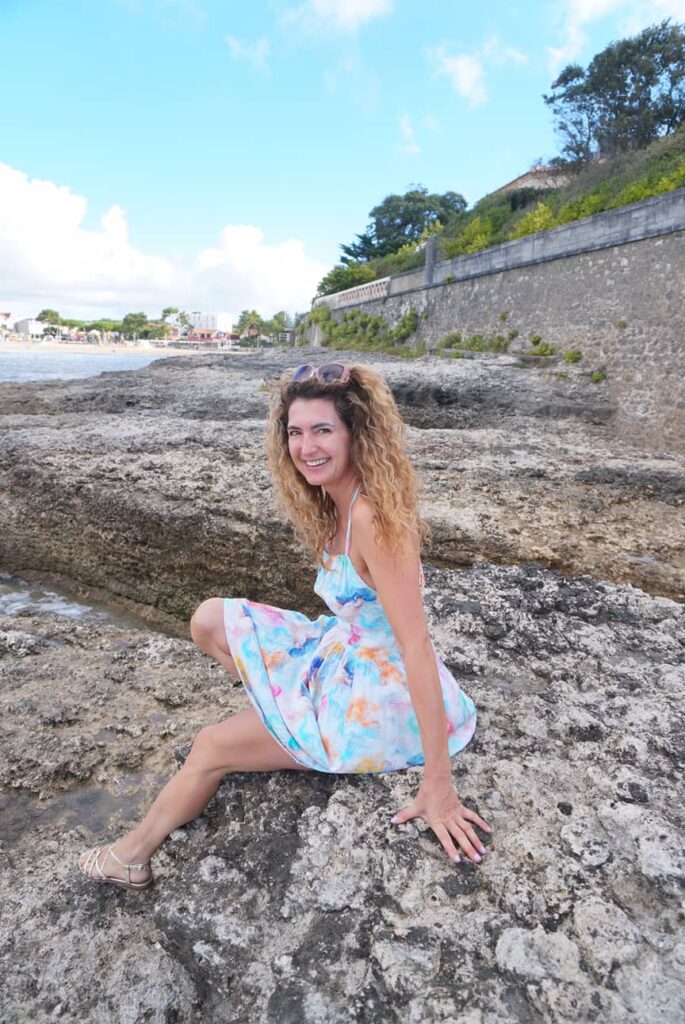 M8211 review: nothing to add I'm afraid…
This is my fourth version of this pattern over the past dew months. I reviewed it extensively in this article, so I don't think there is much to add. (Just click on the pictures for links to the blog articles.)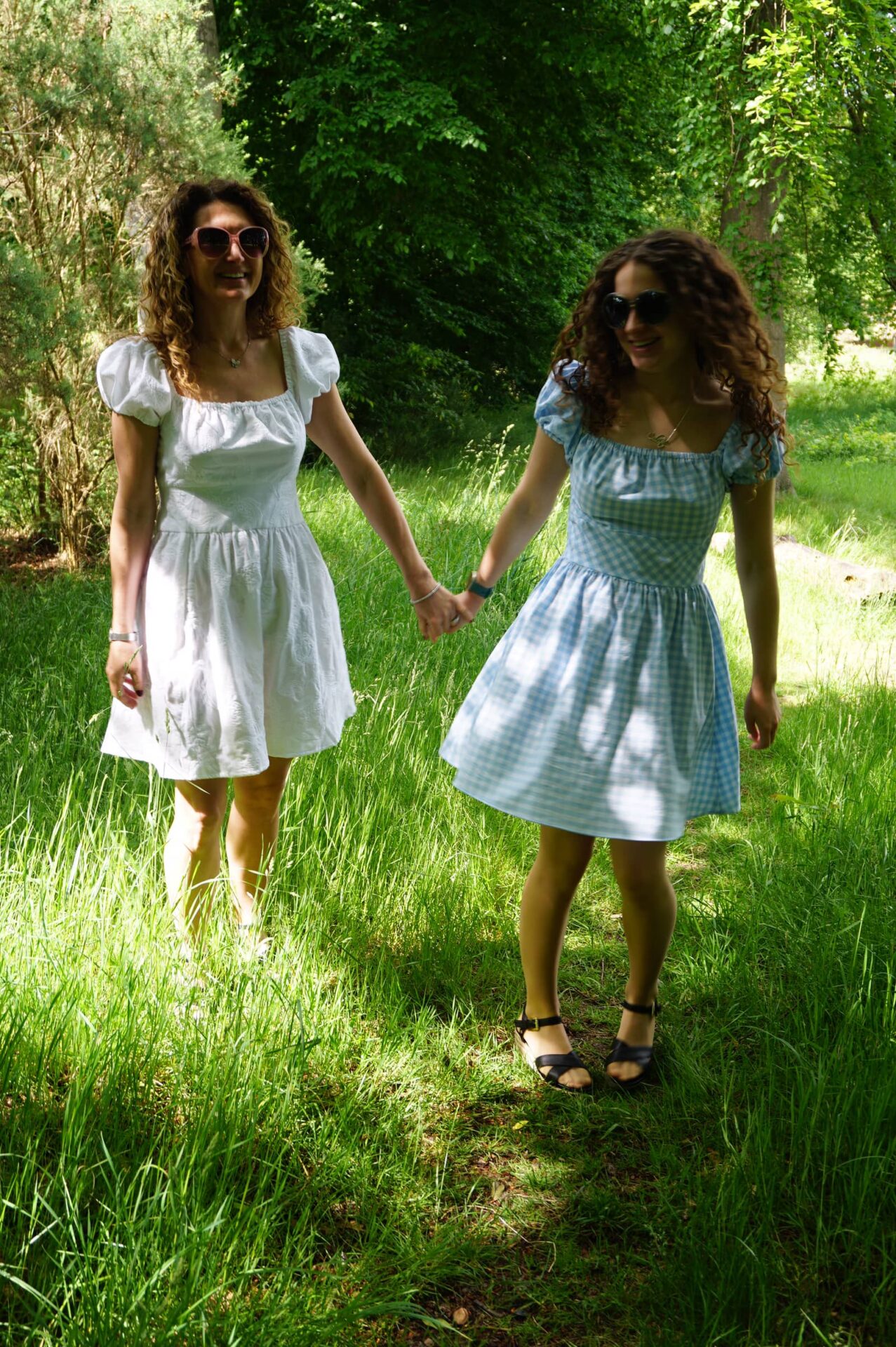 I very much like both the puff sleeve and the sleeveless versions of this patterns: they are well drafted, easy to sew and fit well. You can use a variety of fabrics: my puff sleeves versions are cotton poplin, while the sleeveless versions are cotton voile and viscose. The only negative is that sizing is quite large, but nothing to difficult to adjust when installing the back zipper.
After several versions, I have also come to realise than I am not a huge fan of the skirts on offer. Better draft your own, like I did with my ankle-length tiered version, which is by far my favourite.
Fabric: my first time sewing viscose
The fabric I used for this dress is a viscose challis from Croft Mill, kindly gifted to me as part of their Ambassador programme. I absolutely adore the delicate watercolour print, perfectly within my summer palette. But if you are keen on something different, Croft Mill stocks a very wide range as part of their "Festival" collection – I absolutely adore this one for Autumn.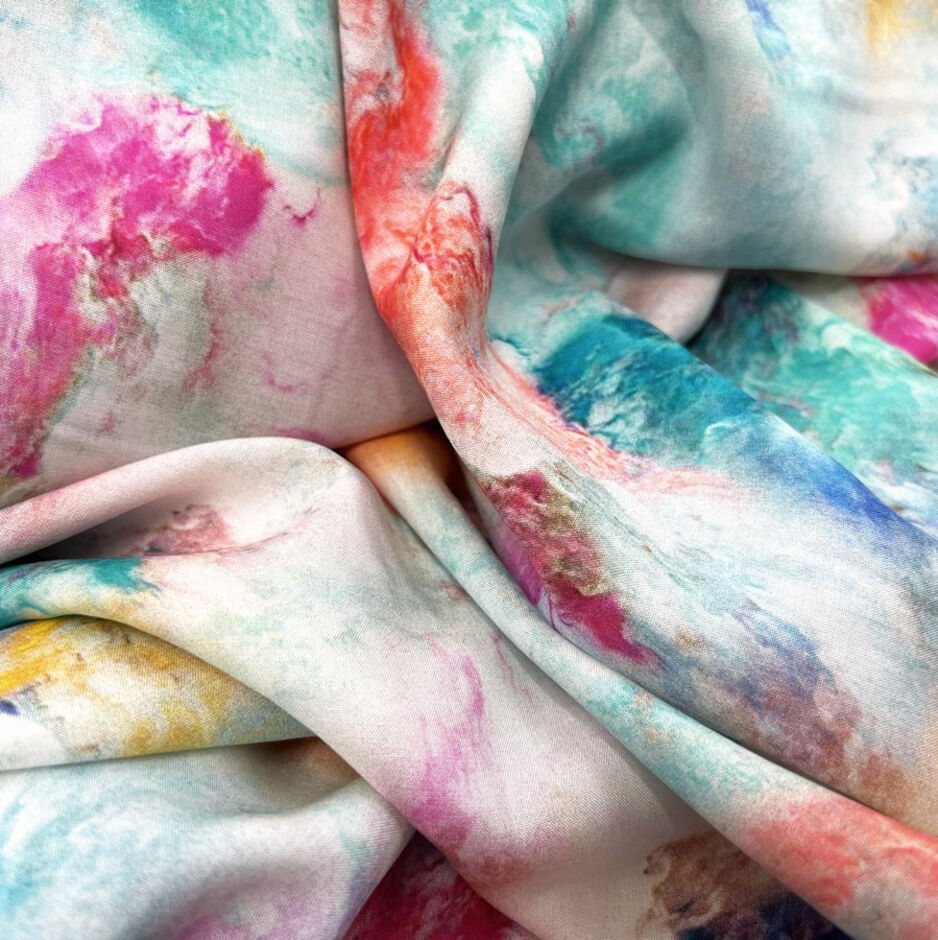 I had never experience sewing viscose fabric – for an obscure reason I thought it was a synthetic fibre, while it is not (it is made of wood pulp). My conclusions are the following:
Viscose challis is very easy to sew: it does not slip like polyester satin; not does it lose its shape like silk.
It drapes incredibly well, no comparison to cotton here – much more comparable to silk satin.
It breathes, so absolutely perfect for the summer.
BUT… it creases a lot when worn, beware!!!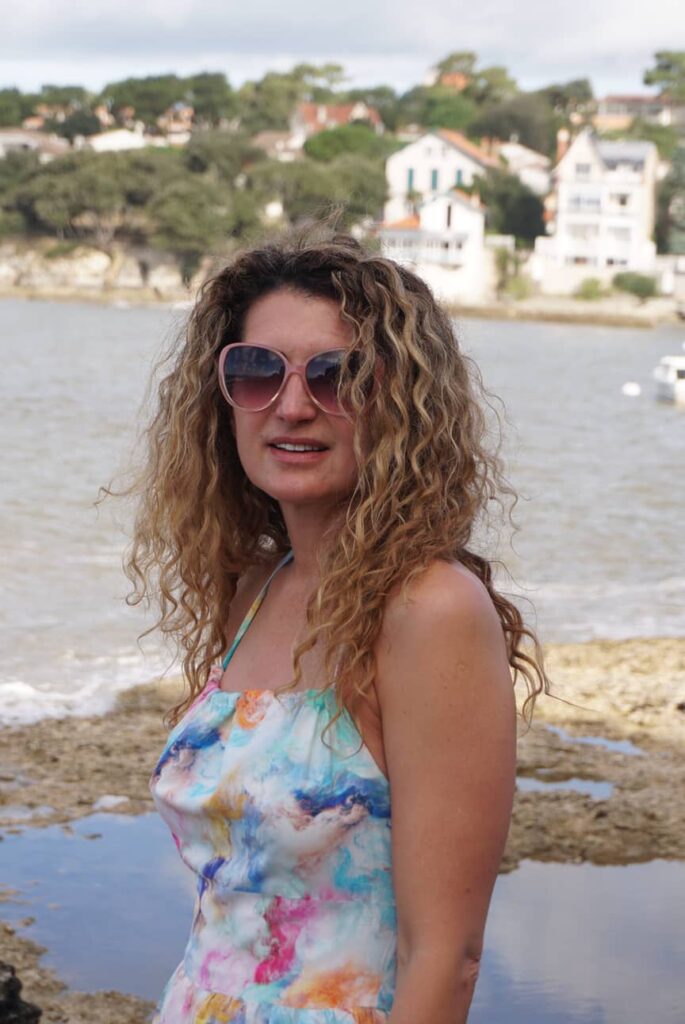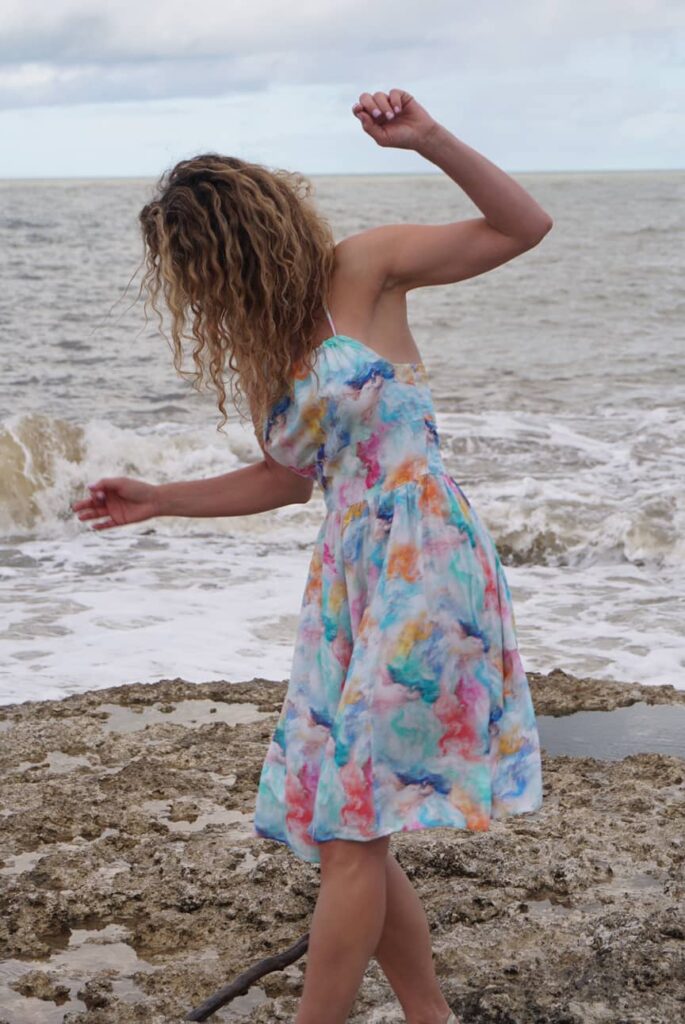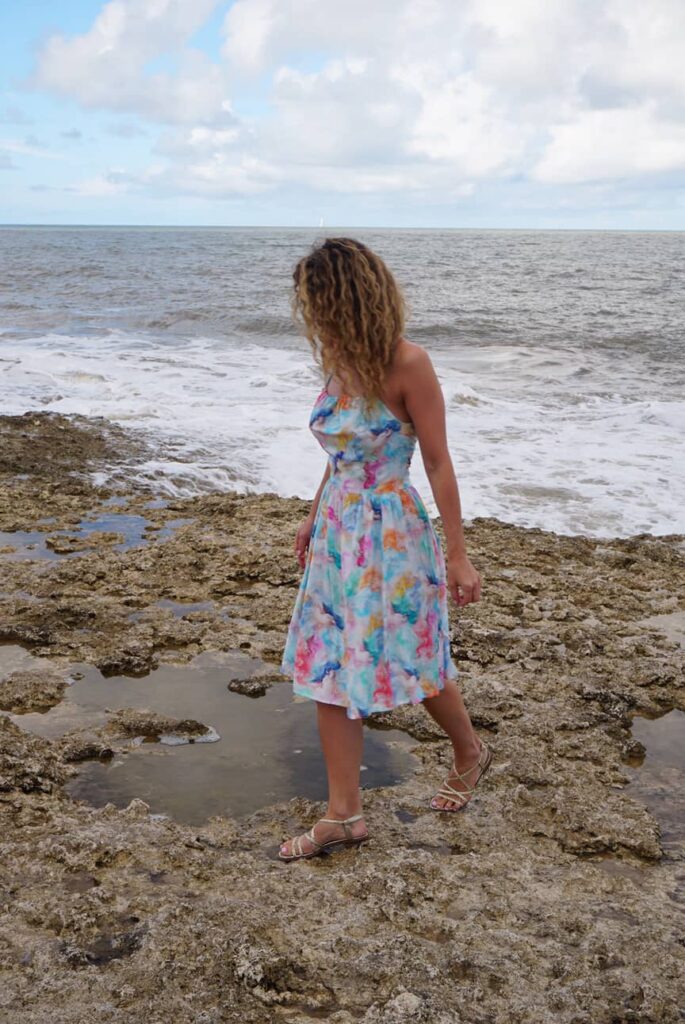 Conclusion: an interesting experience
I was happy to be slightly pushed out of my comfort zone and encouraged to sew with a different material. However I think I am likely to stick with my preference for cotton, silk and wool, I just cannot handle creases!!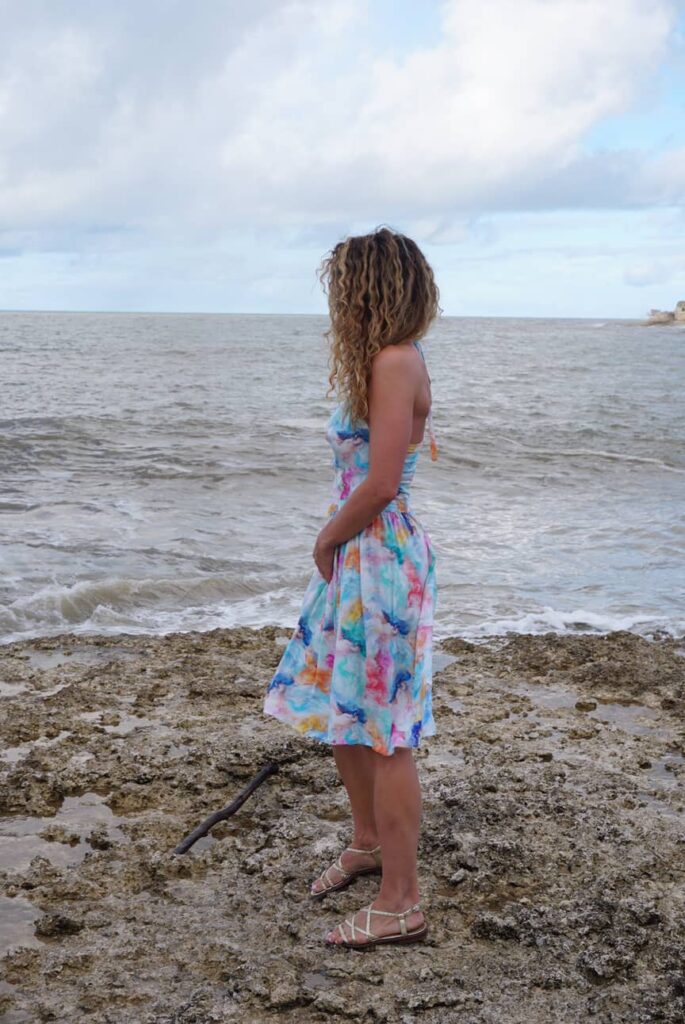 ---