Sewing puff sleeves: M8211 pattern review
And here we come at the (temporary) end of my series on puff sleeves (see here and here for previous articles). The weather has considerably improved in London, so I now expect to be able to wear only sleeveless dresses – fingers crossed… In the meantime, let me introduce you to two versions of the M8211 pattern.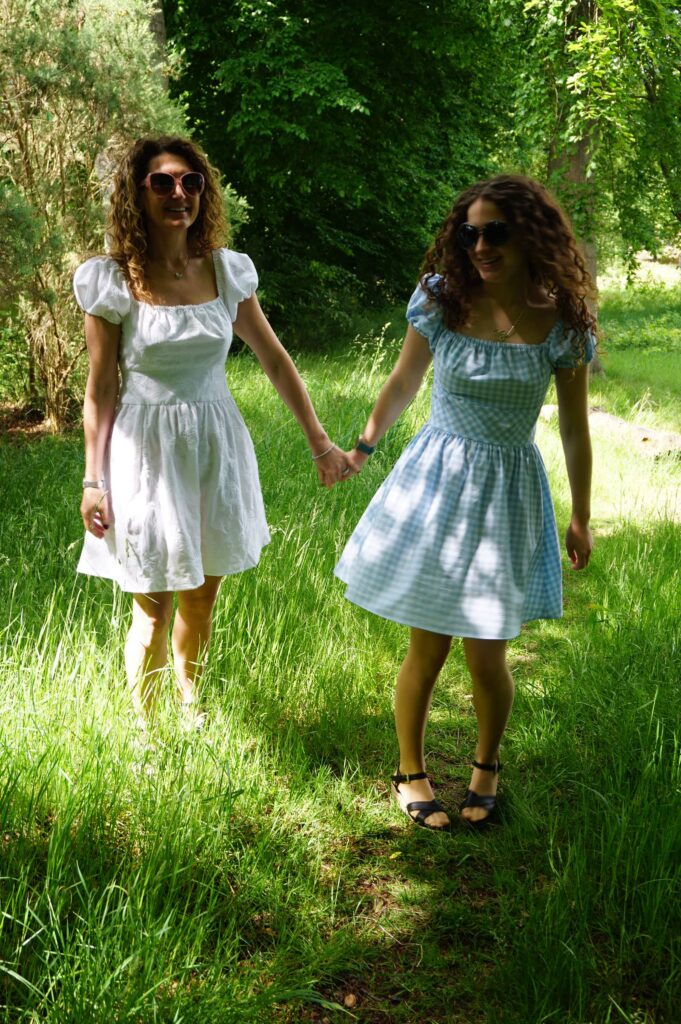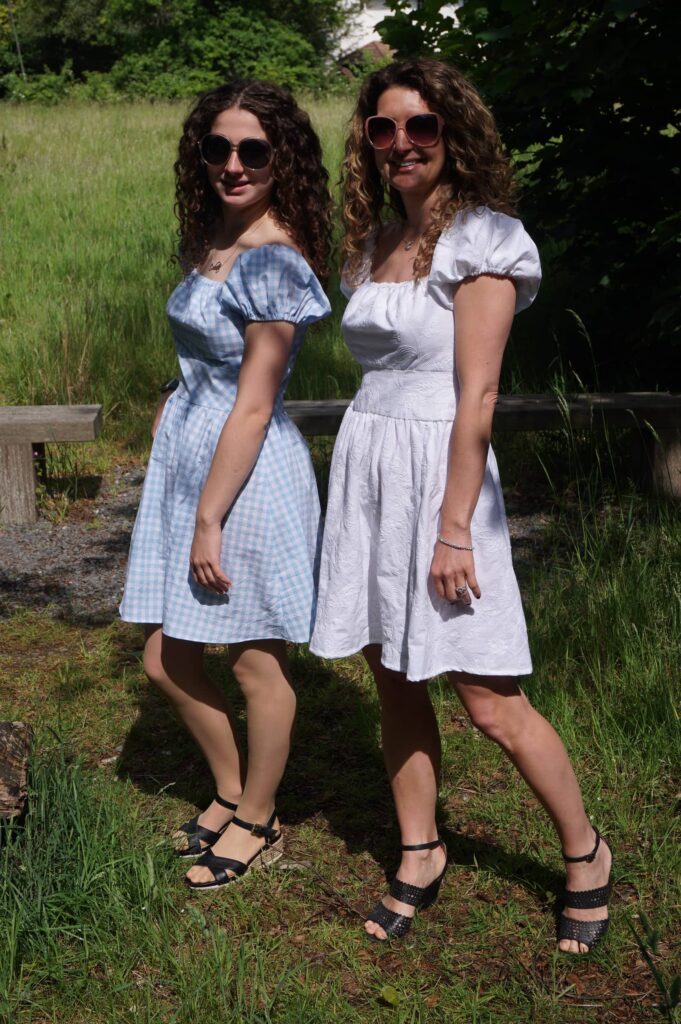 A special order
Both dresses were actually sewn for my elder daughter. She gave me quite a detailed brief for the style of the dress: puff sleeves, square neckline, gathered bust, knee-length skirt. And thankfully I had the perfect pattern: McCall's M8211, which I bought last year as part of a bulk sale purchase from the US (I know, I know…).
It is a very cute dress but I did not really see it on me. No wonder, it is actually much more appropriate for my 16 year-old, don't you think?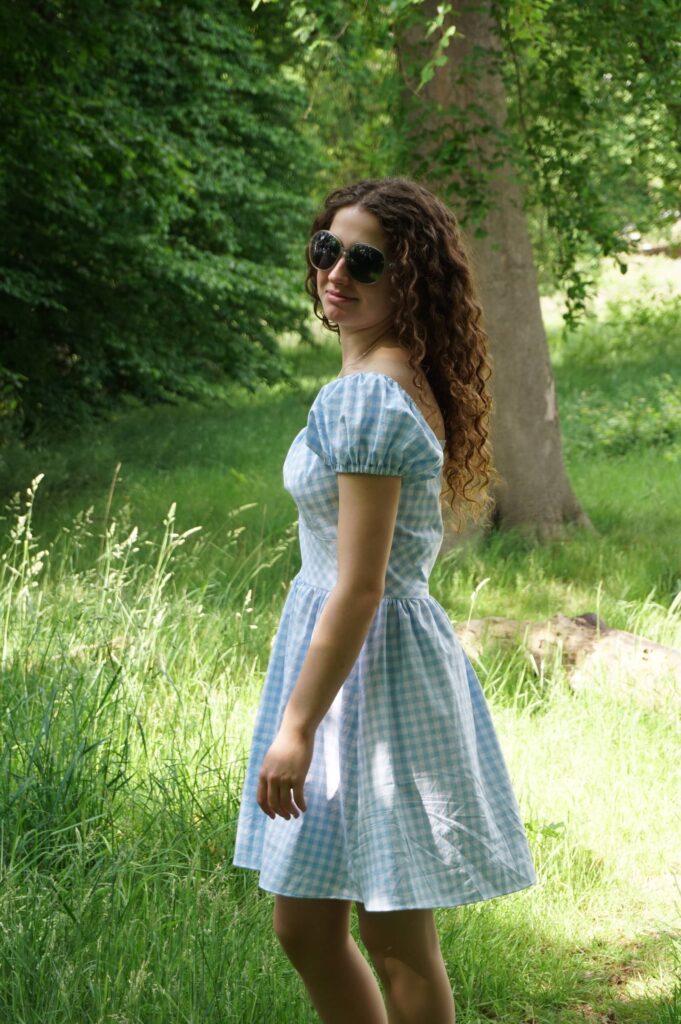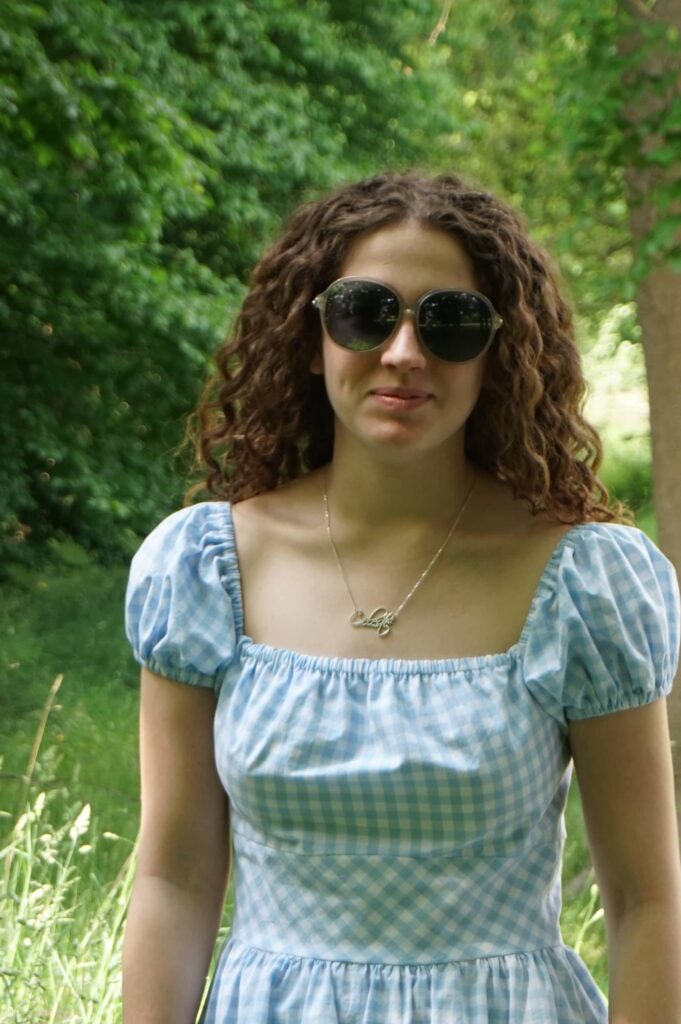 She also chose the fabrics for both dresses. First, a cotton gingham from Sew Me Sunshine, in her favourite blue colour. I have been a lover of gingham forever and I am so pleased my daughters are too. I have actually just finished another dress for her sister. Let's make the most of gingham being available everywhere!
The second dress is in a superb white embroidered cotton from Amothreads. This online shop sells solely deadstock fabric, always at incredibly low prices. The quality is irregular but you can get your hands on amazing bargains – definitely the case here!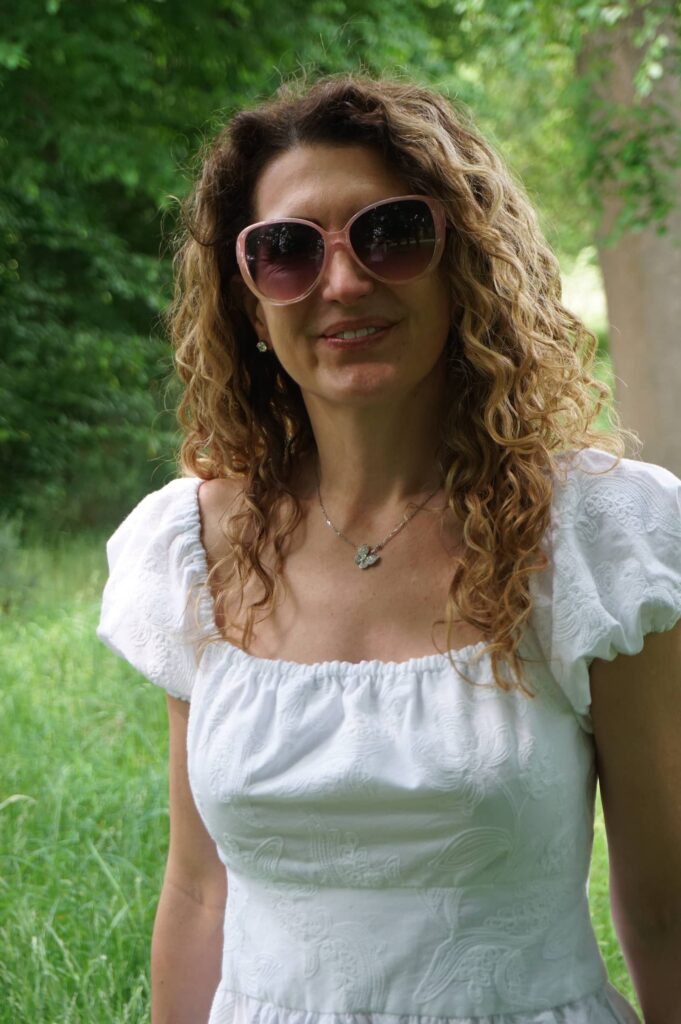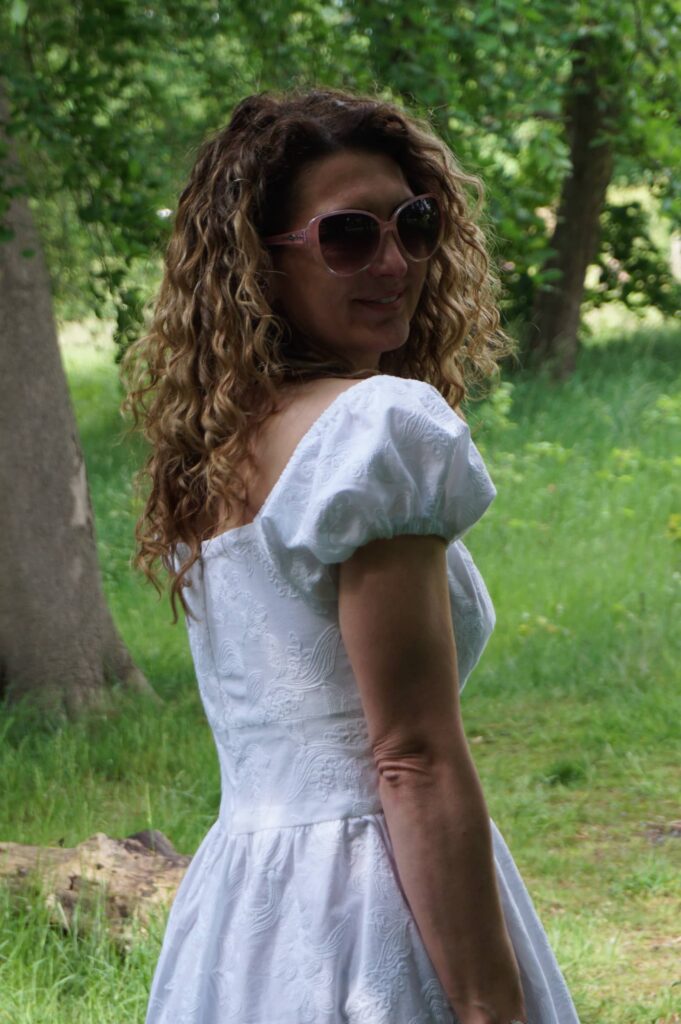 I like the fact she chose such different fabrics because they give the dress a completely different style. Cleary the white dress is much more formal than the gingham one. It will be perfect to wear at her brother's communion next week – which was this initial purpose of this all process. The gingham dress was optional and will be taken to France for our seaside holiday.
M8211 pattern review
Sizing: on the large side
My daughter is a touch broader-shouldered than me and her bust cup is more standard than mine, but otherwise our measurements are quite similar. So I cut my usual size 10 size for McCall's and ended up with a good fit overall but quite a lot of bagging at the top.
Nothing that I could not easily sort out though. I took 2.5cm off (on each side!!!) at the top of the back bodice, going to 0 above the belt; 5cm off the front elastic; and 3cm off the shoulder elastic. The elastic is a breeze to adjust, you just need to make sure you do it before closing your front and shoulder sleeve casings.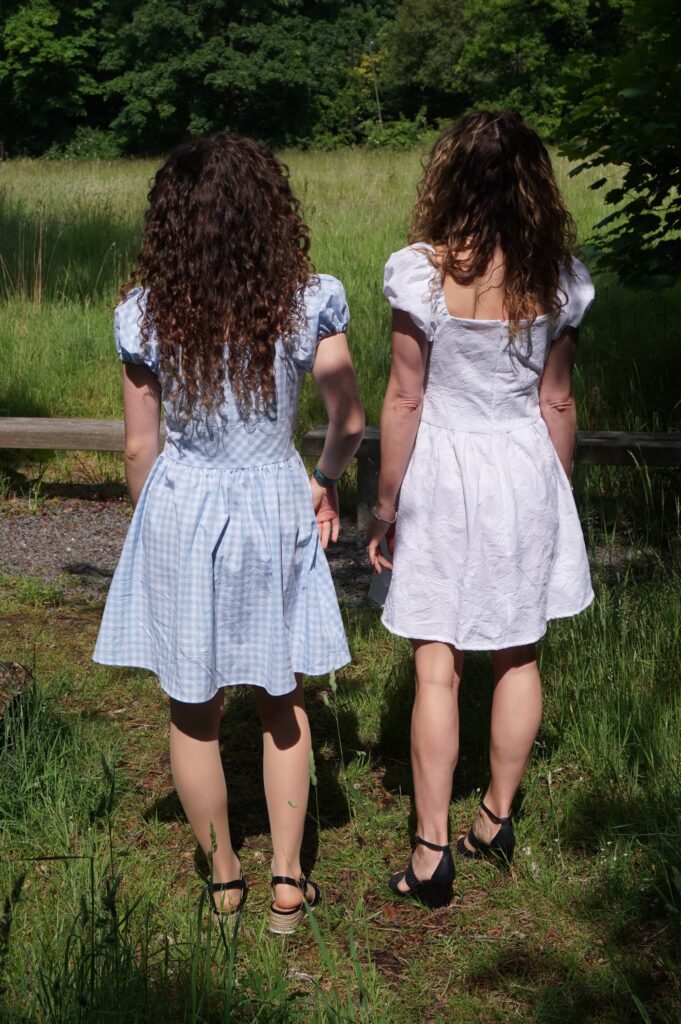 Many positives, no major negative
There are many things I like about this dress.
The style is completely on trend: just a bit of cottage style but not too much.
There are plenty of lovely details: the puff sleeves (off course!); the square neckline at the front and at the back; the gathered bust; and the full skirt.
It is a reasonably easy make. The clever construction makes all the pieces fall perfectly together. This is always the case with McCall's but worth highlighting nevertheless. I would strongly advise to follow the instructions precisely though!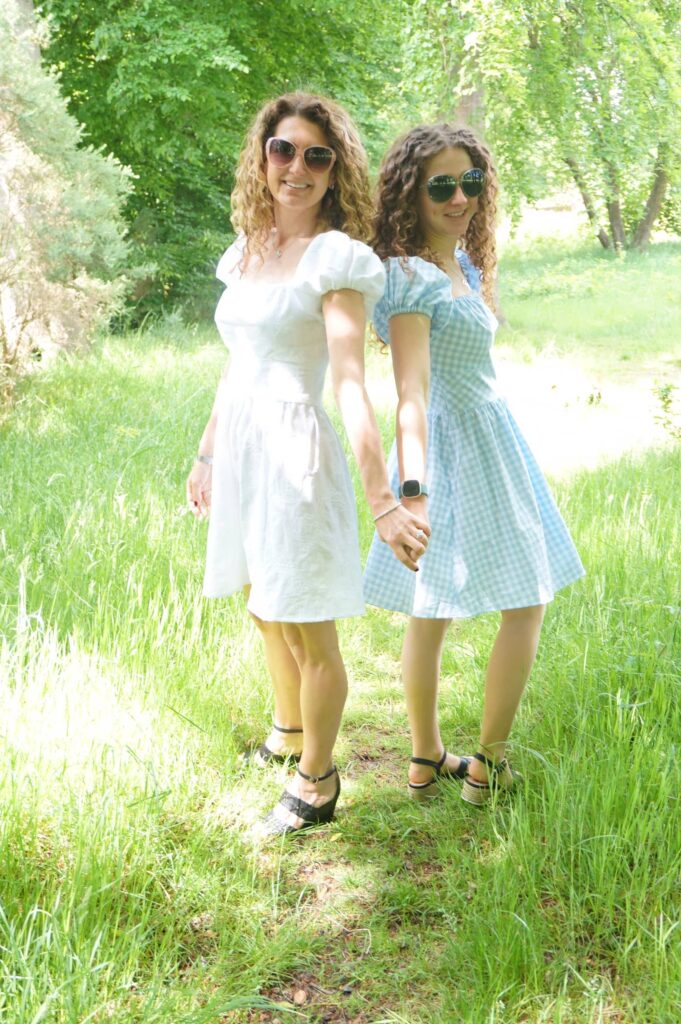 Changes to the pattern: not many
On top of the sizing adjustments mentioned above, I decided to move the central back zip to the side for the gingham dress. Beware, it does not work with the 3-piece skirt! So if you decide to do the same, you will need to redraft your skirt to avoid a seam right at the middle front!!
Conclusion: success!
My daughter was thrilled with these dresses and I can even borrow them in case I find myself short of things to wear (??!!!); so this in an entire success!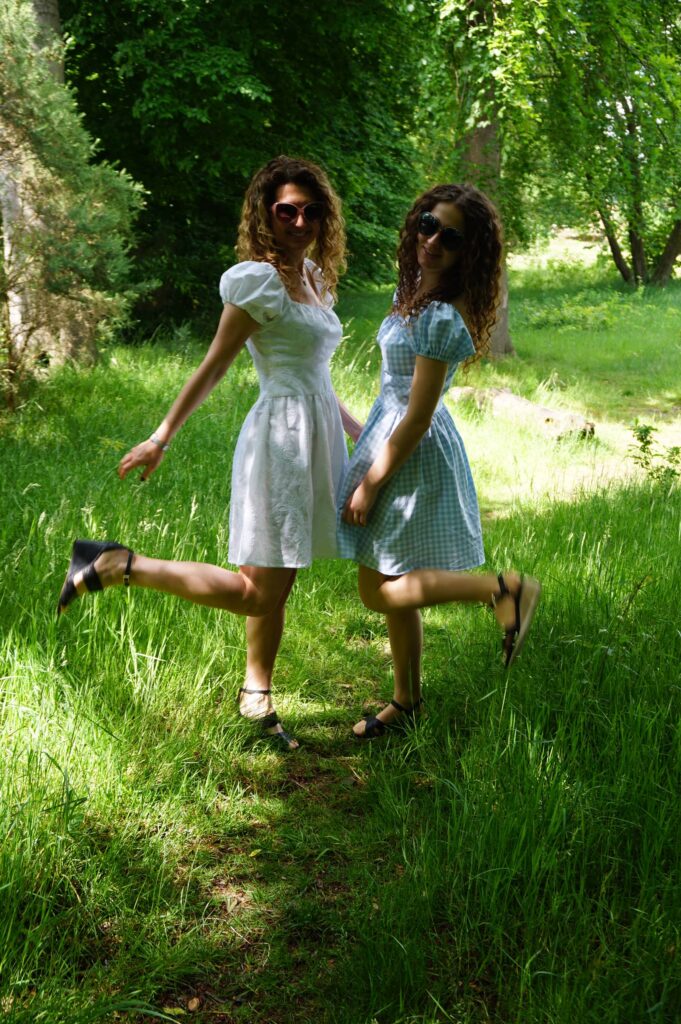 ---