Sewing puff sleeves: hacking the B6446 dress
After my shirt dress obsession in Spring 2021 (here, here and here), for me Spring 2022 is all about sewing puff sleeves. So here is my first puff sleeve dress: a hack of my beloved B6446 pattern… with puff sleeves of course!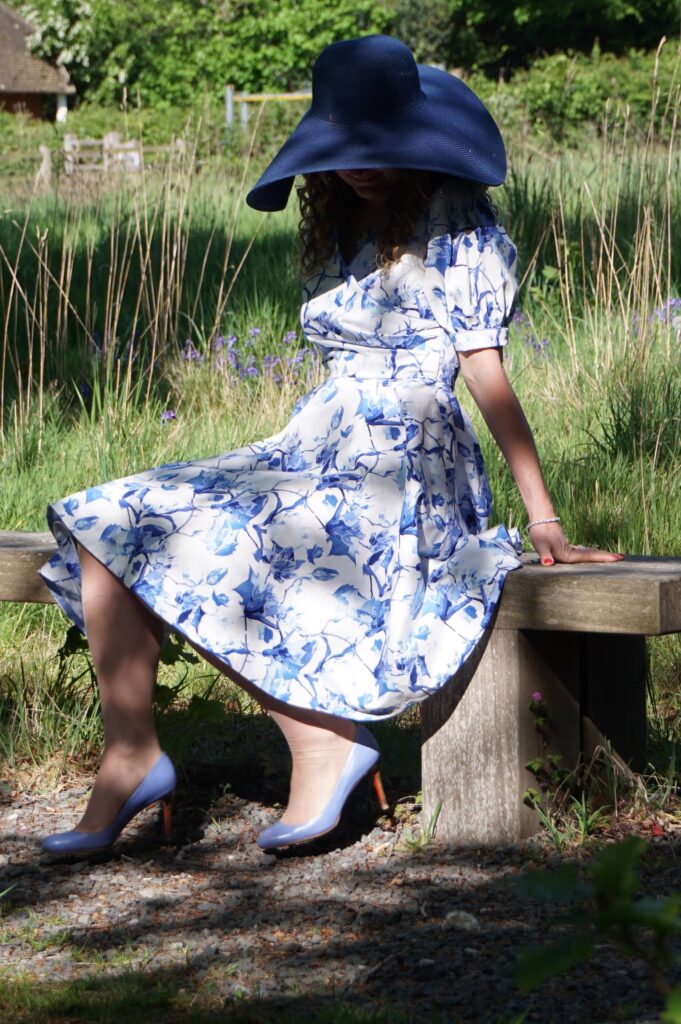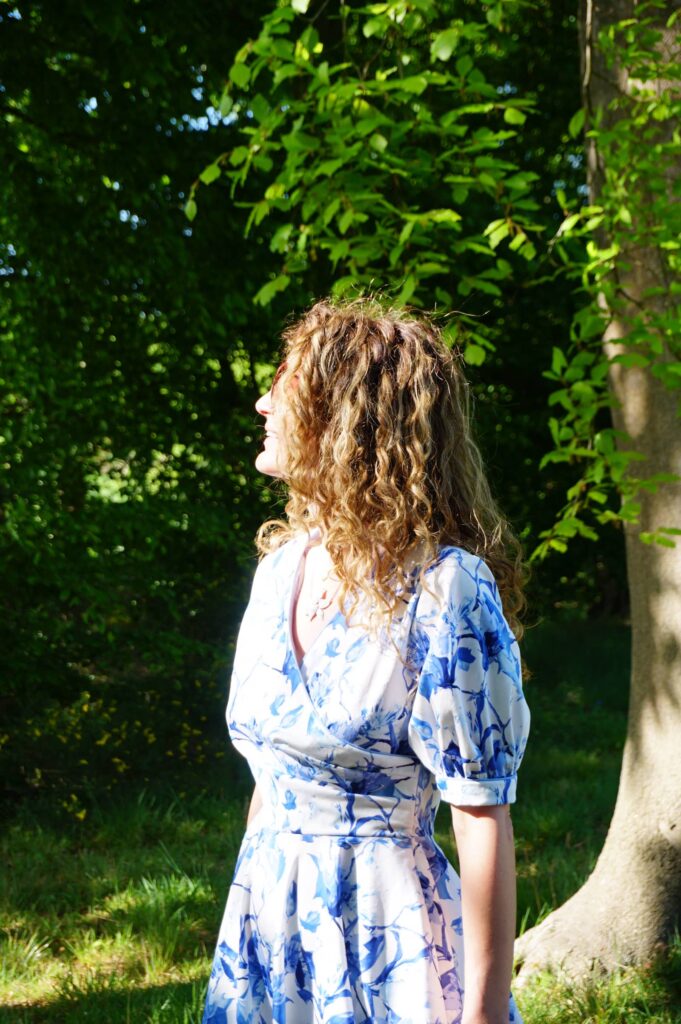 What are puff sleeves?
According to Oxford dictionary, a puff sleeve is a « type of sleeve on a piece of clothing that fits close to the body at the shoulder and the lower edge and is wider in the middle, forming a round shape ». In French we call them balloon sleeves, which I think gives a better idea of what they look like.
I think that in theory what you call puff sleeves is supposed to be gathered at the top and the bottom (figure 2 below). But for me, anything the is gathered either at the bottom, the top or both will work to fulfill my puff sleeve sewing desire!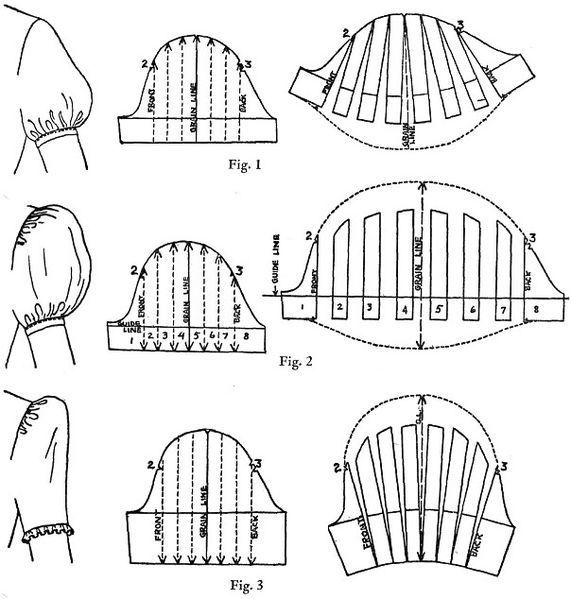 Puff sleeve sewing inspiration
I was relieved when watching the Great Sewing Bee 2022 to find out that I am not the only one completely obsessed with puff sleeves. Beautiful Broghan seems to be sewing and wearing only these, so it is not just me!!!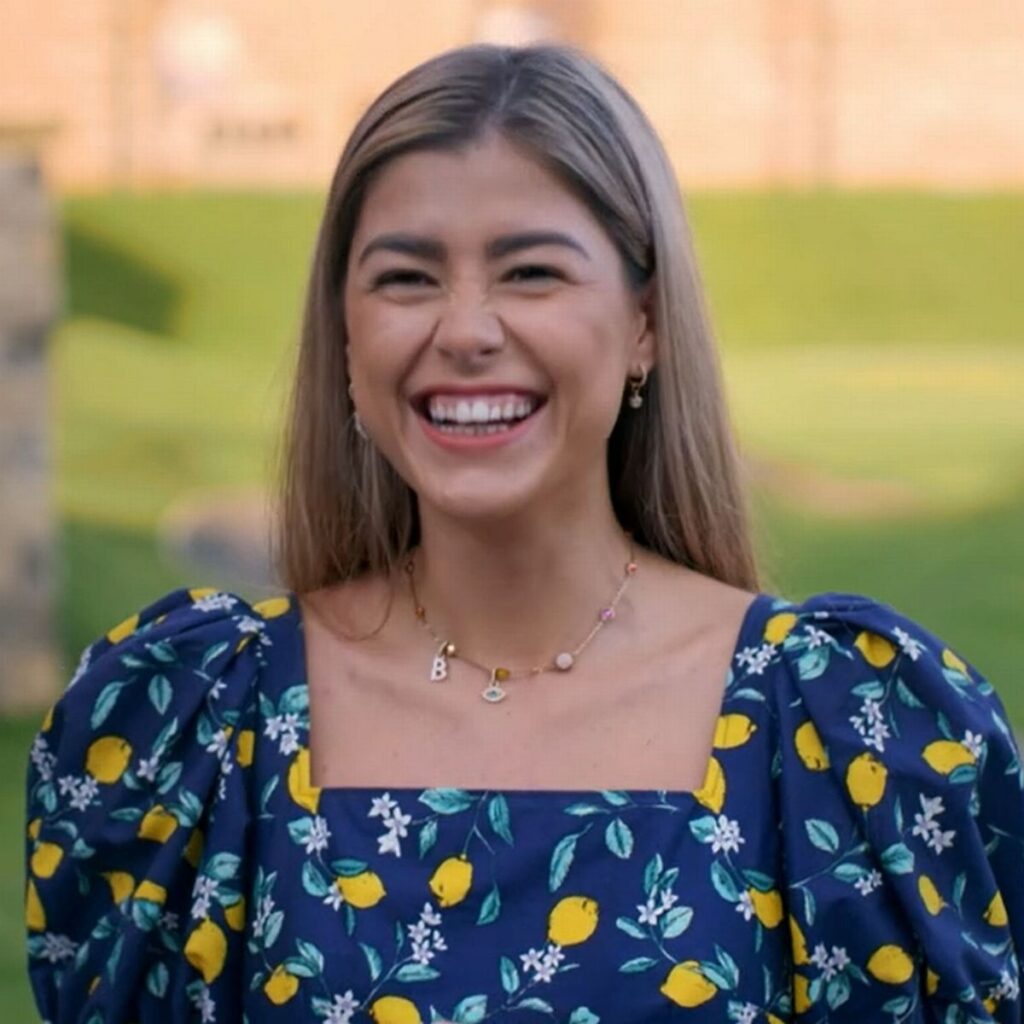 If you are keen to join the puff sleeve bandwagon, there are quite a few patterns available. Here are my favourites.
First, McCall's M8197, with I used for the sleeves of this dress… And have also sewn entirely, article to follow when pictures are taken!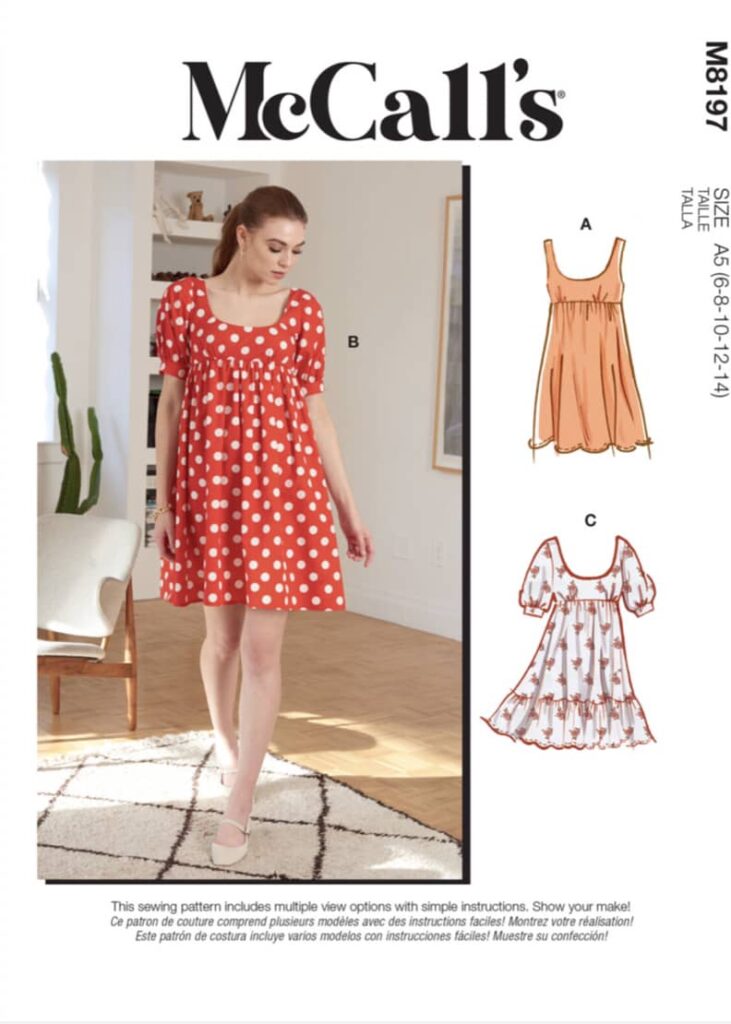 Second, McCall's M8211, also sewn and waiting for proper pictures…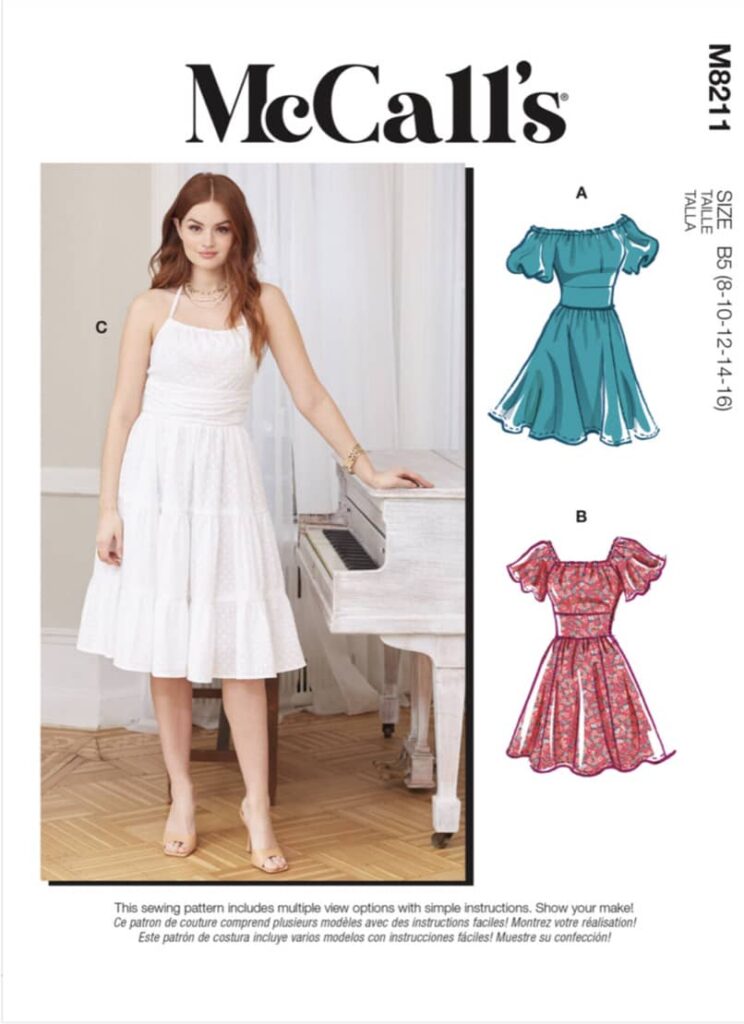 Third, the Capulet dress by Switch Witch Patterns, which I am really keen to try when I find the right fabric.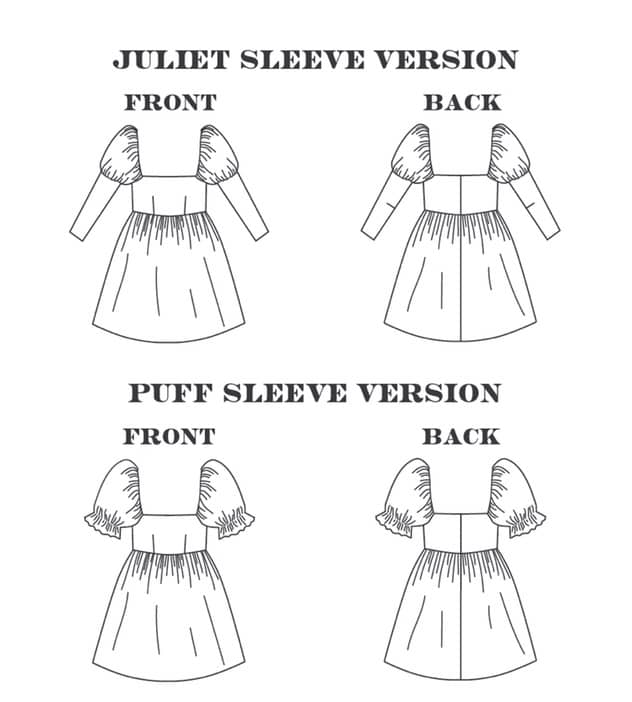 And fourth, the Sinclar wrap dress by Pretty Mercerie – I just want to steal these gorgeous version from Happy as a Bee!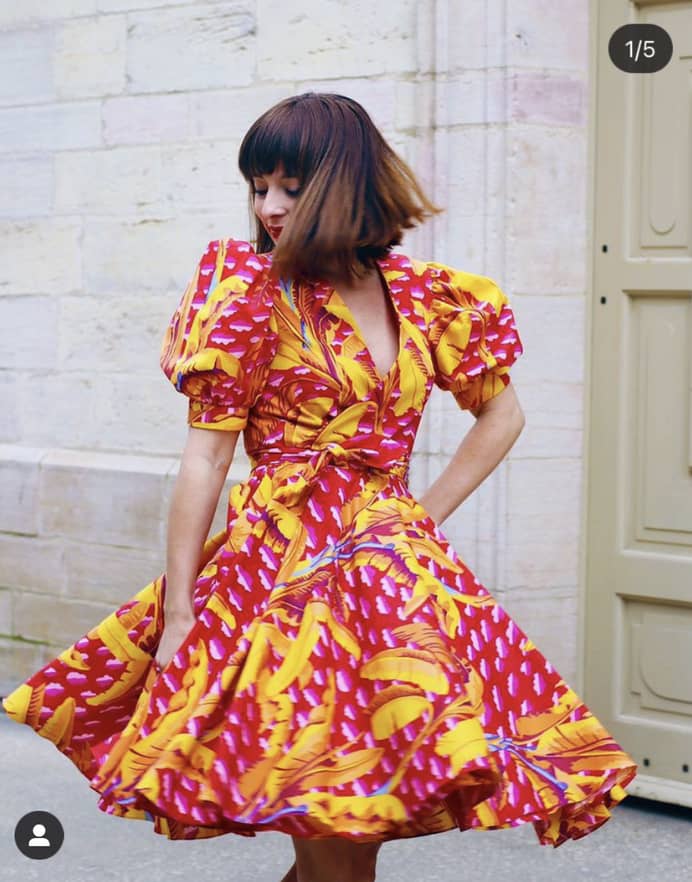 Sewing the B6446 pattern with puff sleeves
The B6446 pattern joined my hall of fame last year and I made a couple of versions… of course! (I actually saw a third one but never showed it as the fabric choice was a big mistake… Think « Little House in the Prairie » unintended look).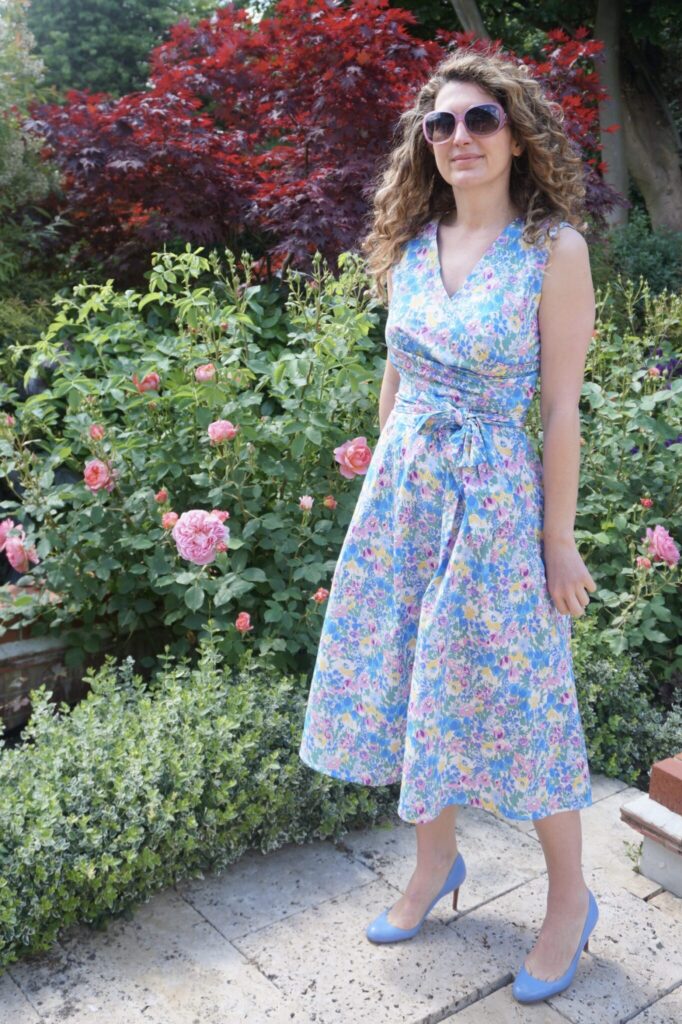 I reviewed extensively the B6446 pattern in this article, so I won't bore you with more of the same. I absolutely adore the mock wrap bodice, which very much lends itself to adding piping at the neckline… every time I sew it!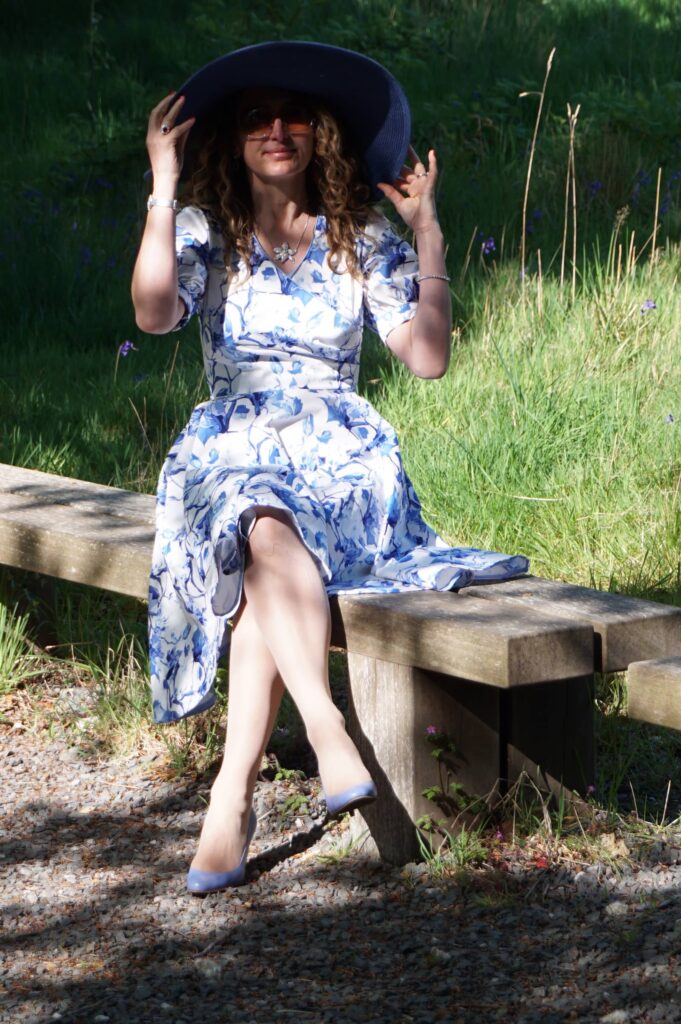 But my main advice is not to use the skirt from the pattern, which does not have enough volume to give the beautiful bodice credit. Instead, substitute it with a nice full circle skirt, either selft-drafted or using the pattern piece from M7081 for instance – which is ideal for this dress. Twirl, twirl, twirl!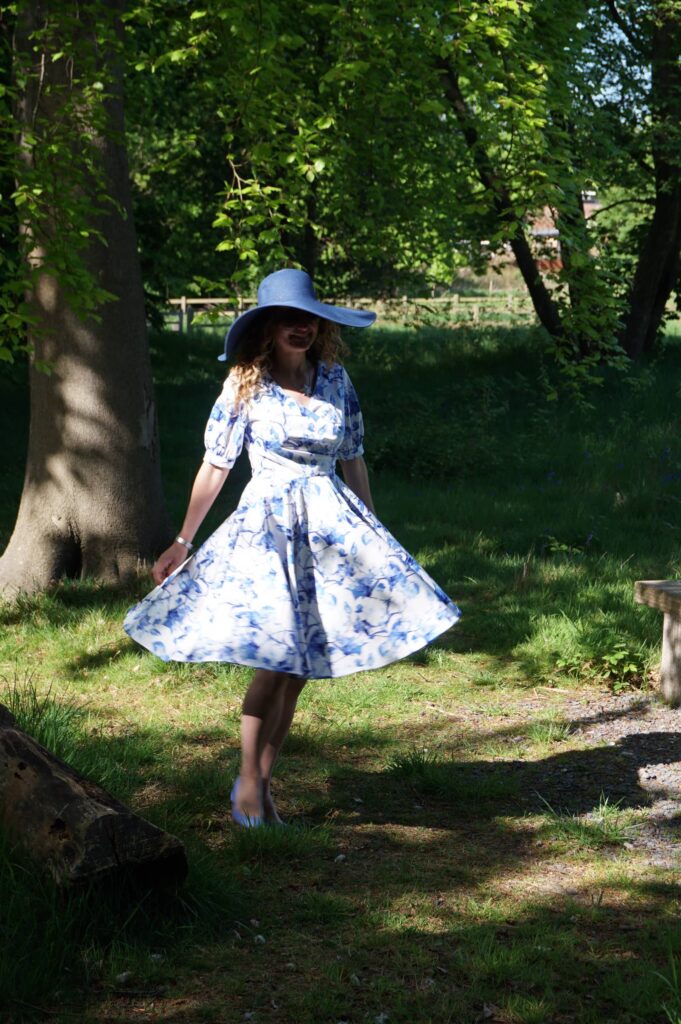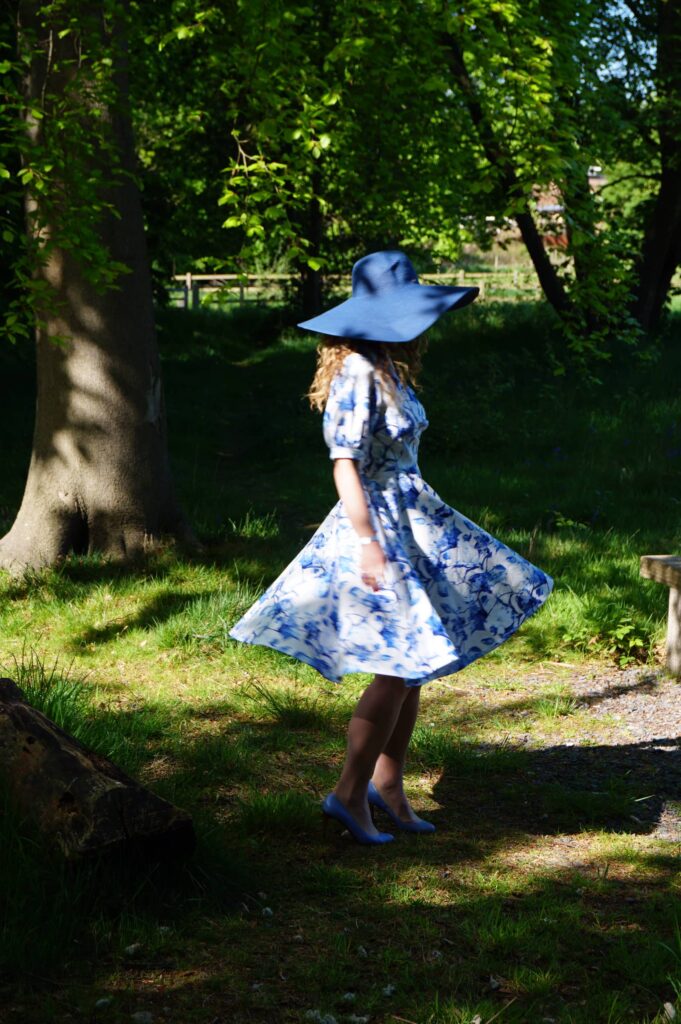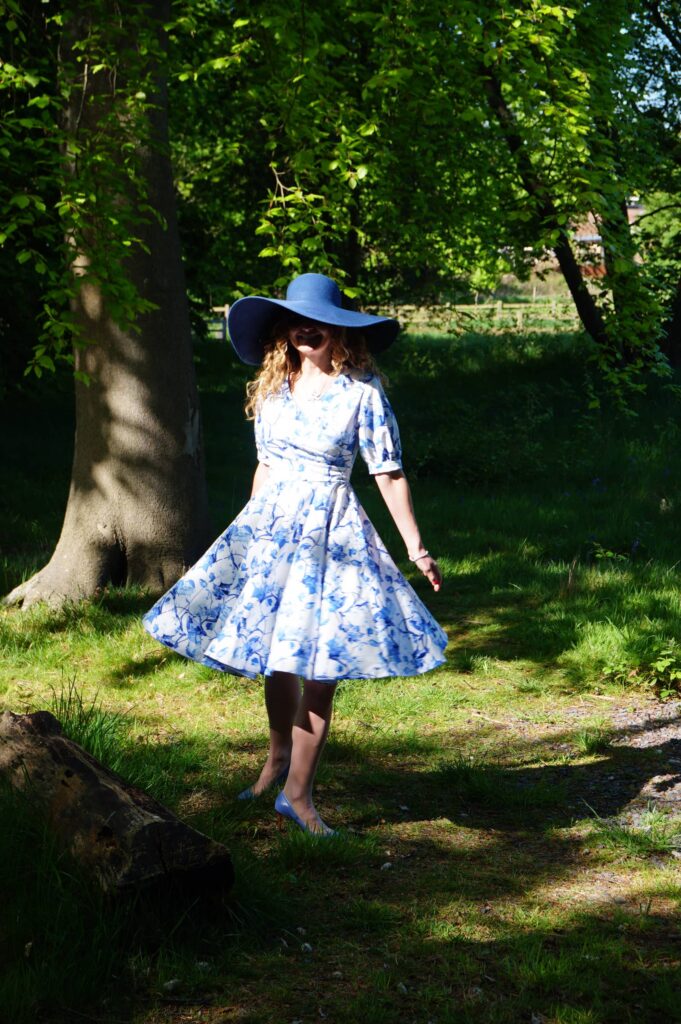 As for the sleeves, – which I am only mentioning now while they were the all point of this article, never mind – I simply took the puff sleeves from the M8194 pattern in the exact same size as that of my dress (10) and they fitted without any adjustment whatsoever! All Butterick, Vogue and McCall's patterns (all the same company) seem to have interchangeable pieces for their dresses, I have mixed and matched bodices, sleeves and skirts very often and never ever had any issues. How cool is that!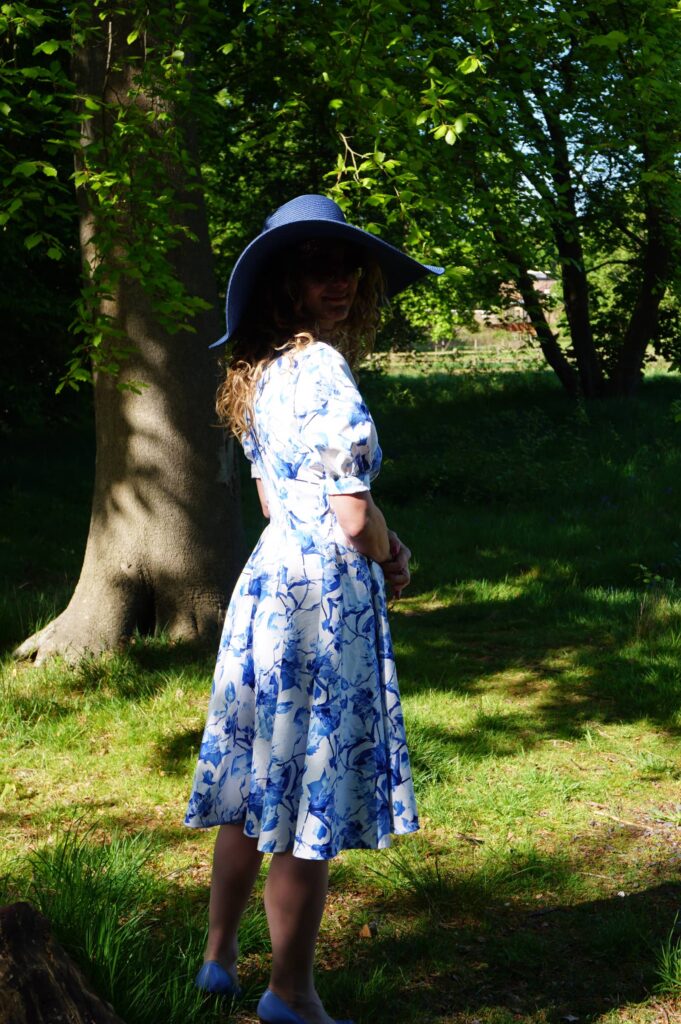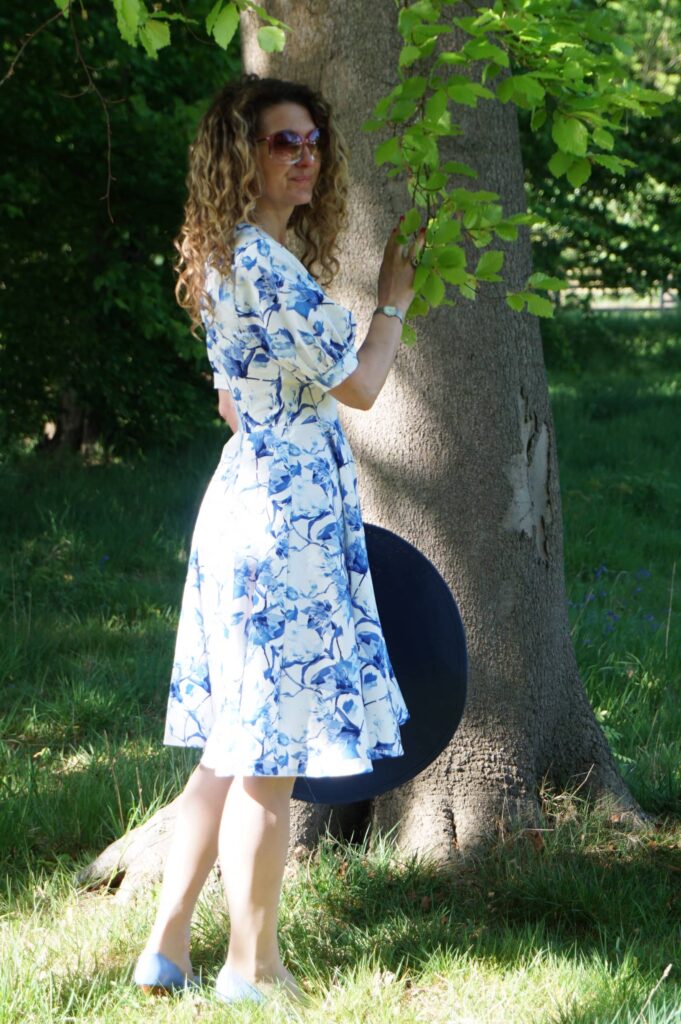 Conclusion
This dress combines my new love for puff sleeve and my old love for wrap dresses, so I can only adore it. This cotton satin fabric, found at Oxford Street John Lewis in London, makes it even more special with its most gorgeous blue hues.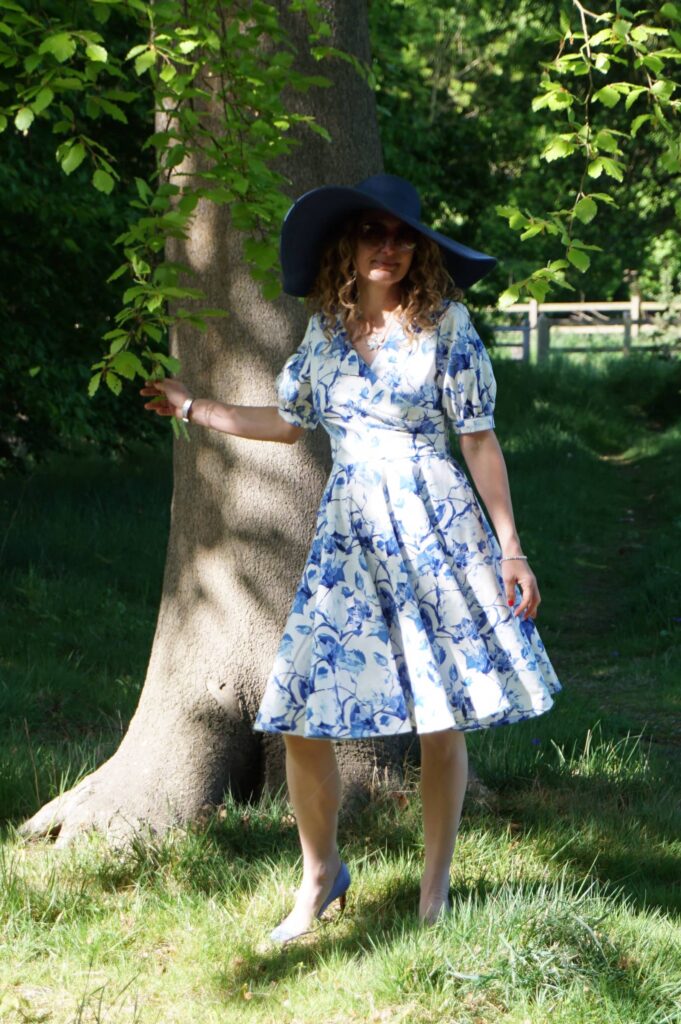 Many more puff sleeves dresses to show you soon, stay tuned!
---
2 responses to "Sewing puff sleeves: hacking the B6446 dress"