Sewing puff sleeves: M8197 pattern review
As I discussed in my previous article, I am completely obsessed with sewing puff sleeves currently. So after my first puff sleeve dress, here is my second: the McCall's M8197 dress.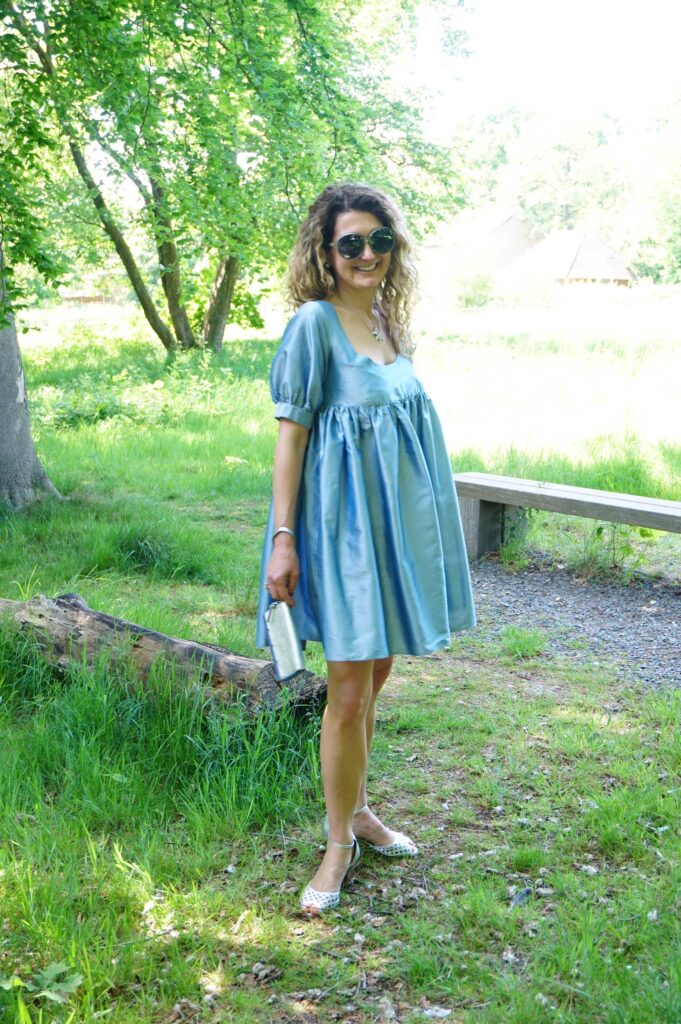 M8197 pattern presentation
The McCall's M8197 dress is a babydoll dress with an adjusted bodice with stops at mid-bosom level; a low cleveage both at the front and at the back; a voluminous gathered skirt; and puff sleeves of course!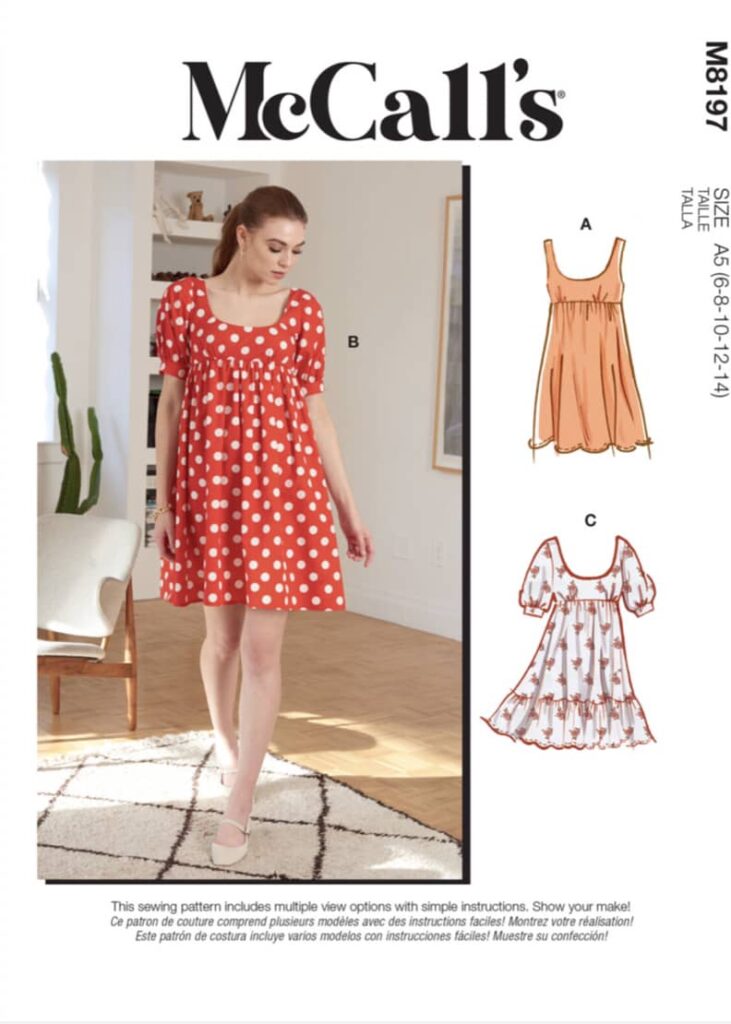 It is quite a recent pattern from McCall, part of the Spring/Summer 2021 collection I think. And to be fair I am always quite cautious with these recent patterns. I find they are sometimes not drafted as well as their predecessors – more on this later.
This dress is clearly out of my comfort zone: not my current fit-and-flare shape, with a gathered rather than circle skirt, and much shorter than I usually wear. My children, creatures of habit, were actually shocked when I initially wore it! Not very encouraging I have to admit…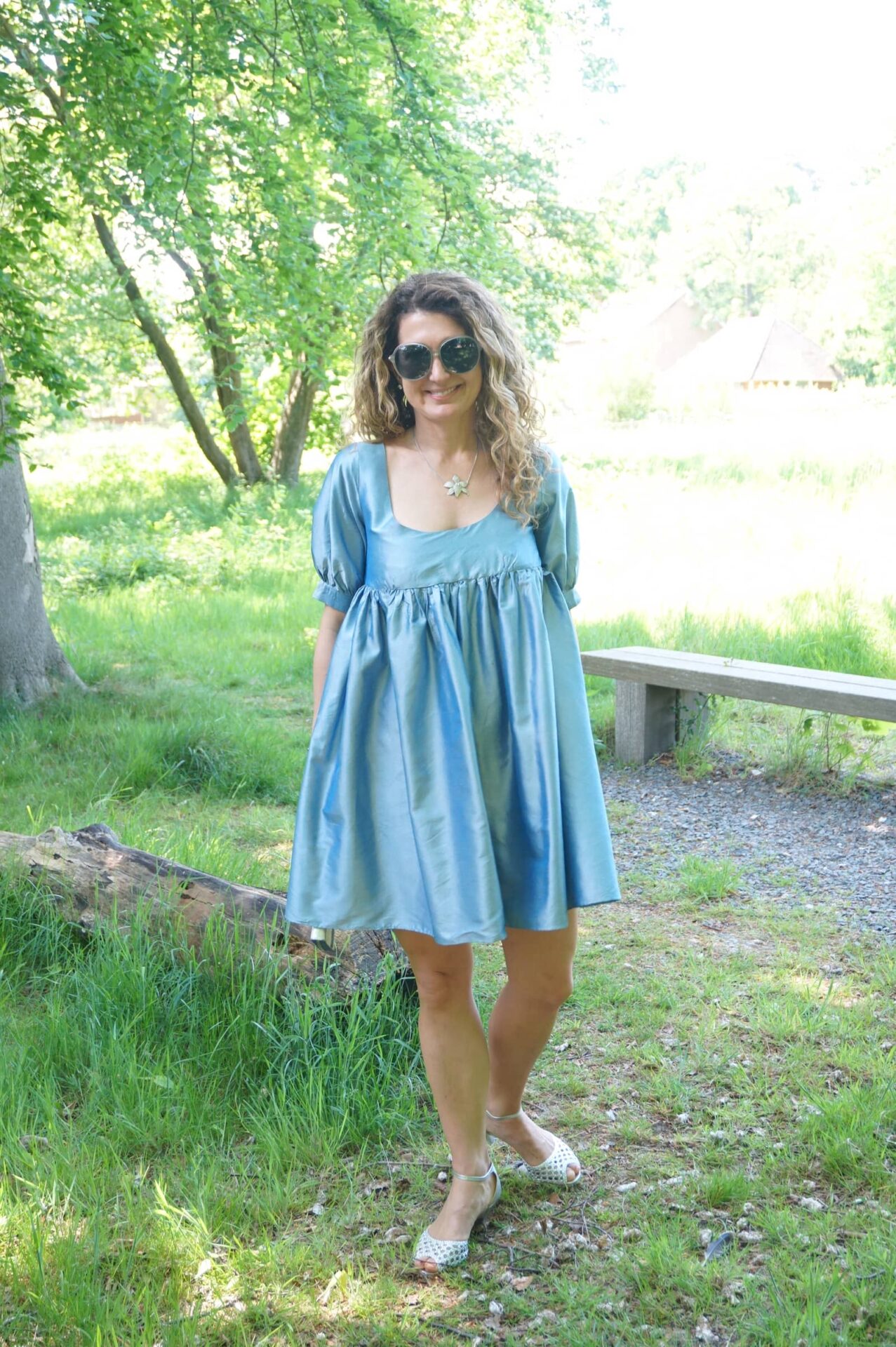 M8197 pattern pros and cons
I am somewhat ambivalent about this dress. I have been wanting to sew this shape for ages and I am keen to explore shorter lengths currently, so all good on this side. On the other hand, I am not convinced about the bodice fit at all.
On the positive side:
The shape of this dress is very pretty. I think this pattern has managed to nail-down the babydoll shape, with a perfect bodice/skirt proportion and very cute puff sleeves.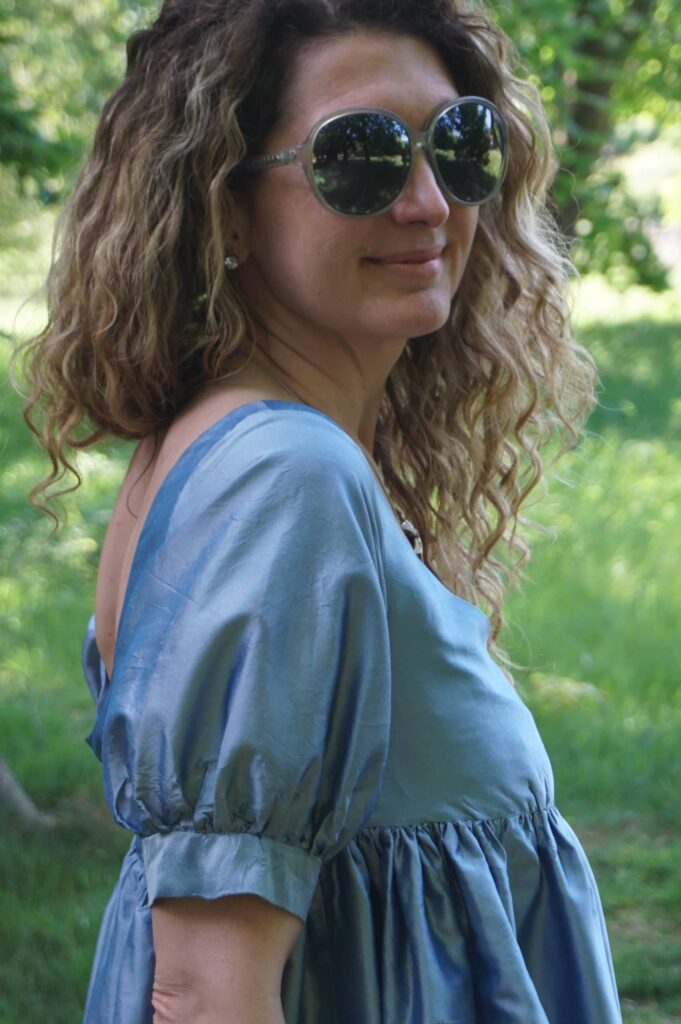 It is an extremely easy make. There is a limited number of pattern pieces, no huge technical difficulties (invisible zipper and gathering of the sleeves and skirt being the main ones) and very clear instructions.
The internal finish is very clean, with the bodice entirely lined. You could also easily line the skirt if you wish.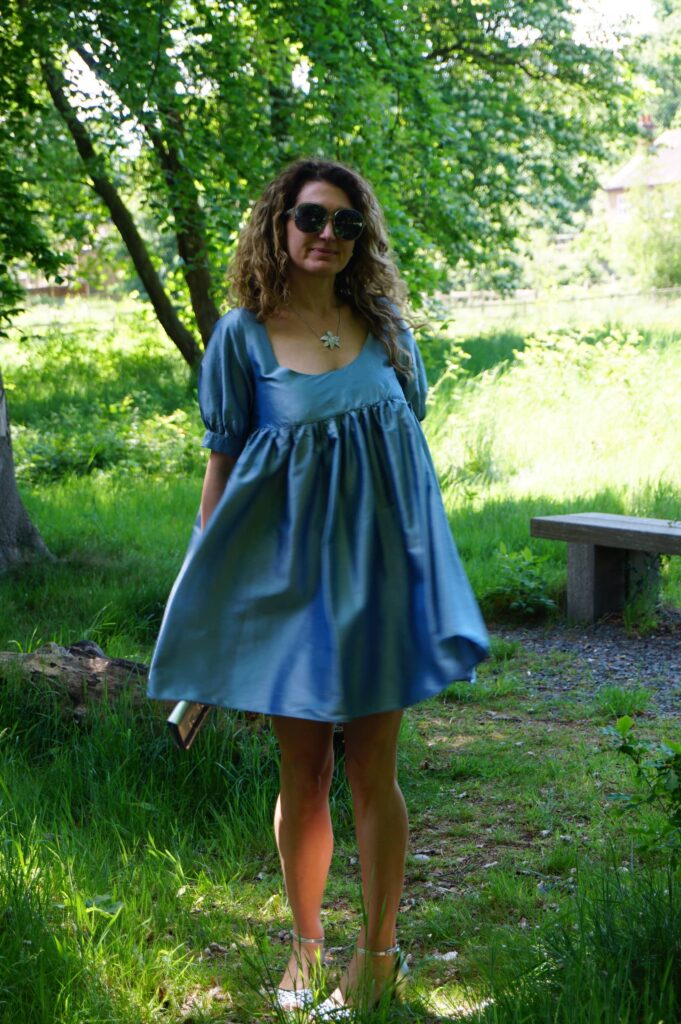 But on the negative side:
The bodice fit is definitely not very good. I went for my usual McCall's size 10, which usually gives me a perfect fit. But here the neckline is too large and the sleeves tend to fall off. Secondly, the sleeve band would have been too tight had I followed the pattern. Thankfully I took my arm circumference measurements first and adjusted the pattern piece, which I strongly recommend you do. And lastly there was no bust cup options on offer and I was too lazy to do an FBA – I definitely should have.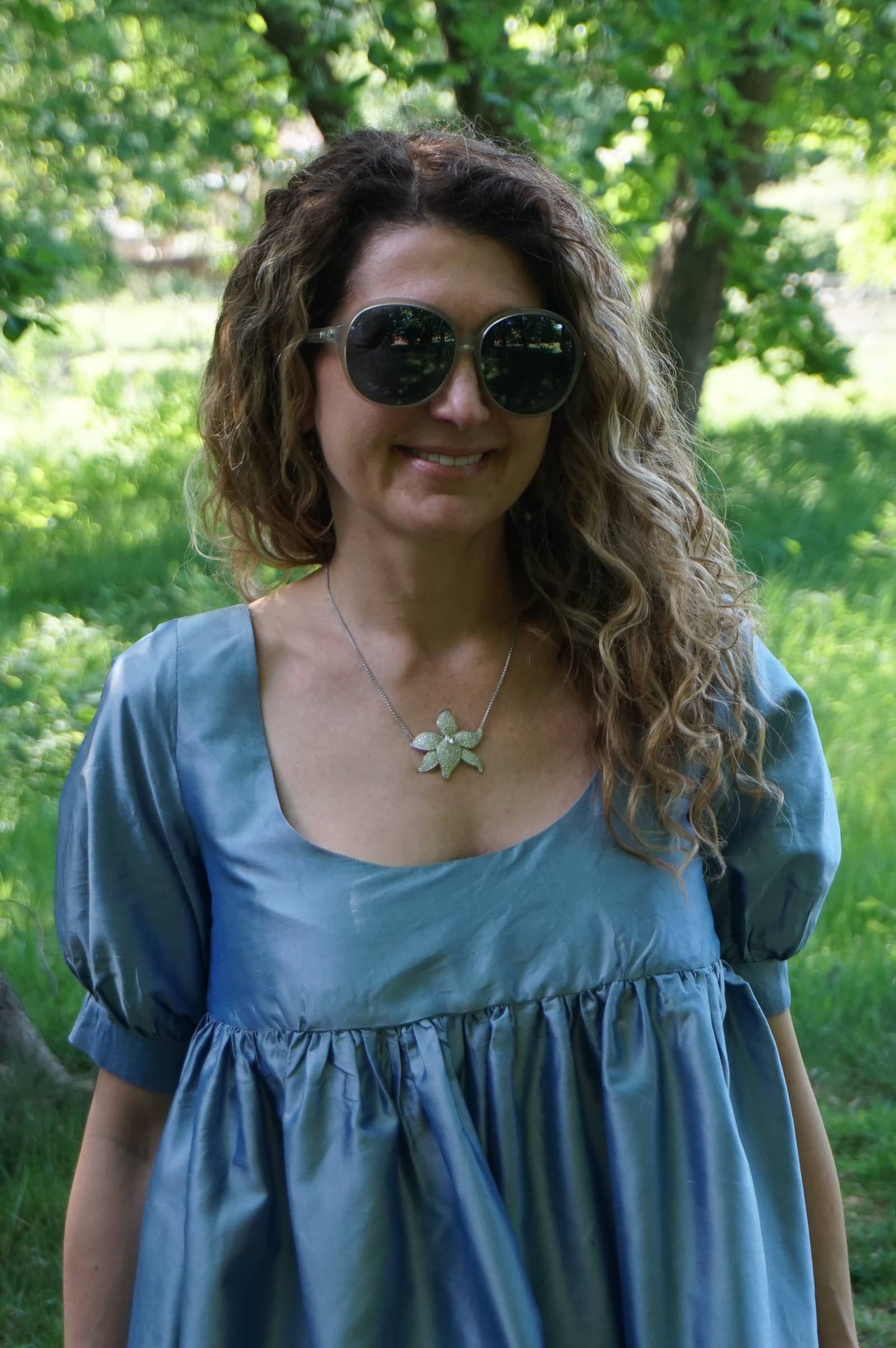 The positioning of the zip makes it all but invisible, in the middle of all the skirt gathering at the back. Huge pity in my view and next time I will definitely position it on the side (as I usually do, not sure why I didn't this time…).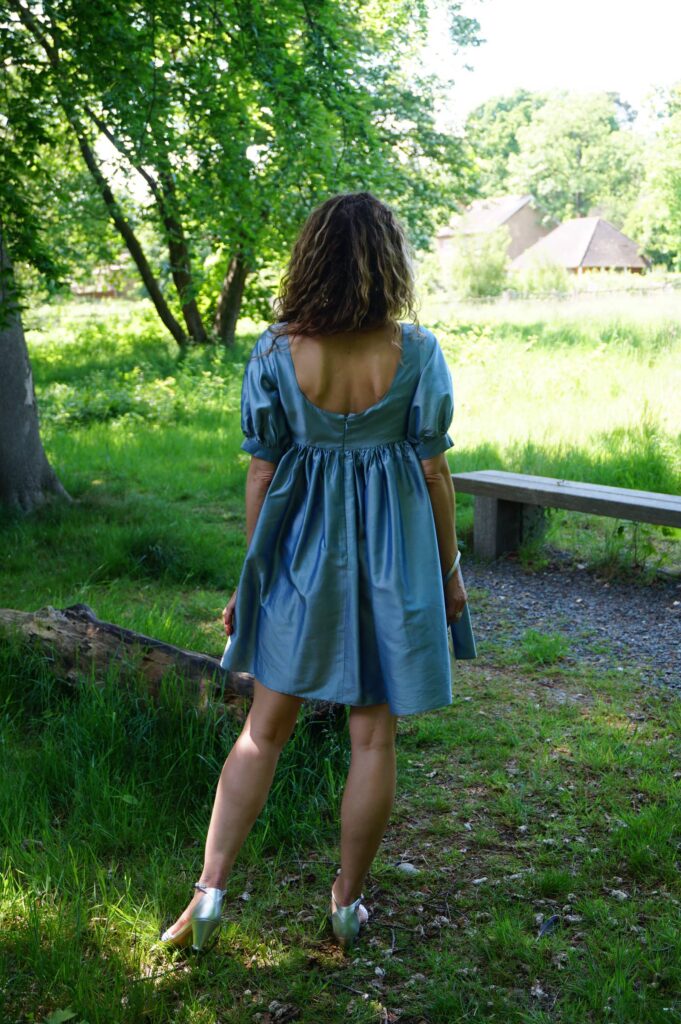 My fabric choice was definitely wrong. I use a silk dupion, which gives very nice structure to the skirt but is nearly impossible to iron properly with all these gathers (you can see all the fabric wrinkles in the previous close-up pictures). I think a lightweight cotton would have been better.
In conclusion
Not my favourite ever make but at least of gave me a puff sleeve pattern piece I can use ad nauseam on all my McCall's/ Vogue/ Butterick patterns. All is not lost!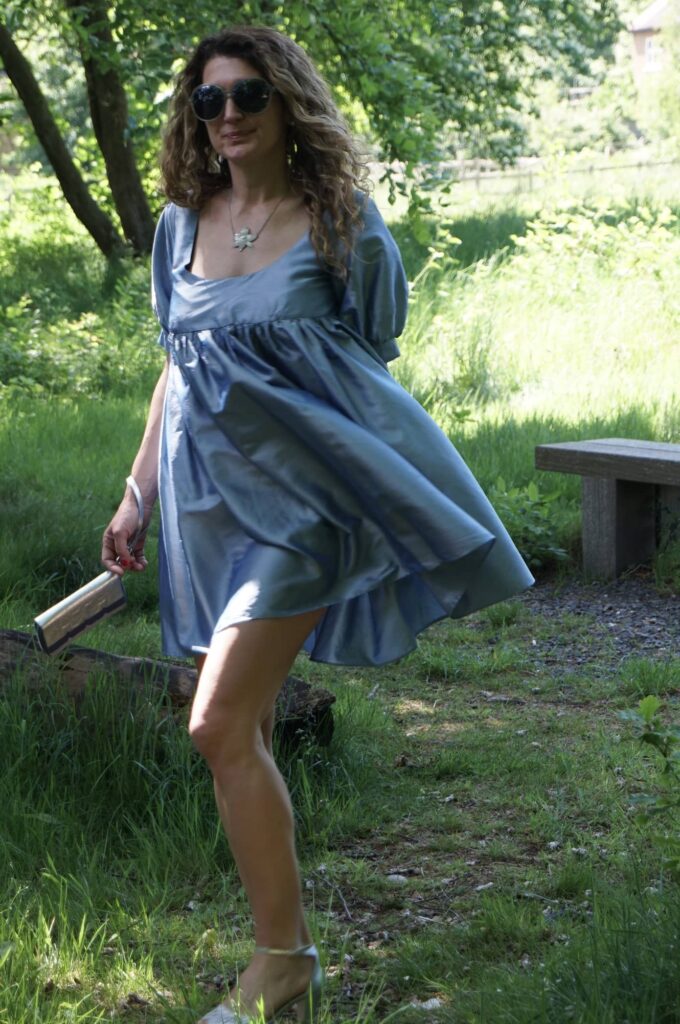 ---