Sewing with Croft Mill: summer in seersucker
Seersucker is one of my favourite fabrics for summer. So when I was given the opportunity to chose from Croftmill's extensive selection, I was … well, slightly overwhelmed! But pink is always a winner with me so let me introduce you to my pink seersucker Semis dress.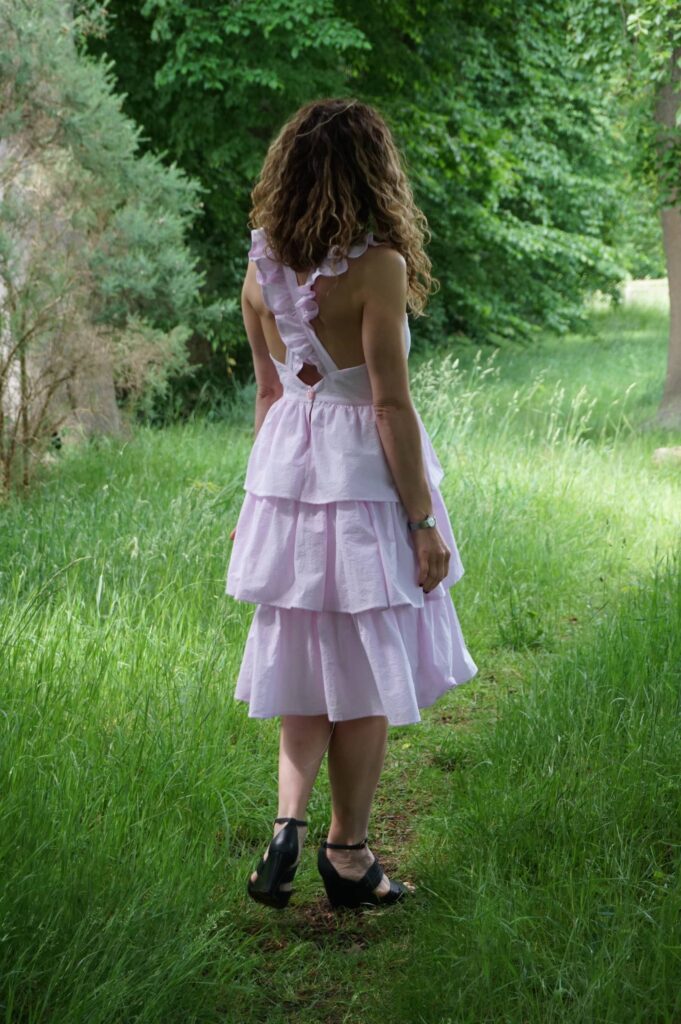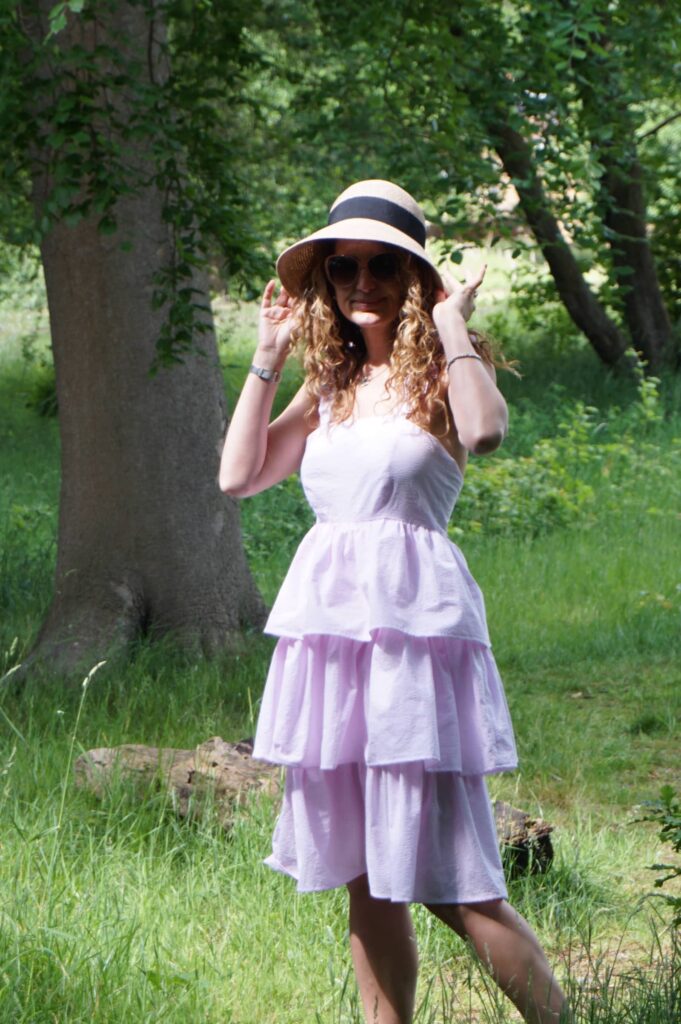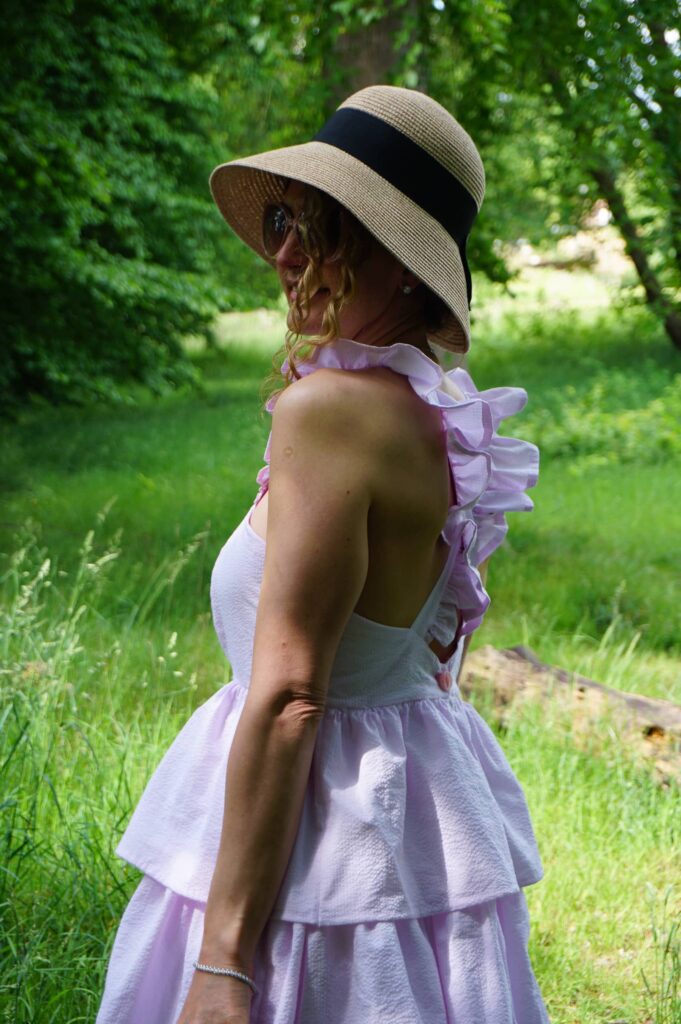 What is seersucker?
Seersucker is traditionally a cotton fabric, where tight-tension yarns alternate with loose-tension yarns. This weaving process gives the fabric a crinkled surface. So you end up with an extremely lightweight, summer-friendly fabric with nevertheless quite a lot of structure. Here are pictures up close, which give a perfect idea of the fabric structure.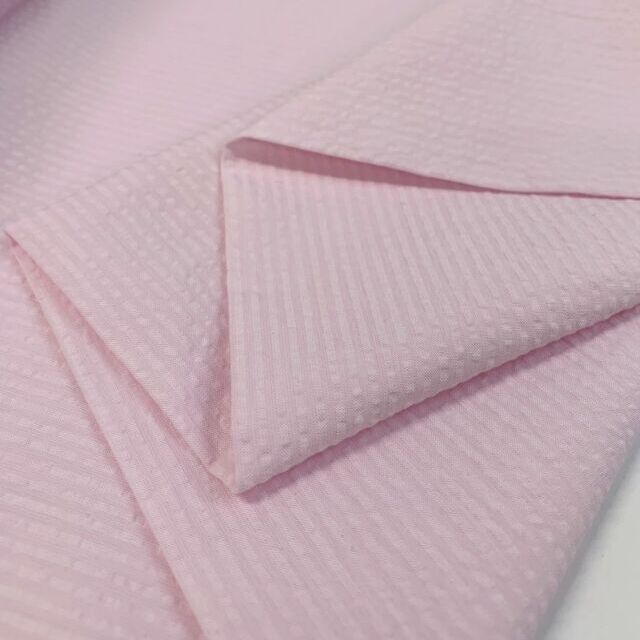 I adore wearing seersucker cotton for summer but it is actually quite hard to find fabric which does not have polyester in it – and I would definitely not advise a polyester mix for hot weather! The pink seersucker I chose (as well as most Croft Mill's selection) is 100% cotton so perfect for making summer dresses!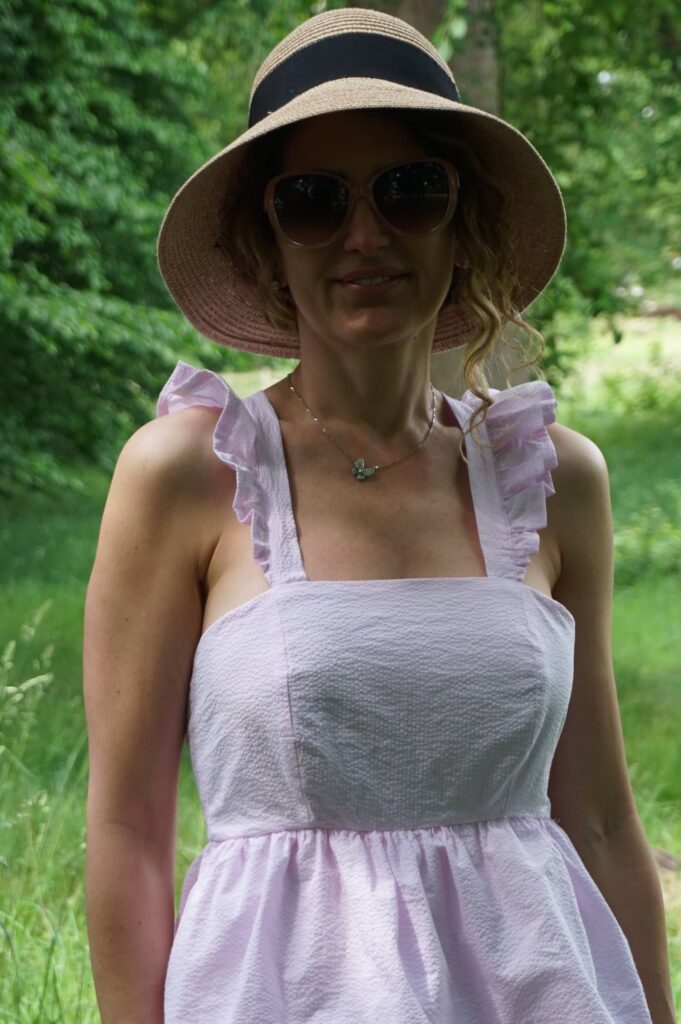 Sewing the Semis dress by Delphine & Morissette
The Semis dress by Delphine & Morissette is the ultimate summer dress, with it low neckline, open back and frilled shoulder straps. I had already used this pattern twice for my Resort Collection (here and here) and was very keen to use it again for the summer.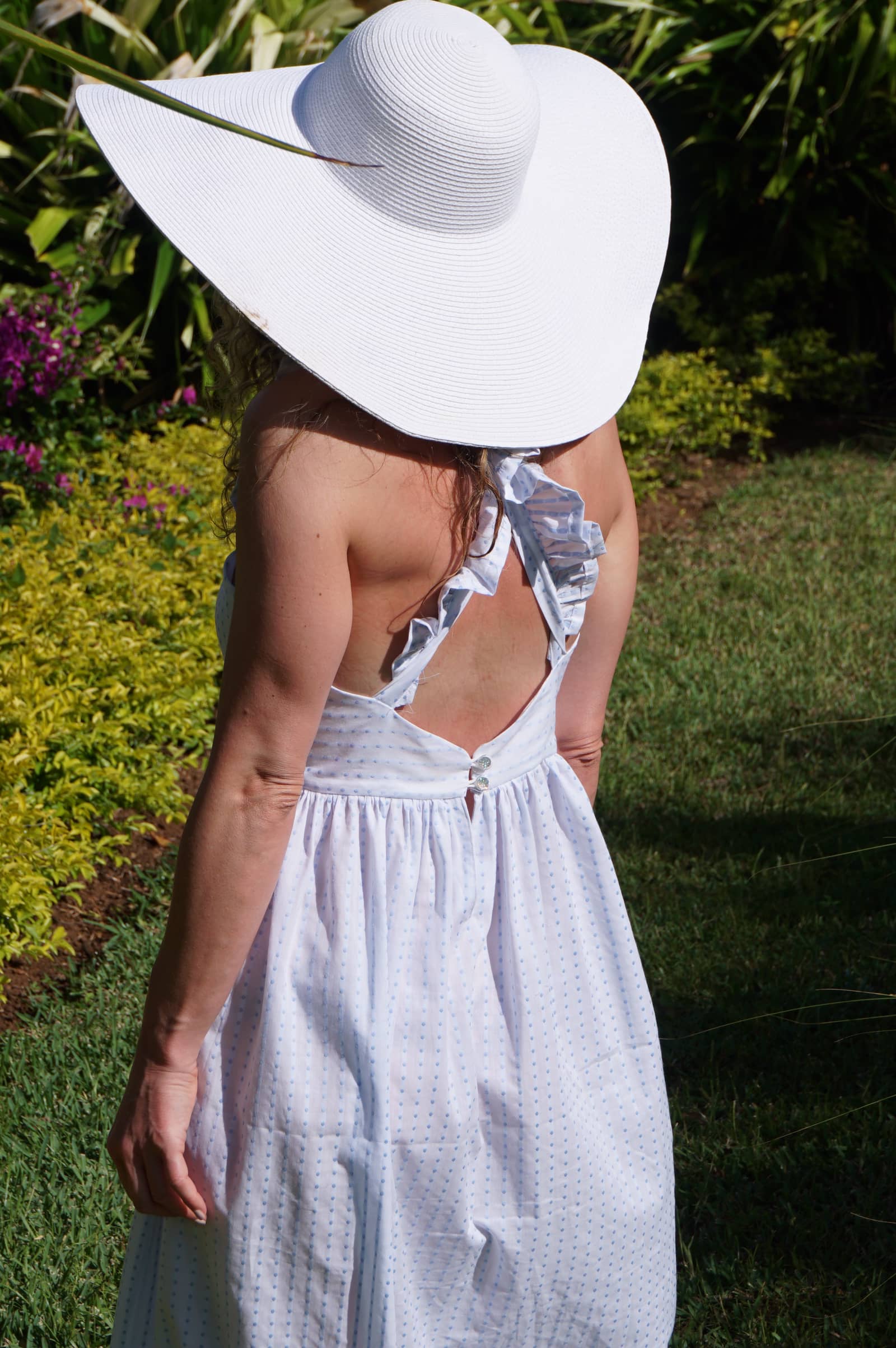 This dress is an incredibly easy make. The bodice is perfectly designed and comes together in no time.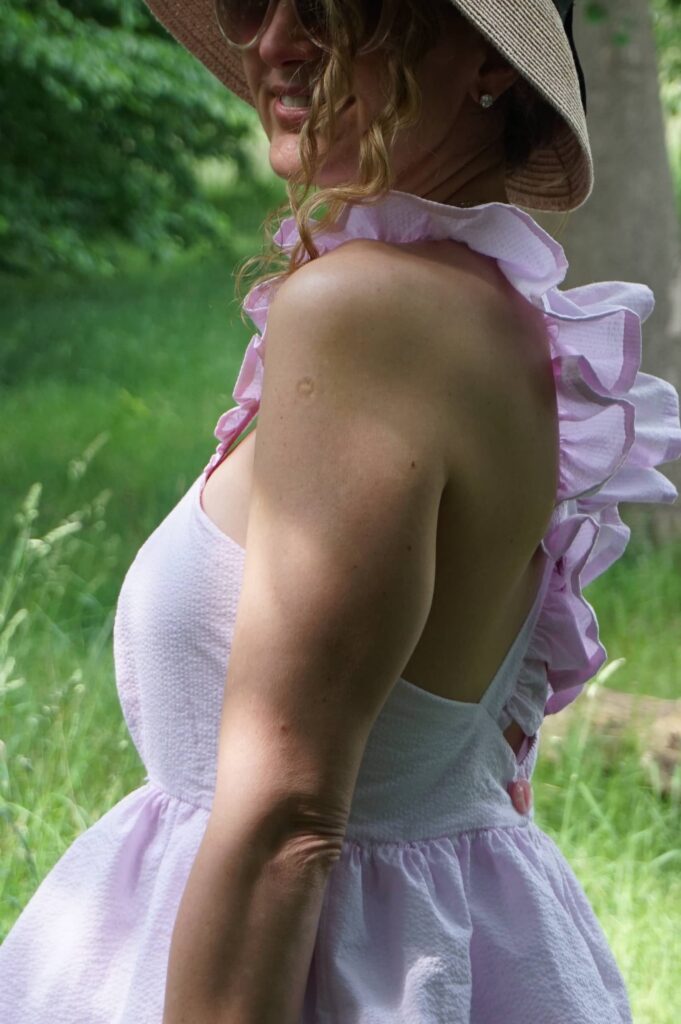 The frilled straps take more time but are incredibly cute.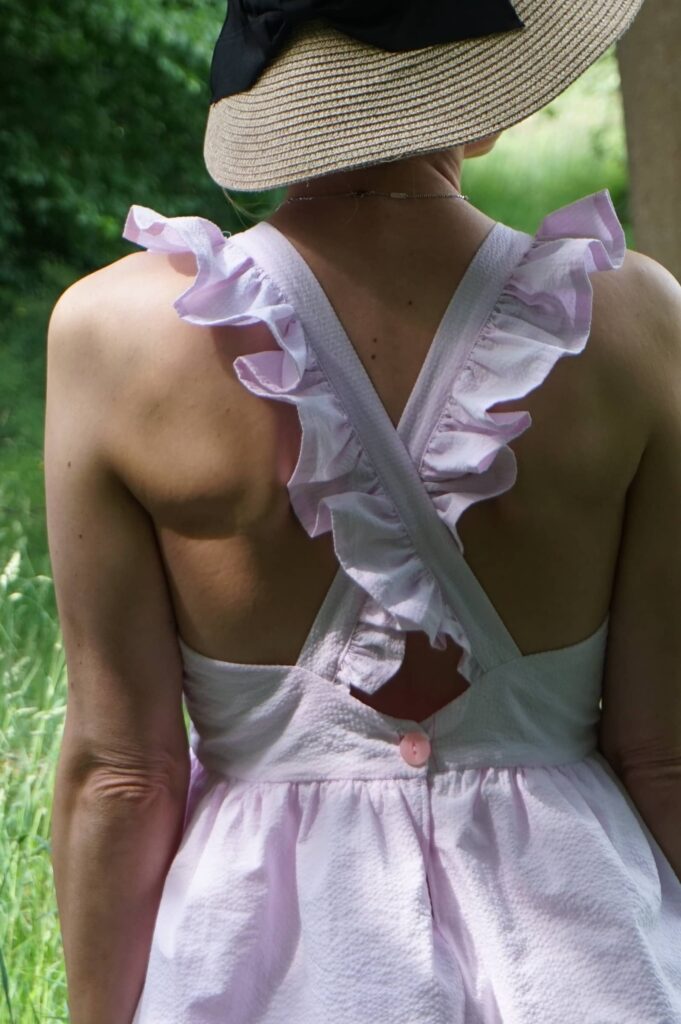 And the original skirt is a simple gathered rectangle of fabric so open to many interpretations… which is exactly what I did here!
Creating a Zimmermann-inspired skirt
I have been fantasising about Zimmermann's multi-layers ruffled skirts for ages and was very keen to try and reproduce the style.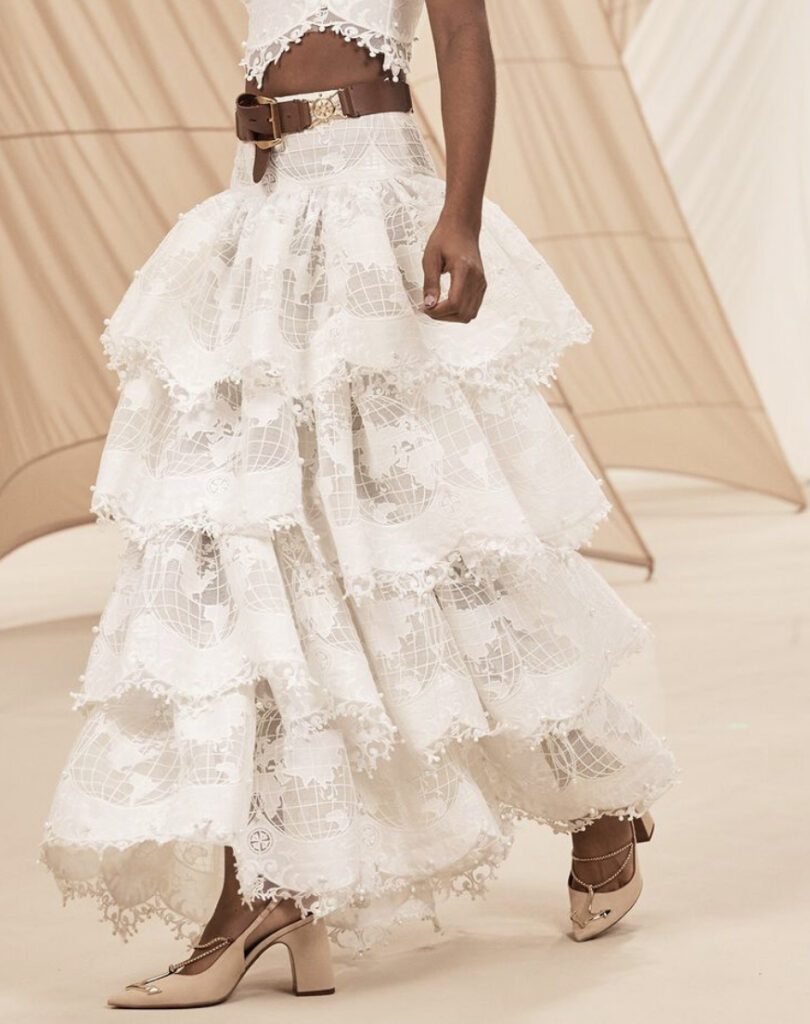 This is my first attempt at fitting these ruffles in 3m of fabric while keeping the all thing wearable… and I am quite pleased with it!!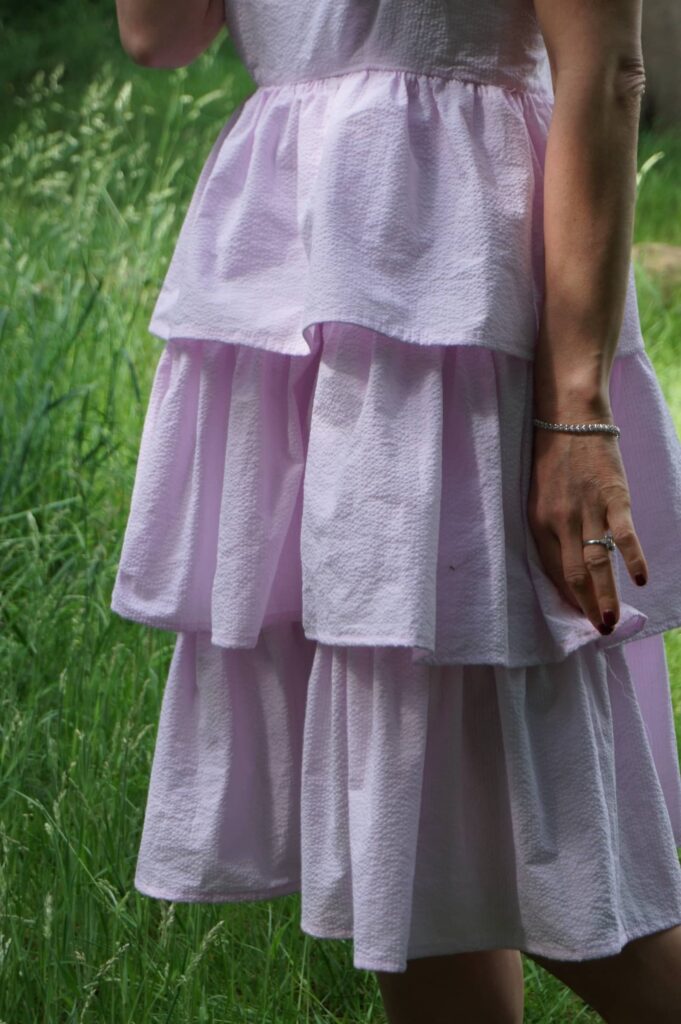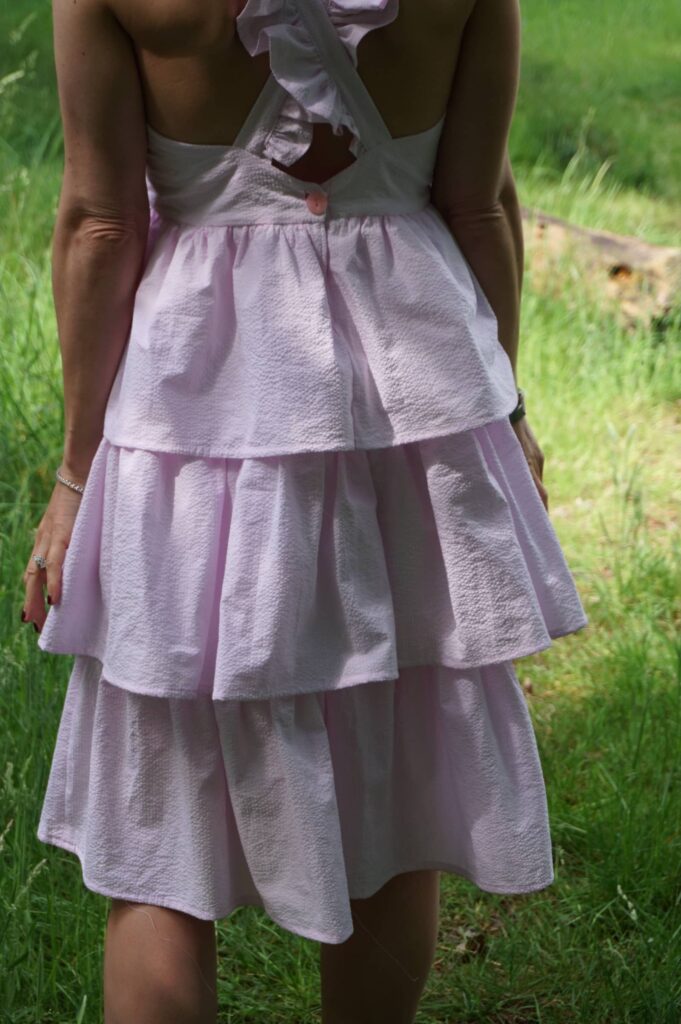 I basically worked with 5 rectangles of fabric: 3 visible for the top ruffles; and 2 non-visible for the under-skirt:
The 3 visible rectangles are gathered with a 2x ratio to underskirt, overlap 5cm on each other, have a 1 cm sewing and 2cm hem allowance. They obviously need to be cut in the main fabric.
The two under-skirt rectangles are 150cm wide. They can be cut in a different fabric (I used a white cotton lawn).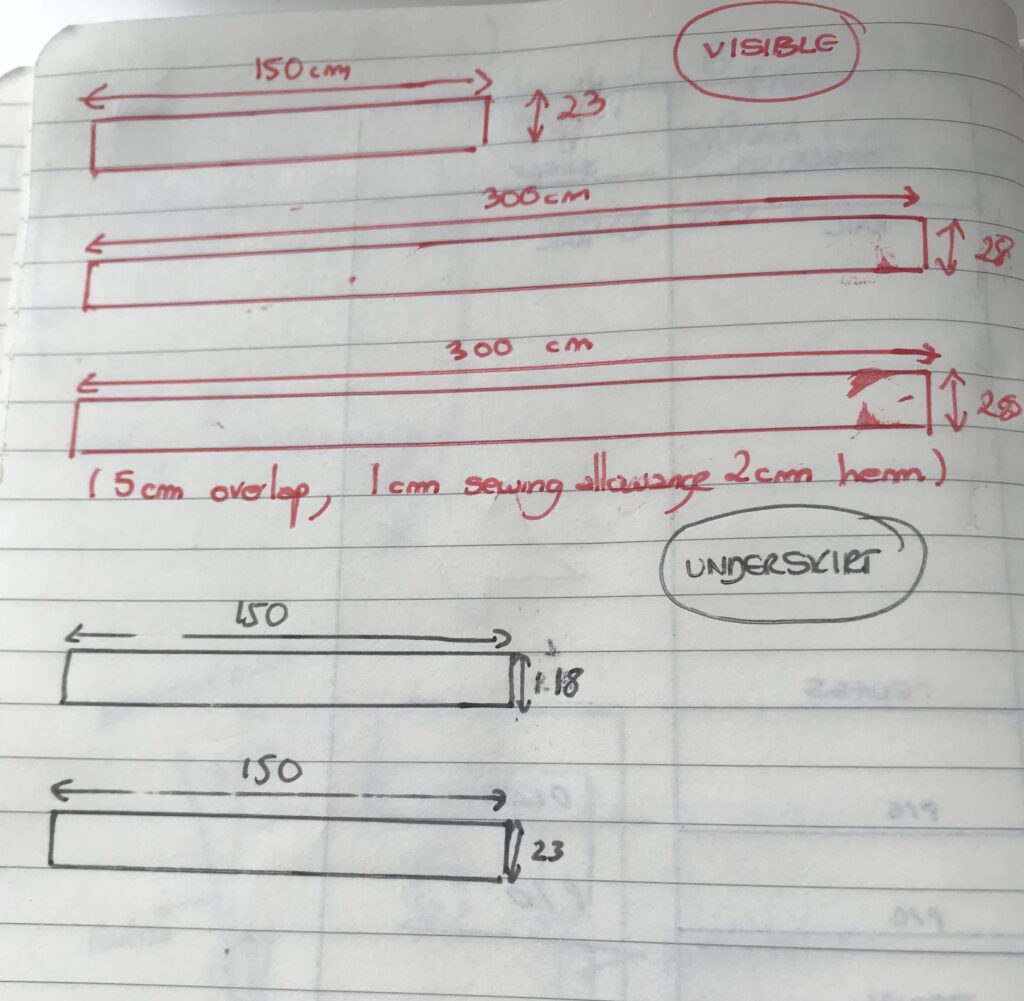 You could obviously make the skirt longer by adding an extra 2 bottom ruffles (and an extra 2 under-skirt rectangles); or make more layers by shortening them. So so many options!!
I will try and make a tutorial the next time I make a similar skirt – very soon I am sure, as these skirts seem to be my new obsession!!
Conclusion
After writing this article, I am no so tempted to reproduce this dress with different skirt options in all possible seersucker colours… How typical of me!!!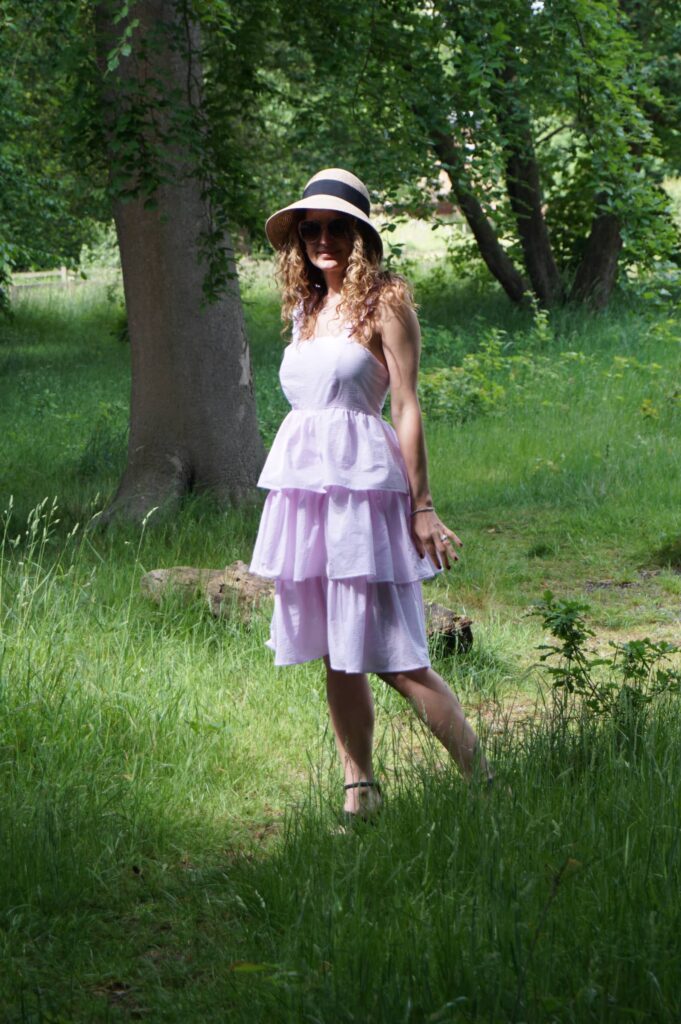 ---