Sewing vintage roses: V9239 pattern review
For an unknown reason, flowers have been surprisingly absent of my sewing room over the past few months. So let's remedy this with a very 1950's-styled V9239 dress, with an all-over roses pattern.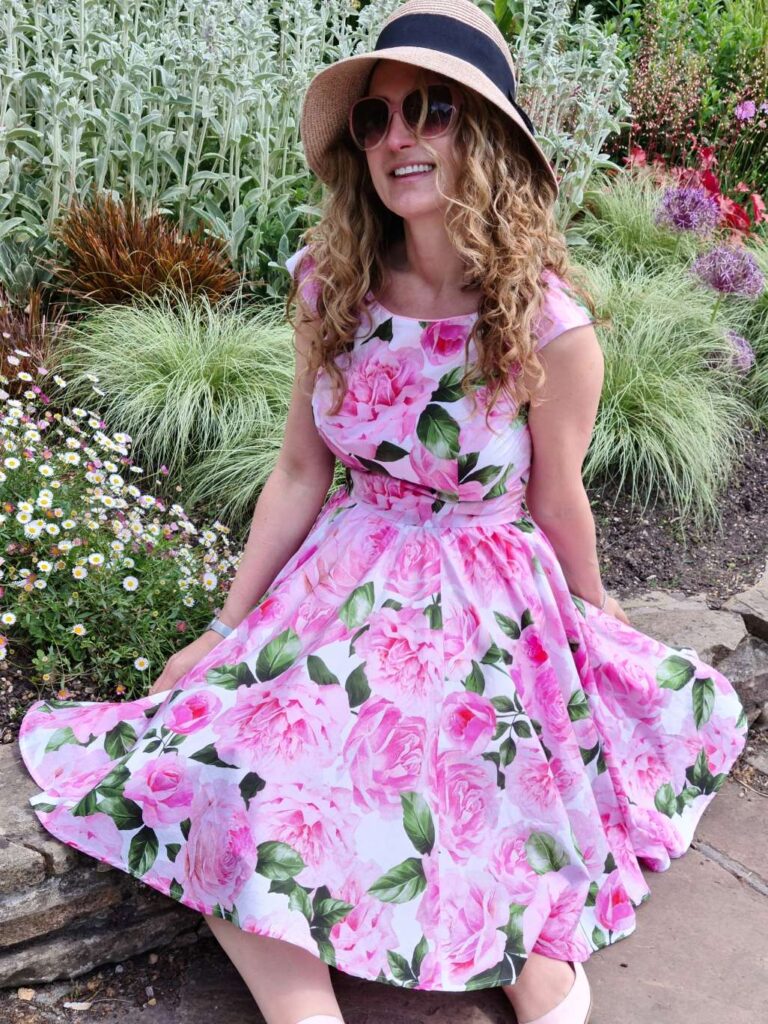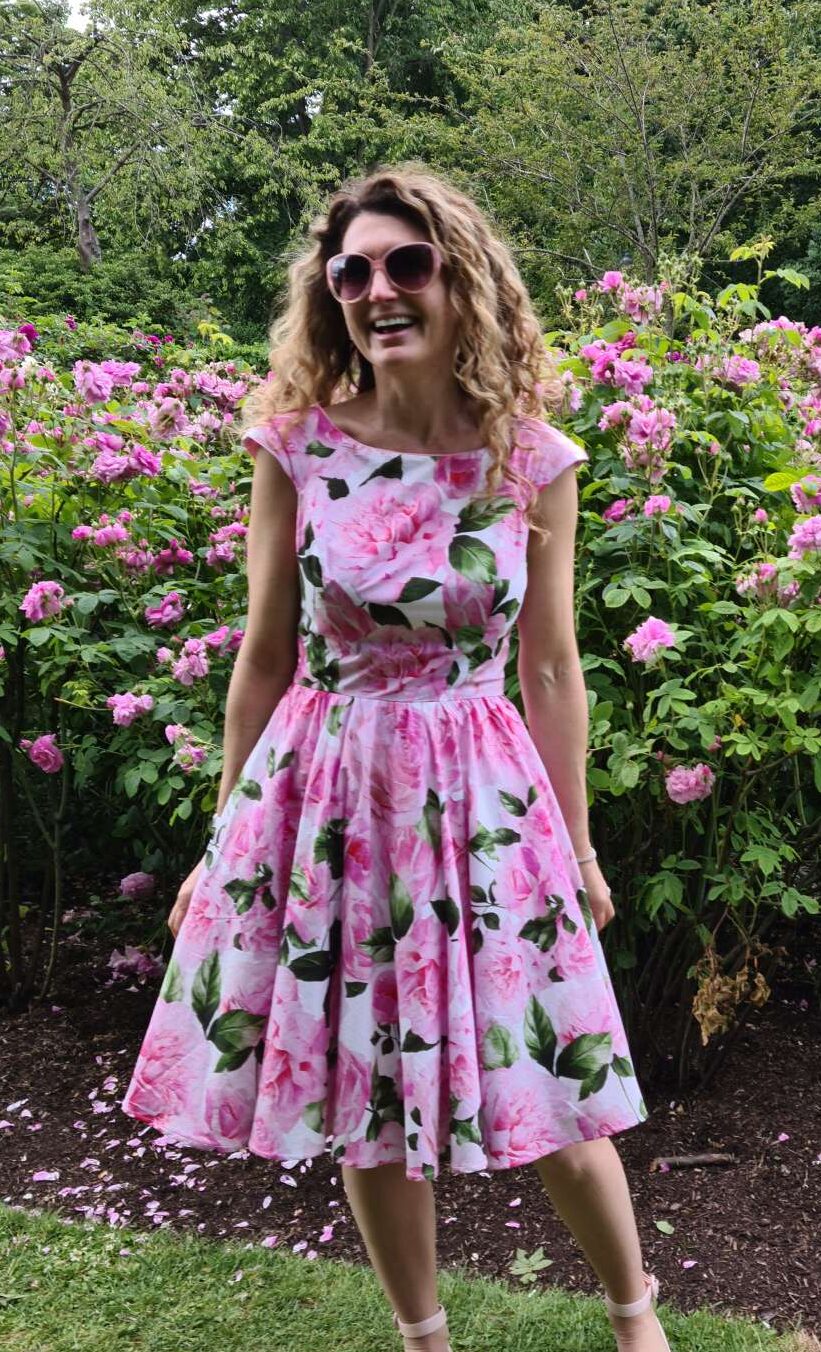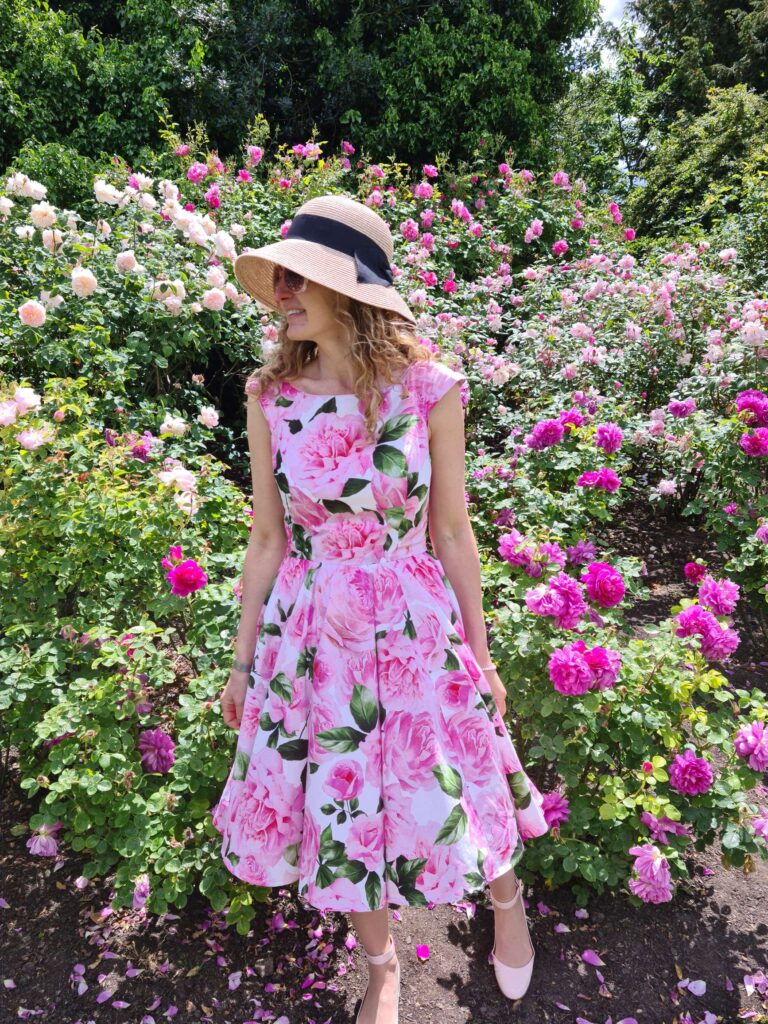 V9239 pattern review
Unremarkable cover but immense vintage potential
I have had the V9239 pattern in my stash for ages but never got around to sewing it. This is not utterly surprising, given the very uninspiring picture presenting the pattern. A 1950's bodice with 1970's sleeves and a 1980's skirt, Vogue, seriously? The unmatched diversity of chosen fabrics for all the other options just adds insult to injury…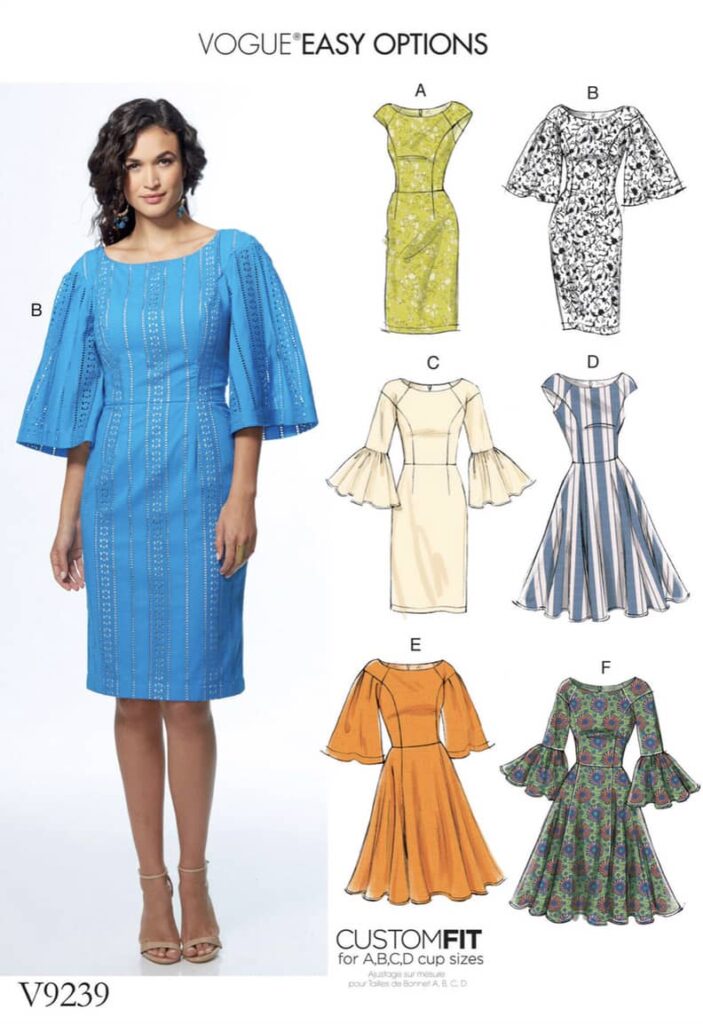 However if you focus on option D and make your best effort to ignore the horrendous stripes, you end up with a perfect 1950's vintage silhouette!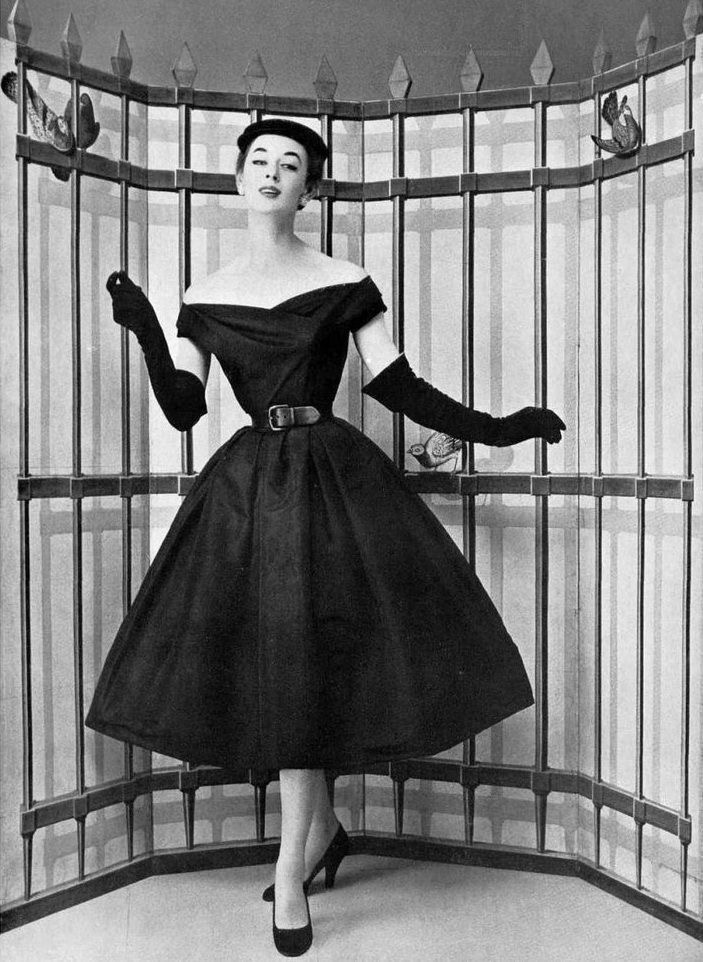 An absolutely lovely pattern with many positives
If you manage to look beyond this very bad first impression, there are actually many things to like about the V9239 pattern:
As just mentioned, option D offers the perfect canvas for a lovely 1950's silouhette, fully in the spirit of Dior New Look. I like everything about the components of this dress: the fitted bodice with utterly flattering princess seams; the cap sleeves; and the full circle skirt.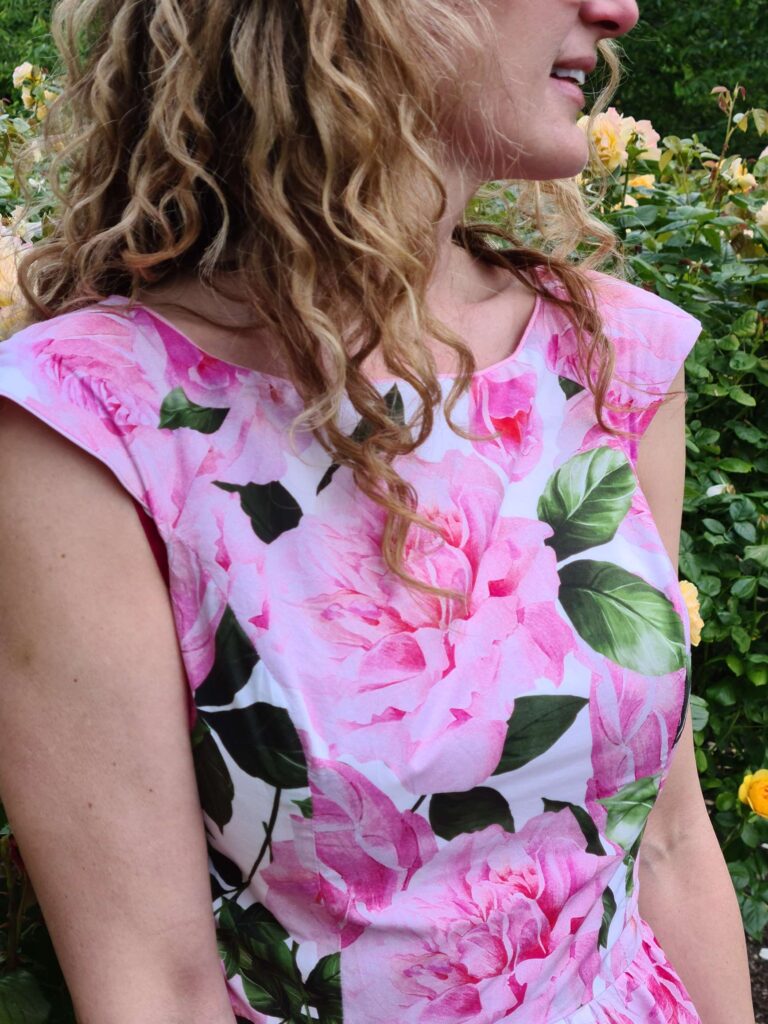 The pattern is part of the « Custom Fit » collection, which means it offers bust cup options, hence a perfect bust fit – hurrah!!! This was the reason I purchased it in the first place to be honest (I am an E cup). Beware, some of the Vogue/ McCall's patterns are not « Custom Fit » but offer cup options nevertheless (for instance the M7908 jumpsuit) – how to make our lives complicated…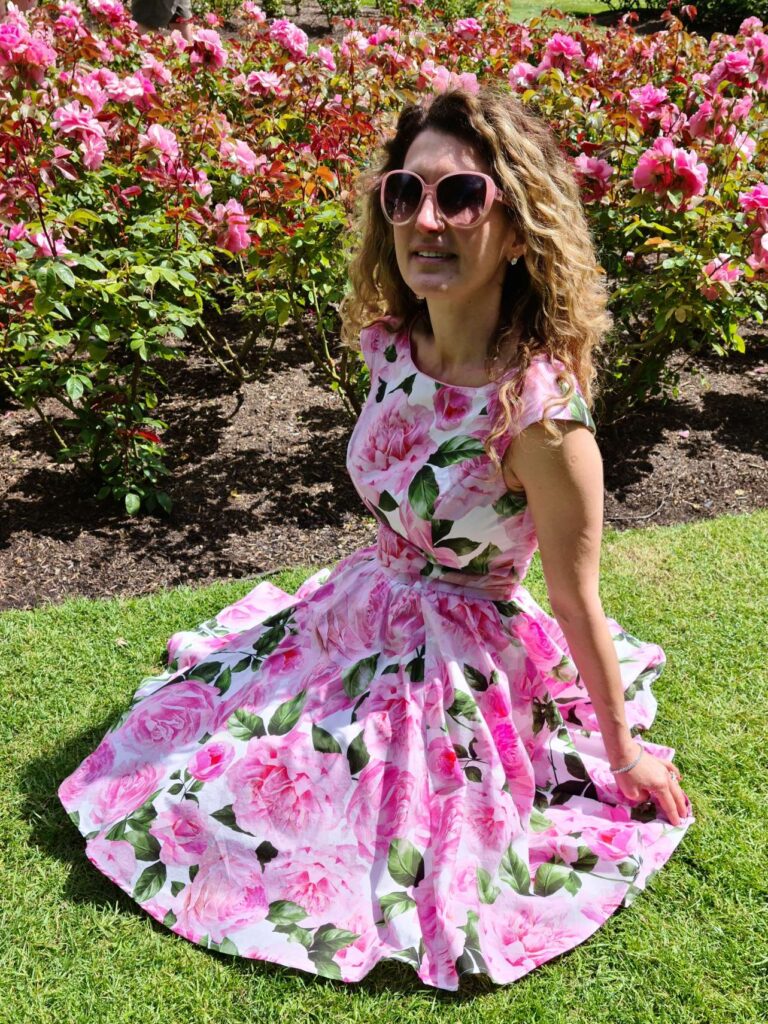 The fit of the overall dress is excellent. I went for a size 8 (for my UK 8/ US 2/ FR 36) and a C cup (for my E cup) and did not make any adjustments whatsoever. Next time I will take of a bit of fabric off the top of the back, as there is a bit to much ease to my taste, but nothing terrible.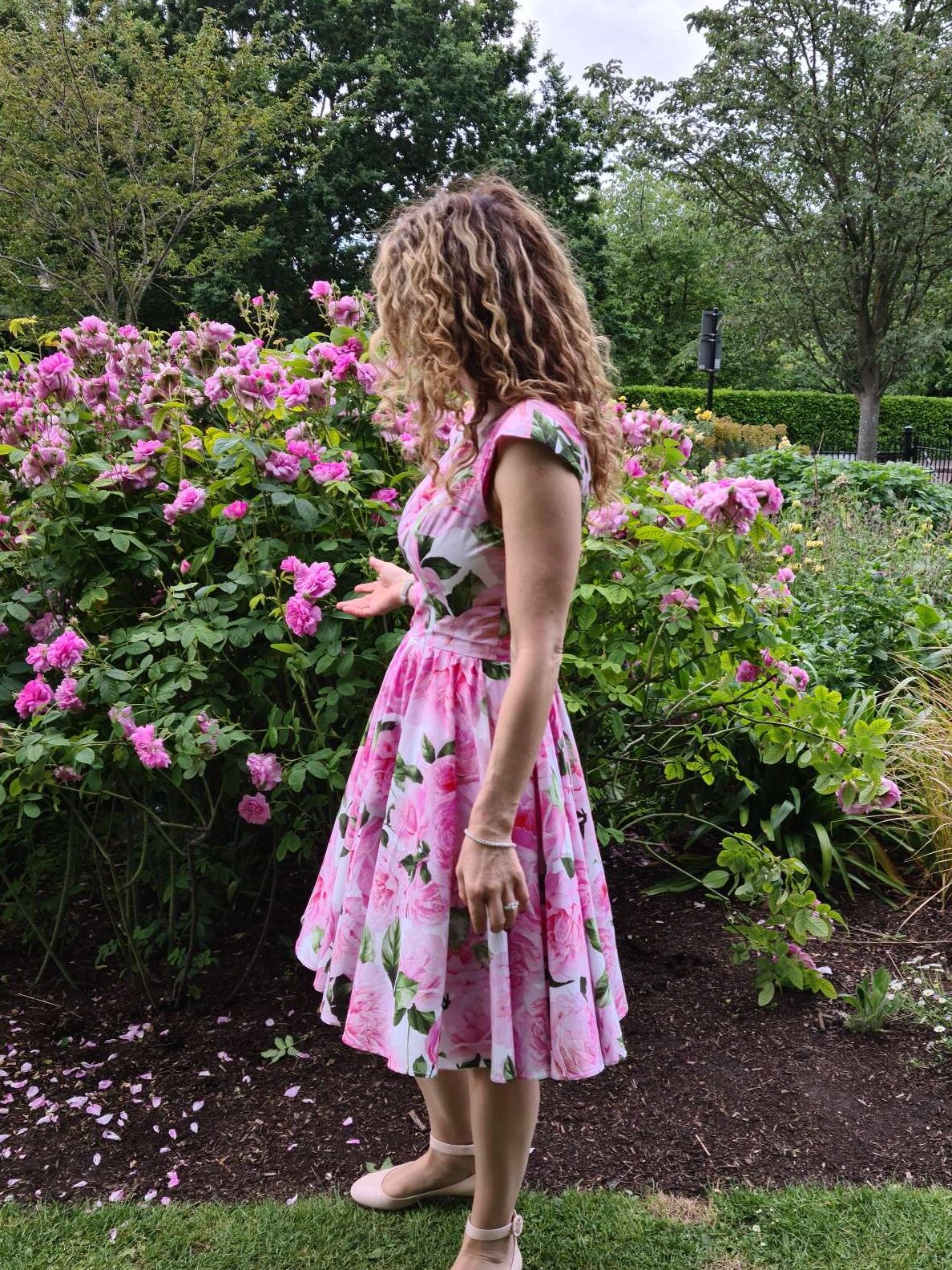 This dress is a very easy make. There is a limited number of pattern pieces and once you stop mixing up the sleeve pieces (I strongly recommend explicitly writing TOP and BOTTOM on each of them), no major technical difficulties.
The inside finish is very neat, as the bodice is fully lined.
Limited modifications to the initial pattern
As usual, I could not help adding my personal touch…
I added piping around the neck because I am a piping addict… Hardly visible…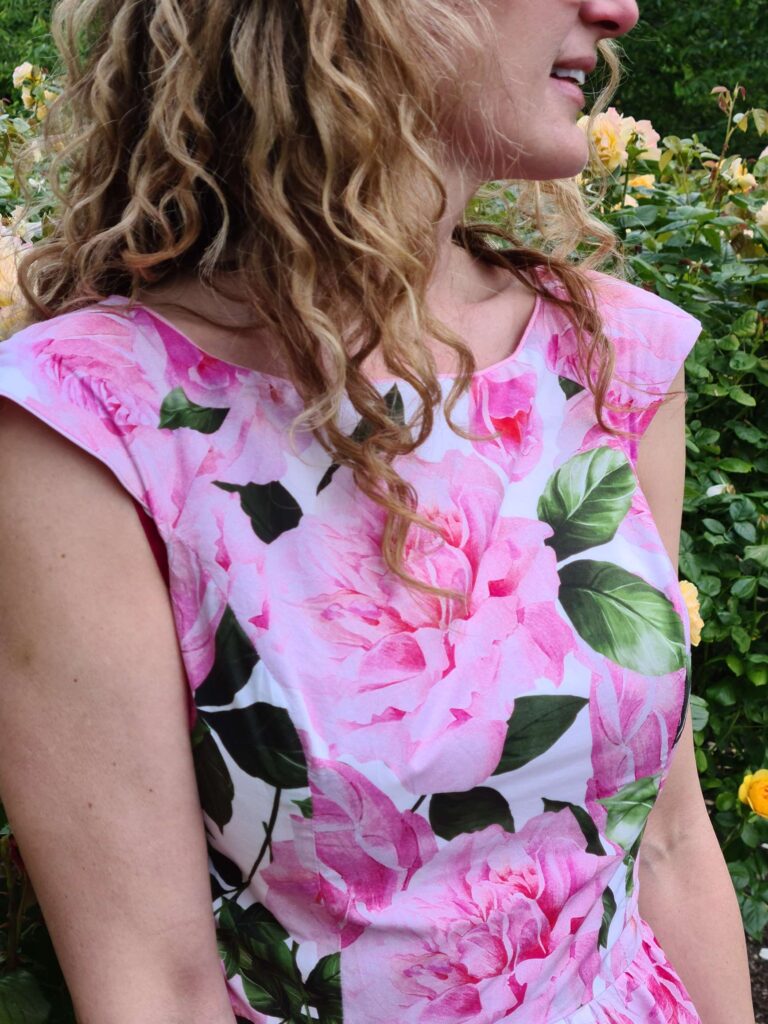 I fully lined the skirt because the fabric is very lightweight.
I moved the zip to the side and made the skirt 3-panel to give it more volume. In retrospect not a good combination as one of my skirt seams in at the front… It is hardly visible thanks to the busy pattern of the fabric so never mind!
Fabric: give my flowers anytime!
There was a funny debate a while ago about why after a certain age, women should not wear flowers. As most middle-aged seamstresses that got involved then, I utterly disagree and I do absolutely love sewing and wearing flowers. Especially when I get my hands on such gorgeous fabric!
This one is a lightweight cotton I bought last year from Sew Me Sunshine and didn't dare touching until I found the perfect pattern. These large pink roses are absolutely stunning, I am completely enamoured with this print. However the fabric itself is not the best, it is partly see-through (hence the full lining) and it creases a lot. Not that it prevents me from really loving this dress!
Conclusion: thrilled!
I am absolutely thrilled with this dress and so happy I waited for the right pattern for this fabric! I am now very keen to try using this pattern in broderie anglaise but I am pondering on how to best hide the princess seams… It may take a while!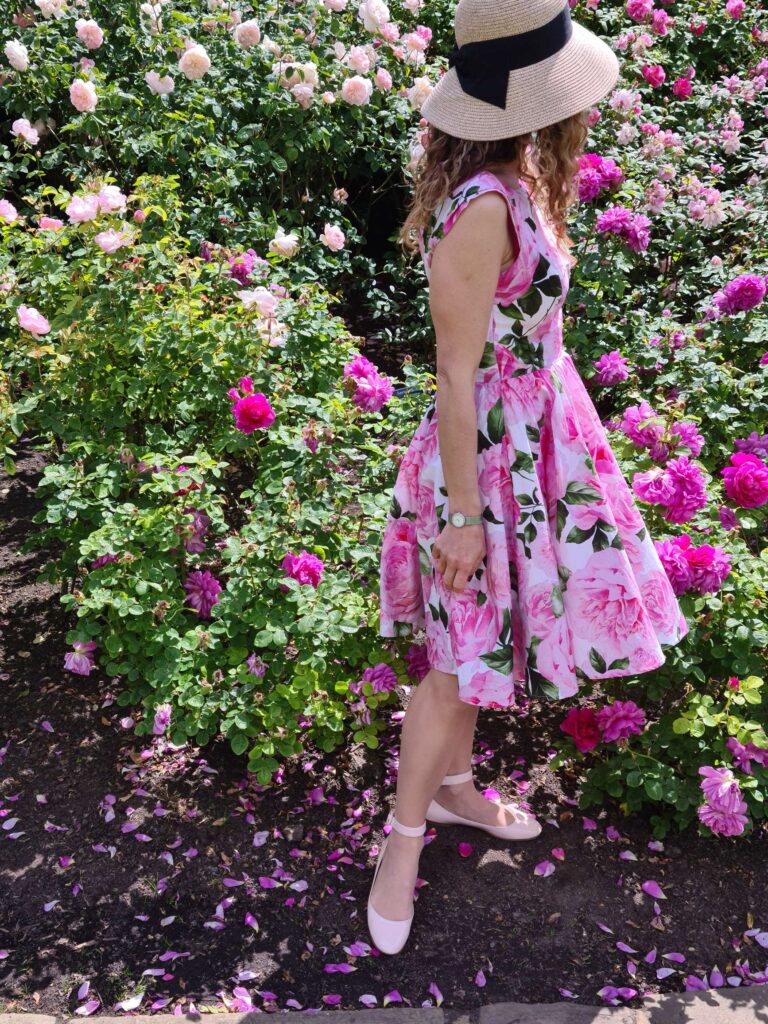 And just a bit of English roses spam for my greatest joy…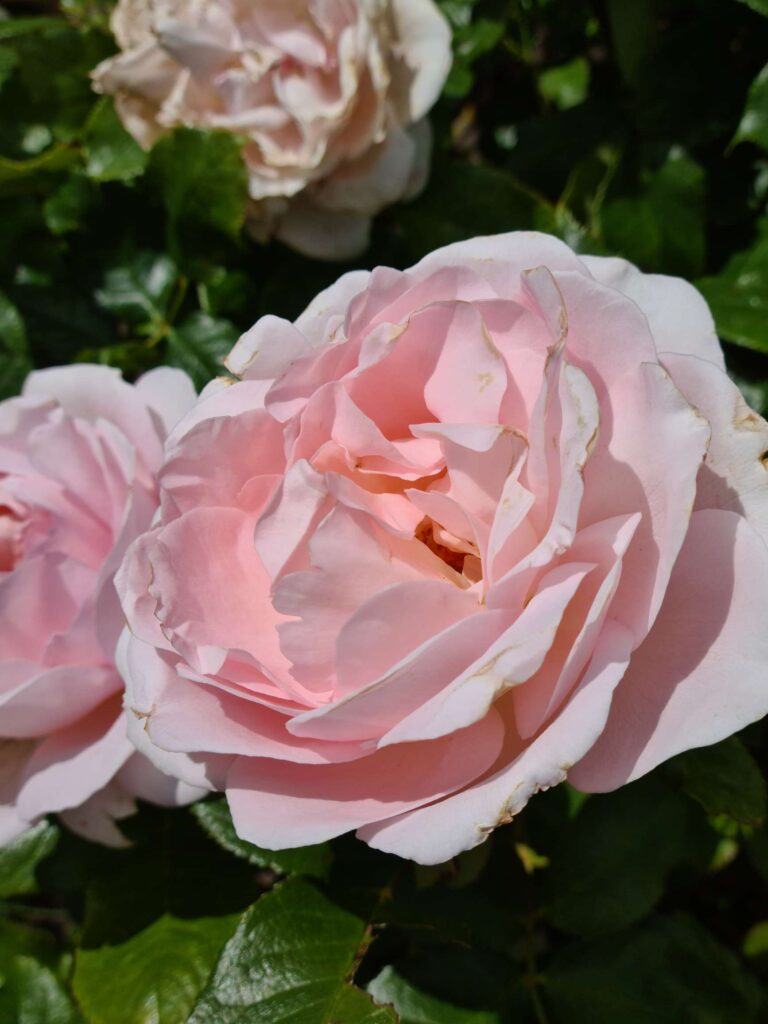 ---
One response to "Sewing vintage roses: V9239 pattern review"