Spring separates: trousers, top and skirt
As you know, I am a dress-addict and would wear (and sew) dresses every single day. But for the sake of diversifying my sewing, I have recently tried to introduce different pieces in my wardrobe. Last winter was all about skirts (here and here) to match my (far too) numerous knitted cardigans. For Spring, I already showed you a cape, a trench coat and a trousers and blouse set. Here are my latest additions: another pair of trousers, a wrap top and a circle skirt.
Trousers: a hacked versions of The Ultimate Trousers
So my first pair of Spring trousers were The Ultimate Trousers by Sew Over It.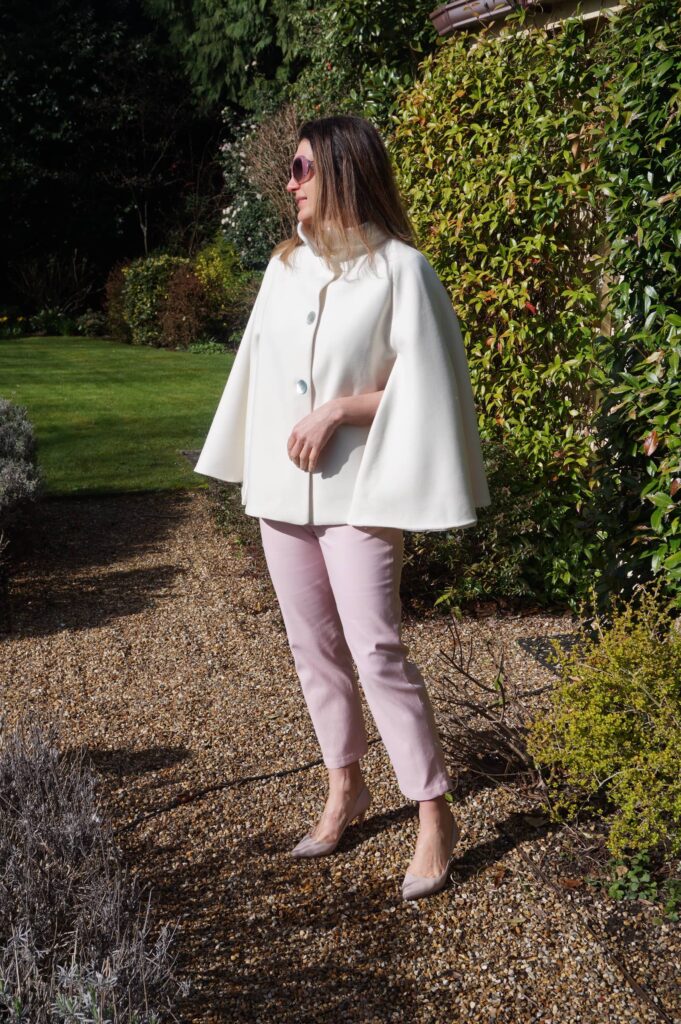 I was so thrilled with their impeccable fit around the waist and bum (not so sure about the legs) that I immediately wanted to make another pair. But I was quite tempted to try wider legs. So I used an ancient pair of store-bought wide-legs trousers I adore, measured the leg width and applied that to my Ultimate Trousers pattern and here we are!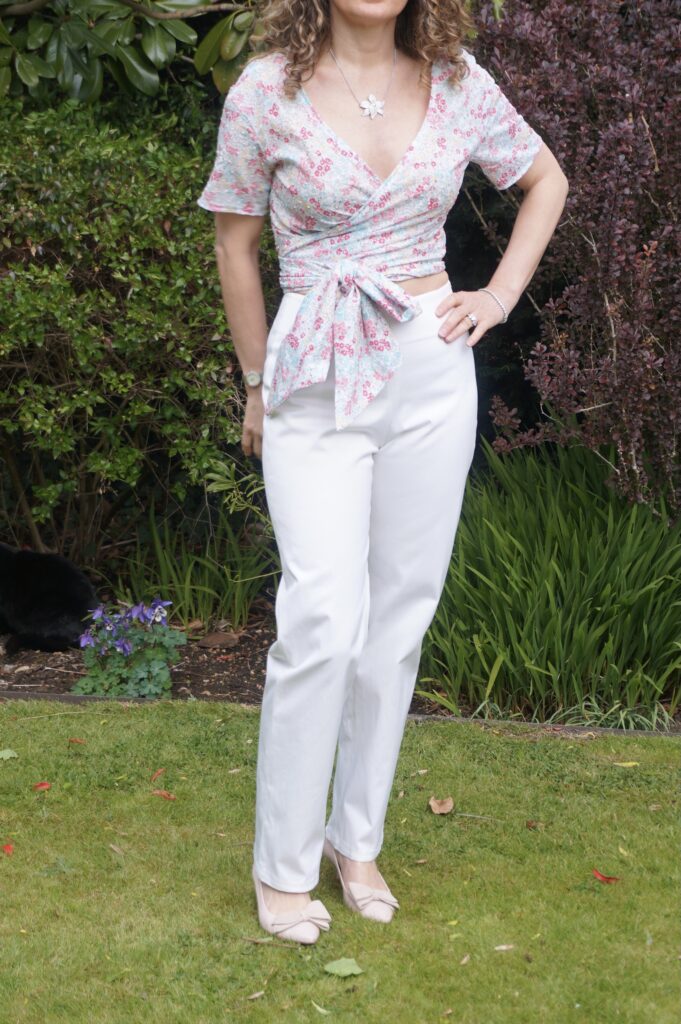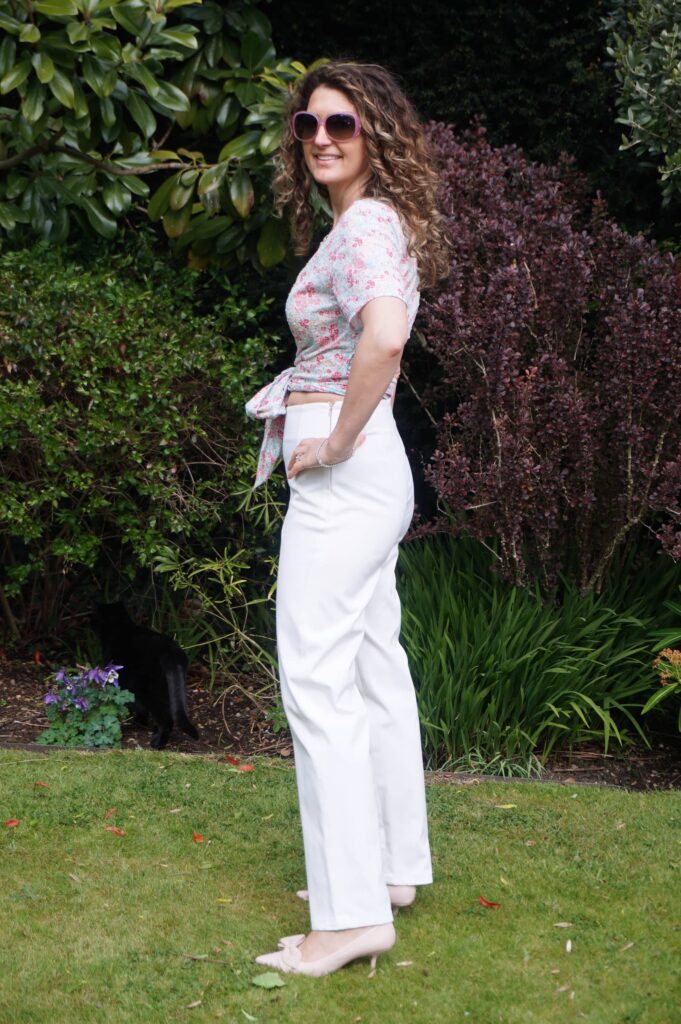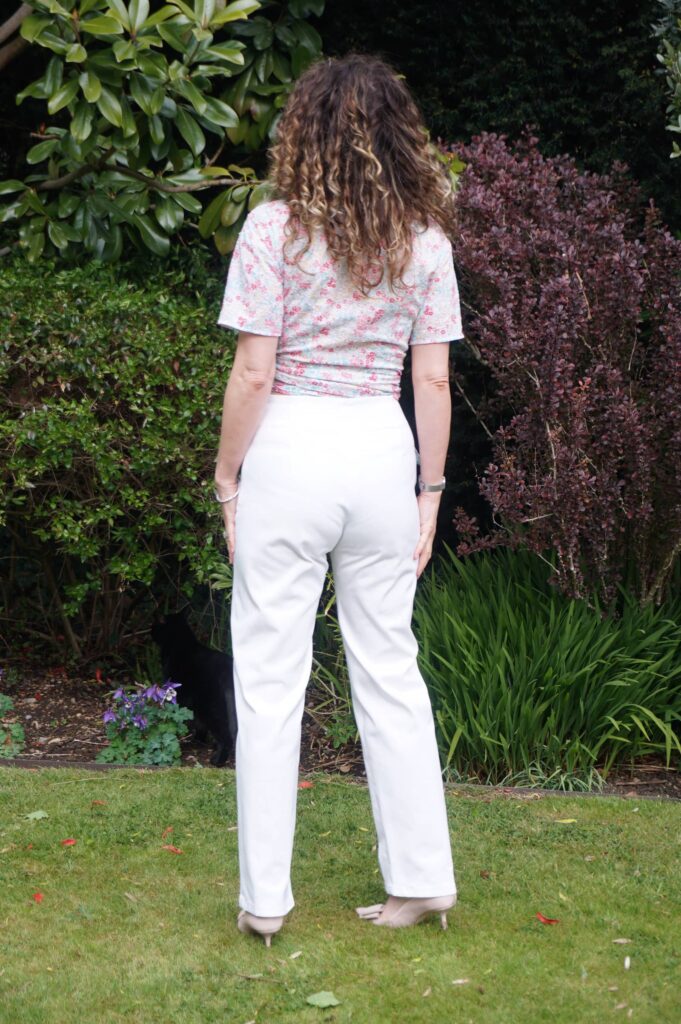 I think I added about 13cm of width to the legs; and I also lengthened to full rather than 7/8 length. I am very pleased with the resulting fit – not a huge achievement to fit wide legs you will tell my but I am happy still!
The fabric is the off-white twin of the pink one I used for my first Ultimate Trousers. This is a mid-weight, slightly stretchy cotton chino, perfect for purpose. It comes from Croftmill but is unfortunately out of stock now. I would strongly recommend you use fabric with a tiny bit of stretch if you are sewing you first trousers like me, it makes fitting (and walking and breathing) all the easier! I ran out of matching zippers I'm afraid – not too bad…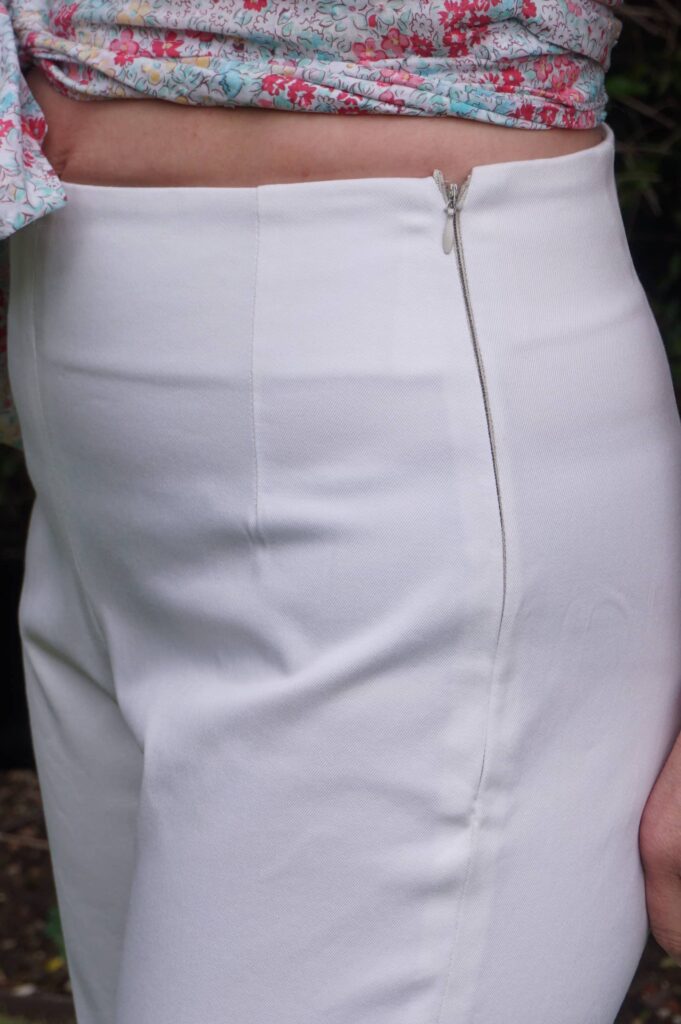 A wrap-top to match the trousers: V9315
Being me, I really need a new top to go with these trousers so I gave the V9315 wrap top a go.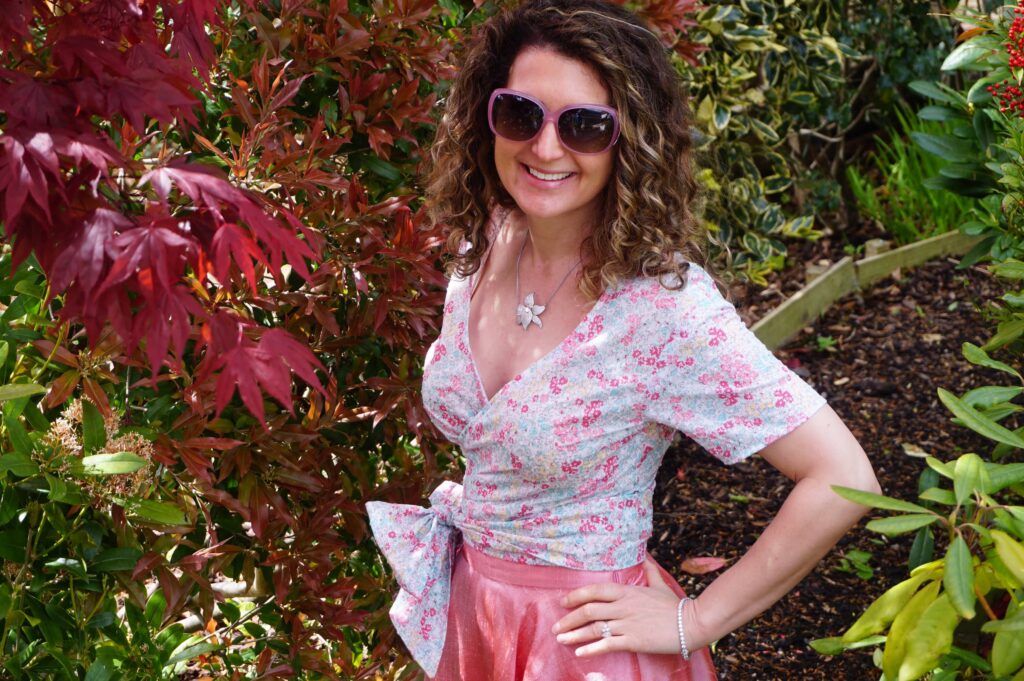 It is rated as "Very Easy" by Vogue and truly is, I think I made it in about three hours. The shape is very pretty, with a reasonably deep cleavage and a very large sash resulting in an enormous bow, what more to ask for? I chose to keep the sleeves short, not an option shown on the envelope but very easily achieved by omitting the sleeve ruffle. I also omitted to make an FBA, which would have helped the neckline sit a bit better but I really could not be bothered!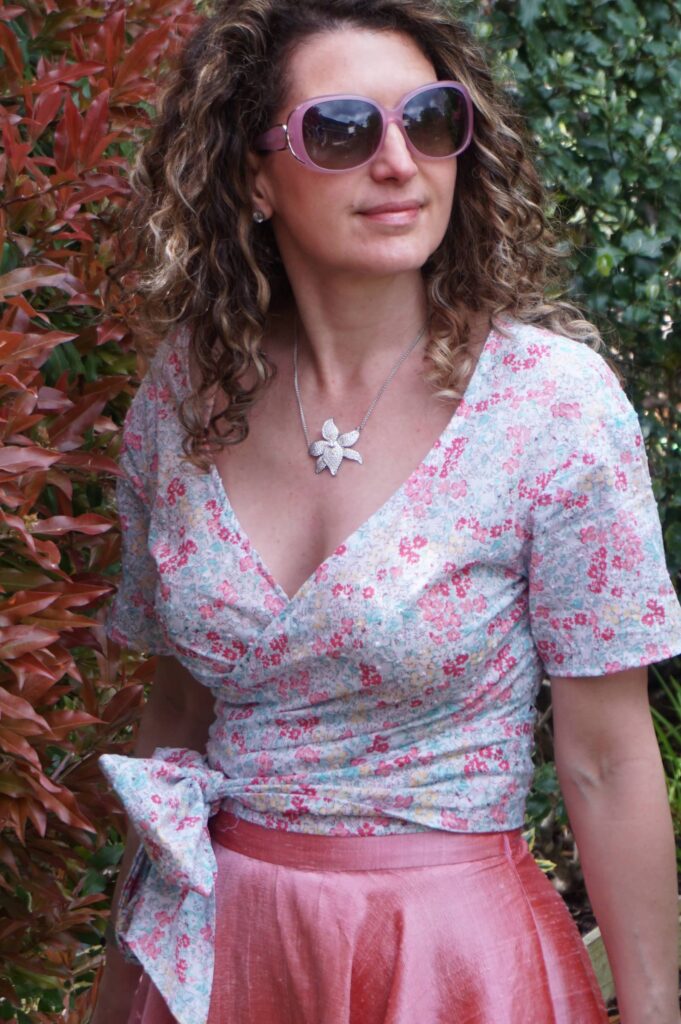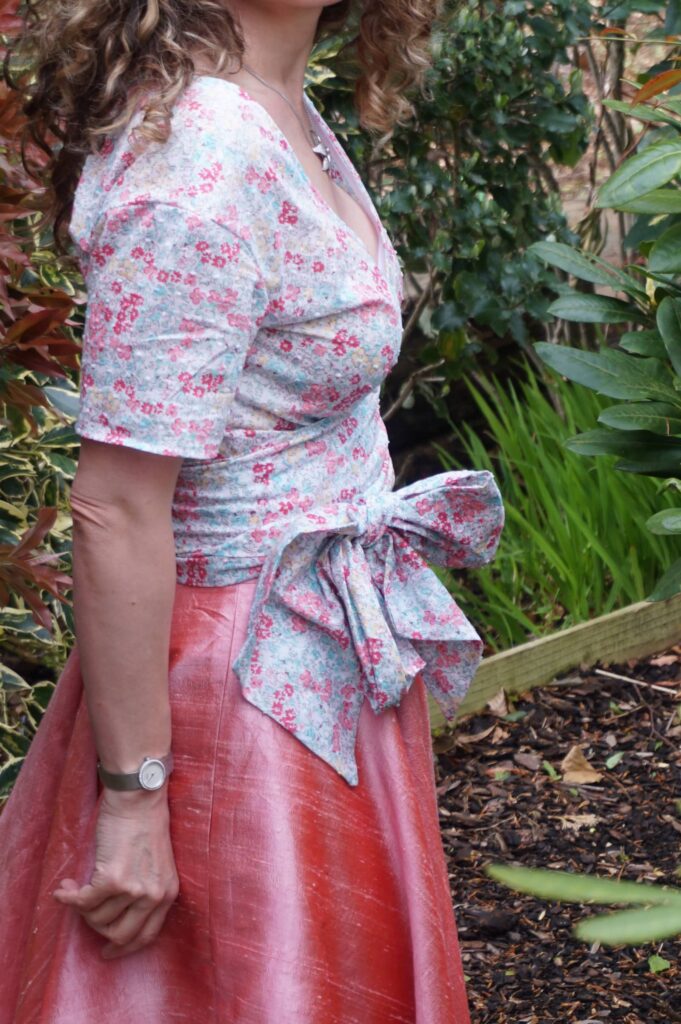 I used a lightweight cotton dobby from Fabrics Galore, a pleasure to work with and super comfy. Lightweight fabric is definitely perfect for this pattern, as you want a lot of fluidity for the bow.
I only have one criticism for this pattern: it is very short!!! It works very well with a high waisted shirt but not a slightly-below-the-navel pair of trousers…. Especially when your cropped-top days are behind you… Bouhouhou…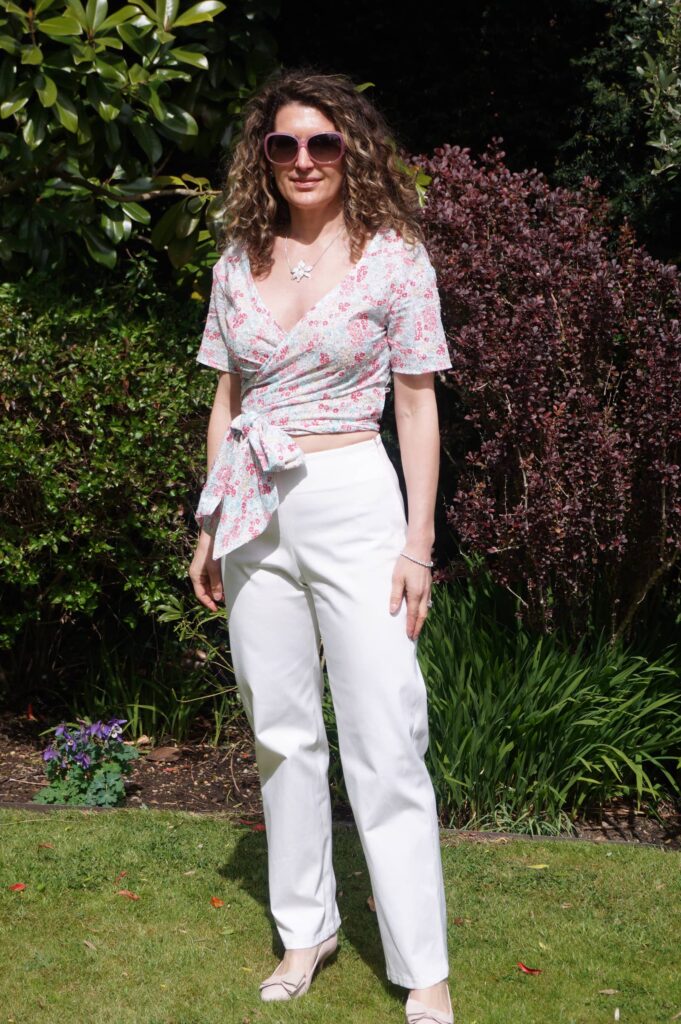 The circle skirt saviour
"In doubt, reach for a circle skirt" should really be my motto! Well, this is exactly what I did when I realised that my pretty warp top was running the risk of very little wear. And I am so pleased I did because the match is perfect!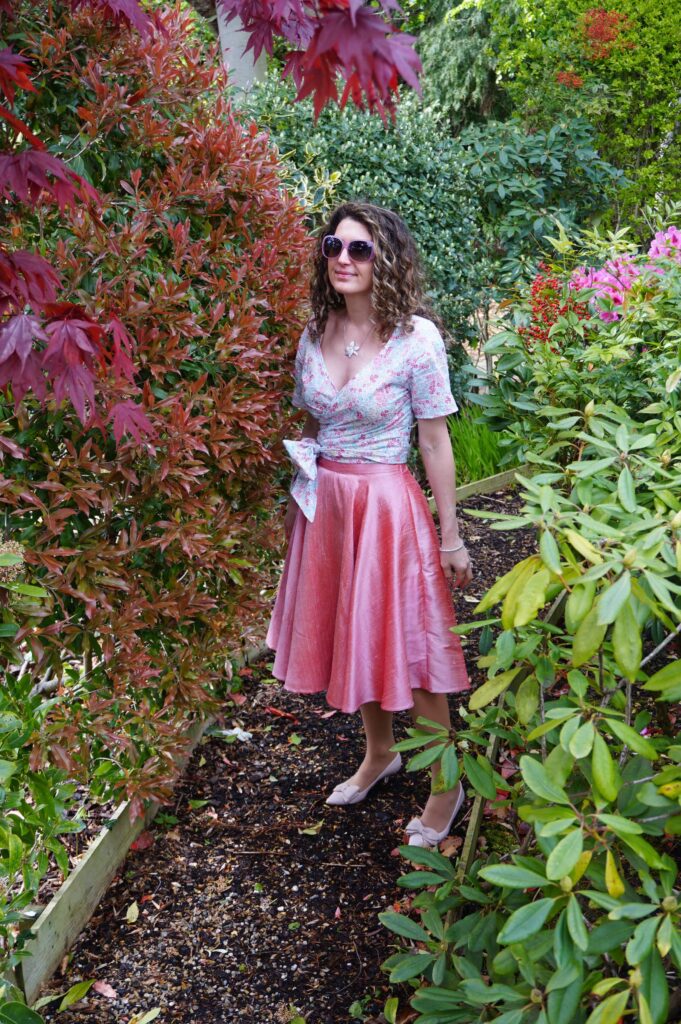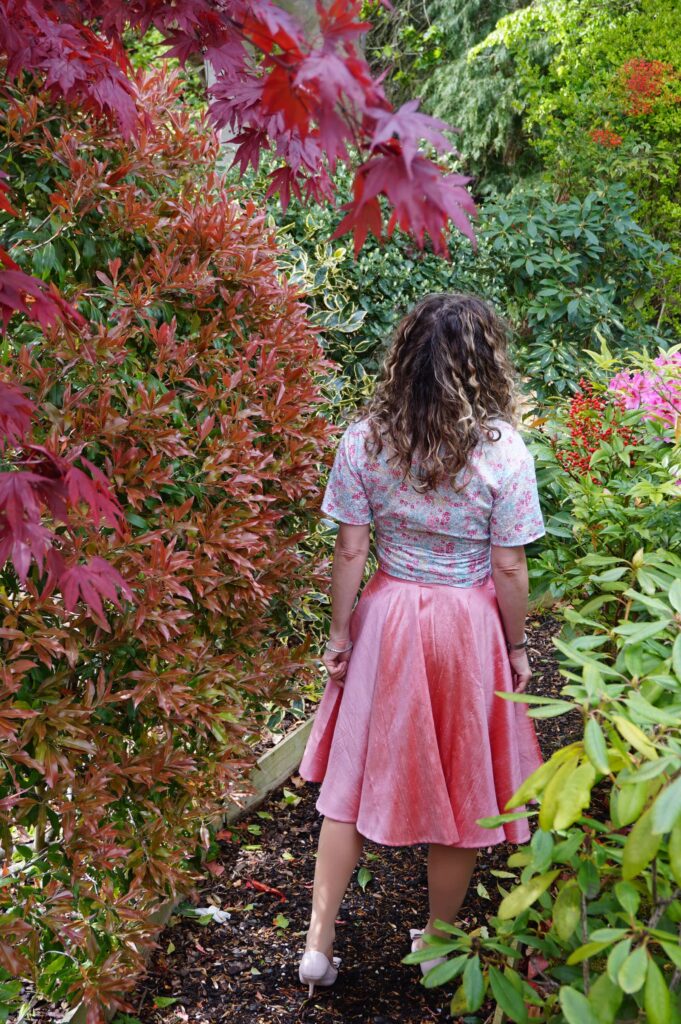 I used my tried and trusted skirt piece from the M7081 dress pattern, in the same way as for my maxi circle skirt (you can also use the By Hand London's circle skirt calculator). I made no change to length and cut into my precious pink silk dupion from Amothreads. I also lined the skirt, to be able to wear it with tights with no problem. Here as well an extremely quick make – about 2-3 hours (plus an extra hour of hem hand sewing).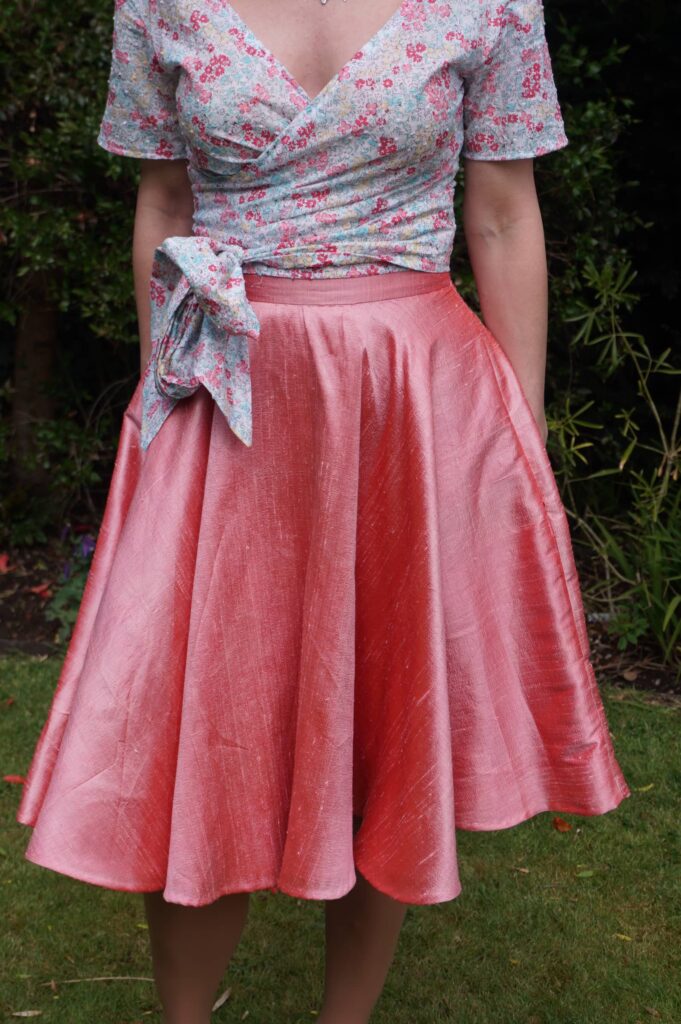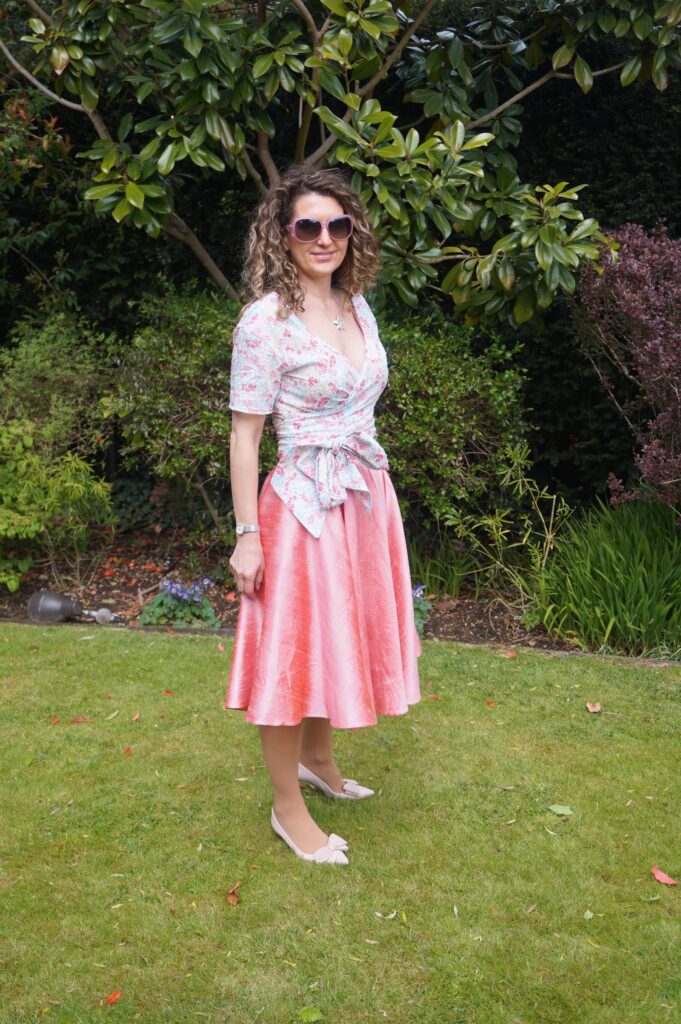 And here we are, another set I will be able to wear without wondering how much midriff is on show! But now I need to find an appropriate top for my trousers. This is an everlasting process, that's why I find dresses so much easier!
---