Sewing for Spring: my cashmere cape
Hot of the heels of my recent "What to sew for Spring?" article, here is my first completed project: my off-white, 100% cashmere, Trendy Cape by Vanessa Pouzet.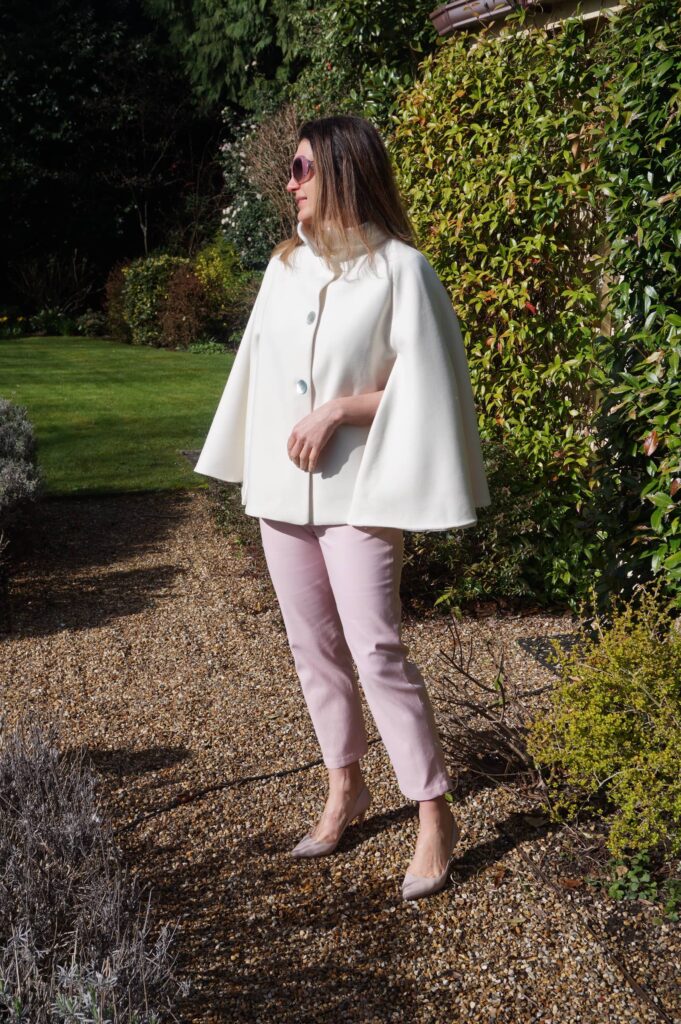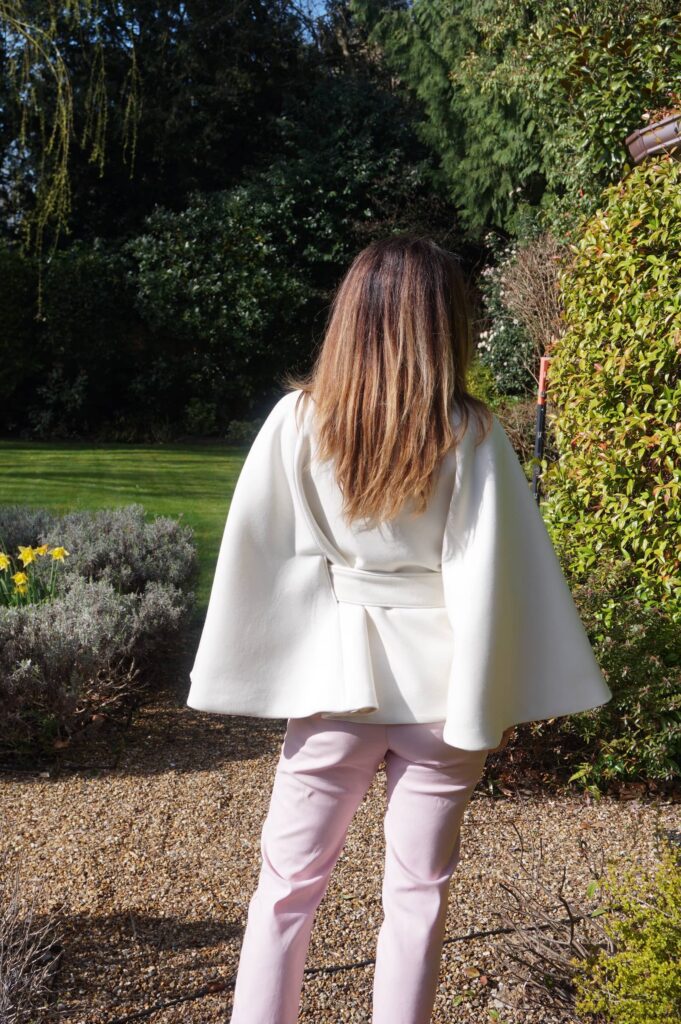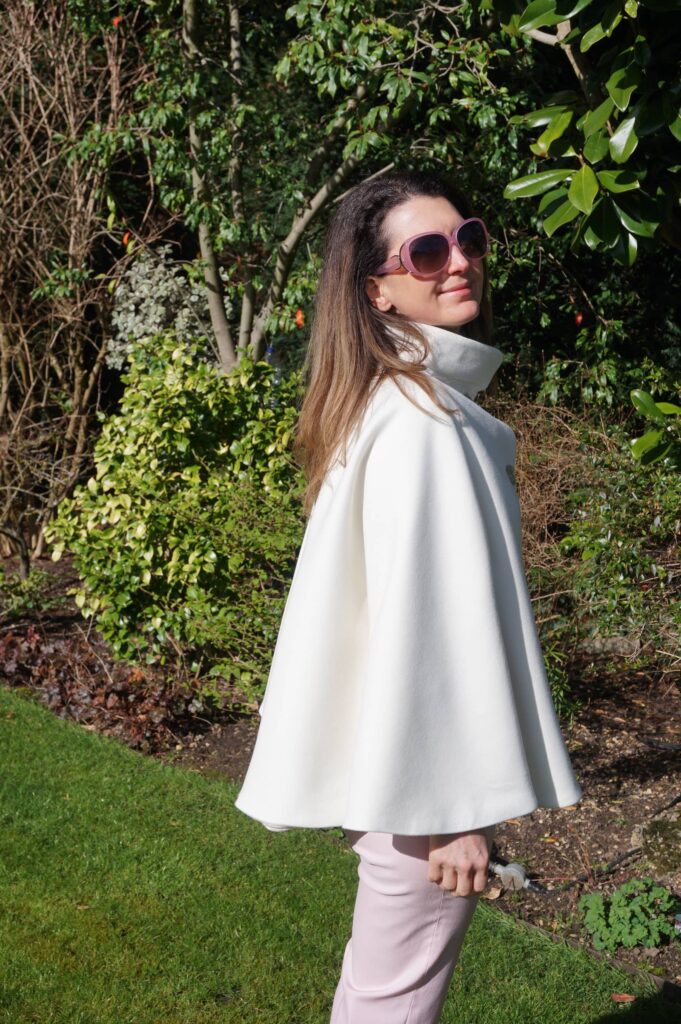 The inspiration for this cape comes directly from Veronica Popoiacu's Bittersweet Colour blog. This is probably the only non-sewing blog I follow – hers is 100% fashion, with clothes she bought in shops, can you believe? Her style is absolutely incredible so do expect many references to her wardrobe in the future. Anyway, here is the garment I wanted to reproduce: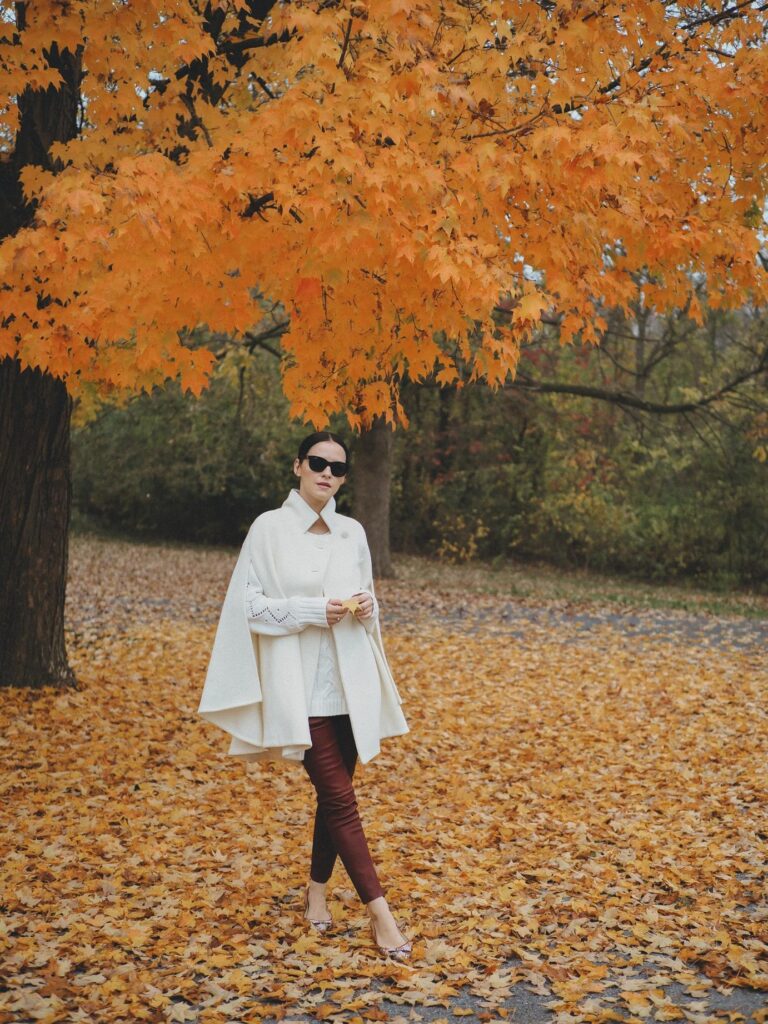 The "Trendy Cape" pattern by Vanessa Pouzet seemed definitely a good option . I had it in stock, already used it once with great success and it is a quick and easy make. Trendy is a full-circle cape with a straight collar. Compared to Veronica's, it is a bit shorter – but it fits in 2m of fabric, hurrah! It also offers the extra bonus of being able to insert a belt through slits at the back, which I really like as it helps define the waist. Here is the cape worn with and without belt:
If you are looking for this pattern, it sadly seems to have disappeared from Vanessa Pouzet's website, I don't know why. But this pattern could be used instead.
As for the fabric, I used an amazing double-sided cashmere from Les Coupons de Saint, which is not cheap but is just the most gorgeous thing to work with. I did not pre-wash it by fear of damaging it, so this cape will be one of my rare garments (along with my Hermes scarves) to have to be dry-cleaned… Its only downside! I lined the entire cape with an off-white textured lining fabric from Amothreads and added four mother of pearl buttons at the front.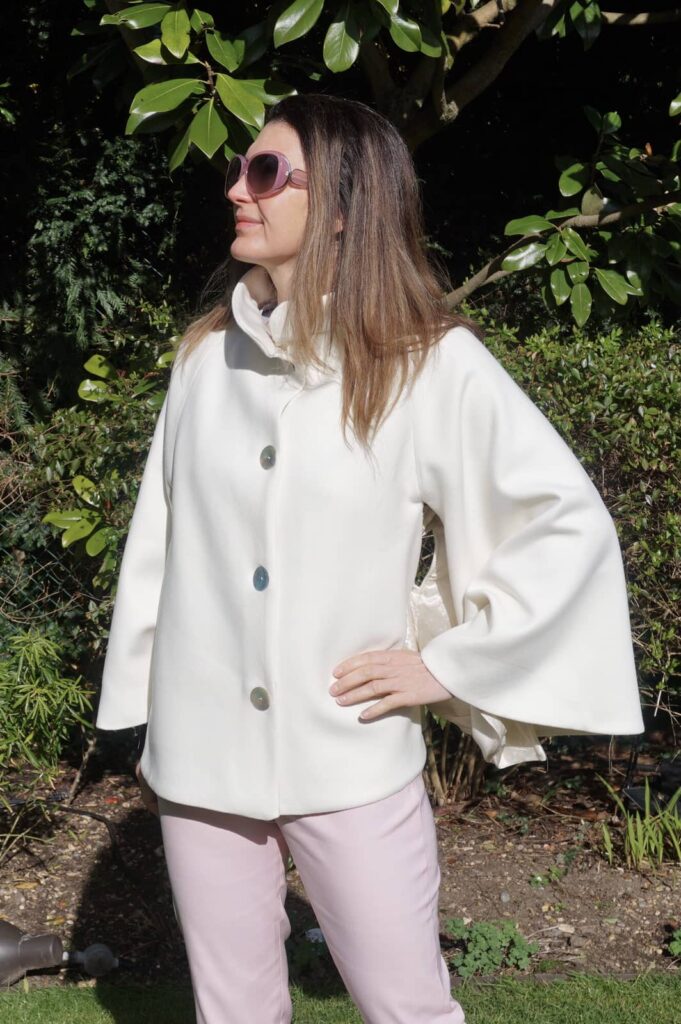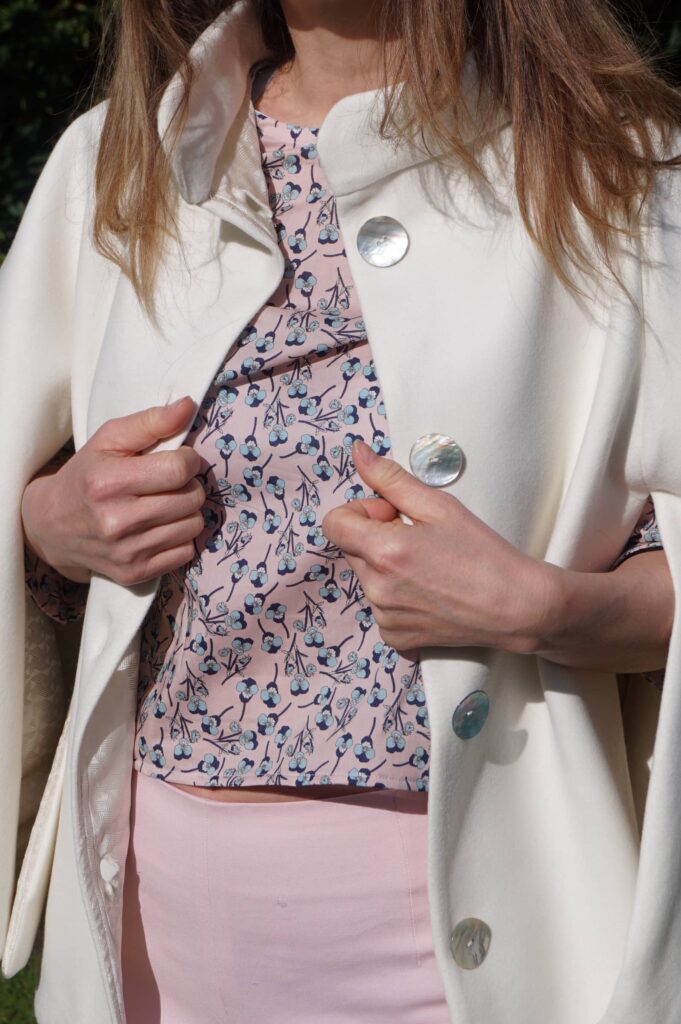 I am extremely pleased with this cape, which works really well with the colour palette I have been exploring in my recent sewing, with my full circle silk skirt; my "nearly Dior" dress; and "not so sure about this one" dress.
And hopefully it will work well with all the candy tones I am planning to use for Spring sewing…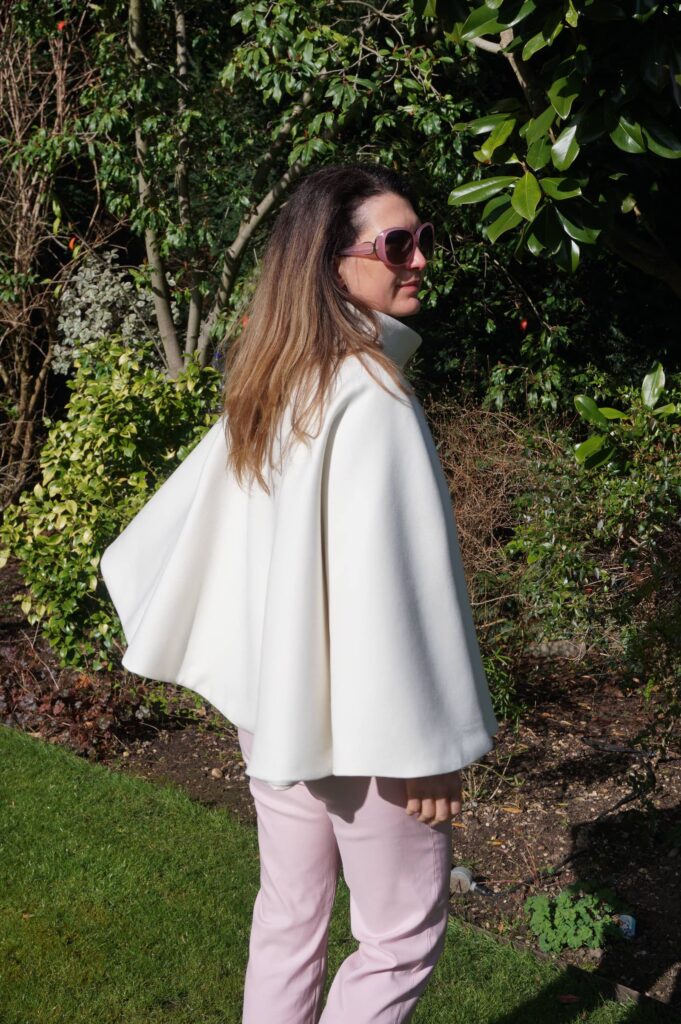 ---