Free knitting pattern: the Floating Leaves Beanie
That's it, I have crossed the dangerous line between making and designing… Let me introduce you the Floating Leaves Beanie, a quick and easy knit, with beautiful lace details and … a free pattern!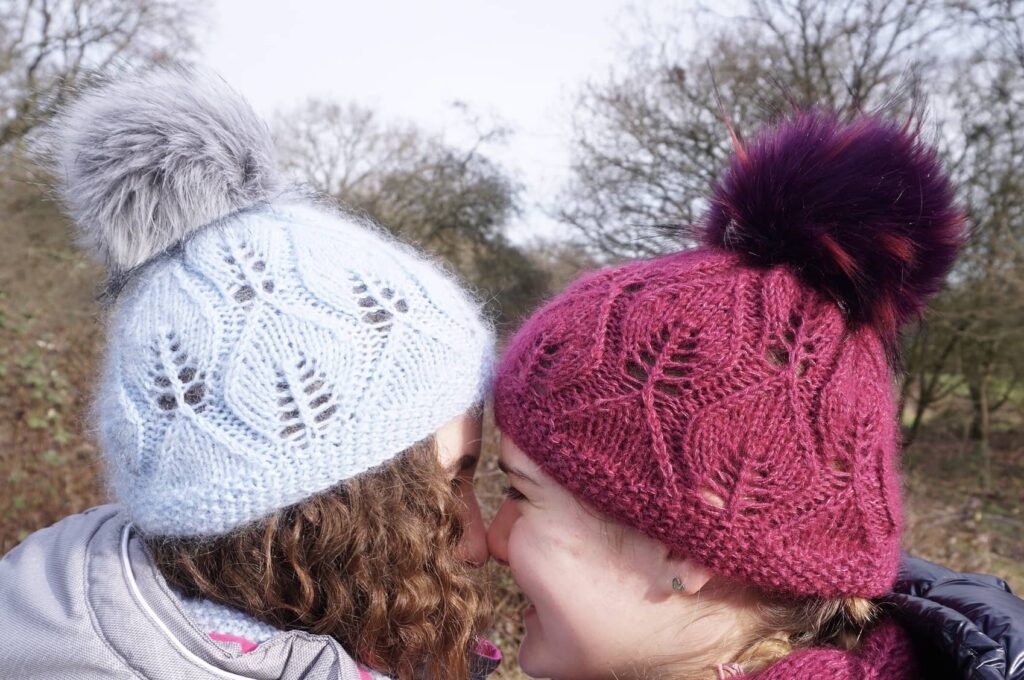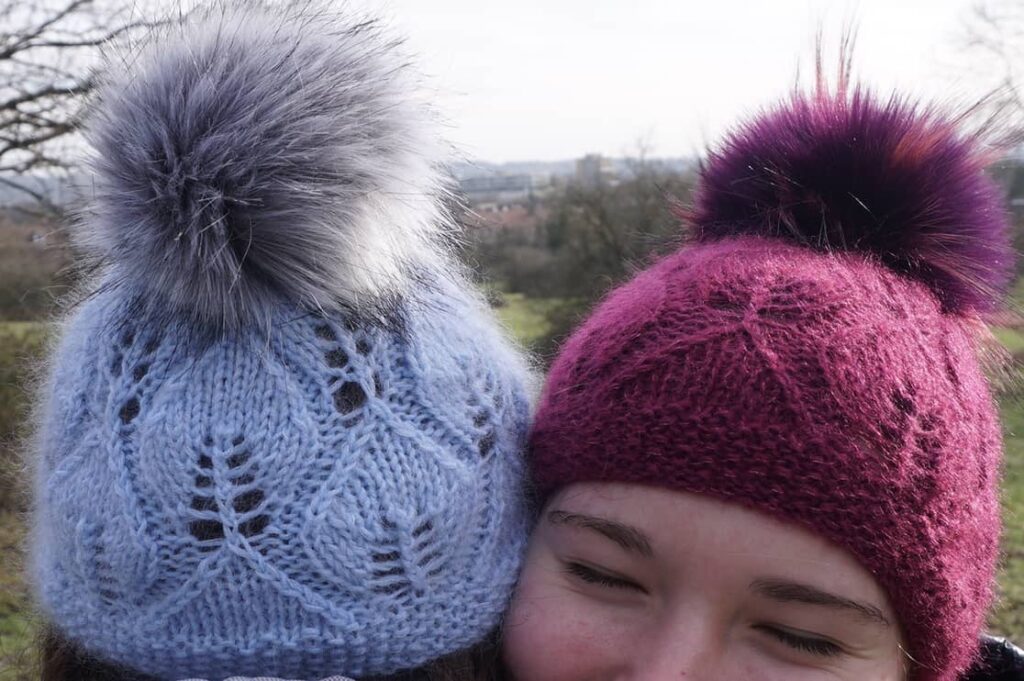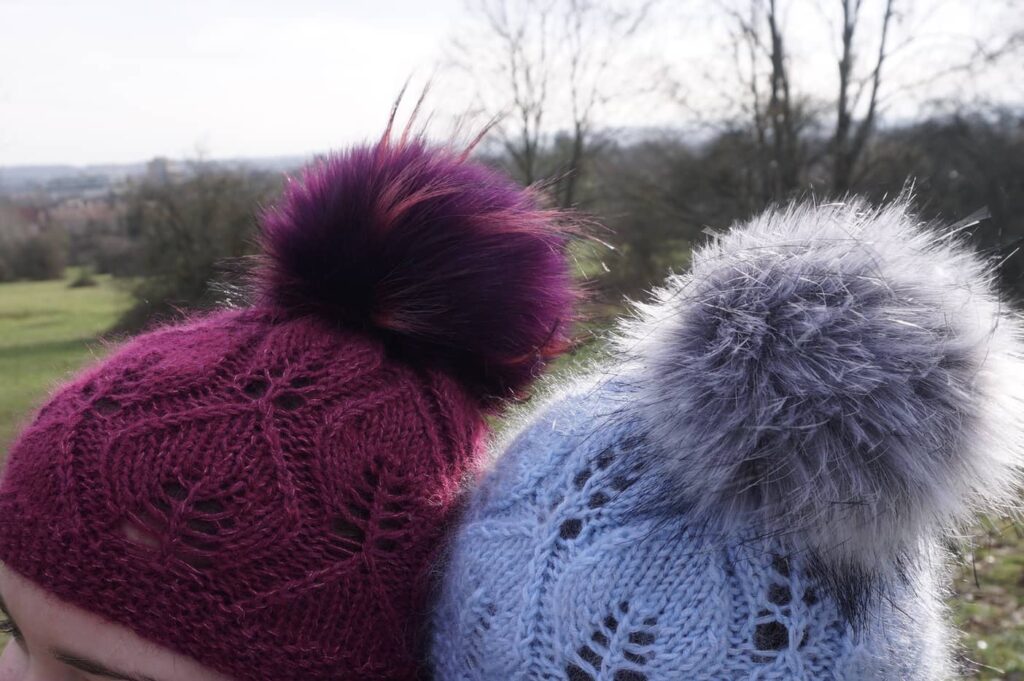 Technical details
This beanie is knitted is 4mm/ US 6 needles, with a gauge of 22 stitches for 10cm width (or thereabout, no need to be super precise). Here I have used my beloved combination of Drops Baby Merino and Drops Kids Silk, but you can pretty much use anything as long as there is a bit of elasticity (I would definitely not recommend using solely kid silk for instance.)
The joy about knitting a beanie is that it takes very little time (about 3 hours ). And you can use leftover yarn! The burgundy version is from leftovers of my Icon dress (colour codes 34 for the baby merino and 17 for the kid silk).
… while the blue version if from leftover of my daughters' Blossom jumper (colour codes 11 for the baby merino and 07 for the kid silk).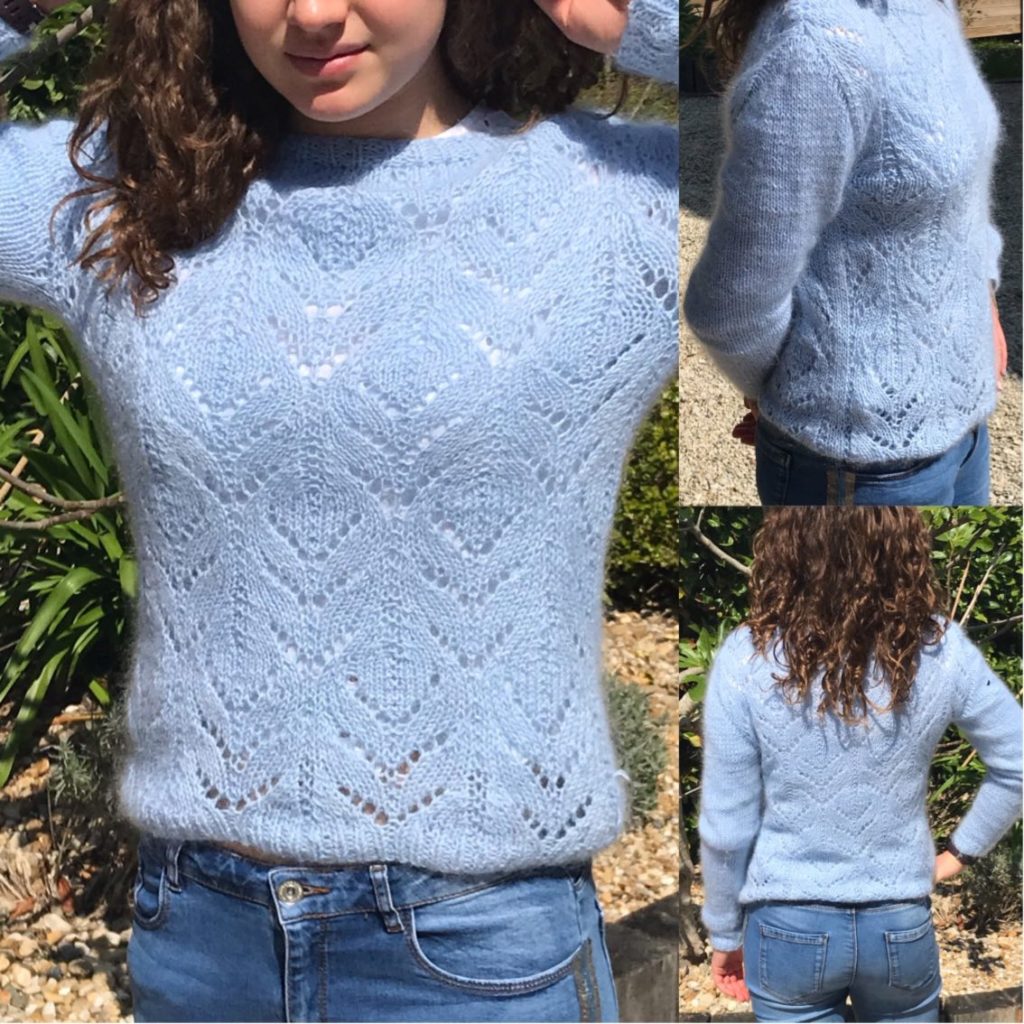 Do not hesitate to browse my other knitting projects for more baby merino/ kid silk colour combinations, as these have been my yarns of choice over the past year so I have experimented a lot: green, purple, yellow, powder pink, coral, black, off white…
Knitting lace
This project obviously implies knitting lace, but that should really not scare you as there are very few stitches to know and they are in no way exotic– and in any case they are all explained on this website (my favourite), with videos of both the continental and the English knitting styles.

In the pattern, I have included the lace instructions both in diagrams and written, so that you choose whichever suits you best.
If you've never tried, I really recommend you give lace a go, as it give such an amazing outcome for not a huge effort. Also a beanie knits fully in the round, making things even easier
Matching you beanie
I am a huge fan of knitted lace leaves and the Floating Leaves Beanie was strongly inspired by Maria Magnusson's Leaving Cowl, a free pattern on Ravelry. They therefore match exquisitely.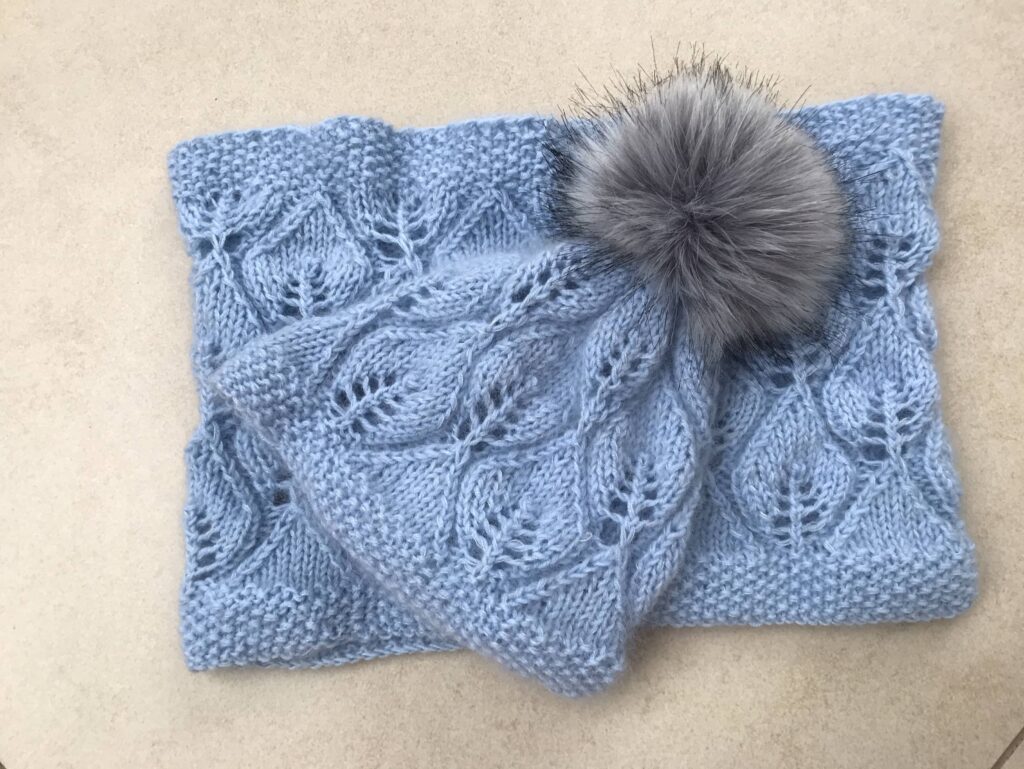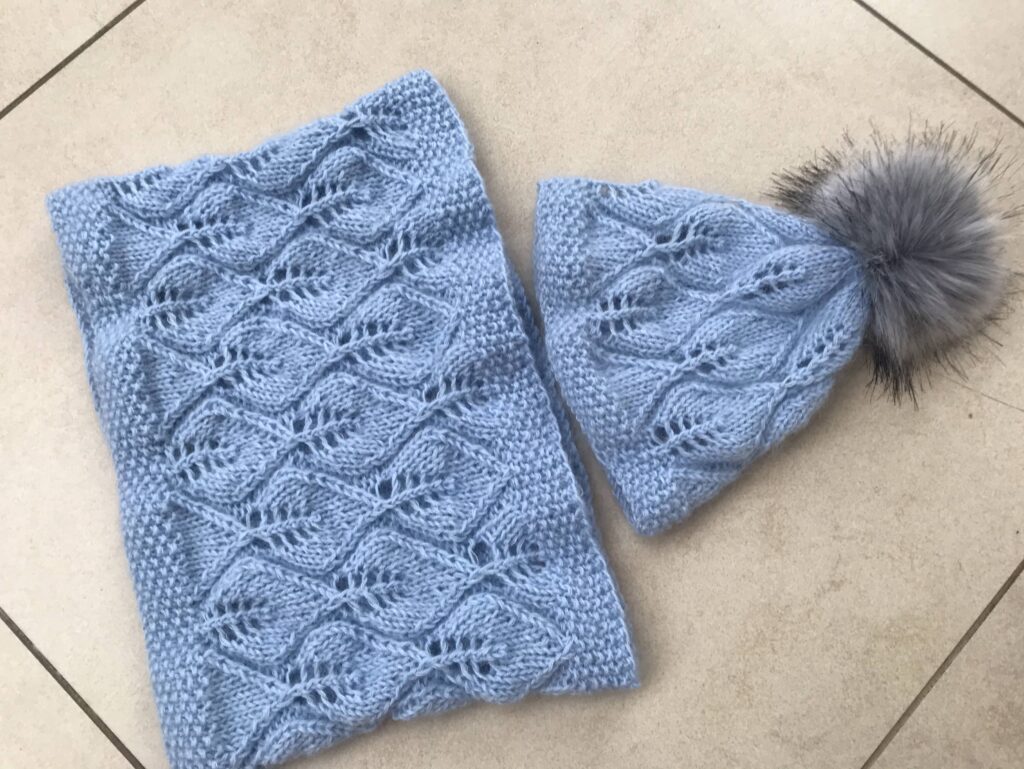 I also knitted a Floating Leaves scarf, but to be honest I found it quite a boring project… I am definitely not a scarves fan!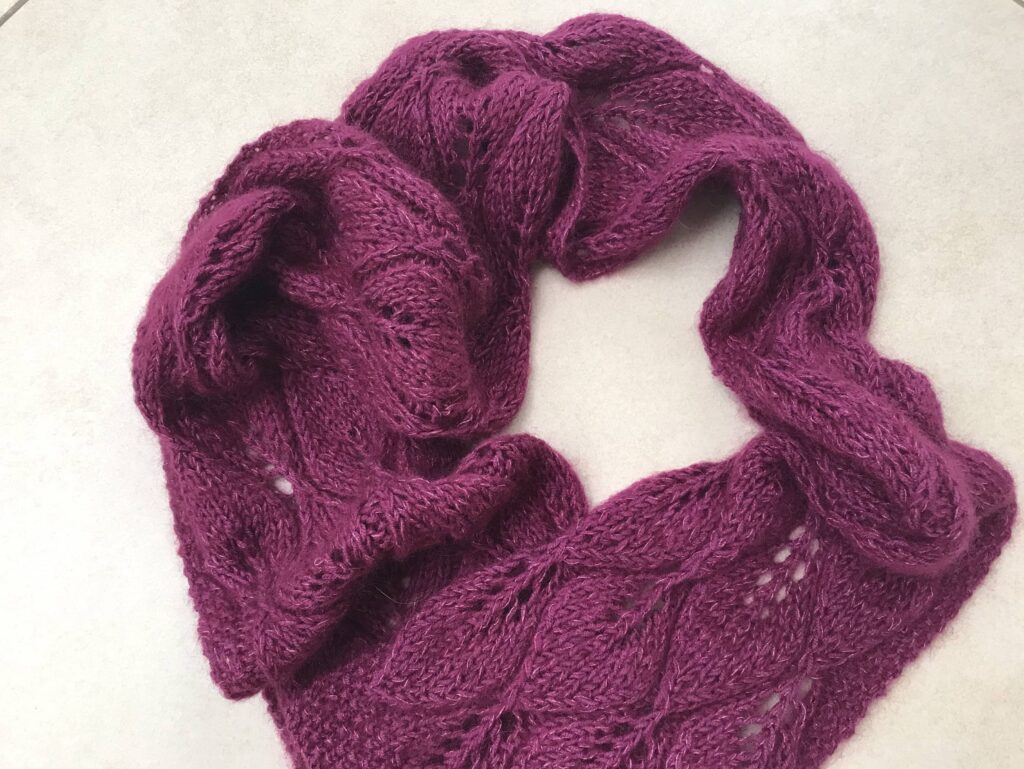 Another matching candidate is Betsy App's Suspended Leaves shawl (also a free Ravelry pattern). This is a project I have already knitted twice and which I adore.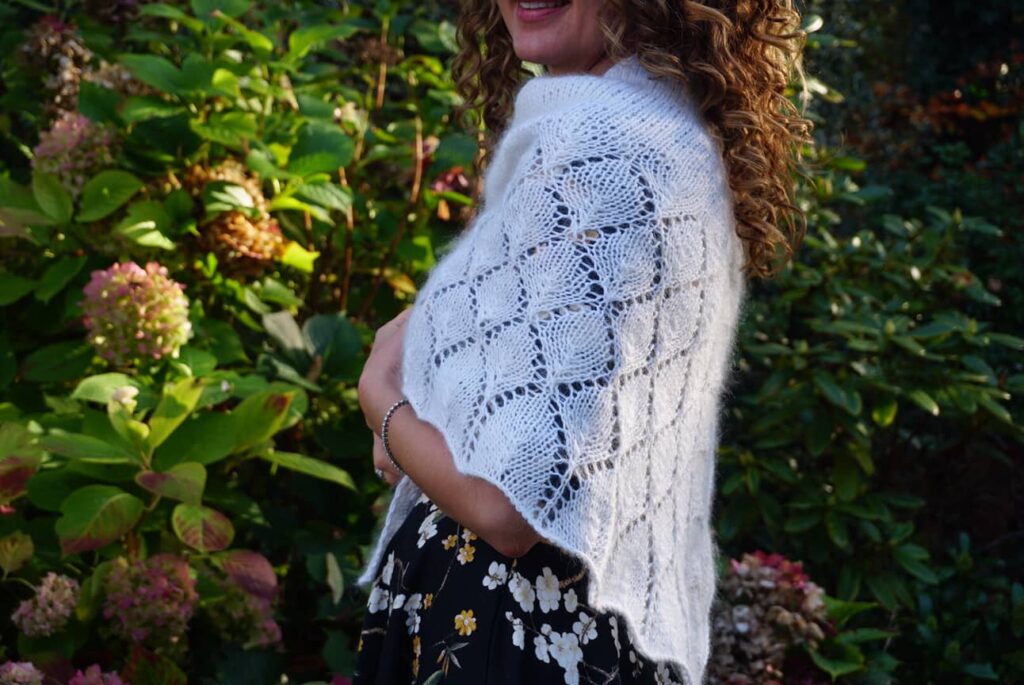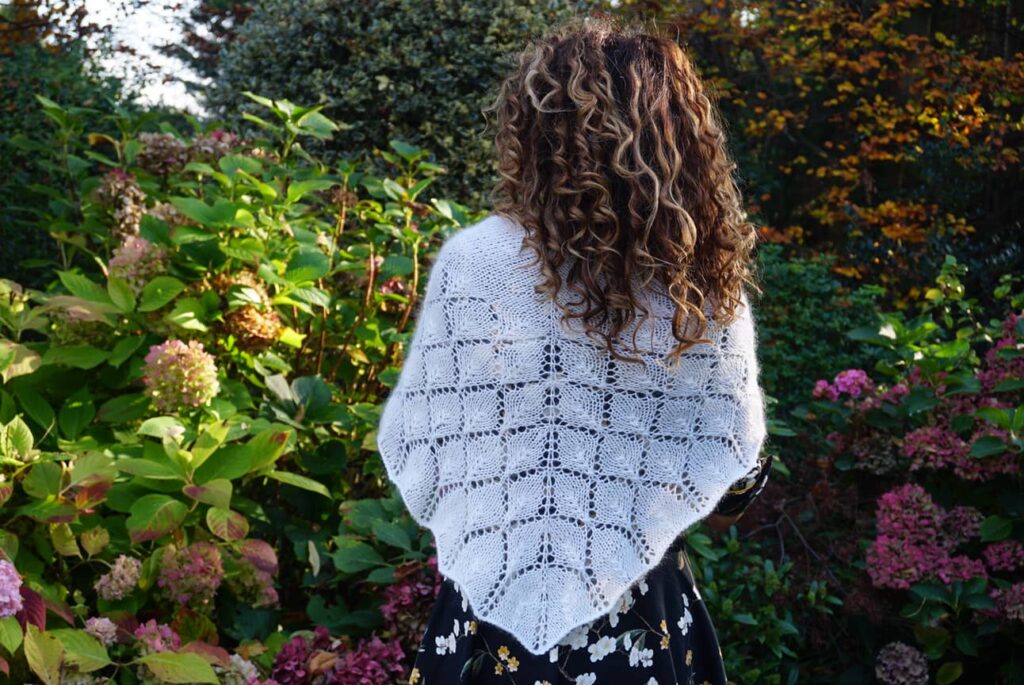 And my dream is to design a cropped, fitted Floating Leaves jumper but I have little hope of achieving this any time soon… The fitted aspect with all-over lace is always tricky. Anyway!
Free pattern
And here is the free pattern, available both in English and in French. I am a complete amateur pattern writer and this is my first ever pattern, so please feel free to let me know if there are mistakes (despite my many many checks). If you make this beanie let me know and let's reference it as #floatingleavesbeanie!
---