Suspended Leaves: an easy lace shawl for Fall
Since my knitting revelation earlier this year, I have realised that I adore knitting lace – my two Belladonna cardigans (here and here) are probably my proudest makes up to date; although my Blossom shawl (actually my first lace knit of such scale ever) felt also quite an achievement at the time!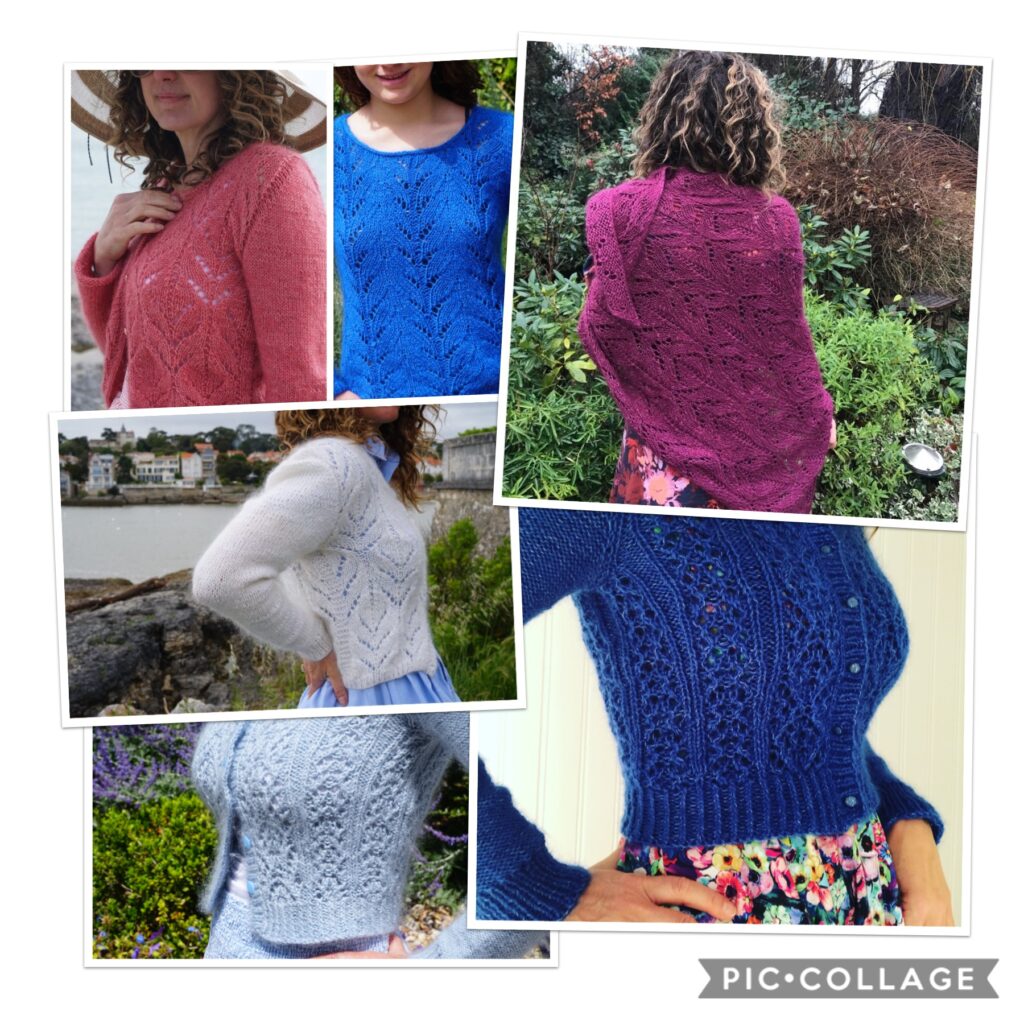 And in the lace family, my favourite patterns are leaves – particularly appropriate for the season you will tell me. I haven't knitted them much are they are not that common. So when I stumbled across the Suspended Leaves shawl on Ravelry, it was really love at first sight.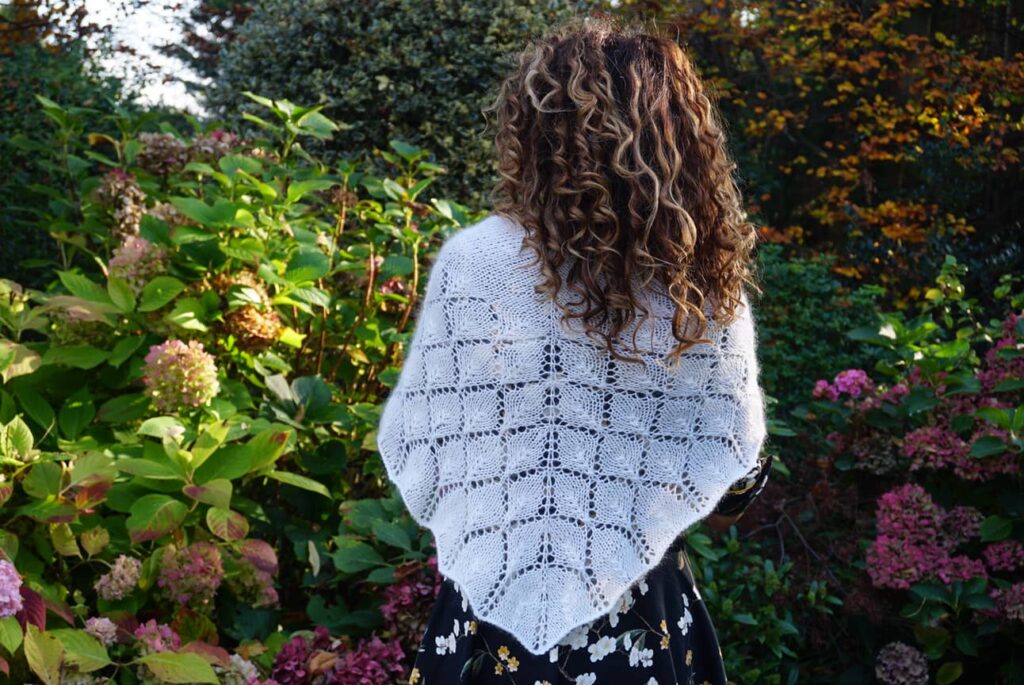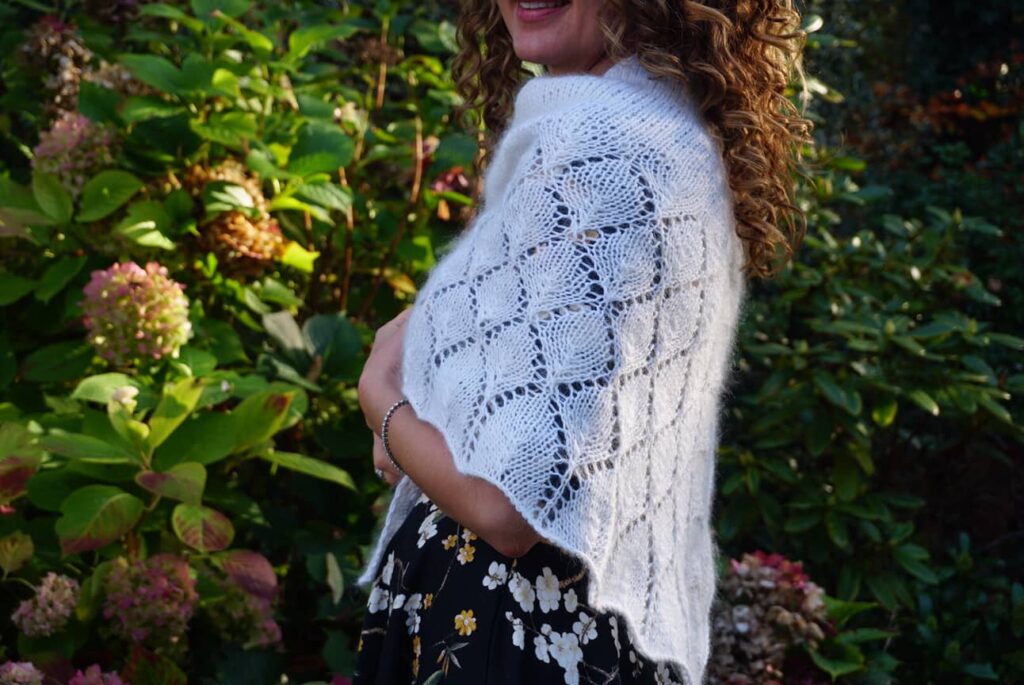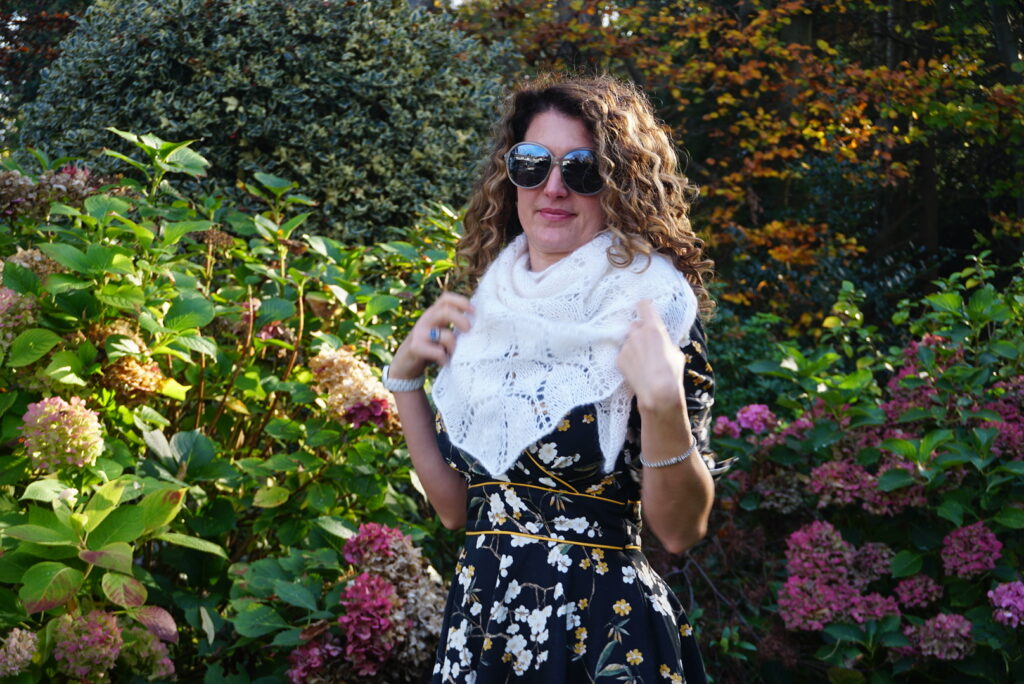 I knitted in double yarn, with my usual favourite combination of Drops Kid Silk (1/ off white) and Drops Baby Merino (1/ white). I used size 4.5 needles by pure laziness, not a good idea, next time I will revert to size 4. I wish I had made it a bit longer so next time I will add one or two more leaves motifs.
As for the pattern, such a gem! It is free and actually very straightforward. Instead of a chart, the knitting instructions are written down – which I personally find easier when you are knitting flat (ie not in the round). If you are a lace beginner, on top of the usual k: knit and p: purl, you will need to know how to make the following four stitches:
s: slip
yo: yarn over
sk2p: slip 1, knit 2 together, pass slipped stitch over
m1L: make 1 left; and m1R: make 1 right
This website is my favourite for understanding knitting abbreviations (I think it also exists as an app). Before starting a lace project, I always make sure I have watched videos on how to knit all the stitches – and I strongly recommend you do the same!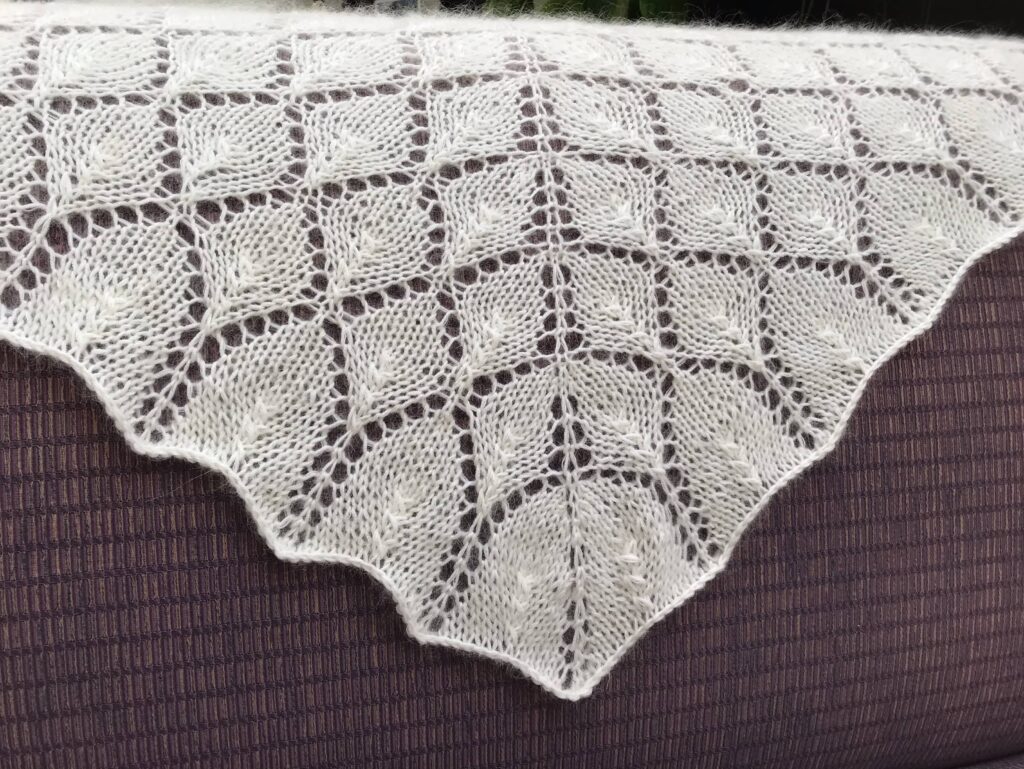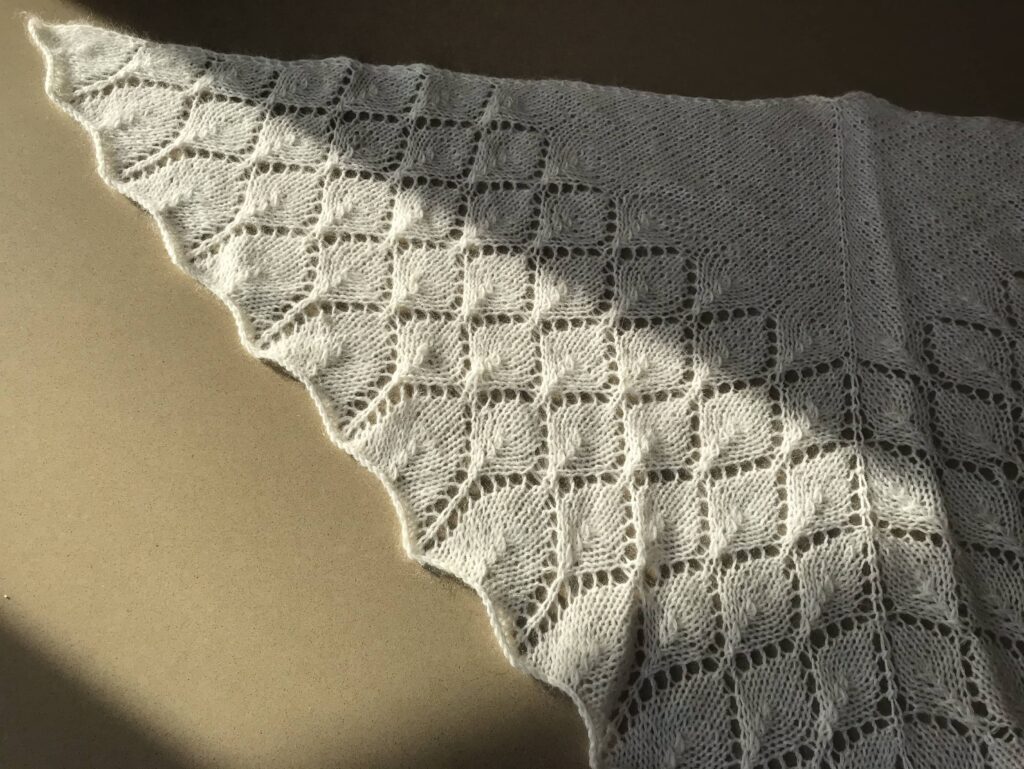 Apart from that not much to say. I enjoyed knitting this shawl a long and I enjoy wearing it as much!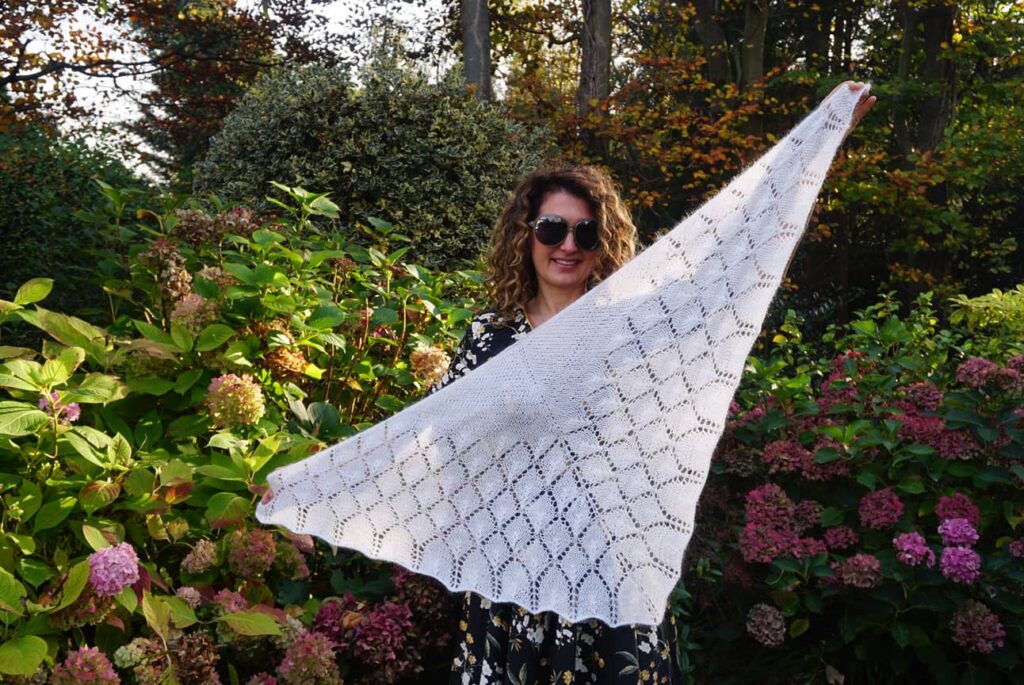 ---