First Knitted Lace : the Blossom Shawl
After many years admiring hand-knitted lace shawls but being terrified to commit, I finally took the plunge… and it wasn't that difficult actually! Let me introduce you to the Blossom Shawl by Along Avec Anna, in burgundy, of all colours!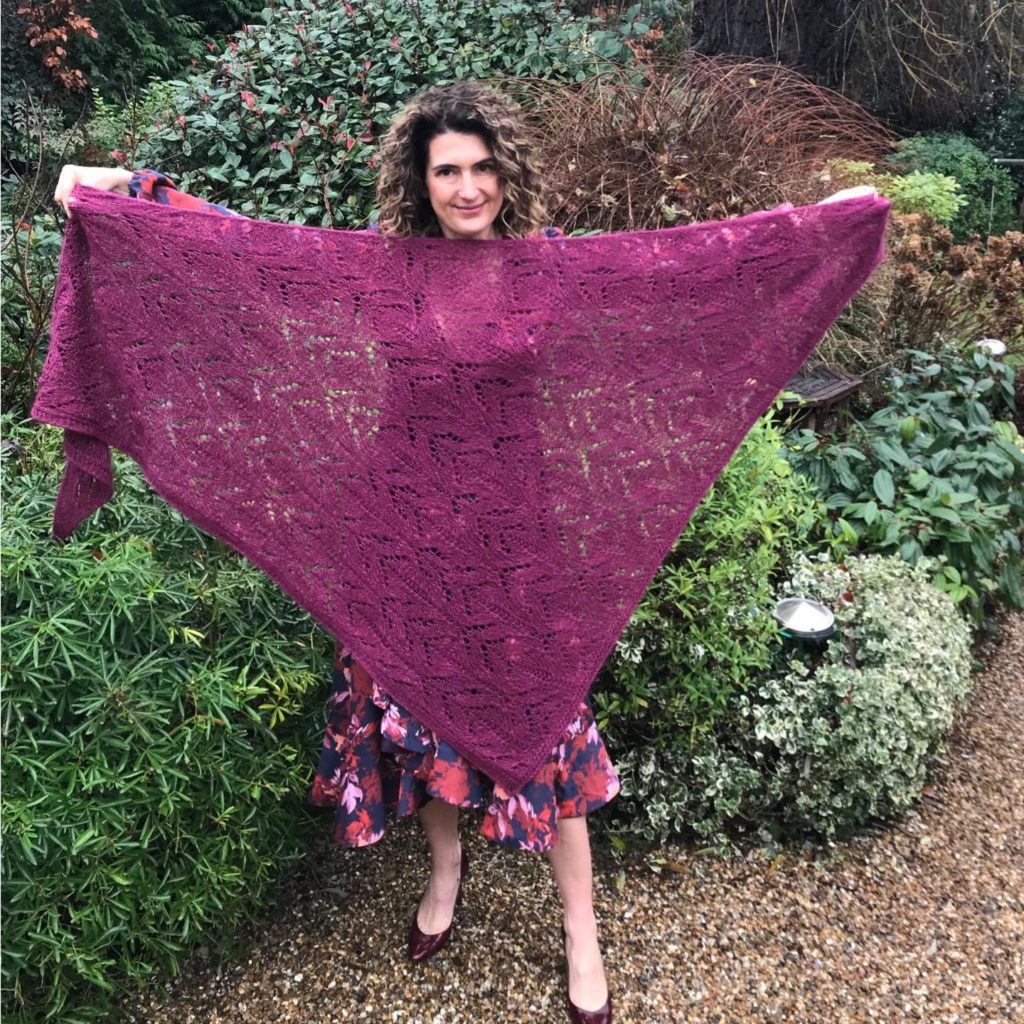 I wear shawls a lot and own a large collection of "Trendy chale" – the easiest knit ever! You start with three stitches, increase by one stitch on each side at each row and knit your way through six skeins of Drops Brushed Alpaca Silk, knitted in double thread on size 6 to 8 needles.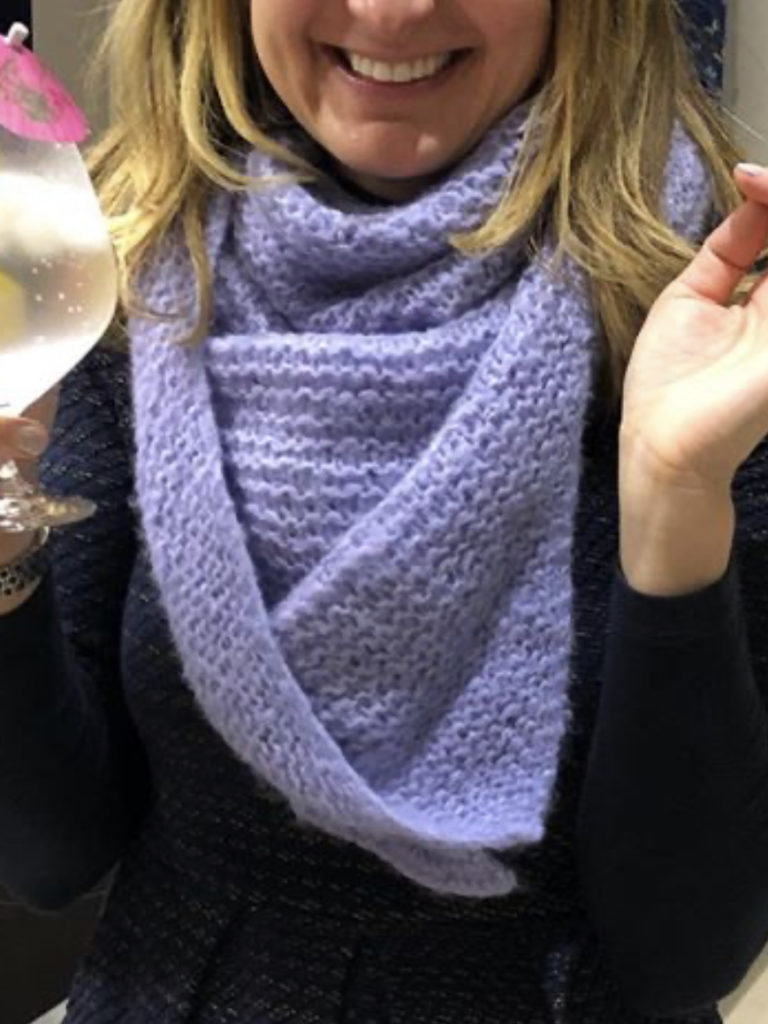 Trendy helped me to get back to knitting. However after about ten of them and a number of self-drafted jumper ( because I feared the complexity of knitting patterns), I was fully ready for something more challenging. When the Blossom Shawl pattern was released, it was love at first sight! – I particularly like the pattern.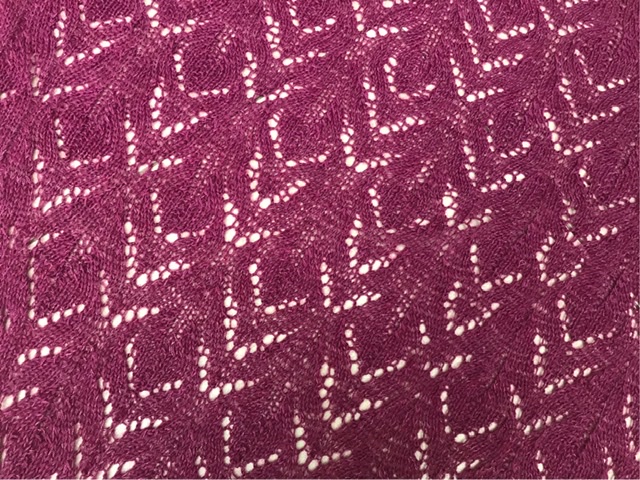 This shawl is perfect for a novice like me, because it does not have any of the shaping inherent to a jumper – you create a triangle by making increases every other row; and because the number of "exotic" stitches (other than knit and purl) is very limited
Before starting, I made sure I knew what all of them meant by using my favourite ever website for this purpose (which also exists as an app), which shows all stitches you can imagine both in the continental and the English methods. The ones you need to know for Blossom, on top of knit and purl, are:
yo = yarn over
k2tog = knit 2 together
SSK = slip slip knit
And that's it! Not a lot of technique frankly. What I found most difficult what not to get lost in the chart, especially at the beginning of the shawl, when the rows are quite short and the lace motif doesn't repeat. Do not lose hope though as it get easier with longer rows, as the lace motif starts repeating and is easy to memorise. The other positive is that you get a break every other row, as each wrong side row is only purl stitches.
I knitted with size 4 needles (instead of the recommended 4.5, my knitting is very loose) and I used a combination of Drops baby merino in Heather (34) and Drops kid silk in Dark rose (17) – which gave me recommended gauge. As a result of the inclusion of kid silk, my shawl is a bit fluffier than the one shown on the pattern, slightly hiding the lace pattern, but I like if this way.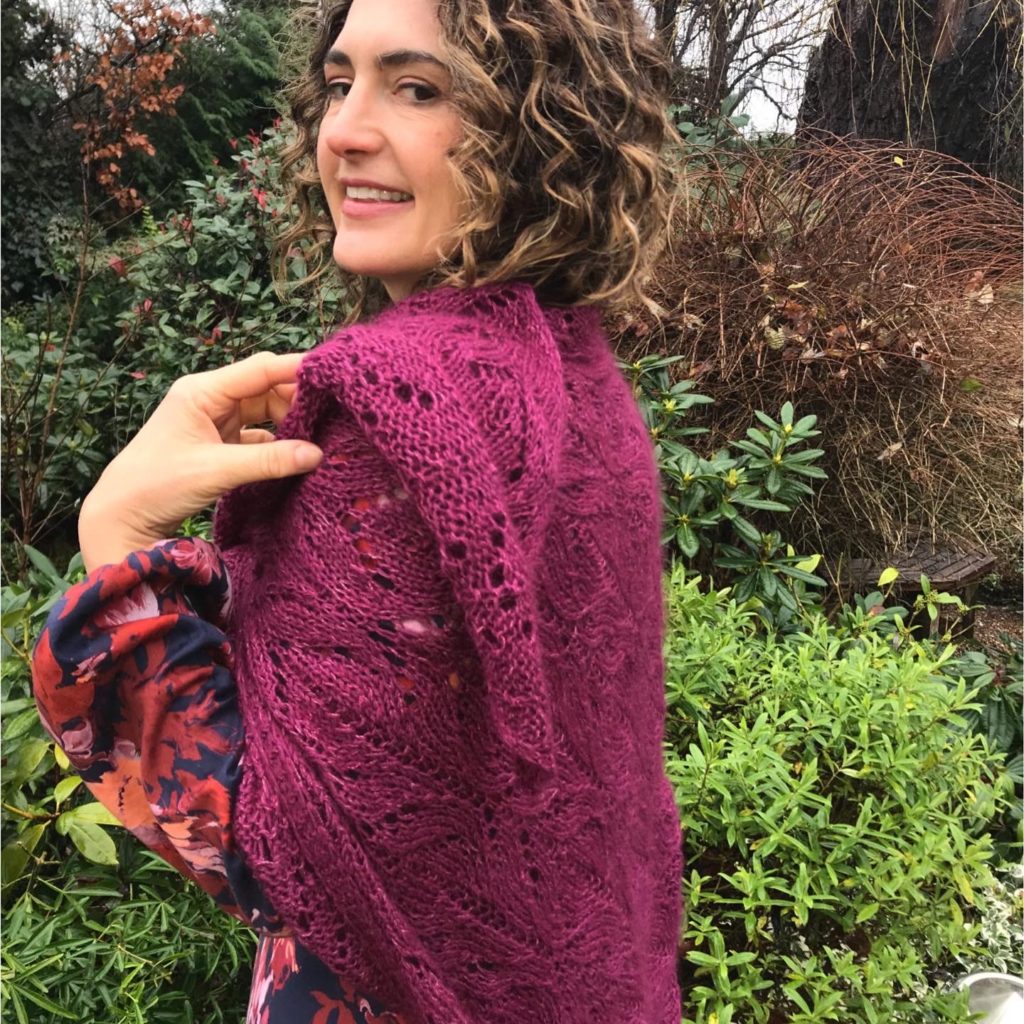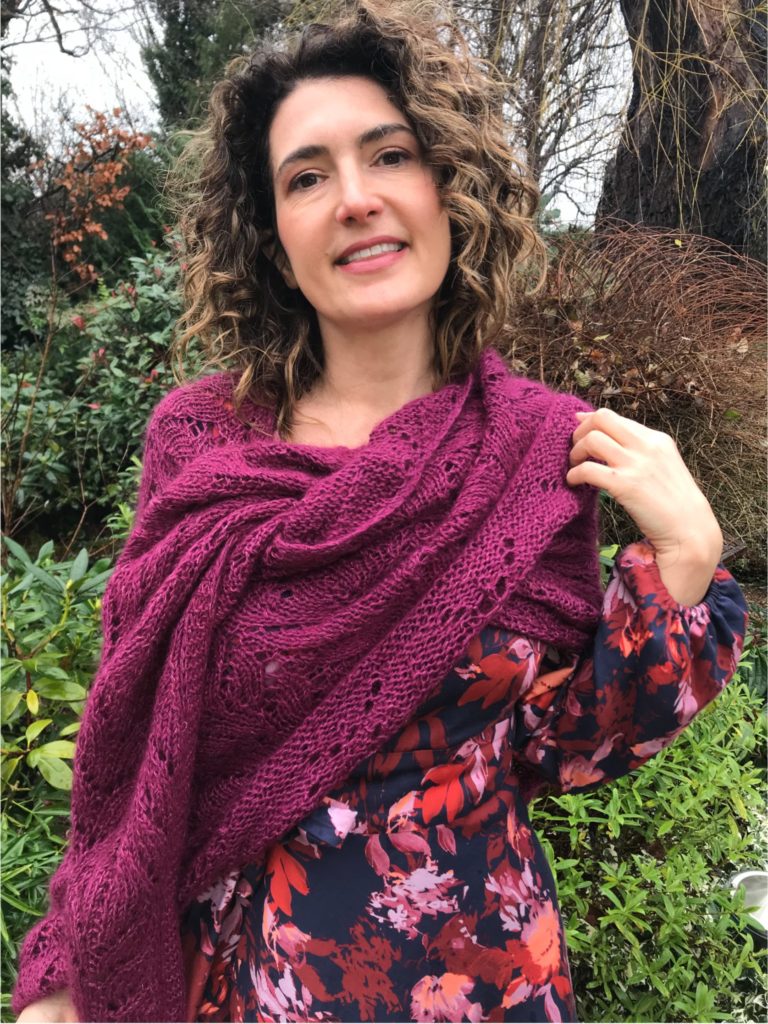 I also invested in blocking material and I am so pleased I did – it makes a massive difference for shawls, I wish I had blocked my Trendy's this way! So my purchases were:
Here is the shawl during blocking…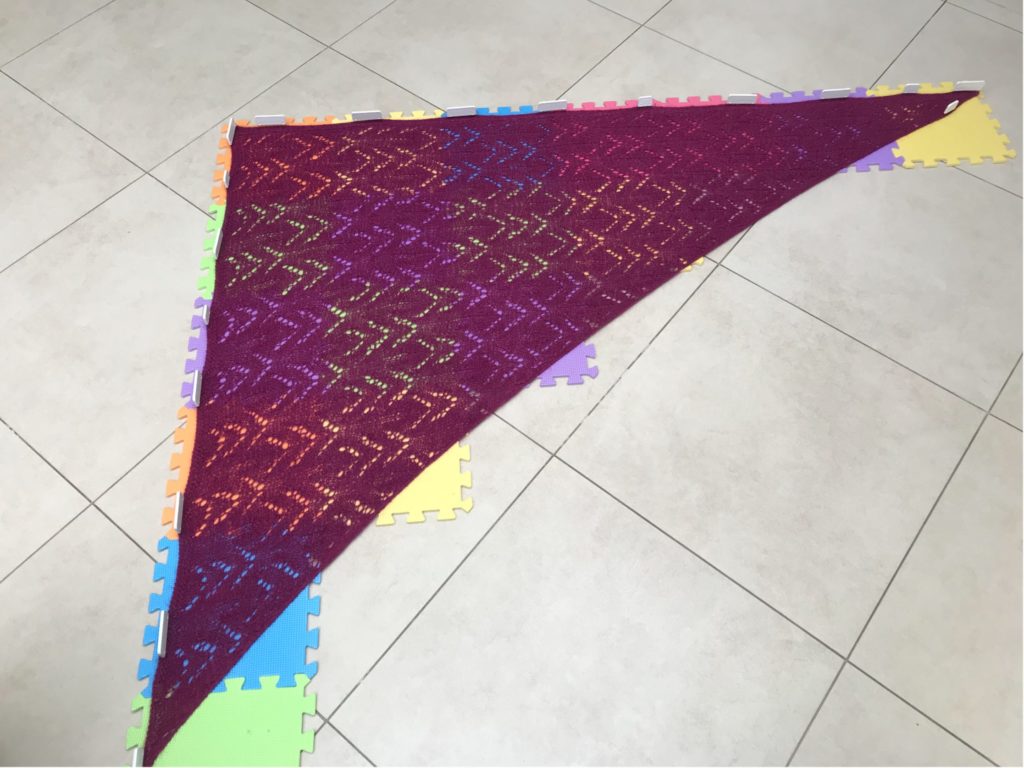 All in all, this shawl took me about three week of non-intensive knitting to make. Although it was not the most relaxing knitting I have done, I am very pleased with the result. Will I be brave enough to make another one? – time will tell…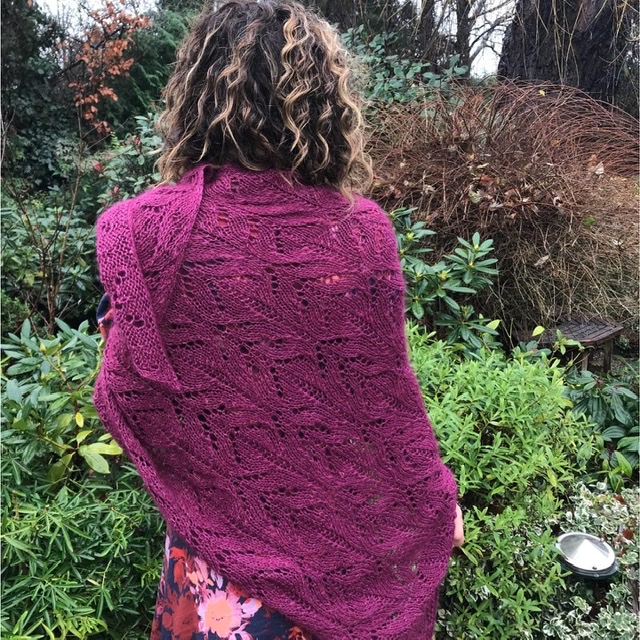 YOU WILL PROBABLY LIKE THIS BLOG POST: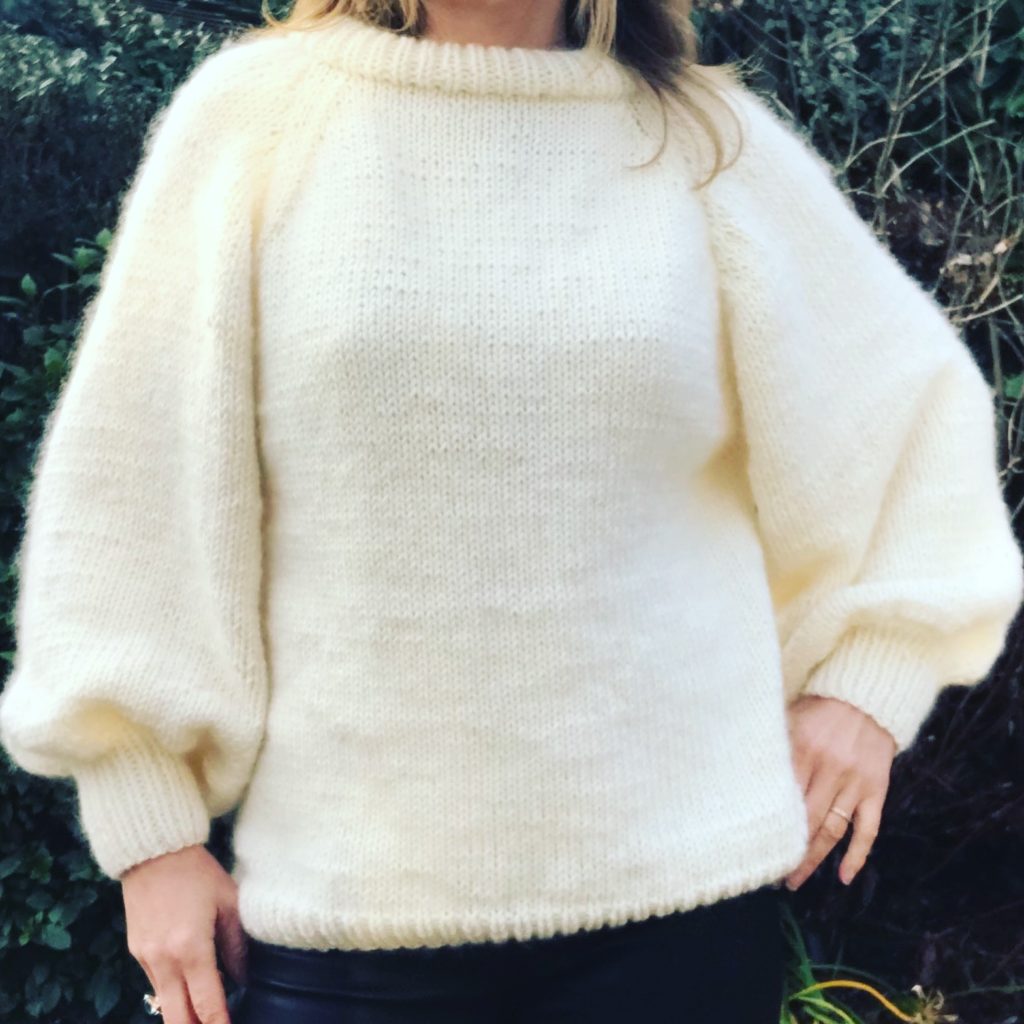 ---