No such thing as too much lace: my Belladonna cardi
Now that I have discovered that I can follow a knitting pattern (it only took me three years to gain the confidence), I have been knitting compulsively, with a passion for both cardigans and lace. So I could only fall for Untangling Knots' latest cardigan pattern Belladonna.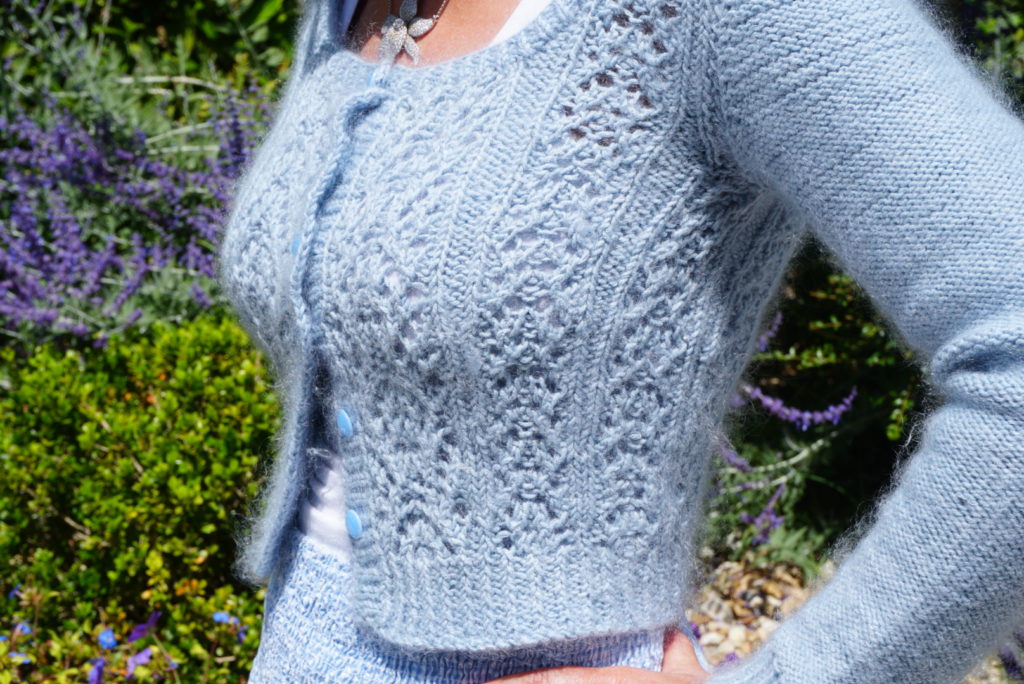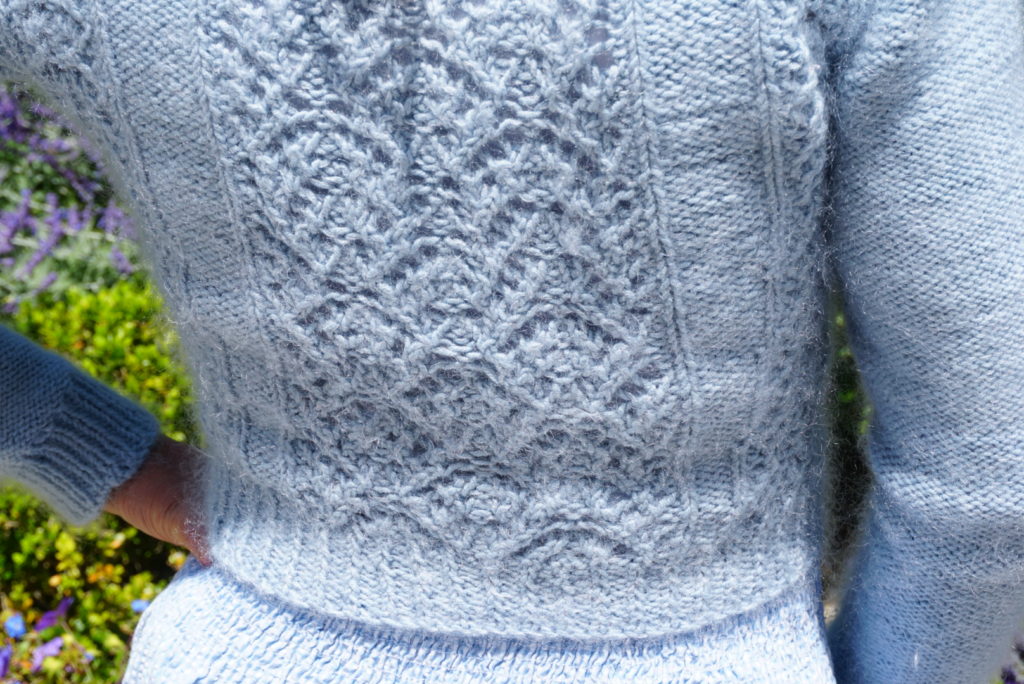 For sure there is lace absolutely everywhere in this cardigan (except for the sleeves, which as we agreed with my lovely auntie would look tacky). There are three motifs at the back, two on each side of the front and another one under each arm when you join the round while working top-down – oh God! So although the lace charts are quite straightforward, you need to stay focused all the time! But so much worth it!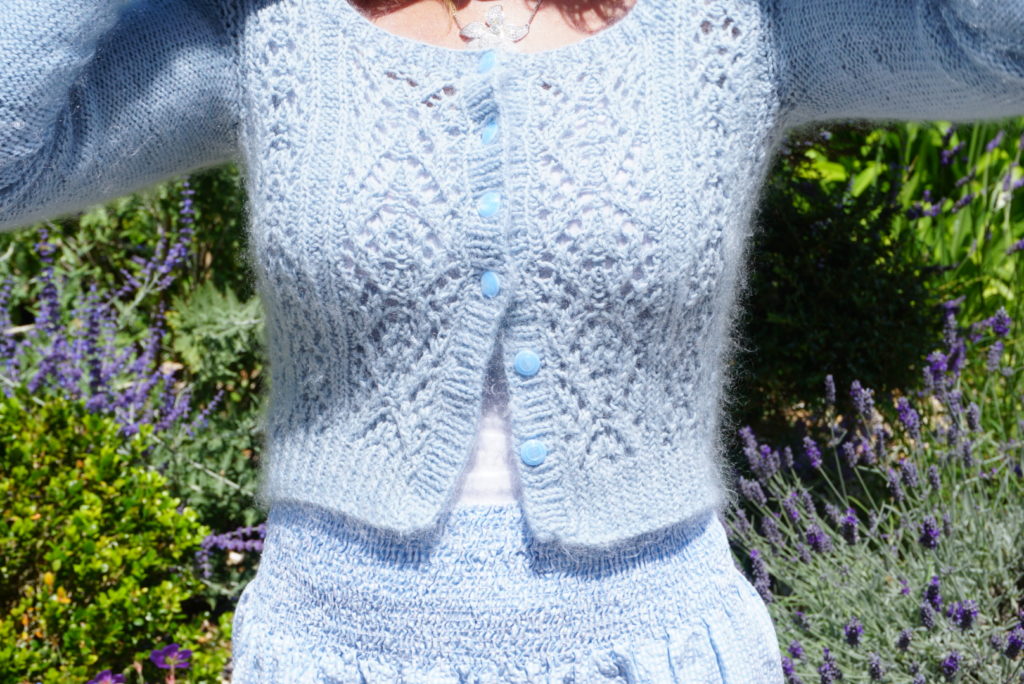 This is my third Untangling Knots project (after my Chuck jumper and my Salal cardigan) and I am an absolute fan of Andi Satturlund's knitting patterns. Initially I was attracted to their shape: always cropped and snug-fitting, they match perfectly my retro-ish dress sense.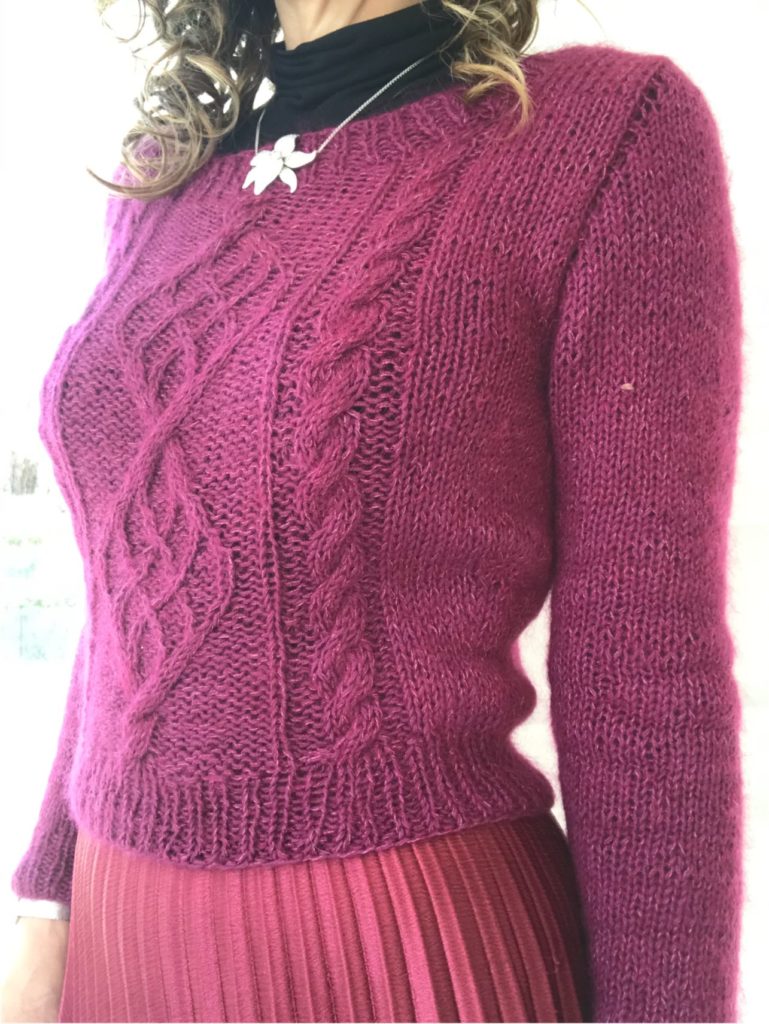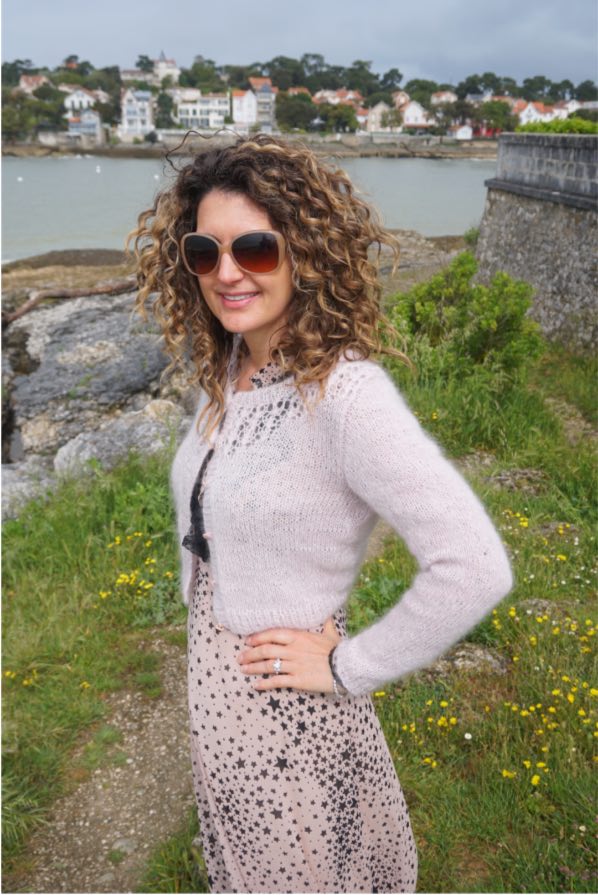 But when I started knitting them I discovered how amazingly well explained the patterns are. They also always follow the same construction logic so once you understand how they work your life is much easier. And they are perfect – I never ever make any change because I know every single stitch is calculated to be here! Anyway, I have already knitted a fourth one and many more will follow for sure!
Back to Belladonna, you will be surprised to read that I was actually grumpy most of the time while knitting it because I made a mistake in my wool order. I wanted to order the exact same Drops Baby Merino/ Drops Kid lace as the one I use for this blue jumper.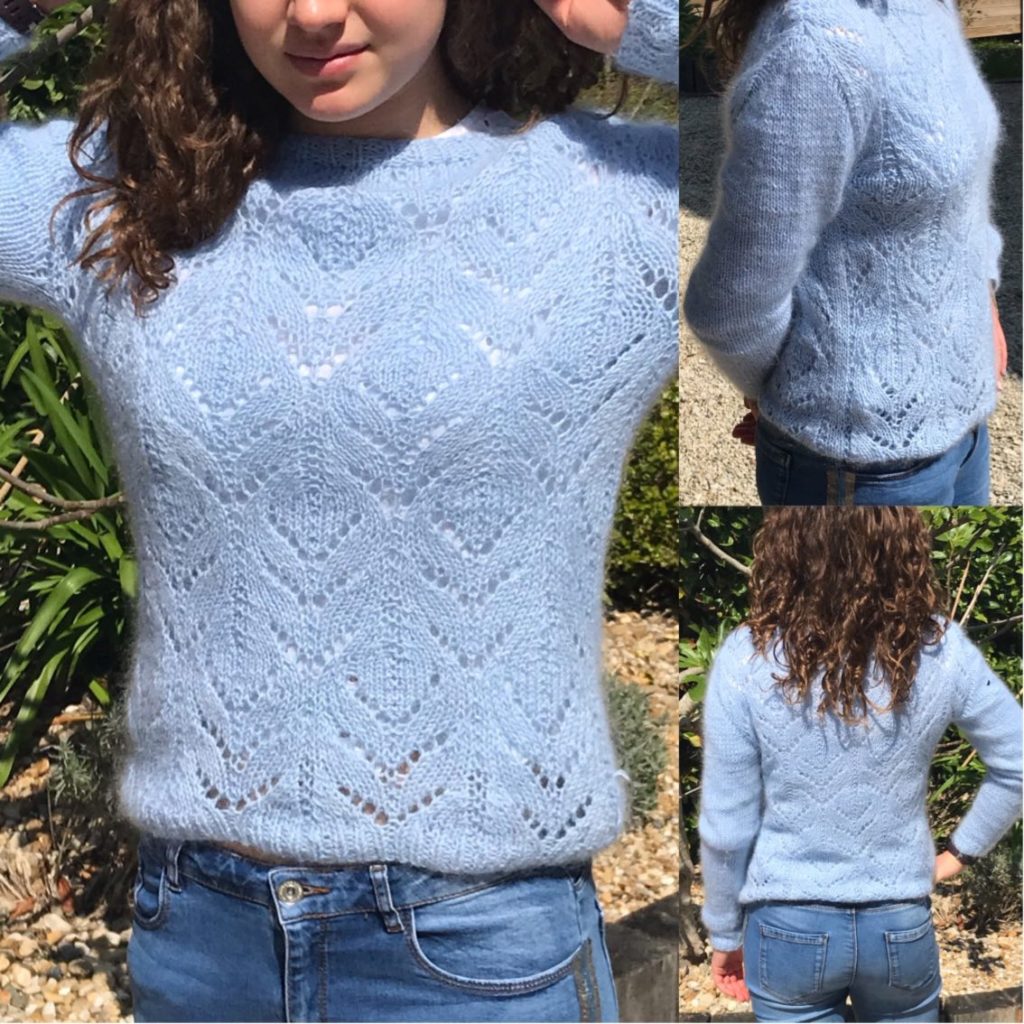 But I made a mistake and ordered what I thought was only a different colour of wool – but ended-up being also a different quality… which I only realised when I was missing wool to finish my second sleeve, horror! So in the end here is what I used: 4 skeins of Drops kid silk light steel blue 07; and 7 skeins of Drops cotton merino ice blue 09. The cotton-merino is much thicker than the baby merino so all the way though my knitting I wondered what was happening… No comment!
In the end this cardi looks completely fine and the cotton merino makes it even fluffier than the baby merino would (the picture below gives you a good idea). But it is definitely not as soft and will be only worn in the winter with long-sleeved dresses!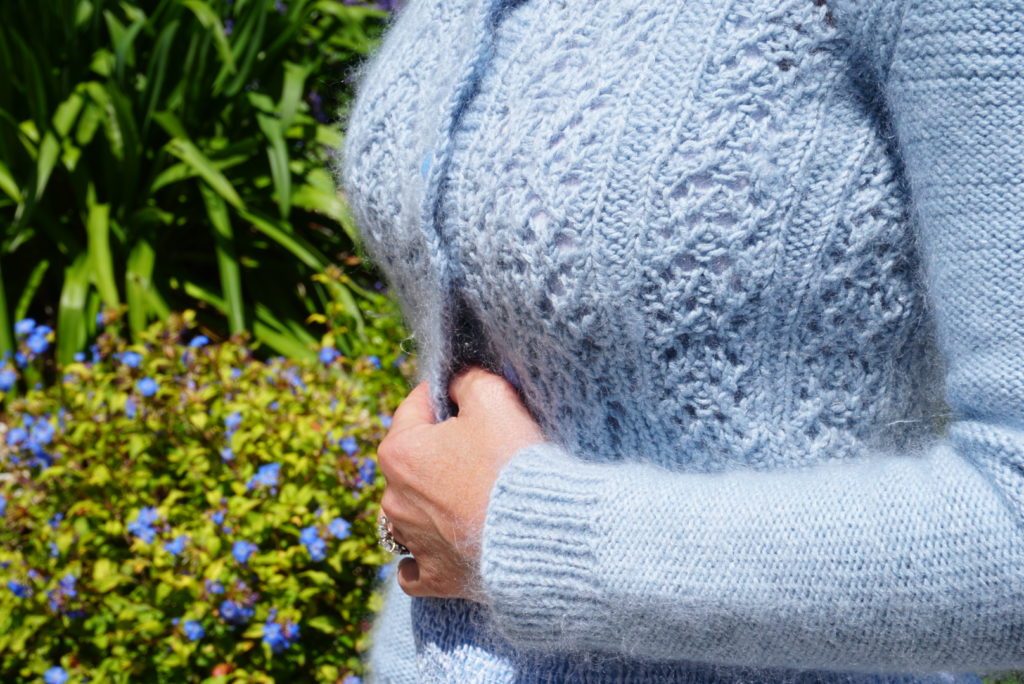 Appart from the wool drama, I am very pleased with this cardi and I am so tempted to make another one in royal blue – but I need two weeks of peace and quiet for that, and with the kids' summer holiday looming this is unlikely to happen any time soon… So maybe one for autumn, we'll see!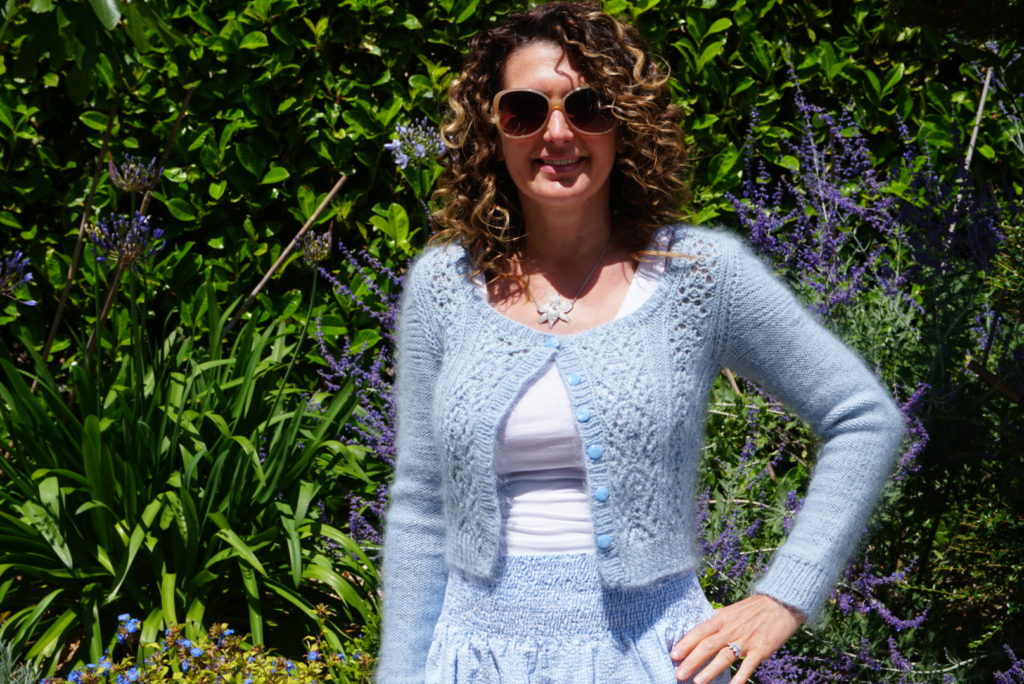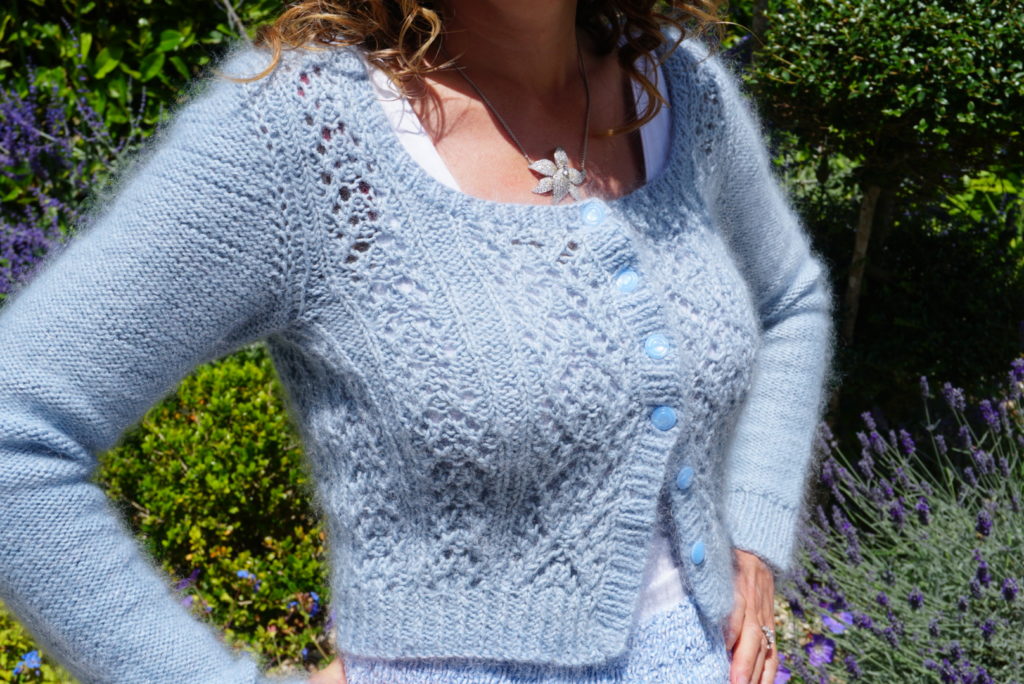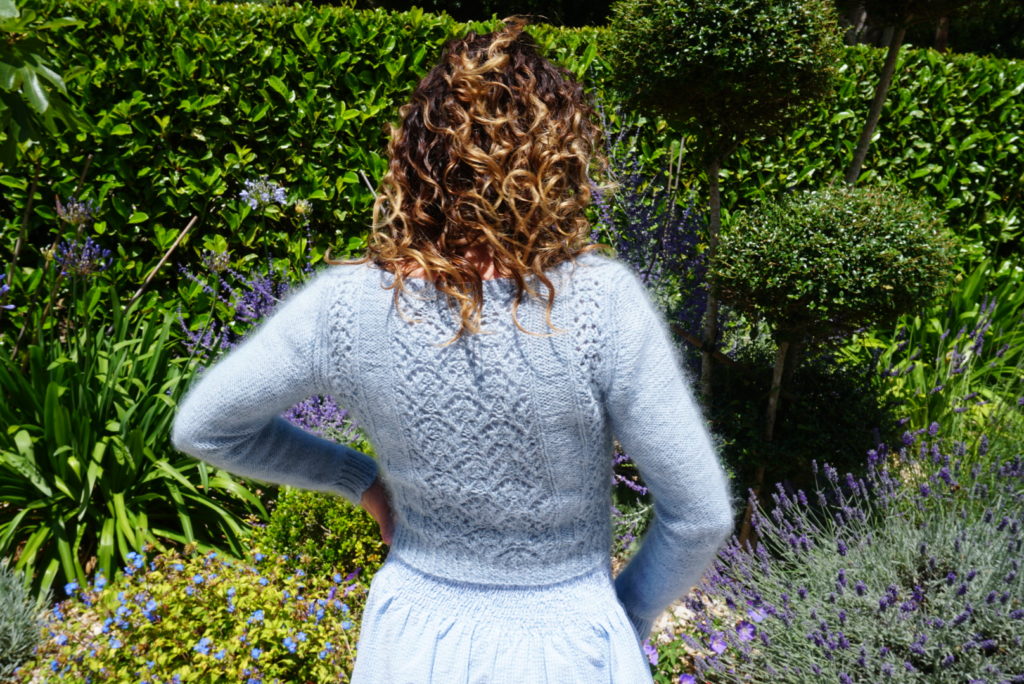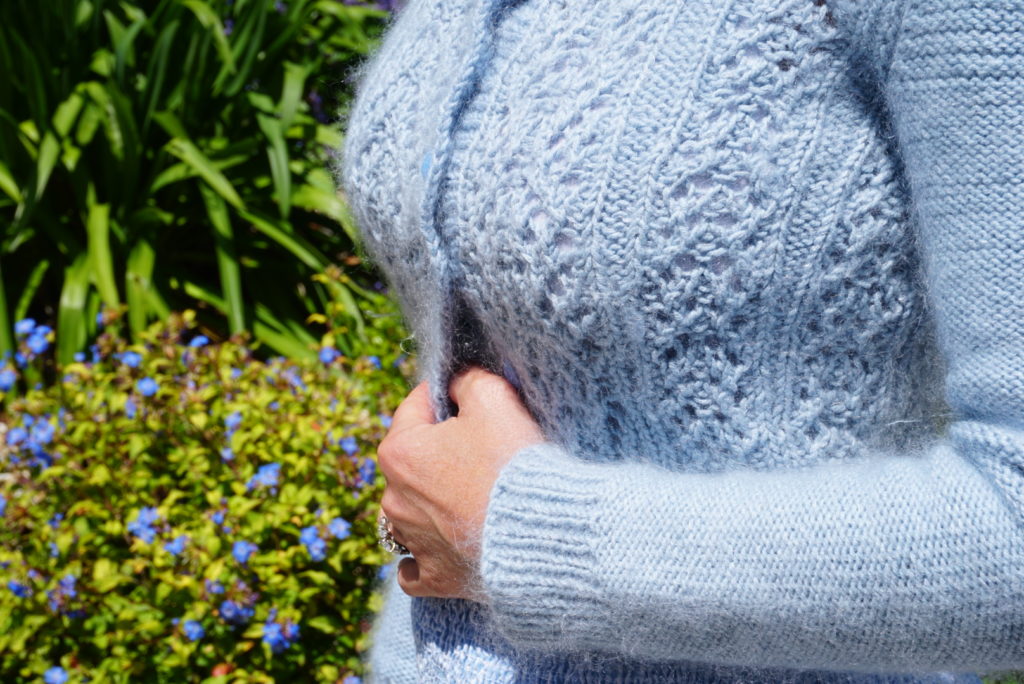 ---