My powder pink Salal cardi
This post is also available in: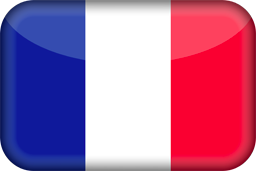 Français (French)
Let me introduce you to my first lock-down knit: the Salal cardigan by Untangling Knots … and brace yourself for (many…) more to come, as knitting has been my main creative outlet in the past few weeks and buttons have just arrived so now I can take pictures!!!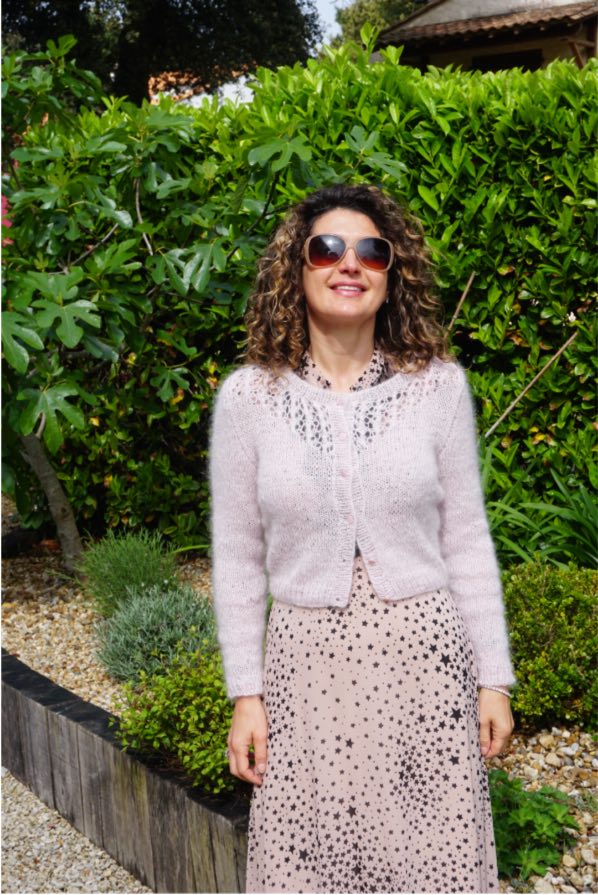 My first Untangling Knots project, the Chuck jumper, had been such a success that I was very keen to knit many more of Andi Sutterlund's patterns– I had warned you… I am so pleased I did keep my word! As for the Chuck jumper, I adore this Salal cardigan. The fitted shape, the cropped length, the delicate lace detail, everything is absolutely perfect. I am a huge fan!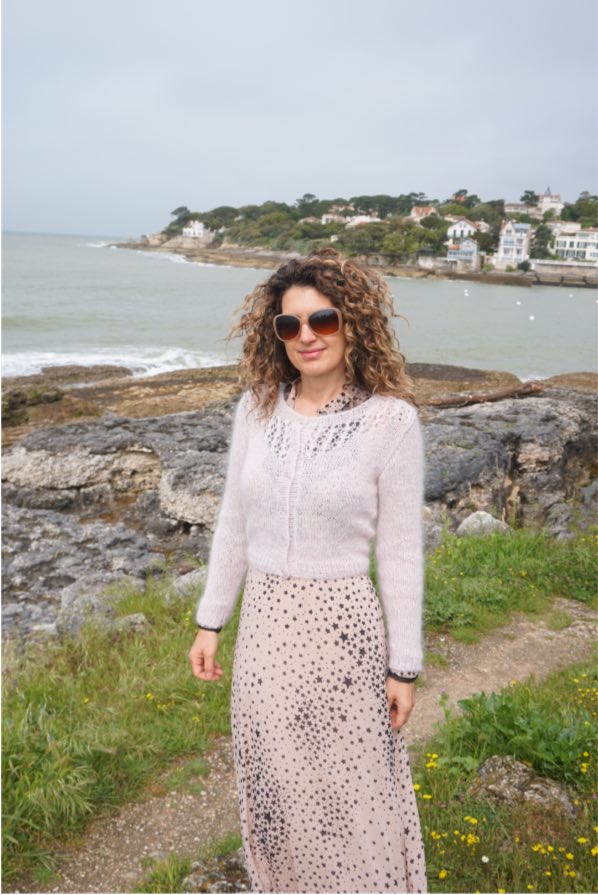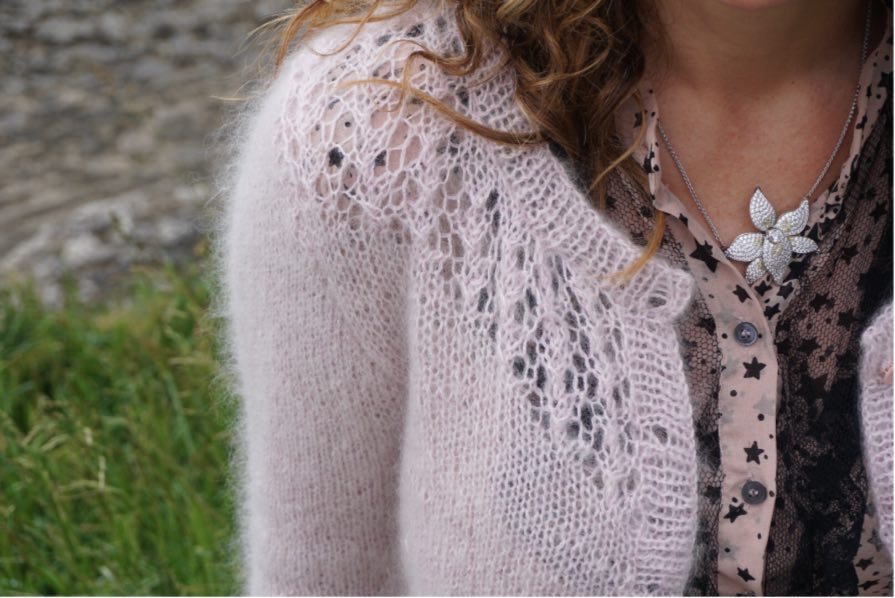 This should have been a very quick knit but it was my first time knitting a cardigan so I messed up my lace and ended-up with two asymmetrical sides… twice… Argggh! I think I wasn't properly concentrating because frankly, the lace chart is not complicated at all. I nearly gave up… and I'm very pleased I didn't, because this cardi is a beauty, in the perfect colour to go with my spring wardrobe. So my advice to you: try and have maximum peace and quiet while you are knitting each side of the lace!!!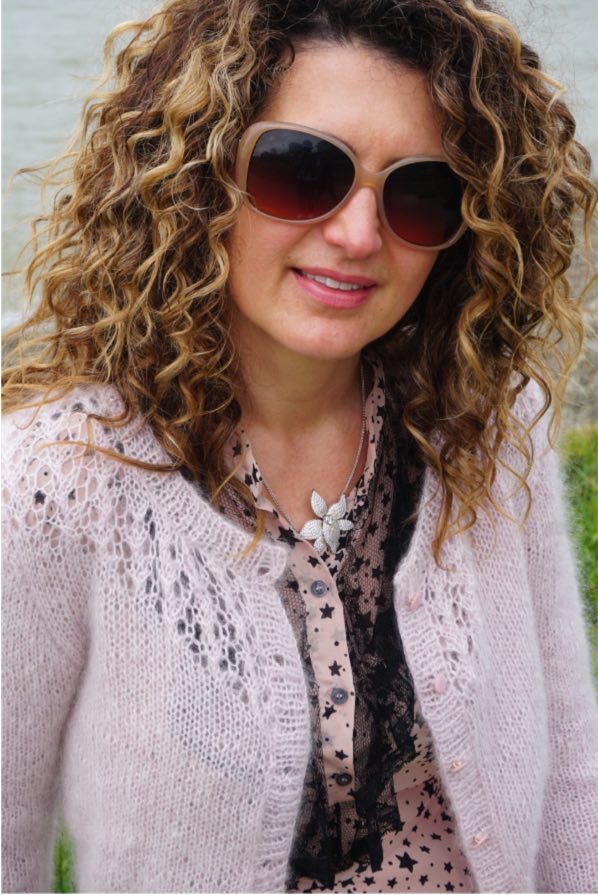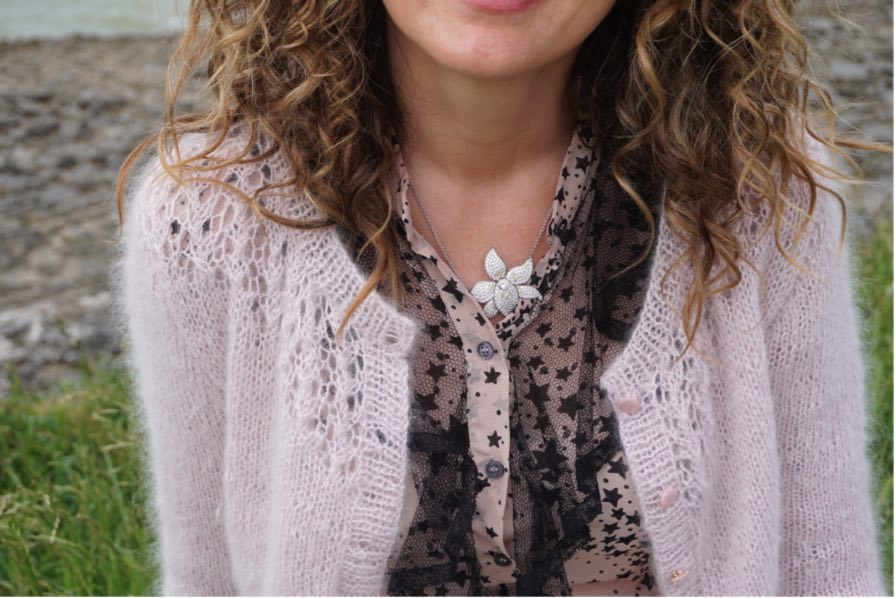 As for the yarn, I did not follow the pattern recommendations at all but was guided by my current obsession with fluffy knits. So I knitted a combination of two yarns: Drops Lace in Dusty Pink and Drops Kid Silk in Ecru. This may sound like a strange colour combination but I found the pink lace far two bright for my linking; matching it with ecru kid silk got me exactly the colour shade I was after.
I will definitely reiterate this colour mix, as adding the ecru creates a perfect pastel. I really enjoyed working with these two wools, they make a lighter combination than my usual kid silk – baby mohair one (see my two Blossom jumpers, my Chuck jumper and my Blossom shawl for a comparison). Pity the lace is available in so few colours! – and I think it is getting discontinued as well, nooooooo!!!
As for technicalities:
I used 4 and 3.5mm needles (instead of 4.5 recommended by pattern). 3.5 was supposed to be only for ribbing but ny mistake I used them for the sleeves, not too visible so I did not bother redoing both sleeves (!!!).
I lengthened the sleeves to 44cm (under arm measurement) to get long sleeves.
I knitted the smallest size available (my knitting is very loose so I am always worried about messing-up fitted knits) and it fits to perfection, even at the back despite my narrow shoulders. This had been a worry for Chuck, which I knitted in the second size available, but definitely not here.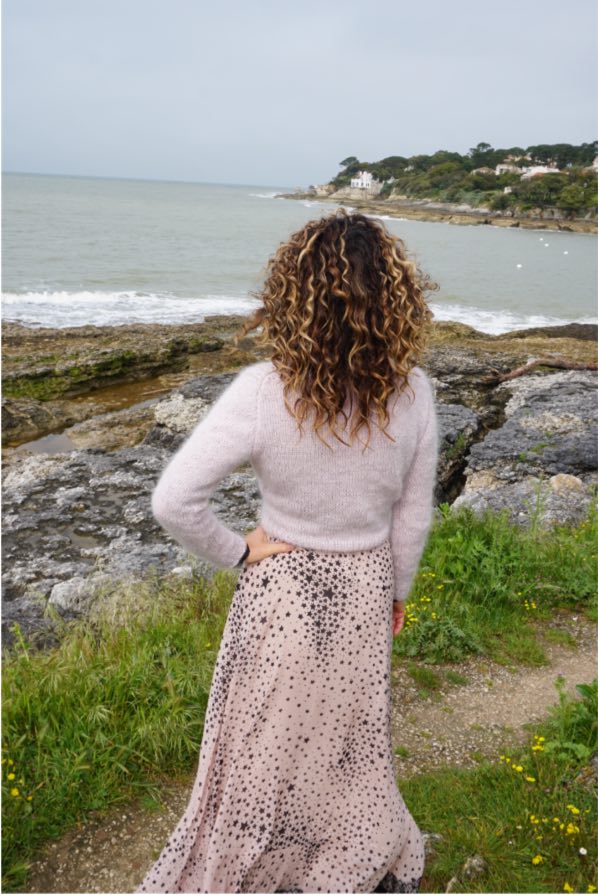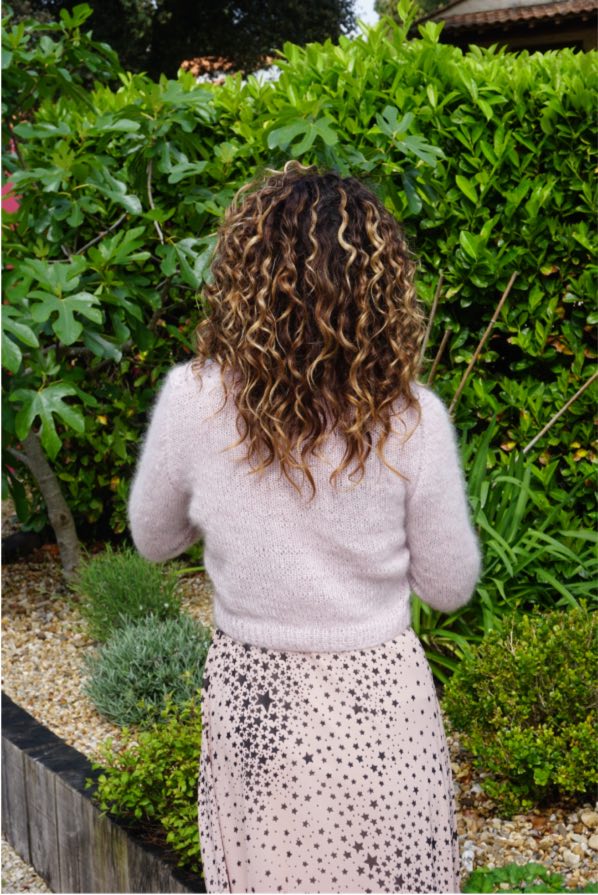 Not much to add, the more I look at the pictures the more I want to make another Salal in a different colour – better stock of that lace while I can find it!!
---