Enchantée Sweater in Royal Blue
This post is also available in: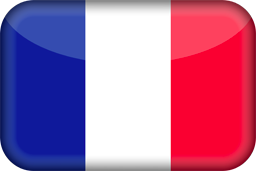 Français (French)
Last knitting article before more sewing I promise! My fourth and last knit of an 8-week lock-down was the Enchantée Sweater by Atelier Emilie in royal blue for my elder daughter – beware that I am due to explore all shades of blue in the near future, as this is her absolute favourite colour!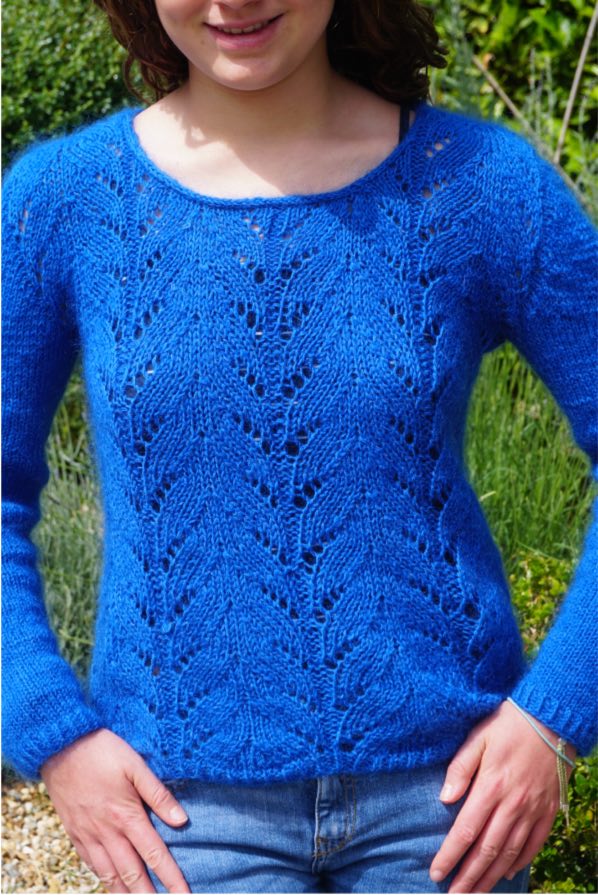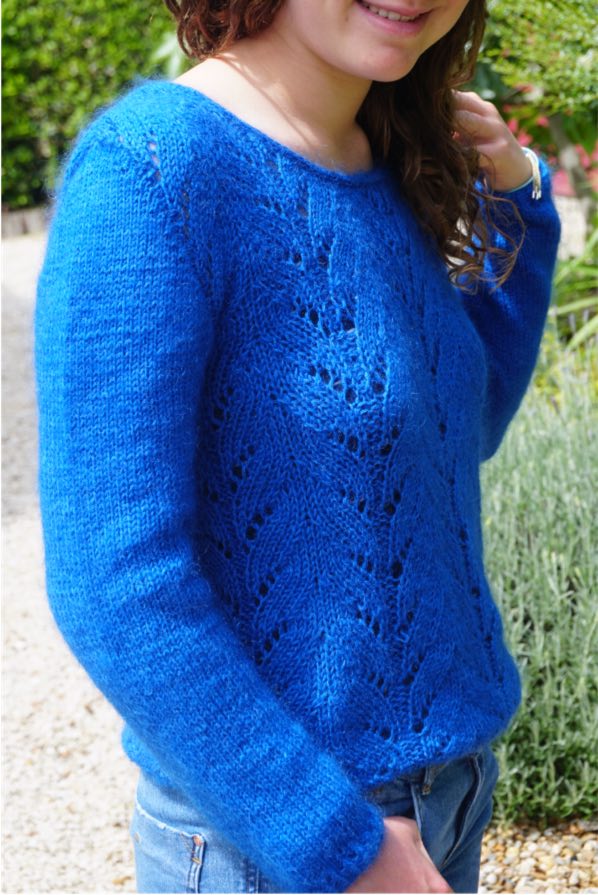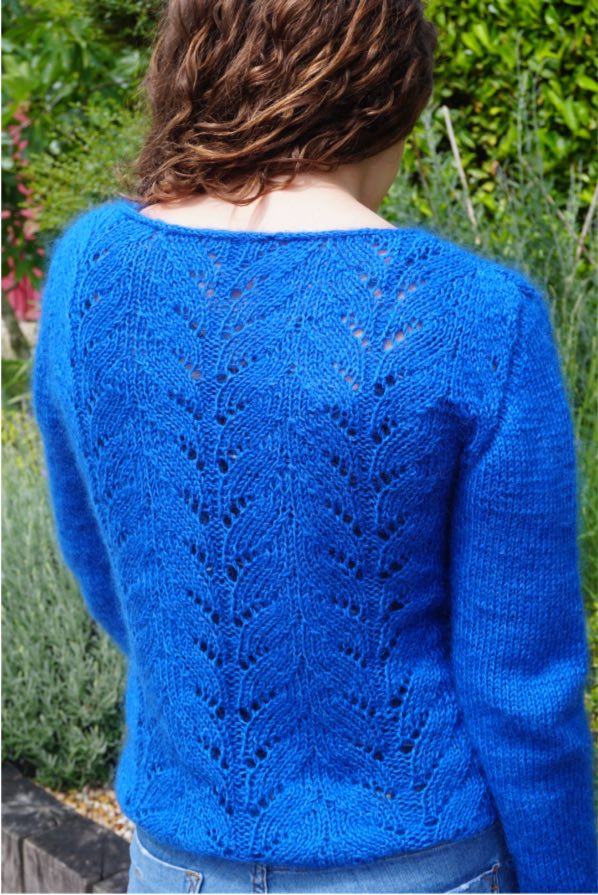 After my recent wave of knitting articles, you are probably well aware that I adore knitting lace. After the Blossom motif which I explored extensively ( one shawl, two jumpers, two cardis here and here), I fell in love with the Enchantée lace when seeing it on Atelier Svila's blog.
However I was not overly keen with the dropped shoulders and the loose fit. So I decided to follow the pattern very loosely. So from the inital pattern I kept:
the lace motif – I adore foliage lace and have been on the lookout for some time; and this motif has the added bonus of being extremely easy to memorise.
the i-cord finish of the neckline. I was never keen on the traditional ribbing finish and i-cord is genius idea, it is a perfect match with the delicate details of the lace!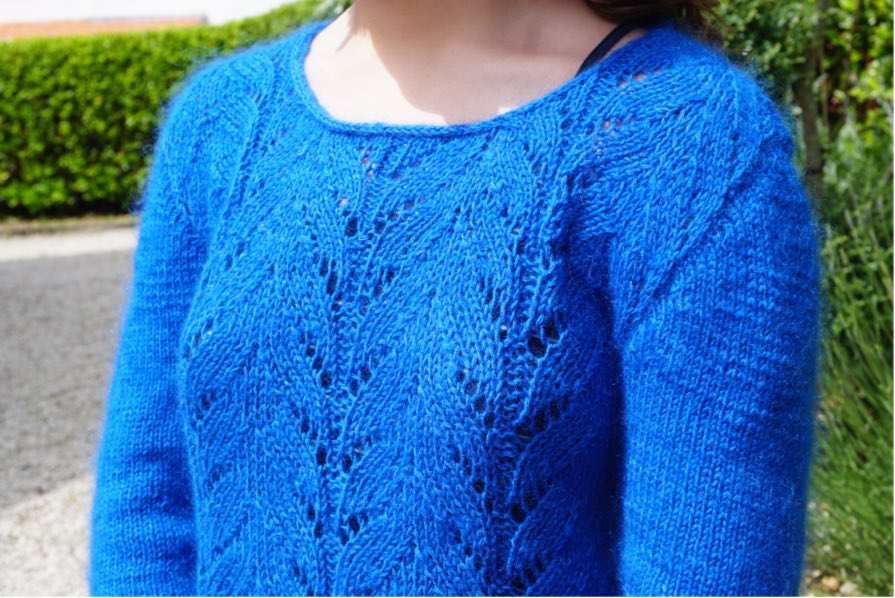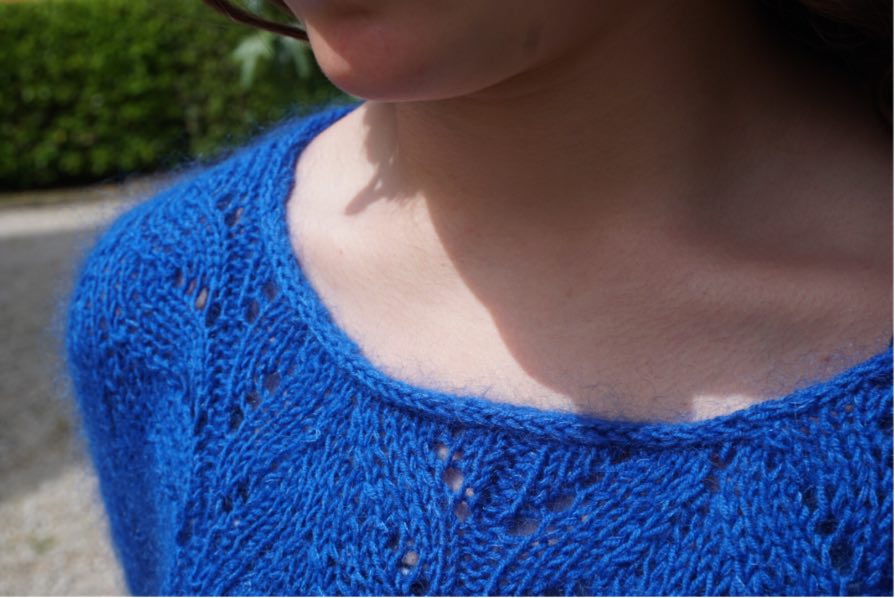 But otherwise I made a number of changes:
I worked with completely different yarn and needles to what is recommended ( double strand of Drops Kid Silk 21 cobalt blue and Drops Baby Merino 33 electric blue), so ended-up with a completely different gauge – not a problem as I wanted the exact same size and shape and my blue Blossom sweater and the Enchantee lace is very similar size to the Blossom one (17 stitches wide versus 16).
I wanted a close fit and reasonably short length; so I cast on 8 motifs of the lace, knitted 3 cm of ribbing and then the lace up to under-arm (37cm in total) in the round. I then split the back and front, knitted another 10cm at the front and started the neckline decrease, following the pattern indications. I knitted 19cm in total from underarm to top for sleeve opening.
For the sleeve head, I dislike the dropped shoulder effect, so I used German short rows to create a rounder should head: cast on 56 stitches, knit full 56, then knit 34 and back 6 then German short rows adding one stitch at each row end until only 6 stitches left ofn each side; then knit everything on the round, decreasing by 2 stitches every 16 row.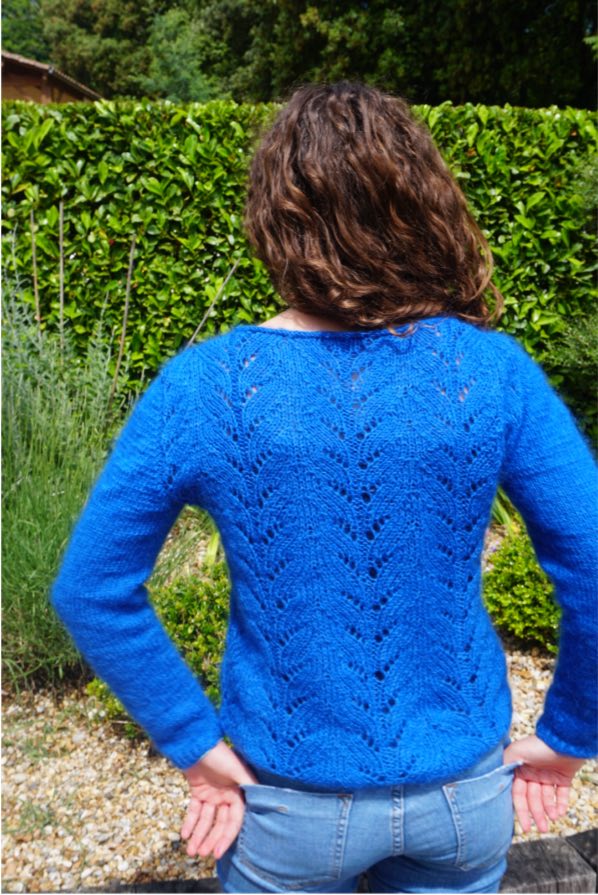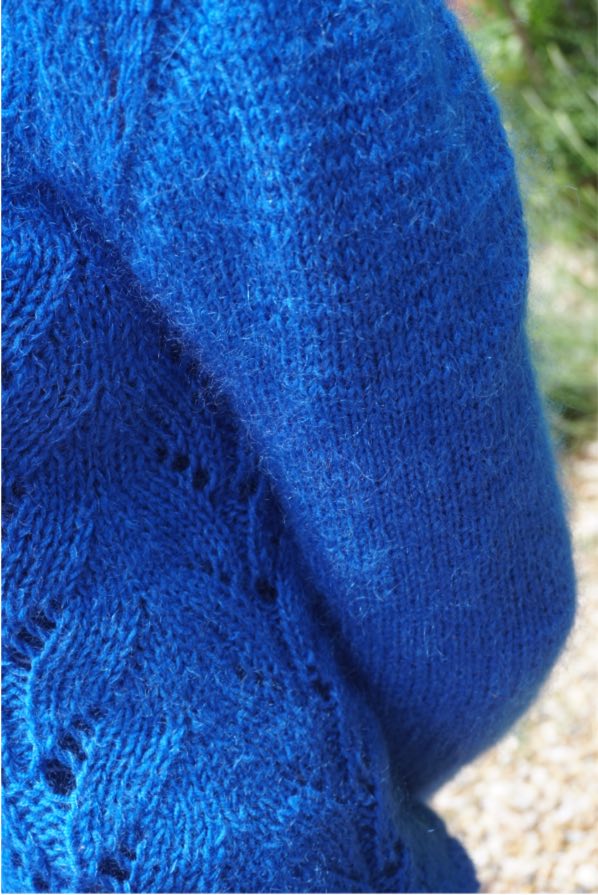 Nothing utterly complicated but quite a different look from the initial jumper, much more to my and my girl's liking!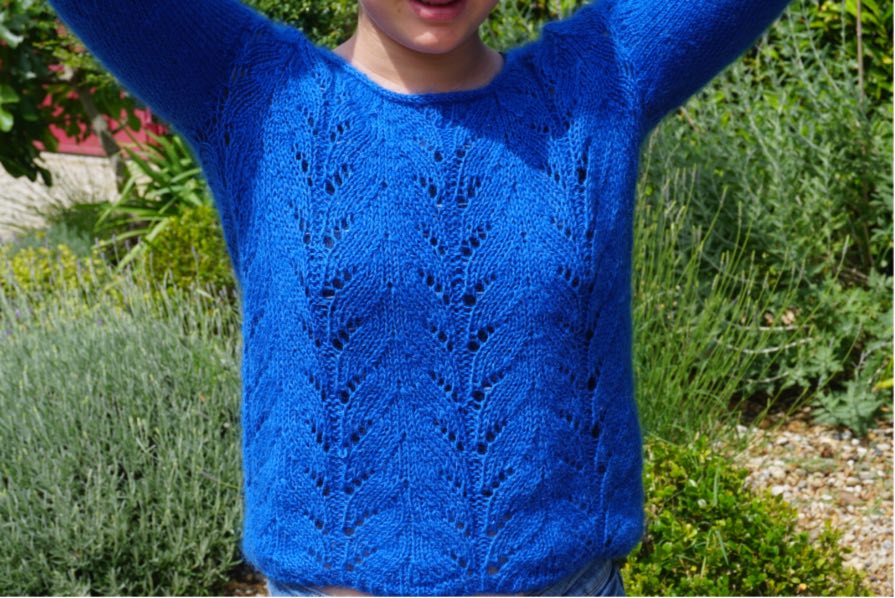 Now I am pondering whether I should knit an Enchantee cardi, how typical…
---