Mister Mignon's Summer Shirts
This post is also available in: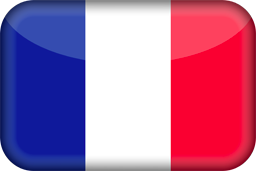 Français (French)
After my discovery of the Balthazar shirt by Citronille for my little boys (which I praise in  this article),  I felt an uncontrollable urge to sew something similar for their daddy ! It actually took quite a while to find the right pattern…
After a long seach, what looked most similar to Balthazar was this Burda pattern – I know, it requires quite a lot of imagination!!!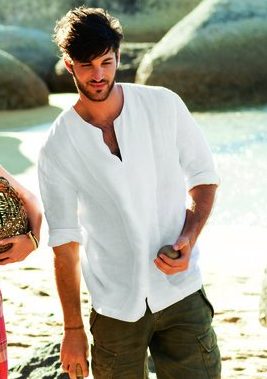 But cutting the front piece on the fold, ignoring the front slot and facing and replacing all that by a button placket did the trick! As I sew more versions, I also lenghtened the bottom to be able to draw a soft curve "à la Balthazar"; and I made the cut slightly more adjusted by curving the sides. Oh God does it make sense at all???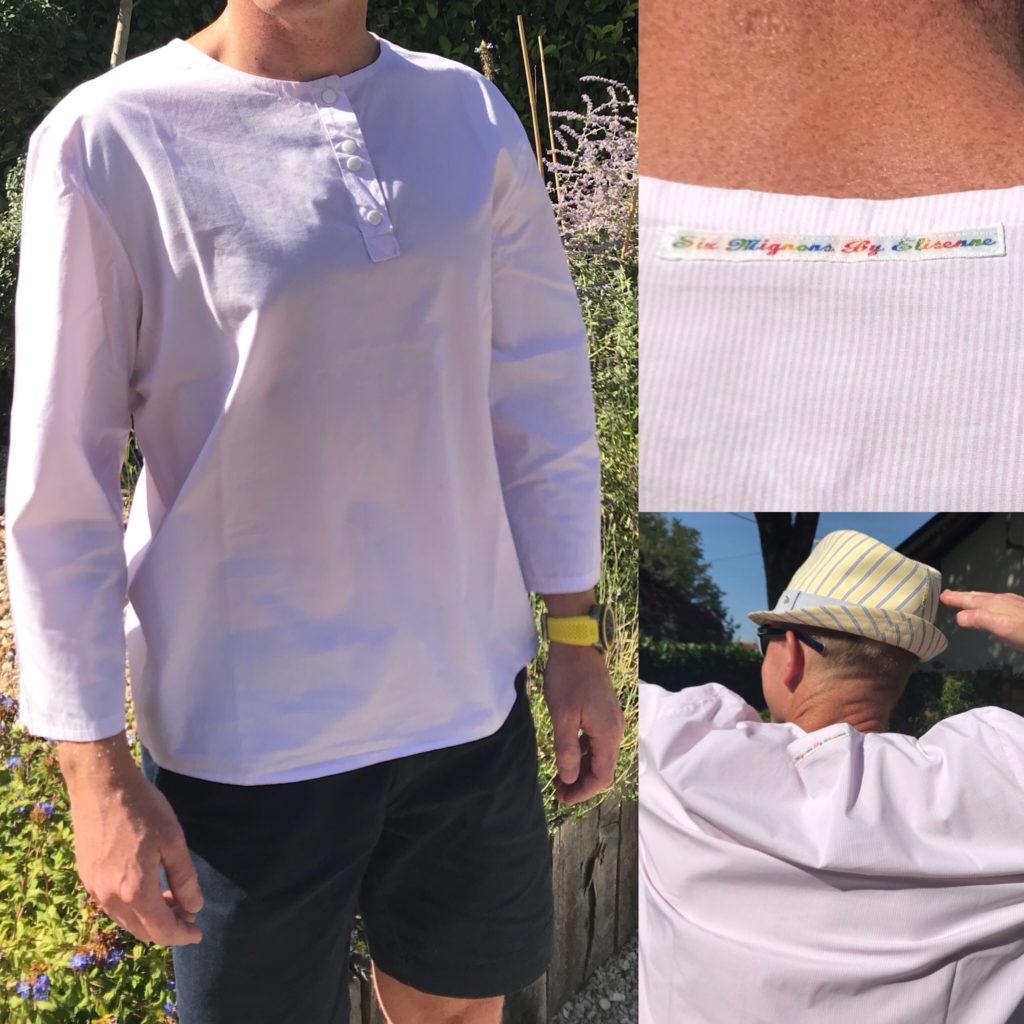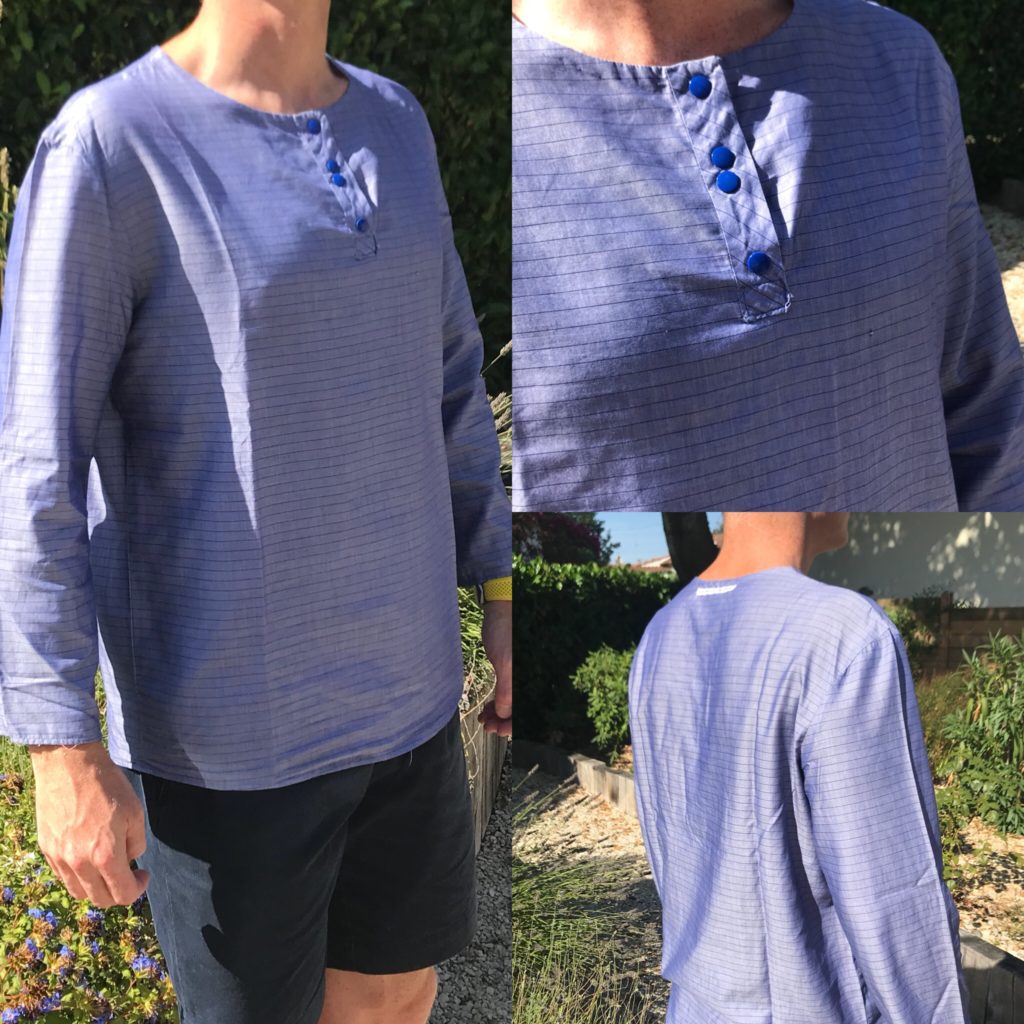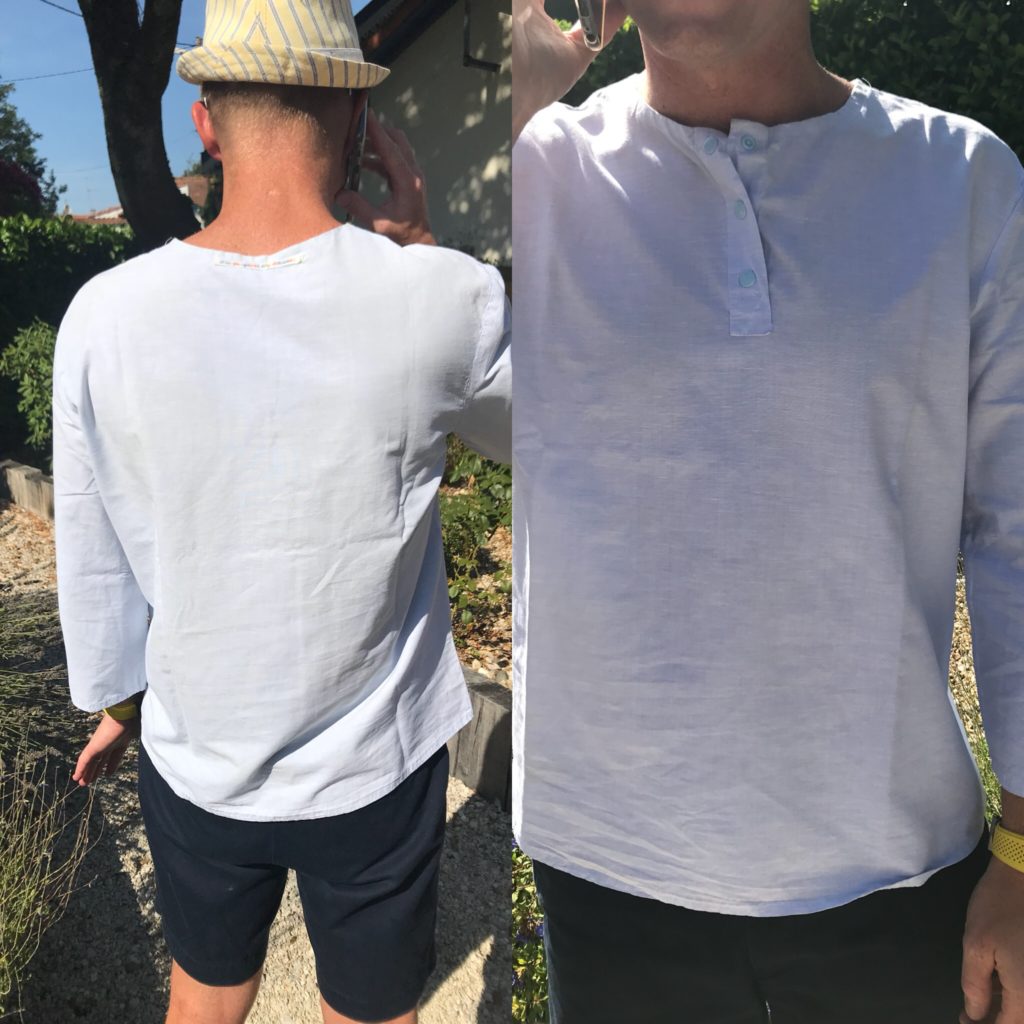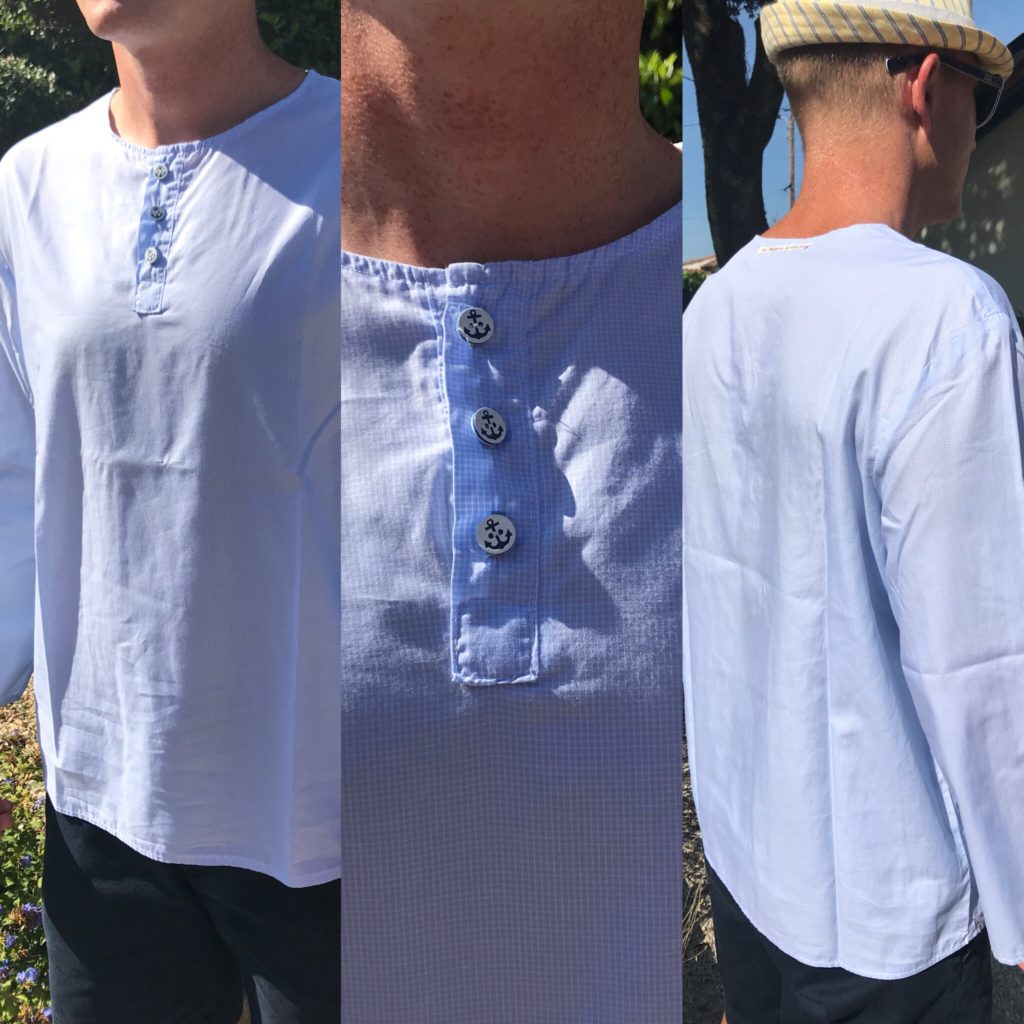 By now you will have understood that I in no way did follow the Burda instructions – after about 30 Balthazar versions I knew my way! And for sizing absolute guesswork (I think I chose the second smallest size for an M) as no way to find the men's sizing chart anywhere…
Thankfully after all this work I have fully optimised this pattern. I have sewn a number of versions already for this summer; and knowing myself, I am sure many more will follow…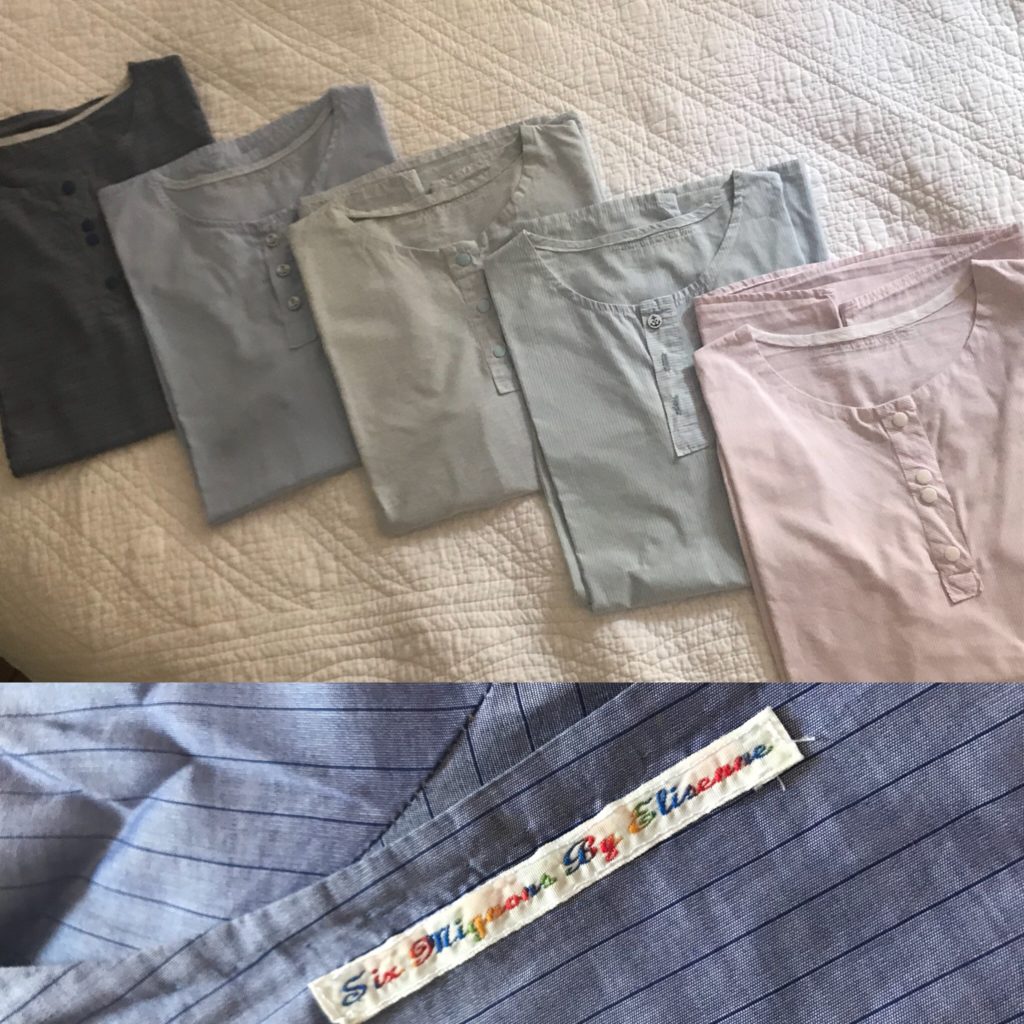 ---