Balthazar or my little boys' ultimate summer shirt
This post is also available in: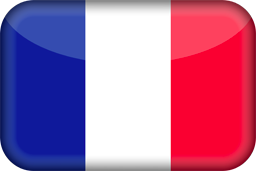 Français (French)
Balthazar by Citronille is definitely the pattern I have sewn most in my (reasonably short) seamstress's life. At a pace of 5 shirts every summer for each of my little boys, plus a few presents here and there, I must have sewn between 20 and 30…
With such a promising name (those who know me will understand), Balthazar and I were meant for each other! I always sew the same model:
in a very light shirting cotton  – discounted designer fabric is best  – either from Croftmill or Fabrics Galore. I strongly advise you avoid cotton voile though, far too delicate;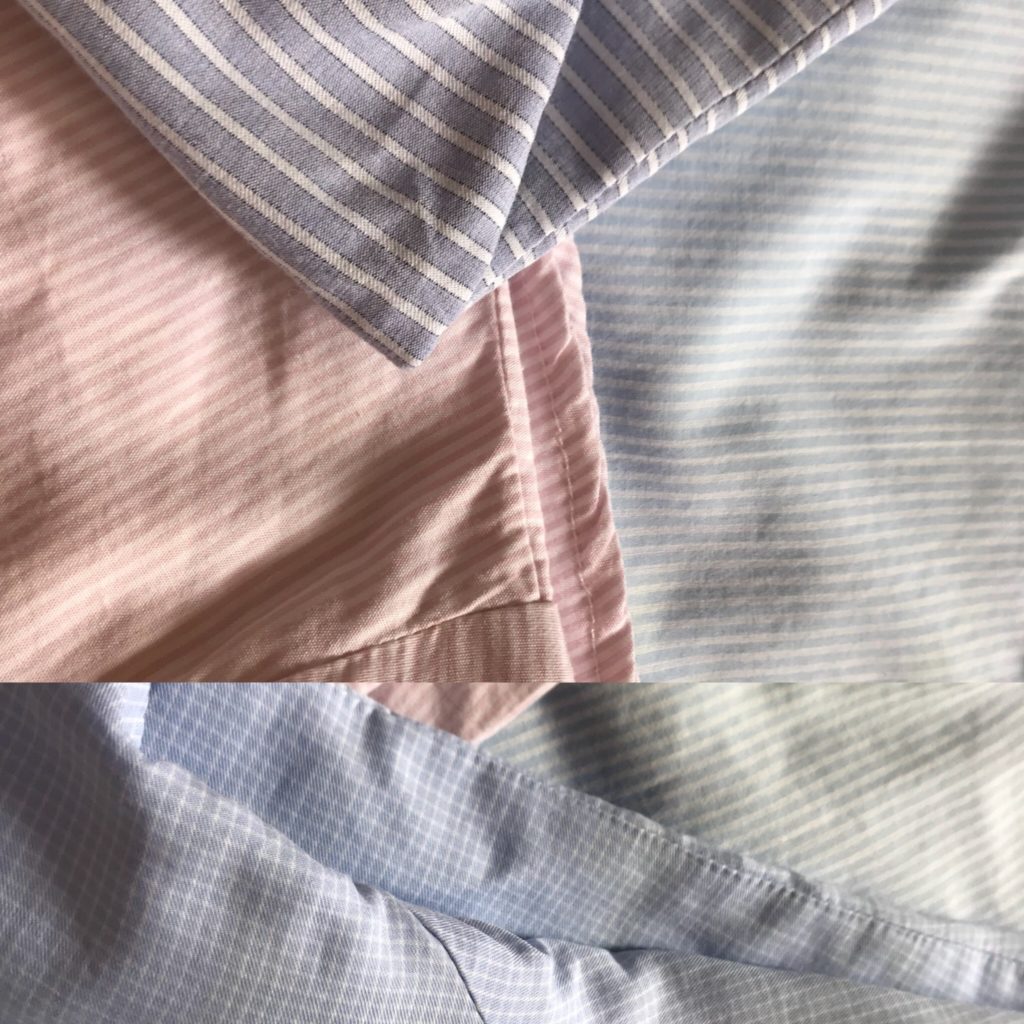 with 3/4 sleeves, to protect my boys from the sun without keeping them too warm;
one size ahead (size 10 for my 8 year-old, 8 ans, size 8 for my 6 year-old);
and importantly I refuse to buy tee-shirts, this way they have no choice… bad mum…
I add attractive buttons to please my clients, a mummy-made label to convince them that I was definitely the one spending all this time for them, and also their name sticker inside so that the shirts end-up in the right cupboard… and on the right child…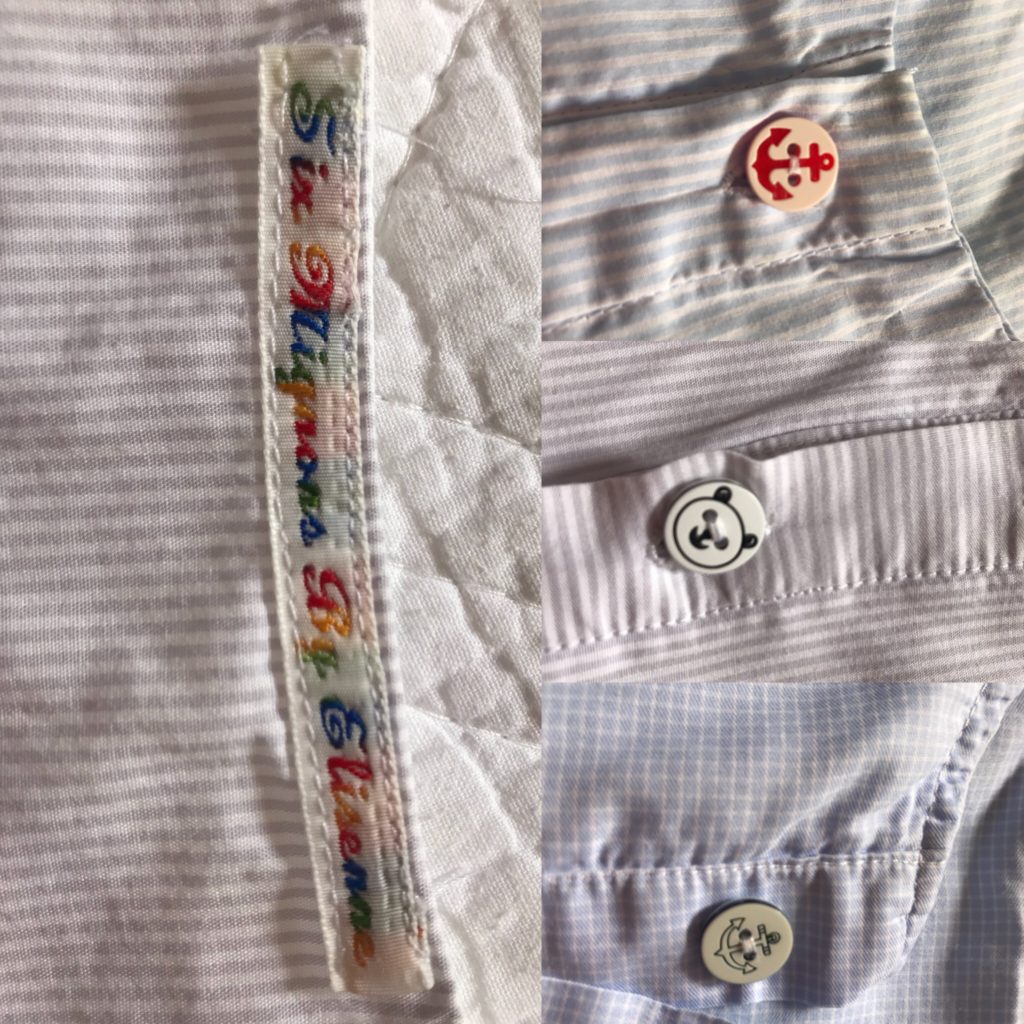 And I never get bored of them wearing the shirts!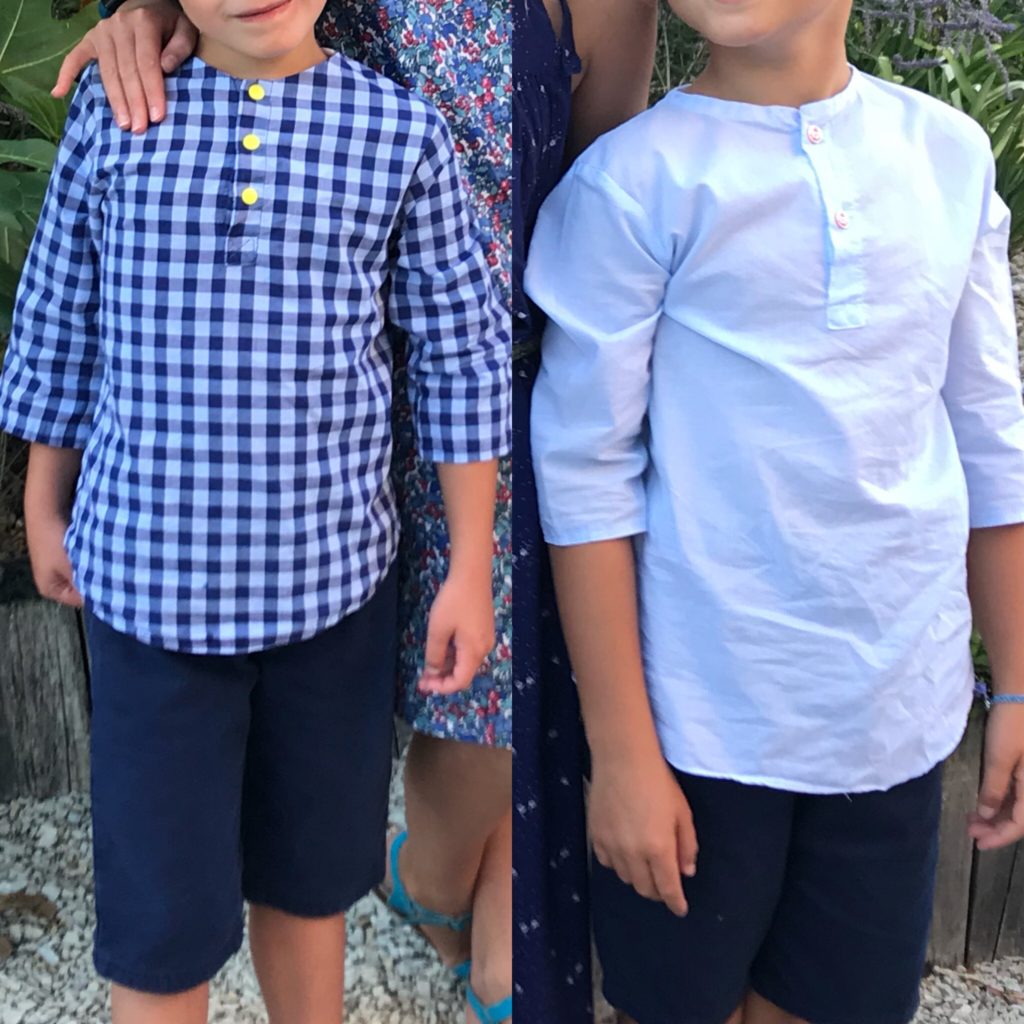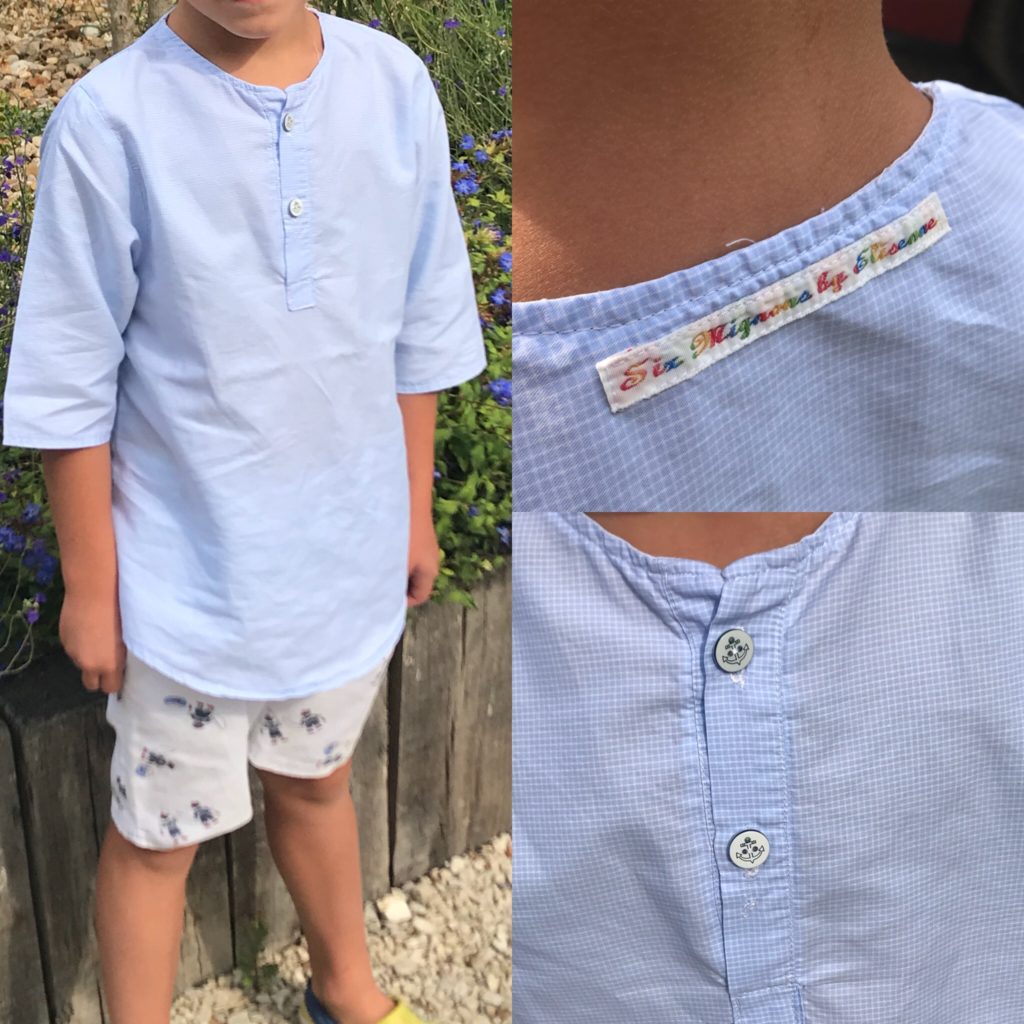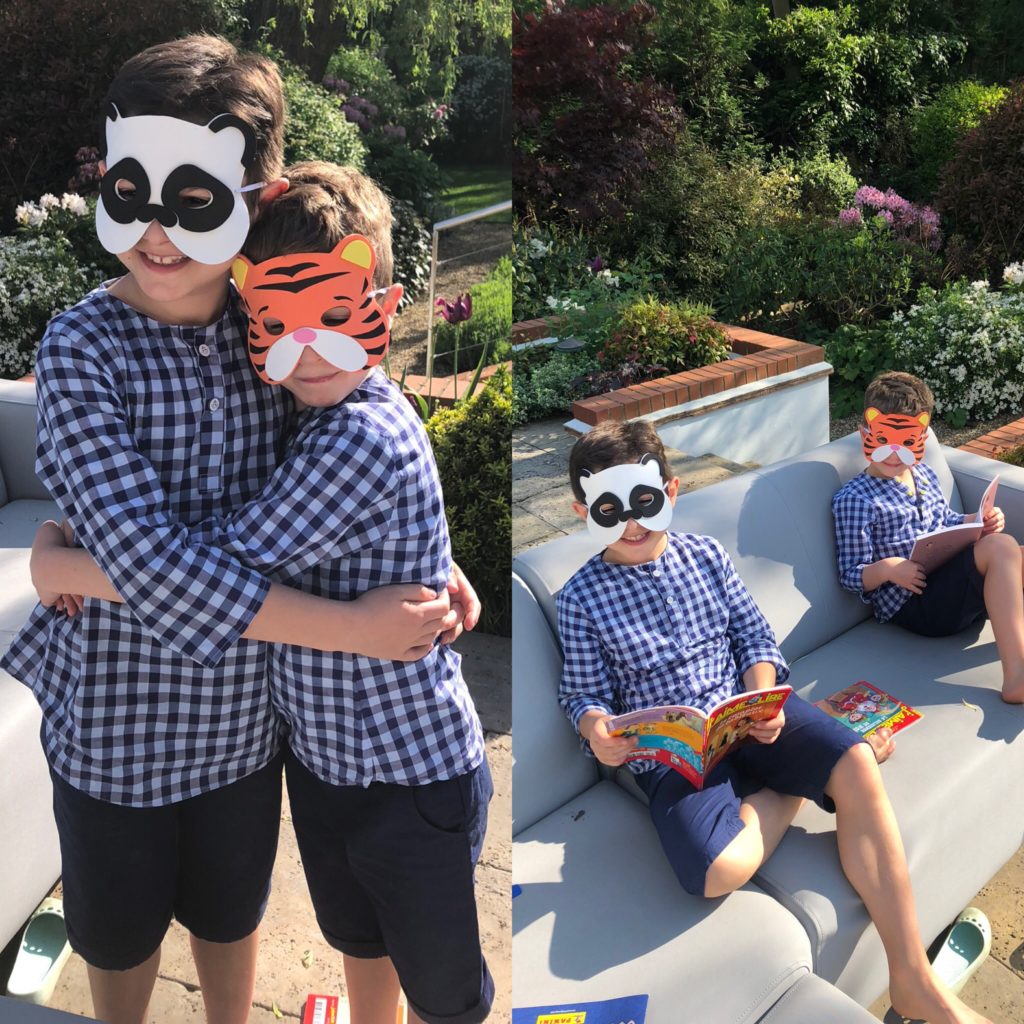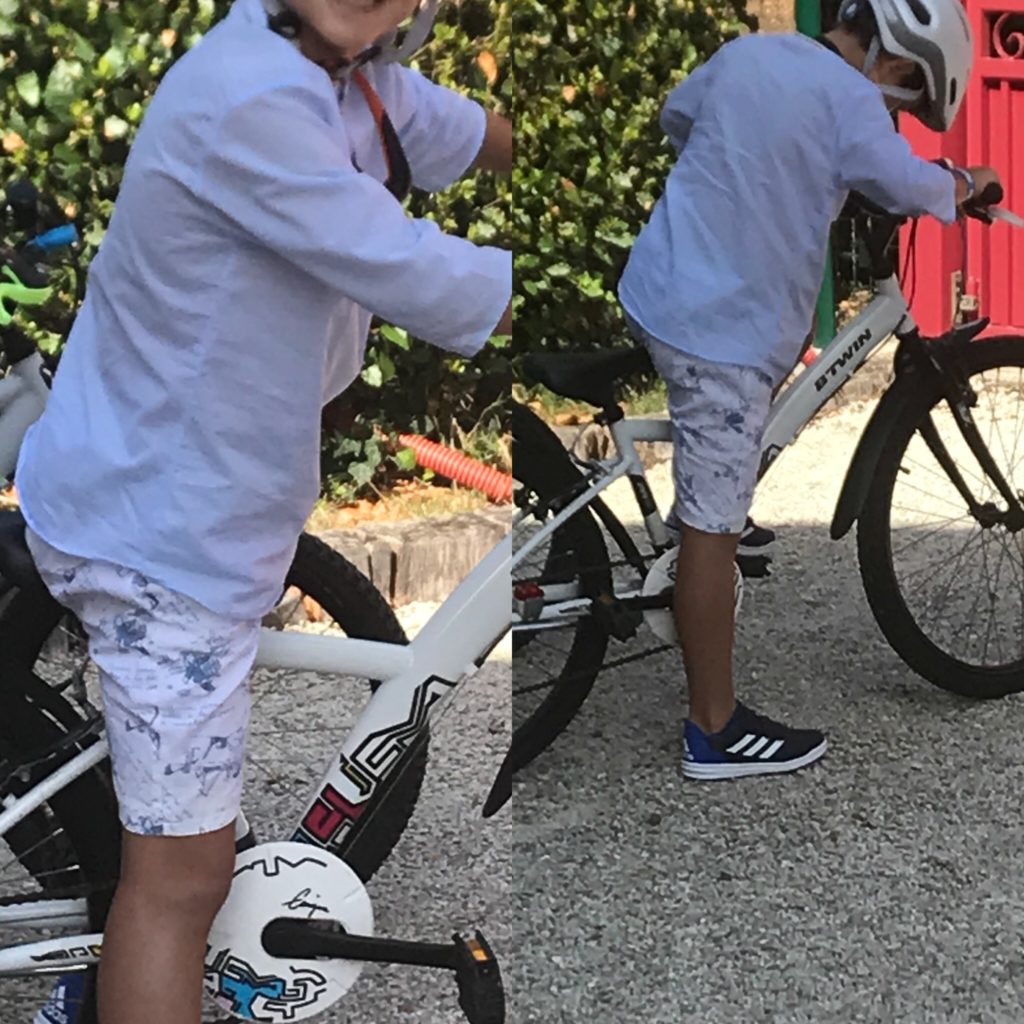 ---