One last dress for the summer: NL6491
After a couple of rough months, this summer has brought me immense peace and joy. The weather has helped a lot. I love the heat, especially by the seaside. And I have truly made the most of the heatwave in my sewing room. So here is the last of my summer dresses.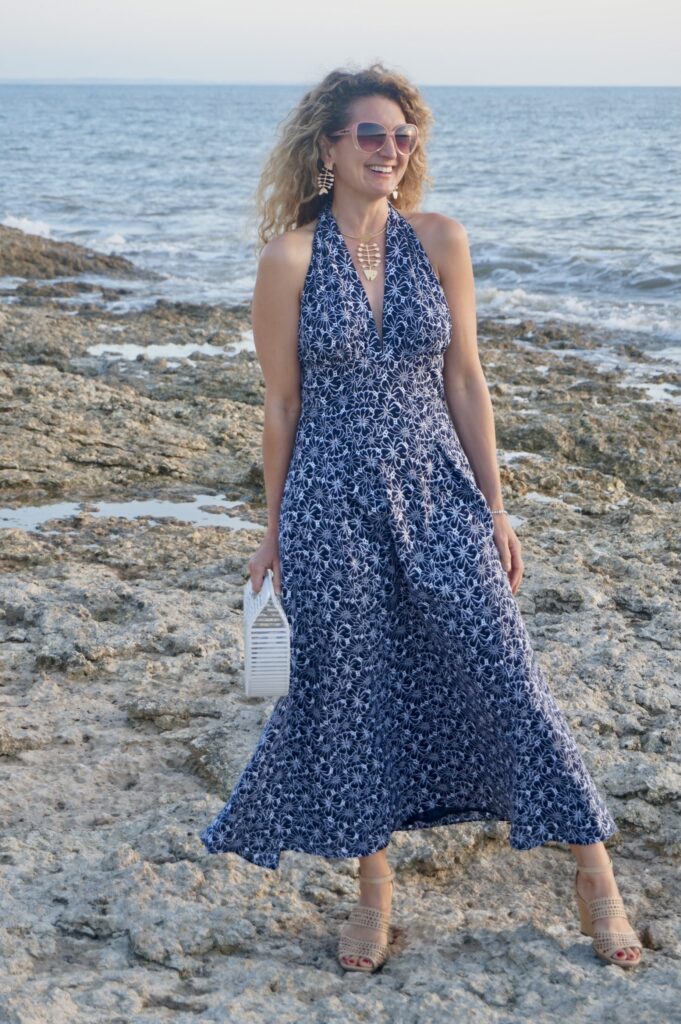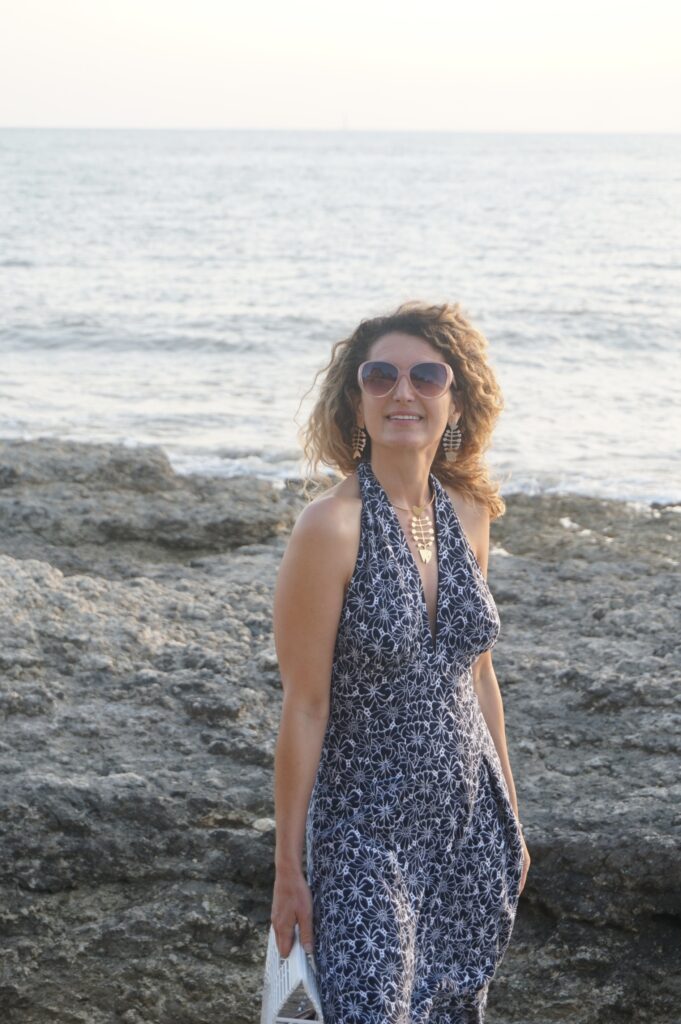 NL6491 pattern review
Unusually for a French seamstress, I am a huge fan of traditional US pattern houses – in particular McCall's and Vogue (which are both part of the same corporation). However I had never sewn any New Look pattern; andthis first experience was extremely positive.
Pattern description
New Look 6481 is a halter dress with a deep-plunge cleavage; and a gathered skirt attached to the bodice via a belt. The dress is finished either with straps or neck ties and has two skirt length options: knee or ankle length. So four dress options in total – and many more if you decide to hack the pattern of course!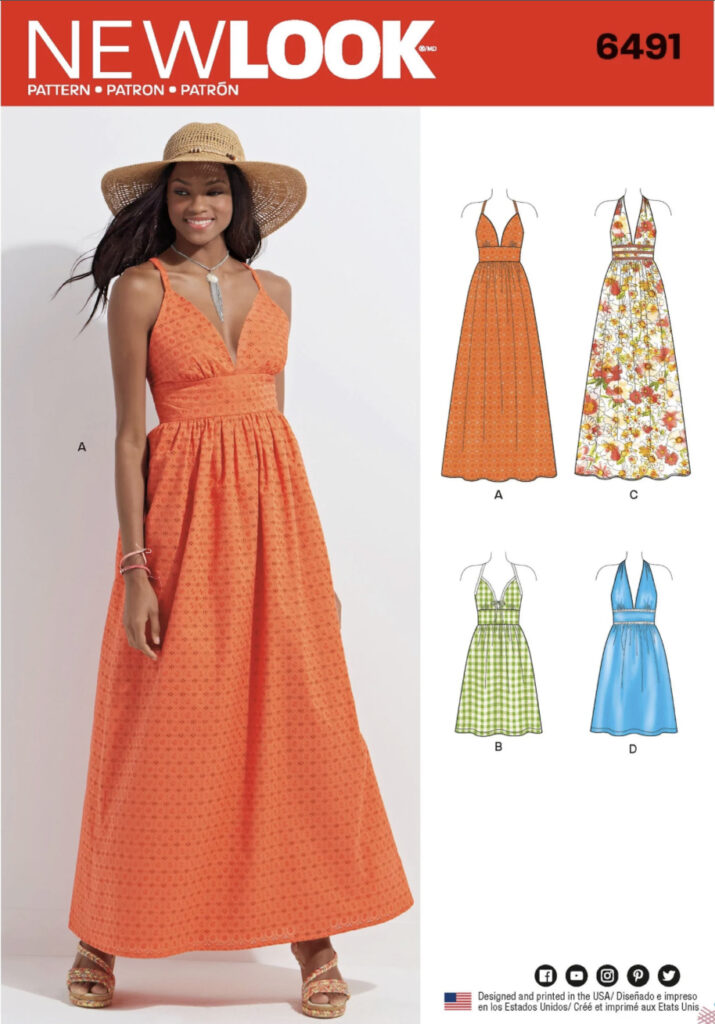 NL6491 pattern positives
There are many thinks I like about this pattern; and appart for not being a great fan of gathered skirts, nothing I strongly dislike
This style is perfect for a hot summer. It has been my Holy Grail for ages: deeply desired as it is so perfect for the heat; but impossible to find in the right fit for my E-cup… until now! Just before sewing this dress, I actually had a go at a comparable Vogue pattern (V9259) which was a complete failure…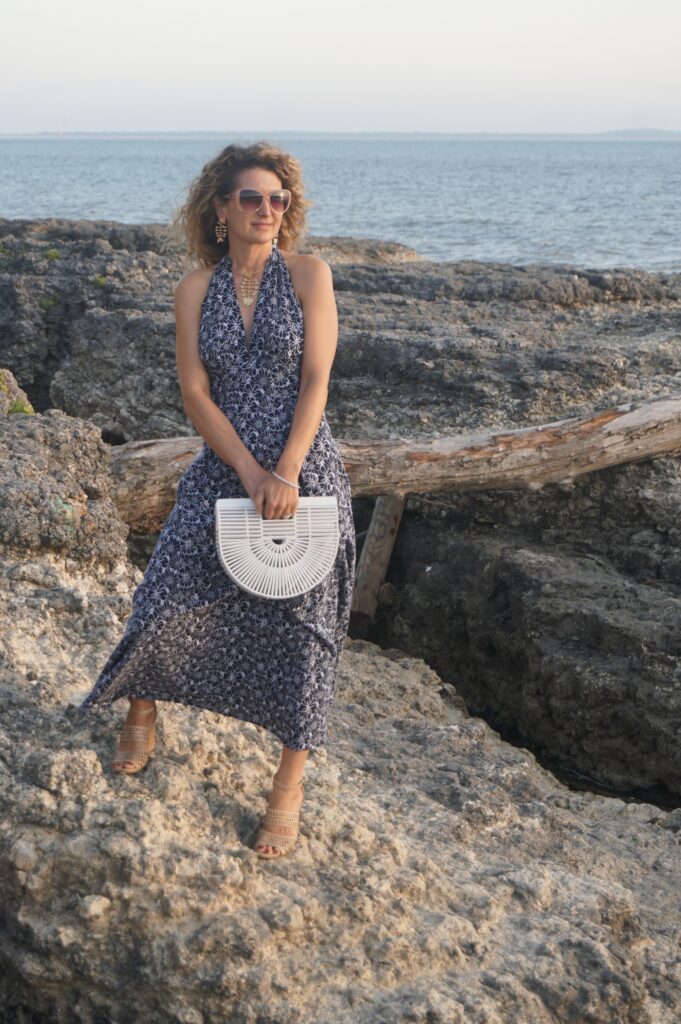 The fit is extremely good… if you go one to two sizes down! Despite my measurements putting me between 12 and 14 on the enveloppe, I sized down to 10 and the fit was absolutely perfect! (with the help of a FBA, more on this later) This is exactly what I do for all McCall's, Vogue and Butterick patterns and it works wonders. I measured the waist to check there was enough room (there was). I also made a toile, but more to check the accuracy of my FBA. I changed absolutely nothing else fit-wise.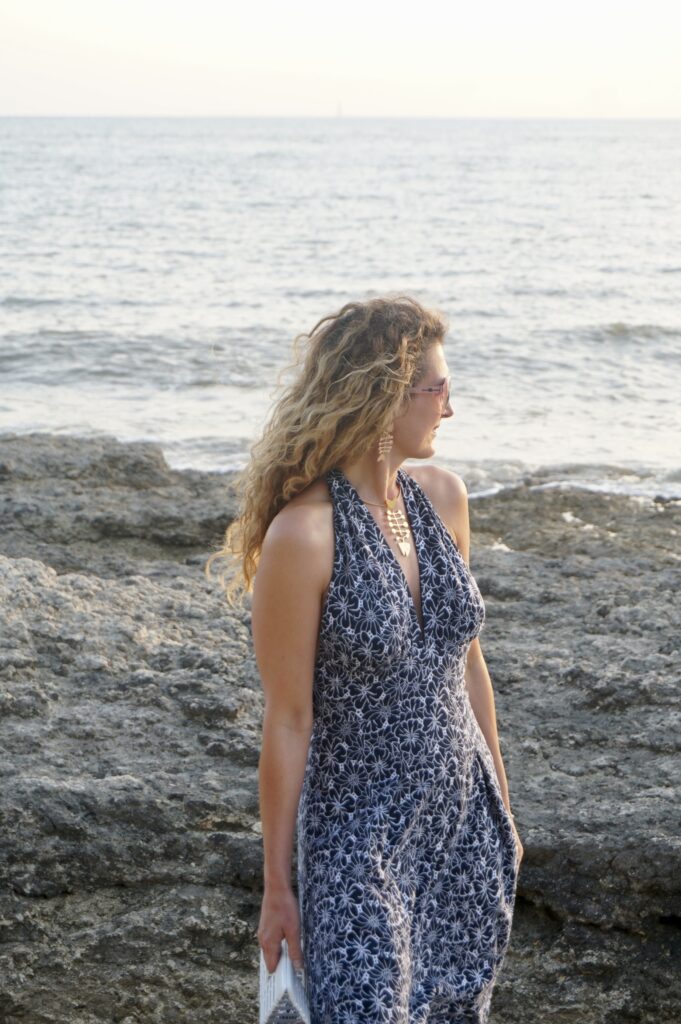 This is an extremely easy dress to sew. I had initially read the instructions when I received the pattern. Despite misleading them just before starting sewing, I had no problem putting the dress together. There is no technical difficulty except for the invisible zip at the back.
Changes I made to the initial pattern
I made two changes to the pattern:
I used a different skirt, namely the one from the greatly acclaimed V9253 dress. This skirt is, in my view, immensely more flattering than a gathered rectangle and requires less work – so there is only upside!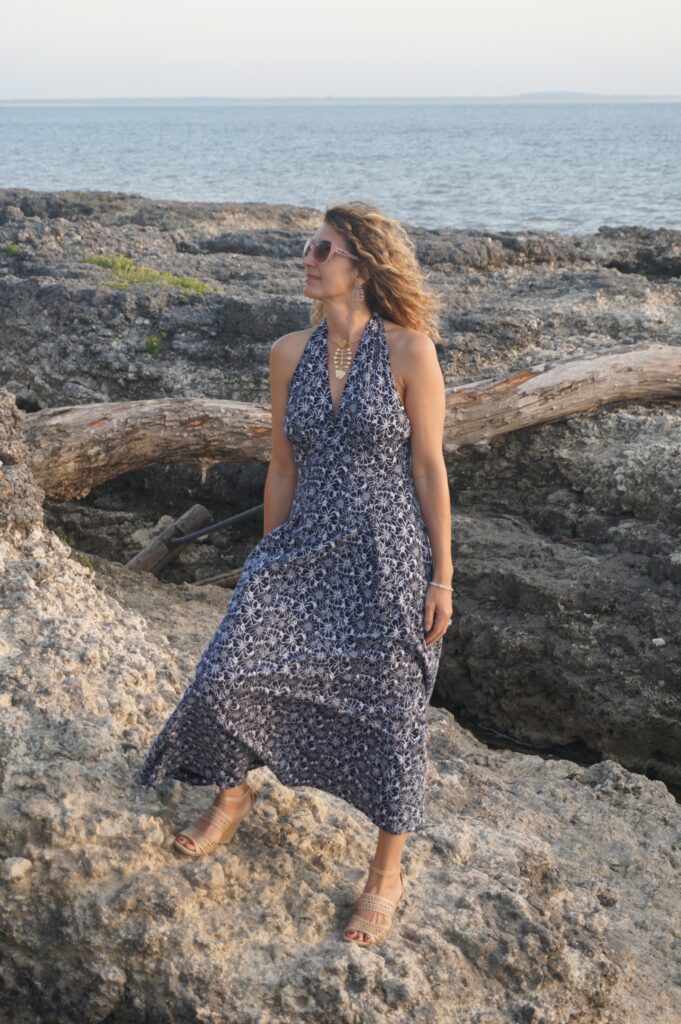 I made a very easy FBA, but adding 2cm to the curve under the bust point to create more room – something very similar to what I had done for my Lune dress.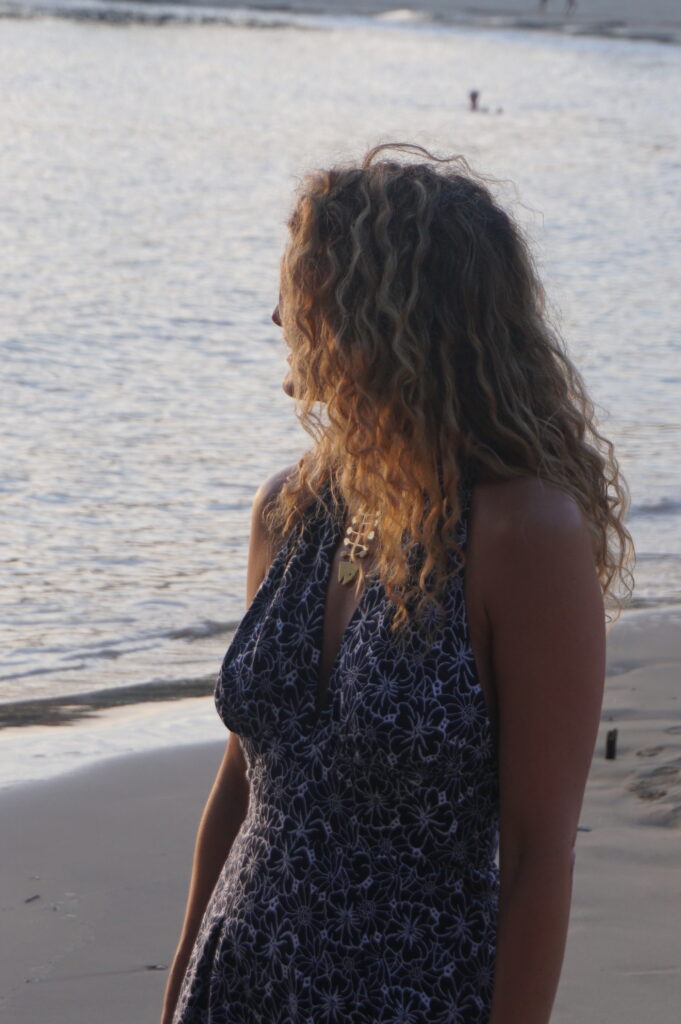 Not my best fabric choice…
For this dress, I used a gorgeous navy eyelet cotton fabric with large white embroidered flowers. A feast for the eyes!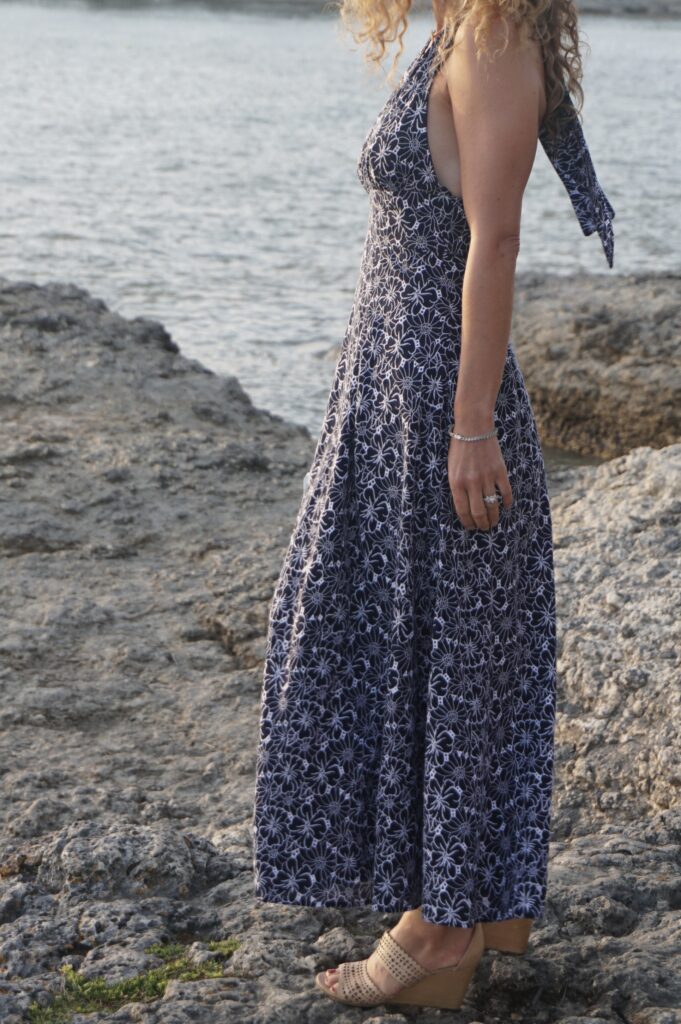 On paper, it looks like a good idea for a summer dress: cotton eyelet is lightweight and it breathes. But… effectively, eyelet fabric has to be lined EVERYWHERE, as there are holes in the fabric so it is actually more than see-though… Bottom line: even if you line with the lightest fabric you can find (cotton voile here), the dress ends up rather warm. Arrrghhhh!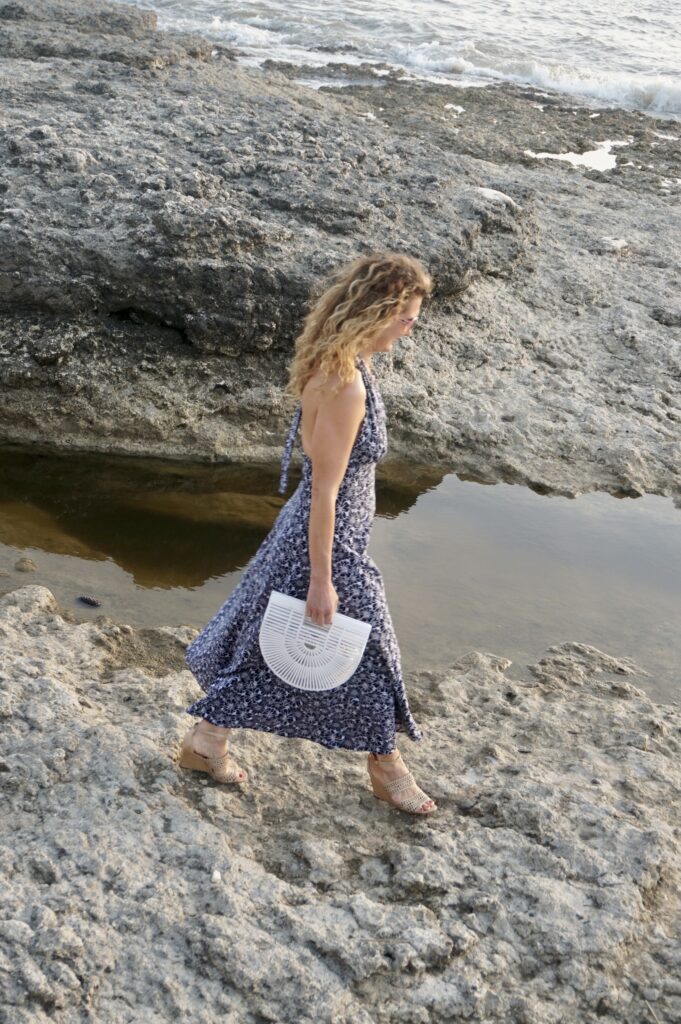 Conclusion
Despite my dubious fabric choice, I am enamoured with this dress. I am so pleased to have found such a perfect fit for this style that I am now trying to think of an excuse to sew it for Autumn…. Any ideas welcome!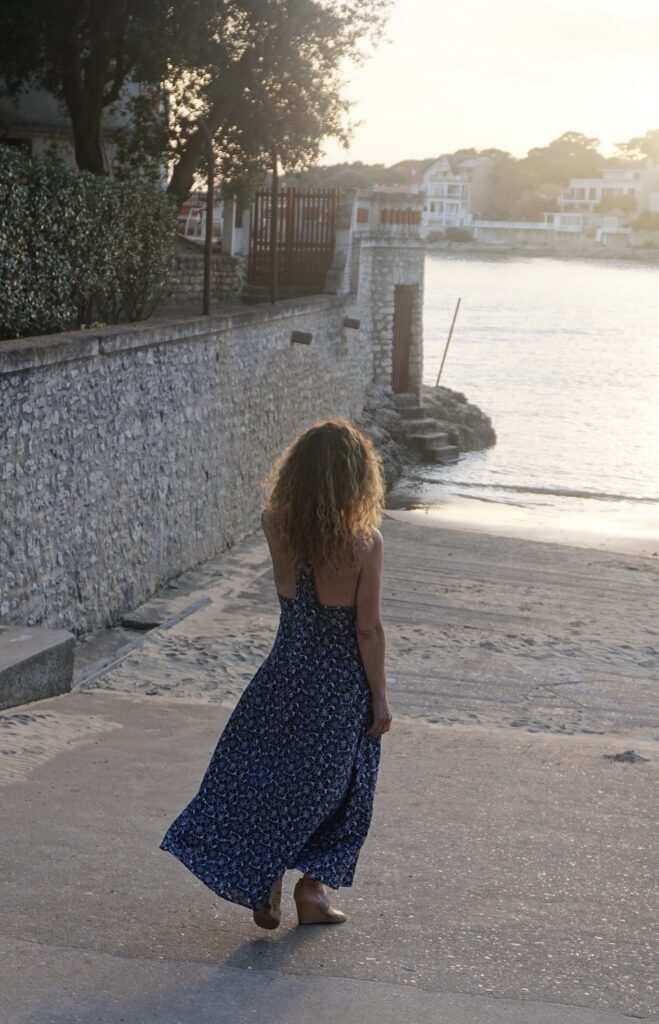 ---
2 responses to "One last dress for the summer: NL6491"