Sewing a Lune dress in silk
The summer has been about sewing lightweight cotton dresses for me. But here I have made an exception: let me introduce you to my luxurious silk Lune dress… Well, actually my daughter's, as this dress suits her colouring much better than mine!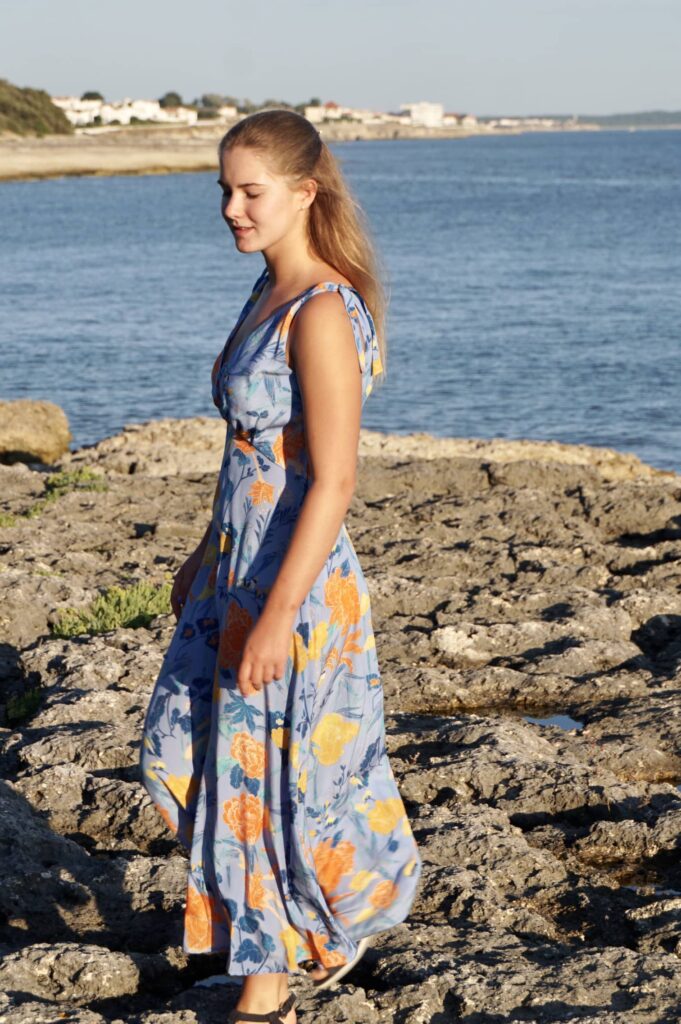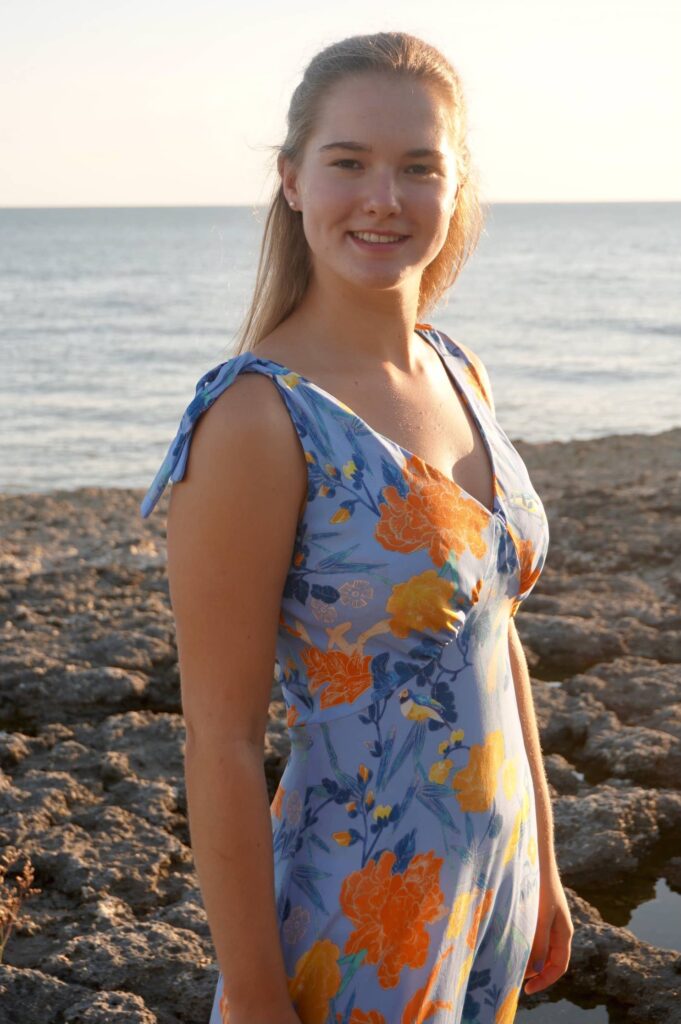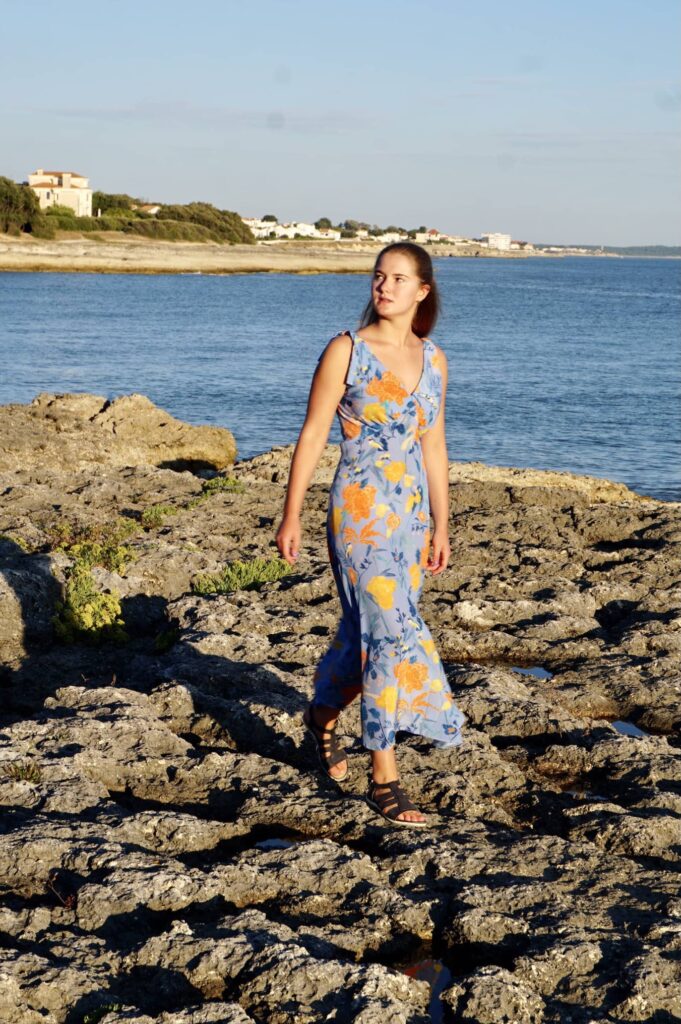 Three very different versions due to different fabric used
This is my third time sewing the Lune dress by French Poetry. Each version is based on exactly the same pattern pieces, with the tiny exception of the shoulders ties I added for this last one. However the three dresses look extremely different, don't you think?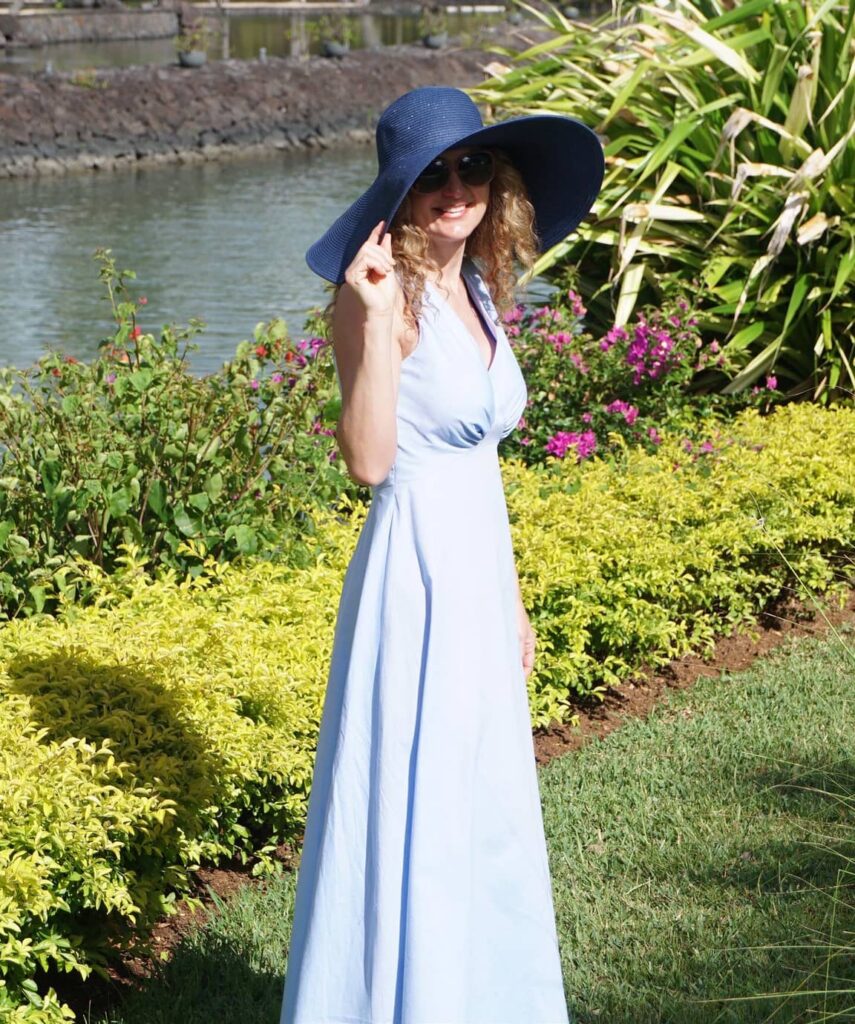 The style you give to this dress all comes down to the fabric you use in my view.
My first version is in cotton chambray. Although there is some drape in this fabric, it stiffness makes it look actually quite formal; very much occasion-wear if it were for the colour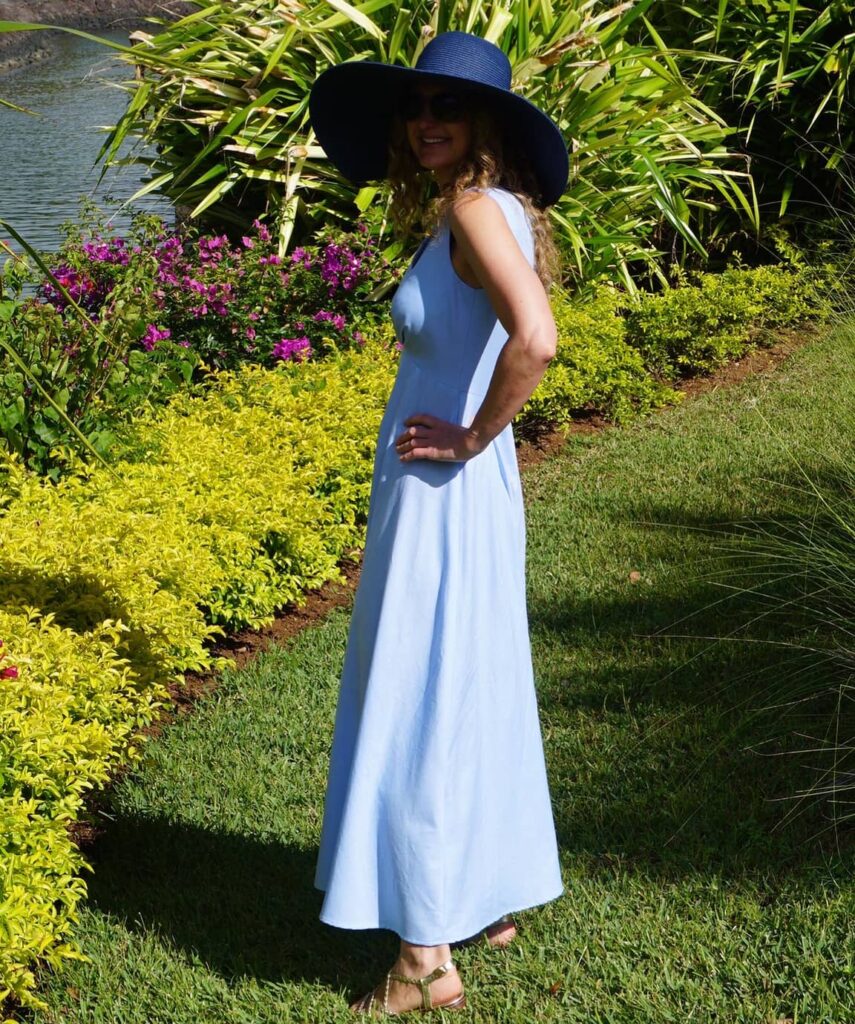 My second version is a floral Liberty-like cotton lawn, very lightweight. It does not drape as much and the style is more country-chic / afternoon tea. Probably my least preferred at all but the most comfortable in the heat.
And this last version is in the most gorgeous silk crepe from the New Craft House. This is the absolute perfect match with this dress, with just enough weight and drape to make it stunning, especially in movement.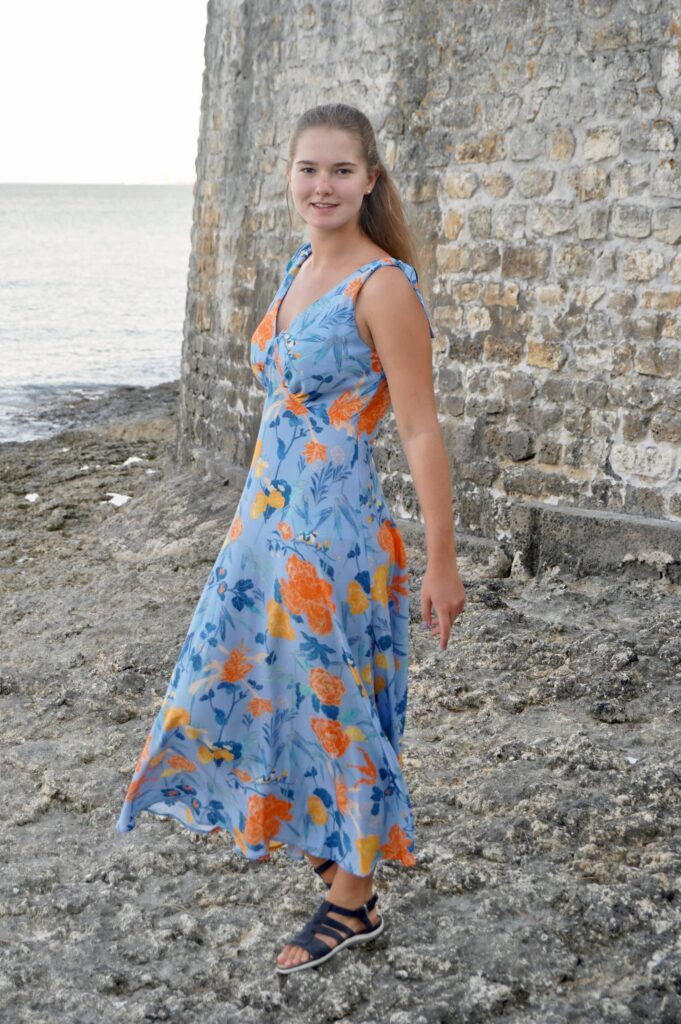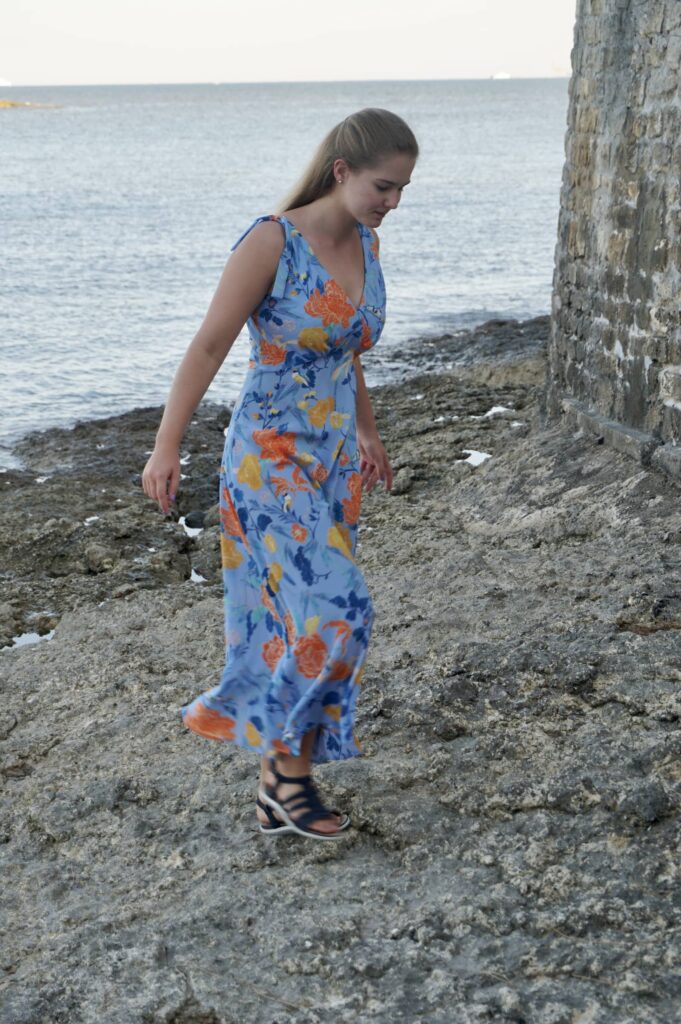 Lune dress pattern review
My first two versions of this pattern were sewn as part of my "Resort Collection" this winter. And I briefly reviewed the pattern in this article.
Just to summarise:
Size and fit: I cut a size 38 (I am a UK 8/ FR 36/ US 2) and made an FBA (for my E cup) following the designer's recommendation here; and it worked wonders! Since I bought the pattern, cup options have been added so that should make life much easier. The dress is now my daughter's, who is actually one size bigger than me, but with a slightly smaller breast cup.
Changes I made to the pattern: Nothing except for an FBA.
What I like in this pattern: the shape if beautiful, with its very pretty deep-plunge but bra-compatible neckline; and its fitted waist. The fit is excellent. And this is a very easy make, with a limited number of pattern pieces and extremely clear instructions. After my very positive experience of the Libra bodysuit, I am becoming a big fan of the French Poetry patterns.
What I dislike about this pattern: not much except that the fabric indications are far too much – I used close to 2m for this dress rather than the 4m indicated.
Love factor: I really like this pattern – as you have probably guessed since it is my third version!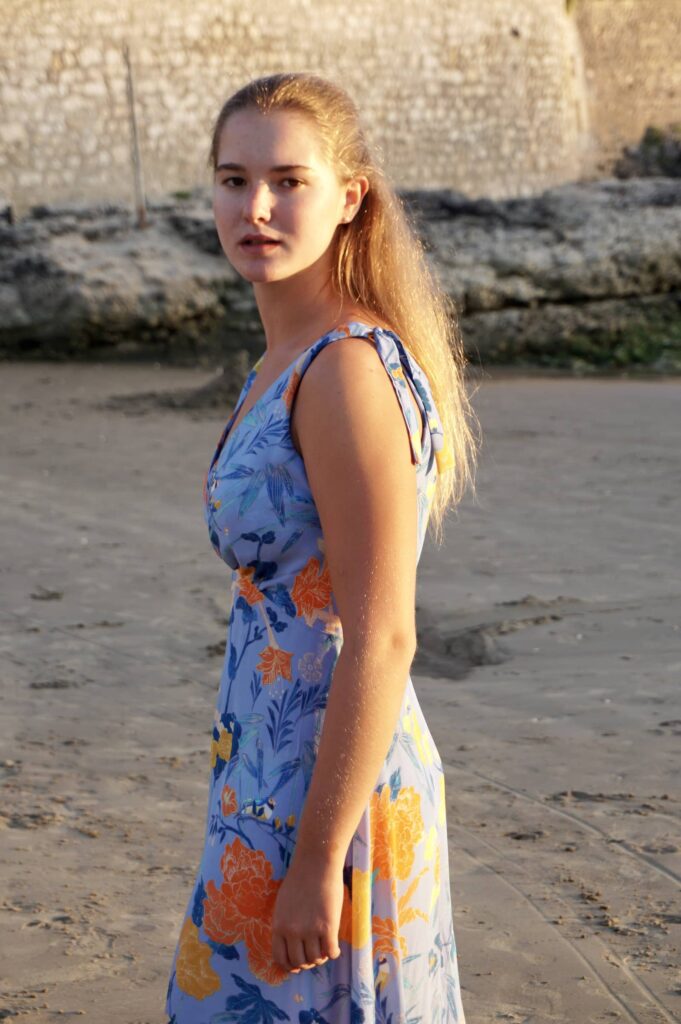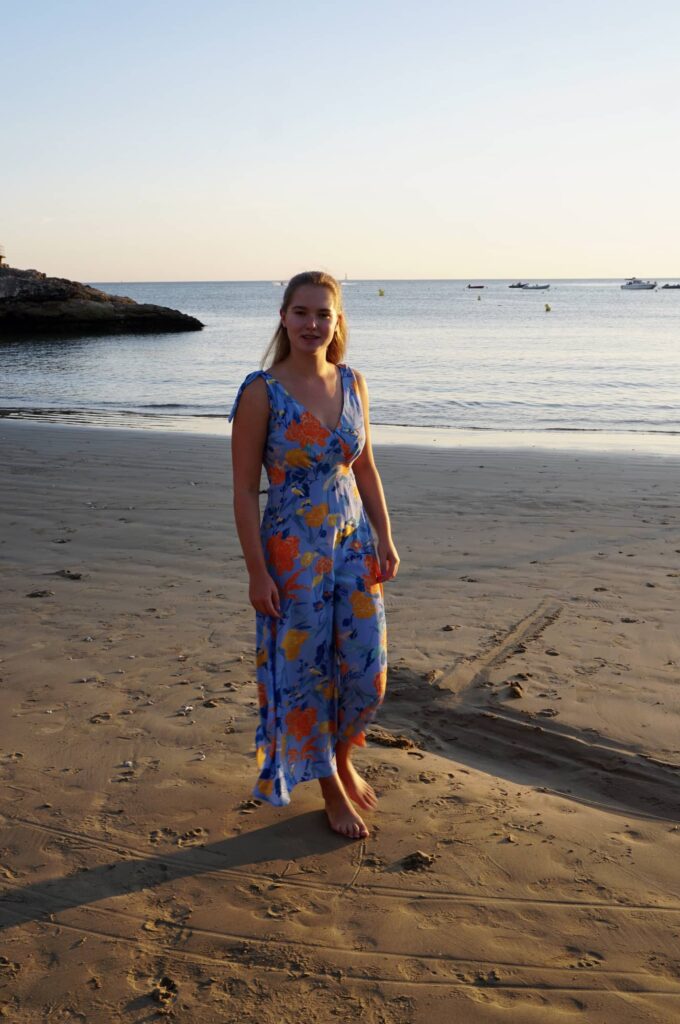 Conclusion
I am absolutely thrilled about this version of the Lune dress… and a bit disappointed that I cannot wear it myself (the colours truly look horrendous on me, not sure what I was expecting). But I made a very happy girl and that's all that matters!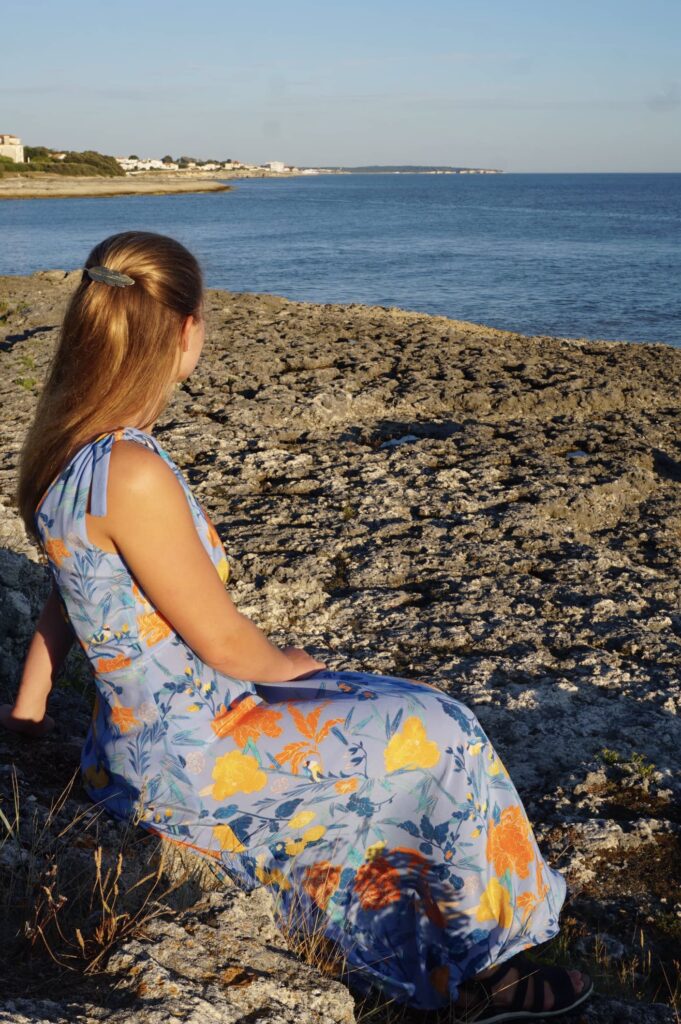 ---