Sewing summer dresses in winter: my Resort Collection Part III
Here is the third and last part of my Resort Collection. After the RED and the WHITE, here are the BLUE dresses.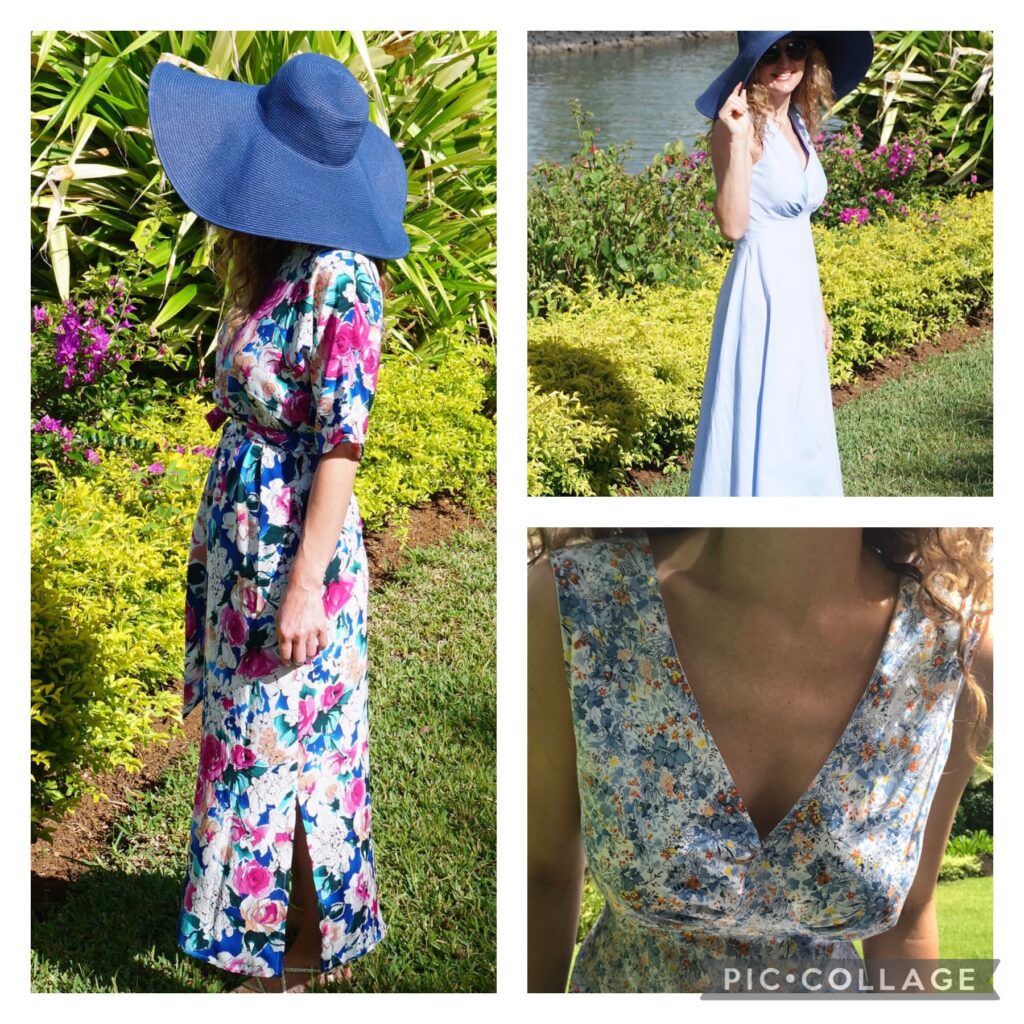 Sewing a Lune dress by French Poetry in cotton chambray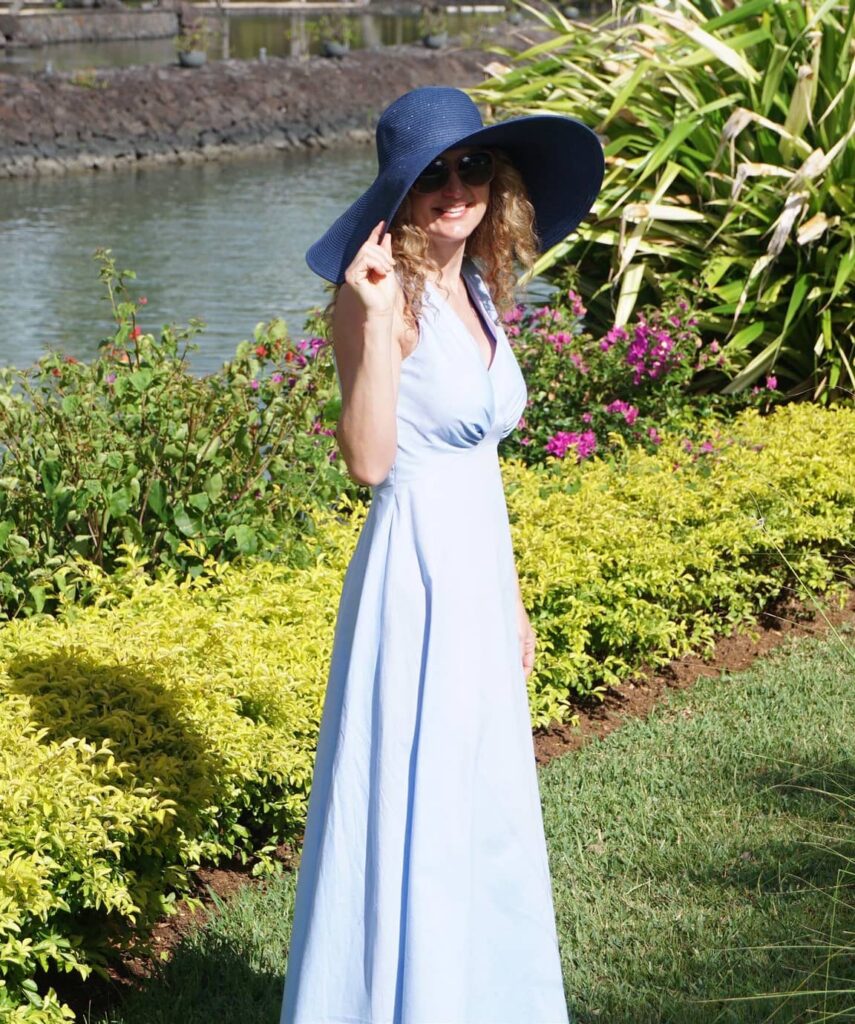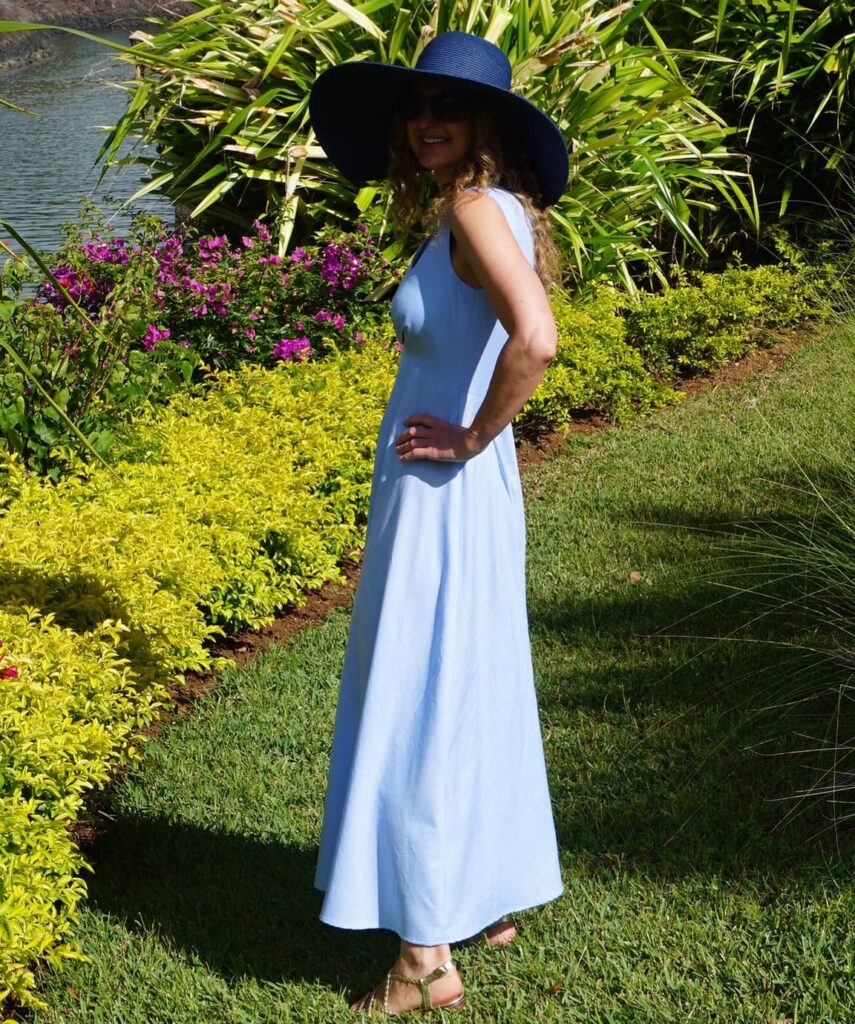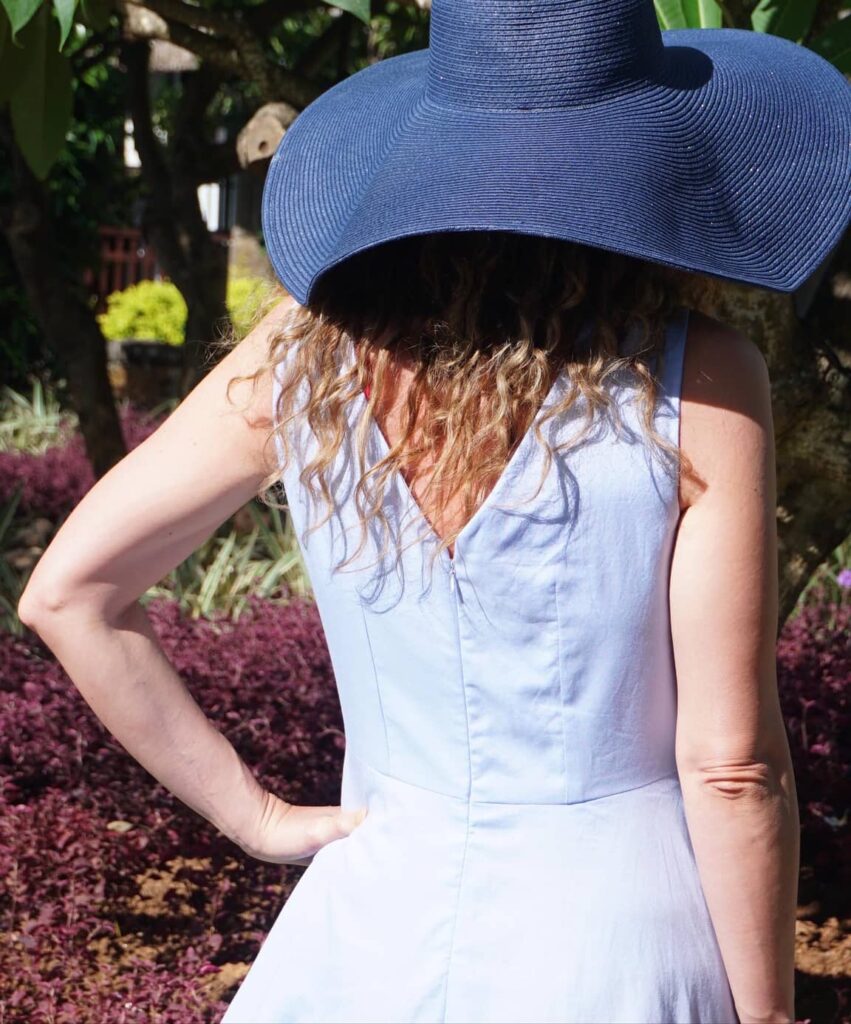 Pattern: this is the Lune dress by French Poetry. I had this pattern in my stash for ages but was really put off by the amount of fabric recommended – close the 4m even for the sleeveless version (while I usually buy 3m for my dresses). It is a huge pity because this recommendation is wrong, I used closer to 2m by cutting the bodice lining in plain cotton rather than the main fabric.
Fabric: a light to medium cotton chambray, bought for £4/m (!!!) during the Fabrics Galore sale. I adore this shop for the high quality of the fabric they sell and this chambray is no exception, densely woven with good drape. I had already used a similar fabric for this shirt dress, one of my favorite makes.
Size and fit: I cut a size 38 (I am a UK 8/ FR 36/ US 2) and made an FBA (for my E cup) following the designer's recommendation here; and it worked wonders! I think I could have gone for a size 36 but I wanted enough ease for the heat of the tropics.
Changes I made to the pattern: Nothing else than the FBA.
What I like in this pattern: the shape if beautiful, with its very pretty deep-plunge but bra-compatible neckline; and its fitted waist. The fit is excellent. And this is a very easy make, with a limited number of pattern pieces and extremely clear instructions. After my very positive experience of the Libra bodysuit, I am becoming a big fan of the French Poetry patterns.
Love factor: I really like this dress. I immediately had to make a second one the minute I finished this one; and I am now considering a winter version in red suiting wool.
Sewing a Lune dress by French Poetry in cotton lawn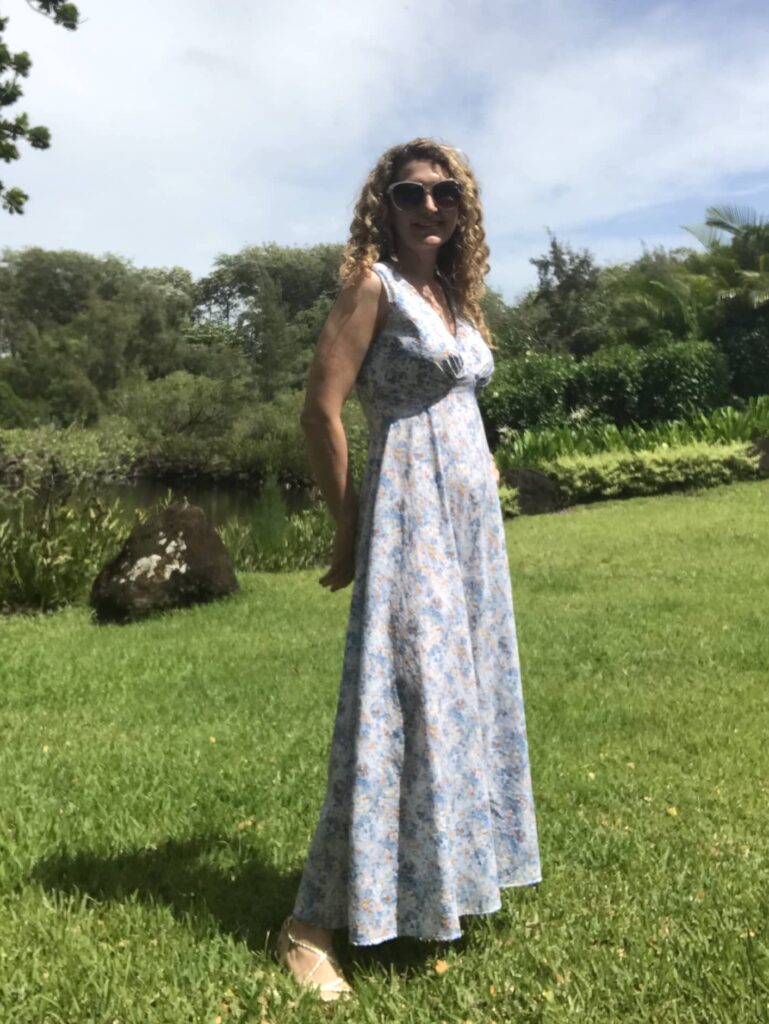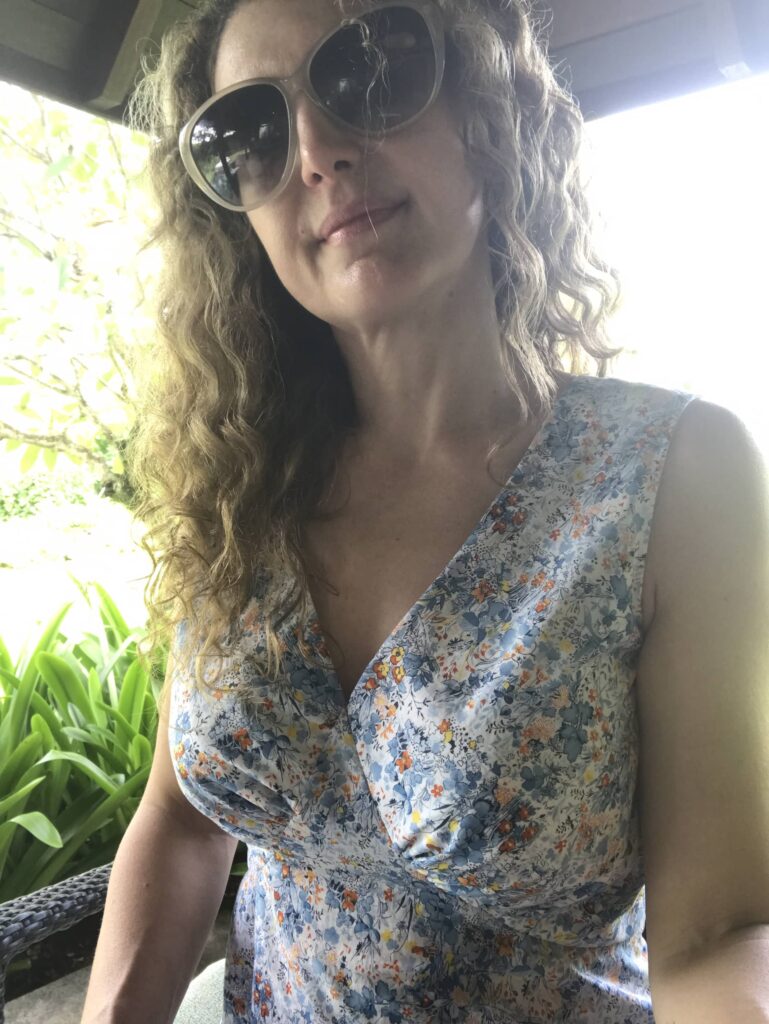 Pattern: this is my second version of the Lune dress by French Poetry, in all aspects similar to the first except for the choice of fabric.
Fabric: a gorgeous cotton lawn fabric bought from Croftmill. This is proper lawn: wonderfully lightweight, with a lovely drape and hardly creasing. I had used another colour variation of this fabric for this dress.
Size and fit: see above
Changes I made to the pattern: see above
What I like in this pattern: see above
Love factor: I adore this dress too and was surprised how different it looks from its sister – clearly the final outcome of this pattern is utterly dependent on fabric choice!
Sewing a Kimono Sleeve Dress by Salme Patterns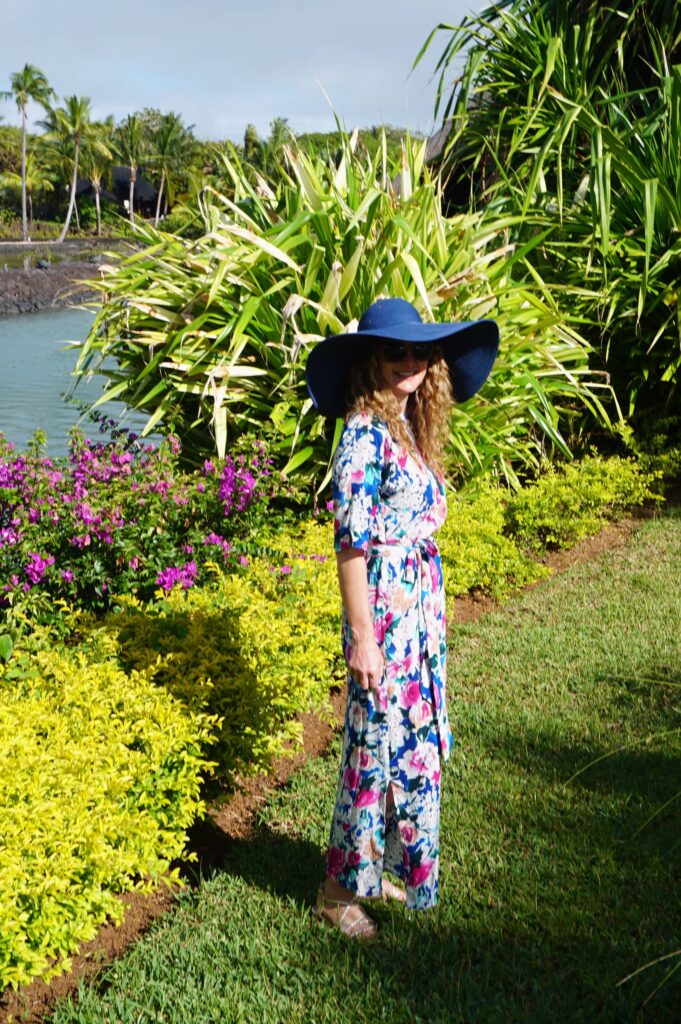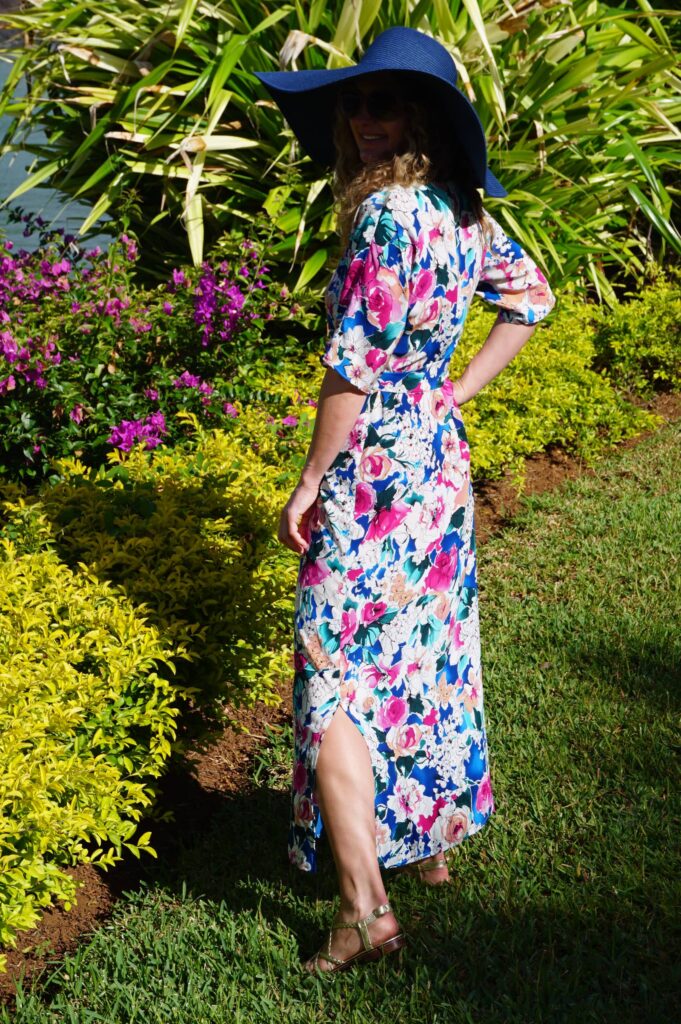 Pattern: this is a quite extensively hacked version of the Kimono Sleeves Dress by Salme Patterns. I thought it would be ideal for the tropics to protect my cleavage from the sun and actually made three versions of this dress for my Resort Collection; but I made the wrong choice of fabric (all silk) and hardly wore them because they were far too warm. Lesson learned!
Fabric: a cheerful and high quality silk crepe from SewMeSunshine, which was a pleasure to sew but is far too warm for tropical weather.
Size and fit: I blended a size 6 at the bust going to 10 at the hips and it works well for my hourglass figure. The last thing you want with this dress is not to have enough ease at the hips.
Changes I made to the pattern: I joined the bodice and skirt pattern pieces, removed the elastic at the waist and added 5cm of height in this area, added a belt, lengthened the to maxi length and opened the sides to be able to walk. Quite a lot actually!
What I like in this pattern: I like the simplicity of making this dress and the lovely shape when belted – but I would not wear it without a belt.
Love factor: an OK dress but no more than that I'm afraid.
Conclusion
My holidays have now come to and end and so has my Resort Collection. I'll be back to winter outfits in the next articles…
---