Piping and Buttons – but Sparkly Please!
After my lemon version of M6696, reviewed in details here, I definitely absolutely vitally needed a plainer version. But as you've probably guessed, my vision of plain is not exactly common view, I the lady who never ever wear jeans on the school run. So here is M6696 number 2, in a blue chambray but enhanced by silver piping and sparkly buttons – why not?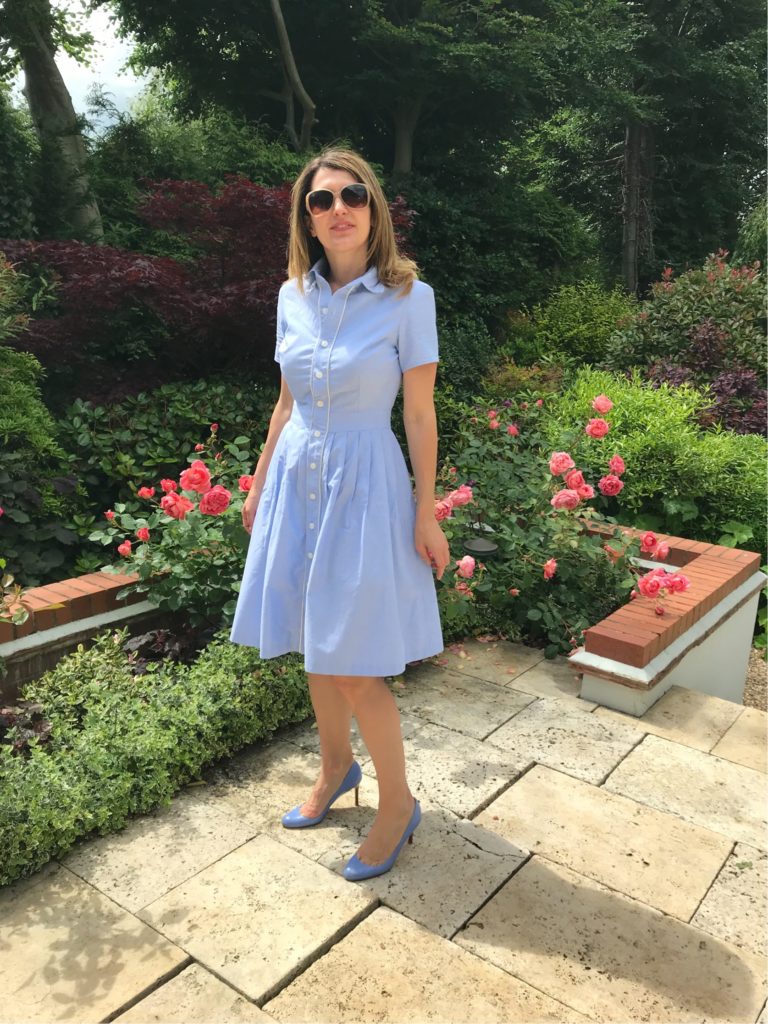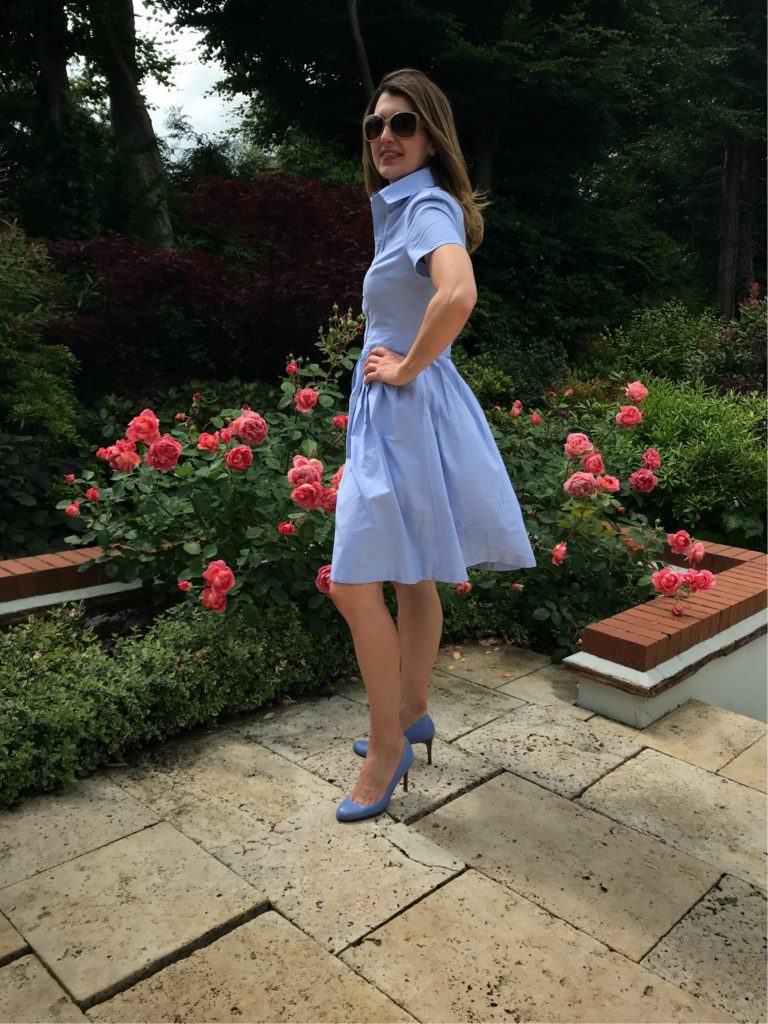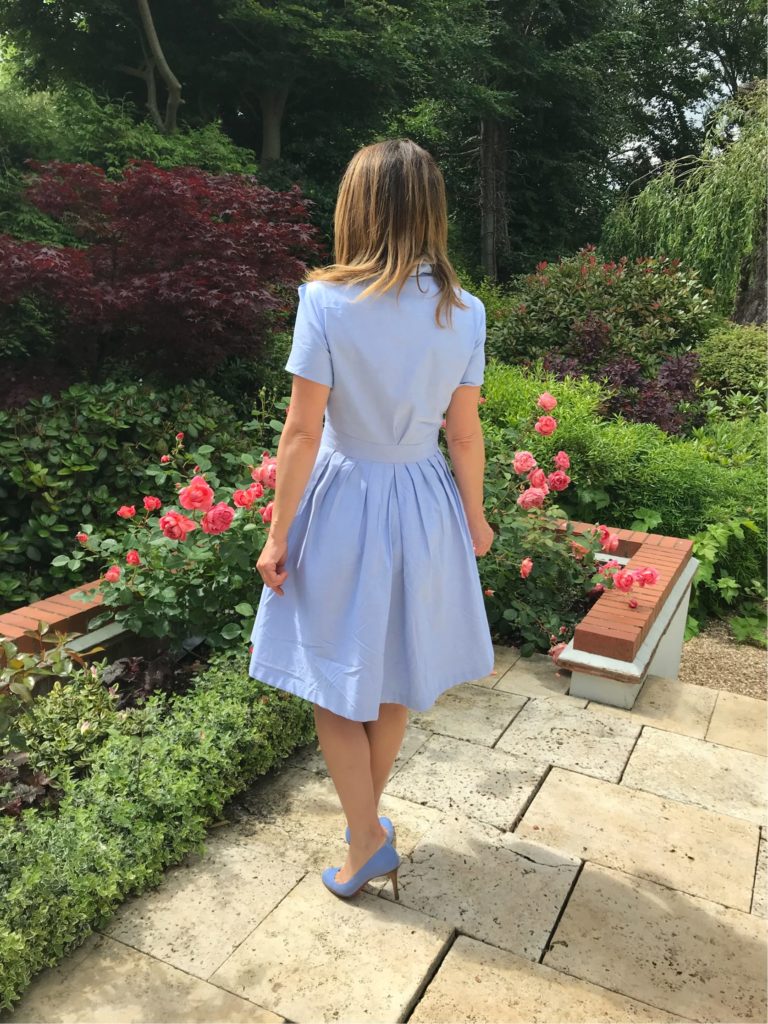 I used the pattern pieces of my lemon dress and made no changes whatsoever – so the size is 8/ C bust cup, instead of the 12 recommended by the pattern, and the fit is absolutely perfect. Each time I work on these Vogue or McCall pattern, I really wonder why the sizing is so completely off – it does not matter when you're aware of it, but I'm convinced it is a massive put-off if you don't know. Anyway, for me, perfect fit everywhere!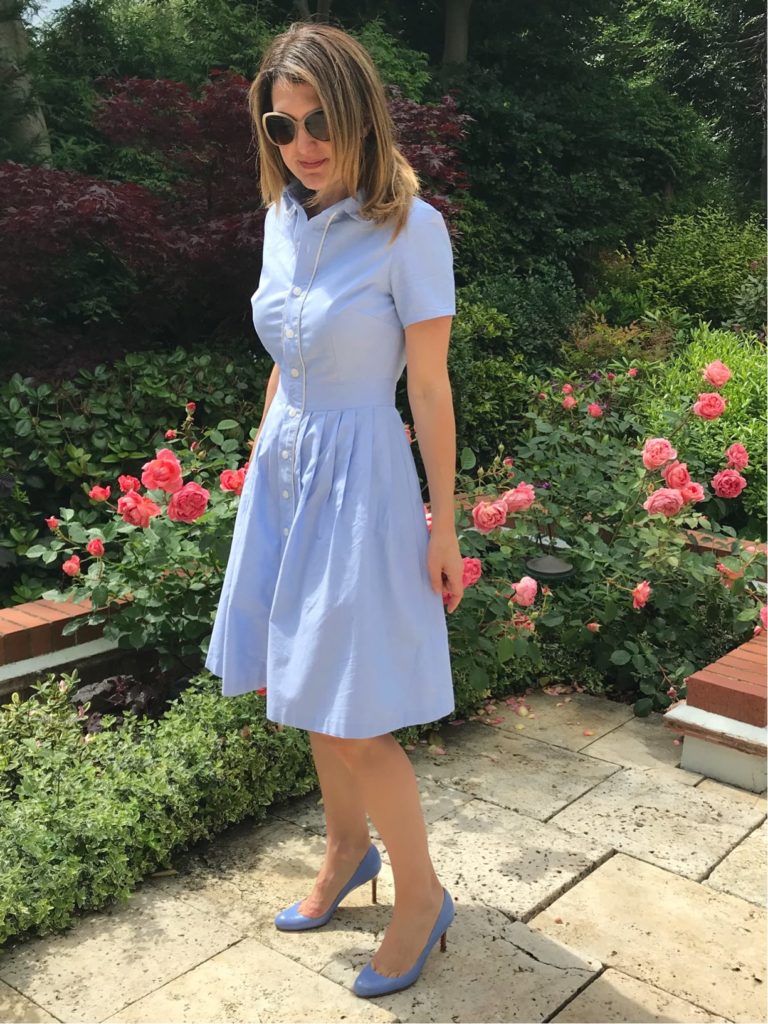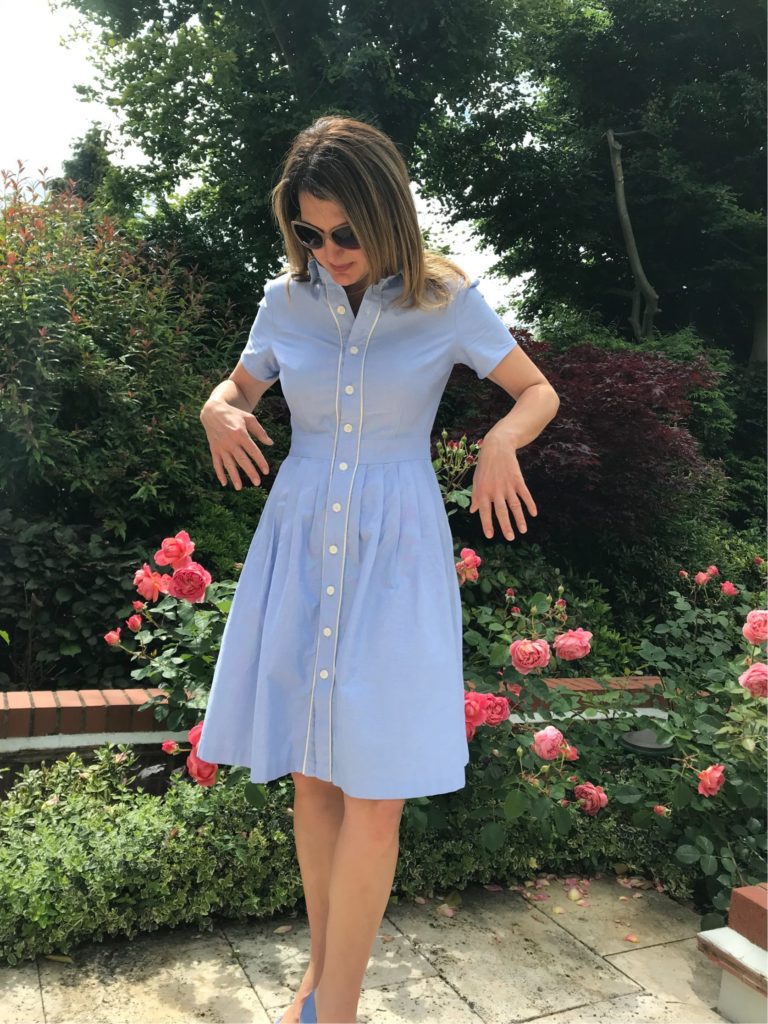 For this dress, I used a blue cotton chambray from Fabrics Galore – a beauty of a fabric, somewhat on the thick side hence perfect for mid-season (with sleeves) but not for full summer. To counter the schoolgirl effect, I added silver piping along each side of the button plackets and some sparkly buttons. The end-result is well beyond my expectations: I am absolutely thrilled with this dress. Next time however, I will add the piping on each side of the superior button placket instead, as here they do not stay parallel when the fabric pulls. Oh well…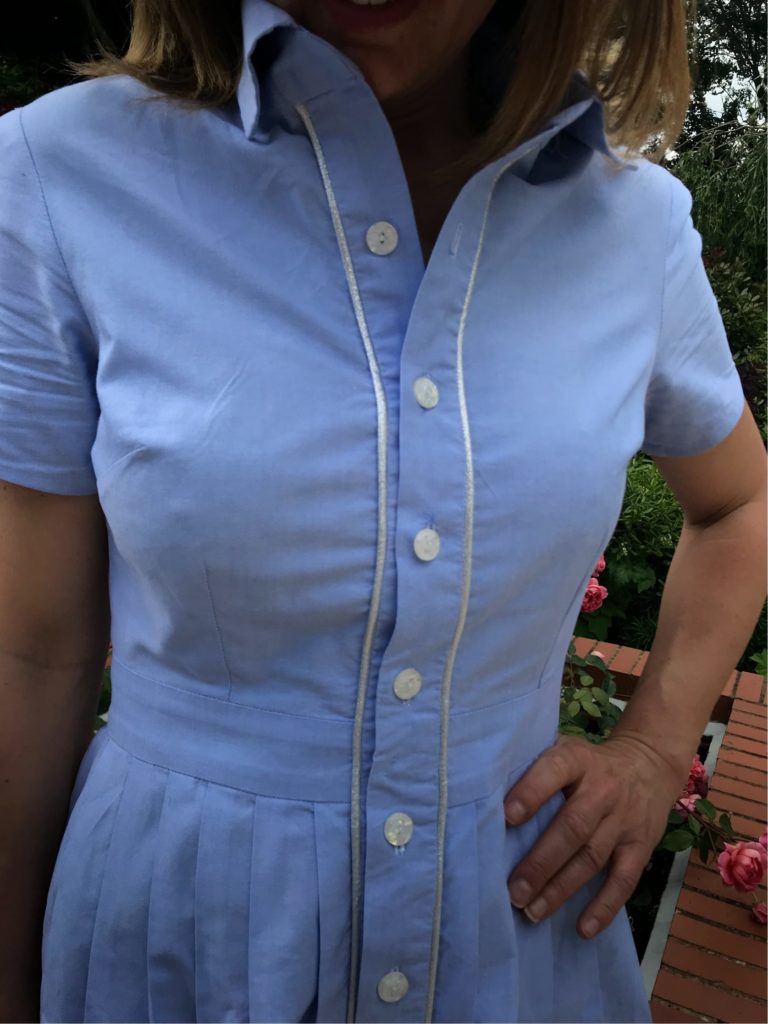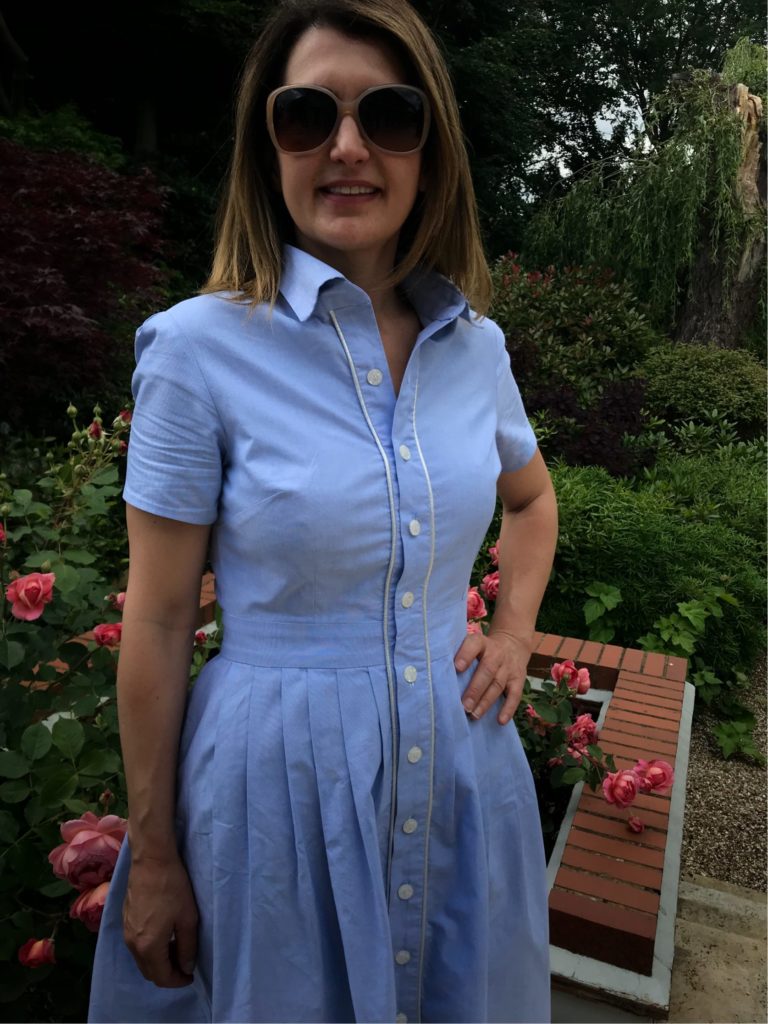 In any case I am overly pleased with this dress, even more so because it is so different from its lemon sister. There is no doubt a third version will be sewn for the autumn, with three-quarter sleeves this time!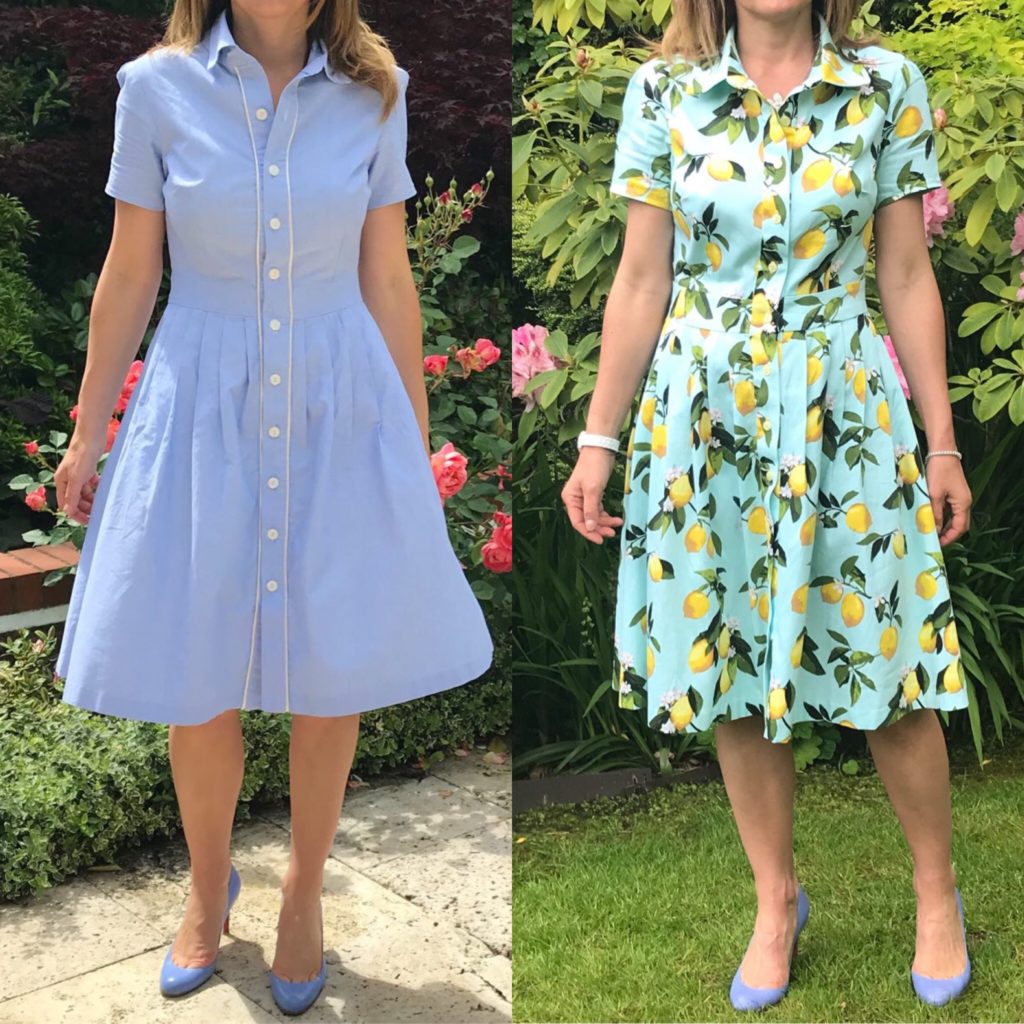 ---
2 responses to "Piping and Buttons – but Sparkly Please!"