Sewing a tulle skirt: Isadora
As many others, I have finally succumbed to the charm of the tulle skirt: let me introduce you to the Isadora tulle skirt by PM Patterns.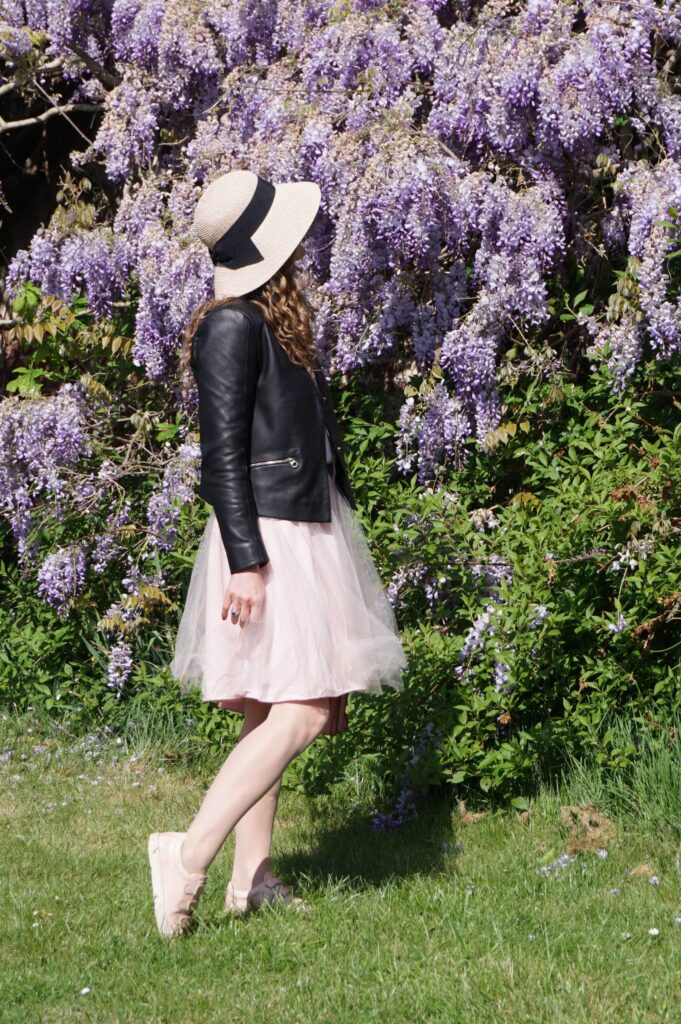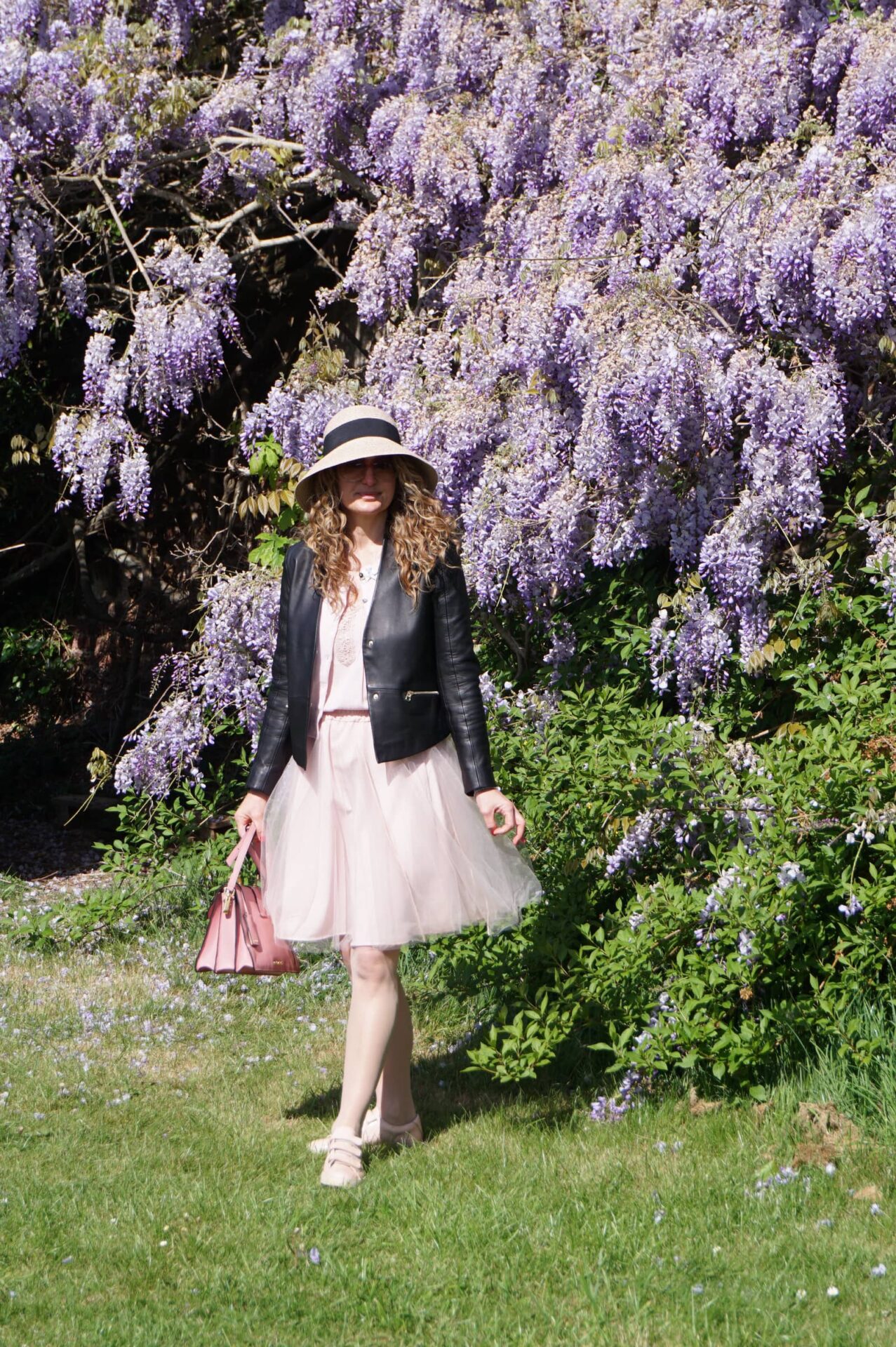 Long-winded tulle envy
I have been wanting to sew a tulle garment for ages, inspired by so many gorgeous hand-made (and a few shop bought) garments. Below just a few of them, from top left to bottom right: a gorgeous hand-made gown by Swedish designer Nutie; beautiful Blair Adiebee wearing an H&M special collection dress; 2021 Great Sewing Bee's winner Serena wearing her competition-winning dress; and my sewing idol Emily Hallman wearing a self-designed multi layered circle tulle skirt.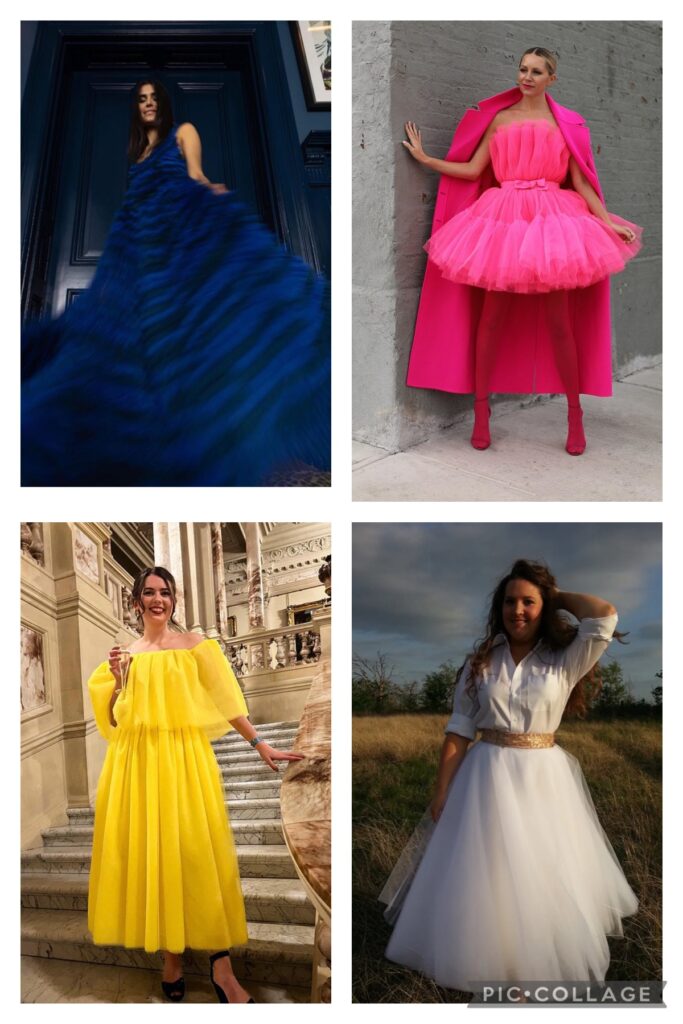 I even got around to ordering 20m of tulle online a while ago but it turned out to be the stiff one, which you would use for a petticoat rather than a floaty, romantic skirt… This pretty much killed all my ambitions in the egg…
Then P&M Patterns issued the Isadora skirt pattern, many versions started appearing on Instagram, it was free for a month… and while shopping in Paris for fabric I found the perfect tulle: my favourite dusty pink colour, 280m wide, €3 a meter. I could just not resist!!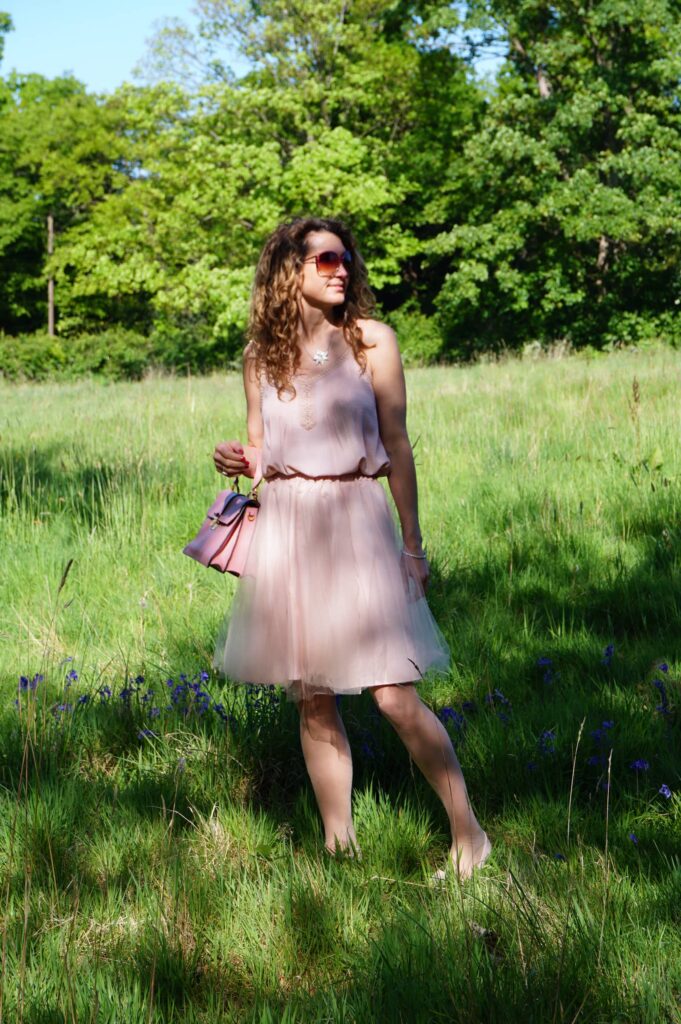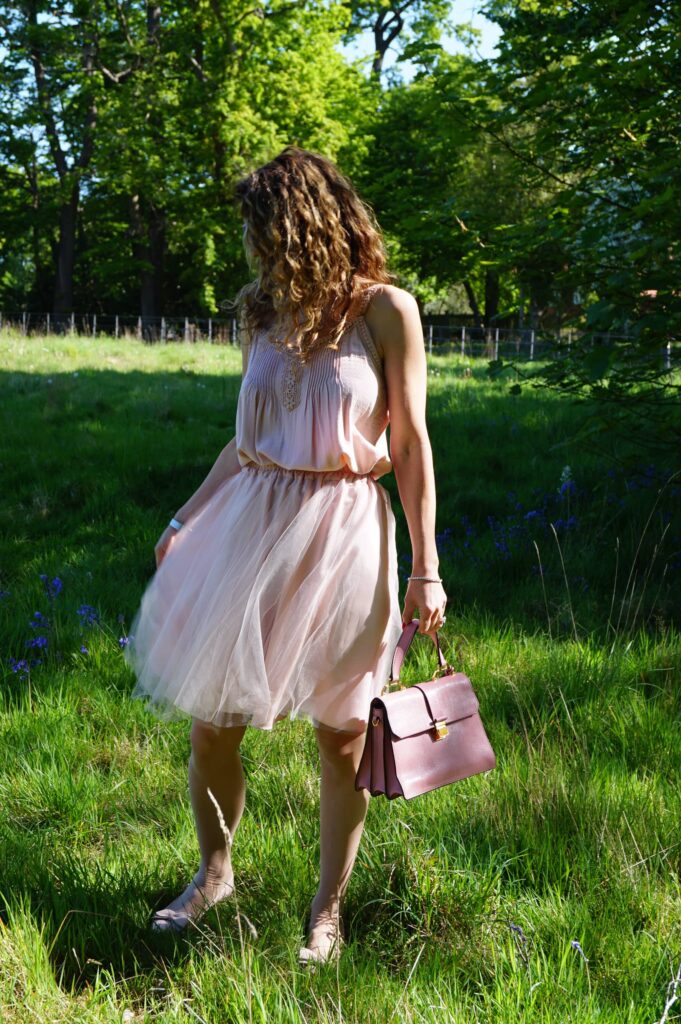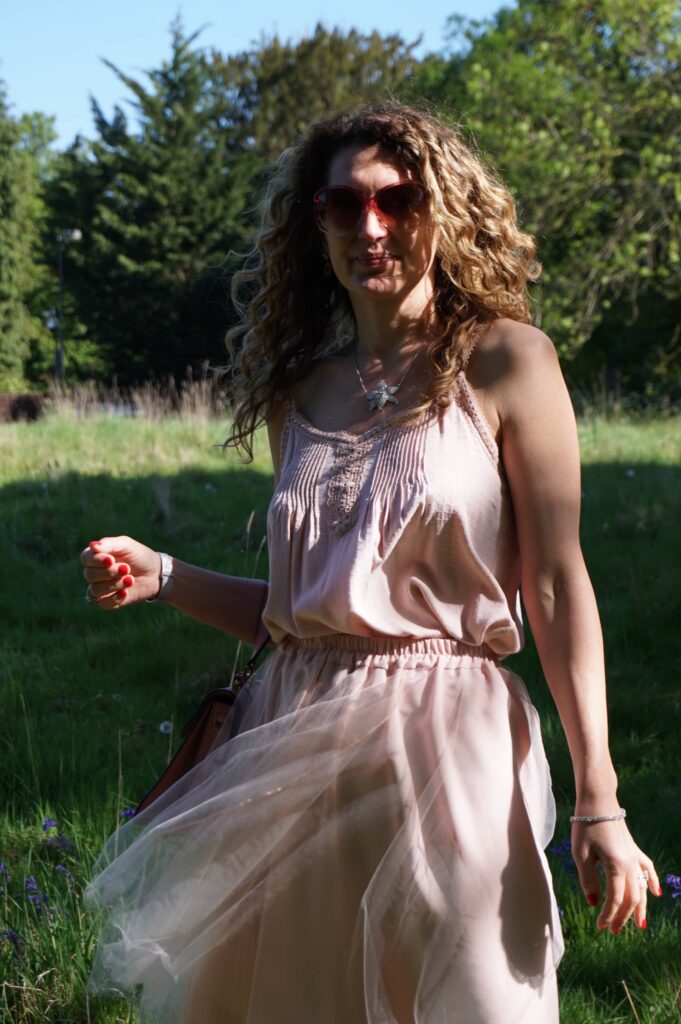 Isadora skirt pattern review
Despite many doubts while making the skirt, I am actually very pleased with the outcome!
Pattern positives
Isadora is a very easy skirt to sew: you cut six tulle skirt panels, join them together (ideally but not necessarily with an overlocker), attach them to a two-panelled underskirt, add a waistband and an elastic; and you're done!
The pattern instructions are crystal clear. P&M's were actually the first patterns I used when I started sewing for my then little girls (they were called Papillon & Mandarine then, which I personaly preferred), they pretty much taught me all the basics of garment sewing and their quality hasn't changed.
The outcome is surprisingly pretty. I was initially worried that the stitching between the panels would be very visible; and that the elasticated waistband would look bulky. But I was wrong on both accounts! The skirt is lovely, romantic and floaty, and nothing distracts from this effect.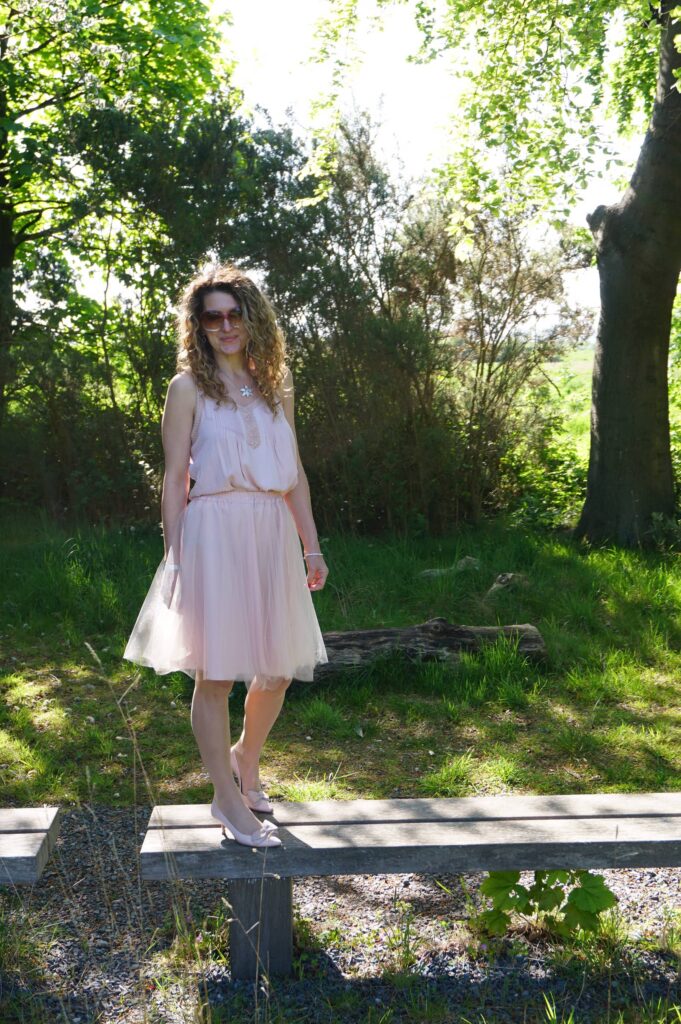 Pattern negatives
The one major negative of this pattern in my view is that the underskirt is quite substantially shorter than the tulle skirt, a look I personally utterly dislike. For my skirt, I only realised the difference once the skirt was fully sewn. Luckily my tulle was skirt too long for my liking, so I just had to trim it to make it just slightly longer than the underskirt.
A bit of advice to work with tulle
It was my first time working with tulle so here is what I learned:
Do not mix up your tulles! There is a stiff type and a soft type, soft tulle is definitely what you want for this skirt. You can find some here if you are in the UK.
Cut tulle with a rotary cutter, like this one. I usually am in the scissors team for cutting my fabric, but a rotary cutter will give you a much neater cut for the exposed hem. And always use your rotary cutter on a self-healing cutting mat.
Carefully match your lining with you tulle. The Isadora skirt has only one layer of tulle, so the colour the tulle takes will be largely influenced by the colour of your underskirt.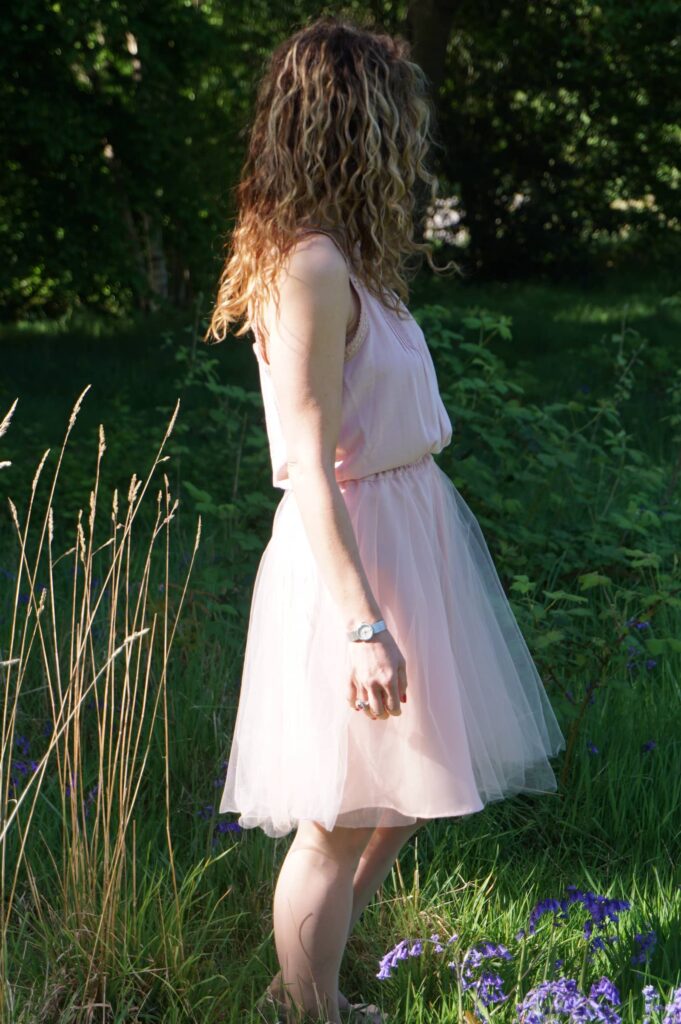 Conclusion
I really like the look of this skirt with trainers and a leather jacket. And I am definitely ready to tackle the Emily Hallman multi-layered circle tulle skirt now – watch this space!!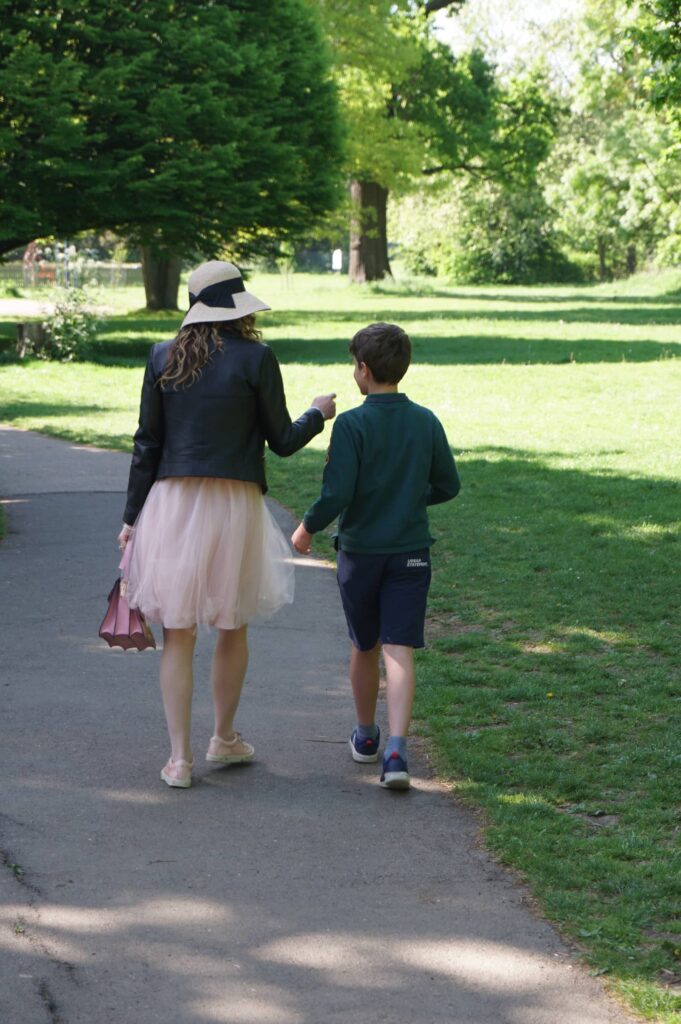 ---