Sewing a Spring wrap dress: V8379 the Third
Last week, I felt a sudden need for Spring wrap dress… and here it is! Let me introduce you to my blush pink V8379 dress: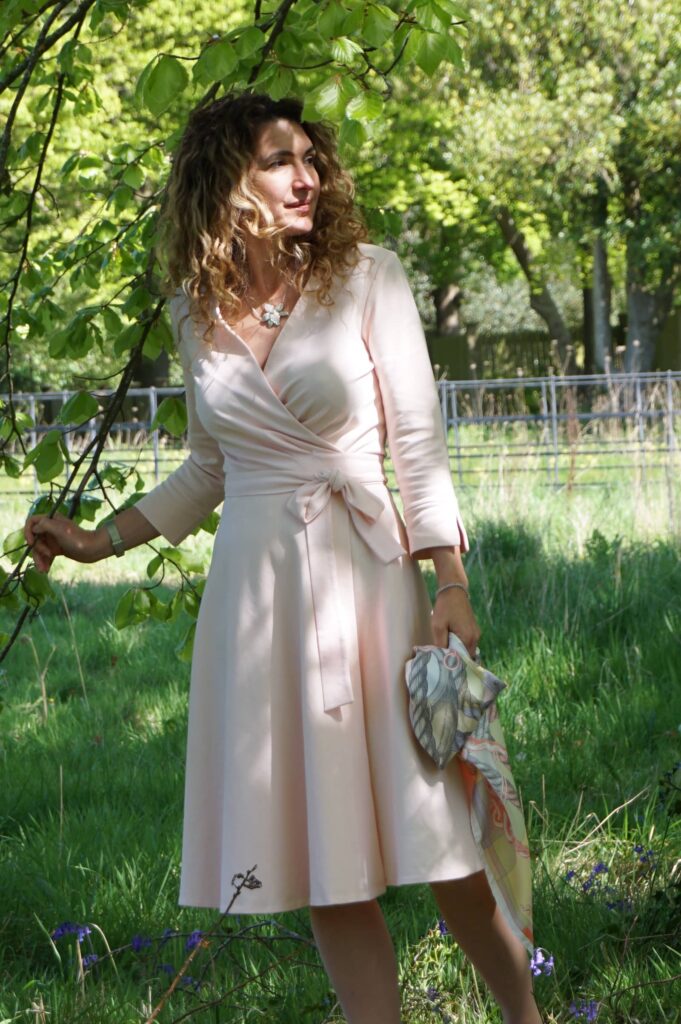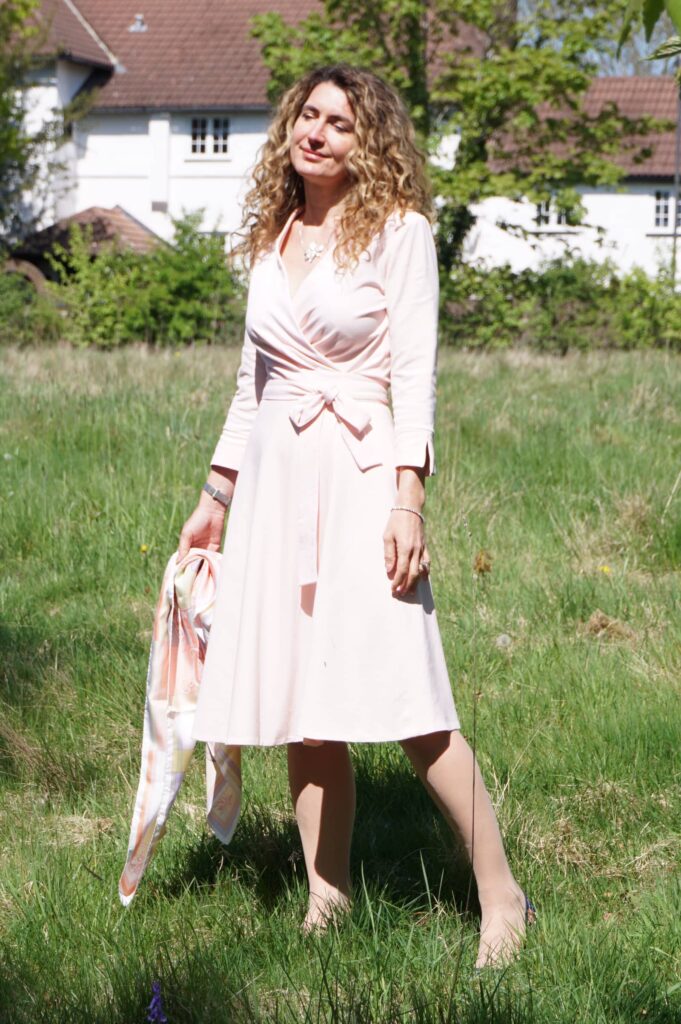 Far from a first….
You know how much of a repeat offender I am when it comes to sewing, so it won't come as a surprise that this is not my first version of this pattern. I actually made two other versions not that long ago, one deep purple and one burgundy, both reviewed in the blog here and here.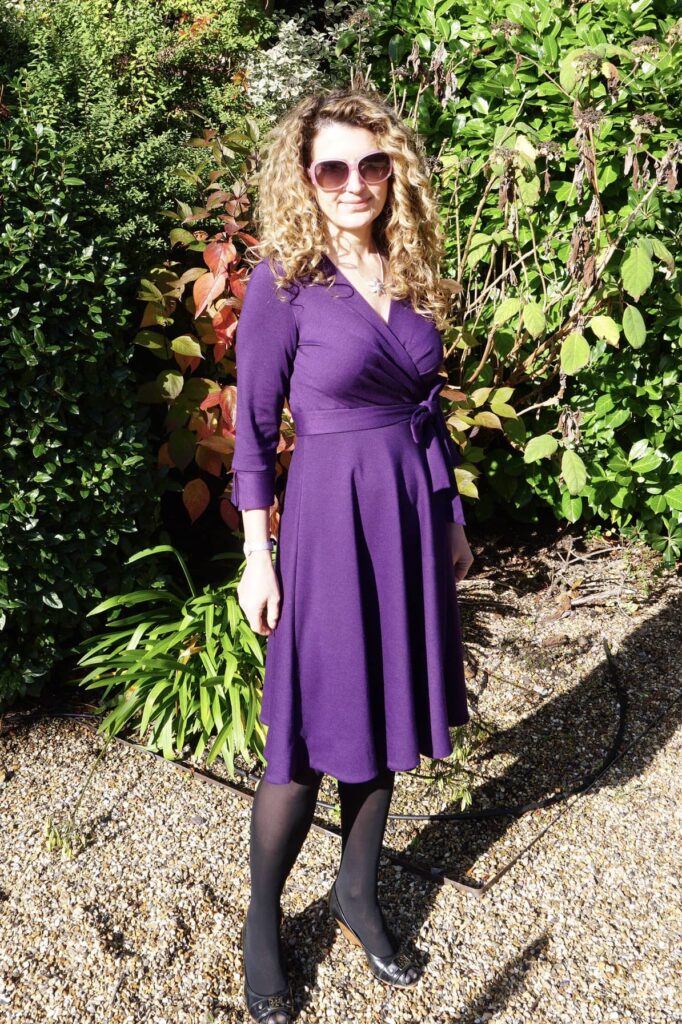 I have worn both dresses extensively over the winter, especially as I have matching cardigans for both and can therefore warm them up quite easily. But their colours are too dark for Spring so I definitely needed a new version!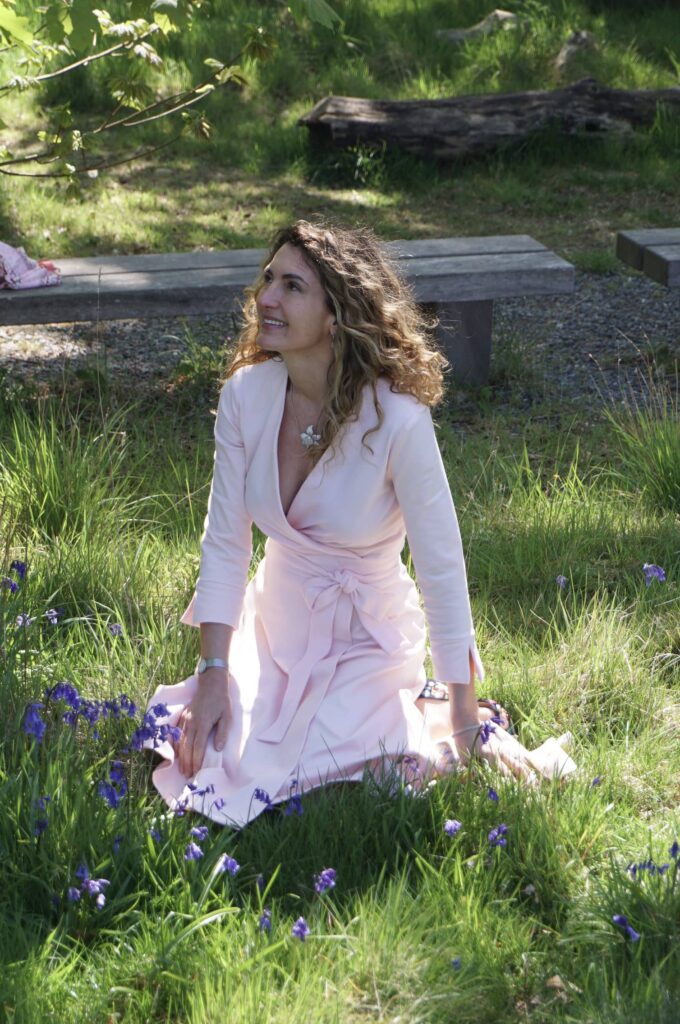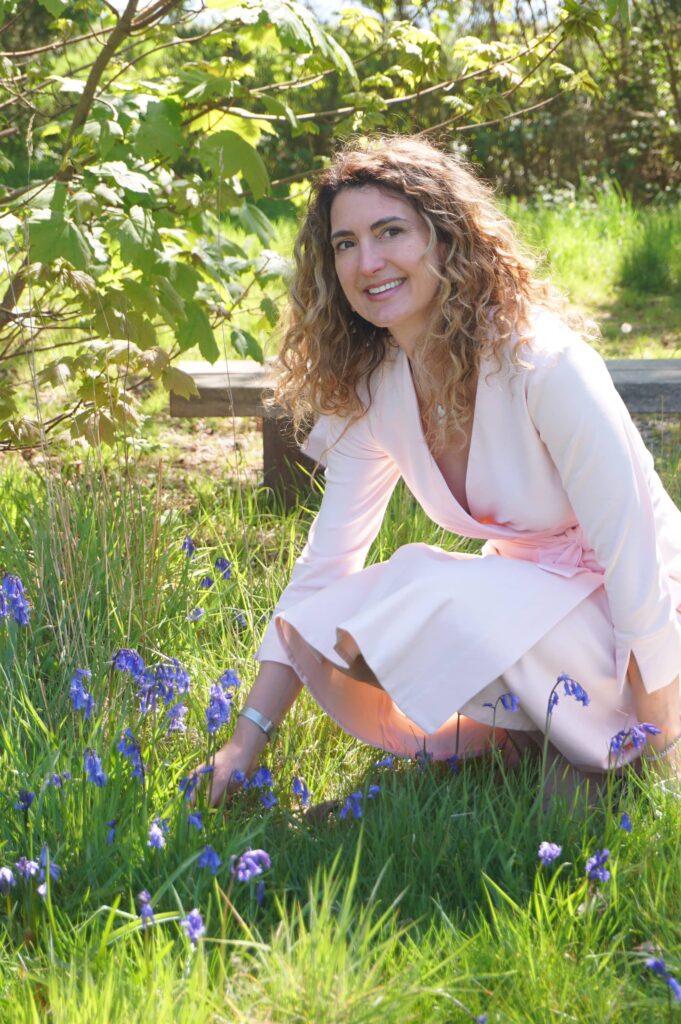 V8397 pattern review
V8379 has become one of my favourite dress patterns, for several reasons:
It perfectly fits my style: a fitted bodice and a flared half-circle skirt, with the bonus of being a wrap, what more to ask for?
It is an incredibly quick and easy make: 6 pattern pieces, no technical closure, this is the perfect candidate for a relaxed afternoon sewing session.
The fit is spot-on: as this pattern is for stretch fabric, the fit is in any case quite forgiving. The bust pleats in particular allow for no FBA even if you usually make one. As usual with Vogue (McCall's, Butterick), I cut a size 10 (for my FR36/ UK8/ US2 and E bust cup), made absolutely no adjustment anywhere, and it fits like a glove.
Despite it simplicity, this dress has absolutely lovely details: the bust pleats mentioned above and also the pretty sleeve bands.
The only negative I see in this pattern is that the instructions has limited details for inside finishing. Although this is not necessary for this type of fabric, I decided to overlock all my raw edges for a clean finish; and I put some iron-on interfacing around the side-opening for the belt, to strengthen it.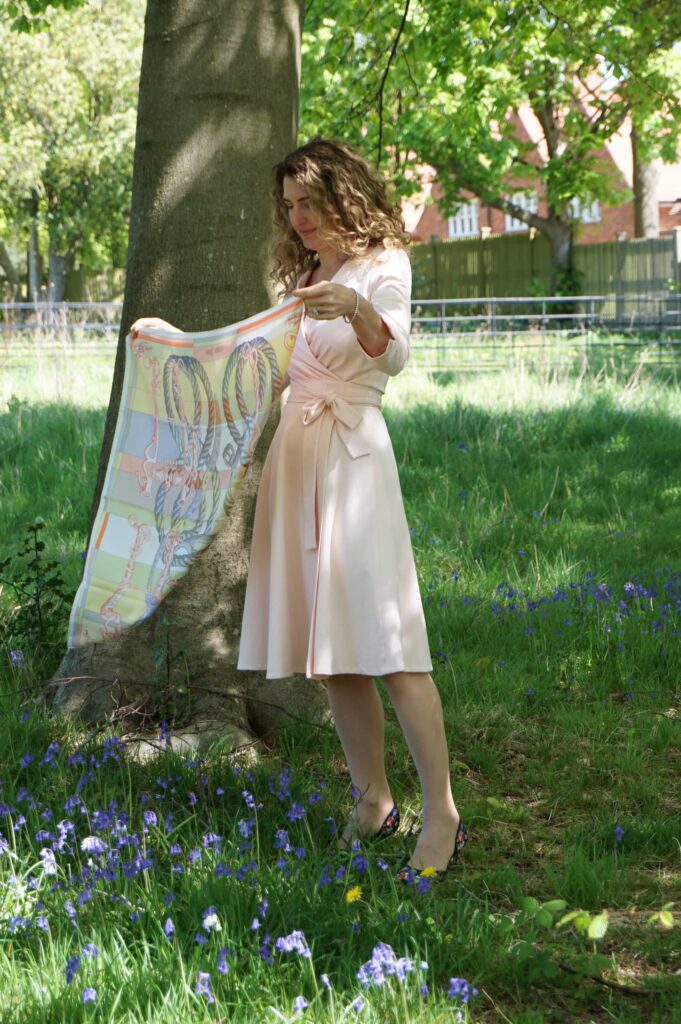 Fabric choice
As for my previous two dresses, I used Ponte Roma fabric , which has some stretch (as recommended by the pattern) but is also heavy enough to hold its shape. It is absolutely perfect for this pattern and I strongly recommend it. I am very tempted to try and make this dress in a much lighter fabric for summer, but also very scared it could turn out as a big disaster…
A word of warning on Ponte Roma: always go for the viscose version, not the polyester one. The later piles when washed and needed to be avoided at all cost.
Conclusion
Although I have not been very innovative for this dress, I am expecting to wear it extensively and I am delighted with it!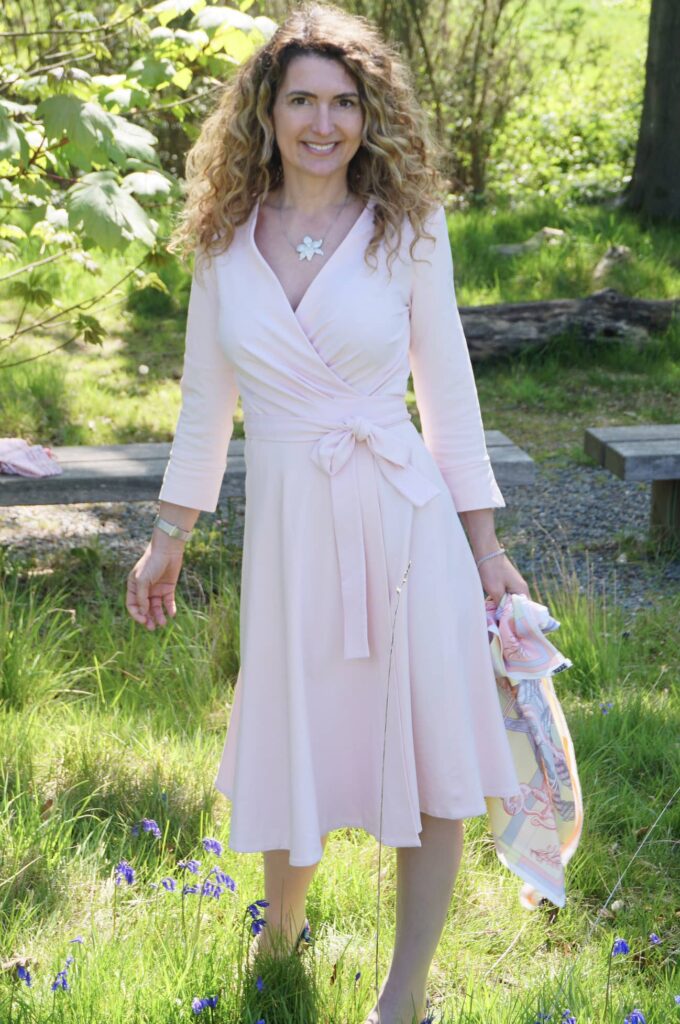 ---
2 responses to "Sewing a Spring wrap dress: V8379 the Third"