Autumn Sewing: Another Sirocco of Course
This post is also available in: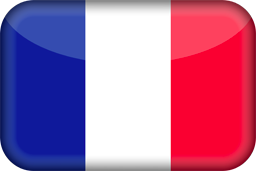 Français (French)
Winter officially starts on 21st December, so I have a week left to finish introducing my autumn sewing collection… Oh well… Today let me introduce a piece I could not miss: another Sirocco jumpsuit of course! And in my favourite Autumn colour, how predictable of me!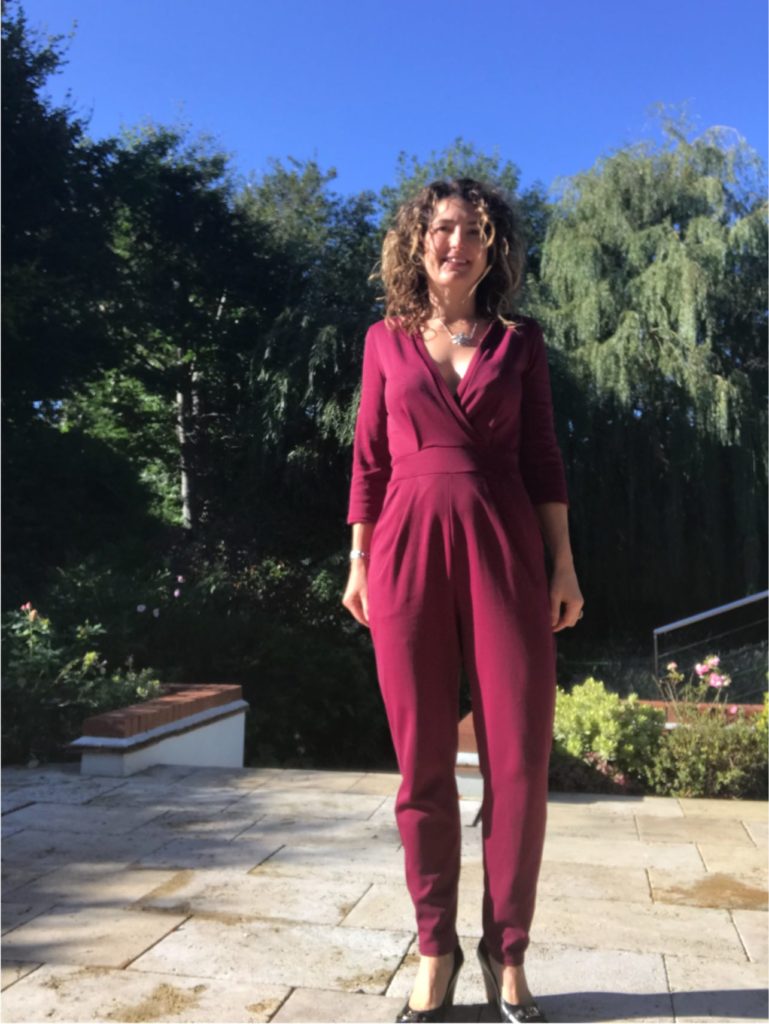 If you've been reading this blog for a while, you know I am an absolute Sirocco fan – see my black version here and my pink version here. This pattern is an absolute gem, I've seen loads of versions on Instagram and they all look stunning, whatever the shape of the person – truly incredible for a jumpsuit!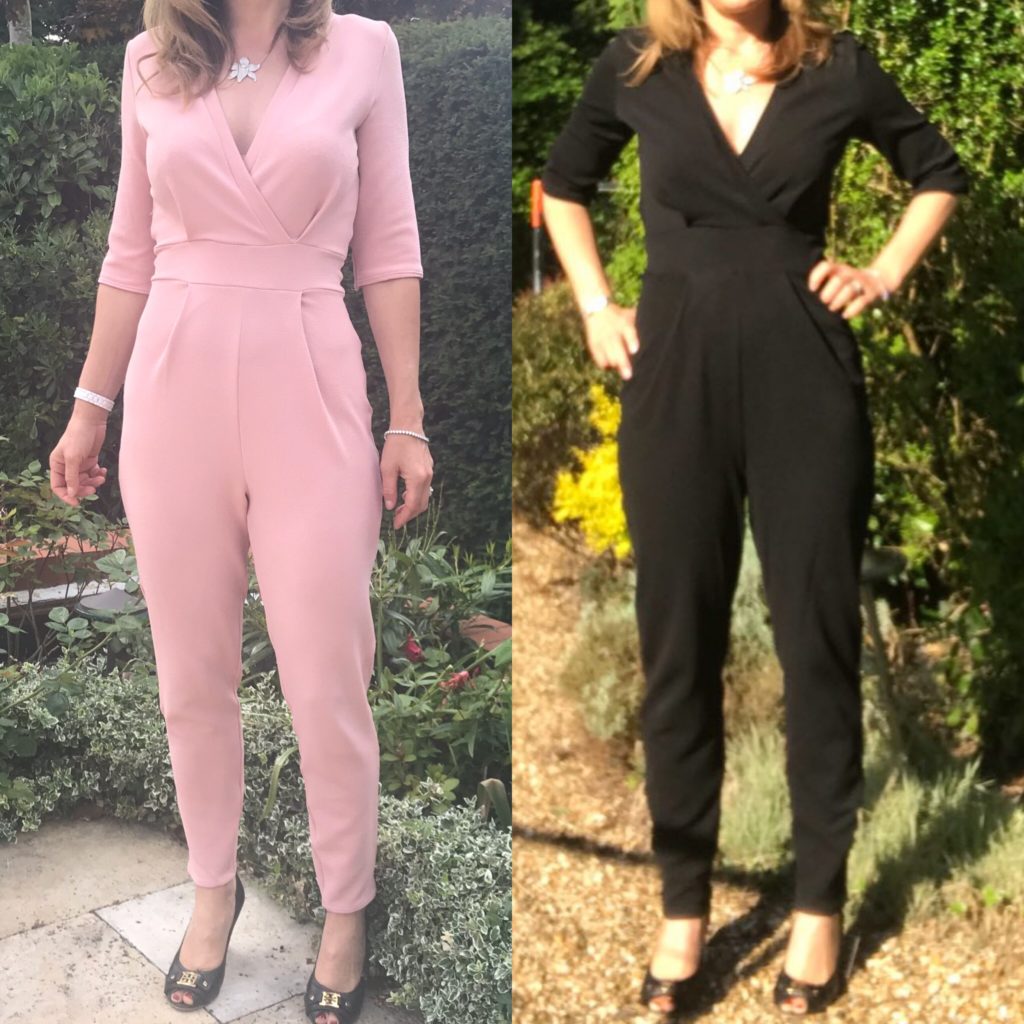 But despite its short sleeves on the enveloppe, for me Sirocco is more of a transitional piece, completely appropriate for Spring and Autumn – you just need to lengthen the sleeves, which I did for all my versions by simply drawing a straight line from the initial pattern sleeve lines.
I would have loved a full sleeves version here, instead of the 3/4, but … I didn't have enough fabric for both long sleeves and pockets!!! So annoying… I did omit the pockets for the black and pink versions, out of sheer laziness (and also because I usually hate the unnecessary bulk around the waist) , but I definitely recommend you keep them, they make a huge difference to the overall look of the jumpsuit.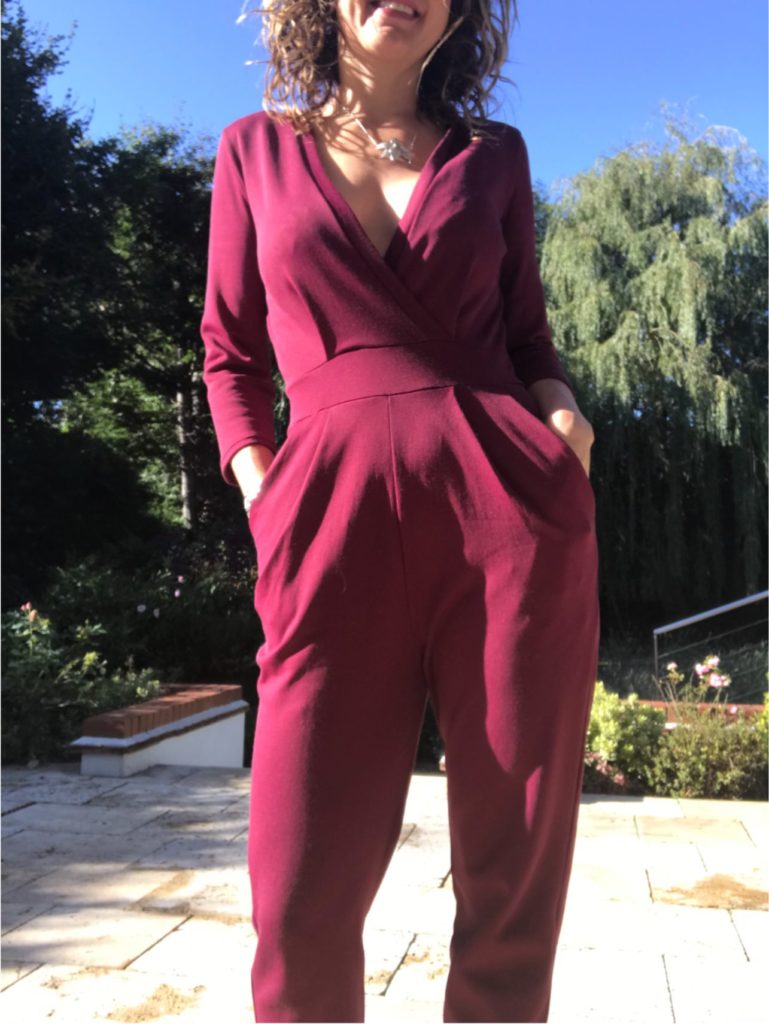 I am actually a bit disappointed by the outcome this time, which looks a bit too large and where the neckline in definitely very low. I think this is solely due to the fabric: my black and pink version where made from a stretch fabric with a lot of recovery, this burgundy version is definitely in a softer fabric – a mix between a scuba and a French terry, double-sided, very soft and beautiful actually! I am wondering if I should re-cut the pattern one size lower (and make all my previous adjustments) if I want to work on "saggier" fabric – such a hassle, I will need a lot of motivation for that!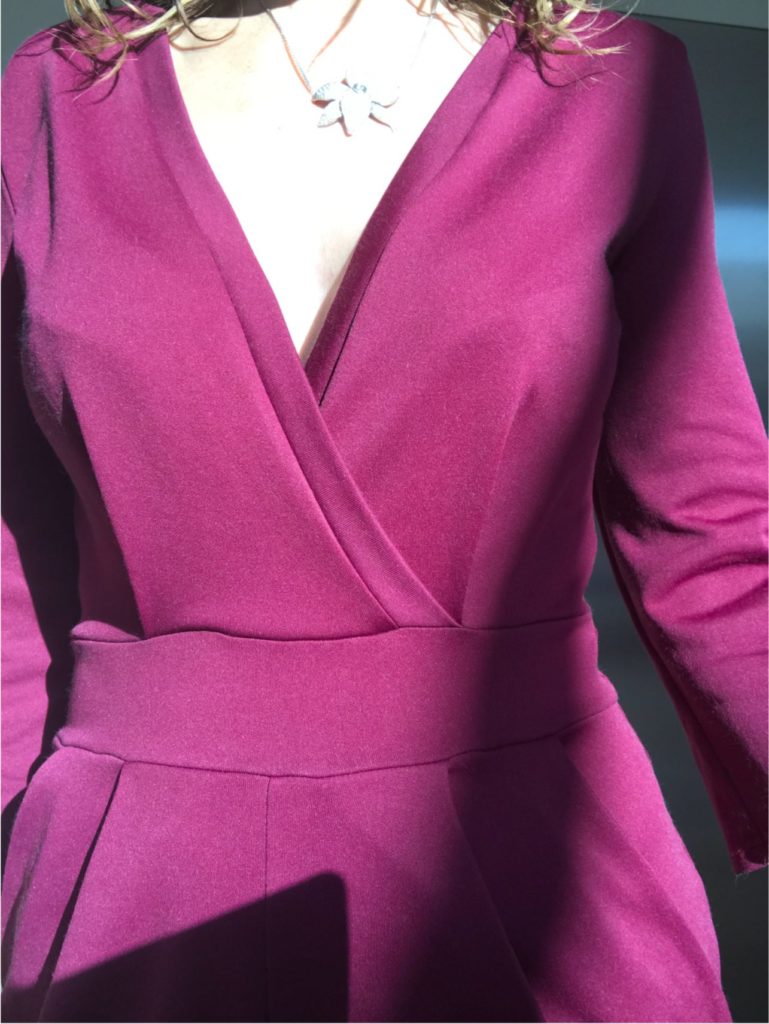 In any case maybe I should just not bother, I got a lot of compliments each time I wore this jumpsuit, and I love this colour so much I am not too bothered about the fit, for once!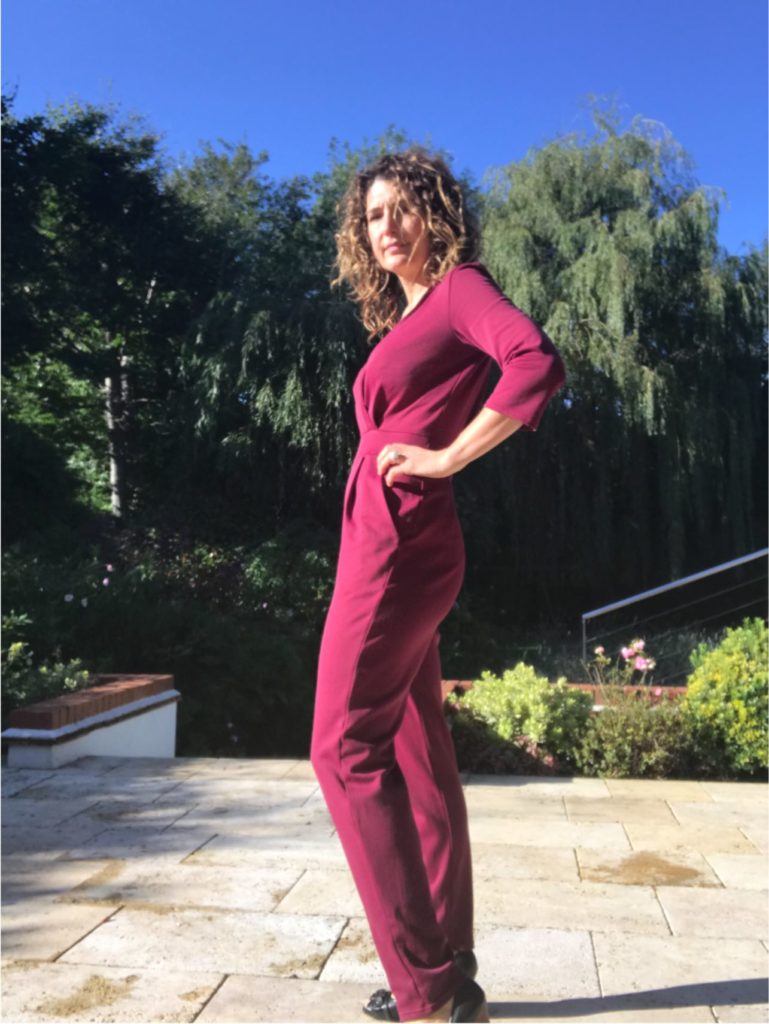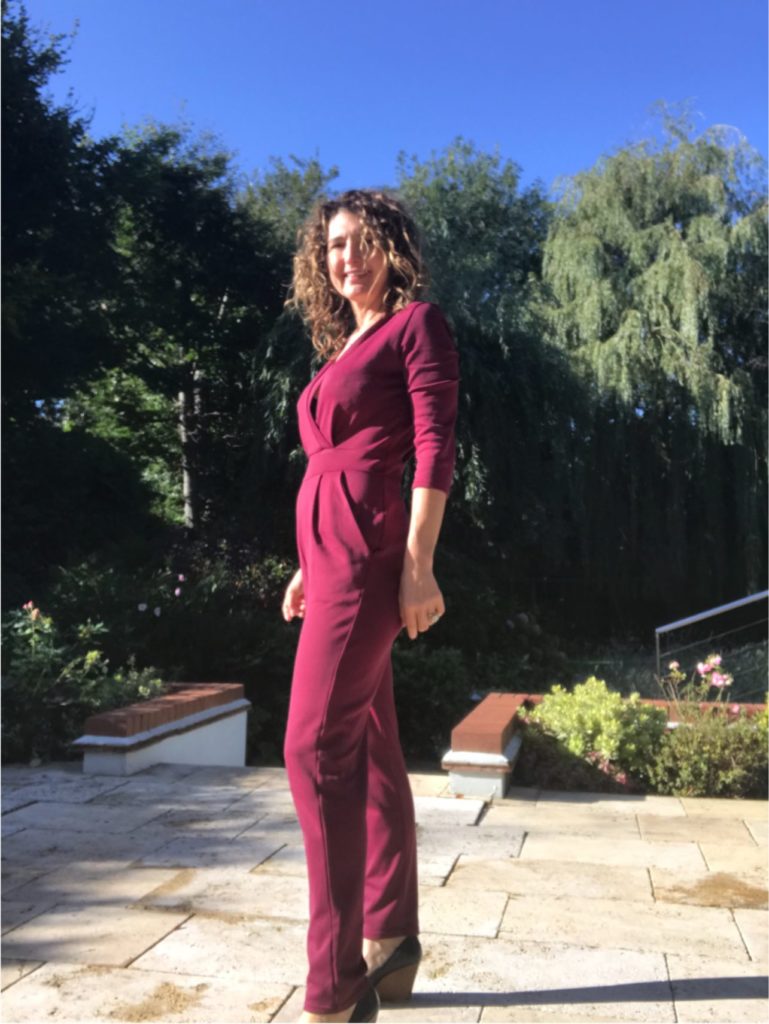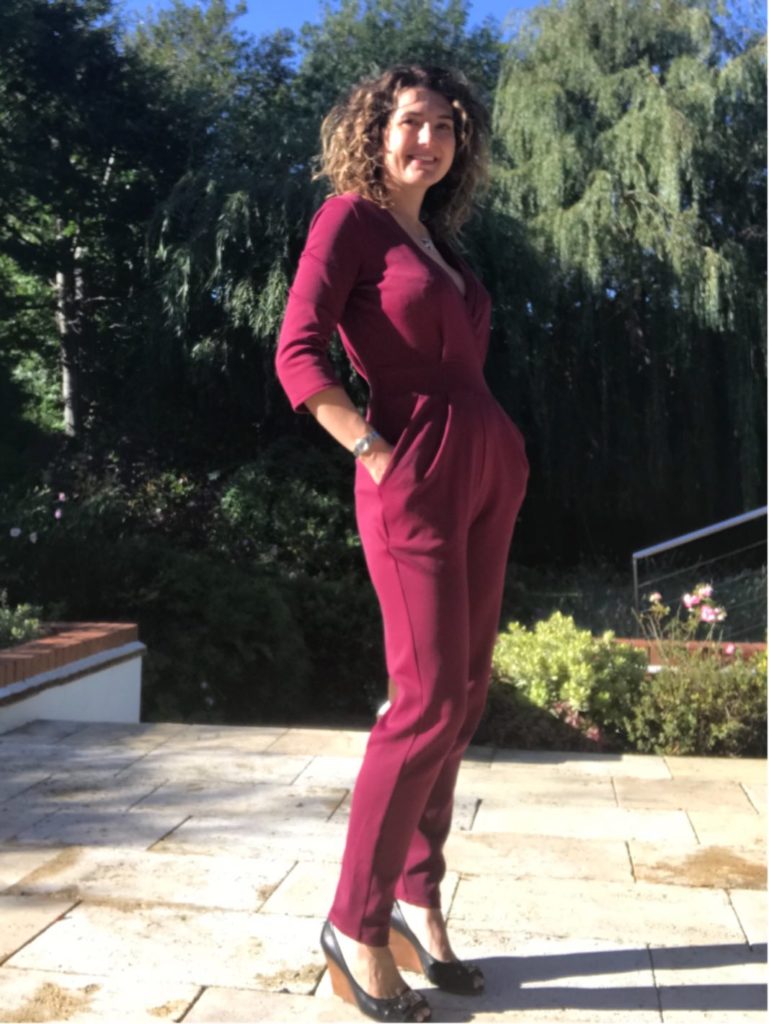 Just for reference, all the changes I made to the pattern (as well as pictures of the various colourful muslins) are detailed in this article.
---