The last winter jumpers
According to the calendar, winter is now officially behind us – hurrah! But temperatures have not quite caught up yet in the UK, which means I will still get plenty of use of my recent knits, namely my powder pink Whitmoor and my off-white Fine Lines sweaters.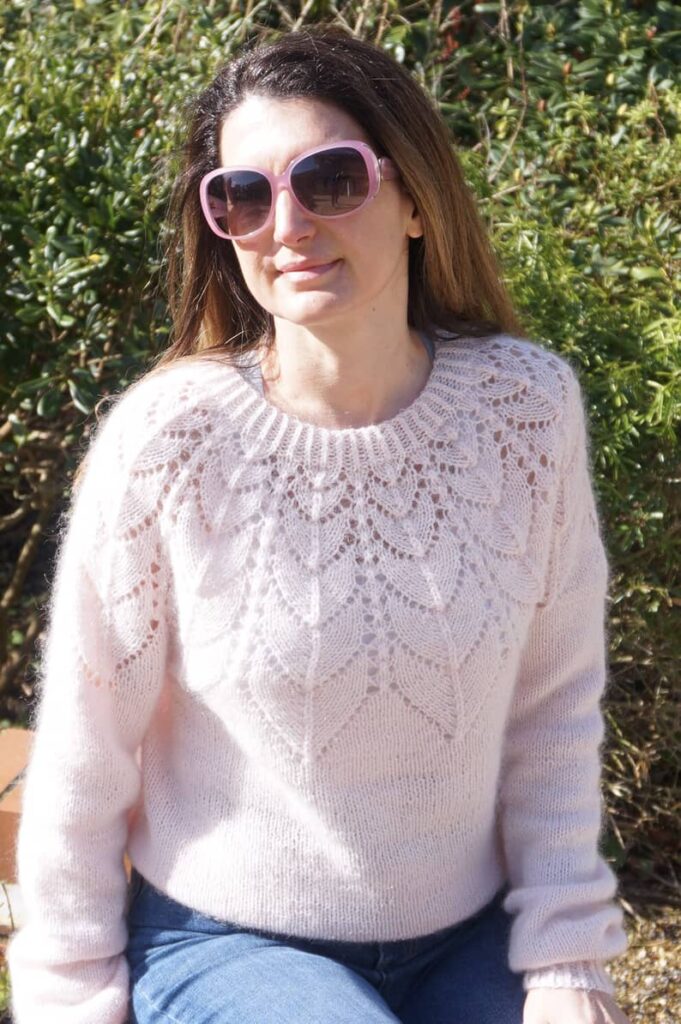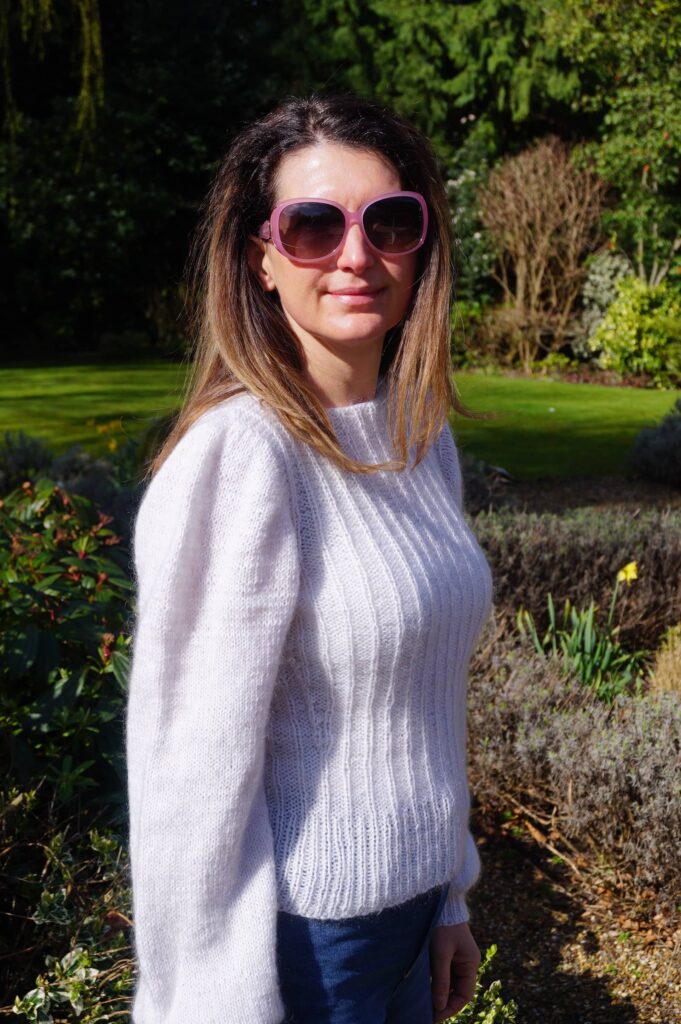 Both sweaters are unusual for me. First they are not cardigans – these definitely make up the majority of my knits. Second, they are neither cropped nor fitted, like most of my tops. Third, you can see them worn over jeans – yet jeans! I bet you have never seen a pair of those on the blog! But with successive lock-downs and forever lasting social distancing, walks in the countryside have become our main weekend and holiday activity as a family. I definitely needed an easy outfit for these – so here we are.
Beautiful Whitmoor
Whitmoor is definitely my favourite of the two. The yoke is absolutely beautiful and knits quite easily after the first few rows. I personally really enjoy knitting lace, as I find it quite self-correcting from one row to the next. The sweater knits top-down and fully in the round, which is an absolute pleasure after several flat knits. And if you don't fiddle with sizing like I did, it is an extremely quick knit. It took me two weeks but would have taken one without all my un-knitting and re-knitting to test sizing (three times, argghhh!).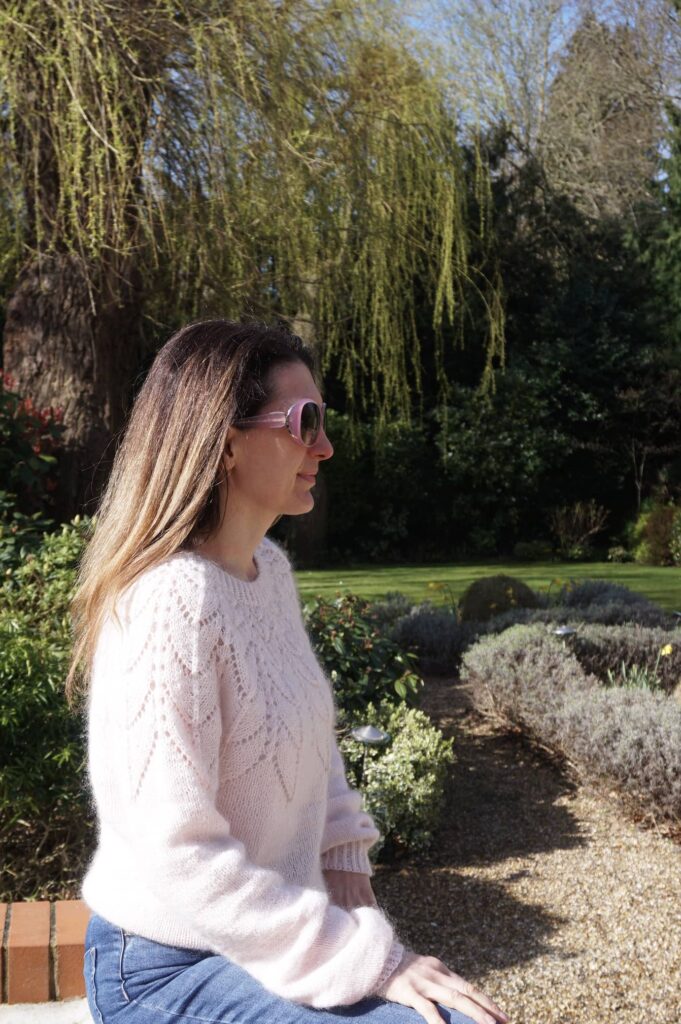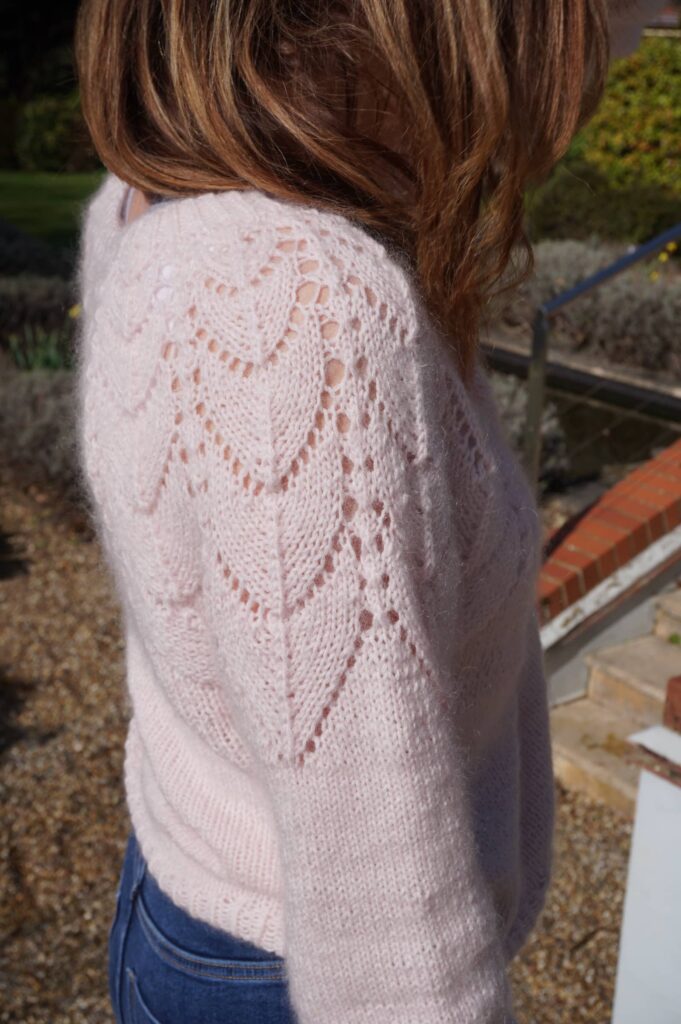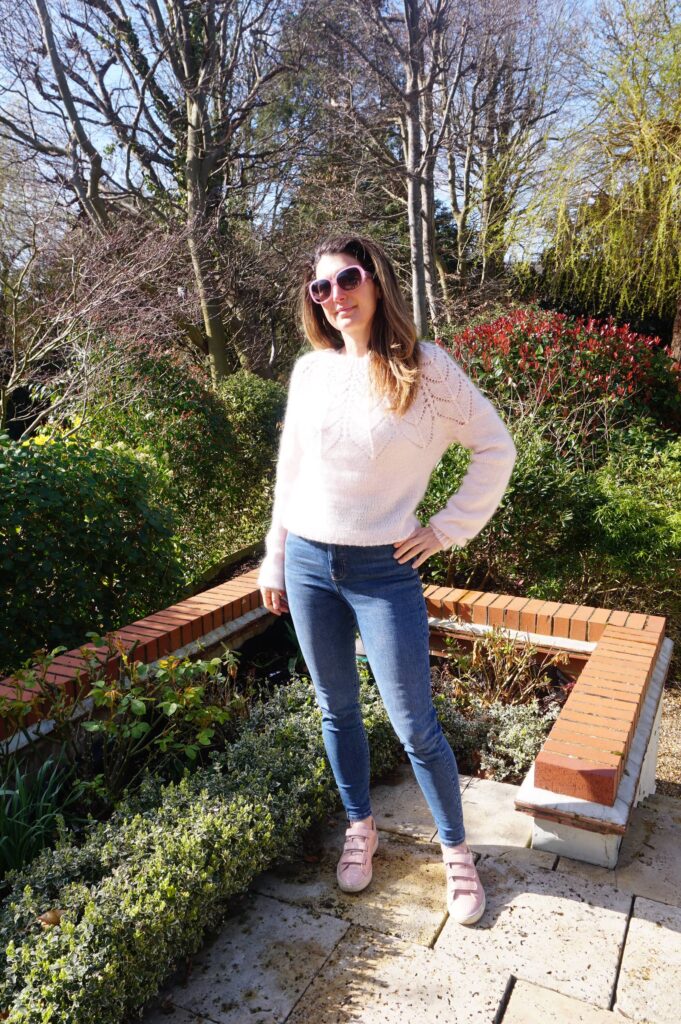 My only reservations is that is that the original pattern is overly loose for my taste; and the sleeves are a good 4cm too long for me. Nothing that cannot be corrected for the next one!
Not convinced by my Fine Lines Sweater
This was my first knit from Lily Kate France and I was absolutely thrilled by the way it's written – incredibly clear, with my favourite top down and seamless techniques, an absolute pleasure to work with.
Sadly, the sweater did not match my expectations, due to an unfortunate combination of factors. First and foremost, the yarn is not at all the colour I expected. Drops Kids Silk Chalk is a brand new colour and I expected it to be a pure white, but it turned out to be more on the greyish/ dirty snow spectrum – not great! I should also have been careful about my gauge, because the sweater ended up definitely looser than it is meant to be. And I am definitely not convinced by these puff sleeves on me – I have very narrow shoulder and I love it this way, so a garment making my shoulder larger was definitely not a good idea. I also think they really don't go well with the lines of the body. Oh well!
Not one I will try again I'm afraid… Completely wearable in the woods for weekend walks though!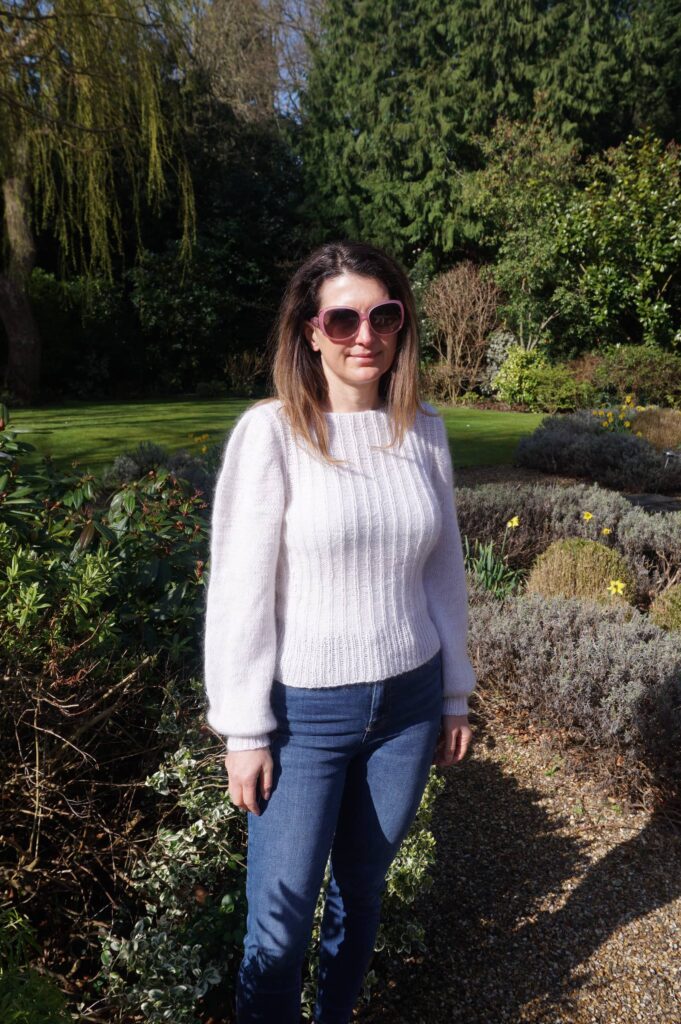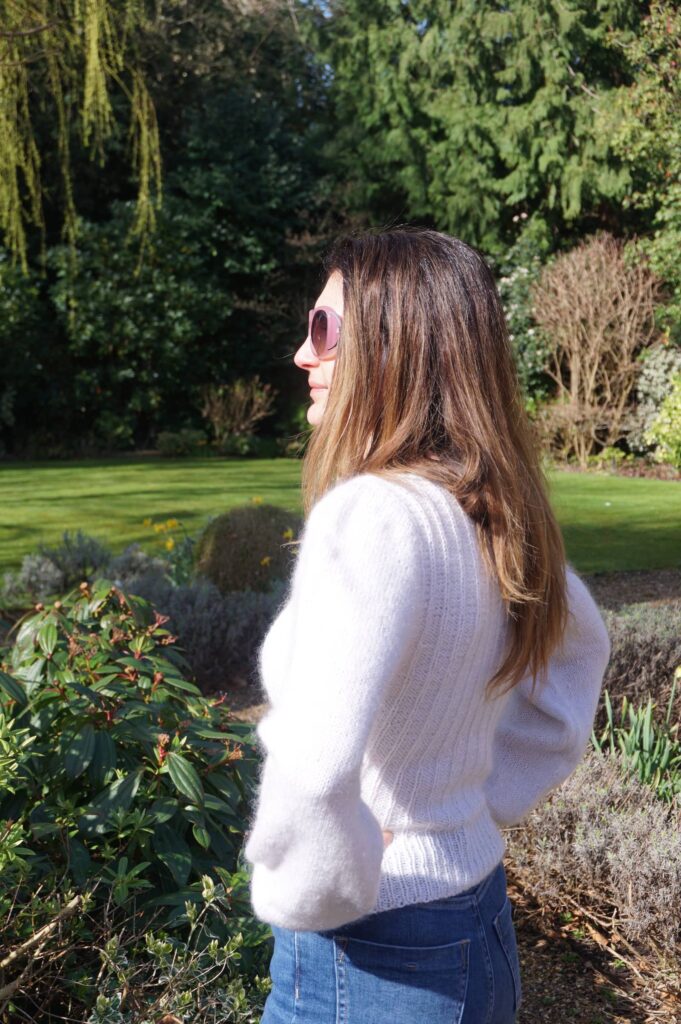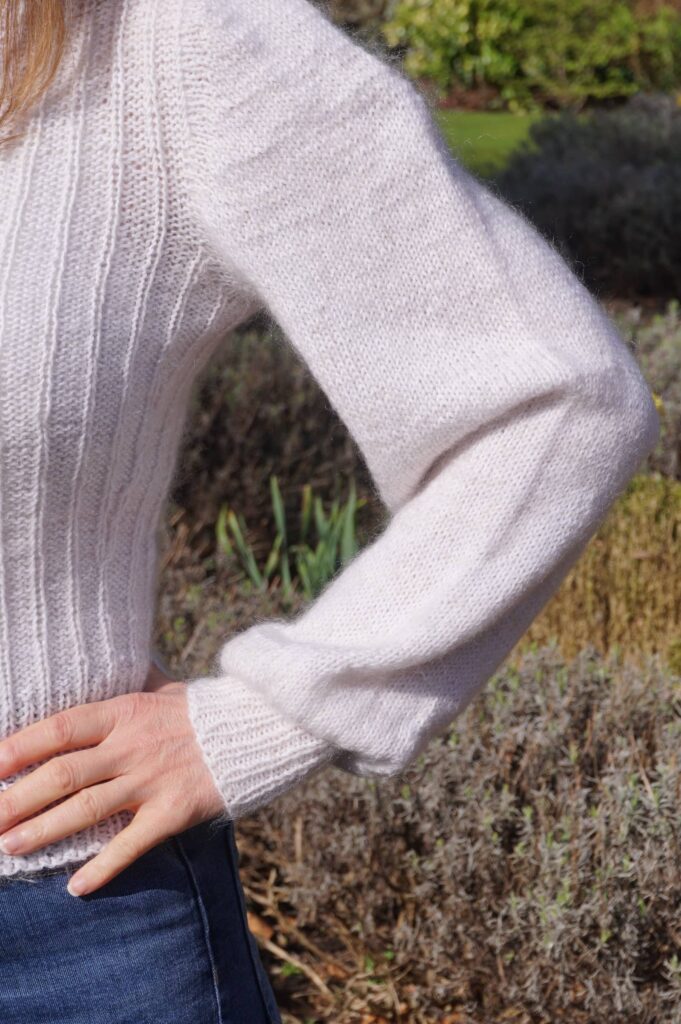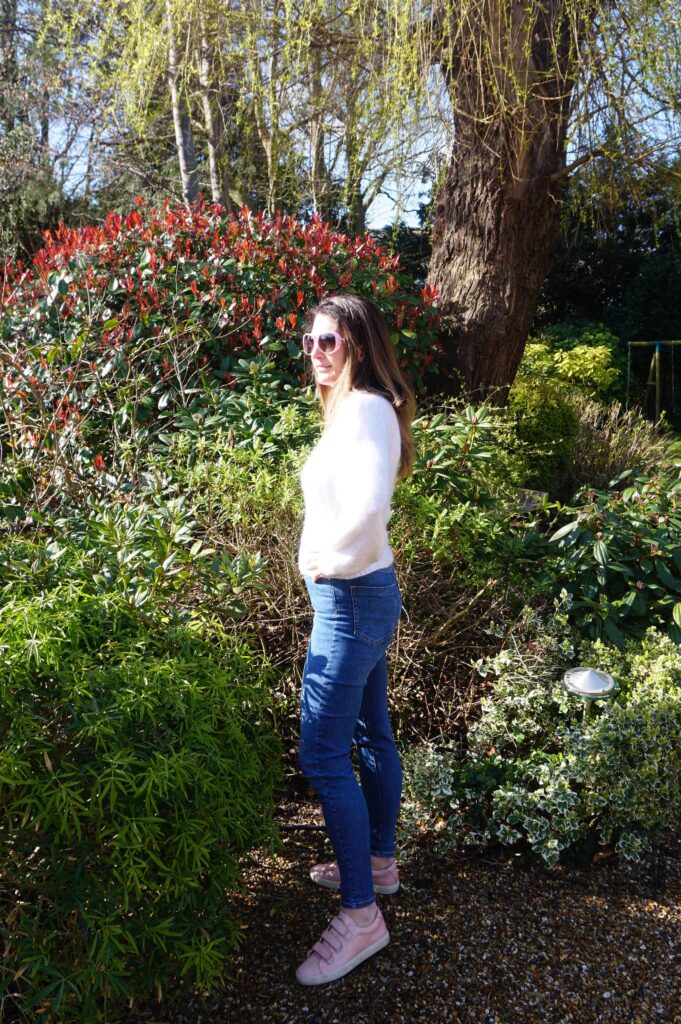 Conclusion
I am quite happy to have ventured outside of my comfort zone by knitting something a bit different. I am also very pleased with how my Whitmoor sweater turned out. However, that's it with my winter knitting, as I am very keen to move on to Spring with light cardigans in sight – stay tuned…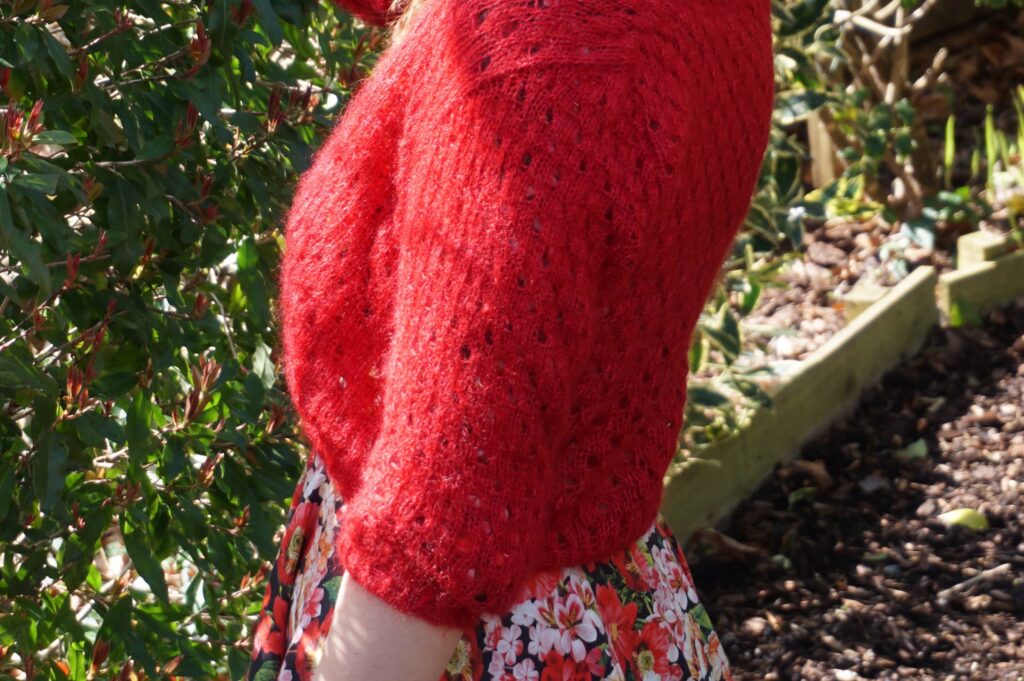 ---