Sewing for Autumn in Wine Hues
This post is also available in: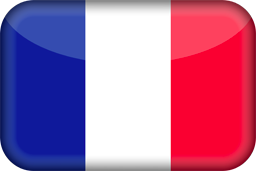 Français (French)
Although my writing has been rather light on the ground over the past few months, my sewing has far from stopped! In fact since September, I have been very productive sewing my Autumn wardrobe, as the weather turned cold extremely fast and I was attracted by new colours. Well, actually, should I say one specific colour?… Which is…. guess!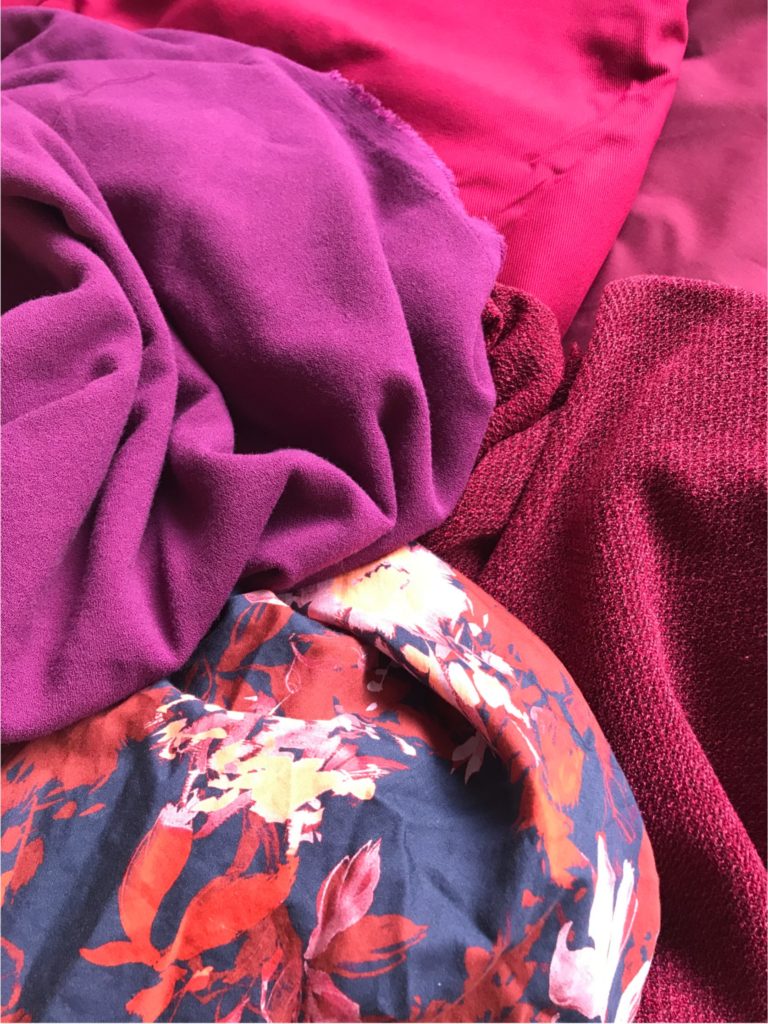 Not sure what this colour is called: wine, burgundy, damson, mulberry? I like it with quite a bit of red and purple, not too much pink (definitely not fuschia!!!) – on the Pantone charts I think it would sit in between 208, 209, 215 and 216.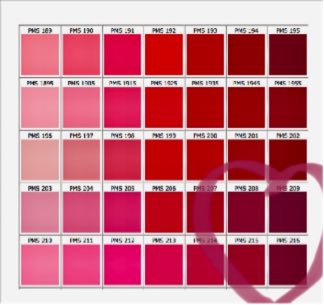 Obviously a huge struggle to order from the internet because very often, the colours shown on the websites have nothing to do with the real-life colours – this is the case with other colour tones but not to such a huge extent in my view.
So to help you purchase fabric if you share the same colour obsession as me, here is a little selection of what I've bought and loved in this tone – and is still available to order at the time of writing this article. For all these fabric I actually ordered samples first, as the colours from the website pictures can be very inaccurate ( and I'm really fussy about my colours, in case you didn't notice).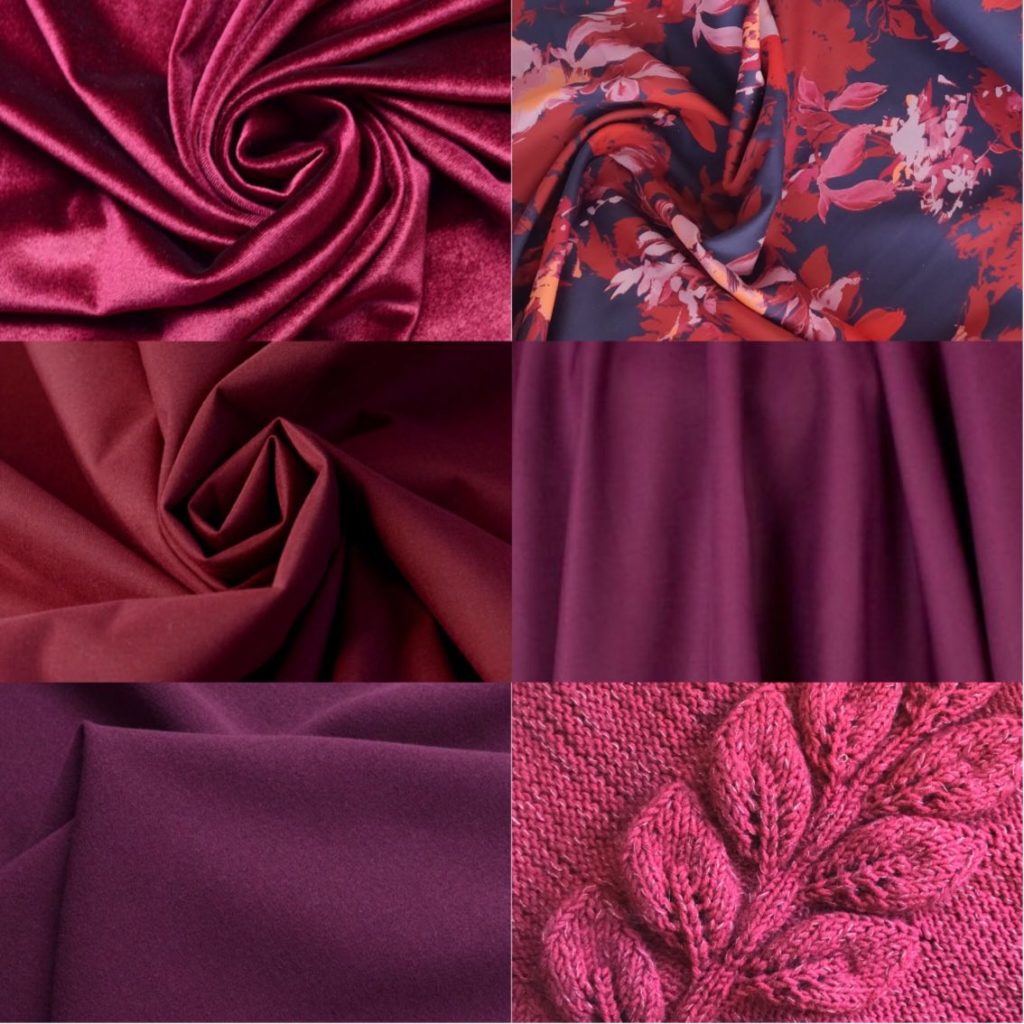 From left to right and top to bottom:
And without further ado, here are my recent makes in this colour schemes.
Yet another Sirocco jumpsuit: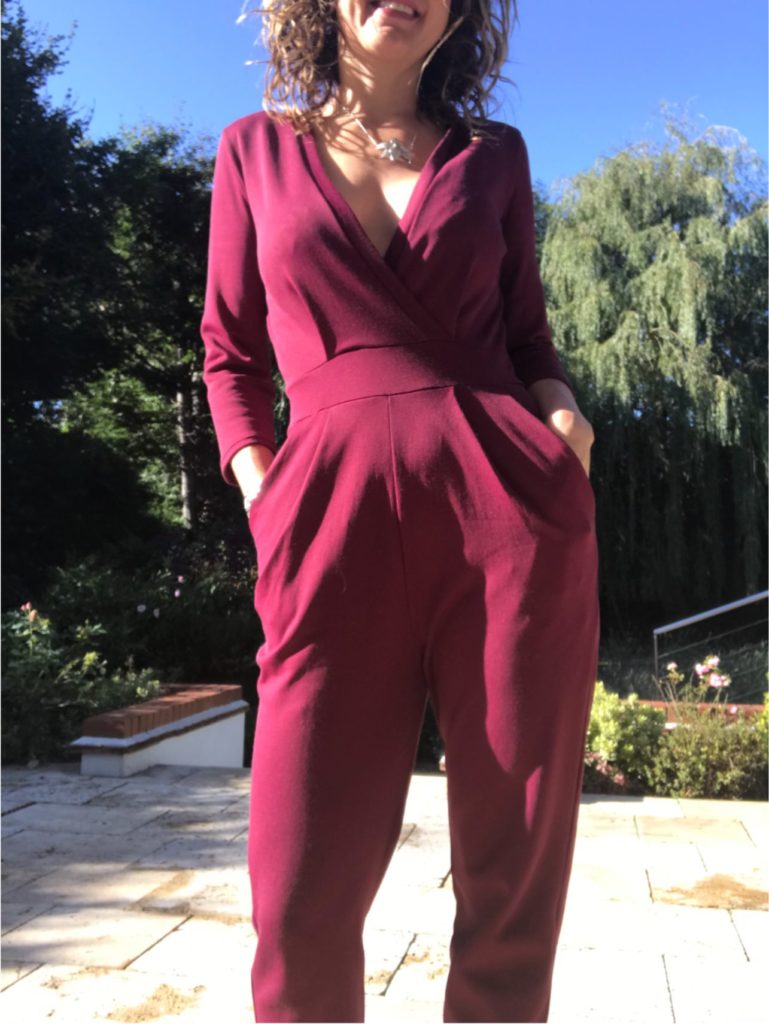 A series of stretch velvet Magnolia dresses: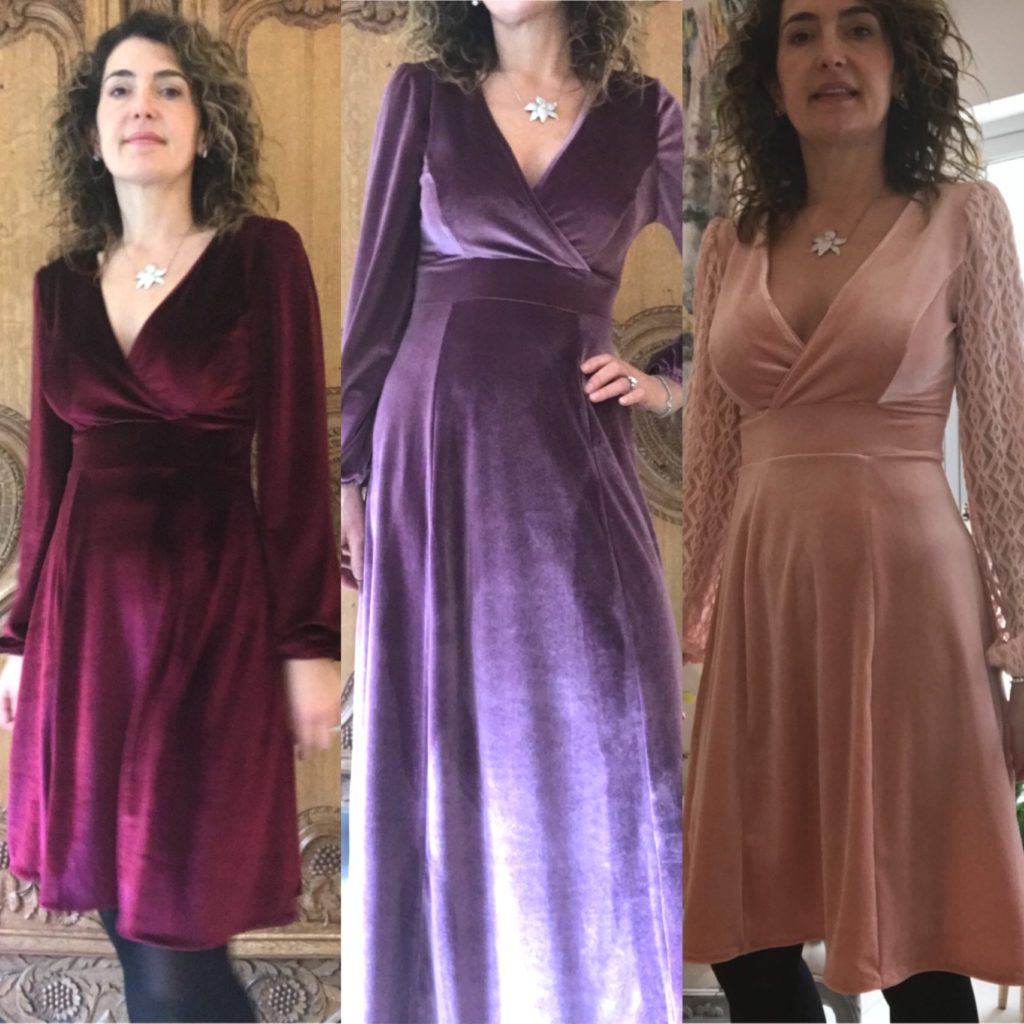 A dress from a mix of the Magnolia dress and the La Boheme skirt: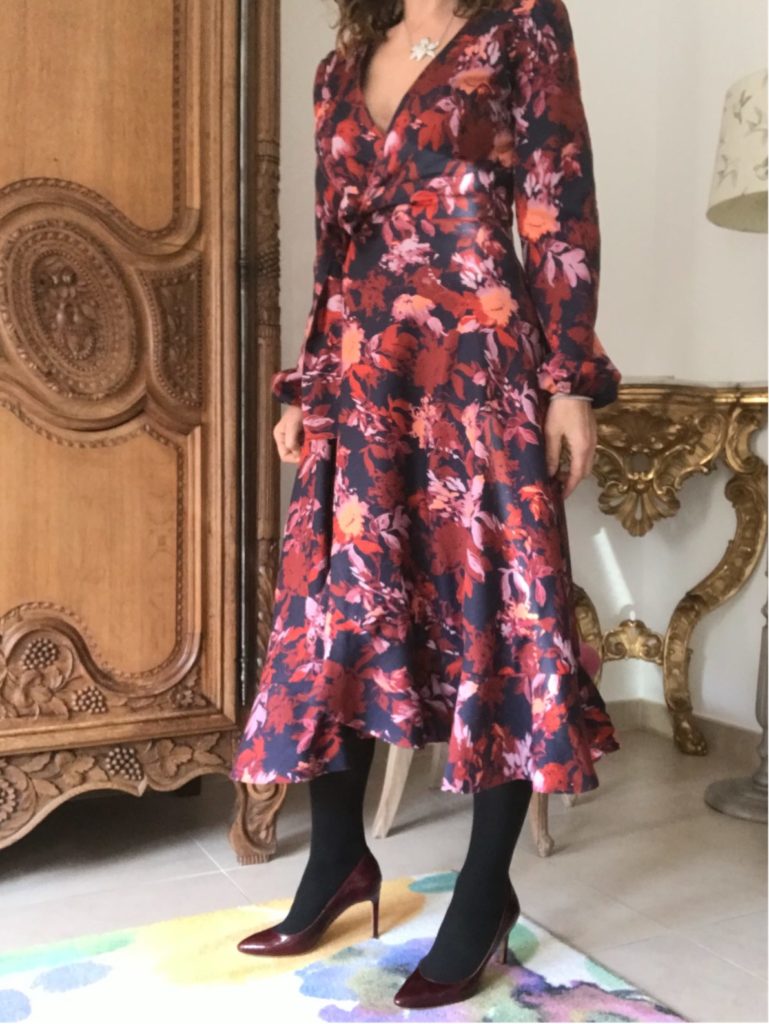 A cute little Ondée top: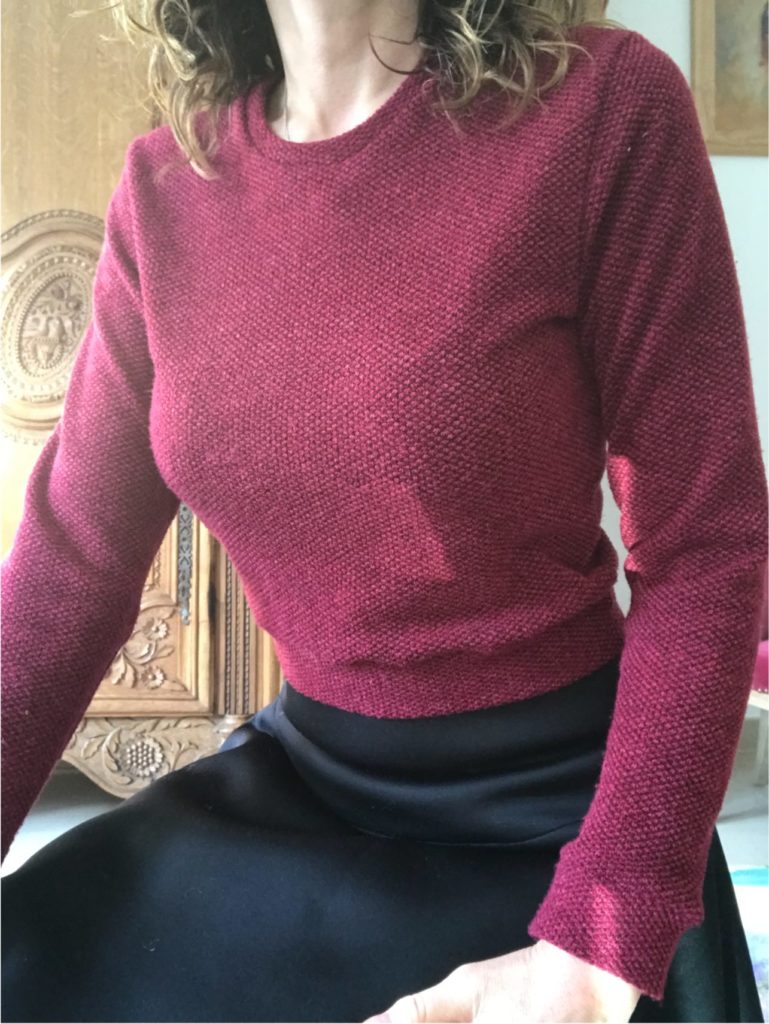 And a self-drafted knitted jumper, still in the making…
More details on most of these projects in forthcoming blog articles, soo, I promise!
---