The Comfiest of Winter Dresses
Not a really sexy title but I just can't hide – I just adore wearing jersey dresses in the winter mainly because that are just so comfortable, a bit like a chich version of pyjamas. That's probably why I've sawn so many in the past! – not far from 10… Just a small sample below: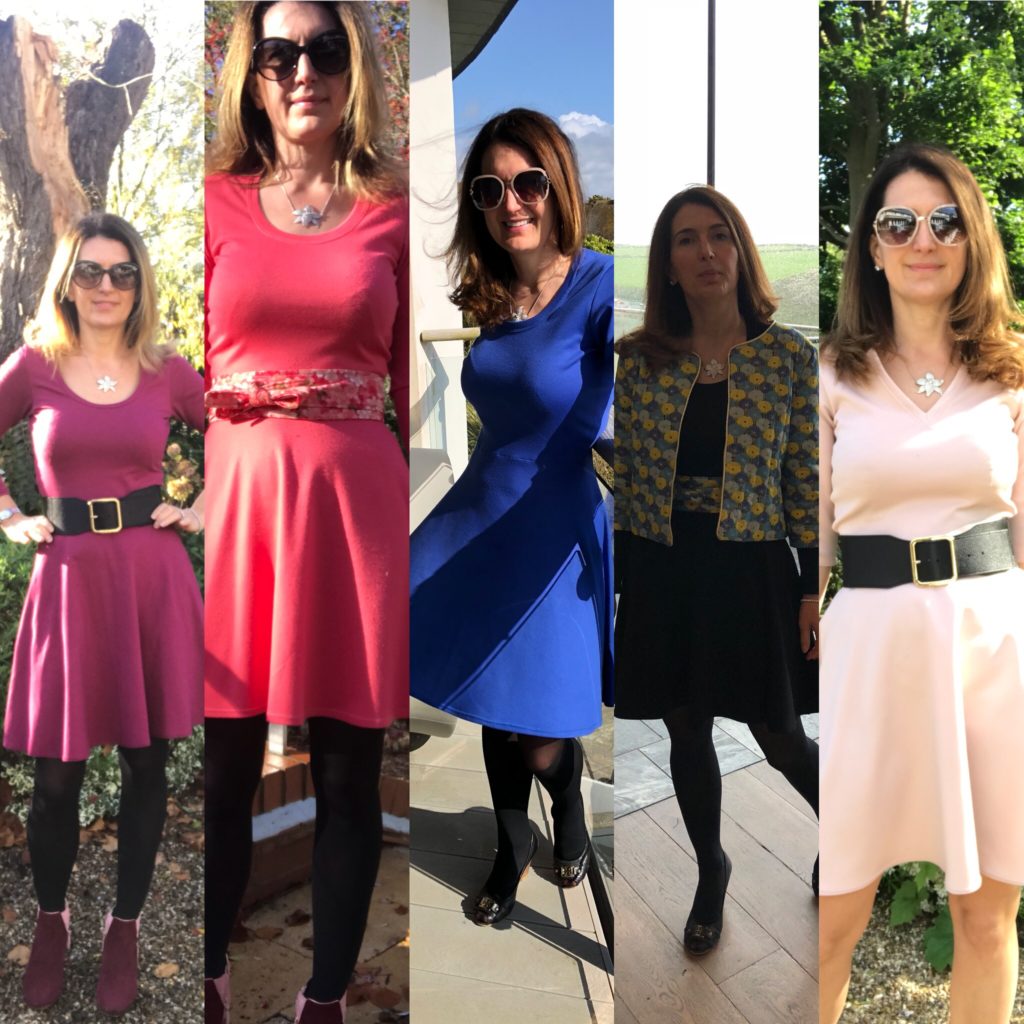 I started my search for a nice jersey dress pattern about three years ago and at the time there weren't many available. I tried Moneta by Colette Patterns, which ticked many boxed: fitted top, plunging neckling but not overly so, swirling skirt. Unfortunately Moneta never worked for me: no matter what size I took, the shoulders were far too wide. No picture to record this failure I'm afraid, it ended up very quickly in the bin…
And then I stumbled accross this dress on Les Lubies de Louise blog and it was love at first sight! Louise had the clever idea to combine the Ondée cropper sweater with the Zéphyr skirt, both by Deer&Doe, to make a dress. Absolute genius!!! It is actually very easy to make, as the patterns combine perfectly with each other. The adjustments I made are the following:
Top: I adjusted it to make it as fitted as possible. The amount of fitting required actually depends on the elasticity of the fabric used, so I've got my adjusted fitted pattern and sometime I need to readjust on the dress, sometimes not.
Sleeves: I love the long version with a narrow wrist, but the three-quarter is a better match with my cropped cardis and jackets. I've never tried the short sleeves as I don't really wear jersey dresses in hot weather.
Neckline: on most of my makes I've actually used the neckline of a third Deer&Doe pattern, the Plantain tee-shirt (free), because it is a bit lower that the Ondee one. I've also used the V-neck of the Zephyr dress but definitely not my best technical achievement, oh well…
Sewing technics: after years of sewing jersey with my sewing machine, I tried with an ovelocker and it's just heaven!!! So so so much quicker! I still make all hems with a double-needle on the sewing machine though, and it takes me ages…
My latest version of the dress was sawn last week and I am in love again!!! After bad experiences with Ponte Roma, with has a perfect weight for this dress but which turns rather flimsy after a few washes, I went for this cotton jersey from The Sweet Mercercie, which I hope will look nice for longer – wait and see… The colour is pinky plum, exactly what I adore this season.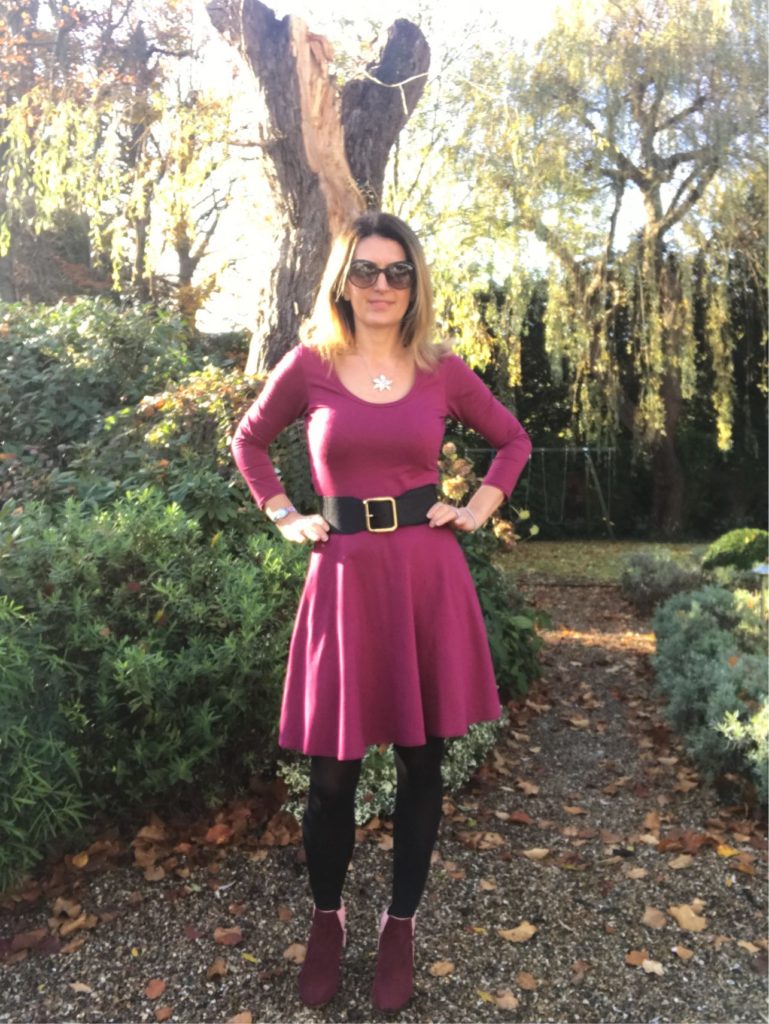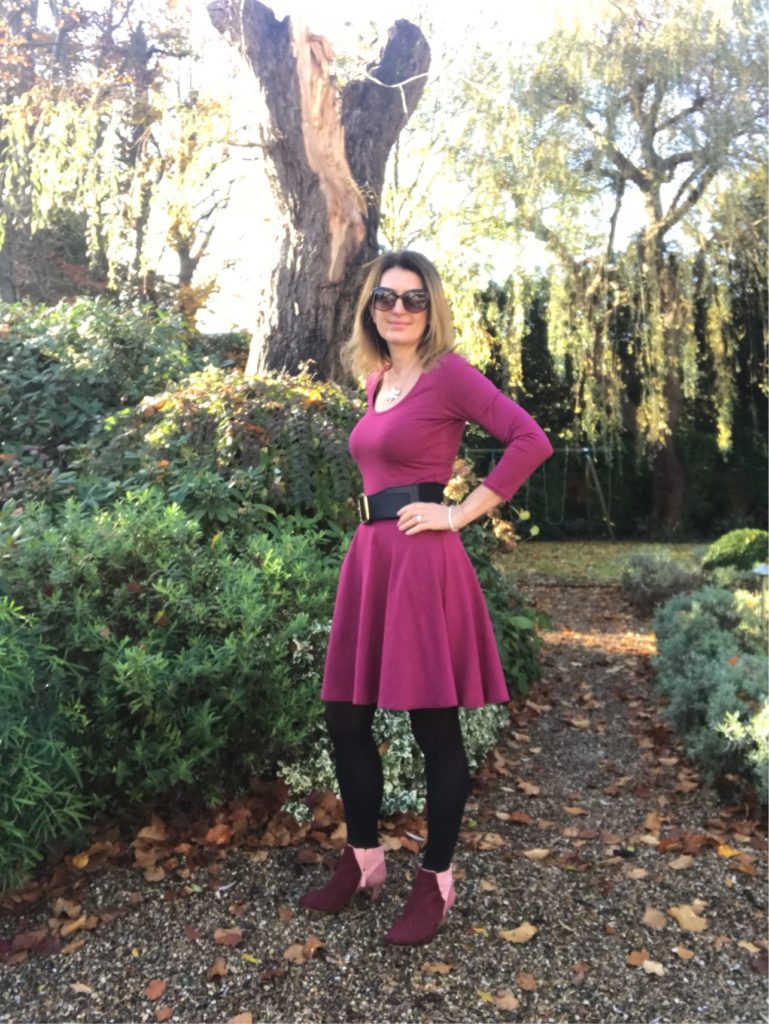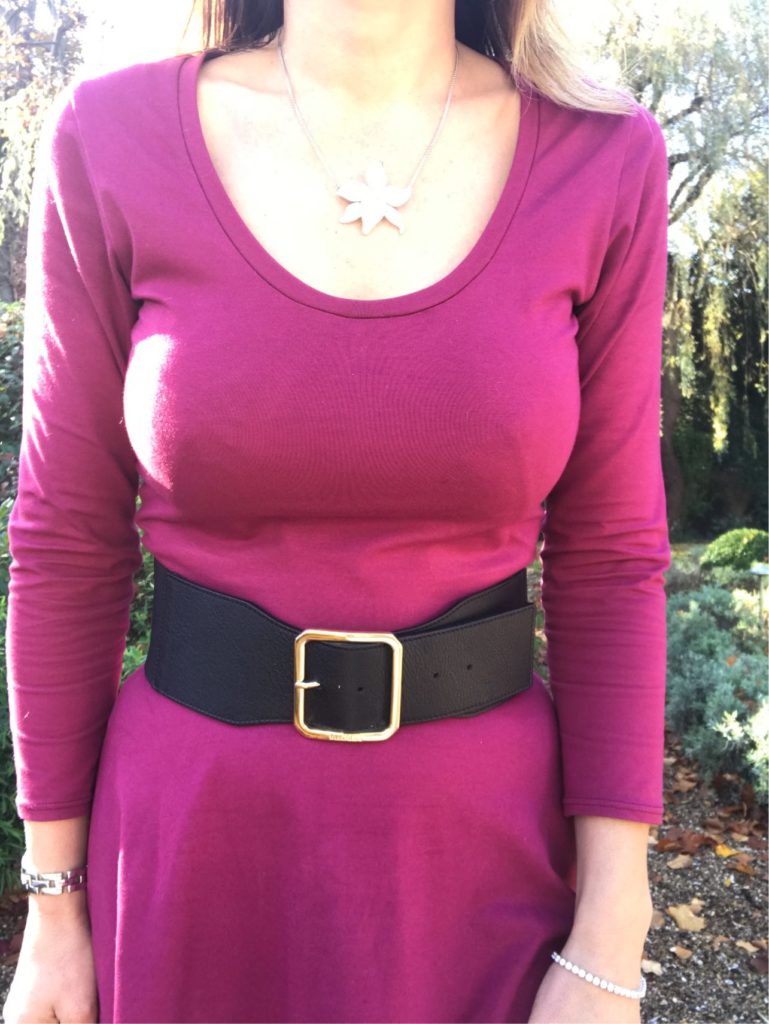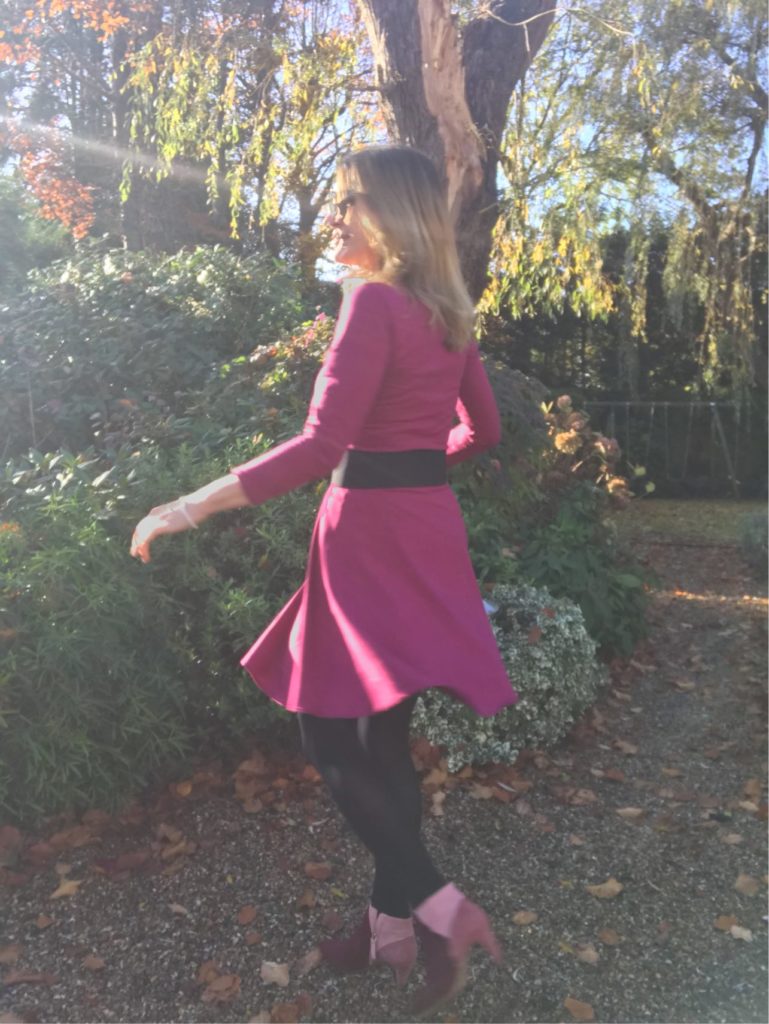 Appart from how comfortable these jersey dresses are, I love their versatility: they can be worn on their own but also with belts, cardis, jumpers, jackets. Mix and match is the order of play. Here are a few pictures of those different combinations – the cropped a cardis are from Boden and the jackets are Bernadette from Republique du Chiffon.
Belted: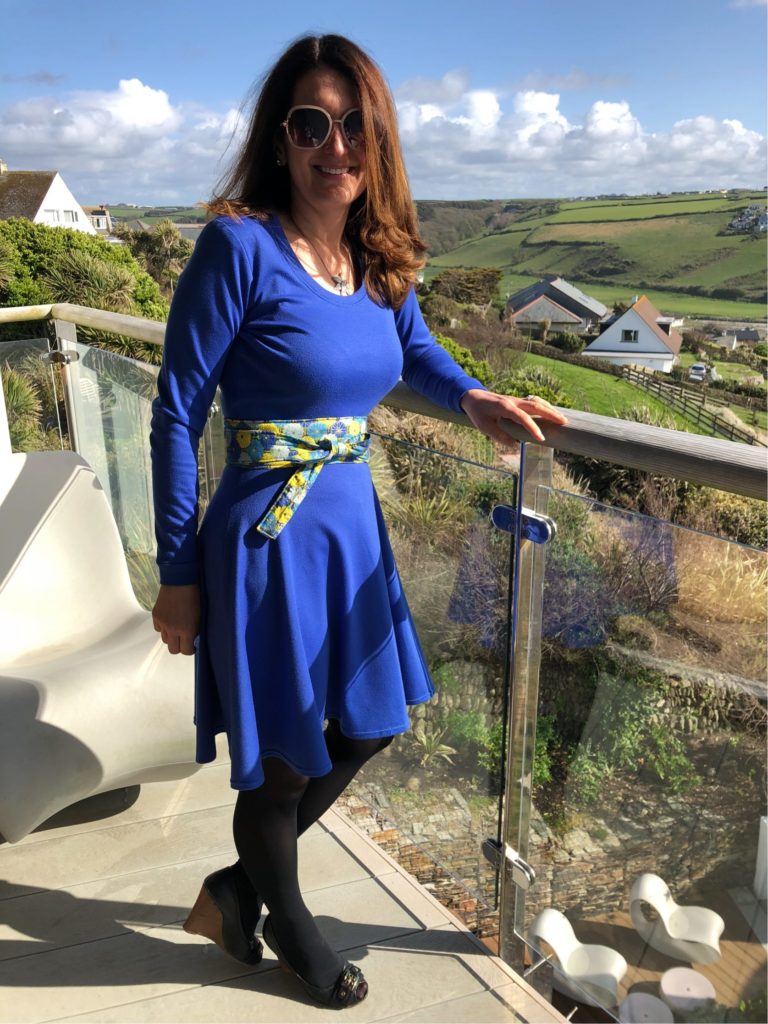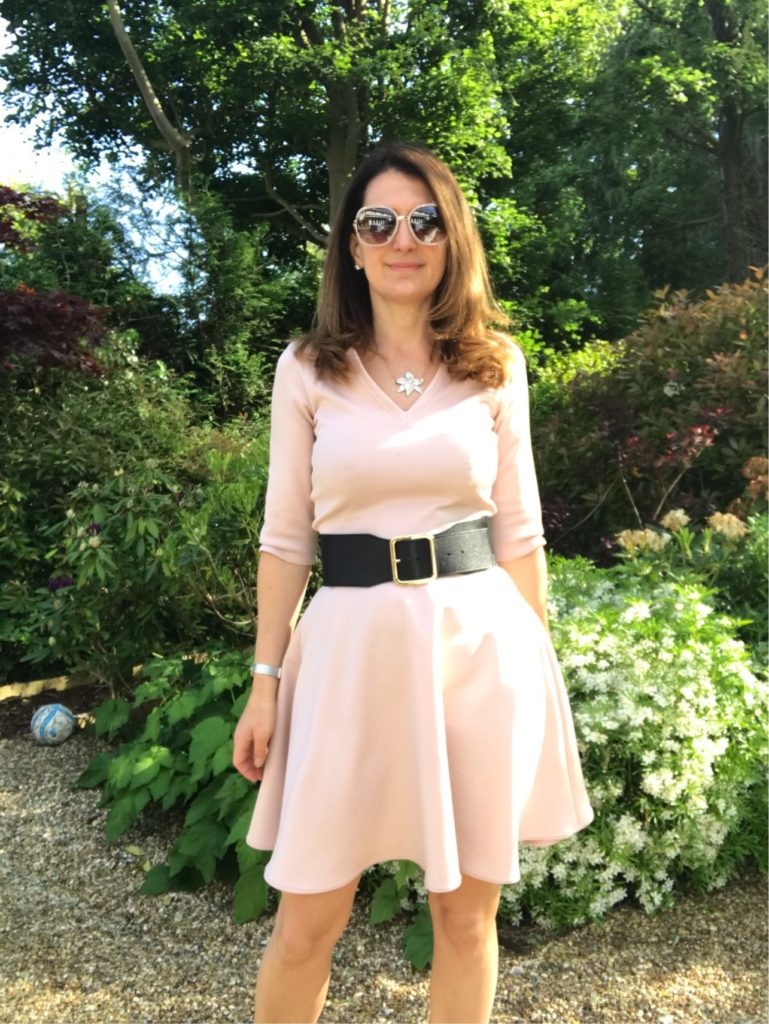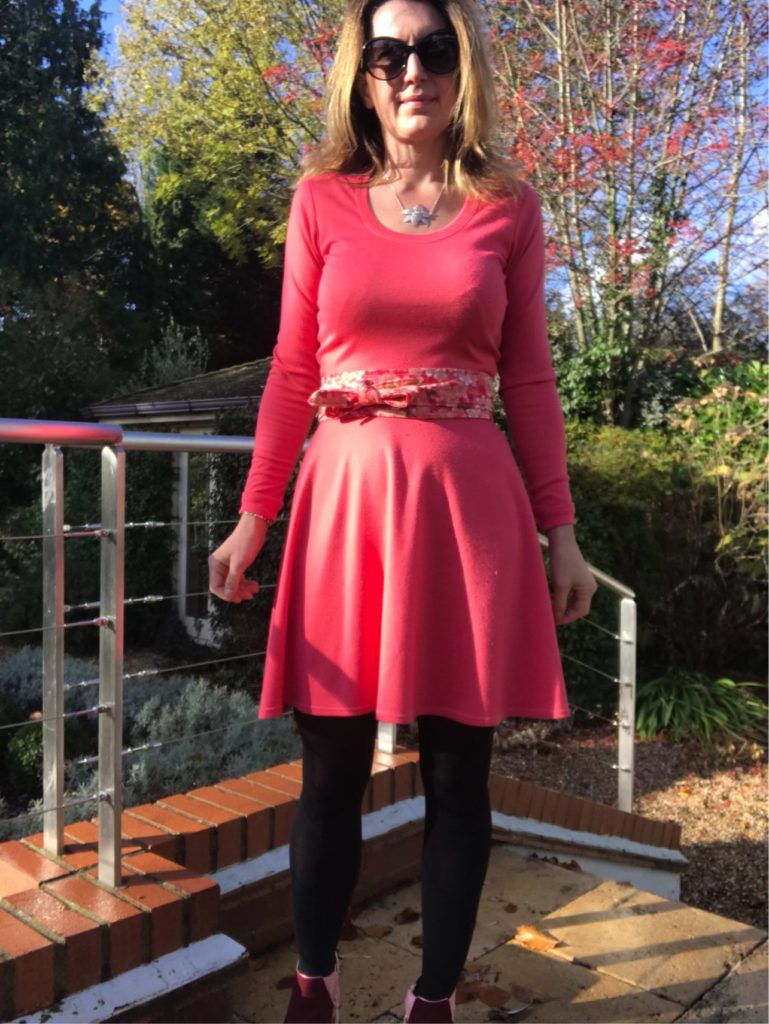 With a cropped cardi: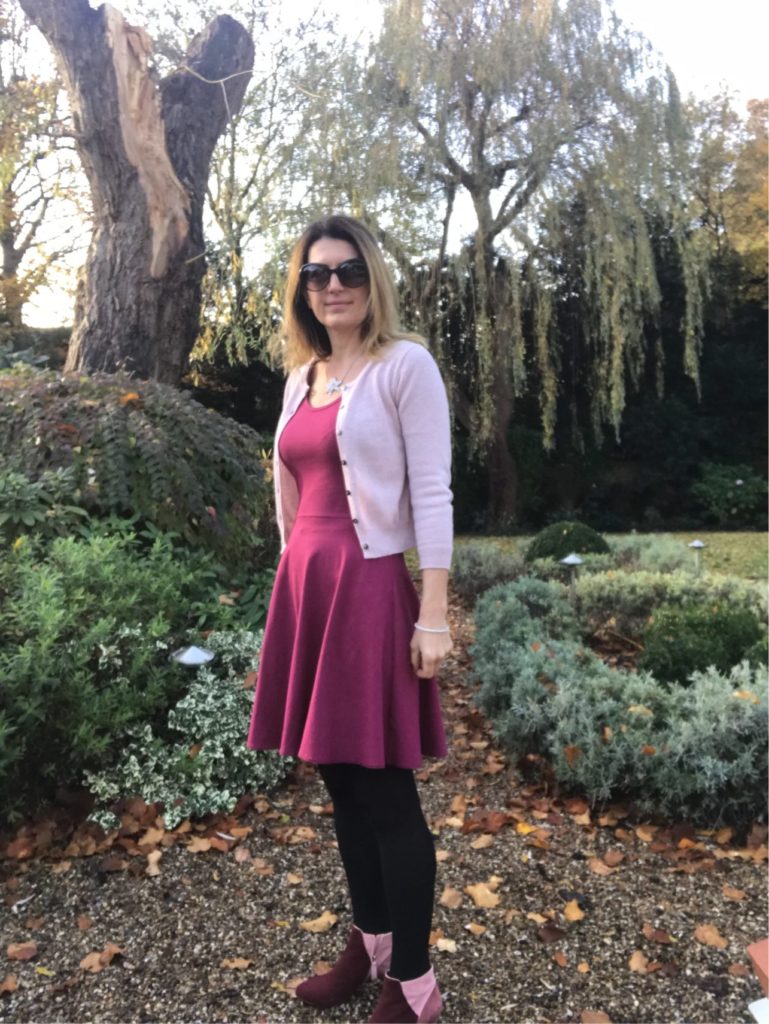 With a matching Bernadette jacket: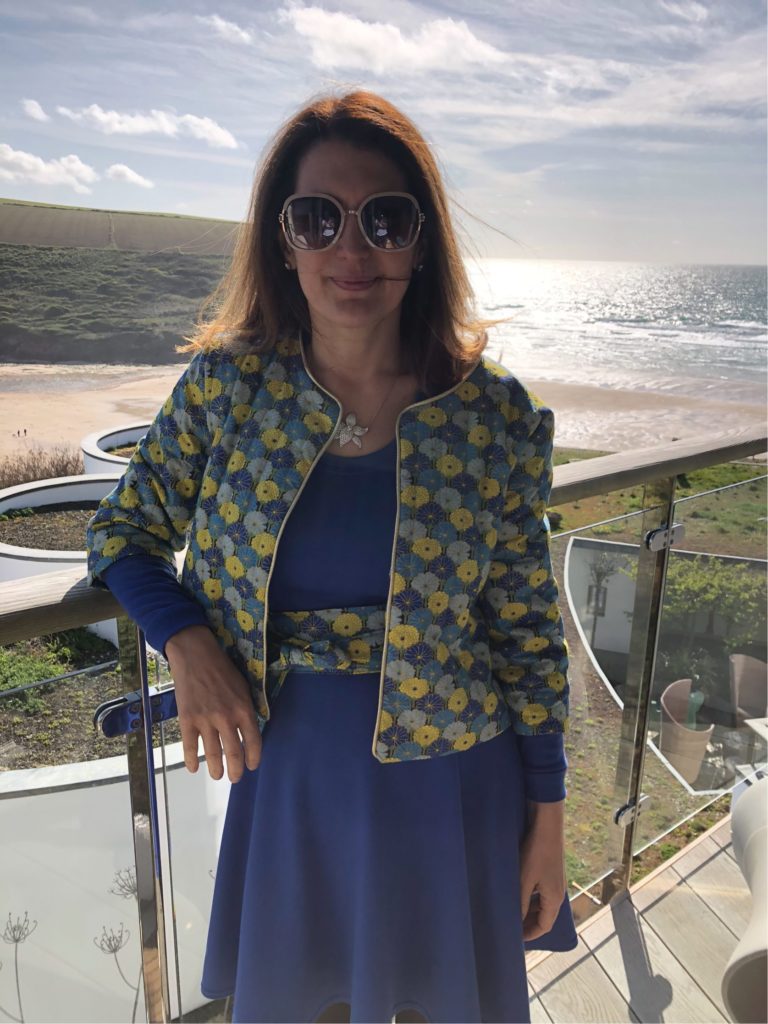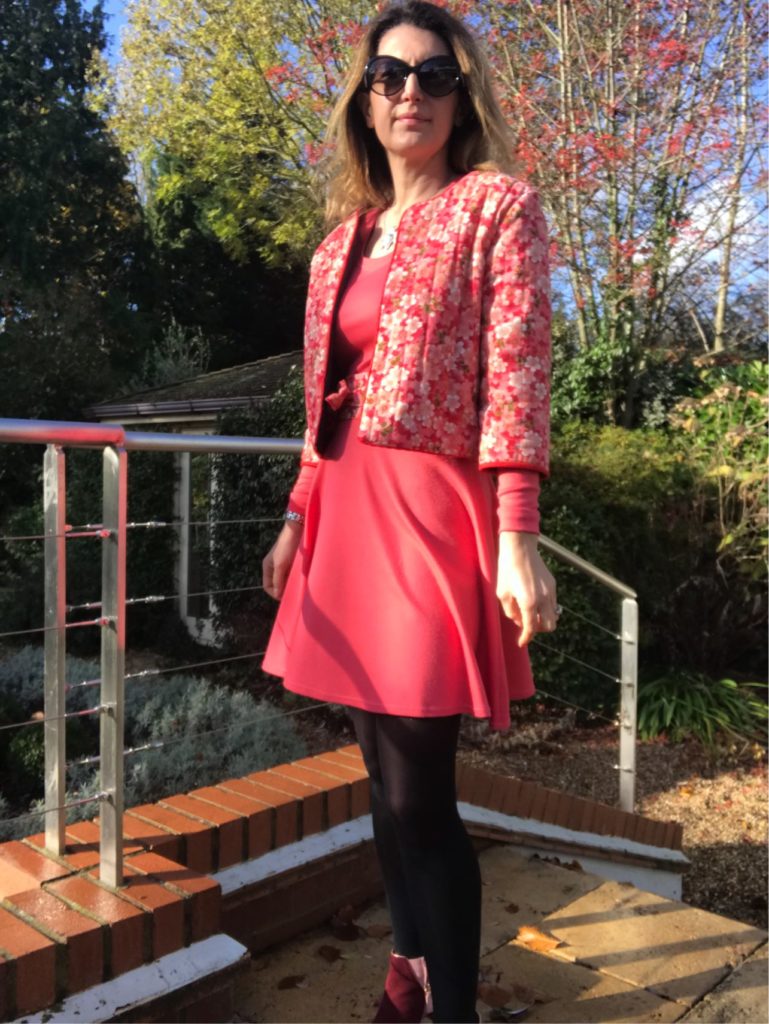 Endless possibilities! (well, especially if you've sewn the same dress in all colours ot the rainbow).
---
In summary:
Pattern: a combination of the Ondée cropper sweater, the Zéphyr skirt the Plantain tee-shirt neckline, all by Deer&Doe
Fabric: any mid-weight jersey will do, my latest plum version is in this cotton jersey from The Sweet Mercercie. I've done many version in Ponte Roma but have been very disppointed by the quality after a few washes.
Sewing difficulty: very easy, the hardest part for me is the double-needle hemming. This dress definitely convinced me of the usefulness of an overlocker though, it saves an immense amount of time!
How much do I love it? Do you need to ask?
---
---