Ruffles Addiction
Although I wanted to sew something else, I just didn't manage… I am definitely having a love affair with ruffles this year. I spent all summer adding them at the bottom of my dresses (as can be seen here), and all autumn at the top. Compulsive obsessive?
This time I tried to at least change the pattern used, instead of sewing yet another V-collar ruffled dresses (which I discussed here). I therefore got my Magellan blouse pattern out… and then neverthless reverted to my favourite… Oh well… Here it is: after the black and the pink versions, here come the blue one!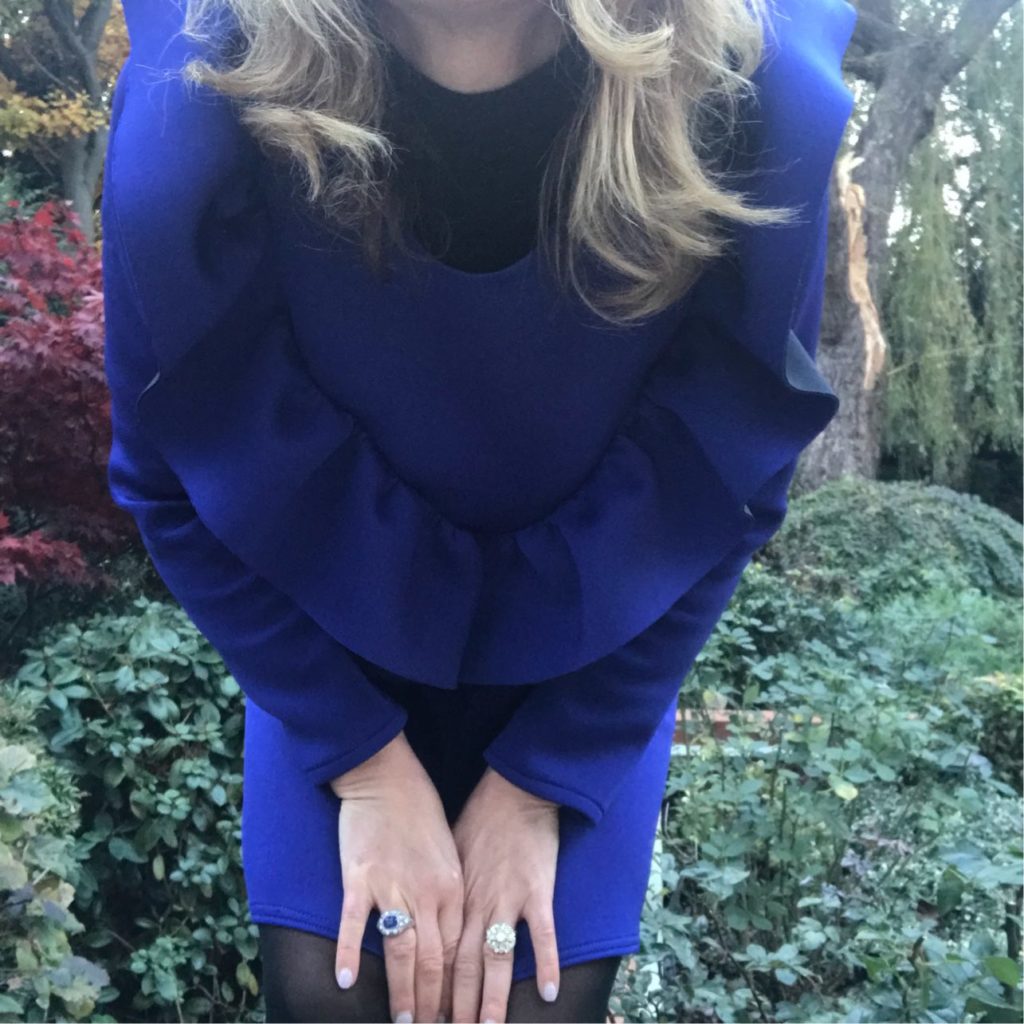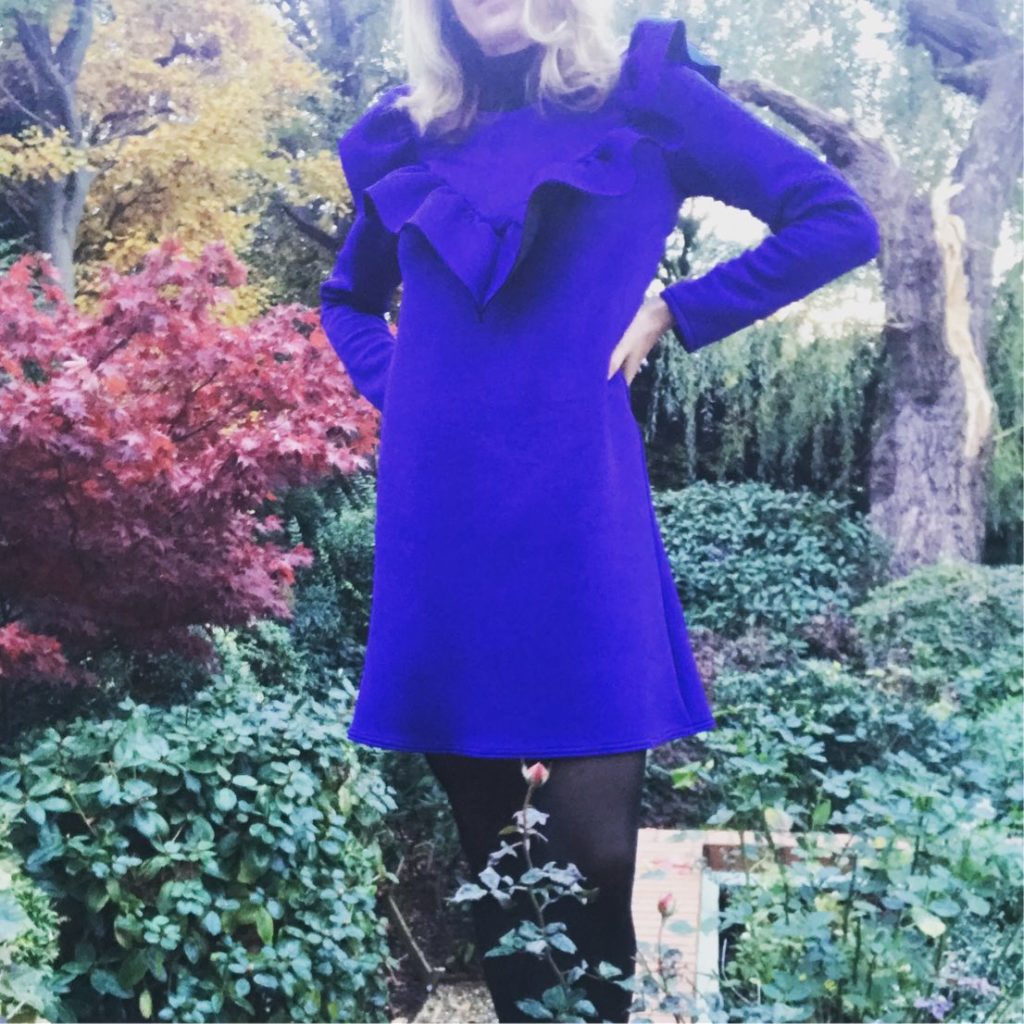 But enough is enough, let's move to Magellan now! I ordered the pattern this spring, with the firm intention to sew (and wear) more separates, instead of focussing obsessively on dresses! After sewing two great Delphine & Morrissette blouses which were nevertheless never worn, I decided to give up. That is, until I realised that a blouse pattern is very easily convertible into a dress! Yes I know it took all this time…
I made the following changes to the Magellan pattern, to make it suit my taste:
I doubled the width of the ruffle, to make it…well, ruffly! I definitely prefer large ruflfles to small ones;
I made the shape of the blouse more triangular;
I lenghtened the blouse to 65cm below the armpit, this results in quite a short dress (on my strandard) but given the shape I think it needs to be short;
And that's it! Nothing hugely complicated.
The pattern itself is quite straightforward, you just need to be patient while ruffling as there is a lot to be done. The method indicated by Marie is the one I always use but I'm not sure it's the quickest – sewing two line on a long stich and pulling on them. Any suggestions welcome!
Fabric-wise, more powder-pink I'm afraid. This one is a scuba crepe from The Sweet Mercerie (here), beautiful and which does not fray so no overcasting required, hurrah!
And here is the dress, all angles covered.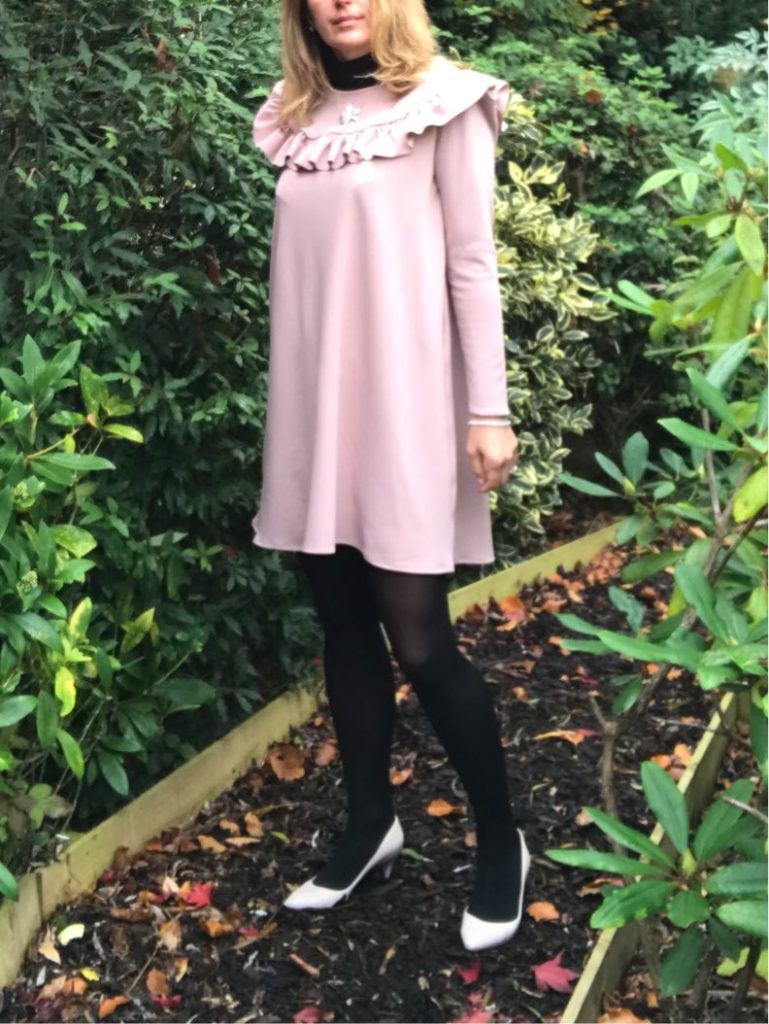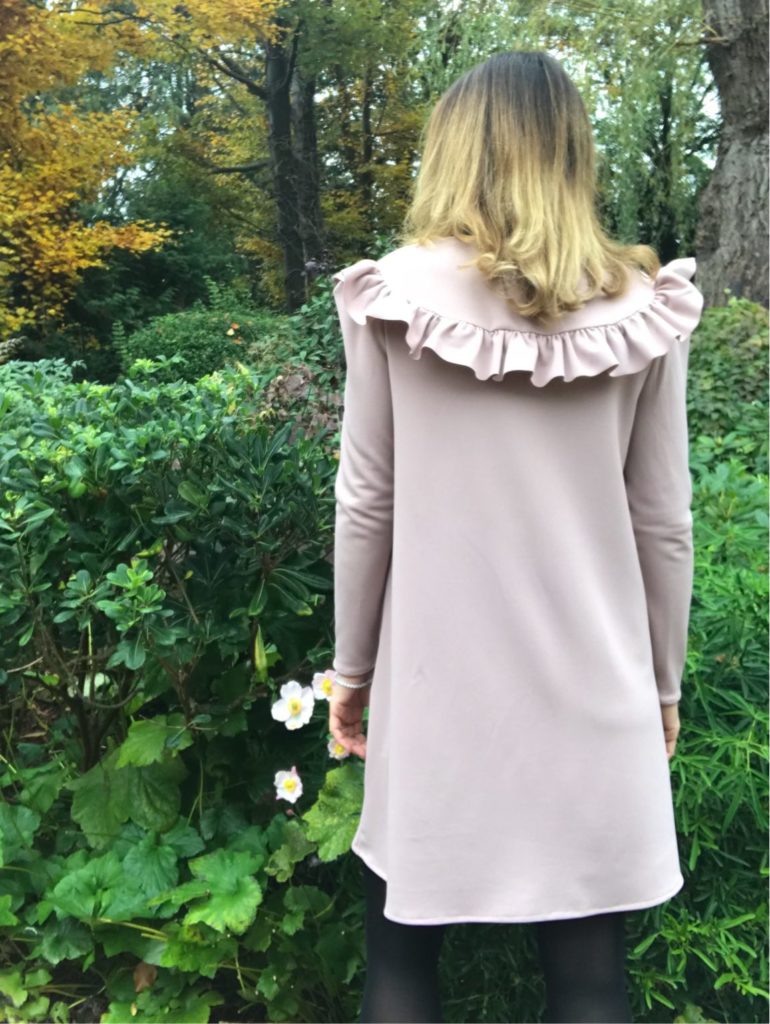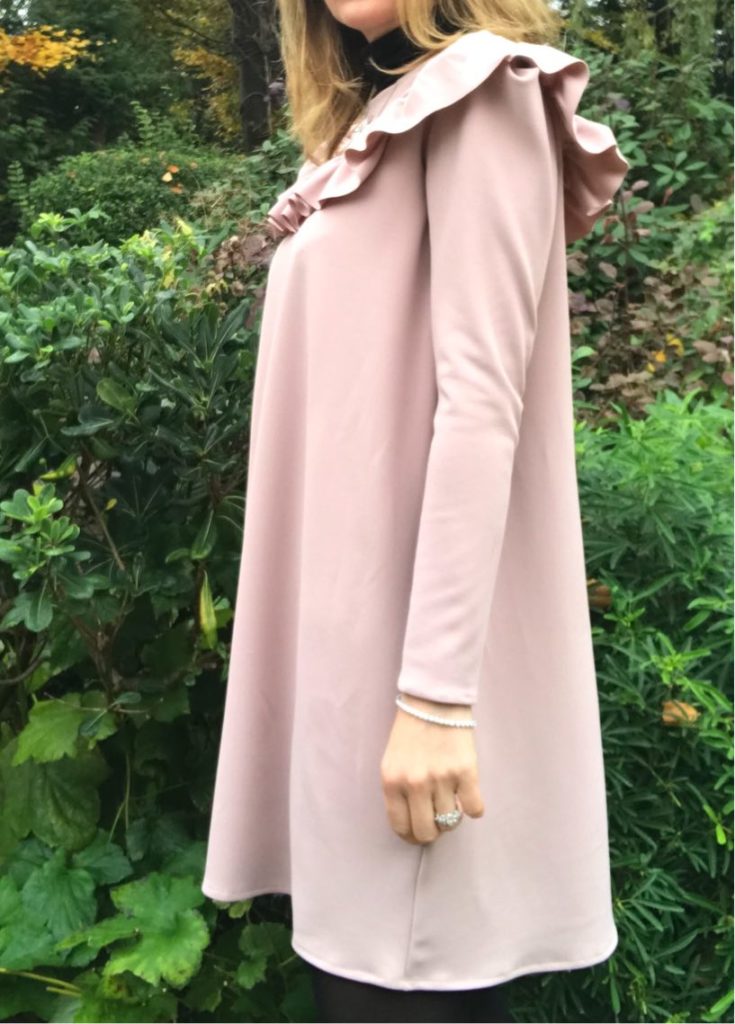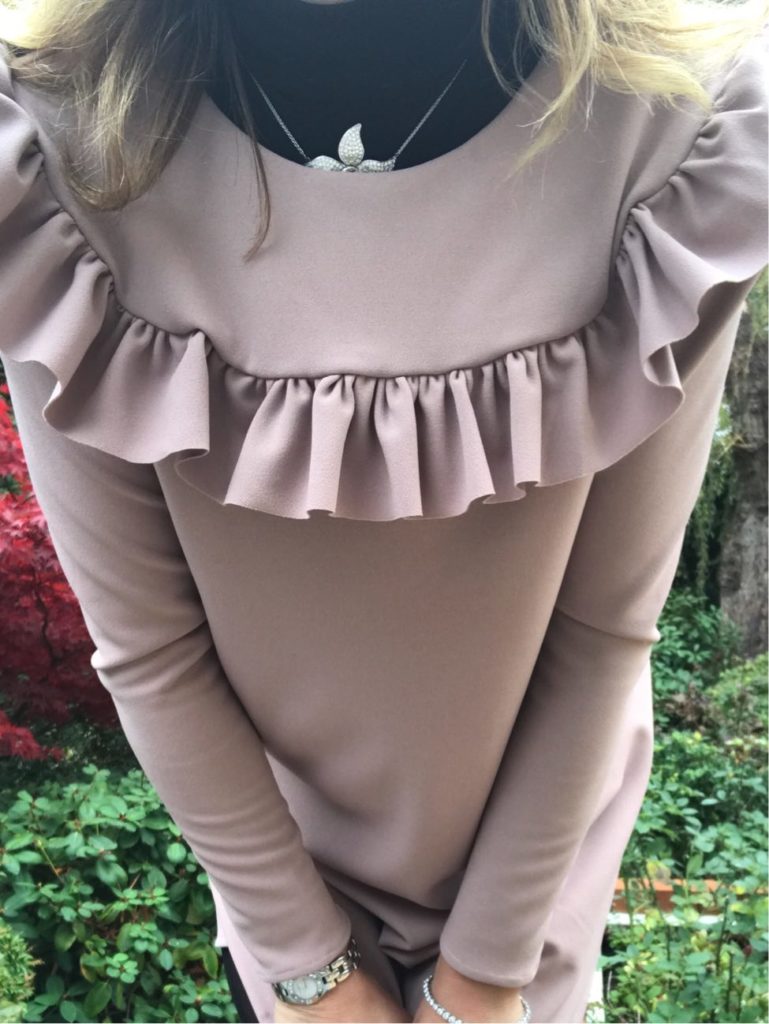 ---
In Summary:
Pattern: Aime Comme Magellan byAime Comme Marie
Fabric: scuba crepe from The Sweet Mercerie

How difficult? Very easy but you need to be VERY patient ruffling the ruffle…
Love factor? I live it a lot but not as much as the V-collar ruffle dress!
---
---