My Girls' Citronille Handmade Wardrobe
As my regular readers will by now have understood, I am a complete Citronille addict! As a result, my girls have been amply supplied with Citronille summer dresses, mainly in Liberty fabric, over the past few years. Here is a review of what they've been wearing this year (probably our last year of Liberty outfits, as they enter teenagerhood… bouhouhouh…).
Among the wide Citronille pattern selection, I mostly sew girls' dresses (oups, let's just not mention my Balthazar addiction here…). I find the Citronille dress patterns particularly appropriate for pre-teenager girls, as they are classical but not overly so, adjusted but not too much for a changing body, confortable for active kids. What more to say?
I have intensively used the book "Les Nouveaux Intemporels pour Enfants ". All patterns are very straightforward technically and the size fit is perfect (I use the same sizes that I would buy in shops). So from this book, the girls' (extensive) wardrobe includes:
the little dress with ruffled sleeves, #1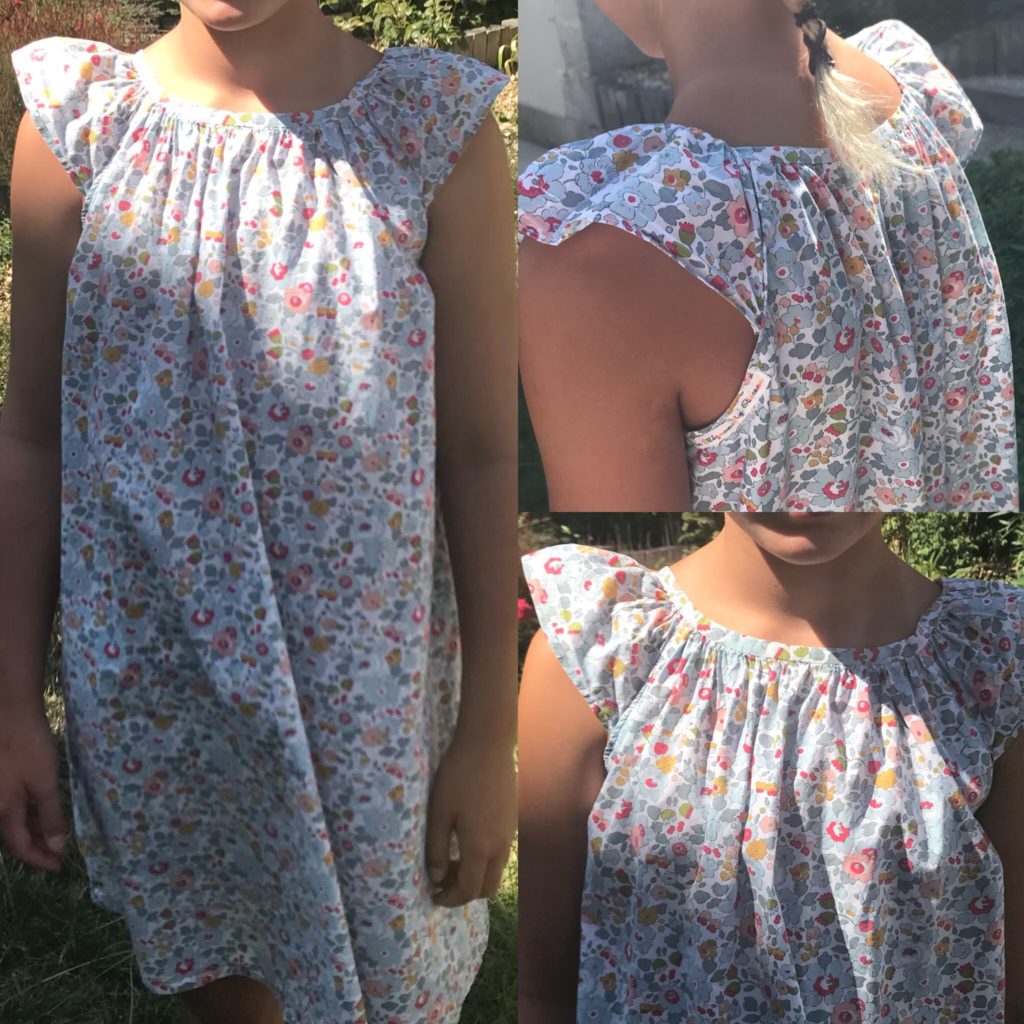 the little dress with ruffled sleeves, #2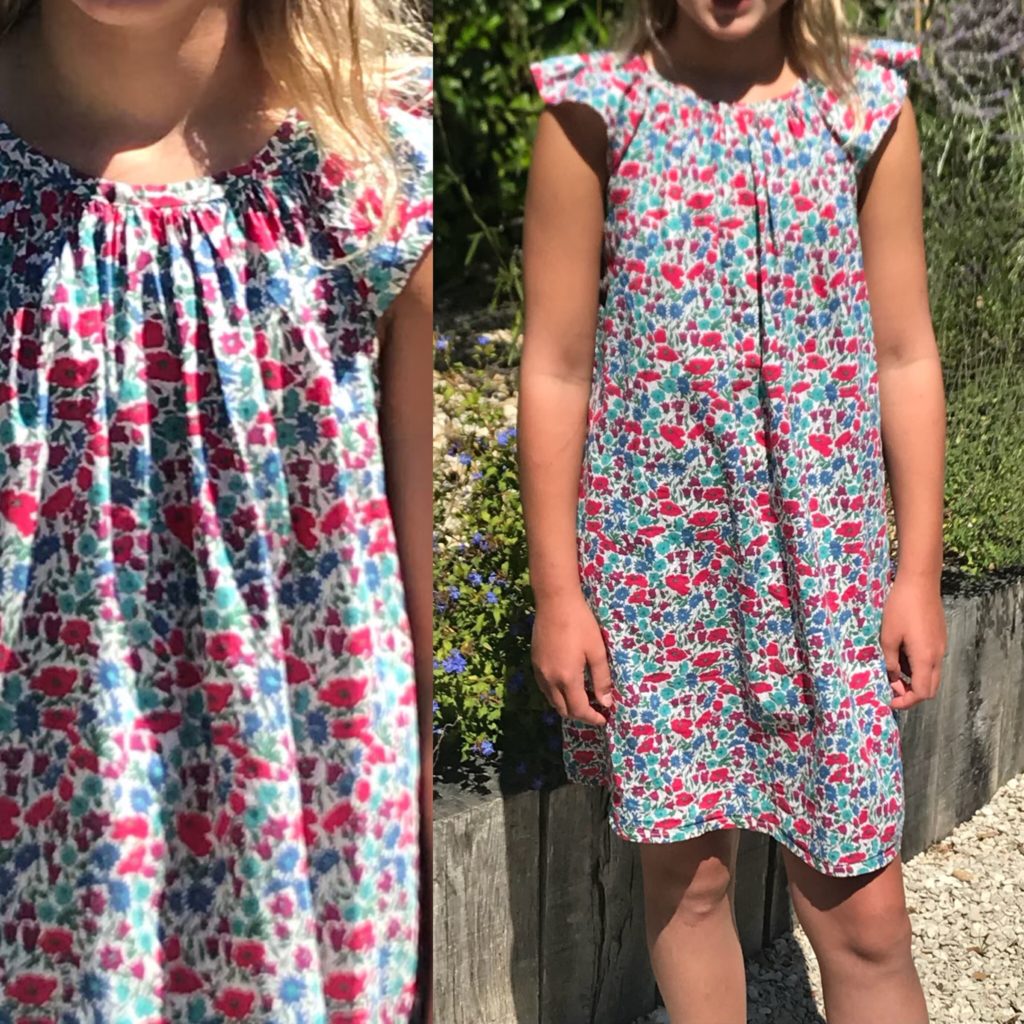 the little dress with a ruffled collar, #1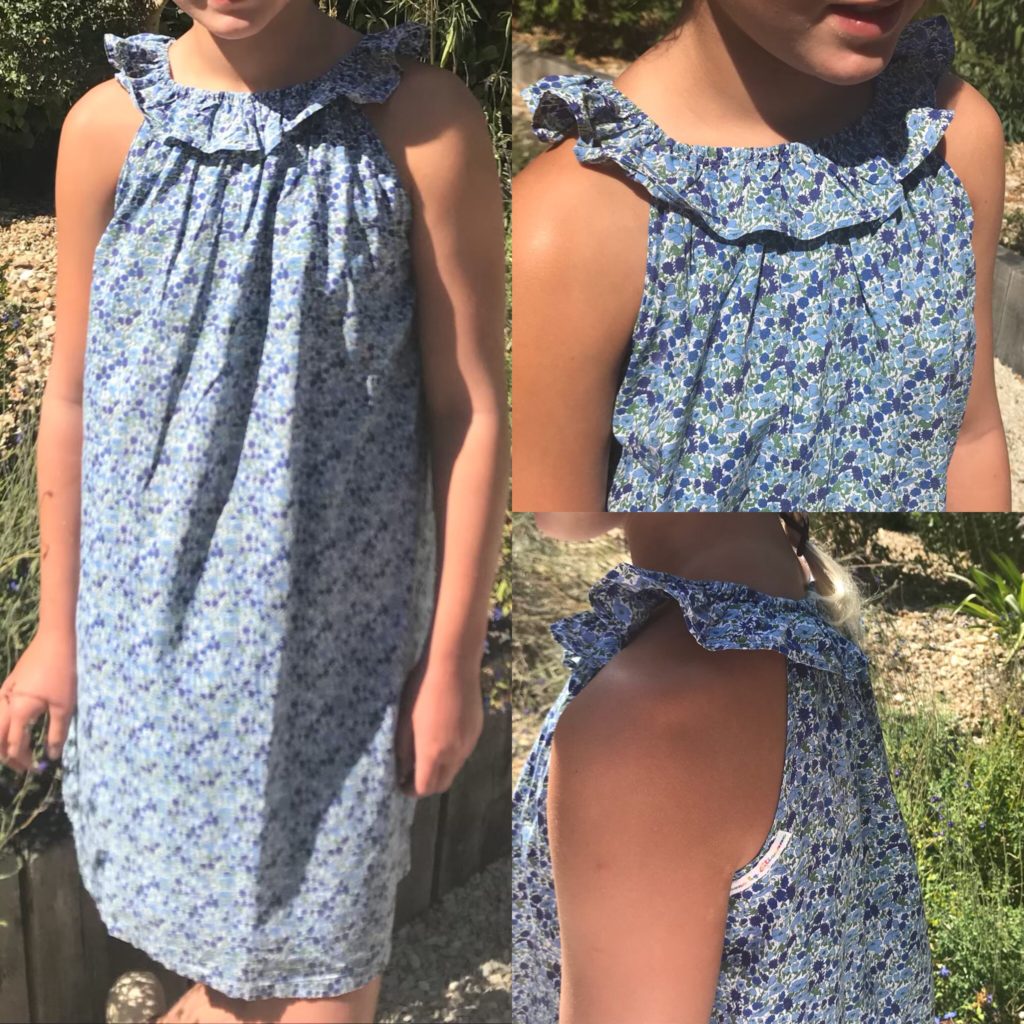 the little dress with a ruffled collar, #2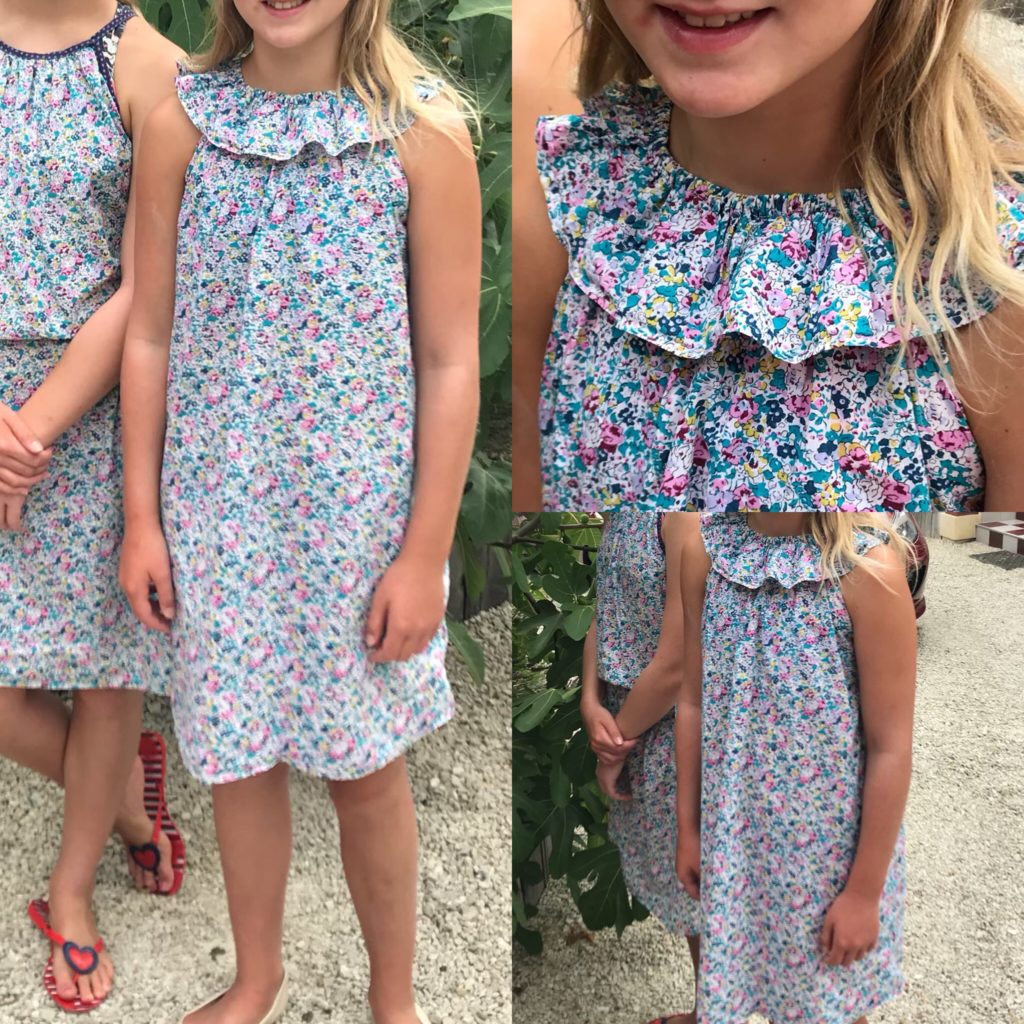 and not in pictures unfortunatley, many shirt versions of each! Oh, and this one is not a dress but I do have pictures so let's indulge!
the little lady's bag, bananas and japanese versions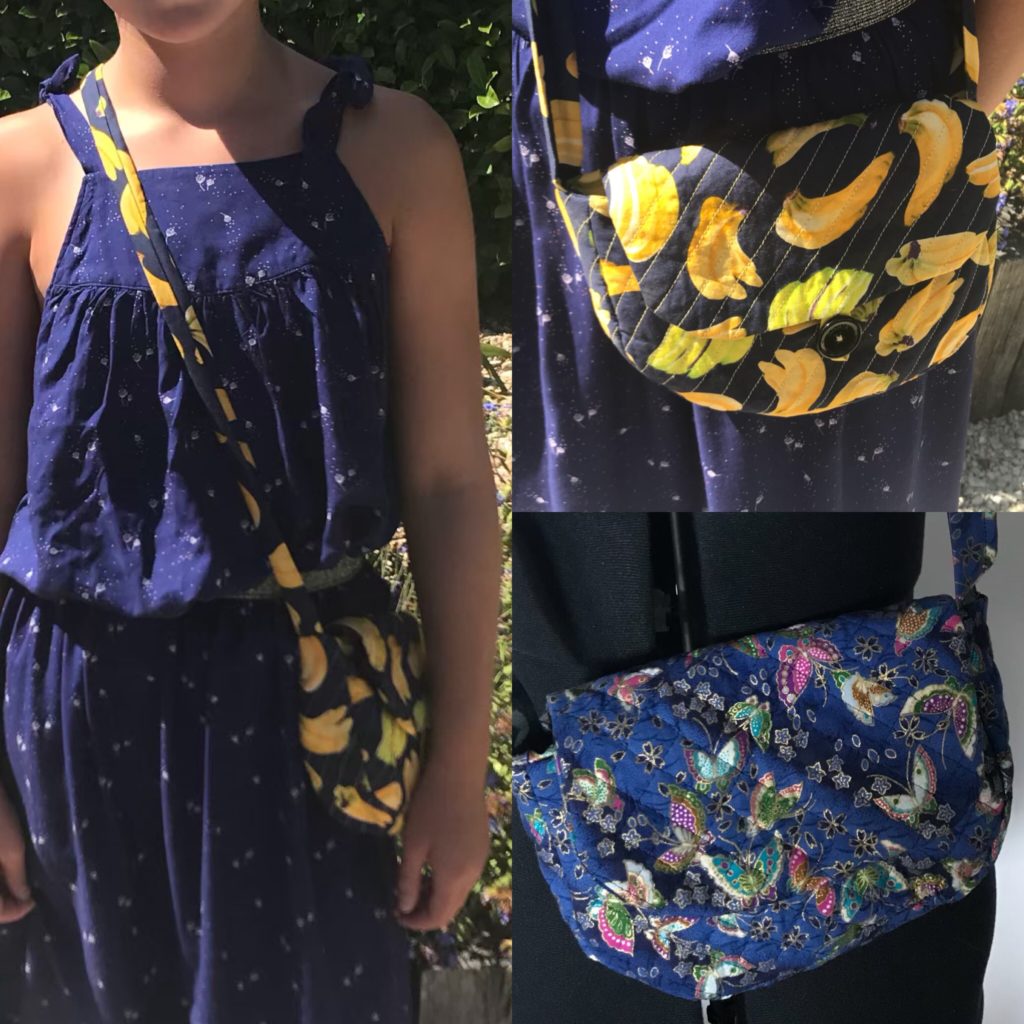 Of course, I have also been sewing from individual Citronille patterns – why not? From these, we have:
the Albertine dress, hacked to make it sleeveless, as explained here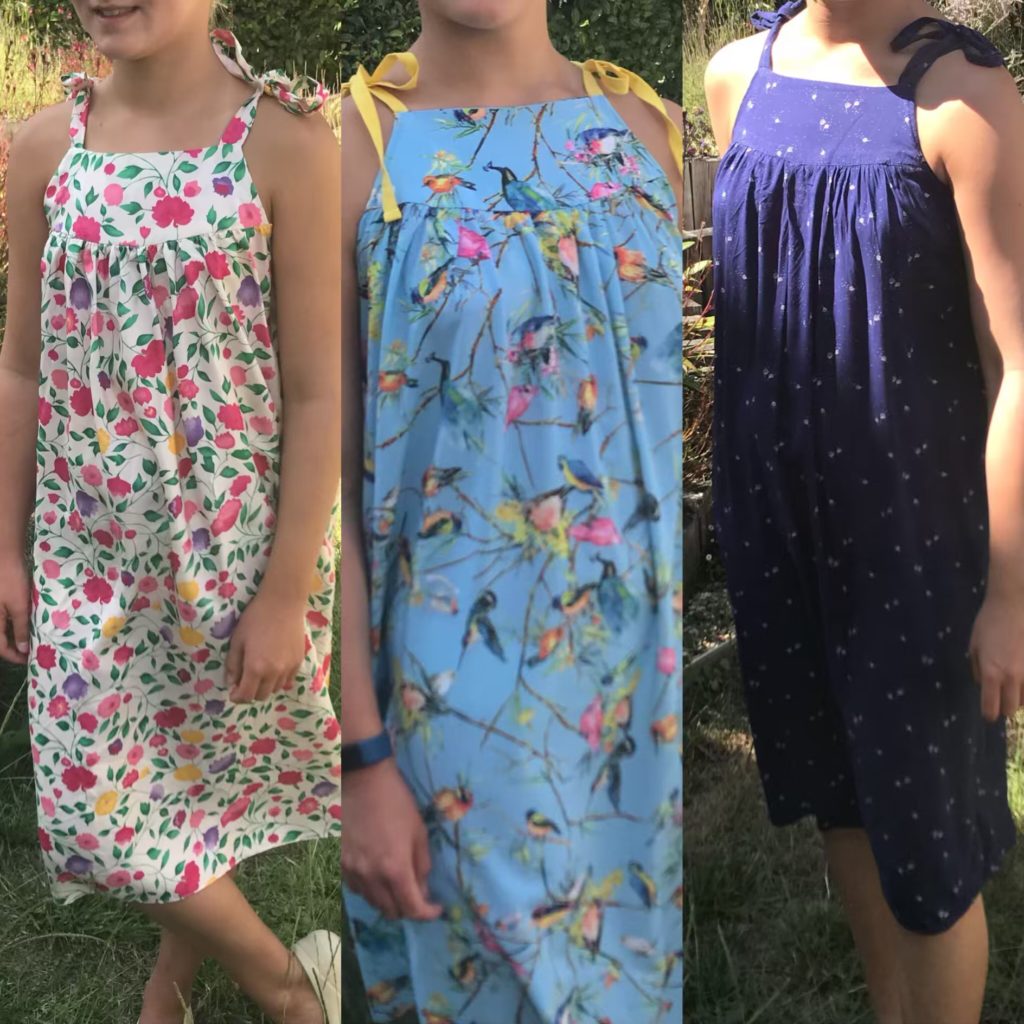 the Solange dress, quite disappointing size-wise (I had to sew a size 16yo for my 12yo, unheard of!)
and the Primerose dress, perfectly sized and straightforward, and so pretty with it buttonned collar!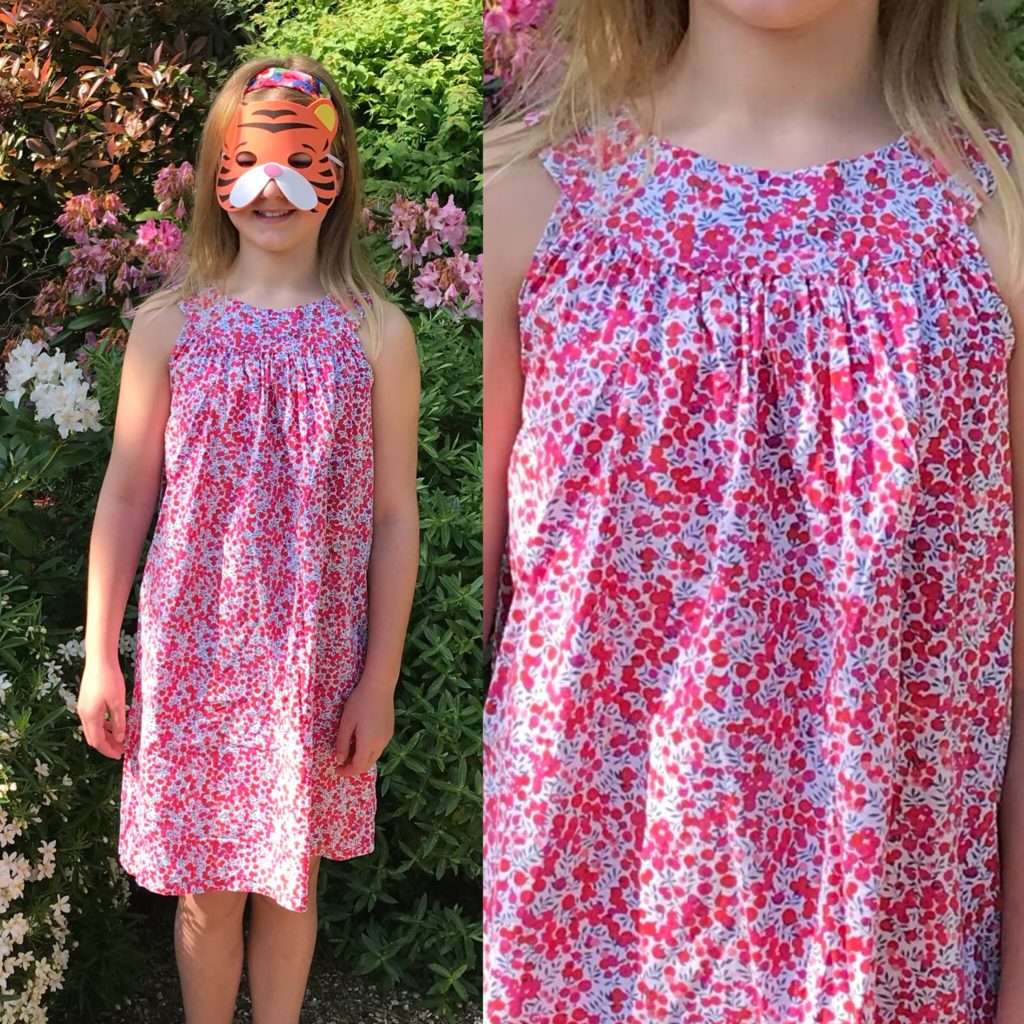 So now it's time to start sewing the girlls' handmade automn wardrobe! (along with mine of course…)
---