Hacking the Albertine Pattern into a Summer Dress
What about some easy sewing for girls – small and big? Albertine is a dress pattern by Citronille which I started sewing for my girls and myself a few years ago in its original version with sleeves; but which I quickly hacked into a sleeveless version, perfect as a summer dress or as a nightie. And as ever, I have sewn… well, quite a few of them…
The pattern is very simple, with only a few pieces: 2 sleeves, 2 skirts and 2 pieces and their linings for the top. The main difficulty lies in assembling the sleeves to the body, as they are gathered with elastics – nothing hugely complicated but you need to be a bit meticulous.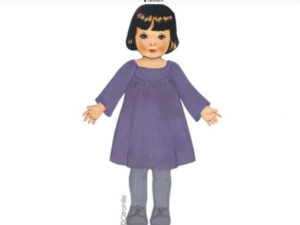 Adding to this the fact that the collar is far too low for winter, it quickly occured to me that the sleeves wheren't a necessity! I replaced them with straps and … abracadabra, it became the ultimate summer dress!
Here are a few pictures of our collection for this summer – I find this is such a perfect dress for early teenager girls that I slightly went crazy in my production… If you're careful you'll even see an Albertine shirt within these pictures.
---