I will have more cherries please!
This post is also available in: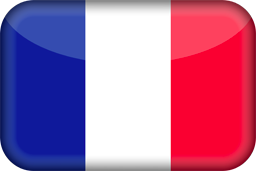 Français (French)
When spring approaches, I develop serious wardrobe mono-obsessions: last year I wanted to fill my wardrobe with Japanese cherry blossoms; this year it's fruits... So when I saw this amazing cherry fabric on the Croftmill website, I took it as a sign that is was time to start working on my fruit Spring collection…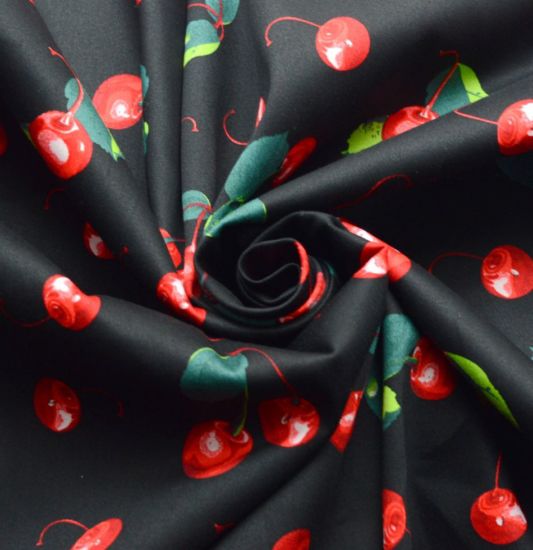 My fruit obsession actually started a few year ago with lemons, after seeing this Dolce & Gabbana dress, itself part of a wider fruit collection.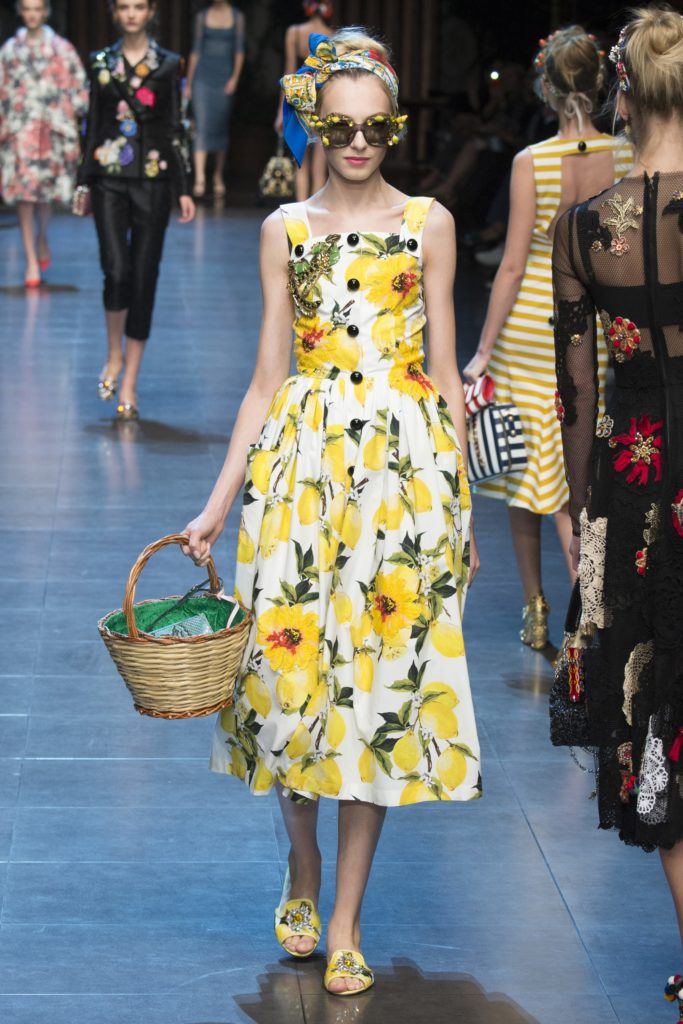 After many months (years) of searching, I have managed to accumulate a pretty decent stock of fruit fabrics, internationally sourced (!!!):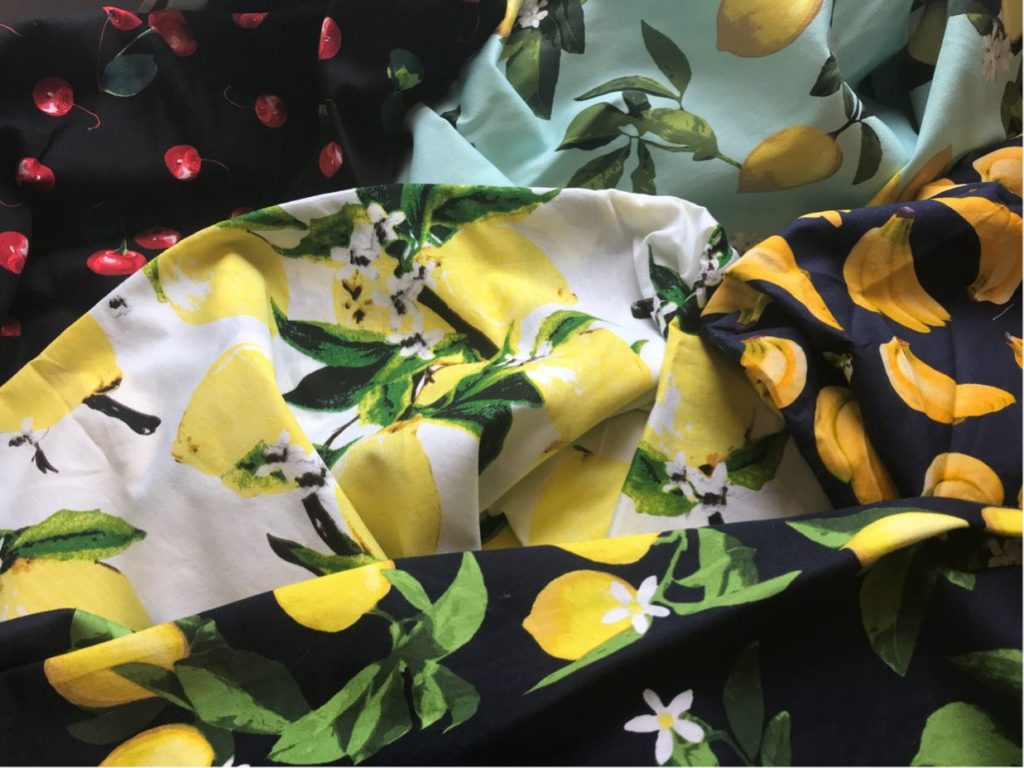 Although my most recent purchase, the cherries were the first to go into a dress, as I find that a black background is more appropriate for the transition from winter to spring.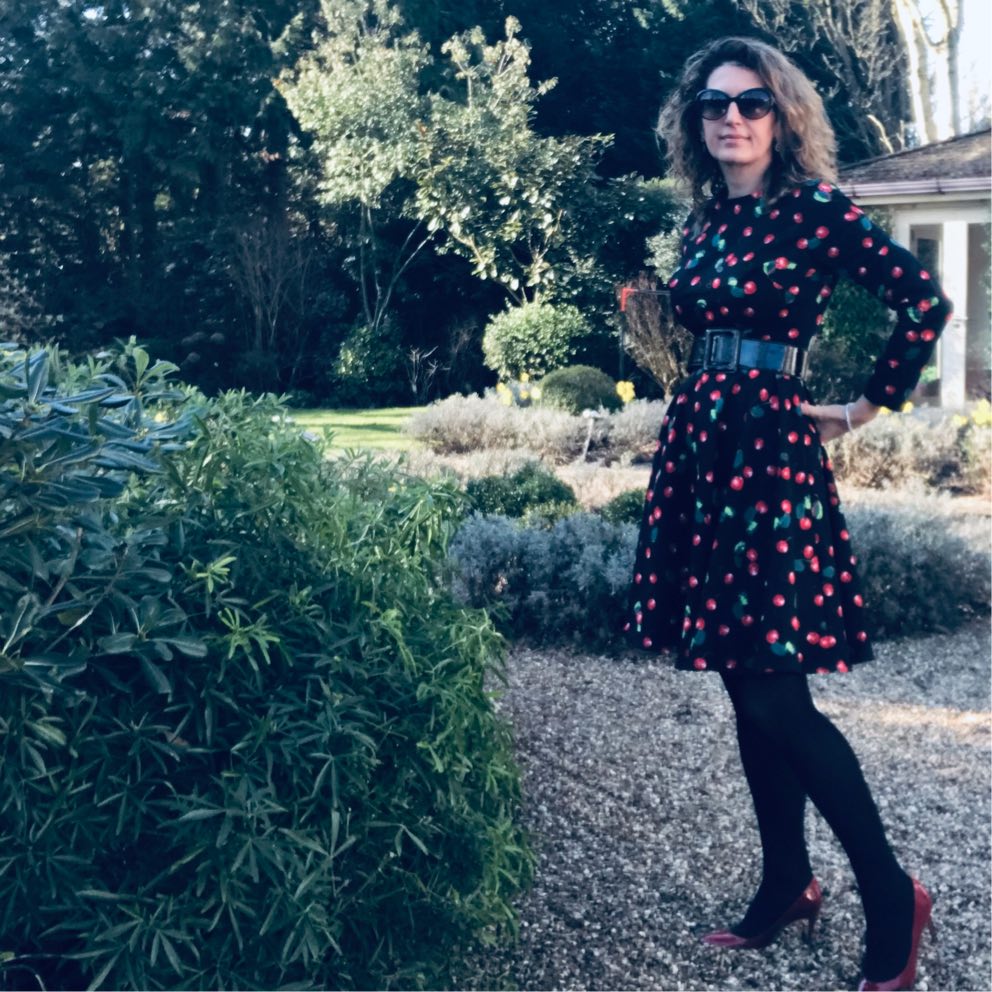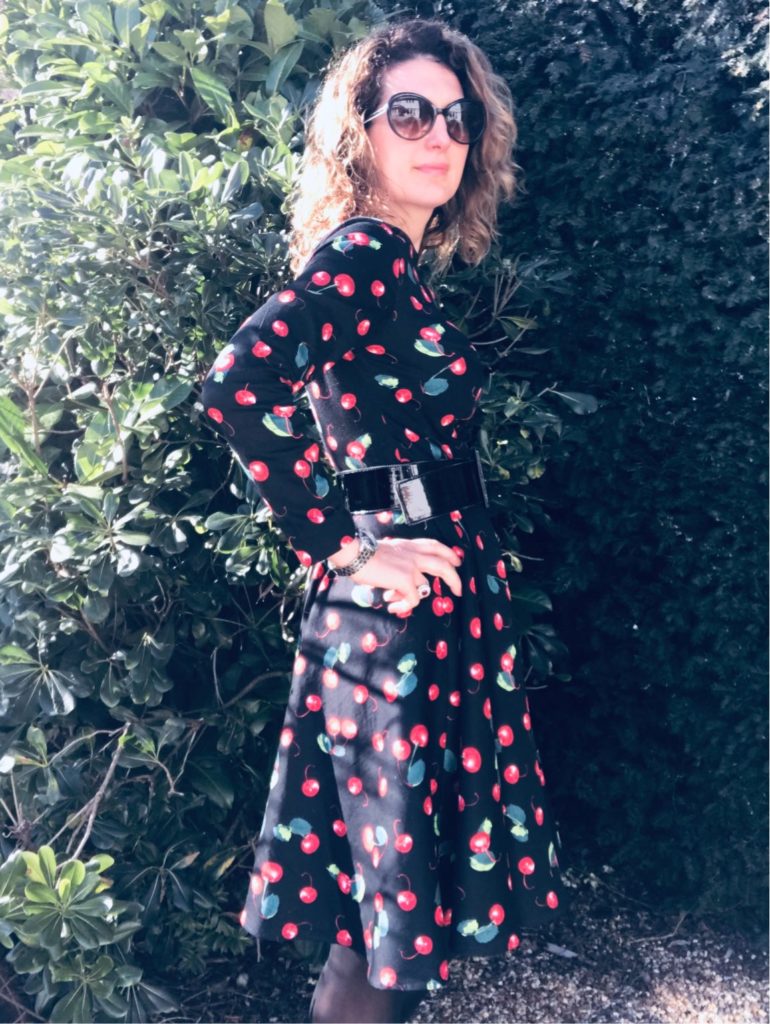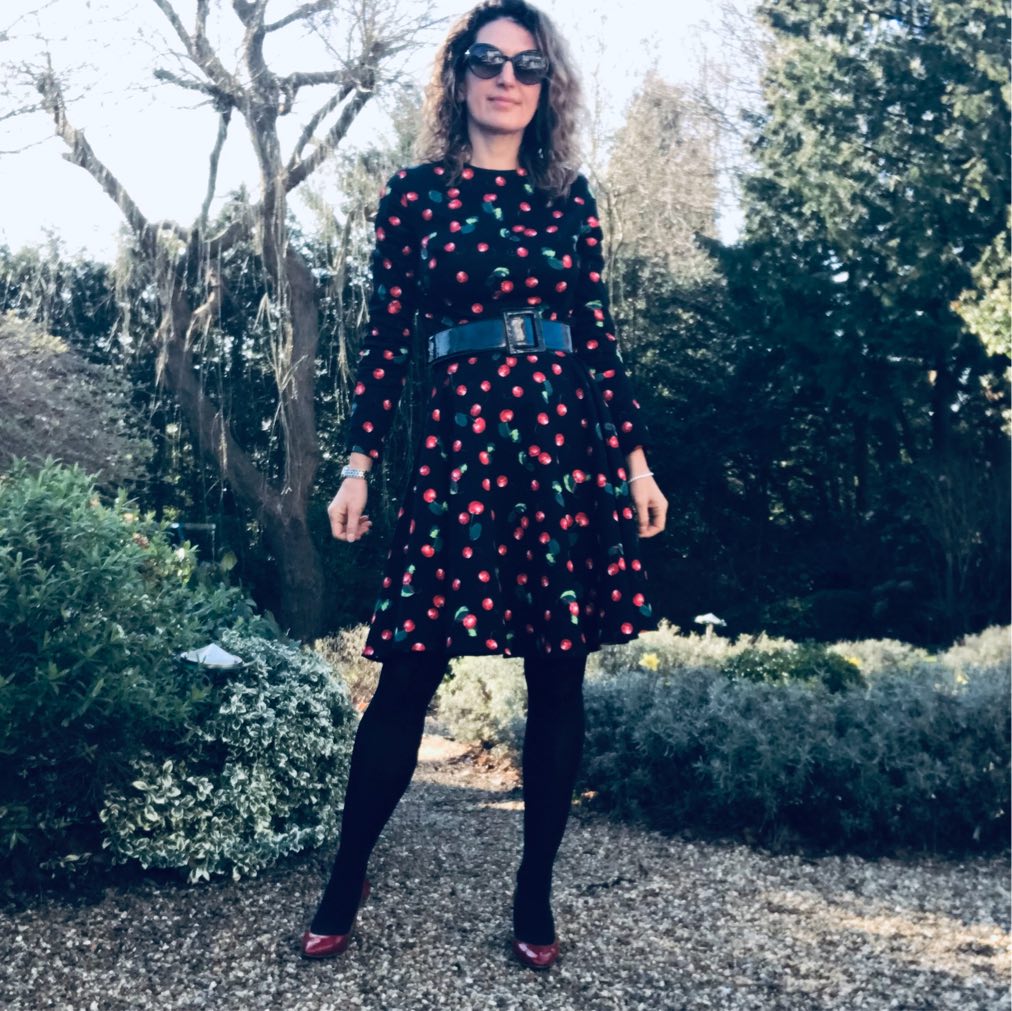 As for pattern choice, I wanted a fitted dress with a retro style but EASY to make – after my V8997 ordeal, simplicity was my priority! I opted for Vogue 9197: minimal number of pattern pieces, only two bust darts and an invisible zipper, only a skirt lining required to be able to wear with tights, perfect!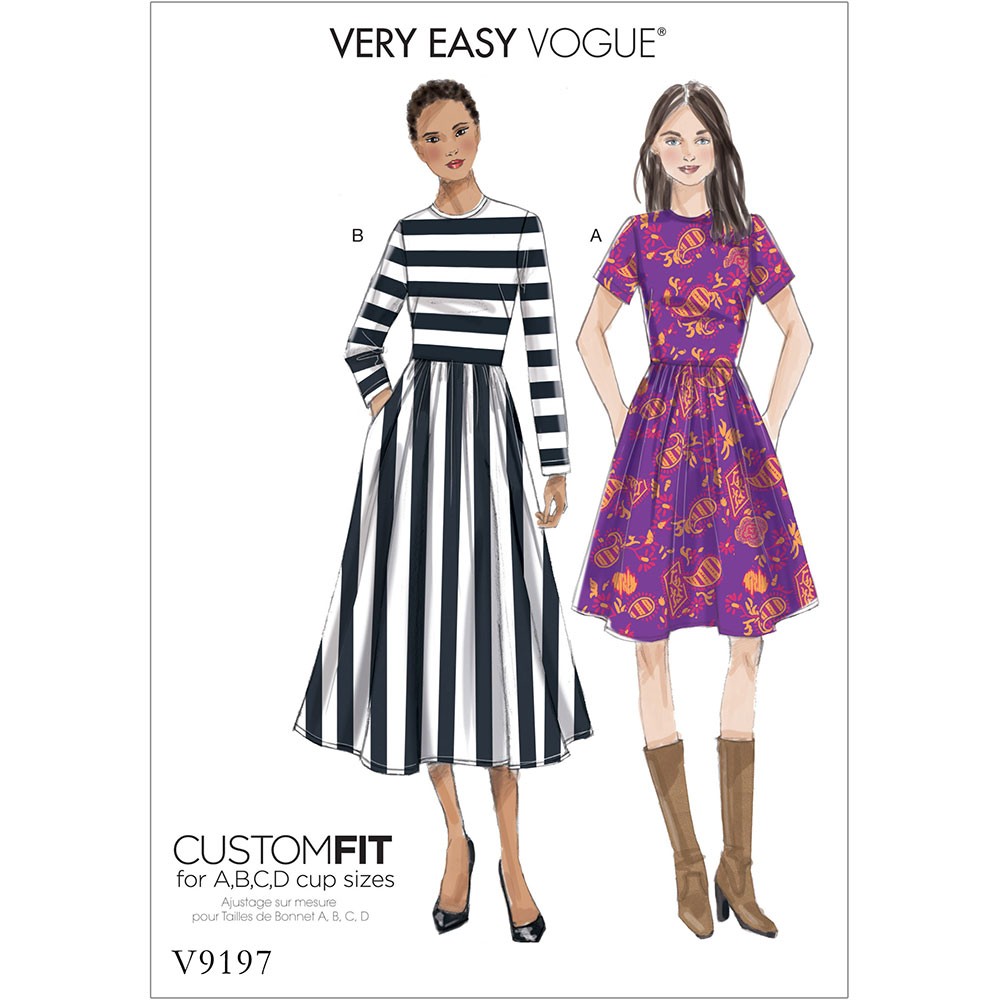 The dress only took a few hours to make indeed, muslin included; and everything was very straightforward. I picked a size 10/ D cup, as I always do for the Vogue Custom Fit patterns, but although the muslin seemed perfect, the final dress was way too large – probably due to the slight stretch in the fabric. The changes I ended-up making to the pattern were the following:
remove 1.5cm from each side of the bodice

;

replace the pattern skirt by a semi-circle

, which I find much more flattering on me;

shorten the sleeves to 3/4 (

about 15cm off I think);

no lining of the bodice (I finished the neckline with bias tape) but full lining of the skirt;
and as usual for me, I increased the armhole by 1.5cm.
Despite the bodice adjustments, the bust fit is not perfect, to my great dismay. There is too much fabric at the top end of the bust darts, forming two little beaks… It is not very visible to the uniformed eye but it drives my absolutely crazy.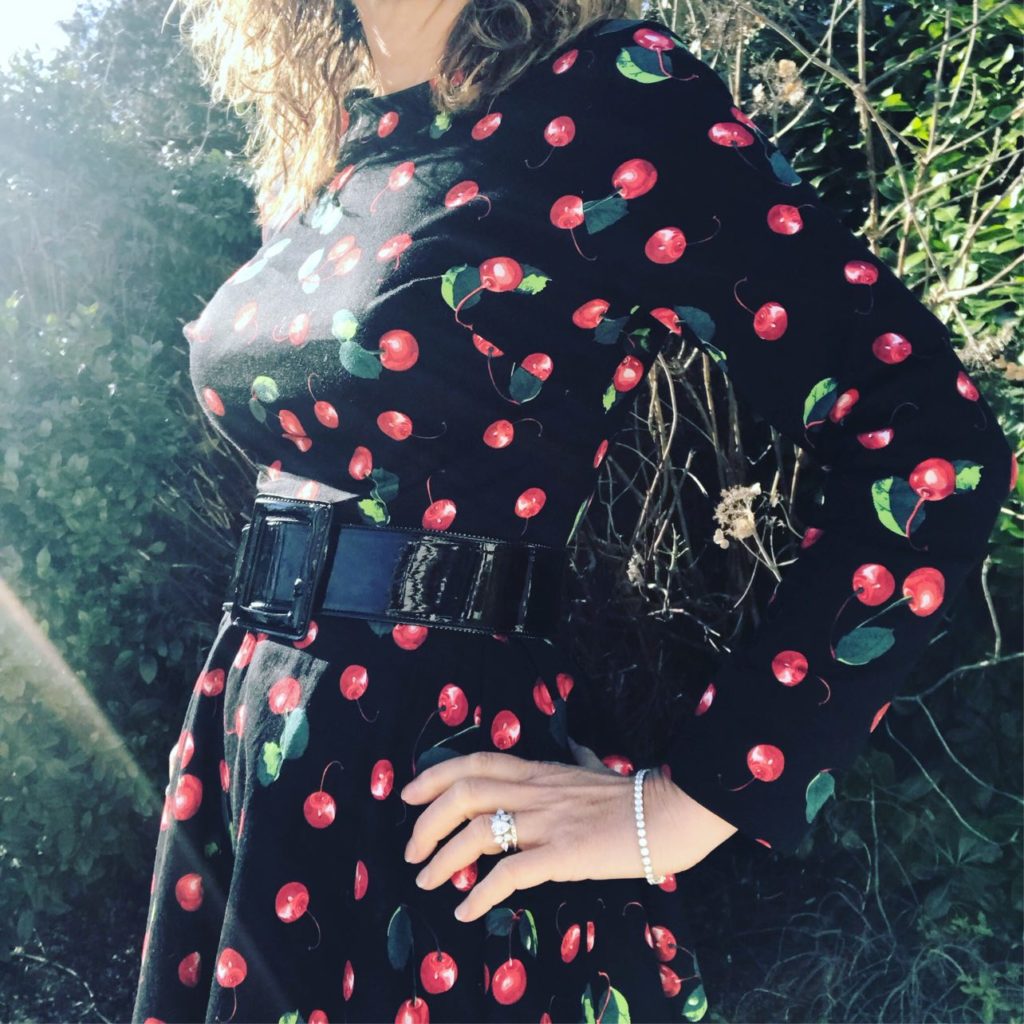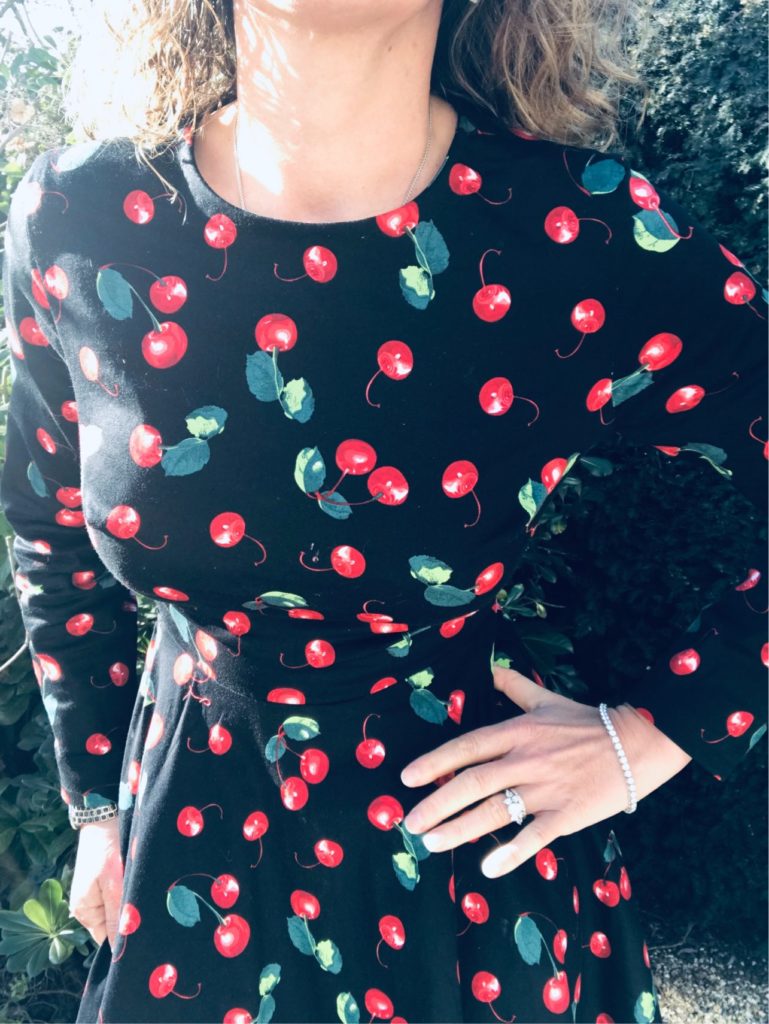 The back does not have any darts and it is therefore not as perfectly fitted as it should be. I wonder if I should have cut everything  a size smaller: size 8/ C bust; but I'm not sure I want to make this effort, knowing that the back won't be perfect anyway…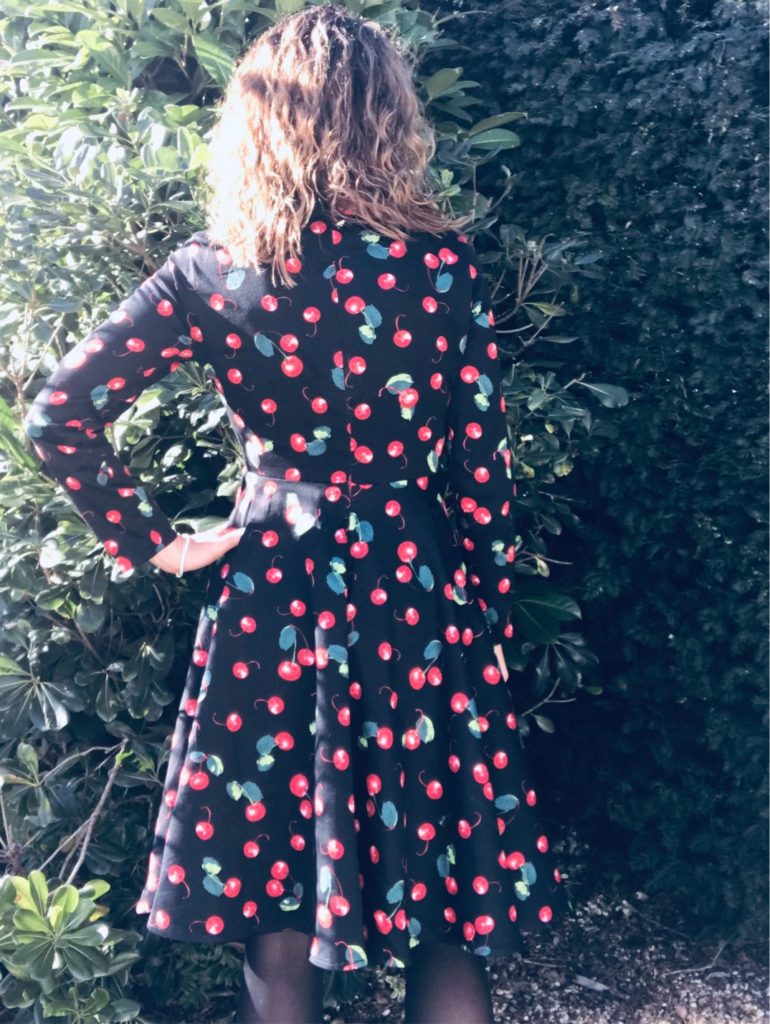 That said, this dress is completely wearable, this fabric helps a lot to forget all the little fit imperfections! I do not love it but I like it a lot!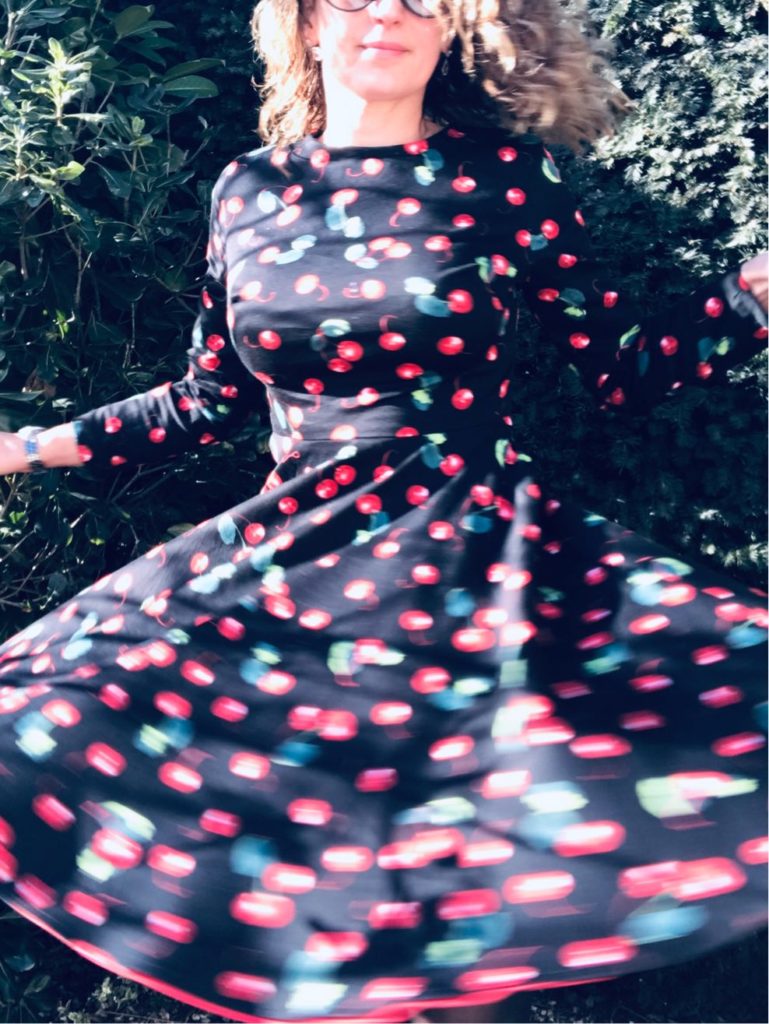 ---
In summary :
Pattern

: Vogue 9197.

fabric:

red cherries on black background from Croftmill, in the nicest quality of cotton sateen, slightly stretchy.

Sewing level:

completely manageable for a motivated beginner, this is a quick and easy make and the Vogue explanations are very straightforward.

Love level:

I absolutely adore the fabric, I am slightly disappointed by the overall bodice fit but nothing that a belt cannot sort out; I will probably not make this pattern again though.
---
---