Babydoll Dress Variations
P&M patterns are dear to my heart, as they were the first I ever bought and used when I started sewing clothes (instead of solely curtains) a few years ago. And Babydoll is definitely the dearest of all, as it is the first dress I ever saw for my girls – for a dress-fanatic like me, it really means something! I also believe that the perfect design and explanations helped a lot build my confidence as a beginner seamstress. So a big thanks to Mrs P&M!
I made many variations of this pattern, but I have to admit that my favourite is the simplest: in an extensible fabric (which allows to remove the back zipper); and with only one skirt instead of three ruffles. When my girls became older, it's also the variation they preferred because it is super comfortable and it does not look too dressed-up. So they always had a few every winter in their wardrobes.
And this winter too! When I realised that Miss Mignonne #2 had nothing left to wear after growing so much over the summer, I ran to my sewing machine (any excuse is good I know…). First version in a pink cotton jersey with pandas from Fabrics Galore, my favourite fabric shop in London.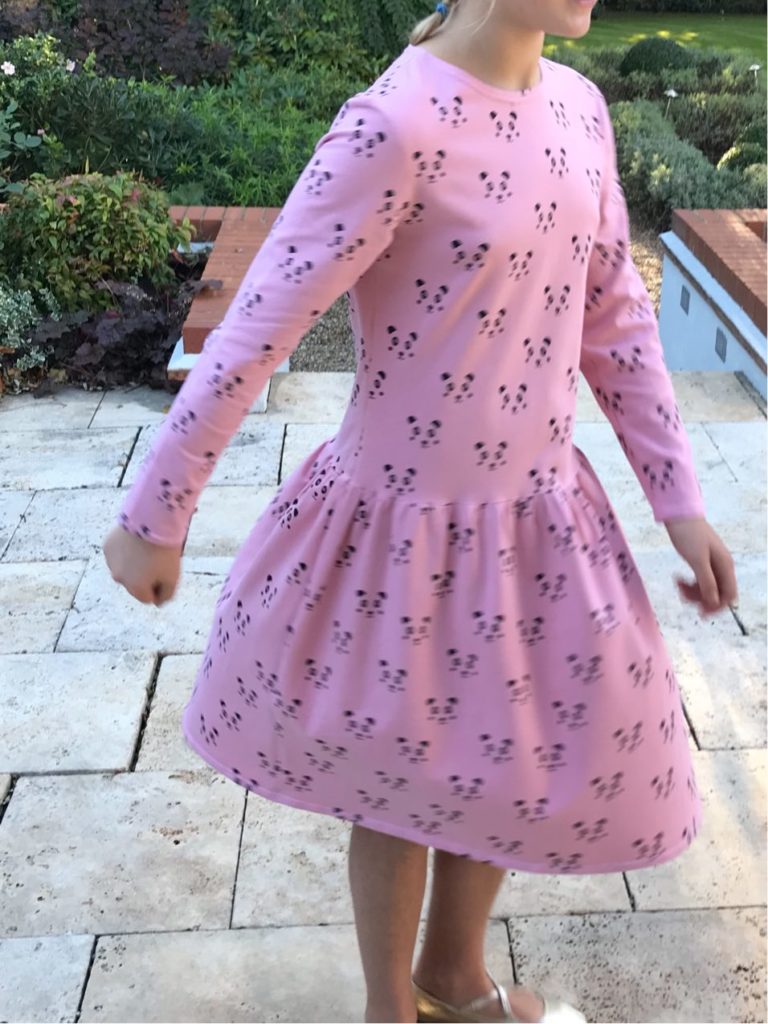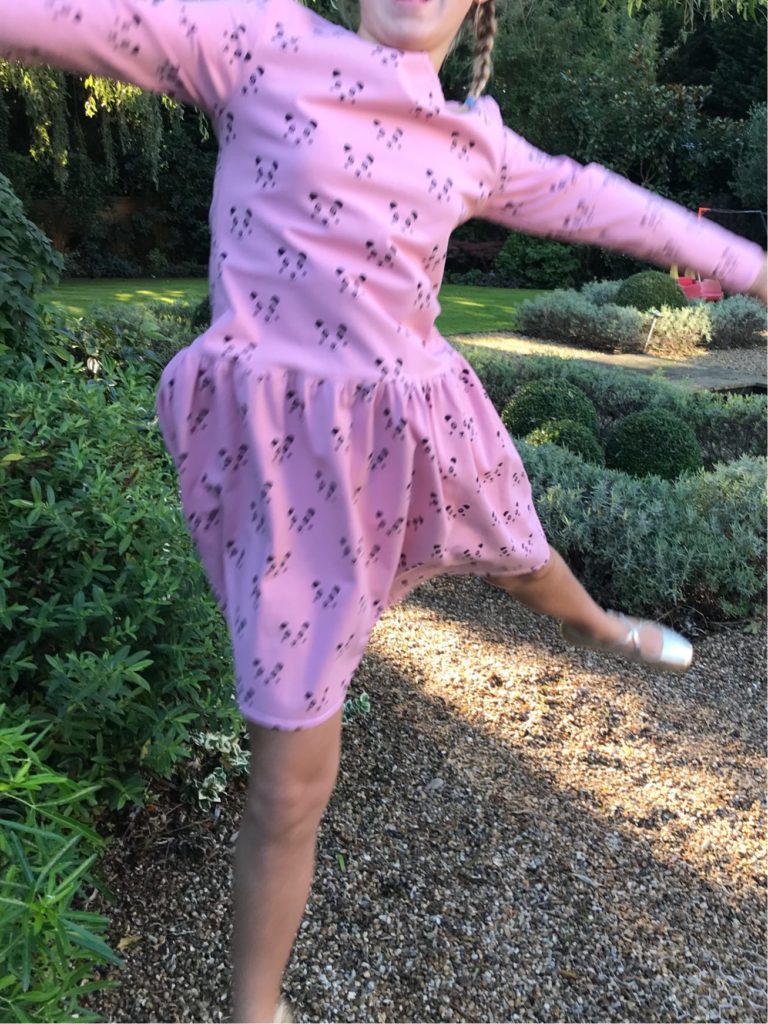 Clearly no issue with being able to move around; also good for gardening apparently…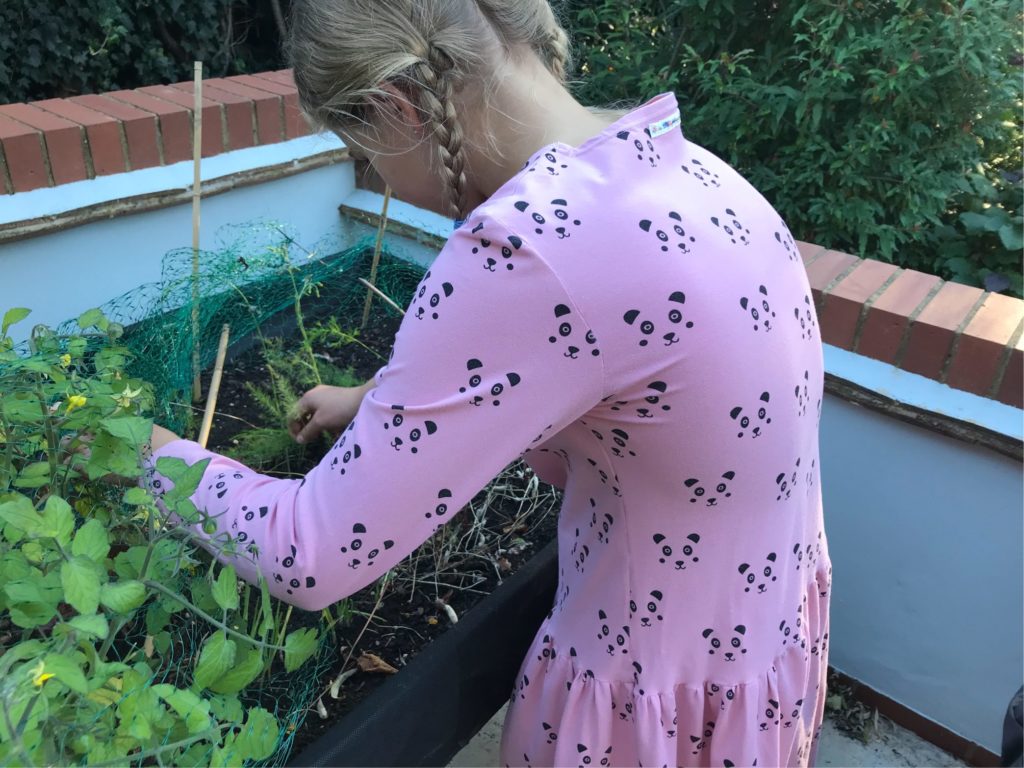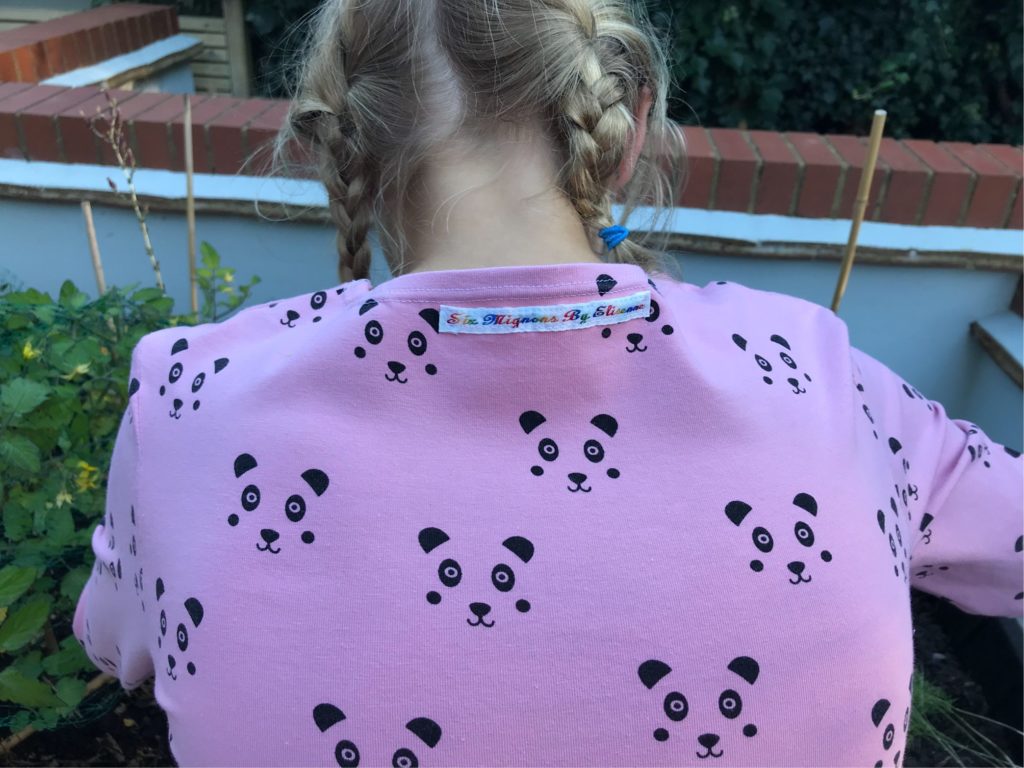 I also made a scuba version, a horrible fabric when it's very hot or very cold as it does not breath at all, but in my view perfect for mid-season. From E-Bay, my reference when I have a precise fabric fixation (here: scuba fabric with laser-pinted patterns).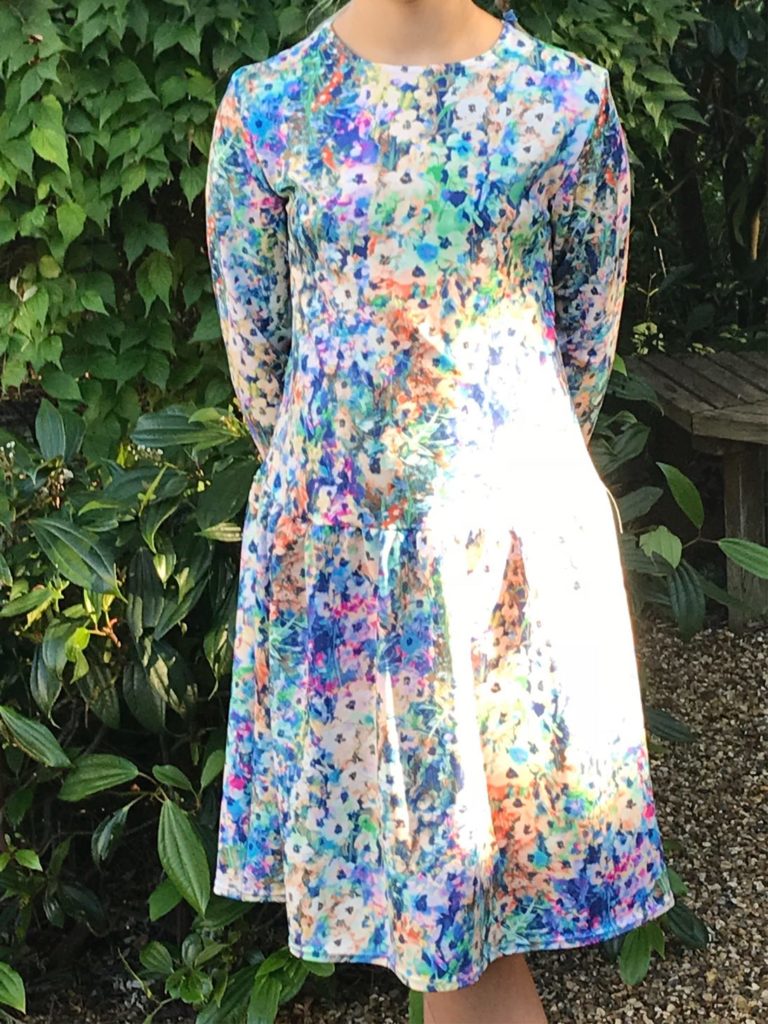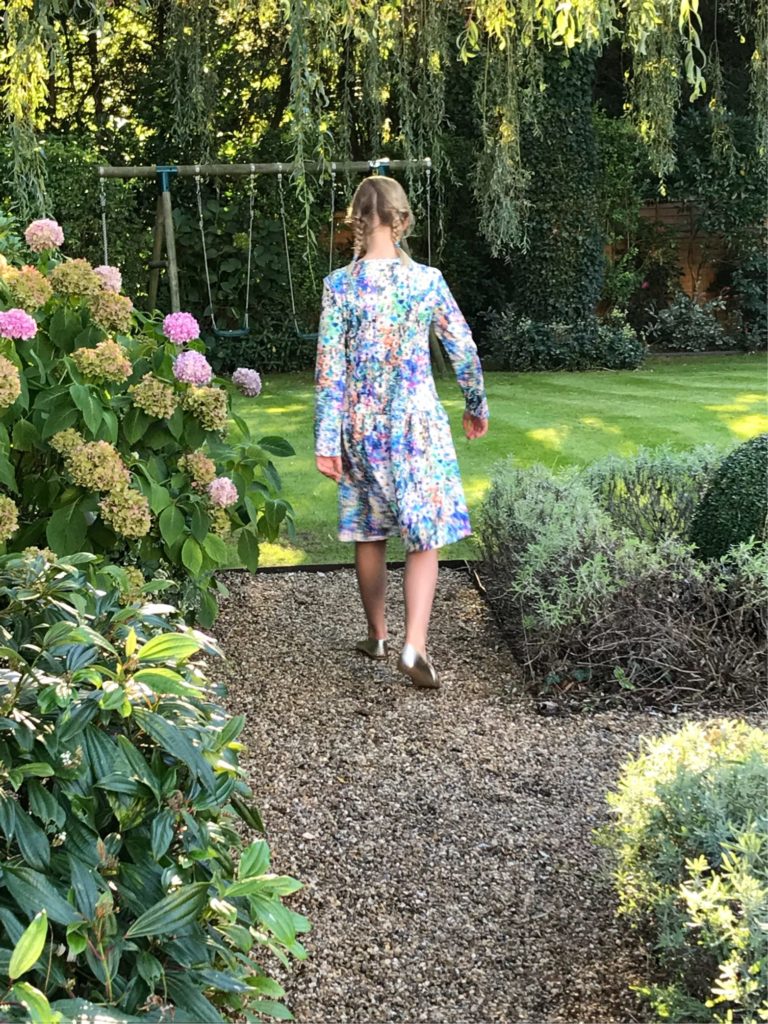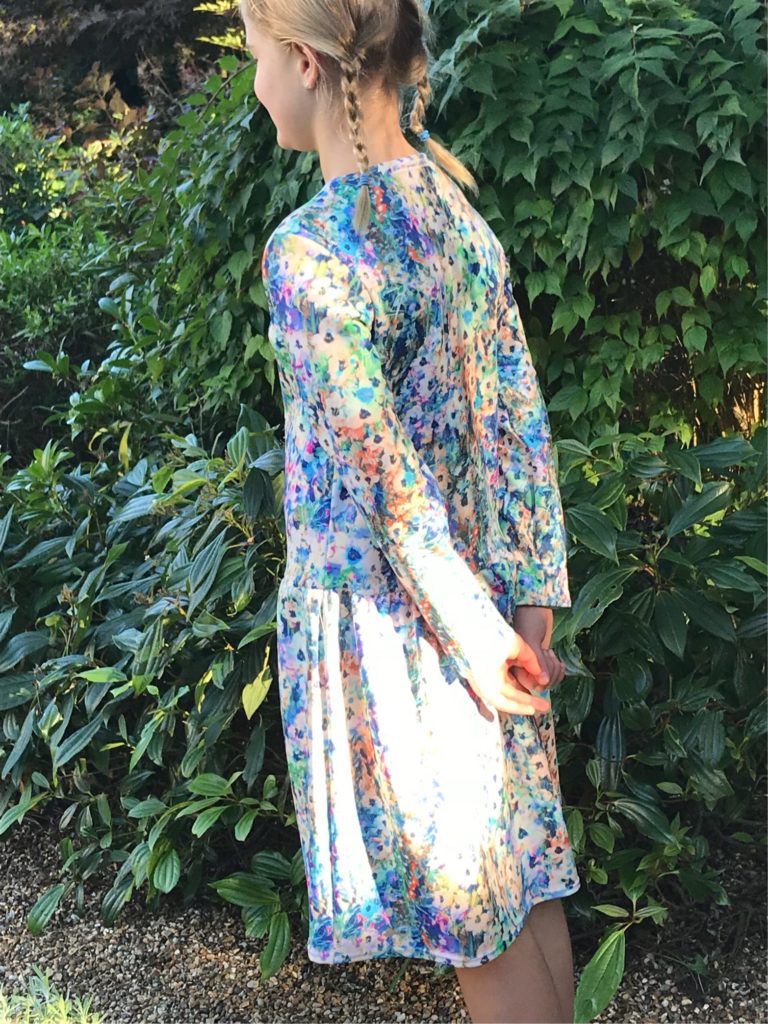 And the small details: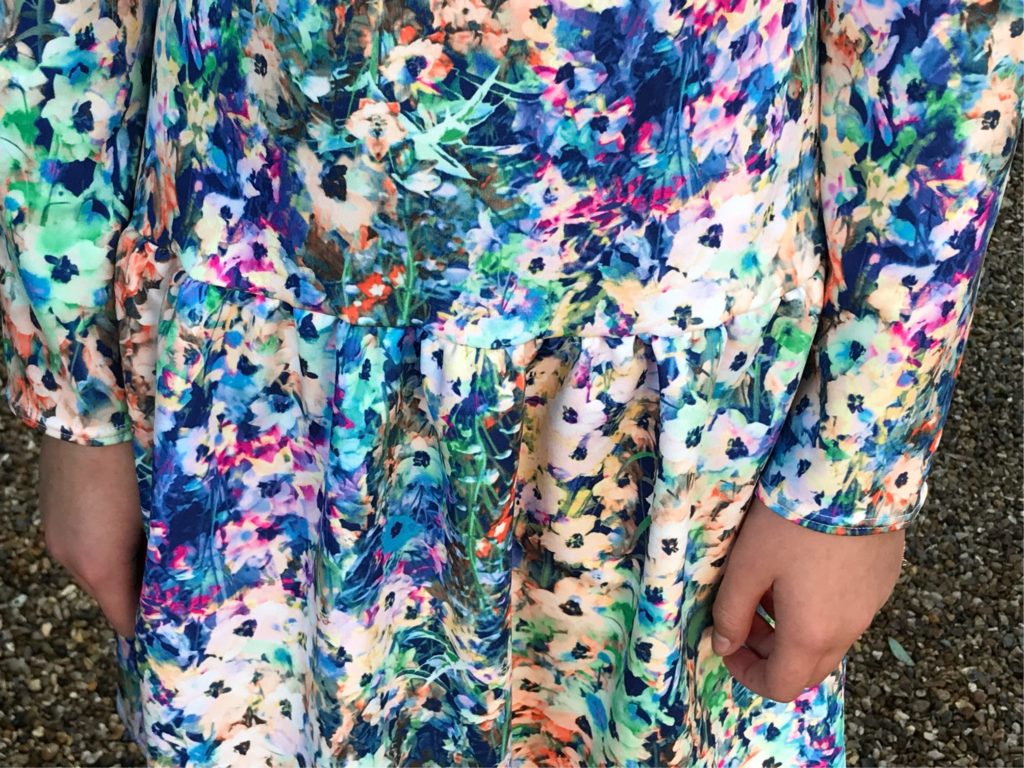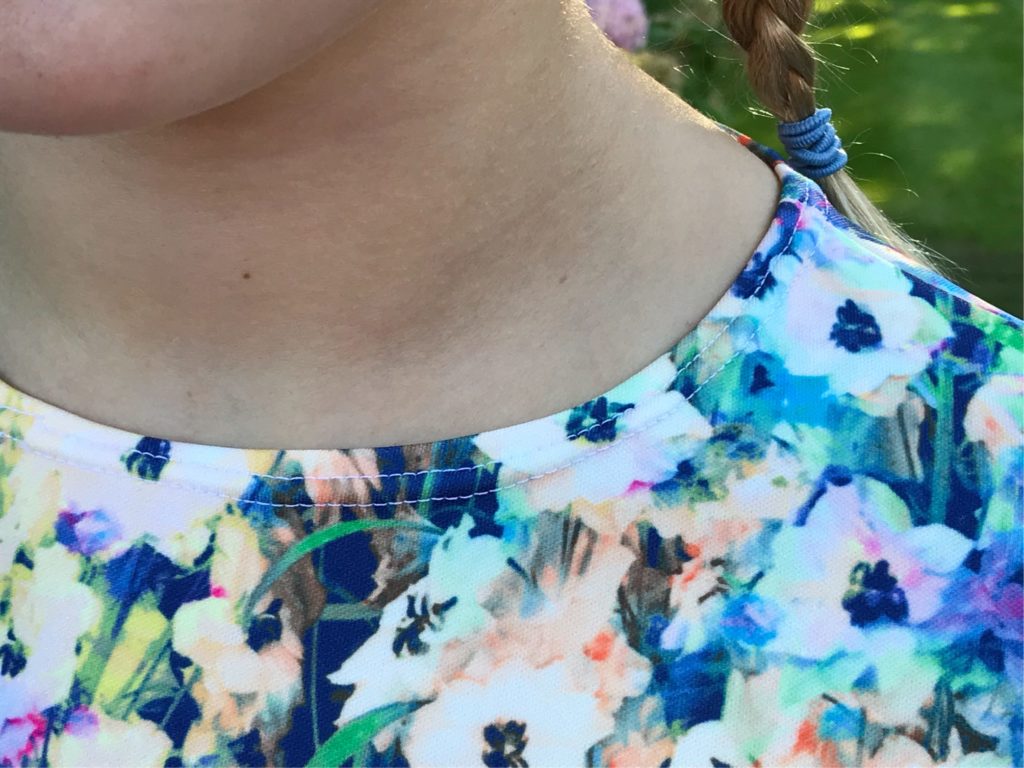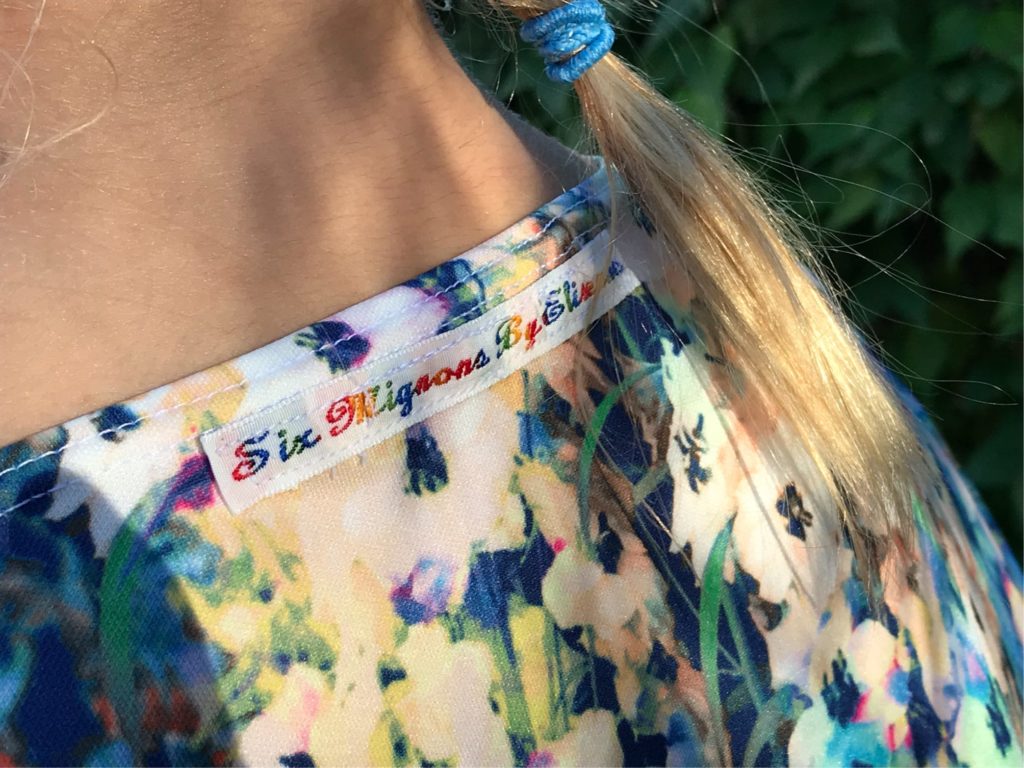 Even if my girls weear less of them, my favourite versions of the Babydoll dress remain the ones with ruffles – probably because I am such a girly girl!! This beautiful dress from Dolce&Gabbana…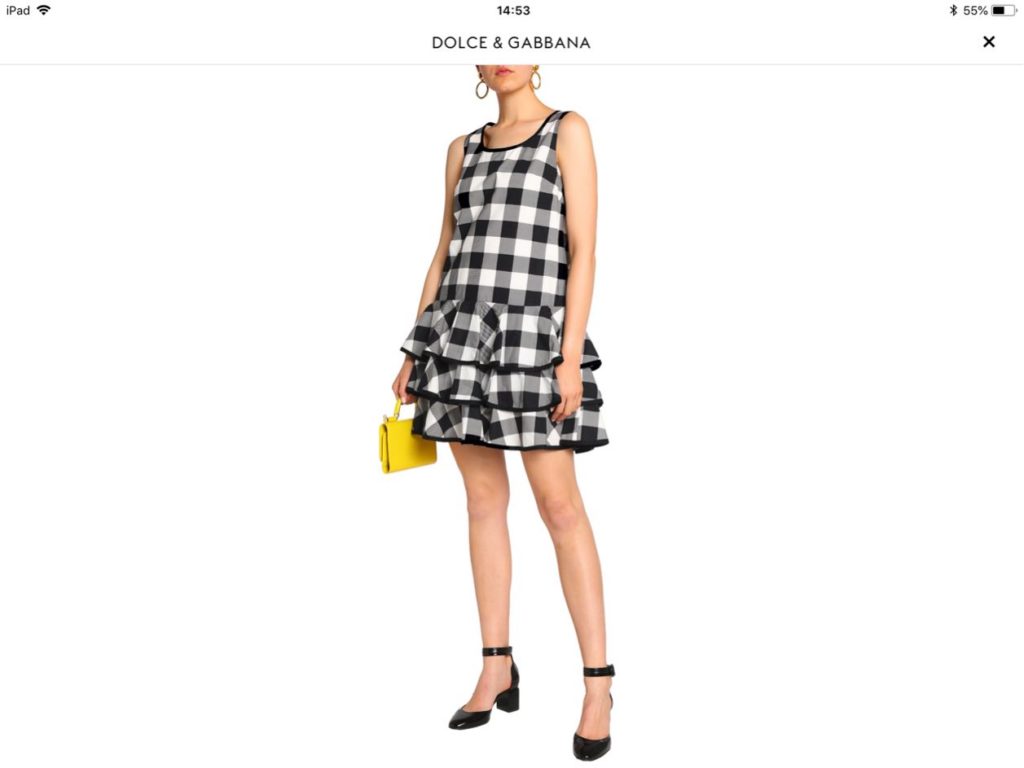 … put me in the mood for yet another Babydoll, this time with ruffles, and in a navy scuba with red dots. I put a red biais around the ruffles and at the sleeves to replicate the D&G idea. The fabric is from E-Bay too, but quite poor quality I have to admit – never mind, it does look great!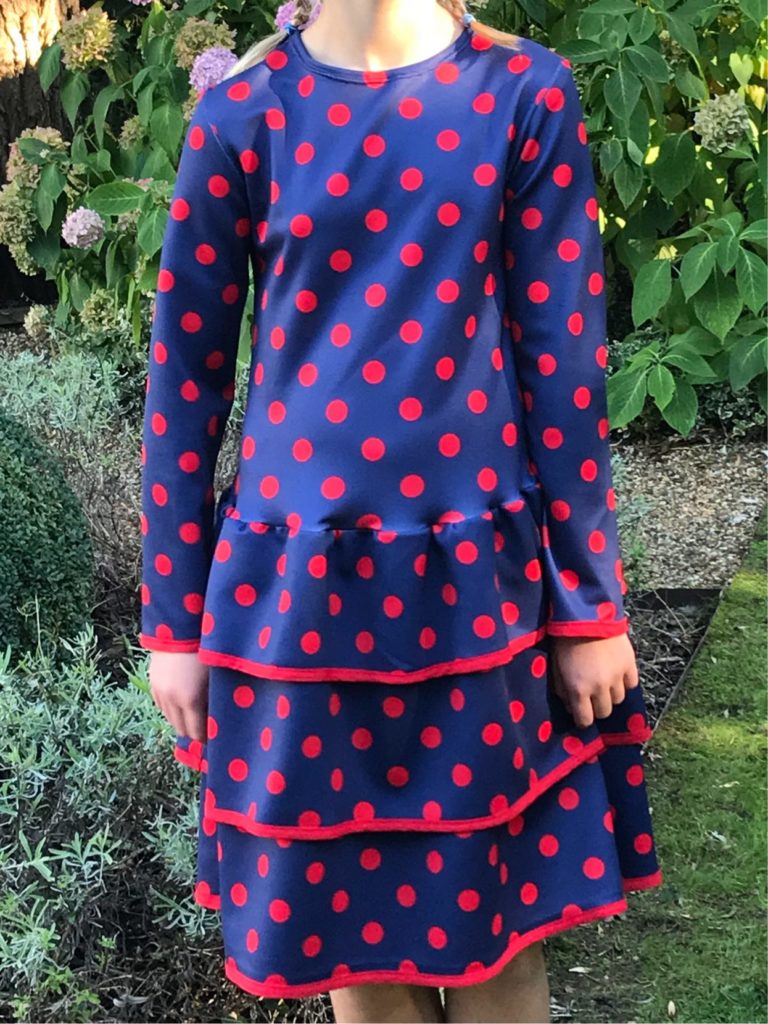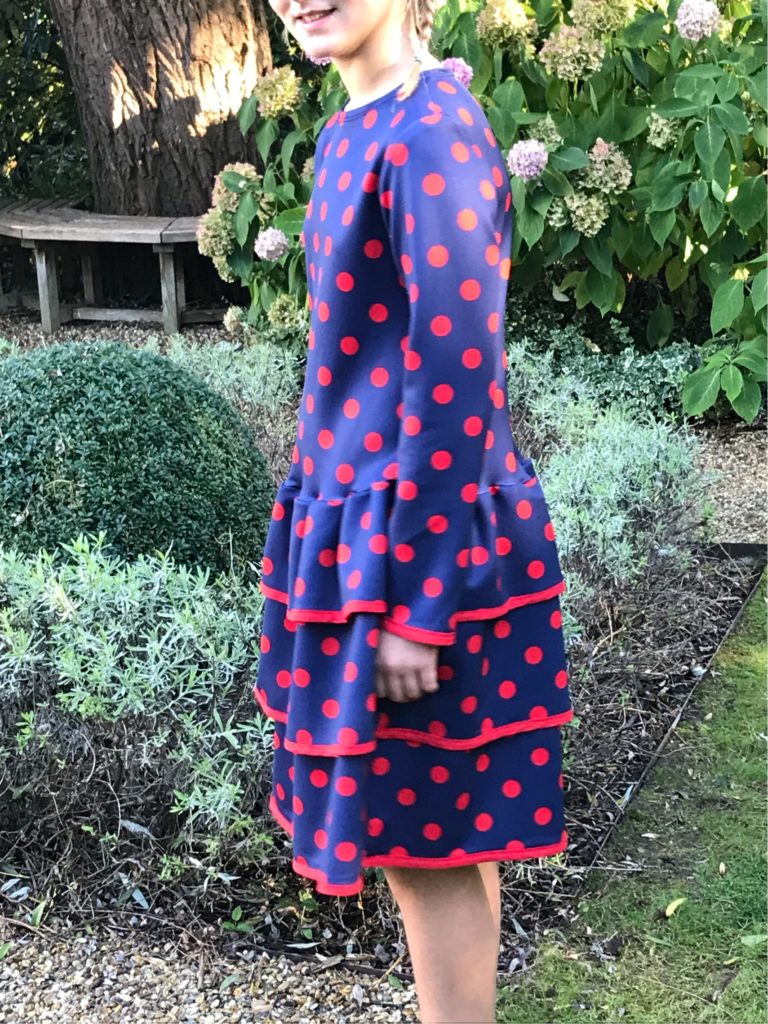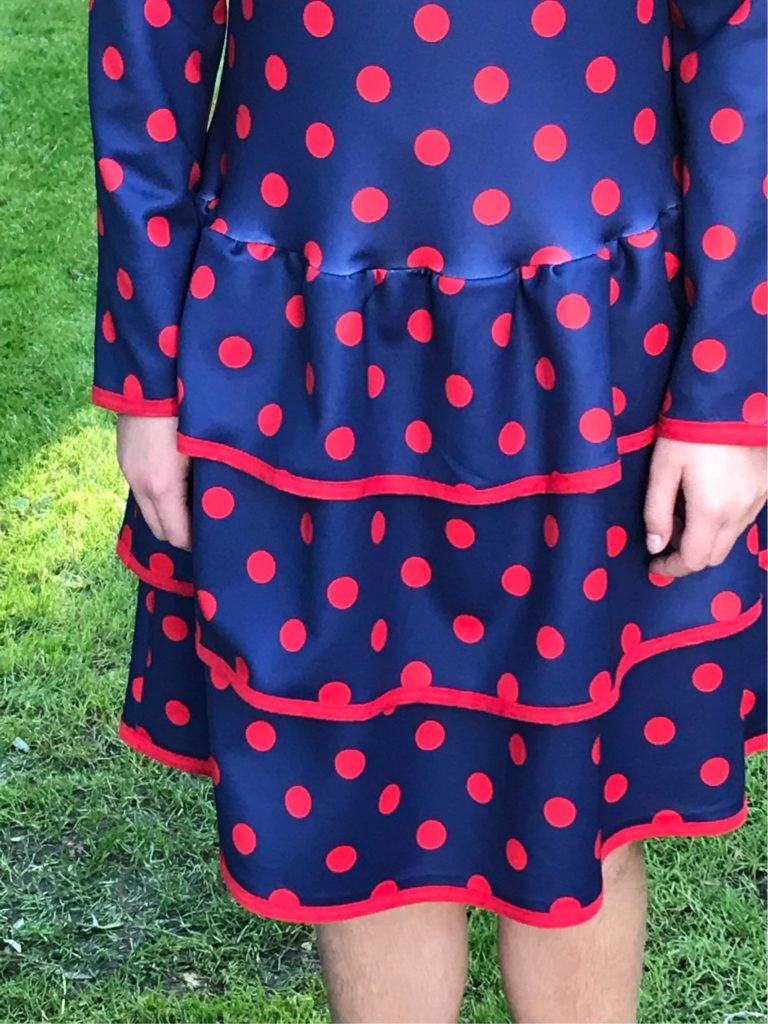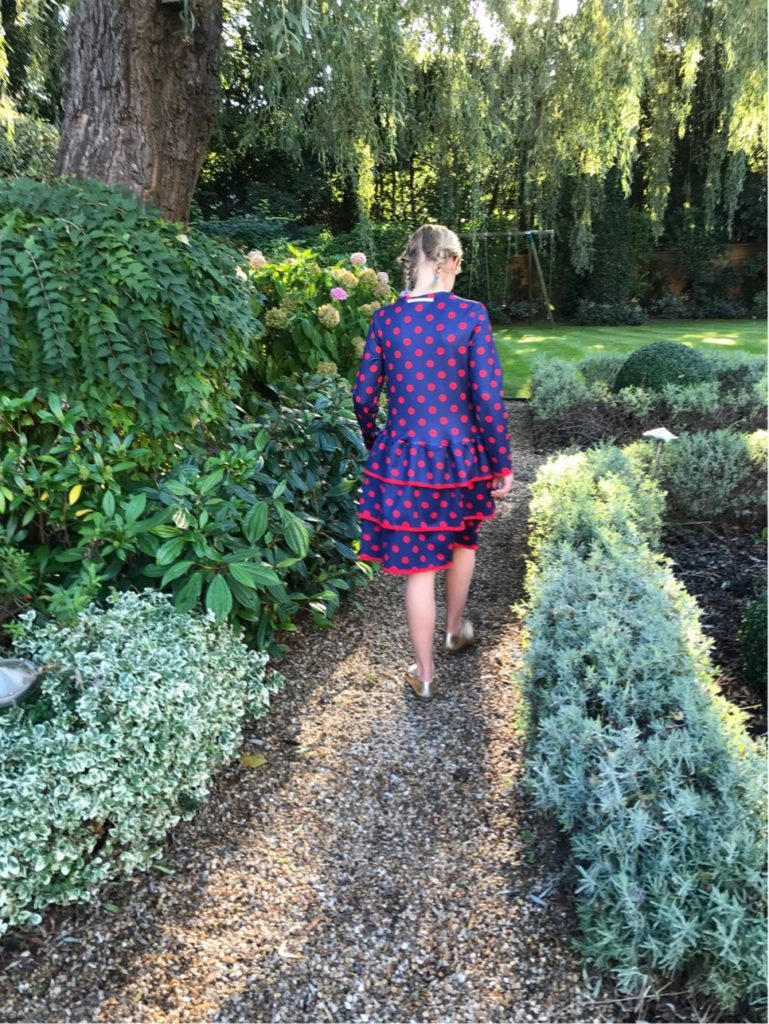 I think now we've fully exhausted my new makes for Miss Mignonne #2; it's time to work on her sister's wardrobe.
---